About
Our entire team is dedicated to providing you with the personalized, gentle care that you deserve. All our staff is dedicated to your comfort and prompt attention as well.
...more
Our entire team is dedicated to providing you with the personalized, gentle care that you deserve. All our staff is dedicated to your comfort and prompt attention as well.
More about Kamineni Hospital - LB Nagar
Kamineni Hospital - LB Nagar is known for housing experienced Radiologists. Dr. Prasanth Kumar, a well-reputed Radiologist, practices in Hyderabad. Visit this medical health centre for Radiologists recommended by 69 patients.
Timings
Location
162,Main Road,Central Bank Colony,L B Nagar. Landmark: Near Big Bazaar, Hyderabad
L B Nagar
Hyderabad,
Andhra Pradesh

Get Directions
Doctor in Kamineni Hospital - LB Nagar
Services
Submit Feedback
Submit a review for Kamineni Hospital - LB Nagar
Your feedback matters!
Write a Review
Feed
Nothing posted by this doctor yet. Here are some posts by similar doctors.

MS - Orthopaedics, MNAMS (Membership of the National Academy) (General Surgery) , DNB (Orthopedics), MBBS
Our spinal disk resembles a jelly donut, wherein the softer insides are protected by the hard exterior. Sometimes, as a result of some injury or an accident the jelly slips out, leading to an extremely painful condition which in medical parlance is known as herniated disc. The pain that you are subjected to, during herniated disc, occurs as the nerves nearby are damaged due to the concussion.
Apart from pain, herniated disc is preceded by other symptoms, some of them are:
1. Pain in the arm or the leg
Depending on which part of the body you have suffered the herniated disc, in the neck or in your lower back, this condition is succeeded by intense pain either near the buttocks or near the shoulders. It goes without saying that this pain increases sharply with movement.
2. Numbness
That part of the body where the nerves are damaged due to herniated disc often becomes numb and has no sensation whatsoever.
3. Weakness
Due to herniated disc, the muscles become weak that considerably impairs and curbs mobility.
However, there are various ways by which you can prevent a herniated disc. Some of them are-
1. Exercise
Exercise in any form and even for a short while yields several benefits. Your body invariably gains momentum and agility. If you exercise daily, your spine becomes more stable and strong, thereby preventing a possible herniated disc.
2. Maintaining the right and good posture
A lot depends on the way you sit and walk, in fact more than you can imagine. If you sit badly, it exerts a pressure on the spine and the discs. Subsequently, a good posture does the very reverse and curbs chances of a herniated disc in the future.
3. Keep a tab on the weight
It is always healthy to maintain the right weight, the one that keeps you away from the onset of various diseases. If you are overweight, it puts more pressure on the spine disk, thereby increasing the risk of developing a herniated disc.
MBBS, MS - Obs and Gynae, MRCOG(London), DNB, Fellowship In Uro Gynaecology
Breast cancer is a disease in which malignant (cancer) cells form in the tissues of the breast. It occurs in both women and men, although breast cancer in men is rare.
Risk factors:
More importantly, you can lower your risk of having breast cancer by the following measures:
Have regular physical activities, do at least 150 minutes of moderate-intensity aerobic physical activities per week (e.g. climbing stairs or brisk walking)
Avoid alcohol drinking;
Maintain a healthy body weight and waist circumference - aim for a body mass index (BMI) between 18.5 and 22.9, and a waist circumference of not more than 80cm for women; and
Have childbirth at an earlier age and breastfeed each child for longer duration factors include:
What are the common symptoms of breast cancer?
The symptoms of breast cancer may not be easily noticed at an early stage. Any of the following changes in the breast can be a symptom of breast cancer:
• Breast lump;
• A change in the size or shape of the breast;
• A change in skin texture of the breast or nipple (e.g. red, scaly, thickened or "orange-skin" appearance);
• Rash around the nipple;
• In-drawing of the nipple;
• Discharge from one or both nipples;
• New and persistent discomfort or pain in the breast or armpit; and
• A new lump or thickening in the armpit
What is breast cancer screening? Should I screen for breast cancer if I do not have any symptom?
Screening means examining people without symptoms in order to detect disease or fi nd people at increased risk of disease. It is often the fi rst step in making a defi nitive diagnosis. For breast cancer screening, its purpose is to fi nd women who have breast cancer, before they have any symptom, in order to offer them earlier treatment.
Mammography is widely used as a screening tool. It is an X-ray examination of the breasts. During mammography, the breast is pressed between 2 plates to flatten and spread the breast tissue, in order to obtain a clear image. Some women may find it uncomfortable or painful but the discomfort is usually short lasting. Mammography screening is safe in general and only a very small dose of radiation is used in the procedure. One in 5 female breast cancer patients may be missed by mammography.
5632
people found this helpful
Breast cancer is on the rise in india. Surveys show that every 4 out of 5 indian women suffer from an advanced stage of breast cancer by the time they get themselves examined at the hospital. Urban women are at two times more risk of being diagnosed with breast cancer than rural women. Being overweight, eating unhealthy food, and consuming excessive alcohol or tobacco are some of causes that can make you susceptible to this disease.

How you can avoid breast cancer by being aware.
Dimpling of the skin around the breast or a lump in the breast is the first sign that you should keep an eye out for.
Apart from self-examining your breasts every month for a lump, going for a mammography (an x-ray of the breast) is vital for early detection of the problem.
Consult a gynaecologist before going for the test as its frequency depends on your age and risk factor. About 80-90% of tumours can be traced through this screening.
Breast cancer may run in family. If there is no family history of breast cancer, you start doing mammogram at 40 yrs of age but if there is a family history you start even earlier as advised by your gynaecologist.
4364
people found this helpful
Hello, considering your age there is a definite possibility to definitely correct the loss lordosis and disc bulges. Kindly opt for private consultation for better advices of treatment.
2
people found this helpful
Eye inflammation can be because of dust. Do u have problem in lumbar spines also. Vertigo, dizziness etc are because of CS. U can do the following exercises for neck pain A person can ease the symptoms of cervical spondylosis with a few simple neck exercises. 1. Neck stretch Keep your body straight. Push your chin forward in a way that stretches the throat. Softly tense the neck muscles. Hold this for 5 seconds. Return your head to its center position. Push your head back with the chin held high, and hold for 5 seconds. Carry out 5 repetitions. 2. Neck tilt Tilt your head forward so that the chin touches the chest. Softly tense the neck muscles. Hold this for 5 seconds. Return the head to a neutral position. Carry out 5 repetitions. 3. Neck tilt (side-to-side) Lean your head down towards either shoulder, leading with the ear. Softly tense the neck muscles. Hold this for 5 seconds. Return your head to the center and repeat on the other shoulder. Carry out 5 repetitions. 4. Neck turn Turn your head to one side as far as it remains comfortable, being sure to keep your chin at a level height. Tense your neck muscles for 5 seconds. Return the head to a central position. Repeat on the opposite side. Repeat this exercise 5 times on each side.
MBBS Bachelor of Medicine and Bachelor of Surgery, MS - General Surgery
Breast cancer is the most common forms of cancer in females, affecting one in every eight women in the US. There are huge awareness campaigns, which revolve around ways to recognize if you are prone for it and how to identify the disease in its early stages. Knowing the symptoms can help in early diagnosis and thereby early intervention and better prognosis.
How and why of breast cancer?
The breasts produce milk through the glands, which also contain connective tissue including fat, fibrous tissue, nerves, blood vessels, etc. The milk reaches the exterior through a fine network of ducts. Most cancers develop as small calcifications in these ducts, which continues to grow and spread to distant organs.
Warning signs and symptoms:
Given the high incidence of breast cancer, knowing the symptoms helps in early identification. Read on to know more, especially if there is a family history.
Any change in the size, shape, or contour of the breasts
Appearance of a lump in the breasts or the armpits
Presence of a clear or bloody discharge from the breast
The breast or the nipple turning red
Sudden thickening of breast tissue or skin that continues for a while
Change in the feel or look of the skin (dimpling, puckering, scaliness, reddishness, warmth, etc.)
Hardening of the tissue under the breast skin
Difference in appearance or feel of one area in comparison with other areas
The presence of any of these or a combination of these symptoms should be an indication for a detailed checkup. As mentioned, early diagnosis helps in reducing complications and improving prognosis. It is also good to know risk factors, which also indicate if you need to watch for symptoms.
Family history: Breast cancer runs in families, and if you have a first-degree relative with breast cancer, watch out for symptoms.

Tested positive for BRCA1 and BRCA2
Family history of other cancers

Age: Women over the age of 50 are at an increased risk of developing breast cancer.
Race: Caucasian women carry greater risk than African-American women.
Hormones: Increased use of estrogen increases the chances of developing breast cancer. Therefore, women who have used birth control for long time or are on hormone replacement are at greater risk.
Abnormal gynecologic milestones: Women who have abnormal menstrual milestones are more predisposed to developing breast cancer. For instance, girls who attain menarche before age of 12, get pregnant after 30, and reach menopause after 55. Women with menstrual irregularities including cycles earlier than 26 days and later than 29 days are also likely to have hormonal issues and are, therefore, at higher risk of breast cancer.
Other factors: Smoking, alcohol abuse, and obesity also increase the chances of a woman developing breast cancer.

7
people found this helpful

MBBS, MS - General Surgery, FICS (Surgical Oncology), Fellowship of Association of Indian Surgeons(FAIS), Fellowship in Minimal Access Surgery(FMAS) & Reproductive Medicine, Fellowship of Indian Association of Gastrointestinal Endo Surgeons (FIAGES)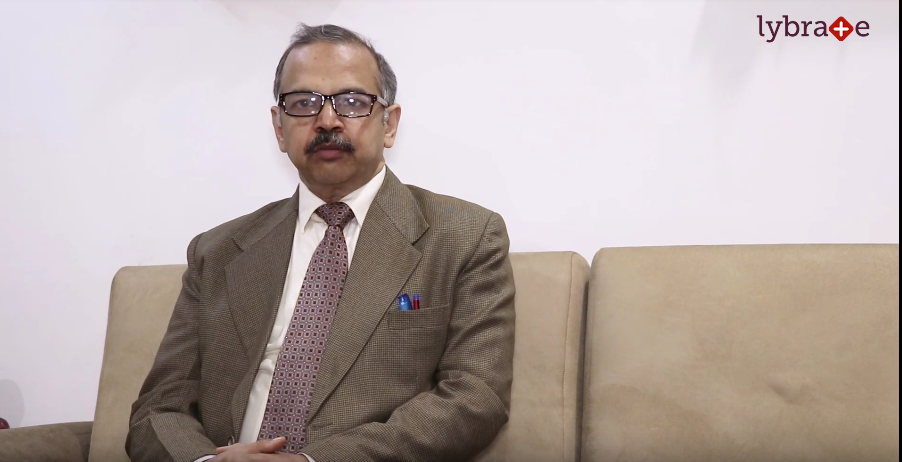 Breast cancer is the most common forms of cancer in females, affecting one in every eight women in the US. There are huge awareness campaigns, which revolve around ways to recognize if you are prone for it and how to identify the disease in its early stages. Knowing the symptoms can help in early diagnosis and thereby early intervention and better prognosis.
2371
people found this helpful
The very term 'breast cancer' can send shivers down a woman's spine. The associated pain, agony, sufferings are enough to deter a person. The effectiveness of the treatment depends on the stage in which the condition is detected. Unfortunately, many women neglect and overlook the early signs, thereby delaying the treatment.
Self-awareness is vital for prevention, early detection and treatment of breast cancer. Treatment and prevention can only work when a person is alert and agile. If you notice any unusual symptoms, waste no time and consult an experienced physician at the earliest. However, prevention is always better than a cure. A few healthy habits, if practiced diligently, can go a long way to prevent and reduce the incidences of breast cancer.
A healthy body weight: Overweight and obese women are at a greater risk of suffering from breast cancer. The key to this problem is as simple as shedding off the extra kilos. Research suggests that incidences of breast cancer are slightly lower in women who maintain body weight within healthy limits. Enrich your diet with fruits and vegetables. Drink water and other healthy fluids (coconut water, fresh fruit juice,) at regular intervals.
Breastfeed for a healthy breast: Breastfeeding is important for the health of both the baby and the mother. While babies get the necessary nourishment, women who are into breastfeeding are less likely to suffer from breast cancer. Thus, all healthy lactating mothers should breastfeed their babies.
Keep the vices at bay: Severe smoking and alcohol consumption can harm your body beyond imagination, with breast cancer being one the many harmful side effects. Drinking within limits (1 drink or even less per day) is still acceptable, but anything in excess is sure to spell doom.
Some of the imaging and diagnostic tests can be harmful to your body: Repeated exposure to the radiations from CT-scan can put a woman at an increased risk of developing breast cancer. Limiting the exposure to such radiations may help to check the incidences of breast cancer.
Physically active and agile: Lack of physical exercise and an unhealthy lifestyle can wreak havoc with health complications as serious as breast cancer. It is important to keep your body physically active. Light to moderate exercise (for 30 minutes), jogging, cycling, swimming and other physical activities can work wonders for your body. Avoid stress and anxiety. Proper rest and a sound sleep are equally important.
Various research and studies suggest that women who are into hormone therapy are more susceptible to breast cancer. Such patients are often advised to avoid and replace hormone therapy with alternative treatments. However under extreme conditions (where the alternative treatments fail to produce the desired result), limiting the duration as well as the dosage of the hormone therapy may be helpful.

DNB Surgical Oncology, MS Surgery, MBBS Bachelor of Medicine and Bachelor of Surgery
We have more than 200 bones in our body and each of them is susceptible to bone cancer. However, long bones in the arms and legs are most susceptible to this condition. Bone cancer can be primary or secondary. Primary bone cancer involves uncontrolled and abnormal cell division within the bones while secondary bone cancer refers to cancer that originated somewhere else in the body and later spread to the bones.
While children and adults are equally at risk for primary bone cancer, adults and elderly people are more susceptible to secondary bone cancer. If diagnosed early enough, bone cancer can be treated and even cured with surgery, chemotherapy or radiation.
Hence it is essential to recognize the signs and symptoms of bone cancer. Here's what you should look out for:
Pain in Bones: Pain is one the primary symptoms of bone cancer. As the tumour grows larger, this pain can become more intense. In its early stages, the pain may be experienced as a dull ache inside the bone or the affected part of the body. It may also increase or decrease according to your activity level or may be experienced only at night. However, not all bone pains signify 'cancer' as this is also a symptom associated with osteoporosis.
Swelling: In some cases, the abnormal growth of bone cells can result in the formation of a lump of mass that may be felt through the skin. In other cases, the affected area may also show signs of swelling.
Breaking of the Bone: Cancer can weaken the bones and make them more brittle. This may make the bones more susceptible to fractures. A bone breaking in an area that has been painful or sore for a long period of time may be a sign of cancer. This is known as a pathologic fracture.
Reduced Flexibility: If the tumour is located near a joint, it may affect the range of movements possible and make simple actions uncomfortable. For example, a tumour around the knee may make walking and climbing stairs a painful exercise.
Other symptoms to look out for are sudden and drastic weight loss, tiredness, excessive sweating at night, fever and difficulty breathing in case cancer has spread to other organs. Since many of these symptoms are common to other medical disorders, you should consult a doctor immediately if you notice any of them.
A physical examination and a couple of tests along with a biopsy will be required to confirm a diagnosis of bone cancer.
Treatment:
When the patient is diagnosed with bone cancer, the expert oncologists go for chemotherapy and limb salvage surgery to treat it. Even in case of extremity bone sarcoma, these treatment options are very vital.
2493
people found this helpful
1 Infrared had a few mm penetration only and will not have any effect on the slipped disc 2.It can reduce the associated muscle spasm. 3 Anything in excess is not good A course may be for 7 days is advisable 4 Prolonged heat can alter your circulation ,cause BP, skin changes and burns 5 For a chronic disc problem much better therapies are available.
1
person found this helpful
View All Feed
Near By Clinics