About
A team of Andrology & Embryology technicians & assistants trained under infertility specialist Dr. Vandana giving you the best in class treatment for all infertility issues.
...more
A team of Andrology & Embryology technicians & assistants trained under infertility specialist Dr. Vandana giving you the best in class treatment for all infertility issues.
Timings
Location
No-67/68 , Vittalrao Nagar, Madhapur, R.R.District
Madhapur
Hyderabad,
Telangana
-
500081

Get Directions
Photos (5)





Videos (2)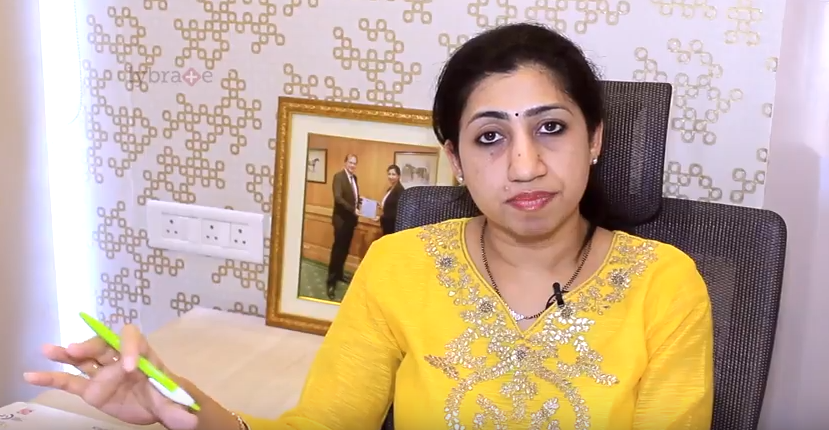 Hello to everybody. I am Dr Vandana Hegde. I am practising reproductive medicines in the Hegde Medical Centre from the last 10 years.
As I had explained the entire cycle. Two important things are there for the couple to plan pregnancy
One is the Ovulation time. When the ovulation happens, the female eggs that releases out. Its life is approximately 24 hours. And the male's sperm, once the ejaculation happens, its life span is 3-5 days upto the maximum of 7 days. So for couples to plan fertility naturally, it is important to conceive during the period of female ovulation time. And now ideally the female ovulation happen around the 14th day, it is best for the couple to plan intercourse atlreast 3days prior to the ovulation time. So, if they are ovualating on 14th day, so they can start planning the intercourse on around 10th day and upto a period of 16th day. Ideally, intercourse beyonf the period of Ovulation does not help the couples in conceiving. So, it is always better to plan before the ovulation time. Alternate intercourse is much better than having a daily intercourse during the ovulation time.
Now, coming to the Evaluation of Fertility.
When a couple comes to us when they are unable to conceive a child naturally even after one year. Then we do certain basic things as I have mentioned that it is very important to fid out that how the egg is finally to form an embryo. Yu need egg from the female partner and sperm from the male partner which are diffused internally. So what is important is the normal sperm and a normal tube in the uterus. So we do assessment in that order. So ideally we get the male partner 7 testing time to see the sperm count, the sperm motality and the sperm morphology. The sperms should be genetically fit to give a healthy child. So this is assist by doing semen analysis where the male partner will give the semen sample for about 3-4 days. And this semen sample is examined under the micrscope where the assessment is done on the basis of count, mortality and Morphology. If the semen criteria is normal then we evaluate the female partner.
Now the female partner, if she has regular cycle, we assume that the ovulation is happening normally. But there are certain girls who has irregular periods. Some have early periods and sme have quite delayed cycle. Now, what is the main issue here is Ovulation. Probably they are not ovulating around the 14th day. But there are 2 disfunctions.
One is anovulatory, there are certain girls whoch are not ovulating at all. There is no egg formation, there is no ovulation. Now this criteria of girls manage in a different way.
Now there are other type of girls, who are probably having a shorter cycle, they are ovulating very early.
Now, we need to differentiate between these two types. The whole management depends upon correcting these abnormality.
Now, coming to the other part of the tubes. Once the sperm is there and the egg is there, one should have patent fallopian tube for them to meet. So, ideally what we do is, when the couple comes to us, we evaluate the spem parameters, the female ovum parameters and then we do a time intercourse for them.
We start basic tracking of the follicle growth. The best thing is the follicle is seen in the ultrasound reports. So the basic ultrasound is done initially to diagnose. If the female uterus, the ovaries are normal then they should not be ahving any fiberoids and ovarian cyst. So Fiberoids are basically tumours in the uterus which can prevent implantation of the embryo and there may be some ovarian cyst which may be preventing normal ovulation and there are other cyst which require surgical removal. We do basic ultrasound scan to roll out all other major thing and then proceed to Folliculat tracking.
Follicular tracking is seen on the scan. Though the egg can not be seen on the scan so follicles can be seen. So, when the couple ccomes to us in initial part, we track the follicle growth and this is the time, the female is ovulating and we give them the dates to meet. This is done on the monthly basis for atleast 2-3 cycles. Now, inspite of tracking natural cycle follicular growth and at the time intercourse if the couple is not able to conceive then we go for other evaluations. Like, is the tube open? Is the uterine cavity normal?
So there are tests to check if the fallopian tubes are open. Now it is very important for the tube to open because all the activities are happening inside the tube. so there is a test called "Hysterosalpingographie", where the die is pushed through the uterine end. This die is travelling around the cavity and coming into the tubes and then comes out.
All this is recorded in teh X-ay film. This film records this passage of the dia nd we find out the tubal blocks. If the tube is blocked then the egg and the sperm do not meet. So there comes fertility issues.
We do other assessments also like Diagnosis hysteroscopy and laparoscopy for infertility. So this is a surgical process which we do when couples are not able to conceive even after 6 months of fertility planning.
There are small tumours in the cavity which can prevent embryo from Implanting and these are absolutely necessary to be removed if the couple is not conceiving with these.
And the other things we diagnose is the laparoscopy in which we put the camera inside to record if te tube and ovary are in normal position and HYsteroscopy is a process done under the anesthesia only. Then we proceed with further treatment with fertility planning.
read more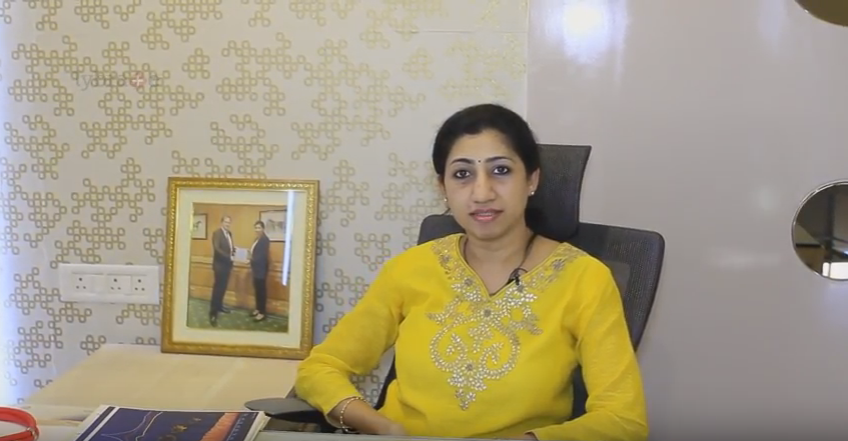 Good morning everybody. I am Dr Vandana Hegde. I am practising reproductive medicine, the department of Hegde fertility centre for the last 10 years. Today I would be speaking about the various aspects of fertility. So I will start from the basics to know what happens exactly and what are the problems that arise.
So here is a normal menstrual cycle of the female. There are certain things you need to know. What happens is during the onset of the periods, when the menstrual cycle starts, the eggs start maturing. Now, this egg grows in a wall filled substance which is called Follicle. So normally when the egg starts maturing, it reaches the complete maturity level on the 14th day of the cycle, an average of 12-16 days. As the egg starts maturing, the follicle size increases. Now when the maximum diameter of an egg is reached, the follicle burst and egg comes out. This process is called Ovulation.
If this ovulation happens on the correct 14th day of our cycle, over the next 14th day if there is no pregnancy then a girl will resume her menses which is a failure to conceive. If it happens regularly then the girl will have a regular menstruation cycle of 28-30 days. And if a girl is having the irregular menstrual cycle, then the ovulation is not happening correctly on time. So this is known as Ovulatory disorders. Now, what happens after the ovulation round.
Once the egg is released, it is caught by fallopian tubes. Fallopian tube has finger like projection and the eggs are normally kept on the last part of the tubes. Now when the couples meet, the sperm is released in the vagina. The sperms have basically the head, body and the tale. As I had mentioned earlier, once the ovulation happens, the eggs do not have any tale, so it needs a tube to collect it an d store it in the tube. The sperms will move into the uterine cavity and move into the fallopian tube and have to reach the other part of the tube. So at this point, the sperms will be reaching the egg.
There are certain criteria for normal semen. So when do we know that it is a fertile semen for which there are some criteria like the volume should be atleast more than 1.5 ml ejaculate.And the sperm count should be more than 15 million per ml of sperm. Because of the tale fraction of the mortality, there should be active mortality of the sperm for more than 30%. So when the sperm enters the egg, the process is called Fertilization. And the egg and the sperm will fuse to form an Embryo. The early embryo is called Zygote which is a single cell. So when this forms, the embryo has to divide. In that tube the embryo undergoes division. So in that cell, the embryo will divide into 2 cells, 4 cells, 8 cells. As the embryo is progressively dividing, the tube is going to push the embryo back slowly into the uterine cavity. During this process of egg maturation, the follicle growth, the ovulation, there is another process happening in the uterus.
So here is the uterus and this is the Uterine bed. So, as the follicles are increasing in size, so it produces a hormone called estrogen which is actually acting on the uterine bed. And the uterine bed is ready, there is an increase in thickness for an embryo to come here. And once the ovulation happens, there is a pregnancy favouring hormone called Progesterone which is increasing in the second half of the menstrual cycle. When this comes, there is a lot of blood flow coming to the uterine bed. So this is the time when the embryo is actually reaching the uterine bed. This process, when the embryo reaches the uterine bed and when the embryo sticks to the uterine bed, this process is called Implantation. Basically what is happening here is the blood collection between the uterus and the embryo. That is how the nutrients from the mother's body are transferred to the embryo which grows further and establishes a pregnancy.
So when the couples conceive, these are the things which have to happen in a natural way for them to conceive. Now what happens when they do not conceive when they try for more than a year after the marriage and still unable to conceive, so we evaluate the problems. Evaluation of problem depends on the steps which I have told.
read more
Amenities
Parking
Cafeteria
Waiting Lounge
Credit Card
Online Appointments
Ac Rooms
Reception
Doctors in Hegde Hospital

MBBS, MS - Obstetrics and Gynaecology, Post Doctoral Fellowship in Reproductive Medicine, Fellowship in Infertility, Diploma in Assisted Reproductive Technology & Embryology
Gynaecologist
Get ₹125 cashback on this appointment (No Booking Fee)
₹300 online
09:00 AM - 02:00 PM
05:30 PM - 09:00 PM

MBBS, MS - General Surgery, Fellowship in Gastroenterology
General Surgeon
Get ₹125 cashback on this appointment (No Booking Fee)

MBBS, MS - Obstetrics & Gynaecology
Gynaecologist

MBBS, MS - Obstetrics & Gynaecology
Gynaecologist

MBBS, MS - Obstetrics & Gynaecology, Fellowship In Reproductive Medicine
Gynaecologist
05:30 PM - 07:30 PM
09:30 AM - 01:30 PM
Specialities
Gynaecology
A branch of medicine reserved especially for treating female conditions of the reproductive system
General Surgery
Offers extensive care to patients suffering from abdomen related medical issues
Network Hospital

No-16-11-310/8/B, Dilsukh Nagar, Landmark: Mosarambagh Bus Stand, Moosarambagh,

,

Hyderabad
Get Directions
Patient Review Highlights
"Professional"
2 reviews
"Well-reasoned"
1 review
"Practical"
1 review
"knowledgeable"
1 review
"Caring"
1 review
"Very helpful"
2 reviews
Reviews
Dhaval
Jun 11, 2017
I was in too much pain during my 3rd month of pregnancy. Someone from the office, referred Dr Vandana. She is not just friendly, but also is very motivating. She handled my case very patiently. It was getting very difficult for me to cope us with my pregnancy. The doctor suggested termination of pregnancy and I was very depressed due to my condition. But we had no other option do we had to follow her decision. I thank her for the best suggestion she gave.
Abirami
Jun 15, 2017
From quite some time i was suffering from irregular periods, but never gave much importance to it. The problem was increasing day by day. She is very professional and is a really patient listener. I was amazed that other doctors before her were not able to even diagnose my problem, but Vandana Hegde did it immediately and started the irregular periods treatment for it. The overall atmosphere in the Hegde Nursing Home is very soothing.
Prashray
Apr 28, 2017
Almost all doctors suggested surgery for it, but I did not wanted to go for it for my pregnancy. Overnite my pregnancy aggravated. No matter how critical be the situation, she is always very calm. Even though there was a long queue, still the staff was very pleasant. Vandana Hegde is well aware about innovative techniques to treat problems. I am almost my normal self post the treatment and for that my Vandana Hegde is the reason.
Purnendu
Jul 28, 2017
I was having very bad thoughts regarding my problem of no periods. I am amazed that she is such a sweet doctor, even though she is so busy all the time. Even though it's been more than a year after her treatment, still if I sometimes any issue and call her,Dr Vandana Hegde still takes my call in case of any emergency. The facilities available in the Hegde Nursing Home are very nice.
Jasmin
May 21, 2017
I have consulted so many doctors , but no one was able to my great dental implants..She ensures that she gives enough time to each patient. The atmosphere in the Hegde Maternity And Nursing Home is always so positive and full of life. Vandana Hegde has so much knowledge that for everything my family takes herreference. One of my neighbour's recommended therVandana Hegde.
Garima
Jun 13, 2017
dr Vandana Hegde does miracles. No medications helped me to avoid pregnancy. then I visited her at her clinc Hegde Maternity And Nursing Home in Hyderabad and I am so happy that I took the treatment from her and she solved my tension and now I am happy
Verified
May 28, 2017
Very good experience she have
Bhavana
Aug 12, 2018
Nice
Verified
Jul 26, 2017
Good
Feed
Shared 1 month ago • Featured Tip

MBBS, MS - General Surgery, Fellowship in Gastroenterology
General Surgeon, Hyderabad
Lumps are usually harmless and do not raise serious concerns. However, if the lump persists for more than two weeks, it may be a serious issue. Lumps are categorized based on their place of occurrence and each of them demand separate treatment. Learn the signs of danger related to lumps and take action accordingly.
Reason behind formation of Lumps
Injury is one of the major causes behind lumps. If the lump is painful, one must consult a doctor immediately. There can be various other causes behind lumps, which depend upon its place of occurrence.
Epidermoid and pilar cysts (sebaceous cysts) appear as small smooth lumps under the surface of one's skin. Such cysts are non-cancerous, hence, can be treated easily.
Swollen lymph glands generally occur in neck or in groin or under the armpit. Usually, any infection results in swollen lymph glands. However, in certain cases it may be caused by cancer.
Skin abscess is a term given to collection of pus. e.g. boils. Symptoms of abscess consist of redness and swelling.
Style or Chalazion causes swelling on the eyelids.
Lump in the salivary glands happens due to mumps
Swelling in the thyroid glands may cause lump in the neck region. This lump may encompass the entire third gland or a part of it.
Breast lumps occur in both men and women. Generally, they do not indicate breast cancer. Any abnormal swelling in the breast must be immediately shown to the doctor.
Hernia or enlarged lymph gland may result in a lump in the groin.
If a person experiences swelling in the scrotum, he must immediately consult a doctor.
Lump in the anus can be caused due to piles. The small vessels engulfing the anus may get swelled piling up more blood than usual. Other than a pile, abscess could also be the reason behind lump.
Lump on the hand, wrist, finger may occur due to ganglion. Such cysts may develop around joints or tendons.
Signs which indicate you must get your lump checked by a doctor
If the lump gets hard or firm
If the lump gets sore
If the lump gets enlarged
If the lump doesn't vanish within few days
If your body temperature rises more than normal
If you experience abnormal loss in weight
If you experience any such abnormalities
If the lump reappears post removal
If any of the above sign occurs, it is better to consult a doctor and get your lump checked. In most cases, lumps are harmless and non-cancerous. But it is better to take precaution. In case you have a concern or query you can always consult an expert & get answers to your questions!
3258
people found this helpful
Shared 3 months ago • Featured Tip

MBBS, MS - General Surgery, Fellowship in Gastroenterology
General Surgeon, Hyderabad
Any surgery that requires an incision will involve sutures or staples as the last step of the procedure. This helps close the incision and keep out infections. Taking care of your stitches can help limit scarring and discomfort and speed up the healing process. Here are a few things to keep in mind.
Keep it clean and dry: For the first few days, use a washed wet cloth to clean the incision site. After a few days, you may start washing the area with soap and water unless advised else wise by your doctor. Ensure that you dry the skin thoroughly after washing it. Avoid baths that involve soaking the area in water. Also, avoid swimming. Do not use any powders, lotions, creams, deodorants etc on the wound site.
Look out for signs of infections: Avoid activities that may involve exposing your wound to dirty water, chemicals, dust etc. This increases your risk of infections. Also look out for signs f infections such as redness, swelling, pus or bleeding, fever or increased pain from the wound. In case you notice such signs, consult your doctor at the earliest.
Do not scratch: As it heals, your skin is likely to turn itchy. However, refrain from scratching so as to reduce chances of infections. Do not try and pull away from the scab but let it fall off on its own. This will also help limit scarring.
Limit contact: Avoid wearing tight clothes or anything that sticks to the skin while your wound is healing. Instead have plenty of loose, comfortable clothes easily accessible. Also, do not take part in close contact sports such as football etc until the stitches have healed completely.
Change your dressing regularly: A dressing should be changed as soon as it gets wet or soaked with blood or other body fluids. Wear clean medical gloves while changing a dressing. When putting on a new dressing do not touch the inside of the dressing or apply any creams on the stitches unless advised so by your doctor. In the case of removable stitches, the doctor will usually remove the stitches after a few days. DO not attempt to pull the stitches out on your own.
Avoid exposing the wound to sunlight: New skin that forms as the incision heals is very sensitive to sunlight and gets sunburnt very easily. Limiting your exposure to sunlight can help reduce the effects of scarring.
In case you have a concern or query you can always consult an expert & get answers to your questions!
3245
people found this helpful
Shared 5 months ago • Featured Tip

MBBS, MS - General Surgery, Fellowship in Gastroenterology
General Surgeon, Hyderabad
The gallbladder is the small organ that is located on your liver's underside, and functions primarily to store bile that aids the body in breaking down fats. The extra bile produced by the liver is then stored in the gallbladder, so that it is later released into the system when you consume fats that need to be broken down. However, one must remember that normal digestion is possible without a gallbladder, but the bile keeps flowing into the small intestine, but isn't stored along its way in your gallbladder.
Often, gallstones are the primary reason that happens to prompt an individual to undergo a surgery. Another reason why you might have to rid yourself of the gallbladder itself is owing to the fact that the case of gallstones might be an acute one, or due to the incidence of other complications usually associated with your gallbladder. In most cases, however, the following procedures are employed to provide the patient relief:
Open Cholecystecomy
This surgery is generally performed with the use of an anaesthetic, by rendering the patient unconscious. Once the anaesthesia is employed, an antiseptic solution is used to clean the abdomen so that the risk of infection is drastically reduced. Incisions are made in the upper portion (on the right) of the abdomen, while the liver is carefully lifted out of the way in order to facilitate easy removal of the gallbladder. The next step deals with closing and suturing the incision. The recovery period for this procedure is longer than most other options, and is accompanied by a lot of postoperative pain.
Laprascopic Cholecystecomy
In this method, the surgery is carried out with the help of general anaesthesia, and instead of creating one large incision, four tiny cuts are made into the abdomen. One incision is purposely made under the navel wherein a laparoscope is inserted. Instruments are then inserted through other incisions, and the gallbladder is then cut free and drawn out through one of these incisions. Once the procedure ends, the incisions are stapled or sutured.
In case you have a concern or query you can always consult an expert & get answers to your questions!
3222
people found this helpful
Shared 7 months ago • Featured Tip

MBBS, MS - General Surgery, Fellowship in Gastroenterology
General Surgeon, Hyderabad
The chest cavity within the ribs is a very vital area of your body. There are multiple vital organs within this area and if there are any problems with any of these, then one of the ways to perform surgery in this area is with the help of thoracotomy.

What is thoracotomy?
Thoracotomy is the opening up of the chest cavity for the doctors to allow access to the vital organs within the region such as:
Heart
Lungs
Throat
Aorta
Diaphragm
In this procedure, the doctors make a medium to large incision on the side of the chest which may extend much further up the back depending on how far the doctor needs access too. However, in certain cases, the doctors may extend the incision to the front of the chest and even remove ribs to allow access. Thoracotomy is a major and invasive surgery. It is a fairly common surgery but carries risks because of it being such an invasive surgery.

When is thoracotomy performed?
Some of the indications where thoracotomy is performed would be –
To check for lung diseases
To remove non-cancerous or benign tumors
To treat infections of the chest cavity also known as empyema
To remove blood from the lungs in a condition known as Hemothorax
Thoracotomy is also performed as an emergency procedure to remove fluid from the chest cavity
One of the most common cases wherein this procedure is performed is during pulmonary embolism or a blood clot within the lungs
Treatment of wounds sustained from knife stabbings or gunshot wounds
As a part of treatment for lung cancer
Risks of Thoracotomy
Since thoracotomy is more invasive than other procedures, it tends to carry more risks as well. Some of the risks are mentioned as follows -
Excessive bleeding during the surgery
Development of Pneumonia due to the lungs becoming inflamed after the surgery
If the heart surgery isn't successful, then it might lead to further worsening of the problems.
Further chances of blood clots; especially deep vein thrombosis, wherein a clot in the leg moves up to the lungs causing serious health problems.
Leakage of air through the walls of the lungs that results in longer healing time and thus warrants longer hospital stay.
Aftercare
Aftercare is fairly complicated with this procedure and will take some time to heal completely.
In most cases, tubes to carry out fluids, as well as IV Drips, may also be connected to you.
You will also be given anti-pain and anti-inflammatory medications in order to deal with post-surgery recovery.
You will also be recommended breathing and movement exercises to slowly improve your tolerance and bring back normalcy in movement.
You will also need to be careful while touching the area so as not to infect it.
Ensure your hands are thoroughly washed and clean when you touch them. Also, ensure that dressings are changed regularly with the appropriate precautions as prescribed by the doctors.
In case you have a concern or query you can always consult an expert & get answers to your questions!
3439
people found this helpful
Shared 9 months ago • Featured Tip

MBBS, MS - General Surgery, Fellowship in Gastroenterology
General Surgeon, Hyderabad
Obesity is unarguably one of the most regularly discussed topics around the world. A major section of the world's population is suffering from a variety of obesity related problems. There are a number of natural methods to check obesity; however, several medical surgeries are gaining popularity among the masses with instant results to reduce weight.
Here is a list of the most common types of weight loss surgeries:
1. Gastric sleeve surgery: This surgery is performed where removal of a large part of the stomach takes place. A long pouch is created, which connects the small intestine with the oesophagus. The pouch gets stapled and after that the other parts of the stomach are reduced. In some cases, an additional step is taken for reinforcement of the staple line.
Gastric sleeve reduces the size of the stomach and a patient will feel full after eating lesser amount of food. Because a portion of the stomach is reduced, lesser amount of hunger causing hormones are produced. The patient will therefore feel less hungry.
2. Gastric bypass surgery: This is another effective weight loss surgery, which reduces the patient's stomach size, resulting in reduced appetite. The intestines are rearranged, which makes the body absorb fewer minerals. While performing this surgery, the stomach is cut and stapled to create a pouch.
The remaining stomach is attached to the small intestine's top portion, and the small intestine is cut and attached to the pouch as well. After this, the end portion of the small intestine is connected with the non-pouch part of the stomach and is attached to the roux limb bottom. This makes the stomach's digestive juices to meet the food present in the intestines.
3. Duodenal switch: This surgery reduces the stomach size in patients, which leads to decreased appetite or craving for food. Fewer hormones, which cause hunger, are secreted and the rearrangement of the intestine causes the body to absorb minimal minerals or calories.
A part of the stomach is removed and a pouch is created. The small intestine's top portion is cut off, but the duodenum is kept attached to the stomach. The small intestines are cut, and the part attached to the large intestine called colon is connected with the duodenum. Finally, the loose end of the small intestine gets attached to the small intestine to enable digestive juices to mix with food.
4. Lap band surgery: By this surgery, a band is wrapped around the upper middle section of the stomach which squeezes the stomach. Thus a smaller section of the stomach is created above the band which fills up very quickly while having food. The patient feels full by eating less. A laparoscopic adjustable gastric band is used.
There are many different weight loss surgeries. Most of them aim at reducing the capacity of the stomach, so that the person eats less food.
In case you have a concern or query you can always consult an expert & get answers to your questions!
3131
people found this helpful
Shared 10 months ago • Featured Tip

MBBS, MS - General Surgery, Fellowship in Gastroenterology
General Surgeon, Hyderabad
Our endocrine glands work overtime to keep us healthy by secreting hormones which reach each and every cell in our body through the blood. These hormones evoke life changing responses in other cells to keep us alive and healthy. Endocrine surgery is a term for an operation in any one or more endocrine glands in your body.

Types of endocrine glands
Thyroid gland: This is the most important endocrine gland in your body and it secretes thyroid hormone, which regulates metabolism.
Parathyroid glands: There are 4 parathyroid glands and these are located behind the thyroid gland in the neck region. These glands secrete the parathyroid hormone which controls calcium levels in the body.
Adrenal glands: These are located over the kidney. There are 2 adrenal glands and these secrete adrenaline, aldosterone and cortisol- the body's fight or flight hormone. These also maintain salt levels in the blood and the blood pressure.
Neuroendocrine glands of the pancreas: These are located in the pancreas behind the stomach. They work to control glucose levels and glucose metabolism.
Pituitary gland is the master gland of the body: It secretes thyroid stimulating hormone (TSH), follicle stimulating hormone (FSH), and other important hormones that control ovaries, thyroid and other endocrine glands in your body.
Endocrine surgery
Depending on the endocrine gland being operated upon, there are different types of endocrine surgeries. The most important ones are-
Hypophysectomy: This is the surgical removal of the pituitary gland. It is a very sophisticated and critical surgery that surgeons resort to, if there is a tumor in the pituitary gland - especially craniopharyngioma tumors. It can cause atrophy of thyroid, adrenal glands and the ovaries as the pituitary secretes hormones to control their function. In addition, it can result in sterility and sometimes results in a non-functional reproductive tract in both men and women.
Thyroidectomy: It is an operation that involves removal of the entire or parts of the thyroid gland in the neck. Trained ENT or endocrine surgeons perform this operation, which is indicated for thyroid cancer or hyperthyroidism, goiter or Graves disease. Sometimes it is done for treating an enlarged thyroid gland or obstructions in the neck region, causing problems in swallowing or breathing. In cases of total thyroidectomy patients will need life long thyroid hormone supplementation. Sometime patient can have change in voice which is usually temporary.

Since the thyroid produces several hormones like thyroxine (T4), triiodothyronine (T3), and calcitonin, you will have to take oral synthetic hormones all your life post surgery. The thyroid is usually removed through an incision in the neck. These days there is the option of minimally invasive surgeries too.

Adrenalectomy: It is the removal of one or both adrenal glands to treat tumors of the adrenal glands. It is done using an open incision or laprascopic technique.
Pinealectomy: It is a surgical procedure in which the pineal gland is removed.
In case you have a concern or query you can always consult an expert & get answers to your questions!
2929
people found this helpful
Shared 1 year ago • Featured Tip

MBBS, MS - Obstetrics and Gynaecology, Post Doctoral Fellowship in Reproductive Medicine, Fellowship in Infertility, Diploma in Assisted Reproductive Technology & Embryology
Infertility is a condition that refers to the inability to conceive, even after regularly having unprotected sex for a period of 6 months at least. In most cases, infertility may also refer to the biological inability of a person to contribute to the process of conception; or to a woman who is incapable of carrying a pregnancy to its full term.

There are several causes behind infertility; but taking the current lifestyle of the people into account, stress and a sedentary lifestyle are emerging as major factors behind this condition.

How do stress and a sedentary lifestyle cause infertility?

1. Stress: Stress is turning into a major cause of infertility, esp. in women. A research carried out by Emory University observed 16 women between their mid 20s-30s, with normal weights for a period of 6 months to come to this conclusion. It found out that each of these women did not get their periods for the 6 months under observation due to high amounts of cortisol (stress hormone) in their body. Each of these women had really hectic work lifestyles, which indicated that women with stressful jobs are at a higher risk of experiencing infertility due to stress.

In fact, both the partners, when going through a period of stress, are unable to conceive. However, during periods when they felt good, their chances of having a baby increased dramatically.

2. Sedentary Lifestyle: Again, more of a risk factor for women than men.

hormonal imbalance
and anovulatory cycles more commonly seen in PCOD (
polycystic
ovarian disorder - the development of multiple small
cysts
in the ovary) patients, which is a major cause for infertility.
As for men, those with a sedentary lifestyle generally tend to be overweight or obese, which can lead to low sperm quality. This, in turn, can significantly reduce a couple's chances of conceiving.
What can do you to prevent infertility?
1. Stay Active:
Acupressure, regular exercising, daily brisk walking, practicing yoga and
meditation
are some of the ways by which you can alleviate the problem of infertility. Each of these activities help in improving the flow of blood to your reproductive organs, which helps in the release of toxins from the body. They also help in enhancing the movement of the pelvic region and in reducing any type of inflammation and pain in the area, thereby increasing your chances of conceiving. The added benefit of practicing these is a significant reduction in your stress levels.
2. Eat Right:
Diet
too plays a major role. Certain foods are known to boost your
fertility
, while maintaining proper hormonal balance and reducing the chances of
miscarriage
. Foods like cold water fish, raw dairy, eggs, tomatoes and dark leafy greens among others should be a part of your daily diet. If you wish to discuss about any specific problem, you can consult a
Gynaecologist
.
4176
people found this helpful
Shared 1 year ago • Featured Tip

MBBS, MS - Obstetrics and Gynaecology, Post Doctoral Fellowship in Reproductive Medicine, Fellowship in Infertility, Diploma in Assisted Reproductive Technology & Embryology
The first trimester of pregnancy (i. E. The first three months) is a very crucial time as this the time when your baby grows at a faster rate than at any other stage. Eating right is what you should be doing during such a time in your life as your body can make use of the energy and nutrients to build the body of your baby as well as to keep you strong. During the first trimester of your pregnancy, you should be including these 6 foods in your diet to provide you and your child with all the vital nutrients.

1. Spinach: high in folic acid, also known as folate (a form of vitamin b), consumption of spinach during these first few months (as well as before pregnancy) is extremely vital. It can help in preventing the occurrence of neural tube defects or birth defects pertaining to your baby's brain and spine.

2. Citrus fruits: your first-trimester diet should also consist of an adequate amount of citrus fruits. High in vitamin c, you should have at least 1 citrus fruit every day. If you prefer to take these fruits in juice form, you should restrict it to only 1 cup a day. This is because juices are high in calories and low in fibre, and, therefore, do not deliver on the fibre component.

3. Nuts: during this period your protein requirements also increase and it is advised that you have about 60 gm or more of protein every day. Nuts such as walnuts, almonds, cashews and pistachios are known to have healthy amounts of fibre, fats and protein. A study conducted by the Harvard medical school suggests that eating nuts can help in preventing allergies in children.

4. Eggs:
in addition to helping you meet your protein requirements, eggs can also be an excellent source of
vitamin d
and
calcium
. The last two elements are extremely vital for your baby as they help in developing its bones.
5. Beans:
providing you with necessary protein and fibre as well as helping you to deal with
constipation
, beans are must-haves during this period. Eating this fibre-rich food will ensure your bowel is functioning properly, thereby reducing your likelihood of developing constipation and even haemorrhoids (swollen veins of the anal and
rectal
region).
6. Yoghurt:
a good source of calcium, having a cup of yoghurt every day will provide your baby with the calcium that it needs to grow and that you need to keep your bones strong. More importantly, by doing so, it'll prevent your baby from drawing calcium from your bones, leading to a deterioration of your bone health. If you wish to discuss about any specific problem, you can consult a
Gynaecologist
.
4287
people found this helpful
Shared 1 year ago • Featured Tip

MBBS, MS - Obstetrics and Gynaecology, Post Doctoral Fellowship in Reproductive Medicine, Fellowship in Infertility, Diploma in Assisted Reproductive Technology & Embryology
Ovarian cancer is the most common cancer to affect the female reproductive system. The exact cause of ovarian cancer is not yet known and the risk factors involved are numerous, the most prevalent of which are genetic defects and hereditary problems.
The symptoms of ovarian cancer are not always clear and range from pelvic and abdominal pains to irregularities in the menstrual cycle. Women beyond the age of 50 are most at risk of developing this type of cancer and the risk factor increases in case of family history.
Prevention of Ovarian Cancer
There is no sure shot way of preventing ovarian cancer. Some factors such as genetics cannot be controlled at all. There are, however, ways to take precaution against it through some simple lifestyle choices. A few of those ways are as follows:
• Eat a healthy balanced diet which is rich in all the nutrients, vitamins and minerals that the body requires for boosting and maintaining immunity.
• Exercise regularly and stay active. Maintaining fitness is an important aspect of preventing the onset of all sorts of diseases and disorders.
• Go for frequent health checkups and make regular consultations with your gynaecologist so as to ensure early detection of the problem.
Another notable way of avoiding ovarian cancer is taking birth control pills which are known to reduce the risk levels. However, studies have shown that there are other health risks associated with taking birth control pills and hence you should always consult a gynaecologist for a proper prescription.
4035
people found this helpful
Shared 1 year ago • Featured Tip

MBBS, MS - Obstetrics and Gynaecology, Post Doctoral Fellowship in Reproductive Medicine, Fellowship in Infertility, Diploma in Assisted Reproductive Technology & Embryology
Do you know that the future health of your baby is decided before you even conceive? Your preconception health is very important. Planning a baby is a demanding task, but if you plan it well you will have a healthier and easier pregnancy.
These are a few tips which can do wonders
1. Relaxation at Work and Household Backup - Plan out your work schedule. You might need to change your work hours or may be change the job profile. You will also need someone to help you out with the household chores around this time.
2. Finances - Get your finances settled and insurance plan changed accordingly.
3. Lifestyle Modification - Eat healthy. Stop the intake of alcohol and stop smoking. Set aside a time for regular exercise if possible. Try to lose that extra flab and stay very active.
4. Reduce Stress - Create a support system for yourself. Engage in activities that uplift your mood.
5. Take Folic Acid - Take 400 mcg of folic acid tablet daily. It helps prevent birth defects of brain and spine in the baby.
6. Avoid Exposure to - Harmful chemicals, metals and toxic substances at workplace and home. Protect yourself from infections. Stay away from cats.
7. Up-to-Date Vaccination - Make sure your vaccination is complete. Vaccination against rubella and flu are very important. It is also important to maintain a gap of at least one month between your rubella shot and pregnancy planning.
8. Optimize your Medical Condition - If you have Hypertension, Diabetes, Asthma, Epilepsy or any other medical condition you must take complete advice from the physician. Blood pressure and sugar levels have to be under full control. The type and dose of the drug may need modifications.
9. Check Family History - Ask your parents, grandparents, brothers, sisters, aunts and cousins about any health problems in the family like genetic problems, mental retardation or malformations in babies. This can help your Gynaecologist to determine which problems to look for and how to prevent it.
10. Visit your Doctor - Carry a record of your medical conditions, family history and a checklist of your queries. Get tested for Li Blood Group, Thalassemia, HIV, Thyroid Levels, and Blood Sugars. If you wish to discuss about any specific problem, you can consult a gynaecologist.
4262
people found this helpful
View All Feed