About
Our goal is your perfect health. My pt are my family I treat them with this in mind. Diagnosis and treatment is our specialty
...more
Our goal is your perfect health. My pt are my family I treat them with this in mind. Diagnosis and treatment is our specialty
More about Guna Ayur Clinic
Guna Ayur Clinic is known for housing experienced Ayurvedas. Dr. Pradeep Nori, a well-reputed Ayurveda, practices in Hyderabad. Visit this medical health centre for Ayurvedas recommended by 58 patients.
Timings
Location
Besides Madina Public School, Hyder Guda, Himayath Nagar
Himayath Nagar
Hyderabad,
Telangana
-
500038

Get Directions
Doctor in Guna Ayur Clinic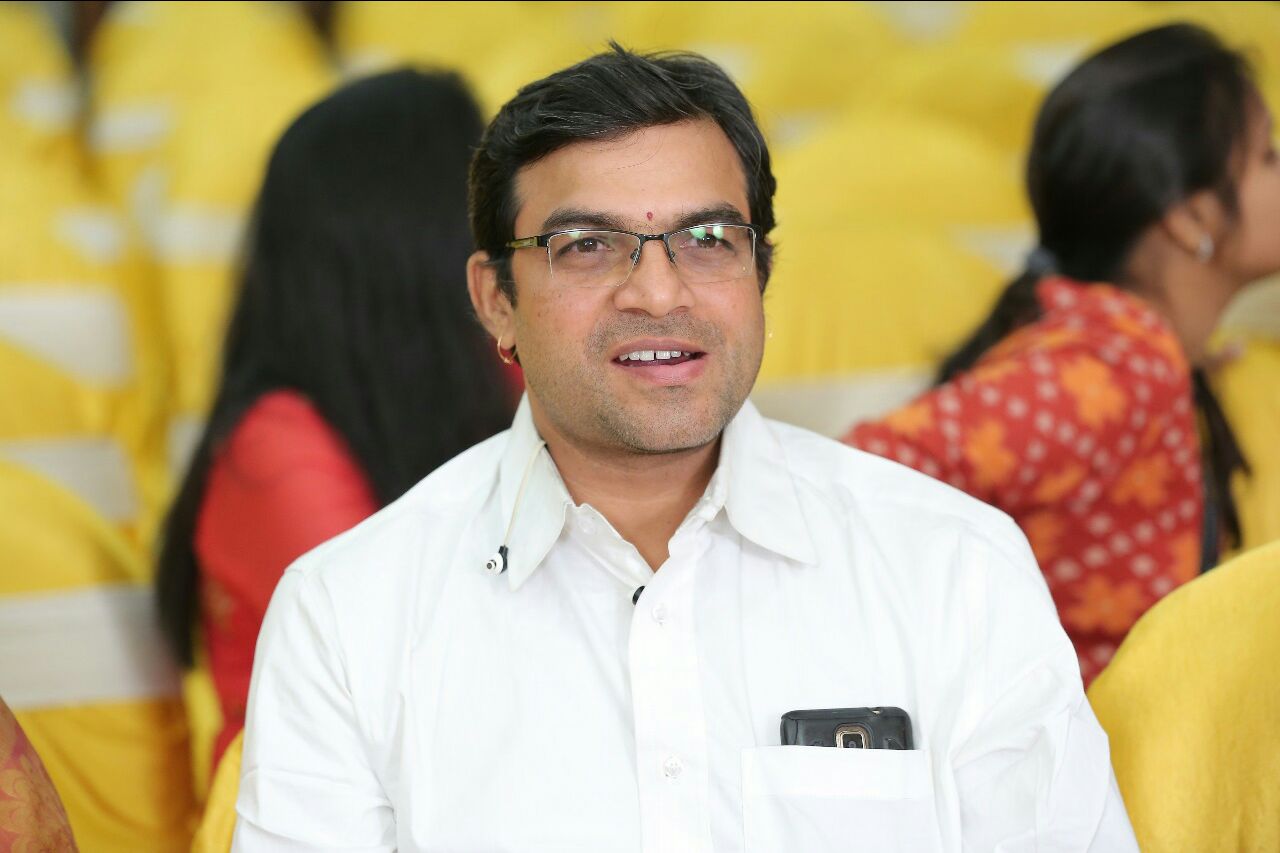 BAMS
Ayurveda
Book appointment and get ₹125 LybrateCash (Lybrate Wallet) after your visit
Services
Submit Feedback
Submit a review for Guna Ayur Clinic
Your feedback matters!
Write a Review
Patient Review Highlights
"Professional"
1 review
"Prompt"
1 review
"Helped me impr..."
3 reviews
"Nurturing"
1 review
"knowledgeable"
3 reviews
"Very helpful"
7 reviews
"Inspiring"
2 reviews
Reviews
Verified
Nov 28, 2017
Doctors takling with patients very nice.persuation after getting treatment is good.I am following the guidelines issued by the doctor and enjoying my life with out any problems.
Feed
Rheumatoid arthritis is an autoimmune disorder in which the body recognizes the body's own system as foreign and produces an inflammatory reaction. The synovium which is the space between the bones and the joints and contains a lubricating fluid which allows easy movement of the joints.
Inflammation of this space leads to painful, swollen joints that can also turn red and become stiff over a period of time. The joint surfaces can gradually progresses to produce deformities (the swan-neck deformity of the hand for instance) and disability.
Because it is an autoimmune disorder, the exact etiology is not known but lifestyle, stress, cold weather are supposedly predisposing factors. That being the case, it is not surprising that Ayurveda has a variety of options, both in terms of do's and don't's to manage rheumatoid arthritis - both the severity of symptoms and further progression of the disease.
Do's: A well-planned diet will help by supporting optimal functioning of the immune system and nourish the affected joints.
People diagnosed with RA should follow a diet that is rich in fruits and vegetables. Drumsticks, bitter gourd, carrot, papaya, green leafy vegetables, cabbage, etc., reduce inflammation and hyperactivity of the immune system. The antioxidant properties in these neutralize the free radicals circulating in the body (responsible for increasing inflammation). This helps control the longstanding inflammation of the joints
It is also advisable to eat them as whole fruits and not as juices. The fiber in the whole fruits helps digestion
Include garlic which is an excellent remedy for RA, can be mixed with buttermilk
Whole grains such as wheat, brown rice, millet, barley are beneficial for RA, their high fiber content helps in proper digestion and promotes regular bowel movements
Honey mixed with water
Milk mixed with turmeric powder is also helpful in controlling inflammation
Work at reducing weight
Don'ts: In addition to adding the above to your diet, there are some things to avoid, which can worsen symptoms of inflammation.
Avoid overall unhealthy and irregular diet habits which affects the immune system and aggravates symptoms
Avoid sleeping during daytime and staying awake at nights
Avoid deep fried foods and fermented food items
Given its autoimmune nature, it is better to avoid regular allergy-inducing foods like dairy products, soy, peanuts, processed foods, artificial additives, etc. These could trigger an enhanced allergic reaction.
Avoid alcohol, tobacco
Avoid tea and coffee and other caffeinated drinks
With simple daily food habit and lifestyle changes, the severity of RA can be managed effectively.
3252
people found this helpful
Our skin has a tendency to become harsh, dry and aggravated during specific seasons and with age. As per Ayurveda, it happens because of the collection of vata in the body. When there is excess of vata, we are inclined to dry skin, acne, dry hair and weak nails. Vata can appear in the body even faster in case you are under stress. Here are some Ayurvedic tips that will decrease the vata accumulation in the body and will help you remain young and keep your skin healthy:
Try not to skip the veggies: Stick to high water content vegetables that are easy to digest, for example, lettuce, carrot, cucumber, radish (which is highly recommended in Ayurveda for its healing properties), fennel, and asparagus. These vegetables are useful for a wide range of skin. Mix no less than three and relish with a basic olive oil-lemon juice dressing.
Add some seeds and nuts: Both conventional and Ayurvedic medications believe that including seeds and nuts in your diet will enhance the state of your skin. Vata is drying by nature so all nourishments that have regular and healthy fats in them will keep this dryness. The seeds and nuts contain Omega-3, healthy fats and fiber to help get rid of the vata assimilation.
Have some tea: Vata is dry and cool by nature so your skin will remain healthier looking, if your keep these two qualities under control. Remain hydrated for the duration of the day and have warm fluids, for example, herbal tea. Making some hot tea with crisp ginger and lemon will wake you up toward the evening and keep your absorption healthy, which is important for shining skin.
Keep exercise regular: Exercising is fundamental in keeping the Vata from spreading further. Exercising is recommended to keep your muscles and joints sound and healthy while helping you sweat out the toxins. Exercise will likewise enhance blood flow, absorption, and give you a solid skin
Practice yogic breathing: High levels of mental anxiety are one of the significant reasons why Vata gets disturbed. It truly sucks out all the good juices from your skin making it dried out. Breathing can be an exceptionally powerful anxiety buster that you might need to consider.
Snooze off with sunset: Aggravated Vata frequently causes anxiety, which can lead to a sleeping disorder. Any healthy skin proficient or Ayurvedic specialist will tell you that getting no less than seven hours of rest is something worth it in order to have a scar-free glowing skin.
Use skin moisturiser: Staying hydrated within is vital yet you should not disregard dealing with your outer skin all things considered, too. Purging and saturating are the most essential to keeping your skin sound and youthful.
3201
people found this helpful
HIV or the Human Immunodeficiency Virus is a problem of the immune system where it is severely weakened and the body becomes more susceptible to other serious medical conditions. The final stage of the HIV infection may result in AIDS. However, it may take up to a decade or more to fully develop. During this stage, the immune system can be severely diminished and becomes prone to diseases caused by infections such as gastrointestinal disorders, pneumonia among others.

Causes
Unprotected sexual intercourse
Usage of common and infected needles either due to drug abuse or untrained medical personnel.
HIV can also transmit from the infected mother to a child by means of breastfeeding or during the gestational period through the placenta.
Symptoms
The later symptoms that may appear after a few years may include severe fatigue, inflation of lymph nodes, weightloss, fever and sweating at the night. HIV is suspected if the symptoms remain for a long time without any diagnosable underlying cause for existence.


Ayurvedic approach to HIV
According to Ayurvedic scriptures, the symptoms of HIV have similarities with the concept of 'Kshaya' which denotes severe energy loss. So, the Ayurvedic medications aim to restore the lost energy of the body and subsequent development of the immune system along with the removal of the toxic materials from the body. The ayurvedic remedies for symptoms are as follows:
Consumption of 2 to 3 tablespoons of Chyawanprash might help in the lowering of the cholesterol levels along with the lowering of blood pressure and overall development of the muscles and skin. This preparation, made up of gooseberry and 35 other herbs, is also helpful in improving the dwindling immunity of the body.
A prescribed dosage of Triphala powder with water can also be helpful with diagnosing the digestive problems that might occur as a result of HIV.
Consumption of a tonic of the mineral pitch Shilajit can also give a boost to someone with the feelings of constant fatigue, which is a common symptom of HIV.
A regulated consumption of the Ashwagandha herb might help in reinstating the lost vigor of a person affected by HIV. This herb is also useful to normalize the weight of the body.
Yoga and meditation are two very important weapons in the arsenal of Ayurveda which will not only limit the symptoms of HIV but also boost the various organs of the body resulting in an improved quality of life.
1
person found this helpful
Hello lybrate-user Do not neglect this throat condition it requires some tests like asot CBP ESR and larygioscopy. And you need a medication for this .you need a consultation to know your condition better .there will be a solution to almost all the problems if we can analyse the problem correctly. Thank you. we will be happy to serve you with better solutions.
Hello lybrate-user you need a medication for this .you need a consultation to know your condition better .there will be a solution to almost all the problems if we can analyse the problem correctly. Thank you.
1
person found this helpful
View All Feed
Near By Clinics