About
Customer service is provided by a highly trained, professional staff who look after your comfort and care and are considerate of your time. Their focus is you.
...more
Customer service is provided by a highly trained, professional staff who look after your comfort and care and are considerate of your time. Their focus is you.
More about DR. Shalini's Diabetes, Thyroid & Endocrine Super Speciality Centre
DR. Shalini's Diabetes, Thyroid & Endocrine Super Speciality Centre is known for housing experienced Endocrinologists. Dr. Shalini Patlolla, a well-reputed Endocrinologist, practices in Hyderabad. Visit this medical health centre for Endocrinologists recommended by 64 patients.
Timings
Location
MIG-286 Road No.4, Remedy Hospital Lane Opposite Preeti Urology Hospital, KPHB Colony, Landmark : Global Edge School
Hyderabad,
Telangana
-
500072

Get Directions
Doctor in DR. Shalini's Diabetes, Thyroid & Endocrine Super Speciality Centre

MBBS Bachelor of Medicine and Bachelor of Surgery, DM - Endocrinology
Endocrinologist
Services
Submit Feedback
Submit a review for DR. Shalini's Diabetes, Thyroid & Endocrine Super Speciality Centre
Your feedback matters!
Write a Review
Reviews
Feed
Nothing posted by this doctor yet. Here are some posts by similar doctors.
MD - Homeopathy ( Paediatric), C.S.D.(Mumbai), BHMS, CIH
Diabetes is basically a disorder of the metabolism causing excessive thirst and the production of large amounts of urine. To further elaborate one need to understand the role of insulin in the body. While eating, the body turns food into sugar or glucose. At that time pancreas is supposed to produce the right amount of insulin to move the glucose from our blood into our cells. In diabetics, the pancreas either produces little or no insulin, or the body cells do not respond to the insulin that is produced. Due to this, glucose levels rise in the blood, floods into the urine and passes out of the body, making the body lose its main source of fuel. Diabetes is of many types, but the most common is Type 1 and Type 2.
How to treat Diabetes:
Controlling blood sugar level is the major goal of diabetes treatment, in order to prevent complications of the disease. Treatment may be in Allopathy or Homeopathy, conventional medicine often uses insulin itself in the treatment of diabetes. Since this is kind of replacement, so diabetes becomes a life-long disease. Homeopathy can be used effectively in the treatment. Let's see how diabetes can be worked with Homeopathy.
Diabetes & Homeopathy
In homeopathy, the main focus is on functioning of the pancreas in efficient insulin production. There are specific medicines which are used effectively in the treatment of all the stages of the diseases.
Homeopathic treatment can help improve the general health of a person with diabetes:
If a person with diabetes is in good health, his or her insulin requirements will be steady and the blood glucose well controlled at the same time.

If the general health is poor, it can be very difficult to achieve good control.
Homeopaths resort to different approaches towards diabetes Management of Blood Sugar. First is when the blood sugar level is very high, the priority is to control it and there are homeopathic remedies that could reduce the sugar. The commonly used remedies are Uranium Nitricum, Phosphoric Acid etc. These are classical homeopathic remedies.
Depending on the level of the blood sugar and the requirement of the patient, doses are given with doctor's consultation. It's a holistic approach in medicine. This treats the patient taking into consideration the mental, emotional and physical peculiarities of the person who is affected with this state. In this, it is considered that the disease is a mere deviation in life force and hence all the efforts are to correct this disorder. The treatment will be to bring into balance the various systems involved in diabetes, for example, pancreas, hormones, and your immune system. Treatment will again be different if you have other ailments along with diabetes.
Homeopathy regards health as a state of balancing the equilibrium of the life force. Whatever treatment is taken it's always advisable to be in regular touch with the doctor and keep sharing the health status with the doctor.
Women tend to develop high levels of blood sugar during their pregnancy (especially within the 24th and 28th weeks), irrespective of whether they already had suffered from diabetes prior to their pregnancy. However, gestational diabetes, if not taken proper care of, might escalate the risks of developing diabetes in the near future for both the mother and the child, accompanied by complications in pregnancy or labor. Gestational diabetes is usually characterized by mild symptoms such as excessive urge to urinate, excessive thirst, blurred vision and fatigue.
Causes:
Insulin, a hormone produced by the pancreas, allows for the utilization of the glucose for energy. The food consumed is broken down by the digestive tract of the body, converting carbohydrates into glucose before releasing it into the bloodstream. The glucose is then absorbed by the cells to be used as an energy source. Now, at the time of pregnancy, the placenta (organ nourishing the fetus) connecting the baby to the blood supply also produces various other hormones in high levels, for instance, estrogen and human placental lactogen. Most of these hinder the normal functioning of insulin in the cells, hence raising the blood sugar count. With subsequent growth of the baby, the placenta keeps on producing more amounts of such insulin resistant hormones to an extent that they are capable of meddling with the development of the baby.
1. Monitoring the blood sugar count at least four to five times a day and keeping it under control might help to ease the complication.
2. A healthy diet consisting of whole grains, vegetables and fruits in the right proportion and limiting sugar or other highly refined carbs meets the nutrition and fiber requirement of the body. Guard against additional weight gain during pregnancy as that hampers the entire process.
3. Exercise or regular physical activities help to normalize blood sugar level by boosting glucose absorption in the cells. Furthermore, exercises also enhance the sensitivity of the cells towards insulin. This means that only a little amount of insulin production by your body would be enough for the transportation of sugar.
4. Medication, If exercise and diet fall inadequate, insulin injections are often administered to control blood sugar count.
5. Keeping the baby under close observation with the help of repeated ultrasound and other tests to record its growth and development is an essential part of the treatment plan.
MBBS Bachelor of Medicine and Bachelor of Surgery, Certificate Course In Evidence Based Diabetes Management, Certificate Course In Gestational Diabetes Mellitus
Diabetologist, Sri Ganganagar

MBBS, PG Diploma In Emergency Trauma Care, Fellowship in Diabetes

BAMS, MSc, Diploma of Nutrition & Diet Planning
Dietitian/Nutritionist, Osmanabad
The thyroid is a small gland located on the neck. When the thyroid gland functions normally, it is easy to ignore it but an underactive or overactive thyroid gland can cause a number of problems. An underactive thyroid gland is known as hypothyroidism. In this case, the gland does not produce enough thyroid hormone. This, in turn, lowers metabolism. Your diet plays a large role in influencing the functioning of the thyroid gland. Some of the foods you should avoid in cases of hypothyroidism are:
1. Cruciferous Vegetables
This includes vegetables such as cabbage, bok choi, kale, sprouts, and broccoli. These vegetables restrict the thyroid's ability to absorb iodine which in turn lowers the functionality of the thyroid gland. While you do not need to completely avoid these vegetables, you should restrict their intake to less than 5 ounces each day. Cooking these vegetables can also help reduce their effect.
2. Soy
Soy products are rich in plant-based phytoestrogen. This hormone interferes with the body's ability to use the thyroid hormone. It can worsen hypothyroidism and even increase the risk of hypothyroidism. However, this has not been scientifically proven and hence there are no specific dietary guidelines on how much should be eaten. To be on the safe side, consume soy products in moderation and avoid them whenever possible.
3. Fatty Foods
Hypothyroidism is yet another reason to avoid fatty foods. Fats interfere with the body's ability to absorb thyroid hormone as well as thyroid hormone replacement drugs. It also lowers the production of thyroid hormone and thus aggravates hypothyroidism. Ideally, you should avoid fatty foods such as red meat, fatty fish, butter, mayonnaise etc. You should also avoid foods that are deep fried. Instead, try steaming or baking your food.
4. Sugar
Many dieticians refer to sugar as empty calories. These calories do not have any nutrients but can slow down the body's metabolism rate. It also leads to weight gain that furthers aggravates hypothyroidism as well as other lifestyle disorders such as diabetes. Limit your sugar consumption to 1-2 spoons a day or try and eliminate it completely. You could also try replacing sugar with honey to sweeten your tea.
5. Excess Fiber
An excessive amount of anything including fiber can be detrimental to the body. Too much fiber can create complications in the treatment of hypothyroidism. Thus, you should not consume more than 35 grams of fiber a day. This can take the form of whole grains, legumes, fruits, vegetables, and beans.

B.A.M.S., M.D.(A.M), EX-M.R.C.G.P., EX-M.R.S.H., EX-M.S.I.E.C.U.S, EX-M.S.S.S.S.
Type-2 diabetes and erectile dysfunction may appear as different ailments but they do have a connection. Reports suggest men suffering from Type-2 diabetes are likely to experience Erectile Dysfunction. Moreover, diabetic people suffer from Erectile Dysfunction 10 to 15 years earlier than others.
Reason
The reason behind the connection between the two ailments is quite complex. The whole scenario involves deterioration in nerves, muscle functioning and blood vessels. For successful penetration of penis, body requires healthy functioning of blood vessels, nerves, hormones and sexual desire. Type-2 diabetes hamper the proper functioning of these blood vessels and nerves, thus posing a potential threat to a successful sexual intercourse. Diabetes becomes a big obstacle in obtaining a firm erection. Also, non-regulated flow of blood through these blood vessels adds up to the problem.
Factors Contributing to Erectile Dysfunction due to Diabetes-
Complexities due to Type-2 diabetes increases exponentially when aided with following risk factors-
Unbalanced diet
Non-regulated Blood Supply
Excessive smoking and drinking
Excessive stress and hypertension
Lack of Physical activity
Blood Pressure
Side effects of medication taken to cure ED
Remedy : Given below are few suggestions which, if followed, can bring your sex life back on track.
Consult Doctor: It is better to open up about your sexual concerns and consult a doctor. Hesitating in doing so will only increase your problem. Proper knowledge regarding all your existing ailments will allow him to diagnose properly and help you to regulate your blood sugar level. You may further consult a sexologist for specialized treatment for Erectile Dysfunction. Through prescribed medicines and some therapies, this issue can be dealt smoothly.
Practice a healthy lifestyle: Stay fit. Reduce your extra weight. Include exercise and meditation in your daily routine. This will help a lot in improving your emotional health. In many cases psychological pressure also contribute in causing impotence. So, try to perform some stress releasing exercises to curb down this psychological factor.
Avoid drinking and smoking: Smoking diminishes the quantity of required nitric oxide which in turn lowers down the blood flow to penis. This increases chances of Erectile Dysfunction to a greater extent. Excessive drinking destroys your blood vessels, thereby posing a serious threat to your sex life.
Take a proper diet: A balanced diet pays a major role in checking and controlling the blood sugar level. This step will definitely decrease the harm done to your blood vessels and nerves.
Proper Sleep: Get enough sleep and keep yourself astray from the harmful effects of fatigue.
Talk with your partner: It is necessary that you discuss freely regarding your sexual problems with your partner. This will help you in gaining confidence, release stress and perform better.
Follow the above suggestions and choose a healthy lifestyle for a safe and pleasing sex life.
1
person found this helpful
MBBS, Post Graduate In Diabetology, Fellowship In Pain Medicine
As it is high in proteins it is likely to increase uric acid and it is shown in some studies that it contains goiterogens hence can impair thyroid functions causing goiter and hypothyroid specially in women.
2
people found this helpful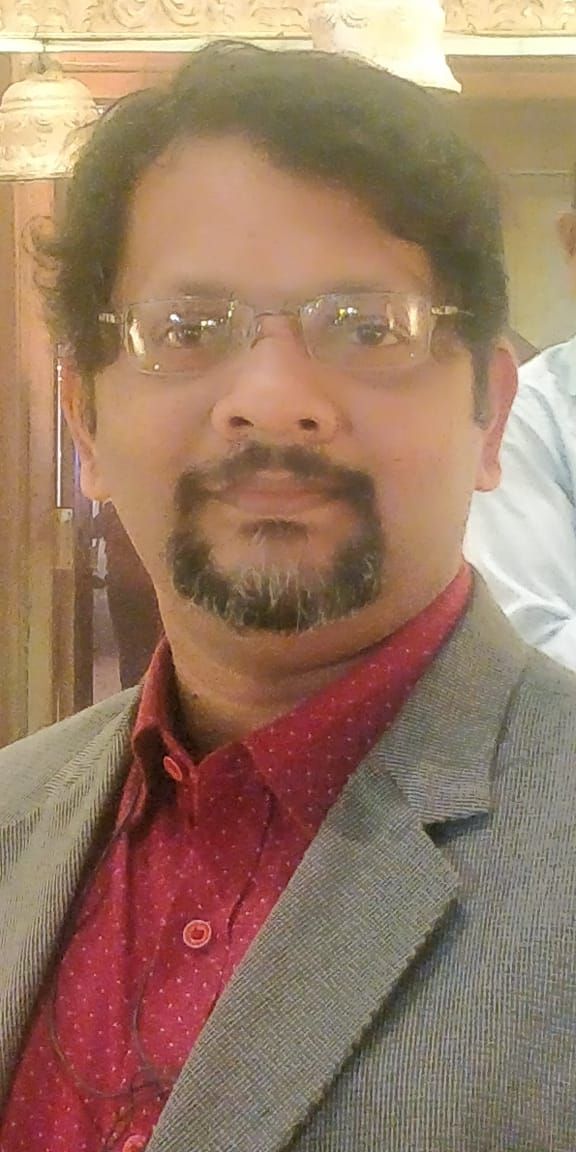 Post Graduate Diploma In Diabetology PGDD, Programa De Residência Médica Em Endocrinologia E Metabologia, CCGP, Post Doctoral Fellowship in Diabetology, MD - Diabetology, MD General Physician , KIMS NMU
Normal Sugar levels should be fasting 90 to 110 after 2 hrs postprandial should be 140 to 160 30 to 45 min exercise Balanced diet with less carbohydrates can keep your sugars under control.
1
person found this helpful
View All Feed
Near By Clinics