About
Our goal is to provide a compassionate professional environment to make your experience comfortable. Our staff is friendly, knowledgable and very helpful in addressing your health and fin...
...more
Our goal is to provide a compassionate professional environment to make your experience comfortable. Our staff is friendly, knowledgable and very helpful in addressing your health and financial concerns.
More about Dr Mohd Dilawar
Dr Mohd Dilawar is known for housing experienced Physiotherapists. Dr. Mohd Dilawar, a well-reputed Physiotherapist, practices in Hyderabad. Visit this medical health centre for Physiotherapists recommended by 92 patients.
Timings
MON-SAT
10:00 AM - 01:00 PM
05:30 PM - 09:00 PM
Location
Osman Plaza, Sriram Nagar, Sanjeeva Reddy Nagar
Sanjeeva Reddy Nagar
Hyderabad,
Andhra Pradesh
-
500038

Get Directions
Doctor in Dr Mohd Dilawar
10:00 AM - 01:00 PM
05:30 PM - 09:00 PM
Services
Submit Feedback
Submit a review for Dr Mohd Dilawar
Your feedback matters!
Write a Review
Feed
Nothing posted by this doctor yet. Here are some posts by similar doctors.
Are you experiencing knee pain and seek ideal treatment for your condition? Knee pain is a very common issue which may develop in any bony structure of your body, comprising your kneecap, the knee joint, ligaments, and cartilages of your knee. Knee pain is common in people of all ages, and simple home remedies can be used to treat knee pain effectively. In severe cases, professional treatment or help is required.
Symptoms
• The location of your knee pain varies based on the structure that is involved.
• Your whole knee may swell up and seem painful in the case of infections and inflammatory processes. On the other hand, a bone fracture may show symptoms in one specific area.
• The severity of knee pain may vary from acute to serious and disabling.
Other common symptoms associated with knee pain include the following:
• Difficulty in walking because of knee instability.
• Limping because of discomfort.
• Difficulty in going up and down the staircase because of ligament damage.
• Swelling and redness.
• The inability of extending the knee.
Causes
Knee pain may occur because of several reasons and factors that include:
Tendinitis
Chondromalacia patella
Gout
Baker's cyst
Dislocation
Meniscus tear
Torn ligament
Factors that may make the situation worst are:
Treatment
• There are several treatment measures for knee pain, based on the cause, your condition, and severity.
• The most common treatment procedures include the following:
Medications
• Several medications are used for the treatment of an underlying medical condition that causes knee pain, for effective pain relief.
Physical therapy
• Strengthening of the muscles surrounding the ankle makes it stable and helps in achieving the best mechanical movements.
• This is effective in avoiding injuries and preventing an existing injury from worsening.
Injections
• Several injectable medications are injected into your knee directly.
• Corticosteroids and lubricants are commonly used for dealing with inflammation in the knee, and for improving movement and pain.
Surgery
• In case of severe and persistent knee pain, a surgery may be required. Knee operations include arthroscopic surgeries, total knee replacement and much more.
• Arthroscopic surgery is the most common procedure in which injuries in your knee are repaired and pieces of loose cartilage and bone are removed.
• During partial knee replacement, the damaged parts of your knee are replaced with metal and plastic parts. Only a part of the knee joint gets replaced.
There are several other therapies that are also beneficial for the treatment of knee pain. You can opt for acupuncture, which is ideal for osteoarthritis patients. Glucosamine and chondroitin supplements are also prescribed in some cases.
The shoulders are the most mobile joints in your body. Shoulder joints undergo wear and a tear over time and hence become unstable. Shoulder arthritis is one of the painful conditions affecting the shoulder joints. Arthritis not only takes a toll on the tendons and muscles, but also affects the ligaments and joints too. They usually cause symptoms such as joint pain, resulting in limited mobility.
Treatment:
Nonsurgical or Lifestyle treatments:
Physical therapy boosts shoulder mobility.
Non-steroidal anti-inflammatory drugs (NSAIDs) such as ibuprofen or aspirin alleviate pain and inflammation.
Corticosteroid injections in the shoulders can also help to ease the pain and inflammation, although temporarily.
Applying moist heat or ice packs over the shoulders for about half an hour at least thrice a day brings relief.
Drugs such as methotrexate can be administered in case one is suffering from rheumatoid arthritis (a chronic disease attacking multiple joints of the body).
Dietary supplements such as chondroitin and glucosamine may help reduce pain.
Surgical treatments (if your pain results in disability and does not lessen with nonsurgical options)
Join replacement surgery or arthroplasty involves replacing the damaged parts of the shoulder with a prosthetic (artificial) joint.
Few mild forms of arthritis may be treated using the Arthroscopic procedure (minimally invasive surgery). It requires a surgeon to ease the joint pain by making small incisions to "clean out" the joint. A tiny camera fitted into the joint guides the surgeon through the surgery.
Resection arthroplasty is a method that involves the surgical removal of the bone from the collar bone and substituting it with a scar tissue to treat arthritis of particular joints.

Bachelor of Ayurveda, Medicine & Surgery (BAMS), PG Dip Panchakarma, PG Dip Ksharsutra For Piles, Pilonidal, Sinus & Fistula Management, Post Graduate Diploma In Hospital Administration (PGDHA), Certificate In Diabetes Update
Ayurveda is an ancient healing technique that is very effective for today's lifestyle ailments. For many people a low back ache can be quite a pain. While strong pills and capsules may give you temporary relief they do not address the core issue and have a number of side effects. Ayurveda on the other hand, addresses the trigger to the back ache and has no side effects. Intrigued; take a look at these ayurvedic techniques to cure low back pain.
Cut out on spices
We may think it unrelated, but low back pain is often accompanied by indigestion. Spinal cord nerves connect to back muscles and digestive organs. Hence, a small change in your diet can have a great impact on your health. Spicy food aggravates the digestive system and has a drying effect on the body. By cutting back on spices and oil, the digestive system can work better and there will be less stress on the nerves connecting the spinal cord and back muscles and thus lesser back aches.
Warm your body
According to ayurveda, back pains are caused by an increase in vata dosha or the amount of air and ether elements in the body. Warming the body can help lower these levels. Apply a heat pack to the back as a way of keeping the external body surface warm. Additionally, add warm food to your diet. This opens out any blockages in your digestive system and in turn reduces low back pain.
Padahastasana
Ayurveda is very closely linked to yoga. Padahastasana is a yoga asana which addresses lower back pain by opening up the digestive channels and allowing the vata dosha to flow easily through the body. To practice this asana stand with your legs together and lift your arms straight above your head while inhaling. As you exhale, bend forward from the hips while keeping your back and legs straight. Try and touch your toes. Hold the position for as long as possible and come back to the starting position while inhaling.
Anuloma Viloma
Anuloma Viloma is a breathing exercise that balances the vata dosha. This is a technique that involves breathing from alternate nostrils. To begin, close the right nostril with your thumb and inhale through the left nostril. Close both nostrils and hold your breath for a few seconds. Then, release through the left nostril. Repeat this process, starting from the left nostril.
Bishop's weed seed tea
Tea made from the seeds of Bishop's weed is can provide instant pain relief from low back pains. This is suitable for men and women of all ages except those with heart problems.
The core principle of ayurveda is to listen to your body's messages. These techniques will help you become more tuned to your body's needs and keep you free from back aches.
Erasmus Mundus Master in Adapted Physical Activity, MPT, BPTh/BPT
You need to improve the tone of the muscles in a rhythmical manner. If you do that with proper diet restriction nothing will happen to you. Body pain is there after gym activity due to tiredness and you need to consume good protein and iron diet in your body which will help you to break the fatigue and body pain. You have to reduce the weight by walking minimum 3-4 kms per day. Slowly reduce the weight and slowly avoid adding salt in the diet which will help you to prevent water retention in the body. Excess salt in general leads to water in the body which might be the reason for you legs to pain as the leg will automatically become oedematous.
Erasmus Mundus Master in Adapted Physical Activity, MPT, BPTh/BPT
Trigger finger treatment varies depending on its severity and duration. Medications Nonsteroidal anti-inflammatory drugs — such as ibuprofen (Advil, Motrin IB) or naproxen (Aleve) — may relieve the pain but are unlikely to relieve the swelling constricting the tendon sheath or trapping the tendon. Therapy Conservative noninvasive treatments may include: Rest. Avoid activities that require repetitive gripping, repeated grasping or the prolonged use of vibrating hand-held machinery until your symptoms improve. If you can't avoid these activities altogether, padded gloves may offer some protection. A splint. Your doctor may have you wear a splint at night to keep the affected finger in an extended position for up to six weeks. The splint helps rest the tendon. Stretching exercises. Your doctor may also suggest gentle exercises to help maintain mobility in your finger. Surgical and other procedures If your symptoms are severe or if conservative treatments haven't helped, your doctor might suggest: Steroid injection. An injection of a steroid medication near or into the tendon sheath may reduce inflammation and allow the tendon to glide freely again. This is the most common treatment, and it's usually effective for a year or more in most people treated. But sometimes it takes more than one injection. For people with diabetes, steroid injections tend to be less effective. Percutaneous release. After numbing your palm, your doctor inserts a sturdy needle into the tissue around your affected tendon. Moving the needle and your finger helps break apart the constriction that's blocking the smooth motion of the tendon. This treatment may be done under ultrasound control, so the doctor can see where the tip of the needle is under the skin to be sure it opens the tendon sheath without damaging the tendon or nearby nerves. This procedure is usually done in the doctor's office or in an office procedure room. Surgery. Working through a small incision near the base of your affected finger, a surgeon can cut open the constricted section of tendon sheath. This procedure is usually done in an operating room.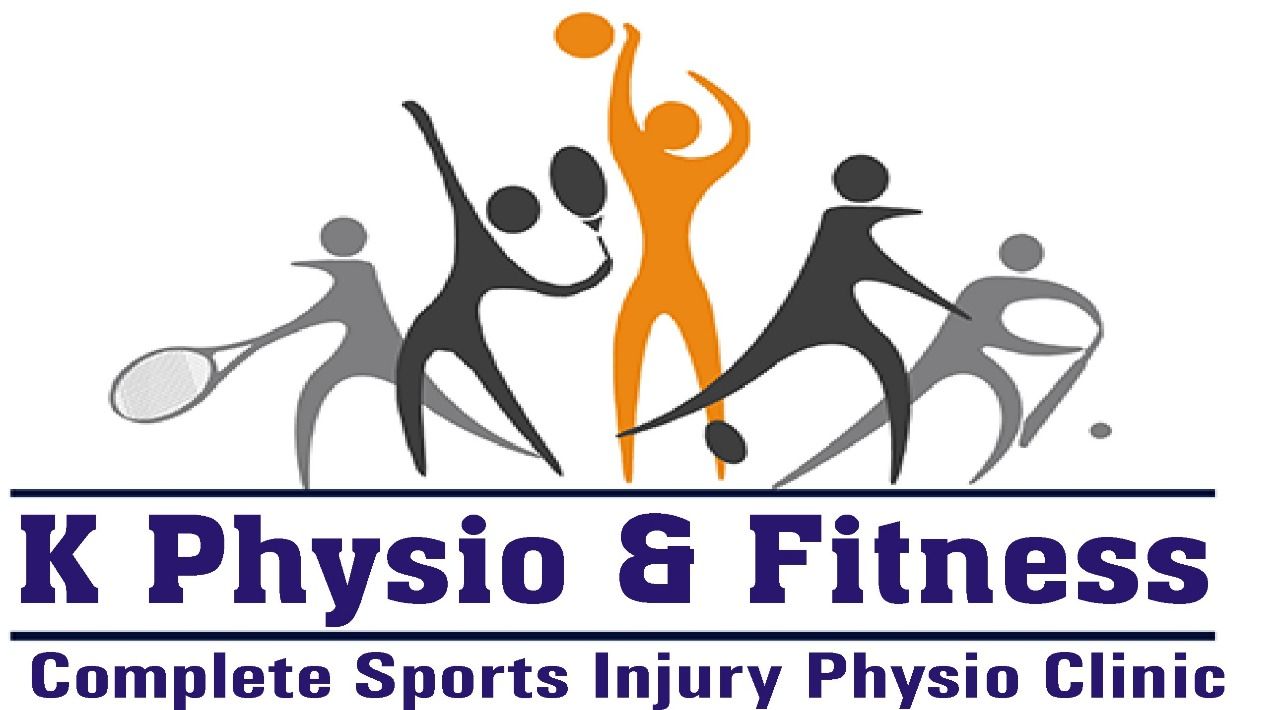 BPTh/BPT, MPTh/MPT - Cardiovascular & Pulmonary Physiotherapy, MBA - Hospital Management
If you are experiencing shoulder pain, try these exercises to help relieve your pain 1. Arm-across-Chest Stretch – Hold your right hand out in front of you, keeping it near your waist. Reach your left hand behind your elbow, pulling your right arm to the left and across your chest. If you feel pain in your shoulder, lower your arm until the pain subsides. The goal is to be able to pull your right arm across your chest without feeling any pain. Hold for 30-60 seconds then relax and repeat with your left arm. Repeat 3-5 times. 2. Neck Release – Sit up straight then slowly bring your chin toward your chest until you feel the stretch in the back of your neck. Try leaning your head to the left to stretch your right shoulder or leaning your head to the right to stretch your left shoulder. Hold the stretches up to one minute in each direction, breathing deeply as you concentrate on relaxing. Repeat 3-5 times. To progress the stretch, elevate your arm as you pull it across your chest until it is the height of your shoulder. 3. Chest Expansion – Put an exercise band, rope, strap, or even a tie behind your back and grasp it with both hands. While holding the strap, draw your shoulder blades toward each other and gently lift your chin toward the ceiling. Breathe deeply for 10 to 15 seconds and release. Repeat 3-5 times. To progress the stretch, move your hands closer together on the strap. 4. Seated Twist – Sit straight up in a chair with your knees together. Twist your torso to the right, placing your left hand on the outside of your right thigh. Relax your shoulders as you look towards your right, gentling pushing on your right thigh. Breathe deeply for 10 to 15 seconds and release. Repeat with your left side. Repeat both sides 3-5 times. 5. The 90, 90 Shoulder Stretch – Stand in a doorway, holding your arms up so your elbow is at a 90 degree angle and your arm forms a 90 degree angle to your body at the shoulder. Place each hand on one of the sides of the door frame, placing one foot forward as you stand up straight aligning your neck with your spine. Lean forward as you brace yourself against the door frame. Hold the stretch for 20-30 seconds. Repeat 2-3 times.
Get your serum calcium, phosphorus, alkaline phosphatase, serum B12 and serum vit D3 level checked and share your reports.
1
person found this helpful
The medicines for Cholesterol, BP,etc to be continued. The problem of knee pain to be managed systematically in Ayurveda. Kindly inform the nature of pain, history,at what time you get pain and did you have any blood test done for ESR, RA Factor etc.
1
person found this helpful
View All Feed
Near By Clinics