About
Our medical care facility offers treatments from the best doctors in the field of Dermatologist/ Cosmetologist.We will always attempt to answer your questions thoroughly, so that you neve...
...more
Our medical care facility offers treatments from the best doctors in the field of Dermatologist/ Cosmetologist.We will always attempt to answer your questions thoroughly, so that you never have to worry needlessly, and we will explain complicated things clearly and simply.
More about DR Gaffar M A Clinic
DR Gaffar M A Clinic is known for housing experienced Dermatologists. Dr. Gaffar M A, a well-reputed Dermatologist, practices in Hyderabad. Visit this medical health centre for Dermatologists recommended by 53 patients.
Timings
Location
Darulshifa, Salar Jung Museum
Hyderabad,
Andhra Pradesh
-
500012

Get Directions
Doctor in DR Gaffar M A Clinic
MD - Dermatology
Dermatologist
Services
Submit Feedback
Submit a review for DR Gaffar M A Clinic
Your feedback matters!
Write a Review
Feed
Nothing posted by this doctor yet. Here are some posts by similar doctors.
Dark circles are a pesky reality for a large section of the population today. The main culprits are sleep deprivation, which stems from stress- a menace that we all have to live with. But you can easily eliminate this problem with Platelet Rich Plasma treatment.
What causes dark circles?
When you don't get enough sleep, your blood flow is interrupted. It makes the skin underneath your eyes pallid and the blood vessels and the darker tissues under the skin become visible through the translucent skin. Fluids build up and make the darkness underneath more prominent.
What is PRP and how does it help?
Platelet Rich Plasma (PRP) treatment is an alternative to other more harmful procedures like dermal fillers, laser resurfacing or topical creams for tightening and removing the pigmentation under the eye. PRP is a regenerative procedure. The procedure is fast and simple. The doctor draws a sample of the patient's blood. The blood is then processed. The plasma, rich in platelets, is isolated and then re-injected into the orbital region of the eye. Dark circles can be the result of unhealthy skin. PRP promotes the growth and development of collagen, new cells and elastin. This leads to the formation of new and healthy skin and tissues. The whole procedure takes around two hours. And you do not need to be hospitalized for it. You can go back home as soon as the procedure is completed.
You will not see the effect of the PRP treatment as quickly as other procedures like dermal fillers as the body takes a few days to absorb the new material. You can see results only after at least three sessions spaced out by two to three months.
In most people, this procedure is an absolute success because it completely eliminates dark circles. But the extent of the success depends on how well your body reacts to the therapy. It's not just dark circles that PRP cures, it also takes care of other signs of ageing like fine lines or wrinkles. So, with one procedure provides treatment for multiple problems.
Dark circles need not be a constant source of annoyance to you if you opt for PRP therapy. It is a non-invasive procedure that has no side effects and if you are patient, you will emerge from this treatment with pristine new skin and tissues that banish dark circles forever.
4
people found this helpful
Blessed are the people who enjoy a healthy, flawless and glowing skin with minimum effort, throughout their life. Of late, dermatological problems like acne, pruritus, psoriasis, dermatitis, eczema, have been affecting all and sundry. People, irrespective of their age, sex and occupation suffer from skin diseases. While some of the ailments are minor problems, others might be grave enough for one to seek an expert opinion. A number of factors, both internal as well as external, contribute to the skin ailments.
The dermatological problems, if not treated timely, can leave a person physically, mentally and emotionally drained out. In such cases, a person's self-confidence is the worst affected. A lot of conventional and Allopathic options are available to treat skin disease. Ointments, antihistamine tablets and antibacterial medications, though effective, often provide temporary relief. In many cases, it has been observed that in due course of time, the problem tends to relapse. The disease, thus, never really leaves the body, piling on the agony.
In this regard, Homeopathy has been a revelation, taking the medical world by storm. It works effectively to completely eliminate the dermatological problem out of your system, providing permanent relief. Homeopathy adopts a holistic approach in treating a disease. It lays great emphasis on identifying and treating the underlying cause. Homeopathic treatment can be a little time consuming, but the time is worth waiting for. Over the past few decades, homeopathy has been the most sought after and reliable medication to deal with dermatological problems. Problems as grave as psoriasis and herpes can be completely cured; all thanks to the goodness of homeopathy. Some of the homeopathic medications that have effectively dealt with skin diseases include:
- Natrum Muriaticum and Rhus Toxicodendron: Both the medications, Rhus Toxicodendron in particular, are very effective against eczema. Natrum Muriaticum has been found to soothe a person suffering from mental depression greatly.
- Thuja Occidentalis: Acne problems, warts, freckles, dry and itchy skin, ulcers (anogenital region) can throw life in jeopardy. Embrace the goodness of Thuja Occidentalis and the mentioned skin problems will be a thing of the past.
- Arsenicum: If psoriasis and chronic urticaria are giving you sleepless nights, Arsenicum is what you need. Arsenicum is equally effective against chronic eczema.
- Sepia: Herpes can make life miserable. Sepia is a powerful medication that gives one a lot to cheer about. People with psoriasis and dry skin can greatly benefit from Sepia.
- Cantharis: It provides great relief from blisters, skin eruptions and burns (second and third degree).
To enjoy the everlasting benefits, one needs to be a little patient with the treatment.

Dear Lybrateuser, - wear well fitting, soft shoes with socks as they become painful due to friction on walking - dip your feet in warm water for 10-15 min twice a day till the corns soften - apply a moisturizer or a salicylic acid containing cream lightly over the corn three times a day - after softening of the corn rub it lightly with a pumice stone twice a day to shed the dead skin of the corn.
This happens due to vitamins deficiency so increase food n vegetable in your food and after that consult to a physician.
2
people found this helpful
1
person found this helpful
Overview
Hair loss can affect just your scalp or your entire body. It can be the result of heredity, hormonal changes, medical conditions or medications. Anyone can experience hair loss, but it's more common in men.
Baldness typically refers to excessive hair loss from your scalp. Hereditary hair loss with age is the most common cause of baldness. Some people prefer to let their hair loss run its course untreated and unhidden. Others may cover it up with hairstyles, makeup, hats or scarves. And still, others choose one of the treatments available to prevent further hair loss and to restore growth.
Before pursuing hair loss treatment, talk with your doctor about the cause of your hair loss and treatment options.
Symptoms
Patchy hair loss (alopecia areata)
Hair loss can appear in many different ways, depending on what's causing it. It can come on suddenly or gradually and affect just your scalp or your whole body. Some types of hair loss are temporary, and others are permanent.
Signs and symptoms of hair loss may include:
Gradual thinning on top of the head. This is the most common type of hair loss, affecting both men and women as they age. In men, hair often begins to recede from the forehead in a line that resembles the letter M. Women typically retain the hairline on the forehead but have a broadening of the part in their hair.
Circular or patchy bald spots. Some people experience smooth, coin-sized bald spots. This type of hair loss usually affects just the scalp, but it sometimes also occurs in beards or eyebrows. In some cases, your skin may become itchy or painful before the hair falls out.
Sudden loosening of hair. A physical or emotional shock can cause hair to loosen. Handfuls of hair may come out when combing or washing your hair or even after gentle tugging. This type of hair loss usually causes overall hair thinning and not bald patches.
Full-body hair loss. Some conditions and medical treatments, such as chemotherapy for cancer, can result in the loss of hair all over your body. The hair usually grows back.
Patches of scaling that spread over the scalp. This is a sign of ringworm. It may be accompanied by broken hair, redness, swelling and, at times, oozing.
When to see a doctor-
See your doctor if your child or you are distressed by hair loss and want to pursue treatment. Also, talk to your doctor if you notice sudden or patchy hair loss or more than usual hair loss when combing or washing your or your child's hair. Sudden hair loss can signal an underlying medical condition that requires treatment.
Causes-
People typically lose about 100 hairs a day. This usually doesn't cause noticeable thinning of scalp hair because new hair is growing in at the same time. Hair loss occurs when this cycle of hair growth and shedding is disrupted or when the hair follicle is destroyed and replaced with scar tissue.
Hair loss is typically related to one or more of the following factors:
Family history (heredity). The most common cause of hair loss is a hereditary condition called male-pattern baldness or female-pattern baldness. It usually occurs gradually with aging and in predictable patterns — a receding hairline and bald spots in men and thinning hair in women.
Hormonal changes and medical conditions. A variety of conditions can cause permanent or temporary hair loss, including hormonal changes due to pregnancy, childbirth, menopause and thyroid problems. Medical conditions include alopecia areata (al-o-PEE-she-uh ar-e-A-tuh), which causes patchy hair loss, scalp infections such as ringworm and a hair-pulling disorder called trichotillomania (trik-o-til-o-MAY-nee-uh).
Medications and supplements. Hair loss can be a side effect of certain drugs, such as those used for cancer, arthritis, depression, heart problems, gout and high blood pressure.
Radiation therapy to the head. The hair may not grow back the same as it was before.
A very stressful event. Many people experience a general thinning of hair several months after a physical or emotional shock. This type of hair loss is temporary.
Certain hairstyles and treatments. Excessive hairstyling or hairstyles that pull your hair tight, such as pigtails or cornrows, can cause a type of hair loss called traction alopecia. Hot oil hair treatments and permanents can cause inflammation of hair follicles that leads to hair loss. If scarring occurs, hair loss could be permanent.
Risk factors
A number of factors can increase your risk of hair loss, including:
Family history of balding, in either of your parent's families
Age
Significant weight loss
Prevention
Most baldness is caused by genetics (male-pattern baldness and female-pattern baldness). This type of hair loss is not preventable.
These tips may help you avoid preventable types of hair loss:
Avoid tight hairstyles, such as braids, buns or ponytails.
Avoid compulsively twisting, rubbing or pulling your hair.
Treat your hair gently when washing and brushing. A wide-toothed comb may help prevent pulling out hair.
Avoid harsh treatments such as hot rollers, curling irons, hot oil treatments and permanents.
Avoid medications and supplements that could cause hair loss.
Protect your hair from sunlight and other sources of ultraviolet light.
Stop smoking. Some studies show an association between smoking and baldness in men.
If you are being treated with chemotherapy, ask your doctor about a cooling cap. This cap can reduce your risk of losing hair during chemotherapy.
6
people found this helpful
There are many cosmetic ingredients that can actually have a negative effect on your skin in the long run. The skin is a layer that must be taken care of. This does not merely include staying away from pollutants and dirt and cleaning your skin with the best products. It also means staying away from the wrong cosmetics and ingredients which can harm your skin. So let us look at the ten elements from the world of cosmetics that can do more harm than good for the skin.
1. Carcinogens in Lipsticks: This cosmetic ingredient can suck the moisture out of your lips and leave it looking discoloured in the long run. The carcinogenic oils and chemicals that are contained in many long wear lipsticks can damage the delicate skin leaving it exposed to the risk of cancer as well.
2. Benzoyl Peroxide: This is a toxic element that can be found in a number of cosmetics and must be avoided at all costs as it may also expose you to the risk of cancer.
3. Synthetic Colors: The use of synthetic colours in many cosmetics helps you in getting that unique colour of your eyes, cheeks and even lips. But did you know that too much use of this product can actually harm your skin? This is due to the coal tar source of the ingredient which is a skin irritant.
4. Parabens: These widely used preservatives can be found in a number of cosmetics like body washes, shampoos, facial cleansers and even deodorants. This has elements that can cause breast cancer with its estrogen mimicking effects.
5. Triclosan: This antimicrobial chemical also acts as an endocrine disruptor, which can have an adverse effect on the thyroid glands as well as the production of the reproductive hormones. It can be found in soaps and toothpaste.
6. Bleach Cream: Hydroquinone cream is one of the most commonly used ingredients in bleach creams, which causes significant damage to the skin. This also breaks down the essential natural oils of the skin to cause redness and rashes.
7. Acrylates in Nail Paint: These chemicals are usually found in acrylic nail paint and can cause cellular damage on the skin and can cause neurological problems and organ toxicity.
8. Fragrance: The chemical and synthetic fragrances used in many perfumes can be found in detergents and fabric softeners as well, which can have a harsh effect on one's skin.
9. Dioxin: This is an ingredient used in many cosmetics and it may cause malfunctioning of the nervous system as well as rashes on the skin.
10. Wax: Wax is an ingredient can cause bleeding and lead to changes in the direction of the growth of hair from hair follicles. It can also make the skin rough in the long run.

MBBS, Diploma In Cosmetology, Diploma In Clinical Cosmetology
Cosmetic/Plastic Surgeon, Mumbai
Lip augmentation is a restorative (cosmetic) procedure where your lips are reshaped to make them appear fuller. Cosmetic procedures are done for aesthetic improvement, but surgical lip augmentation is performed if the lips are affected by any congenital condition or tissue trauma.
Dermal fillers are mostly used to enlarge the lips. Previously, collagen was the most popular filler, but currently, due to various health reasons, doctors do not use it as often as before. Now, hyaluronic acid fillers are the most popular dermal filler.
Hyaluronic acid is naturally available in your body, especially in your neural, epithelial and connective tissues. The fillers that doctors presently use are chemically similar to hyaluronic acid. It is extremely beneficial in adding volume to your lips.

Applications of Hyaluronic acid
Hyaluronic acid fillers improve your lips' appearance by boosting their shape, structure and volume.
The effects of such fillers last approximately for six months; you would require more injections after that.
Restylane and Juvederm are the most popular hyaluronic acid fillers used currently. These also contain lidocaine in them, which is a local anaesthetic.
Hyaluronic acid fillers also include the following benefits:
The amount of filler to be injected is easily controllable, so the doctor can regulate the amount of volume to create.
The injections are given at a steady pace, so the development can be carefully monitored to achieve the desired result.
Any bump or lump caused by moving the lips too much is easier to correct.
Results last for a longer duration, but they are not permanent.
Collagen fillers required an allergy test before the procedure could begin, but that is not the case with hyaluronic fillers. Hyaluronic acid fillers are not allergens since they are made from similar substances found in the body.
Risks of lip augmentation
Like every surgical procedure, lip augmentation too has certain risks involved. Some of the contraindications (situational dangers of certain drugs or procedures) include: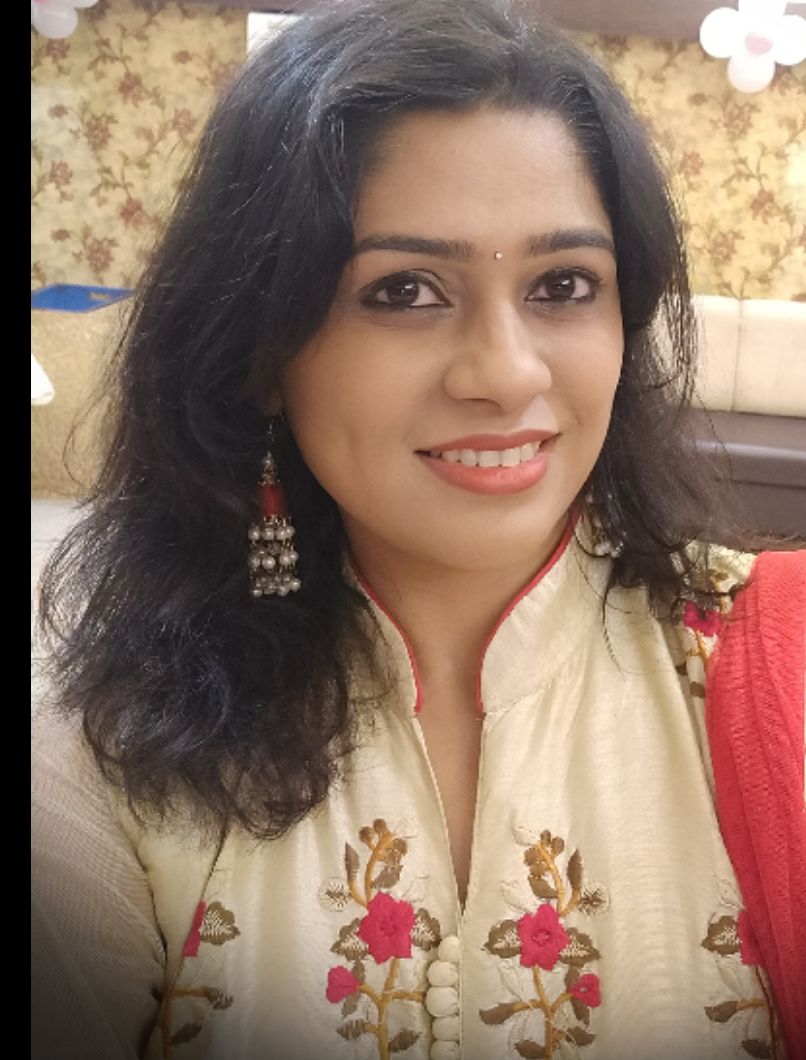 MBBS, MD - Obstetrtics & Gynaecology, Diploma In Reproductive Medicine
Endometriosis is a common gynecological disorder where the tissue lining of the uterus grows outside the uterine cavity. Endometriosis is caused most commonly by menstrual blood flowing back in the Fallopian tubes, instead of leaving the body. This endometrial tissue may then leak into the abdomen through a surgical scar or cut in the uterine lining, leading to endometriosis.
Here are five things you should know about this condition:
It is hard to diagnose
The first roadblock to diagnosing endometriosis is that though it is a very common condition, there is a lack of knowledge about it. The classic symptoms include heavy periods, painful bowel movements and urination, depression, fatigue and pain all over the body. The only way to correctly diagnose endometriosis is through a laparoscopy or keyhole surgery.
Endometriosis is not equal to infertility
One of the myths surrounding endometriosis is that it causes infertility, however, this is not true. When treated properly, endometriosis does not affect your fertility, and it is still safe for you to have children. At the same time,you should also know that being pregnant does not cure the condition.
It can reduce your sex drive
One of the symptoms of endometriosis is chronic pain all over the body. This, coupled with fatigue and depression can reduce your sex drive drastically. Additionally, the act of intercourse itself also becomes painful for women suffering from endometriosis. This pain can be managed witEndometriosis is a common gynecological disorder where the tissue lining of the uterus grows outside the uterine cavity. Endometriosis is caused most commonly by menstrual blood flowing back in the Fallopian tubes, instead of leavh the use of pain relievers, or by experimenting with positions, which is most comfortable for you.
Some women have a higher risk of endometriosis
The exact cause that triggers the endometriosis is still unknown. However, certain factors are said to raise the risk of endometriosis, such as:
1, Genetics: Endometriosis may be passed genetically from generation to generation.
2. Pelvic infections: Scarring of the uterine walls via infections or surgeries can give the menstrual blood that falls back to the Fallopian tubes a way out of the uterine cavity, and hence, lead to endometriosis.
3. Short Menstrual cycles: Women with menstrual cycles that are shorter than 27 days, or those who have periods that last longer than 7 days are more susceptible to endometriosis than others. However, myths that suggest delaying pregnancy as one of the causes of endometriosis are false.
There is no known cure
The treatment for endometriosis addresses its various symptoms as there is no known cure for the disease itself. Even a hysterectomy will not cure this disease unless it includes the removal of your ovaries as well. Over the counter pain medication may help deal with the muscle aches, while hormonal treatments that slow down the production of estrogen can help with the painful menses. Light exercises such as walking and swimming can also help deal with the discomfort of endometriosis.

MBBS Bachelor of Medicine and Bachelor of Surgery, P. G. Diploma in Dermatology Venerology
Aging of the skin is a natural process that affects all individuals with increasing age. It manifests itself in the form of skin wrinkling, sagging, discoloration and other visible effects. Such changes become more apparent as soon as one reaches late thirties or early forties but early onsets are now very common too, which can be caused by a number of factors.
Damage due to sun exposure is the primary cause of skin aging. It especially affects those who have lighter or fairer skin as the low melanin content in their skin makes it more prone to damage and aging.
Although skin aging cannot be entirely stopped or reversed, the process can be slowed down to prevent its early onset.

There are many ways of doing so through some simple lifestyle modifications such as the following:
1. Avoid sun exposure
This is the most basic way of reducing the rate of skin aging and slowing down the process. While going out in the day cannot always be avoided, it is important to keep the skin covered with clothing, hats and sunglasses.

2. Always wear sunscreen
This provides protection from the harmful rays of the sun (known as UVA and UVB). Making a habit of constantly applying sunscreen on all exposed parts of skin plays an important role in preventing skin aging. It is also necessary to use the right products, which should have an SPF rating or 30 or more.

3. Eat healthy
Having a nutritious balanced diet can make a tremendous positive impact on your skin. Consumption of food items that are rich in vitamins, minerals and other nutrients is essential. It is also important to drink lots of water and fluids to stay hydrated. Junk food and sugary drinks should be avoided as it negatively affects skin health.

4. Exercise regularly
Keeping fit through regular workouts and exercise improves the circulation of blood in the body and consequently, the supply of blood and oxygen to the skin. This keeps the skin healthy and young and prevents the early onset of wrinkling and aging.
There are several other ways of preventing skin aging such as not smoking, avoiding using too many products and cosmetics, getting enough sleep, and always keeping skin cleansed and moisturized. Following these simple ways can effectively make your skin look and feel younger and slow down the aging process.
1
person found this helpful
View All Feed
Near By Clinics