About
By combining excellent care with a state-of-the-art facility we strive to provide you with quality health care. We thank you for your interest in our services and the trust you have place...
...more
By combining excellent care with a state-of-the-art facility we strive to provide you with quality health care. We thank you for your interest in our services and the trust you have placed in us.
More about Dr Siddharth Yadav
Dr Siddharth Yadav is known for housing experienced Occupational Therapists. Dr. Siddharth Yadav, a well-reputed Occupational Therapist, practices in Hoshangabad. Visit this medical health centre for Occupational Therapists recommended by 53 patients.
Timings
Location
Hoshangabad,
Madhya Pradesh
-
461001
Doctor in Dr Siddharth Yadav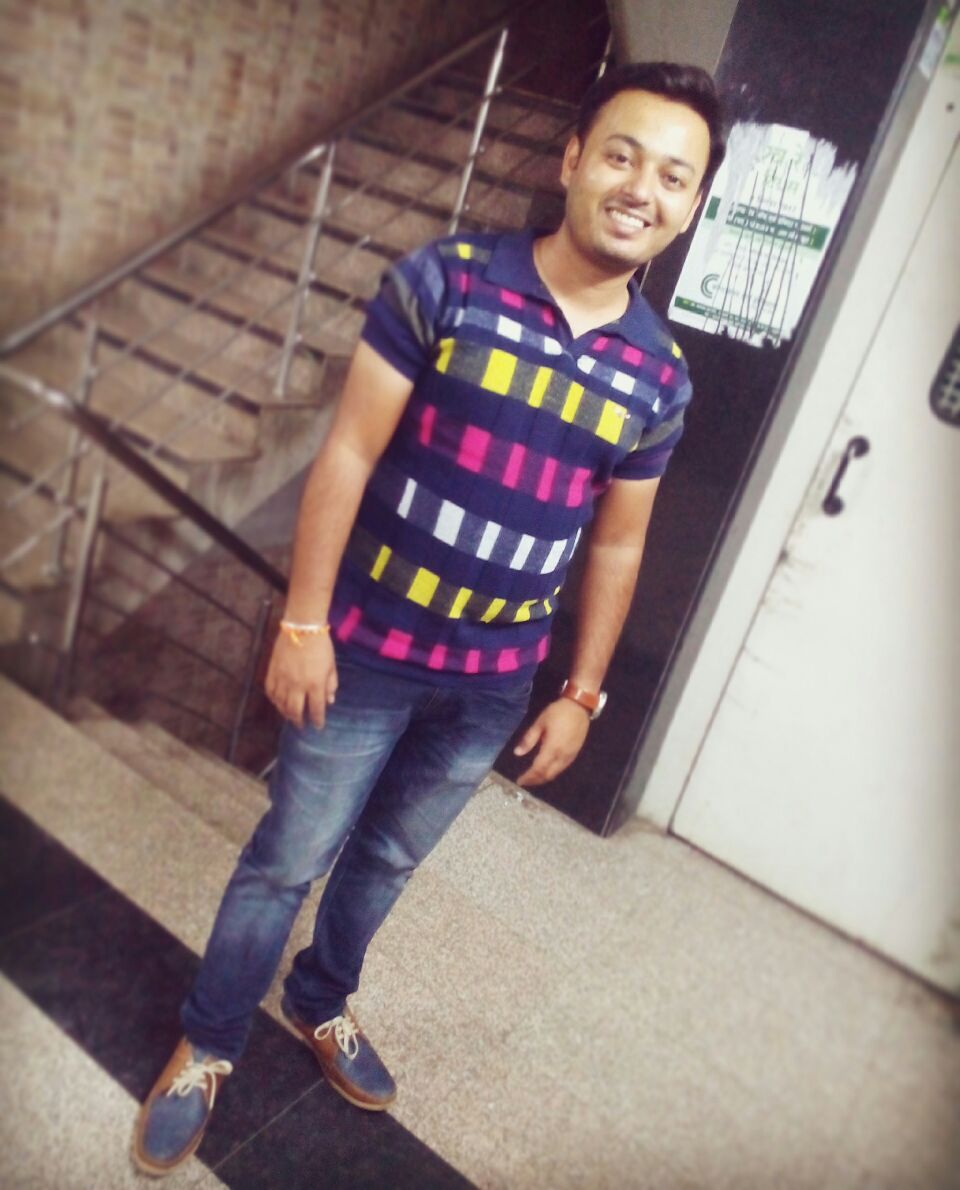 Bachelor of Occupational Therapy (BOT)
Occupational Therapist
Services
Submit Feedback
Submit a review for Dr Siddharth Yadav
Your feedback matters!
Write a Review
Feed
Nothing posted by this doctor yet. Here are some posts by similar doctors.
Shared 2 days ago • Featured Tip

B.H.M.S., Homoeoapthy, C.S.D Skin Disease ( Dermatology), Child Health (Pediatric) CCH
Arthritis is an inflammatory joint disorder of autoimmune starting point. In arthritis, the joints get to be painful, inflamed, swollen and warm with checked stiffness. Arthritis can be of different types like osteo arthritis, gout, sero negative arthritis, joints pain, back pain, cervical pain, sciatica, spondylosis,tennis elbow, etc. Over the long haul, other huge joints may likewise get influenced.
Homeopathy is a standout amongst the most prevalent all encompassing system of medicine. The determination of remedy is based upon the theory of individualization and symptoms comparability by utilizing comprehensive approach. To the extent therapeutic medication is concerned, a few very much demonstrated medicines are accessible for homeopathic treatment of arthritis that can be chosen on the premise of cause, sensation, location, modalities and augmentation of the protests. For individualized remedy determination and treatment, the patient ought to counsel a qualified homeopathic doctor face to face.
Causes of arthritis
Injury: It can harm to ligament, bone, and cartilage that eventually prompts to extreme pain.
Obesity and propelled age: Both are extremely regular cause of arthritis.
Infection: Any sort of infection to the joint may come about arthritis.
Sprain: Due to sudden unnatural developments causes pain and additionally limitation of development of the joint.
Overuse: Overuse of knee joint can cause bursitis which eventually prompts to extraordinary pain.
Dislocation: Also causes serious arthritis.
Different causes: Include Sickle cell disease, Sarcoidosis, Kawasaki disease, Lupus, bone tumors, Crohn's disease, bleeding disorders and so forth.
Will Homeopathy treat joint inflammation?
Homeopathic method of treatment is extremely powerful in treating rheumatoid arthritis. Homeopathic medicines treat rheumatoid arthritis by directing the overactive immune system. They decrease joint inflammation and symptoms including swelling, pain and stiffness of joints. Homeopathy offers an extensive variety of medicines for rheumatoid arthritis. However, there is nobody cure for all ills connected with this condition. The most fitting Homeopathic medicine for rheumatoid arthritis is chosen in light of an inside and out analysis of individual symptoms. Exceedingly successful Homeopathic medicines for rheumatoid arthritis are ActaeaSpicata, RhusTox, Causticum, Bryonia, Kalmia, Caulophyllum, Ledum pal, Guaiacum, Benzoic acid, Calcaria Carb.
The homeopathic treatment for arthritis has the capability of forever reestablishing the health of your joints. It merits finding a decent homeopath that will regard you as the individual you seem to be, instead of essentially "obtaining" a remedy from another person's experience.
Homeopathic medicines can cure all types of conditions from its root cause.
1
person found this helpful
Shared 2 days ago • Featured Tip
Overview - INGUINAL HERNIA
An inguinal hernia occurs when tissue, such as part of the intestine, protrudes through a weak spot in the abdominal muscles. The resulting bulge can be painful, especially when you cough, bend over or lift a heavy object.An inguinal hernia isn't necessarily dangerous, however, it can lead to life-threatening complications. Inguinal hernia repair is a common surgical procedure.
Symptoms
A bulge in the area on either side of your pubic bone, which becomes more obvious when you're upright, especially if you cough or strain .
A burning or aching sensation at the bulge
A heavy or dragging sensation in your groin
Occasionally, pain and swelling around the testicles when the protruding intestine descends into the scrotum
You should be able to gently push the hernia back into your abdomen when you're lying down.
Incarcerated hernia
If you aren't able to push the hernia in, the contents of the hernia can be trapped (incarcerated) in the abdominal wall. An incarcerated hernia can become strangulated, which cuts off the blood flow to the tissue that's trapped. A strangulated hernia can be life-threatening if it isn't treated.
Signs and symptoms of a strangulated hernia
Sudden pain that quickly intensifies
A hernia bulge that turns red, purple or dark
Inability to move your bowels or pass gas
Signs and symptoms in children
Inguinal hernias in newborns and children result from a weakness in the abdominal wall that's present at birth. Sometimes the hernia will be visible only when an infant is crying, coughing or straining.
In an older child, a hernia is likely to be more apparent when the child coughs, strains during a bowel movement or stands for a long period.
Seek immediate medical care if a hernia bulge turns red, purple or dark.
Causes
Some inguinal hernias have no apparent cause.
Increased pressure within the abdomen
A pre-existing weak spot in the abdominal wall
Straining during bowel movements or urination
Strenuous activity
Inguinal hernias develop later in life when muscles weaken or deteriorate due to aging, strenuous physical activity or coughing that accompanies smoking.
Risk factors
Male. Men are eight times more likely to develop an inguinal hernia than are women.
Old age
Family history.
Chronic cough, such as from smoking.
Chronic constipation.
Pregnancy.
Complications
1. Pressure on surrounding tissues
Most inguinal hernias enlarge over time if not repaired surgically. In men, large hernias can extend into the scrotum, causing pain and swelling.
2. Incarcerated hernia
If the contents of the hernia become trapped in the weak point in the abdominal wall, it can obstruct the bowel, leading to severe pain, nausea, vomiting, and the inability to have a bowel movement or pass gas.
3. Strangulation
An incarcerated hernia can cut off blood flow to part of your intestine. Strangulation can lead to the death of the affected bowel tissue. A strangulated hernia is life-threatening and requires immediate surgery.
Diagnosis
A physical exam is usually all that's needed to diagnose an inguinal hernia. Your doctor will check for a bulge in the groin area.
.If the diagnosis isn't readily apparent, your doctor might order an imaging test, such as an abdominal ultrasound, CT scan or MRI.
Treatment
If your hernia is small and isn't bothering you, your doctor might recommend watchful waiting.
Enlarging or painful hernias usually require surgery to relieve discomfort and prevent serious complications.
There are two general types of hernia operations — open hernia repair and laparoscopic repair. Open hernia repair - In this procedure, which might be done with spinal anesthesia or general anesthesia, the surgeon makes an incision in your groin and pushes the protruding tissue back into your abdomen. The surgeon then sews the weakened area, often reinforcing it with a synthetic mesh (hernioplasty). The opening is then closed with stitches, staples or surgical glue.After the surgery, you'll be encouraged to move about as soon as possible, but it might be several weeks before you're able to resume normal activities.
COMPARISON OF OPEN AND LAPAROSCOPIC SURGERY
In this minimally invasive procedure, which requires general anesthesia, the surgeon operates through several small incisions in your abdomen. Gas is used to inflate your abdomen to make the internal organs easier to see.A tiny camera (laparoscope) is inserted into one incision. Guided by the camera, the surgeon inserts tiny instruments through other incisions to repair the hernia using synthetic mesh.People who have laparoscopic repair might have less discomfort and scarring after surgery and a quicker return to normal activities.
It also might be a good choice for people with hernias on both sides of the body (bilateral).
1
person found this helpful
View All Feed
Near By Clinics

View Clinic

Rasuliya, Hoshangabad,
Hoshangabad
View Clinic