About
By combining excellent care with a state-of-the-art facility we strive to provide you with quality health care. We thank you for your interest in our services and the trust you have place...
...more
By combining excellent care with a state-of-the-art facility we strive to provide you with quality health care. We thank you for your interest in our services and the trust you have placed in us.
More about Niramaya Nursing Home Infertility Centre
Niramaya Nursing Home Infertility Centre is known for housing experienced Pediatricians. Dr. Suhas Dhonde, a well-reputed Pediatrician, practices in Gwalior. Visit this medical health centre for Pediatricians recommended by 61 patients.
Timings
Location
Gadhvi Ki Goth, Landmark: Opposite J A Sindh School, Gwalior
Lashkar
Gwalior,
Madhya Pradesh

Get Directions
Doctors in Niramaya Nursing Home Infertility Centre
Services
Submit Feedback
Submit a review for Niramaya Nursing Home Infertility Centre
Your feedback matters!
Write a Review
Feed
Nothing posted by this doctor yet. Here are some posts by similar doctors.
The ovaries are the egg producing organs, an essential part of the female reproductive system, they are responsible for the production of estrogen and release an egg every month. If the egg is fertilized with a sperm it can result in a pregnancy.
Ovarian cysts are quite common among women. Ovarian cysts are known to be small sacs filled with fluid that are situated in the ovaries.
Causes of ovarian cysts: Among ovarian cysts, the most common one is called the 'functional cyst'. This type of cyst is generally formed during the process of ovulation, wherein either the eggs do not successfully release from the sac or the sac (follicle) fails to disintegrate properly after the release of the egg.
Certain factors that can cause ovarian cysts are:
Age that is ovarian cysts are more likely to occur in women who have reached menopause
Being overweight or obese
Consumption of fertility drugs
Hormone replacement therapy
Family history of ovarian cysts and cancer
Early menstruation, that is, the onset of the period before the age of 11
Hypothyroidism
Symptoms related to ovarian cysts: Generally, ovarian cysts show no specific symptoms and are generally located during a physical examination or an ultrasound. But, in case you suffer from large cysts or those that have ruptured, you may experience certain signs like:
Pain while having sex. Great discomfort may be felt, particularly when deep penetration is attempted.
Pain in the lower abdominal and pelvic region. This pain may be intermittent or persistent. It can also vary from being mild to quite sharp.
Irregularity in the menstrual cycle.
An uncomfortable pressure in the lower abdominal and pelvic area.
Acute pain in the pelvic area and the lower back all throughout the menstrual period.
Pain in the pelvic area after a session of vigorous exercise or strenuous physical activity.
A feeling of discomfort or pain while urinating or during bowel movements.
Pain in the vaginal area, or light bleeding.
Problems with healthy bowel movements.
Infection is generally understood as the invasion into the body tissues of an organism by certain foreign bodies such as bacteria, parasite, and virus. They are transmissible diseases and can be transmitted from one person to the other via sneezing, coughing or physical contact. They can be mild, moderate or severe.
* They can be acute, that is, can last for a short time, or chronic that lasts for a long time, or a latent infection that may not cause any symptoms at first but reactivates and resurfaces over a period of time.
* Although each infection has its own distinct symptom. Generally, these symptoms include fever, swelling, redness, inflammation, burning, cough, diarrhea, fatigue, muscular pain, nausea, vomiting, rapid pulse or rapid breathing.
* If the patient has a severe headache, difficulty in breathing, painful swelling, and unexplained prolonged fever or a cough, he or she should immediately consult a doctor.
Conventional drugs that are given to treat infections like antibiotics, antiviral, antihistamines and steroids have many side effects on the human body . They, on one hand hampers the digestive power of the system, and on the other hand lower the immunity power of the body. In the long run, these medicines can have adverse effects on the body. Though conventional drugs suppress the disease for some time, the disease tends to resurface in future.
However, Homeopathy has been found to be a great success in treating both acute and chronic infections. The best part is that, there is no side effect.
Homeopathy also boosts our immune system so that the body naturally develops the strength to fight against infections in future, when foreign bodies invade. Homeopathic medicines have also proved to be effective as preventive measures against infections.
Some of the Homeopathic medicines for the treatment of most common infections are discussed below:
1. Throat infections - Belladonna, Lachesis, Lycopodium, Phytolacca, and Mercurius are most commonly administered to cure throat infections.
2. Skin infection - Common homeopathic remedies are Sulphur, Calendula, Hypericum, Silica, and Hepar sulfuris.
3. Bladder infection - Berberis, Chimaphila, Hydrastis, Apis, Cantharis, and sarsaparilla are commonly prescribed.
4. Stomach infection - Arsenic album, Nux vomica, Carbo veg, Lycopodium, and Pulsatilla are commonly recommended.
5. Sinus infection - Kali bichromicum, Pulsatilla, Mercurius, Natrum muriaticum, and Allium cepa work well in cases of sinus infections.
Most of the Homeopathy medicines are prescribed on the basis of symptoms observed. So, Homeopathic medicines are prescribed even before the definitive diagnosis is made. Thus, the time saved prevents the infection from spreading, and the patient is automatically cured rapidly.
Infection caused in the kidneys, bladder, urethra or the ureters is known as urinary tract infection. According to doctors, women are generally more at risk of suffering from this condition than men.
Some of the causes which contribute to the development of this infection are-
1. Invasion of bacteria
Like any other infection, one of the causes of urinary tract infection is the invasion of the bacteria Escherichia coli in the bladder. This type of bacteria is most commonly found in the gastrointestinal tract and is most often held responsible for urinary tract infection.
2. Spreading of the bacteria from anus to urethra
The spread of the gastrointestinal bacteria from the anus to the urethra leads to the infection of the urethra thereby causing urinary tract infection.
Some of the symptoms of urinary tract infection are-
1. A nagging urge to urinate
One of the most predominant symptoms of urinary tract infection is a persistent, nagging urge to urinate. You would know your urinary tract is infected when you feel the urgency to urinate extremely frequently.
2. There is a burning sensation when you urinate
The symptoms of urinary infection are extremely visible and are felt intensely by the one suffering from it. If you feel a burning sensation while urinating, chances are extremely high that you are suffering from urinary tract infection.
3. Red colored urine
Sometimes your urine may contain perceptible amount of blood in them. In most cases, presence of blood in urine is a definite sign of urinary tract infection.
4. Foul smelled urine
An internal infection in the urinary tract manifests itself in different ways. One of the chief symptoms of this infection is discharging foul smelling urine.
5. Pain in the pelvic area
Women who suffer from urinary tract infection experience excruciating pain near the pelvic area, sometimes extending to the pubic bone.
The disruption of the normal female cycles of menstruation and ovulation after the age of 45 and the loss of her ability to conceive naturally is known as menopause. The associated symptoms of menopause are heat flushes, insomnia, weight gain, depression, nausea and fatigue. While hormone replacement therapy is the most common procedure to provide relief from menopausal symptoms, natural homeopathic remedies can also be used for the same. These remedies are completely safe as opposed to hormone replacement therapy which has a number of side effects.
The following homeopathic medicines and remedies can be used to treat menopause:
1. A balanced diet which provides you with optimal nutrition can be helpful in treating menopausal symptoms. When you get enough vitamins and minerals, the physical discomfort caused by the symptoms can be reduced greatly.
2. Phosphorus can help with migraines, extreme sweating, numb hands, fast pulse, memory problems and dry and itchy skin. Foods high in phosphorus content are meat, fish, cheese, nuts and seeds of pumpkins, sunflowers etc.
3. Excessive deposition of fat can interfere with the hormonal cycles and cause imbalances in the level of estrogen and progesterone. So, regular yoga and exercise can be helpful.
4. Amylenum nitrosum can provide relief from profuse sweating, shortness of breath and palpitations.
5. Phytoestrogen or dietary estrogen is a compound found in foods such as soybeans, oats, barley, carrots, fenugreek, rice etc. Phytoestrogen can provide natural relief from menopausal symptoms.
6. Aurum metallicum is used to get the tissues and organs to function normally again and control feelings of anxiety and claustrophobia.
7. Aconitum napellus (wolf's bane) is a flowering plant and its extracts can reduce panic attacks, heat flushes, over excitability and depressive symptoms.
8. Argentum nitricum is a nitrate compound of silver which is used to control excessive bleeding in the pre-menstrual stages.
9. Belladonna (deadly nightshade) is beneficial for a large number of symptoms such as headaches, fatigue, insomnia, frequent urination, osteoporosis, abnormal weight gain and other nervous disorders.
10. Bryonia alba, a flowering plant, is used as a remedy for vaginal infections, rashes and vaginal dryness that are common during menopause.
11. Natrum muriaticum, in small amounts, helps to reduce stress. Stress can cause problems in thyroid function, cognitive functioning, digestive system functioning and it can elevate blood pressure levels rapidly.
12. Nux vomica (strychnine) is a common homeopathic medicine for nausea, vomiting and indigestion. These problems are seen frequently in menopausal women, especially after meals at night.
Pruritus Ani or in other words, Anal itching is quite a common condition. The itch, which can be in or around one's anus, is often intense and may even be accompanied by a strong urge to scratch. One can find anal itching to be very embarrassing and uncomfortable. Pruritus Ani has a number of possible causes like skin problems, haemorrhoids and also by washing too much or not washing the area enough. Now, before looking at the tips in terms of Ayurveda, let us briefly discuss the symptoms and causes behind the problem.
Symptoms
Pruritus Ani or Anal Itching can be associated with redness, a burning sensation and soreness. The itching and irritation can be either temporary or more persistent, depending upon the cause. Possible symptoms, which when people come across should consult a doctor, include:
You come across bleeding from the anus or even leakage of stool.
The area around the anal seems to be infected.
People fail to recognize exactly what could cause a persistent itch.
Causes
There are times when the cause behind the occurrence of anal itching cannot be identified. Some of the possible causes of anal itching include:
Infections: Infections include those that are sexually transmitted, from pinworms and also yeast infections. All these can cause anal itching or Pruritus Ani.
Adverse Skin Conditions: There are times when anal itching can be the result of a specific skin condition such as contact dermatitis or psoriasis.
Other medical conditions: There are certain other medical conditions like sufferance from diabetes, thyroid, haemorrhoids, anal tumours, which can easily result in the problem of Pruritus Ani or Anal Itching.
Tips on Pruritus Ani – Ayurveda
Ayurveda, as we all know deals with treating health problems through natural means through the use of herbs, medicated oils, diet modifications. According to Ayurveda, everything we eat has an effect on our body, which it categorizes in a simple and easy manner using gunas.
Gunas are the qualities that describe the effect that a food or herb has on one's body.
Ones who suffer from Pruritus Ani, Ayurveda instructs them to select foods with the following qualities:
Take more of cool ingredients
Have those foods which clear or flushes out the wastes. Fruits and vegetables can be extremely effective towards achieving this.
Black coffee, dark chocolates and green salads can work wonders for people getting affected by this problem.
People can increase their intake of nuts and seeds.
Ayurveda even suggests taking beets and garlic can have a positive impact on one's body

M.Phil Clinical Psychology, M A Psychology (Clincial Psycholgy), BA Psychology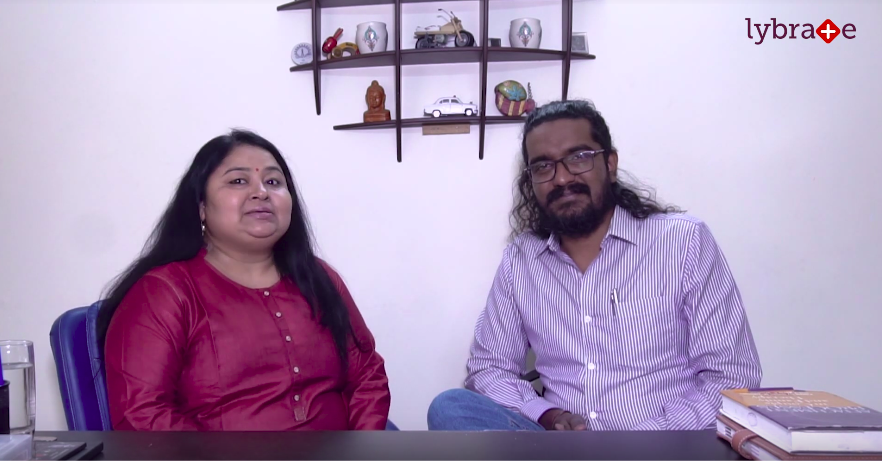 A healthy lifestyle is vital for experiencing sexual arousal, which requires your overall health and cardiovascular system to be in their best form. Simple lifestyle changes can easily lead to better sex life. Not only do these changes lead to better sex life, but also contribute towards the performance and stamina exhibited in bed.
751
people found this helpful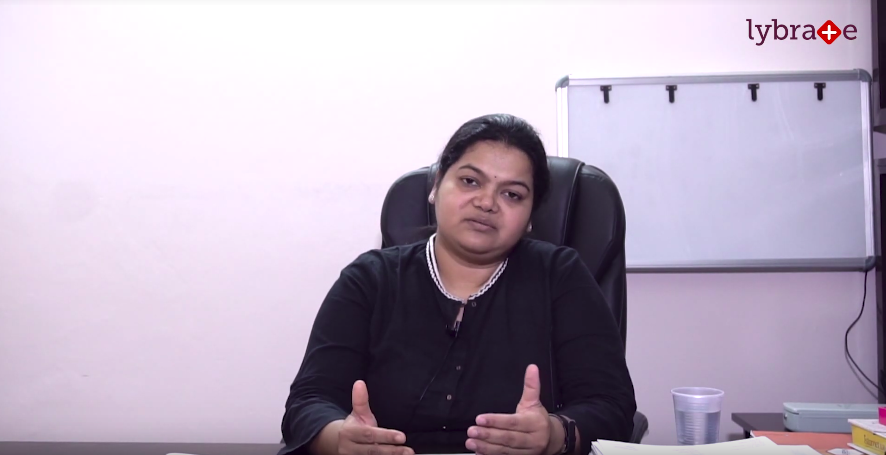 PCOD or polycystic Ovary Disorder is one of the most common disorders of hormones among women in the age of reproduction. It is yet not discovered why some women become susceptible to this disease and it is believed to be a genetic disorder. The word "polycystic" refers to multiple cysts and a woman suffering from PCOD has multiple cysts in her ovary. This is due to the imbalance of hormones, which don't allow the ovary to release eggs every month and these numerous unreleased eggs present in the ovary cause it to become polycystic.
616
people found this helpful

MBBS Bachelor of Medicine and Bachelor of Surgery, DNB - Dermatology & Venereology, FAM - FELLOWSHIP IN AESTHETIC MEDICINE, HAIR TRANSPLANT, DERMATOLOGY, COSMETOLOGY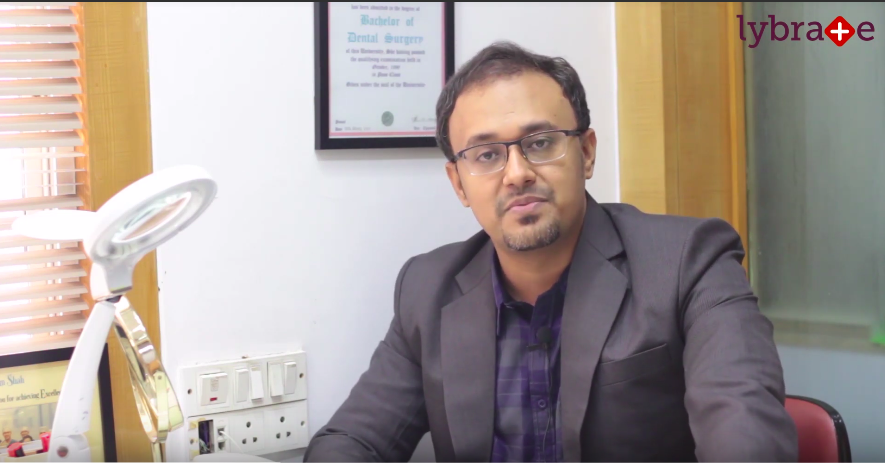 Hair Loss Male Pattern Balding or Androgenic Alopecia is a rising concern. Up to 40% of men lose 40% of their hair even before they reach 35 years of age. That s staggering! But, fortunately, we now have the technology to counter it.
743
people found this helpful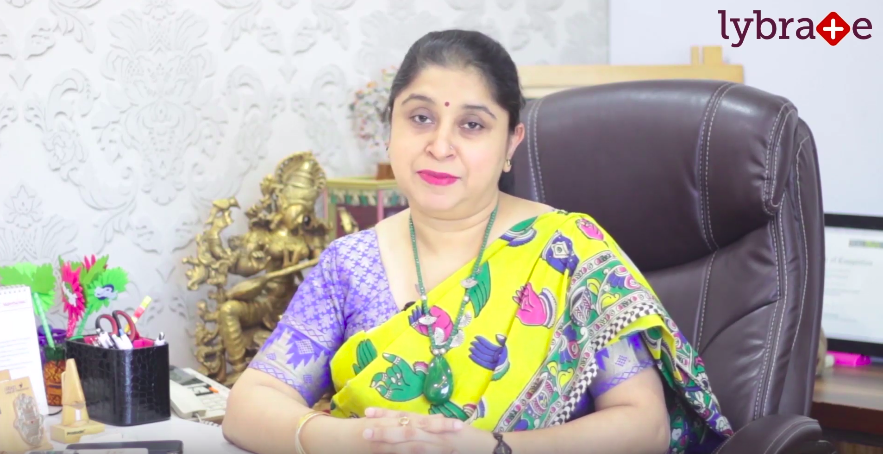 Premenstrual syndrome is a common condition that affects women who are menstruating. A multitude of psychological and physical symptoms might show up before the onset of a menstrual period. What causes PMS is unknown, but fluctuating hormonal levels (progesterone and oestrogen) seem to be linked to it.
View All Feed
Near By Clinics

4.5
(

88

ratings)
Lashkar, Gwalior,
Gwalior
View Clinic