About
Our goal is to provide a compassionate professional environment to make your experience comfortable. Our staff is friendly, knowledgable and very helpful in addressing your health and fin...
...more
Our goal is to provide a compassionate professional environment to make your experience comfortable. Our staff is friendly, knowledgable and very helpful in addressing your health and financial concerns.
More about Apollo Clinic
Apollo Clinic is known for housing experienced Internal Medicine Specialists. Dr. Pranab Kumar Chowdhury, a well-reputed Internal Medicine Specialist, practices in Guwahati. Visit this medical health centre for Internal Medicine Specialists recommended by 107 patients.
Timings
Location
GS Road, Opposite Bora Service Petrol Pump, Ulubari
Ulubari
Guwahati,
Assam
-
781005

Get Directions
Photos (5)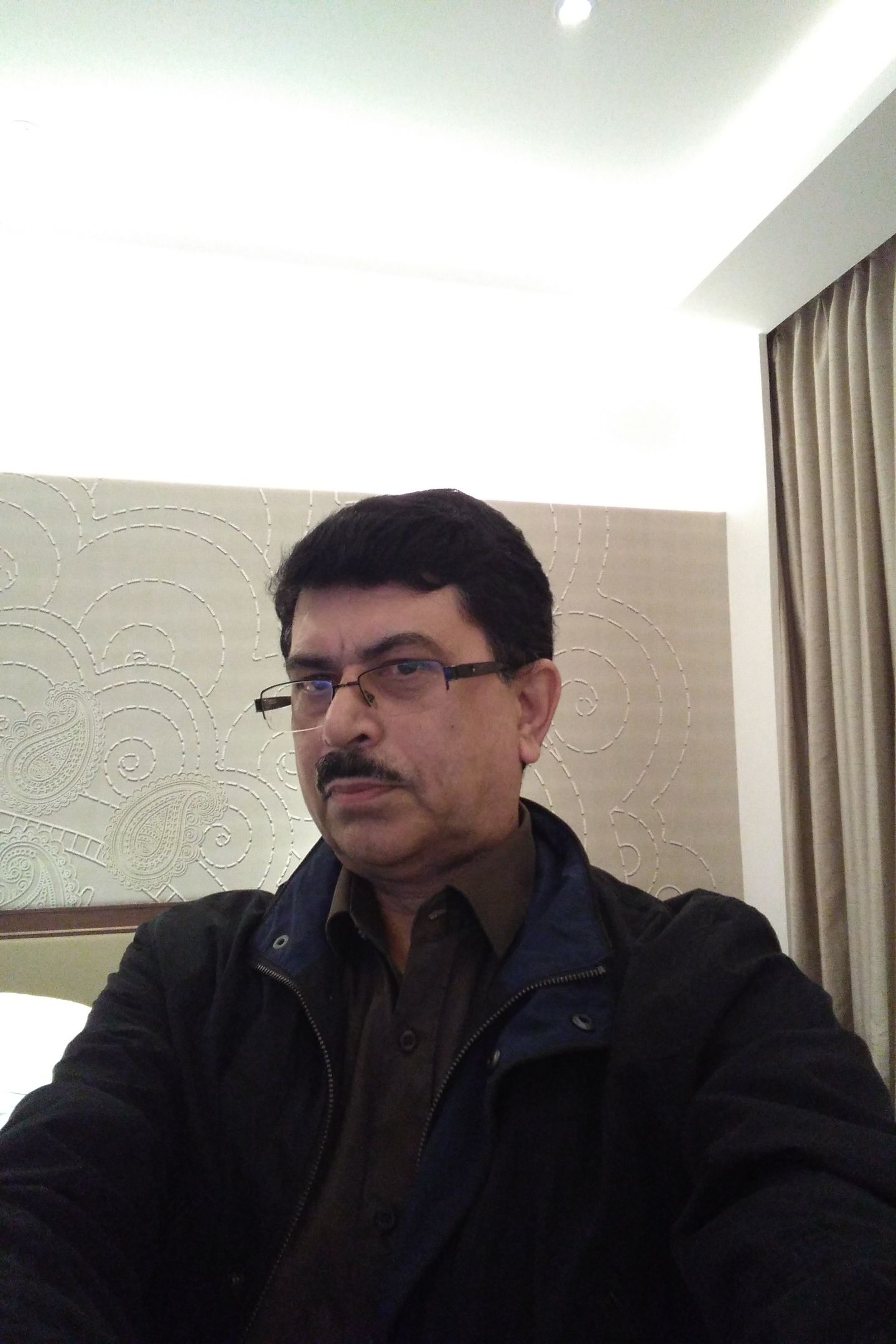 MBBS, MD, Fellow Rheumatology
Internal Medicine Specialist
Book appointment and get ₹125 LybrateCash (Lybrate Wallet) after your visit
Services
Submit Feedback
Submit a review for Apollo Clinic
Your feedback matters!
Write a Review
Patient Review Highlights
"Very helpful"
1 review
Feed
Pulmonary hypertension is a medical condition that arises when the blood pressure remains consistently high in the vessels of the lungs. This condition can develop from a completely unrelated medical condition and is more prevalent among women.
Pulmonary Hypertension can be a hard disease to diagnose. While it has no permanent cure, the medication depends on how far the disease has advanced. From group 1 PAH to group 5 PAH, pulmonary hypertension has 5 stages of advancement.
Here is a list of 10 ways by which this disease can be kept under control along with the prescribed medication:
Quit smoking: Smoking aggravates pulmonary hypertension. It has adverse effects on both the heart and the lung. It is therefore of utmost importance to quit smoking. If you fail to control your urge of smoking, contact your doctor who can suggest a quitting plan.
Avoid high altitude: Patients suffering from pulmonary hypertension should avoid flying and living at high altitude. An altitude of 8000 feet and above can worsen the symptoms. It is therefore suggested that you do not take flights for travelling or come down below the altitude of 2428 meters if you are living in hilly areas.
A healthy diet: A healthy diet consisting of fresh fruit and vegetables, lean meat and whole grains should be consumed on a daily basis. A nutritious diet goes a long way in keeping pulmonary hypertension in check.
Adequate rest: A minimum of 8 hours of sleep is recommended for patients suffering from pulmonary hypertension. A good night's sleep and frequent naps keeps fatigue at bay.
Pregnancy and birth control pills: Avoiding pregnancy is a must for patients suffering from this disease. Pregnancy can be life threatening for the both the baby and the mother. Birth control pills should be avoided as well. It greatly increases the chance of blood clots.
Maintain a steady blood pressure: Any activities that lower the blood pressure should be avoided by all means. Spending too much time in a bathtub or prolonged stress increases the chances fainting.
Become more active: Patients of pulmonary hypertension often run out of breath with little to no activity. While activities such as weight lifting should be strictly avoided, some exercise or daily jogging can fetch good result in keeping a patient healthy.
Get vaccine on time: Doctors often suggest vaccines if the patient suffers from pneumonia or influenza. It should be ensured that such vaccines are taken on time. For patients suffering from pulmonary hypertension, prolonged exposure to diseases such as pneumonia can wreak havoc.
Regular checkup: Regular follow up with the doctor is of prime importance. Any possible side effects or deterioration can be arrested with constant supervision.
On time medication: Patients of pulmonary hypertension should ensure that all the medicines suggested by the doctor are taken at regular intervals as per prescribed dosage.
1
person found this helpful
One of the most debilitating conditions that anyone can experience is migraine. They can severely limit you by affecting your personal and professional life as you are in constant pain. Migraine can manifest in a type of headache with intense pain, an acute sensitivity to light, vomiting and nausea. Often described as a severe throbbing pain in the head, it may stop you from completing regular daily tasks and may delay or postpone your work.
The exact cause for these debilitating migraine pain hasn't been pointed out yet, but certain triggers such as stress, hormonal changes in the menstrual cycle, sun exposure, bright or flashing lights, among many others have been identified. The first line of defense for you would be to understand and identify what your triggers are. Once that is done, you can try and avoid them. If these still trigger a migraine or are about to trigger one, you can immediately take medications or steps to control it or at least lessen the pain to go through your day. Some of the options you can employ to this effect are mentioned below.
Medications to prevent a migraine attack: The medications mentioned here are specialized treatments and can only be taken after a consultation with a doctor. If you are deemed as a candidate for preventative medication for migraines, then either one or a combination of drugs from the following may be prescribed to you.

Valproate and Topiramate are anti-seizure medications which can be used to prevent migraines.
Propranolol, a type of beta blocker and used for cardio vascular problems, has proven to be very effective in preventing migraines.
Onabotulinumtoxin A or a type of Botox, has shown a lot of promise in preventing migraines and is being slowly rolled out as a proper drug as a treatment option.
Certain antidepressants have also shown to be quite effective in reducing the symptoms of migraines as well.

Medications to relieve pain: Some of the go to medications that help relieve your pain from migraine are mentioned below. Although some of them are OTC (over the counter) drugs, it is best advised that you consult with your doctor for medications which suit you better. The side effects of these medications can be bad and thus, it is not advised to continue them in the long run and to find other means to control pain from migraines. Some of the medications to relieve pain temporarily are:

Triptan is a drug used to treat severe migraines
Caffeine along with Ergotamine can also help dull the pain and deal with it.
Codeine, which contains opioids are also used to treat this problem.
Metoclopramide and chlorpromazine are two examples of anti-nausea medications as vomiting along with nausea may frequently accompany your migraine.
Always remember that these medications can have strong side effects if not taken properly, therefore do not just pop a pill, consult your physician first and know which one should you take and how frequently.
4454
people found this helpful
The human body is able to move fluidly because there are various joints, muscles, tendons and cartilages that work together to make this happen. Movements of the hands, legs, back, hips, knees and wrists are controlled this way. For various reasons, however, these tissues grow stiff, thereby, reducing free movement. Any movement causes pain and stiffness and swelling of the joints, which forces the patient to reduce physical activity. This reduced activity further leads to the joints becoming stiff, thus putting the patient in a difficult position.
What causes it?
The ends of the bone are covered by softer tissue called cartilage, which is responsible for allowing the free movement. In patients with osteoarthritis, this cartilage is lost and the bones rub against each other, producing pain and a crackling sound with the movement. Some of the most common causes include the following:
Age is the most common cause for osteoarthritis, with lifestyle habits playing a major role in this condition. Most joints would be affected here.
Obesity is another major cause for osteoarthritis, as the additional weight of the person puts extra pressure on the knees and the legs, leading to the wearing of the joints. The back and lower extremities are more affected than the hands in this case.
Joint injuries are another common cause for osteoarthritis, which is more localised to the area of injury.
What are the signs and symptoms?
As noted already, painful movement is the most common symptom of osteoarthritis. There could also be swelling and redness around the affected joint(s).
Diagnosis: The doctor will usually be able to identify osteoarthritis after an examination, but in some cases, an X-ray or MRI may be required to confirm the diagnosis.
The treatment for osteoarthritis is multipronged.
For immediate relief of the pain, non-steroidal and anti-inflammatory drugs are used. In cases of localised symptoms, even topical creams or gels may be used.
Weight loss is extremely essential, if there is obesity that is causing the osteoarthritis.
Vitamins and supplements in good amounts can improve bone health and help in preventing and reversing the damage in some patients.
Heat therapy has proven to be quite useful in many cases to provide temporary relief
As much as the movement of the joints is painful for the patient, it is only with regular exercise that the joints can be made more flexible and mobile.
The affected joints need to be specially cared for by avoiding injury and reducing unnecessary movements.
Role of physiotherapy in the management of OA - Strengthening exercises, Taping, Manual therapy, Education/lifestyle changes, Modalities, Agility and perturbation training.
The definitive therapy of OA is joint replacement (total/partial knee/hip joint replacement).
In addition, support groups and counselling may also help significantly in patients who find their quality of life being reduced due to this condition. Remember, not all is lost with osteoarthritis. It is definitely possible to get your life back to its earlier days when you were able to move about freely.
Near By Clinics

4.4
(

43

ratings)
GS Road, Guwahati,
Guwahati
View Clinic

4.5
(

1378

ratings)
View Clinic
4.7
(

246

ratings)
GS Road, Guwahati,
Guwahati
View Clinic