Personal Statement
I believe in health care that is based on a personal commitment to meet patient needs with compassion and care.
...more
I believe in health care that is based on a personal commitment to meet patient needs with compassion and care.
More about Dr. Shailesh Sahay
Dr. Shailesh Sahay is an experienced Specialist physician. He is currently associated with Max Healthcare that he joined in July 2007. During his career of 25 years he has also worked across various hospitals and health clinics. Dr. Sahay earned his MBBS degree from Veer Surendra Sai Medical College, Burla in 1992. He went on to complete his Doctor of Medicine (MD) program in Medicine from KMC Mangalore in 1999. He has had a decorated career during which he has presented various papers at the State and national level. He has also won awards at National level Medicine Conferences.
His interests are: Clinical Internal medicine, Lifestyle Disorder-Hypertension and Diabetes and Preventive health. He also offers his services in Oxygen Therapy treatment, HIV Prophylaxis Exposure, Restylane Vital Procedure, Treatment of Shin Splints, Treatment of Shin Splints, Management of Smoking Cessation, Treatment of Tetracycline Stains, Weight Management Treatment, Management of Surrogacy and Allergy Treatment. His office hours at Max healthcare is 2 pm to 4 pm on Tuesday, Thursday and Saturday.
Info
Education
MBBS - Veer Surendra Sai Medical College - 1992
MD - KGMC, Lucknow - 1999
Languages spoken
English
Hindi
Location
Book Clinic Appointment with Dr. Shailesh Sahay

B - Block, Sushant Lok - I, Opp. Huda City Centre Metro Station

,

Gurgaon
Get Directions




Services
Submit Feedback
Submit a review for Dr. Shailesh Sahay
Your feedback matters!
Write a Review
Feed
Shared 1 year ago • Featured Tip
Tiredness isn't just a result of working too hard. Tiredness or fatigue can be described as a lack of energy, motivation and can be physical, mental or a combination of both. Tiredness is often a symptom of a much larger health issue such as Anemia, Diabetes, Thyroid disease or heart diseases. Some of the common causes of fatigue are:
Fatigue is often not diagnosed till very late. There are many reasons for this. Primary amongst these are:
Age: We assume that we are feeling tired only because we are growing older. However, the cause of fatigue may have nothing to do with age.
Gradual onset: We are often not aware of how tired we are until we reach a point where we are completely drained out. Fatigue has a very gradual onset and is rarely noticed in the early stages.
Misinterpretation: Complaints of feeling tired are often mistaken for lack of motivation and laziness.
The easiest way to prevent fatigue is to maintain a regular waking and sleeping schedule and to eat a healthy diet. Also, try and be physically more active.
5
people found this helpful
Shared 1 year ago • Featured Tip
We've probably heard about it, read it and even watched it a few times - devices like TV and laptop take a toll on our health. But are the studies backed with statistics applicable to us? What duration crosses the limit between acceptable and dangerous. Given that both these devices are entwined in our lives not only to entertain, but also make our lives easy, how much can you really avoid them? The reality is that you can't. So here is a quick look at what impacts you the most and how you can manage it best.

1. Increased eye irritability: We are quite used to multi-screen viewing these days. We work on our laptops or iPads while we watch TV at home. While this may seem like a skilled process in multi-brain functionality, but it is subjecting our eyes continuously to artificial light, making us blink less often. Often extending to over 12 hours a day, a mix or laptop and TV viewing can cause dry eyes, irritability, and reduced vision problems.
2. Increased obesity: Having access to everything from groceries to jewelry online makes it unnecessary to move out of the house on a Sunday. This is a boon and a bane in its own right. Easy access means spending lesser time standing in supermarket queues but more time in front of the TV. This can lead to lethargy and obesity. This risk is very real in children and we are battling with an entire generation on the brink of obesity and related problems. Did you know that childhood obesity risk increases by 60% when kids watch one hour of TV! Don't even try the math for a year's worth of television!

3. Increased affinity for junk food:
TV has more side effects than you think. It automatically makes us reach out for the most harmful foods that taste great but hardly have any nutritional value. From chips to pizzas to burgers to quick fix noodles some with extra cheese others with a copious quantity of salts slowly add harmful toxins to the body. The worst part is that we are so lost in our work or TV that we don't realize the quantity we are chewing down.
4. It affects your sleep cycle:
Having these handy late in the night also confuses our body with artificial light, throwing our sleep cycle off balance.
5. The one-off cases are real for some people:
We often hear horror stories about some 12 years old whose thighs burned up because of excessive laptop use. There are other stories about a man who came home after a workout and accidently touched his laptop's power
cord
to be electrocuted. There are other stories linking these gadgets to
cancer
risks. These stories may be played up by the media for viral effect but the fact remains that you never know when you can be that 'somebody'. If you wish to discuss any specific problem, you can consult a
general physician
.
5416
people found this helpful
Shared 1 year ago • Featured Tip
Insulin is the most common treatment prescribed for people affected with diabetes. Diabetes is condition where high amounts of glucose prevail in the blood for an extended period of time. However, there are some drugs that offer an alternative to insulin in treating diabetes, which are
type diabetes
1
person found this helpful
Shared 1 year ago • Featured Tip
Sleep is the best reliever of all stress and physical pain. Not only is it important to get sleep, but also to sleep soundly and without any disturbance. The quality matters. Here are a few tips to get better sleep:
It is important to maintain the same sleep schedule every single day. This helps to naturalize your body clock and get the best quality sleep.
Switch off all mobile phones, laptops and other electronic devices. Their artificial glow not only hampers your eyesight, but also prolongs the amount of time your body takes to relax and fall off to sleep.
If your back pain causes you to continually wake up in the middle of the night in discomfort, then sleep with a pillow or cushion between your legs so as to straighten out your back and relieve pent up stress.
The importance of your pillow can never be stressed upon enough. Your pillow should be not too fat, hard or soft. It should just about support the natural curve of your neck, so that it is perfectly aligned with the centre of your body. Correct sleeping postures are extremely important.
Make sure your room is nice and dark so as to stimulate the secretion of a hormone called melatonin that is regulated by light exposure. Darker the room, greater melatonin, making you more sleepy.
Those who exercise regularly and well are known to be fitful sleepers. Exercise well before bedtime. If required, do some light yoga or stretching exercises that promote sleep.
What you eat throughout the day makes a difference to the quality of your sleep. Stay away from too much caffeine, alcohol, or a heavy meal just before sleeping. They only make you stay awake for longer and may cause heartburn or stomach trouble. Don't drink too much water, or else you will be making more midnight trips to the bathroom than clocking those sleep hours.
Try to keep your head clear of all worries and stress when in bed. Regular meditation and deep breathing can help.
There is no end to all the things you can do to sleep well and comfortably. It is important to be self-disciplined to sleep well and hence be a healthy individual.
14
people found this helpful
Shared 1 year ago • Featured Tip
Sometimes, the joint that connects the big toe to the feet may develop an unnatural hump. This condition is known as bunions. Sometimes, it may so happen that the big toe move towards the other toes, pushing the base of the toe outward, leading to the development of bunions. There are ways, by which you treat bunions. Some of them are-
Medication: Visiting a doctor is the most prudent step to take in case you are suffering from bunions. The inflammation and the swelling that accompany bunions can be initially treated by medicines and pain relievers.
Heating pad: Heating pad generally treats and manages pain by applying heat on the affected areas. In the case of bunions, heating pad has emerged as an effective way to deal with bunions.
Ice pack: Working on a principle, which is the very reverse of heating pad, ice packs uses refrigerant gel or cold water to treat injuries.
Wearing the shoe of the right size: Bunions are generally the result of wearing ill-fitting shoes. Therefore, one of the easiest way to deal with it would probably be wearing the right size.
Bunion pads: At the initial stages, a bunion can be treated by wearing a bunion pad. This will help to realign the toe that had deviated as well as reduce the ensuing pain.
Foot exercises: Exercises have always proved to be an efficient way in dealing with various physical deformities, and a bunion is no different. Few foot exercises can work wonders in treating bunions.
Surgery: This is used in the case of extreme situations. When the condition persists, then the intervention of a surgery becomes important to realign the affected toe. In case you have a concern or query you can always consult an expert & get answers to your questions!
5248
people found this helpful
Shared 1 year ago • Featured Tip
As the world has moved and is moving towards a more sedentary lifestyle, where non sedentary jobs have become lesser, posture is something that tends to get affected a lot.
Let's look at how some of these bad body postures can affect your health in the long run:
Increases depression and stress: Many studies have revealed that walking or sitting in a slouched or generally bad position increases the susceptibility to depression and stress. Slouching or sitting in a bad position and thus developing a bad posture will constrict the body, resulting in the poor blood flow. This may cause you to be irritable and tired and over a long time it will contribute to depression and increased stress levels.
Bad breathing patterns: The lungs and the rib cage in your body need to be expanded fully to work at their best capacity. However, due to bad body postures, the rib cage and the lungs will be constricted and not be able to work at full capacity. This over time will build up to create long term problems with breathing as well as other resulting health problems.
Problems with digestion: As is the case with breathing problems, when the body posture is not correct it will also affect digestion. This is so, as bad posture also affects the intestines and if they are pressured or constricted in any way, will affect the entire digestion process. Slouching may also cause you to develop a paunch or belly over time due to a combination of bad postures and digestive problems.
Developing chronic pain in the back shoulders and neck: This is probably the most common and the most quickly noticeable problem, if you have a bad posture. Most of the population with sedentary lifestyle either currently has or has experienced this problem in their back, shoulders and neck. This is again due to constrictions of the muscles and misalignment of the various bones that support these parts. Long term misalignment could cause deformities that could spiral into problems, which are far worse.
Headaches caused by muscle tension within the body due to bad postures: This has afflicted most of the sedentary work force all over the work, at some point of time or the other. While sitting in a bad position for a prolonged period, the tension in the muscles will build up releasing chemicals that may contribute to headaches. If these become frequent they could contribute to other health problems such as high blood pressure in the long run. If you wish to discuss about any specific problem, you can consult a General Physician.
5102
people found this helpful
Shared 1 year ago • Featured Tip
The question, "are vitamins vital" is in fact a rhetorical question, one that answers for itself. Vitamins are organic compounds and important nutrients, which are required by human beings in appropriate quantities. They provide a host of benefits, affecting metabolism, digestion as well as immunity and are imperative for the existence and survival of human beings. Few reasons that establish their importance are:
Digestive system: The digestive system, like the rest of the body, requires important minerals and vitamins for proper functioning. Your body requires ample amount of vitamin B and vitamin C to improve and maintain digestive health. In fact, folate acid is required by the body to prevent you from an impending danger of colon cancer. At the same time, vitamin B is also responsible for breaking down the carbohydrates and converting them into energy.
Boosting the immunity system and eyesight: The proper functioning of your physical and mental health requires a sound immune system. The invasion of diseases can be deterred and treated on its own, if you have a proper functioning immune system. Vitamin A, found in carrots, pepper and sweet potato is very crucial for boosting the immune system, at the same time it helps repairing the cornea and improving the eyesight.
Improving the nervous system: Vitamin B12 found in beef liver and octopus is very important in strengthening and improving the nervous system. If there is a deficiency of this vitamin in your body, chances are you will suffer from depression, anemia and even a potential threat to your central nervous system.
Helps the heart and removes toxicity from the body: Among other advantages, vitamins are also responsible for maintaining the heart and preventing an accumulation of toxic substances in your body. Vitamin C, found primarily in fruits like oranges and lemons performs this function.
Helps in losing weight: Certain food products like fish, chickpeas and chicken are rich in vitamin B6, which in turn help in boosting the metabolic rate and consequently in losing weight. If you wish to discuss about any specific problem, you can consult a General Physician.
5456
people found this helpful
Shared 1 year ago • Featured Tip
All of us have our 'good and bad hours' each day. While there are the night owls, who are more productive and ideating in the late night hours, there are others who like to be the early bird that literally catches the worm. For both these categories, there are again hours where the energy wanes. Did you know there are some simple techniques that can help to maintain consistent levels of energy throughout the day?
As much as possible, try and maintain a regular routine in terms of waking up, eating at the same hours as closely as possible, and retiring for the day. The biological clock or circadian rhythm needs to be maintained as much as possible if high productivity is desired.
Here are some things that can be completely and easily controlled to keep your energy levels steady through the day.
Vitamin & mineral deficiency: It is important that we include loads of fresh fruits and vegetables in our diet, in order to nourish our body with required vitamin and minerals. This is important that a deficiency of vitamins like B12, D can often lead to fatigue or low energy levels.
Hypothyroidism: Fatigue is one of the most common signs hypothyroidism and as per clinal records it has been established patients suffering from hypothyroidism have reported a significat drop in the level of fatigue by getting their hypothyroid treated.
Sleep patterns: Be it going to bed or waking up, try and maintain a pattern that does not vary too much, at least not drastically. After waking up, a good dose of light in the morning is very helpful. If your work requires you to sleep during the day, ensure you get up into a room that is well and brightly lit.
Exercise: Whether is it Saturday or cloudy, a 30 minute workout does magic like nothing else. Get outdoors and be it a walk or a run, cycling or swimming, you will see nothing else boosts your energy as well as this.
Nutrition: Reduced carbohydrates, a good dose of protein, ample hydration, adequate fiber intake, and good quantity of dry fruits are somethings to definitely follow. Start with a good breakfast that can boost your energy requirements for the day and eat less as the day goes by.
Caffeine: One of the most pleasant experience is to wake up to have a refreshing cup of coffee. While it sounds exotic, the body benefits more if this caffeine is provided sometime later in the day when the energy levels are low.
Alcohol: For many, alcohol could be a way of stress busting, but if scientifically looked at, alcohol reduces the quality of sleep and leaves you feeling unrested. It also leaves one tired and irritated. If possible, the alcohol intake should be at least 2 hours before bedtime.
Power naps: Highly proven technique, where possible, a power nap of 15 minutes is believed to boost up energy levels significantly.
These are some methods to boost your energy levels. Most of it something completely controllable and changeable by you, all it requires is a conscious effort from you. If you wish to discuss about any specific problem, you can consult a General Physician.
4681
people found this helpful
Shared 1 year ago • Featured Tip
Dancing is not just a fun stress buster. It is one of the many ways through which you can burn the fat around your sides and the middle. At the same time, it also leads to the slimming of your entire middle section as it works by engaging the upper and lower abs of your body in a dynamic manner. There are various dance styles that you could try out to help you get rid of belly fat and love handles.

Read on...
Belly dancing - Belly dancing stands for much more than just twisting and shaking your bottom. It can be very effective at helping you to get rid of your love handles (the excess fat that can be seen around the waistline). Involving the movement of your abdomen and hips, it offers a thorough workout of the abdominal region alongside your obliques (areas below the love handles). It comprises of twisting movements and moves that tone the muscles around your waist while burning away the extra flab. Depending on the intensity at which you do the dance, studies reveal that it can help you burn up to 300 calories per hour.
Salsa - Doing a round of salsa can also help you to get that slim and trim tummy. It contains hip movements that work on your core while improving posture and stability. For a person weighing about 63 kg, about 405 calories get burned as a result of its fast dance moves.
Hip hop - This energetic dance form works to tighten your abs through front and sideways movements. According to research conducted by the Harvard Medical School, practising hip hop dance moves can lead to the burning of about 446 calories per hour for a 70 kg person.
Ballroom dancing - Ballroom dancing sees the different muscle groups of your body being put to work. Since this dance style requires you to move backward for most of the time, the muscles in your back, abdomen and legs get engaged. Certain ballroom dance forms, like the foxtrot or quickstep, increase the burning of fat around your midsection. All in all, if you practice ballroom dance for an hour, you stand to burn about 382 calories. If you wish to discuss about any specific problem, you can consult a general physician.
5377
people found this helpful
Shared 1 year ago • Featured Tip
Upon reaching adolescence, children's bodies undergo several changes and so do their minds. It is then that their minds are most, as well as least impressionable. And the daunting question regarding the upbringing of an adolescent is how to treat their constantly changing behavior?
Here are some of the tantrums adolescents more commonly throw, and what should ideally be your approach to it:
Your child seems to hate you: It is very common for a phase of emotional exclusionism to prevail between 16-17 years of age approximately. And the worst thing you could do is heighten that emotion by returning the hatred. Make sure you're firm against any extremely unacceptable behavior, but at the same time, show them that you're there for them no matter what.
Electronic devices become the center of their attention: Whenever you want to have an earnest conversation with your children, their attention seems to be drawn solely to their phones and computers. They feel the need to be connected to their friends and all times. Ways to monitor that are by setting limit to the maximum hours spent on devices or making them pay their own bills, which will make them more responsible rather than splurging unnecessarily. Also, if your child is not entirely secluded from the family, it is probably best not to interfere all the time.
Ignoring the curfew: Your kids often stay out later than the set limit. But it is quite possible that your curfew is unreasonable when compared to other parents' curfew. Find out what the average time limit is; it may prevent your child from bearing a grudge against you. In case they still fail to respect your curfew, make sure you spill out to them what the consequences can be, like being grounded for a week. However, in certain cases, your child may be spending time doing nothing constructive, but away from home. There may be something else going on, find out what that is.
Being friends with the wrong people: Sometimes it might happen that you think some children do not have a good influence on your child, but you cannot say that directly because adolescents tend to get very defensive about their choice of friends. Unless the adolescent is doing something harmful with the friend, like using drugs, let him exercise his choice. Otherwise, don't hesitate from seeking professional help to counsel your child.
Being over-dramatic: Every emotion is heightened in your child and you cannot tell them that what they are whining or being overjoyed about are trivial, because that's their prime focus then. Let them realize on their own how irrational they sound or else you may risk spoiling your relation with them.
4614
people found this helpful
View All Feed
Near By Doctors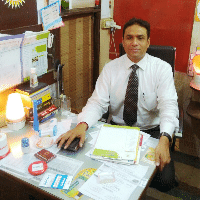 Post Graduate Certficate in Ksharsutra & Ano-Rectal Diseases, BAMS, IMA Ayush , Vaidratnam kerala
General Physician
Book Appointment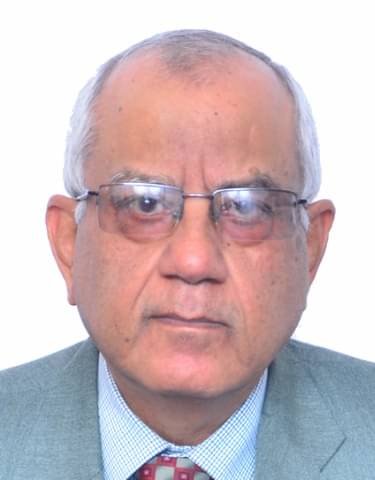 MBBS, MBA - Health Care Administration
General Physician
Dr. Satish Kumar Gadi's Clinic,
Book Appointment

MBBS, F.E.M-RCGP(UK)
General Physician
Dr. Veena Mattu's Clinic,
Book Appointment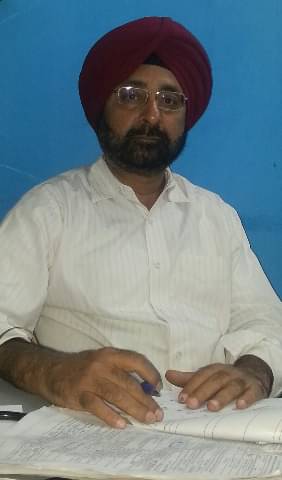 MD, House Job Certificate ( SKIN & STD) , MBBS
General Physician
Dr.Saluja's Clinic & Path Lab,
Book Appointment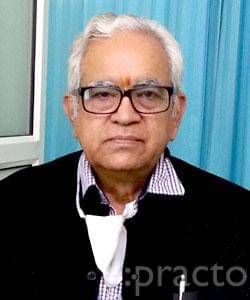 DOMS, MBBS
General Physician
Synergy Physiotherapy & Nursing Home,
Book Appointment
MBBS, MTP Training, Ultrasound
General Physician
Book Appointment