Personal Statement
My experience is coupled with genuine concern for my patients. All of my staff is dedicated to your comfort and prompt attention as well.
...more
My experience is coupled with genuine concern for my patients. All of my staff is dedicated to your comfort and prompt attention as well.
More about Dr. Prabha Singla
Dr. Prabha Singla is a highly reputed Gynecologist from Gurgaon, she is widely considered as a role model for many doctors in this field. Her 35 years of experience has made her one of the most preferred Gynecologist in the region, as she can successfully carry out treatments like Surrogacy, Caesarean, Pre & Post delivery care and other gynecological treatments. After pursuing her MBBS course from Delhi University she has done a two year Diploma course in Gynecology from Rajindra Hospital, Patiala. She is a professional member of Federation of Obstetric and Gynecological Societies of India (FOGSI) and has been a mentor for many Doctors all across the nation. Over this period of long journey as a Gynecologist, Ddr. Prabha Singla has treated a lot of women suffering for gynecological cancer like cervical cancer, ovarian cancer, vaginal cancer and uterine cancer. She charges a minimum consultation fee of Rs. 200 and you can fix an appointment on Mondays and Saturday between 5pm to 7 pm at Dr. Prabha Clinic in Gurgaon, she is a fluent speaker of Hindi as well as English and she also has an intermediate level of understanding of Punjabi language. Dr. Pprabha Singla is highly referred for HPV vaccination, contraceptive advice, female sexual problems, antenatal and postnatal exercises, hymenoplasty etc. She develops mutual understanding with hr patients and guides them through the procedures before prescribing medicines and treatments, she is also known for keeping a homely environment at her workplace. Apart from all this, her staff members are extremely sympathetic towards all the patients and makes sure to provide complete care, follow-ups and prompt attention throughout the treatment. In Sector-67, Gurgaon. She has had many happy patients in her 35 years of journey as a Gynaecologist. She has done DGO, MBBS. You can meet Dr. Prabha Singla personally at Dr. Prabha Clinic in Sector-67, Gurgaon, Anger Management techniques and Relaxation techniques to mention a few. The knowledge of the above, coupled with an experience of more than 14 years makes him well equipped to deal with range and variety of cases with successful results.
Info
Education
MBBS - UCMS - Dlehi University - 1995
DGO - Rajindra Hospital, Patiala - 1981
Languages spoken
English
Hindi
Professional Memberships
Federation of Obstetric and Gynaecological Societies of India (FOGSI)
Location
Consult Online
Text Consult
Send multiple messages/attachments. Get first response within 6 hours.
7 days validity
•
₹150 online
Consult Now
Phone Consult
Schedule for your preferred date/time
5 minutes call duration
•
₹200 online
Consult Now
Services
Submit Feedback
Submit a review for Dr. Prabha Singla
Your feedback matters!
Write a Review
Patient Review Highlights
"Very helpful"
10 reviews
"knowledgeable"
4 reviews
"Well-reasoned"
2 reviews
"Sensible"
3 reviews
"Caring"
1 review
Reviews
Samant
Jun 6, 2017
Almost all doctors suggested surgery for it, but I did not wanted to go for it for my delay periods as they were considering it some huge issue. It was getting very difficult for me to cope us with my delay periods. She is very talented and seasoned doctor. Even though my problem was very big, the entire experience of undergoing delay periods treatment was very relaxing. Everything was just spick and span in the dr Prabha Clinic. On the very first day she identified my problem. The entire dr Prabha Clinic is very nicely designed.
Mahitha
Mar 16, 2017
I was suffering from endometriosis. My previous experiences were not so good, but Dr Prabha Singla has completely changed my opinion as she is very helpful and humble. It has been quite some time that i was suffering from endometriosis. One of my neighbour's recommended Dr Prabha Singla. They took very nice care of me, i never felt that I am in a dr Prabha Clinic. Finally with her treatment, I am completely cured from the disease. Prabha Singla is well aware about innovative techniques to treat problems.
Jhanvi
Mar 9, 2017
I was having this adenomyosis, but the symptoms were not very visible.The best thing about dr Prabha Singla is that she prescribes limited no. of medicines.Even in case of emergency, the staff is always willing to helpat her clinic dr Prabha Clinic in Gurgaon. With the help of her treatment for it I am feeling so great.
Isha
Jan 16, 2017
I was given a fertile period treatment by Dr Prabha Singla which gave a positive result. I owe her a big thank for treatment me so patiently.
Verified
Apr 19, 2017
Dr. Prabha Singla answers that are knowledgeable, well reasoned and sensible. She is very helpful. Thanks a lot doctor ji.
Amelia Lornah
Aug 24, 2016
Dr. Prabha Singla provides answers that are well-reasoned and sensible. I appreciate all this feedback.....
Vikramjeet Devnath
Mar 9, 2017
Dr. Prabha Singla provides answers that are very helpful. Thank you so much doctor.
Feed
A majority of women around the world suffer from ovarian cysts at some point in their life or the other. Thus, being diagnosed with a cyst in the ovaries is usually not something to worry about. In most cases, this cyst will disintegrate on its own within a few months. However, if you're planning a family and trying to conceive, then it is wise to not ignore an ovarian cyst ,but get it checked out by a gynecologist at the earliest.
The connection between cysts and fertility depends on the type of cyst. Ovarian cysts can be categorized into 5 groups.
Functional Cysts: Functional cysts are the most common type of cyst women suffer from. This can be seen as a sac on the surface of the ovaries and is formed during or after ovulation. Most of these cysts are harmless and fade away on their own. These cysts do not affect a woman's chances of conceiving a child or pose any risk to a pregnant woman and her unborn child.
Cysts formed as a result of polycystic ovary syndrome: Women suffering from Polycystic Ovary Syndrome (PCOS) often have small cysts found in their ovaries. Irregular menstrual cycles and fluctuating hormone levels are also associated with PCOS. Irregular menstrual cycles indicate irregular ovulation which can cause fertility problems and make it difficult for a woman to conceive.
Endometriomas: Cysts formed by the growth of endometrial tissue inside the ovaries are known as Endometriomas. Endometriomas are benign cysts, but are associated with fertility problems. Surgical removal of these cysts can help improve fertility.
Cystadenomas: These cysts can be described as growth on the surface of the ovaries. They can be benign or malignant and hence should not be ignored. However, they do not create any fertility problems.
Dermoid cysts: Dermoid cysts are solid cysts that contain tissues, such as skin or hair in place of fluids. These growths are not associated with infertility.
CA 125 Levels: CA 125 levels should also be done as it is increased in ovarian cancers.
The development of cysts when pregnant is not uncommon. Small cysts are usually placed under observance and left until after the delivery, but cysts that are bigger than 7cm may need to be removed. Large cysts can cause pain to the mother and create difficulties at the time of delivery. Laparoscopic surgery is the preferred form of surgery to remove ovarian cysts. This surgery can be performed at any point in the pregnancy and does not pose any risk to the fetus.
5
people found this helpful
Becoming pregnant is indeed the most special experience for any woman and should be enjoyed. However, at this point you're not looking only after yourself but also an unborn baby. Hence complications that occur during pregnancy affect both the health of the mother and the baby if not addressed and treated in time.
Here are a few health conditions that are commonly experienced by pregnant women.
11
people found this helpful
While the rest of the world congratulates you, your back may not let you celebrate your pregnancy as much as you'd like. One of the most common complaints of pregnant women is a backache. This is because the excess weight that you carry for 9 months shifts your centre of gravity. In addition to this, hormones also relax the ligaments in your pelvic joints. However, this back pain can be treated to make you more comfortable. Here are a few ways to ease back pain during pregnancy.
Wear the right shoes: High heels are a complete 'NO' when pregnant as they can shift your balance and make you trip. At the same time, do not wear flats either. Instead look for shoes that distribute your body weight over a large area and provide shock absorption such as low heeled rubber doled wedges. If you must wear flats, wear them with insoles or arch supports.
Hot and cold therapy: As with any other muscle pain, ice packs and heat packs can be used to ease back pain. Ice packs can ease swelling while heat packs can enhance circulation and ease persistent backaches. Alternate between hot and cold packs and do not use either for longer than 20 minutes at a stretch.
Yoga and exercise: Strengthening the back muscles can help ease back pain. This can be done with the help of a number of yoga asanas and back stretching exercises. Physical therapy can also help manipulate joints and nerve pressure points to ease the pain. Swimming is a great exercise for pregnant women as it takes pressure off the spine and decompresses the spine.
Sleep support: Pregnancy often makes women sleep on their sides and in a position that makes the back bone dip at the waist. This can put additional pressure on the spine and worsen back aches. To get a good night's sleep, support your spine at the waist with a rolled up towel or pillow. Studies also show that sleeping on a hard mattress rather than a soft mattress can help ease back aches.
The right posture: Pay attention to the way you bend and lift things. Instead of bending at the waist, squat and lower yourself to the ground to lift things off the floor. Also pay attention to your posture when standing and sitting and try maintaining an erect spine. Elevating your feet when sitting or lying down can also help in reducing back pain.
All the exercises should be done after consultation with your treating gynaecologist. In case you have a concern or query you can always consult an expert & get answers to your questions!
2667
people found this helpful
While genital infections are an uneasy topic to discuss and seek treatment for, ignoring them leads to severe complications like infertility and even death. Most of these can be treated with a regular course of antibiotics and some topical treatment when identified early. Genital infections can be broadly classified into sexually transmitted and non-sexually transmitted. Read on to know some more common infections in both the categories.
Sexually transmitted diseases:
Chlamydia: Caused by the bacteria Chlamydia trachomatis, it is the most common STD (sexually transmitted disease) and affects about 10% of 20 to 30 year olds. It is often asymptomatic, but in few cases, there could be increased vaginal discharge. Left undetected, it can lead to pelvic inflammatory disease (PID) and subsequently infertility.
Gonorrhea: The bacteria Neisseria gonorrhea causes this STD, which is very common. There could be some irritation or discharge, but is mostly asymptomatic. Like Chlamydia, if not treated, it can lead to PID and infertility.
HIV: The most dangerous of all, it causes AIDS, with immunosuppression as a major effect and affecting overall health. The women affected by HIV are more prone to candida and other genital infections.
Genital warts: This viral infection is caused by human papilloma virus (HPV) and manifests as multiple warts on the vulva, vagina, and cervix and can cause cervical intraepithelial neoplasia (precancerous).
Genital herpes: This virus again causes multiple small vesicles and ulcers around the vagina, painful urination, and swelling of the lymph nodes. Caused by type 1 herpes virus more commonly than type 2, it has a high chance of recurrence.
Trichomonas: This STD manifests with very few symptoms and can go undetected for a long time. It can lead to PID and infertility.
Syphilis: Caused by Treponema pallidum, there are 3 stages. The primary stage presents with an ulcer. The secondary presents with a rash, multiple genital warts, and oral warts/ulcers. It then goes into a latent phase and may subside without progression. In some cases, it reaches the tertiary stage and can affect various body organs including the liver, heart, or brain.
Non-sexually transmitted diseases: There two major genital infections not transmitted by sex are bacterial vaginosis and candidiasis.
Bacterial vaginosis (BV): Constant change in the bacteria mix present in the genital area produces an imbalance and leads to altered pH and therefore BV. Pregnancy, intrauterine device, and frequent douching are proven risk factors for developing BV.
Candidiasis: The genital tract usually has yeasts, and Candida vaginalis is present in the vagina. An overgrowth of this leads to infection. This can be caused by use of antibiotics (which destroy the good bacteria), diabetes, pregnancy, and birth control pills.
Early diagnosis and intervention of these infections can prevent severe symptoms in most cases. If you wish to discuss about any specific problem, you can consult a gynaecologist.
2635
people found this helpful
Most medications are used because of their one particular therapeutic effect. However, invariably, they affect other organs or systems and produce some good and some adverse effects. The same happens with birth control pills (BCPs), which are the most commonly used method of contraception. It is also the most effective method. It contains the female hormones estrogen and progesterone in various combinations and these have an effect on various body functions, so it should come as a surprise that regular use of BCPs leads to a number of side effects.
Read on to know more
Intermenstrual bleeding: This is the most common side effect and occurs in about 90% of the women, but usually subsides within 3 months. They experience bleeding between their regular periods. While mere spotting can be ignored, bleeding for more than 4 to 5 days needs a visit to the doctor.
Missed period: It is very essential to take the pill at the same time daily. Sometimes, a period might be missed or may be very light and this should be reported.
Effect on libido: While some report a decrease in libido, there are others who experience an increased sex drive. This depends on the individual and not consistent.
Vaginal discharge: The amount and type of discharge can change when on the pill. Decreased lubrication may lead to a reduced sex drive, as it might be painful. If the discharge is foul-smelling or looks suspicious for an infection, then a doctor should be consulted.
Mood changes: Changes in mood and prominent mood swings are very common in women using contraceptives, with many feeling depressed often.
Effects on breasts: While it is not yet proven if they increase the risk of breast cancer, most women experience breast enlargement, tenderness, and sometimes pain. This is more common in between their periods.
Circulatory effects: Oral contraceptives increase the chances of heart attack and stroke, especially in women who are over 35 and are smokers. Most women experience a slight increase in blood pressure and are more prone to form blood clots. It is essential that contraceptives are used under medical guidance only.
Digestive effects: Oral contraceptives can cause loss of appetite, changes in body weight, diarrhea, and nausea. The weight gain is also attributed to increased fluid retention, especially in the hip and breast areas.
Skin: Some women may experience skin rashes and acne and sometimes hair loss due to the increased level of hormones in circulation.
It is very important that the pill is taken at the same time for best results. Any suspicious symptom should be immediately reported to the doctor.

2579
people found this helpful
She is not having pregnancy as having regular periods and pregnancy test negative the present complaint can be due to other problems like gastritis etc.
2
people found this helpful
It does not mean what you think you can get pregnant that you will know after you miss your periods then get pregnancy test done after few days.
2
people found this helpful
Maybe the tubes r not open yet your gynaec might have done certain tests to confirm your doctor might advise for IVF if tubes not open.
1
person found this helpful
Being diagnosed with cancer is something no one looks forward to and Gynaecological Cancer is every woman's worst nightmare. However, if diagnosed in time, it can be treated. Cancer in any part of a woman's reproductive system is termed as gynecological cancer. It is of five types:
Vaginal cancer

Vulvar cancer and

Uterine cancer
Paying attention to your body and understanding its natural rhythm can help you recognize signs of gynecological cancer. This is because signs of gynecological cancer can be difficult to identify unless you know your body. Here are a five signs to watch out for-
The above could also be signs of other health disorders. The only way of knowing for sure is by consulting a doctor. Hence, understand your body and if you notice any of these symptoms consult your gynecologist at the earliest.
2385
people found this helpful
View All Feed
Near By Doctors
MBBS, MD - Obstetrtics & Gynaecology, MRCOG(UK - London )
Gynaecologist
Book Appointment

Pt. B D Sharma Postgraduate Institute of Medical Sciences, Rohtak, Sawai Man Singh Medical College, Jaipur, Rajasthan
Gynaecologist
Book Appointment

MICOG, MS - Obstetrics and Gynaecology, MBBS
Gynaecologist
Book Appointment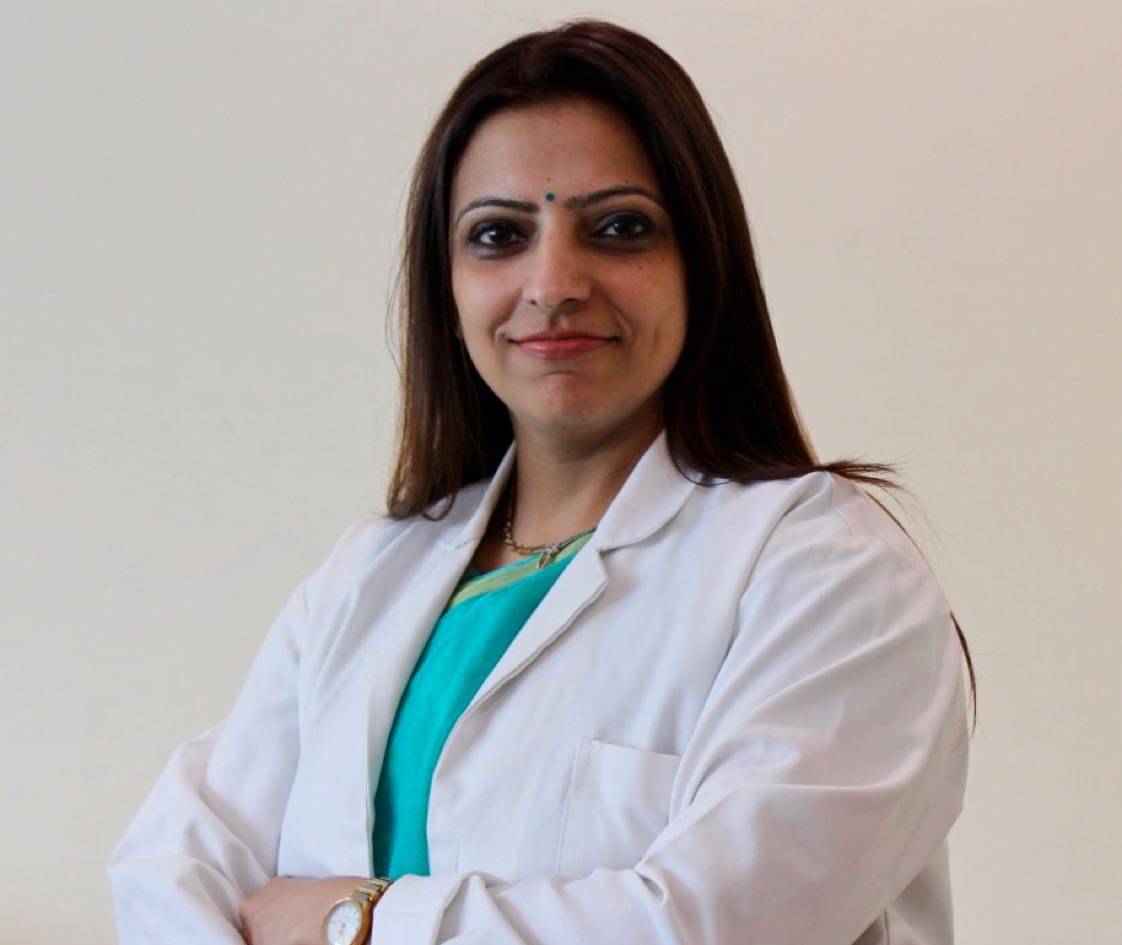 MBBS Bachelor of Medicine and Bachelor of Surgery, DNB -Obstetrics & Gynecology, MBBS Bachelor of Medicine and Bachelor of Surgery, DNB -Obstetrics & Gynecology
Gynaecologist
Bloom Women & Kids Clinic,
Book Appointment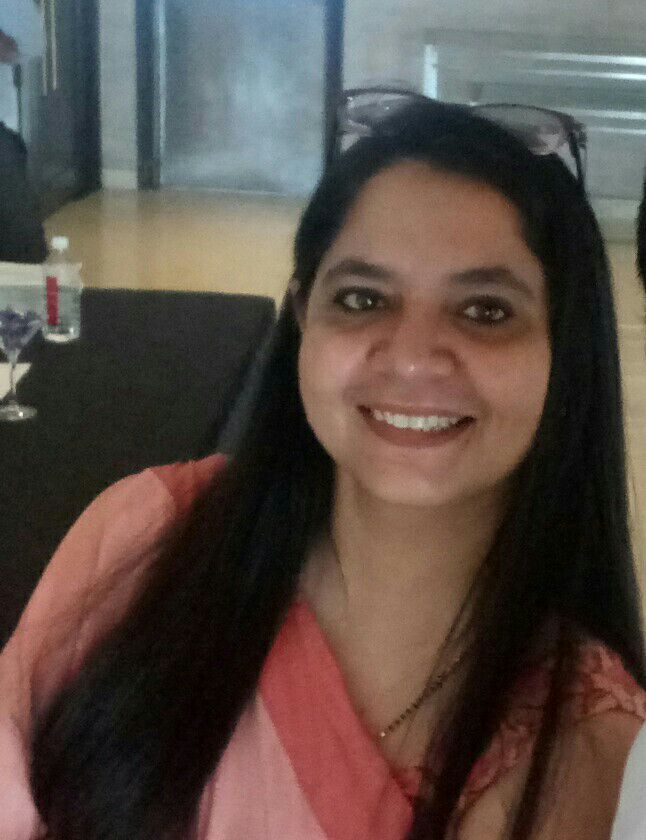 MBBS, MD - Obstetrics & Gynaecology
Gynaecologist
CK Birla Hospital For Women,
Book Appointment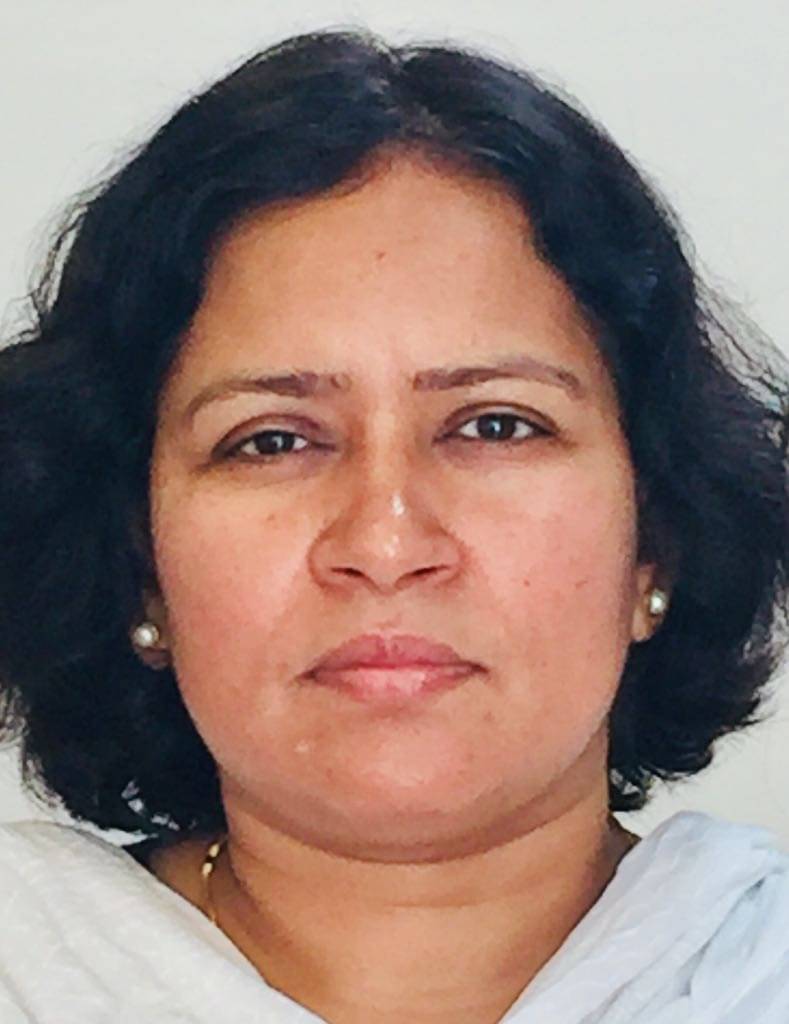 MBBS, MD - Obstetrics & Gynaecology, Fellowship In Minimal Access Surgery
Gynaecologist
Book Appointment