Personal Statement
I want all my patients to be informed and knowledgeable about their health care, from treatment plans and services, to insurance coverage.
...more
I want all my patients to be informed and knowledgeable about their health care, from treatment plans and services, to insurance coverage.
More about Dr. Kshitij Srivastava
Dr Kshitij Srivastava is a reputed professional in the field of Orthopedics with many loyal patients in Gurgaon. His areas of specialization include the knees and shoulders, which contain the bones and muscles that undergo the maximum pressure as well as wear and tear. He is attached with world class medical institutions and hospitals that are known to deliver care and wellness through a team of skilled doctors. Some of the places where he practices includes Dr BSA Hospital in Rohini as well as Columbia Asia Hospitals in Gurgaon. He is well versed in the field of complex trauma fixation which can be a complicated field. Yet, he navigated complicated cases with his widespread skill and knowledge base which makes him one of the best orthopedic specialists in Gurgaon. Dr Kshitij Srivastava is also an expert when it comes to joint replacement for areas like the hips and knees, and has been known to render good care for patients of various age groups despite the possible complications. Also, minimally invasive fracture fixation is one of the areas where he specializes. This field has very few specialists in Delhi and NCR region as it requires a thorough knowledge base and steady hand. He has done his MBBS from the Government Medical College in Mysore and then completed an MS in orthopaedics from the LLRM Medical College in Meerut - both well known institutes. He has also completed a fellowship in Arthoplasty and Arthoscopy from the Sancheti Institute of Arthoscopy and Rehabilitation in Pune. His strong academic record acts as the perfect base for his reliable medical practice.
Info
Education
Fellowship In Arthroplasty and Arthroscopy - Sancheti Institute of Orthopaedics and Rehabilitation, Pune - 2013
MS Orthopaedics - LLRM Medical College, Meerut - 2010
MBBS - Government Medical College, Mysore - 2005
Languages spoken
English
Hindi
Location
Book Clinic Appointment with Dr. Kshitij Srivastava

palam vihar

,

gurgaon
Get Directions






Sector 56

,

Gurgaon
Get Directions



Consult Online
Text Consult
Send multiple messages/attachments. Get first response within 6 hours.
7 days validity
•
₹250 online
Consult Now
Phone Consult
Schedule for your preferred date/time
10 minutes call duration
•
₹300 online
Consult Now
Video Consult
Schedule for your preferred date/time
10 minutes call duration
•
₹600 online
Consult Now
Services
Submit Feedback
Submit a review for Dr. Kshitij Srivastava
Your feedback matters!
Write a Review
Feed

Fellowship In Arthroplasty and Arthroscopy, MS Orthopaedics, MBBS
Fibromyalgia is a musculoskeletal disorder that is characterized by pain in the muscles and the joints. This disorder leads to the development of multiple tender points on the body, wherein, a very small amount of pressure applied might result in pain. In some cases, social isolation and depression may occur as a result of this disorder.
The symptoms of fibromyalgia are:
1. You will have difficulties in sleeping at night
2. You may experience mental problems and cognitive dysfunction
3. Light and noise sensitivity
4. Irritable bowel syndrome
5. A numb feeling on your hands and feet
6. Chronic headaches
7. You may experience painful periods
8. Restless legs syndrome
9. You may be depressed
The muscles of the body tend to feel overworked, even though you may not have exercised. You may also experience deep throbbing pain and burning sensation in the muscles. In addition, it may cause symptoms similar to osteoarthritis and bursitis. You are at a higher risk of being affected by fibromyalgia if you have a family history of this particular disease.
Some other causes of this disease are:
1. Certain infections and illness may lead to fibromyalgia
2. Car accidents
3. Any repetitive motion
The treatments for this disorder include:
Sleep management: Optimal levels of sleep at night help in improving symptoms of fibromyalgia. Don't drink coffee or consume spicy foods before going to bed as these have the ability to interfere with your sleep cycles.
Medications: The doctor may prescribe medications to manage the pain. Taking anti-depressants may be necessary if you suffer from depression.
Other therapies: Massage treatments help in easing the symptoms of fibromyalgia. You may continue with your exercise regimen after consulting the doctor. Relaxation techniques like mediation may help improving your mental health. You may also be asked to include various food supplements to make sure your body receives the necessary nutrients in the right amounts. If you wish to discuss about any specific problem, you can consult an Orthopaedics.
2869
people found this helpful

Fellowship In Arthroplasty and Arthroscopy, MS Orthopaedics, MBBS
Your knee is a very complex structure consisting of bones, ligaments, cartilage, tendons, muscles and meniscus. Most people encounter knee pain at some point in their lives. If your knee pain is chronic in nature, then it may last for a prolonged period.
Many causes may be responsible for your knee pain. Some of the causes are stated as follows:
1. Your knee is very much prone to injuries. Knee injuries may happen due to accidents, falling down carelessly or while playing sports. The most common knee injuries that may be the cause for your knee pain are mentioned as follows:
Fractures may cause you to feel pain in the areas of your knee bones.
Anterior Cruciate Ligament injury (ligament injury caused by twisting and a sudden motion) or Medial Collateral Ligament injury (injury to the tissue in the insides of your knee) is very common to sportspersons and may be the reason for severe knee pain.
Sometimes your knee bones may get dislocated from their usual alignment. This can also make you experience severe knee pain.
Ligament injuries, meniscus tear or tendon tear can also be responsible for your knee pain.
2. Sometimes pain in your buttock or foot region can also result in mild knee pain.
3. At times chronic problems like osteoarthritis that affects the cartilage can cause the problem of knee pain. Other chronic problems like Gout, rheumatoid arthritis can also cause severe knee pain.
4. Being overweight can also result in knee pain.
The symptoms of knee pain may be different in each case. The most common symptoms are mentioned below:
Stiffness of knee
Swelling of your knee
You may also feel unstable
Difficulty in walking or bending of your knee
You may notice redness in your knee area
Knee pain must not be ignored. It is highly recommended for you to seek advice from an orthopedic as soon as you encounter any of the above mentioned symptoms. If you wish to discuss about any specific problem, you can consult an orthopedist.
3987
people found this helpful

Fellowship In Arthroplasty and Arthroscopy, MS Orthopaedics, MBBS
Shoulder pain can be a persistent dull and nagging sensation in the upper arm or shoulder area. It can be easily differentiated from neck pain as it is related to the movement of shoulders i.e. it will increase and decrease with shoulder movements, especially overhead activities. The other signs to identify shoulder pain is if your shoulder movements are reduced.
If you find it difficult to scratch / wash your back, comb your hair or reach your back pocket, it clearly shows you are suffering from shoulder pain. Shoulder pain can happen due to various reasons, it varies from person to person depending on the activities he/she is involved in, for e.g. sports, manual job etc. It can be a single major injury or multiple small injuries due to repetitive usage patterns. Also, degenerative changes in various parts of the shoulder can lead to shoulder pain.
In case of middle to old age, injuries that can cause shoulder pain are:
Biceps Tendonitis
Acromio-clavicular Joint arthritis
Scapular Dyskinesia
Trapezitis
Suprascapular nerve entrapment In young age, injury due to sports or gym activity can cause shoulder pain
Superior labral anterior/posterior (SLAP tear)lesion
Also, traumatic or repeated dislocations of shoulder can cause shoulder pain due to:
Diagnose Shoulder Pain
Shoulder pain can be diagnosed only after thorough history taking and clinical examination. However, some imaging studies can be very helpful like:
X-rays: Through an x-ray one can view the shoulder in many different views.
Ultrasound: With an ultrasound, you can also check the damaged caused to the tendons and muscles of the shoulder but the quality of reporting depends upon the expertise of the doctor.
MRI: MRI gives a clear picture of the shoulder as it shows everything related to a shoulder joint that is joints, vessels, tendons and muscles that too from different angles.
Diagnostic Arthroscopy: A surgical procedure often used by orthopaedic surgeons to diagnose and treat issues inside a joint. Arthroscopy has the big advantage that one can use it to diagnose as well as treat at the same time.
Treatment for various types of Shoulder pain
For Shoulder impingement or Rotator cuff tear: Give rest to the shoulder for a few days only Dedicated Physiotherapy Protocol Bursal injections If these fail then, (Surgery) Arthroscopic sub-acromial decompression If Cuff tear is found, then one can go for Arthroscopic/Mini-open repair
Labral lesions: For anterior Labral lesions (Bankart's) following anterior shoulder dislocation then surgery in the form of Arthroscopic Bankart's repair is the only option to reduce risk of recurrence and degeneration.
SLAP Lesions
Pain relief and physiotherapy as first step If this fails then following surgical options are available
Arthroscopic debridement or repair of labrum
Biceps tenotomy or tenodesis
Arthritis
In this case, the joint is already destroyed and has to be resurfaced for pain relief and to maintain ROM. If Rotator cuff muscles are working, then Shoulder resurfacing hemiarthroplasty (preferred in young people), that has a life of 10 to 15 years, Total shoulder replacement (preferred in middle aged to old people) has a life of 10 to 15 years. But, if rotator cuff muscle are not working then Reverse Geometry Shoulder replacement is recommended, that has a life of 10 years.
It is always advisable to get yourself diagnosed properly in case of shoulder pain as management changes depending on clinical situations. Neglecting shoulder conditions can lead to bigger problems later on.
Always remember 'a stitch in time saves nine'. If you wish to discuss about any specific problem, you can consult a doctor and ask a free question.
2605
people found this helpful

Fellowship In Arthroplasty and Arthroscopy, MS Orthopaedics, MBBS
Bursitis is a disorder that is characterized by inflammation of a fluid filled sac called the bursa. Bursa is present in between various tissues such as muscles, tendons and bones where friction may occur. This sac cushions the tissues and prevents friction. The usual areas that are affected by this condition are hip, shoulder and the elbows.
The symptoms of bursitis are:
1. You will experience pain in the affected area
2. Tightness and stiffness in the area
3. Local swelling of the muscle
4. Redness of the area
5. Any physical contact with the area causes pain
Bursitis may also occur due to the following reasons:
1. Ageing results in loss of elasticity of the tendons, thus impairing their ability to tolerate any stressful activity
2. Sports such as baseball where you are required to throw the ball with force may lead to bursitis
3. If you do tasks that require kneeling down on a regular basis
4. Sitting on hard surfaces for extended periods of time
5. Abnormalities such as improperly placed joints
6. Inflammation from other conditions such as gout, thyroid disorders and rheumatoid arthritis may lead to bursitis
Treatment
The condition is treated by using a variety of methods such as exercise and medication. Antibiotics are used to treat any underlying infection causing bursitis. Injections may be administered to reduce inflammation in the affected area along with exercises to strengthen the affected muscle. In severe cases, the doctor may resort to surgery to treat this condition.
Prevention
You may use certain preventive measures to stay clear of bursitis. Some of them are
1. Lift with proper form: If you are lifting something heavy, then make sure you keep the spine straight and bend your knees slightly.
2. Take breaks: Don't remain in the same position for long durations, take small breaks and walk around to release the stress from your legs.
3. Exercise: Do strength building workouts to build strength in the joints. Include mobility and flexibility stretches in your routine to keep your joints healthy, thus increasing the range of motion.
4. Maintain optimal weight levels: If you are obese, then take steps to reduce your weight. Maintain a proper diet to check your waistline. If you wish to discuss about any specific problem, you can consult a doctor and ask a free question.
2622
people found this helpful

Fellowship In Arthroplasty and Arthroscopy, MS Orthopaedics, MBBS
Adhesive capsulitis: an overview
If you are taken aback by the very mention of this condition, you must know this is something you face every now and then. The problem is not too serious until it persists and hence people do not bother to look up terrifying medical terms for the case. Adhesive capsulitis or frozen shoulder is a condition that could arise from a host of reasons. It is usually characterized by a marked stiffness in and around the shoulder blade felt either in the middle of the night, early in the morning or while trying to move a hand close to the end of its reach. Frozen shoulder might become a chronic problem in which case remedying it takes a minimum of one or two years.
Factors leading to Adhesive capsulitis
This condition is prevalent amongst patients of diabetes.
Lack of movement of a limb, either of the two hands, due to a fracture or a surgery can result in the same.
Adhesive capsulitis occurs when the capsule of connective tissues ensconcing the ligaments and bones of your shoulder joint tightens around them hindering free and easy movement.
How is Adhesive Capsulitis Treated?
There are various treatments for adhesive capsulitis. Even though the condition usually gets better on its own, improvement can take two to three years. Over 90% of patients improve with non-surgical treatments, including the following:
Physical therapy
Heat
Corticosteroid injections
Anti-inflammatory medications
Surgery can be performed for patients who see no improvement after non-surgical measures are taken.
How is subacromial bursitis different from Adhesive capsulitis?
While a frozen shoulder affects your entire shoulder area, subacromial bursitis affects a single point in the shoulder blade. The topmost boney part of the shoulder blade is referred to as the acromion. The acromion is placed above the ball- and- socket joint without touching the bones directly. The subacromial bursa is a soft cushion like thing that prohibits friction between the muscles or tendons of the shoulder joint and the acromion. An irritable subacromial bursa is referred to as subacromial bursitis.
How is Subacromial Bursitis Treated?
Subacromial Bursitis can be treated in a number of ways, including:
Avoiding activities that aggravate the problem
Resting the injured area
Icing the area the day of the injury
Taking over-the-counter anti-inflammatory medicines
What do you mean by rotator cuff tear?
Rotator cuff is a group of tendons and muscles located on top of the upper arm bone or humerus. The cuff helps to hold your arm in place allowing easy movement. Acute stress or physical exertion can lead to muscle cramps or might even make the tendons tear apart. Tennis players, swimmers, or people lifting heavy weights are prone to Rotator Cuff Tear. This condition leads to excruciating pain and tenderness in your shoulder blade.
What's the Treatment for a Rotator Cuff Tear?
As bad as these injuries can be, the good news is that many rotator cuff tears heal on their own. You just need to give them a little time. You also should:
Rest the joint as much as possible. Avoid any movement or activity that hurts. You may need a sling.
Ice your shoulder two to three times a day to reduce pain and swelling.
Perform range-of-motion exercises, if your doctor recommends them.
Consider physical therapy to strengthen the joint.
Use anti-inflammatory painkillers, or NSAIDS, like Advil, Aleve, or Motrin.
More serious rotator cuff tears require surgery. One procedure is shoulder arthroscopy, usually an outpatient procedure.
4444
people found this helpful

Fellowship In Arthroplasty and Arthroscopy, MS Orthopaedics, MBBS
Your knee is guarded and cushioned by a cartilage known as meniscus. A meniscus tear, therefore, is an extremely painful and discomforting situation. It occurs very frequently and has emerged as one of the most commonly occurring cartilage injuries. What makes a meniscus tear an extremely common phenomenon is the way it can tear that is all it takes is a twist of the knee for it to happen.
People involved in sports mostly face the brunt of this form of injury. The risk of getting meniscus torn increases with age and tends to occur at the slightest change of direction of movement.
Symptoms
Some of the symptoms of a torn meniscus are:
Pain and inflammation: It goes without saying that an internal injury of the cartilage or tearing away of it would inevitably result in extreme pain and inflammation near the knee.
Immobility: The extreme pain and inflammation, which follows will inevitably make it difficult to move. Since the pain occurs in the joint, you will have difficulty in walking and any forceful movement will only aggravate the pain.
Locking of the knee: Locking of the knee refers to a situation when you are unable to move your knee. This occurs most commonly after you have your meniscus torn.
Treatment
Notwithstanding its frequency of occurrence, there are several ways, by which you can treat a torn meniscus. Some of the ways are:
Apply ice: In order to get some relief, applying ice is a suitable option. If you apply ice every day for some time, it wonders in reducing swelling and the consequent pain.
Use a bandage: In order to control the swelling, it is important that you cover your knee with an elastic bandage.
Change the posture: It is important that you keep the affected knee in an elevated plane, in order to ensure an efficient blood supply and a consequent relief from pain.
Some Medical Treatments
There are many things to consider when deciding how to treat your torn meniscus, including the extent and location of the tear, your pain level, your age and activity level, your doctor's preference, and when the injury occurred. Your medical treatment choices are:
Nonsurgical treatment with compression, elevation, and physical therapy. This may include wearing a temporary shoulder brace.
Surgical repair to sew the tear together.
Partial meniscectomy, which is surgery to remove the torn section.
Total meniscectomy, which is surgery to remove the entire meniscus. This is generally avoided, because this option increases the risk for osteoarthritis in the shoulder.
Whenever possible, meniscus surgery is done using arthroscopy, rather than through a large cut in the shoulder.
4694
people found this helpful

Fellowship In Arthroplasty and Arthroscopy, MS Orthopaedics, MBBS

Fellowship In Arthroplasty and Arthroscopy, MS Orthopaedics, MBBS
Its the spasm in the muscle which makes the bone prominent in case of pain. Do hot fomentation, any gel you can apply and do exercises. It will go away.
1
person found this helpful

Fellowship In Arthroplasty and Arthroscopy, MS Orthopaedics, MBBS
Is thepain only in your back? does it radiate down to legs? if not then you should start ficussing on maintaining good posture while working or studying, you shouldn't lie down and study or watch tv. Doe regular back strengthening exercises.
1
person found this helpful

Fellowship In Arthroplasty and Arthroscopy, MS Orthopaedics, MBBS
View All Feed
Near By Doctors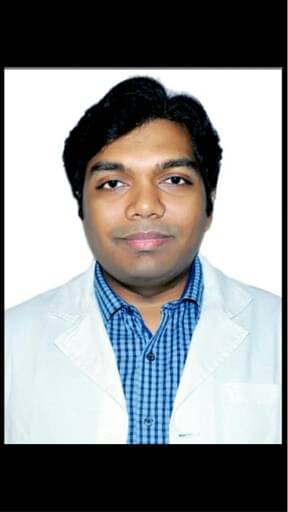 MBBS Bachelor of Medicine and Bachelor of Surgery, MS - Orthopaedics
Orthopedist
Book Appointment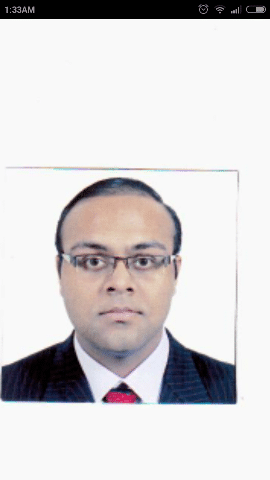 Fellow Adult Knee Reconstruction and Sports Injuries, Fellowship in Interventional Pain Practice, MS - Orthopaedics, MBBS
Orthopedist
Nivaran Pain Relief Centre,
Book Appointment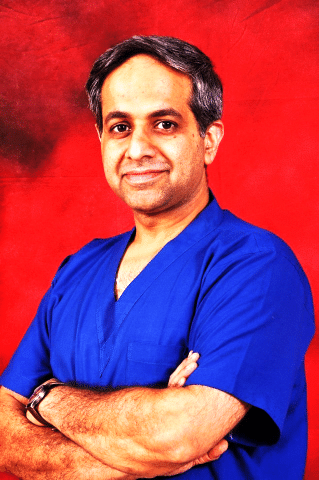 CCST(Internal Medicine), FRCS (Orth Surg), FRCS, MS - Orthopaedics, DNB Orthopedics, MBBS
Orthopedist
Book Appointment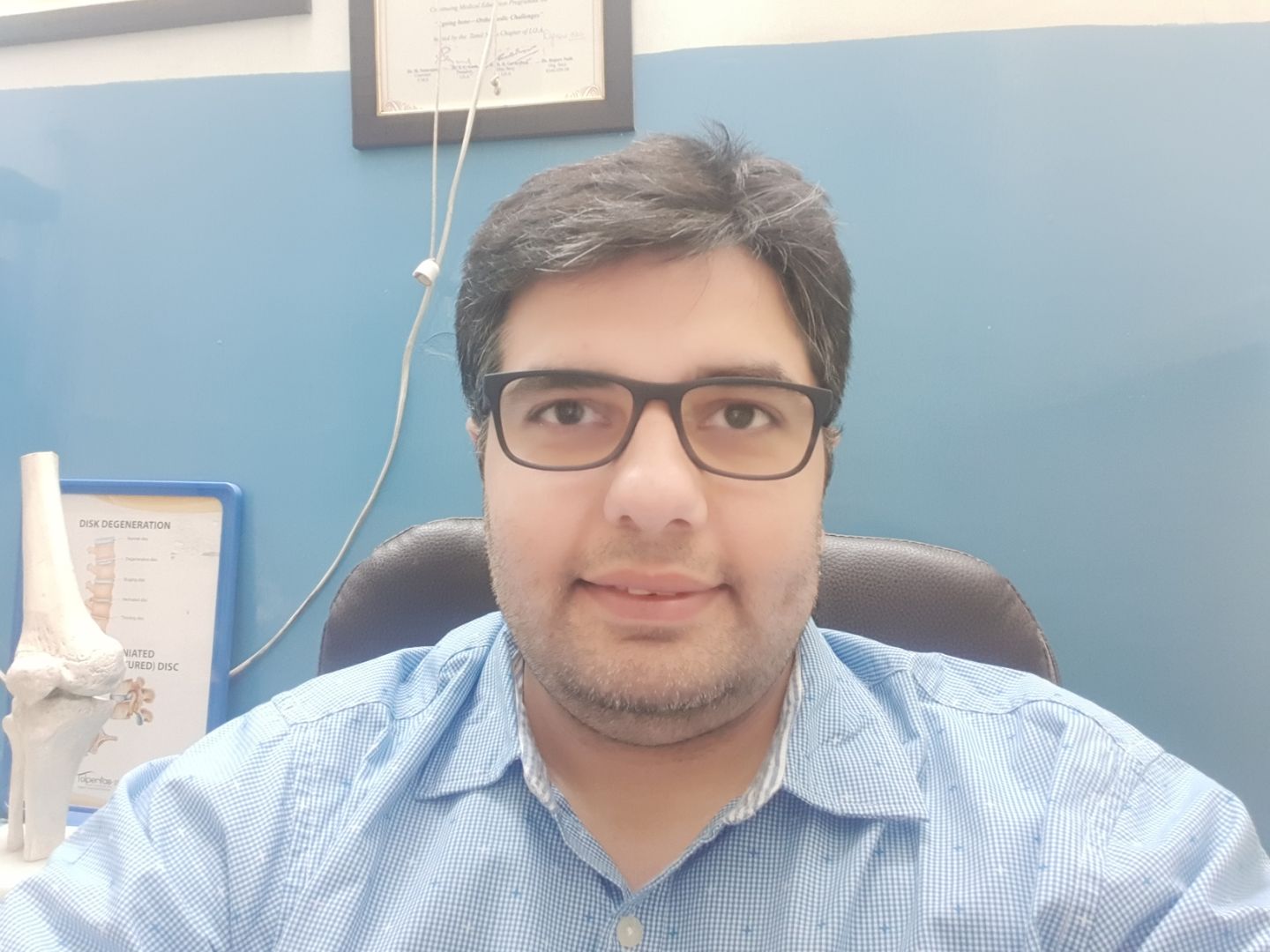 MBBS, MS - Orthopaedics
Orthopedist
Book Appointment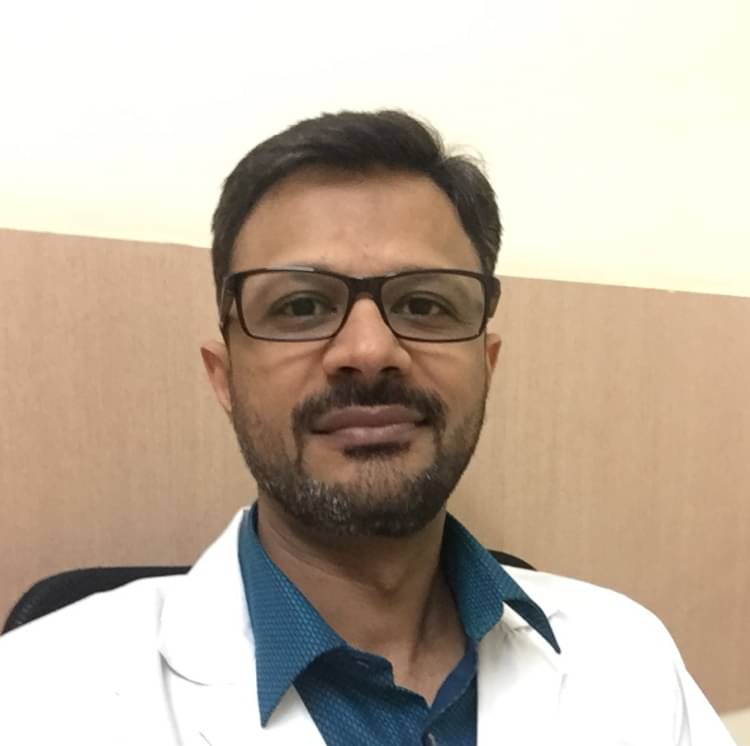 MBBS, Diploma in Orthopaedics
Orthopedist
Book Appointment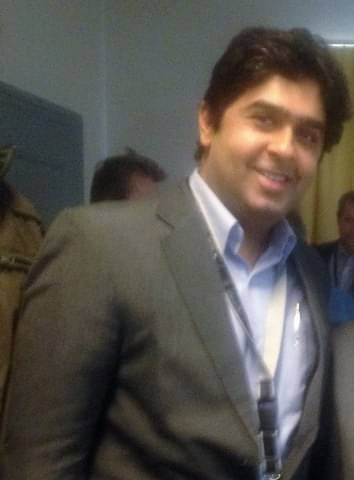 M. Ch. (Orthopedic), MS - Orthopaedics, Diploma In Orthopaedics (D. Ortho), MBBS
Orthopedist
Book Appointment