About
Our medical care facility offers treatments from the best doctors in the field of Nephrologist/ Renal Specialist.Our entire team is dedicated to providing you with the personalized, gentl...
...more
Our medical care facility offers treatments from the best doctors in the field of Nephrologist/ Renal Specialist.Our entire team is dedicated to providing you with the personalized, gentle care that you deserve. All our staff is dedicated to your comfort and prompt attention as well.
More about Narayana Superspeciality Hospital
Narayana Superspeciality Hospital is known for housing experienced Nephrologists. Dr. Suraj Kumar, a well-reputed Nephrologist, practices in Gurgaon. Visit this medical health centre for Nephrologists recommended by 104 patients.
Timings
Location
Plot No. 3201, Block-V, DLF Phase-III, Nathupur, Sector-24
Sector-24
Gurgaon,
Haryana
-
122002

Get Directions
Photos (1)

Videos (3)
Doctor in Narayana Superspeciality Hospital
DM - Nephrology, MBBS Bachelor of Medicine & Bachelor of Surgery, MD - Medicine
Nephrologist
Book appointment and get ₹125 LybrateCash (Lybrate Wallet) after your visit
Services
Submit Feedback
Submit a review for Narayana Superspeciality Hospital
Your feedback matters!
Write a Review
Patient Review Highlights
"Professional"
1 review
"Well-reasoned"
3 reviews
"Helped me impr..."
1 review
"Practical"
2 reviews
"Thorough"
2 reviews
"knowledgeable"
19 reviews
"Sensible"
1 review
"Caring"
2 reviews
"Very helpful"
22 reviews
"Saved my life"
2 reviews
"Inspiring"
3 reviews
Reviews
Naveen Chandra
Jul 13, 2018
Dr. Suraj Kumar provides answers that are knowledgeable. Great
Feed
Shared 1 month ago • Featured Tip

DM - Nephrology, MBBS Bachelor of Medicine & Bachelor of Surgery, MD - Medicine
Maintaining a strong and healthy kidney becomes rather challenging over the years as most people engage in a variety of activities and habits that slowly but steadily damage these vital organs. Furthermore, the symptoms of kidney failure are quite broad, ranging from leg swelling to high blood potassium; the extensive but confusing nature of these symptoms make it one of the more difficult disorders to identify and then treat. Thus you must make certain that you are going for food items that will prevent the disruption of your kidney functions.
Red Bell Peppers: Since red bell peppers contain a very low amount of potassium, they will enable the kidney to perform all of its functions in a safe manner. They also contain an important antioxidant by the name of lycopene that fends off cancer growth in the body.
Garlic: This particular root vegetable also holds within it numerous medicinal properties. Not only does it add a lot of flavour to cooking, it has also proven to reduce renal reperfusion, a condition linked to kidney failure.
Bamboo Shoots: As strange as it may sound, bamboo shoots bolster your immunity levels to an impressive extent. It also helps with cholesterol and blood sugar.
Onions: Though you might already be familiar with numerous forms of onion in your daily assortment of dishes, you must also note down how onion aids in reducing blood viscosity and blood pressure, both of which can lead to kidney damage.
Lemon Juice: Normally thought of as refreshment for the hot summers, lemon juice is actually a surprising safeguard against the onset of various kidney diseases. It maintains your pH level, promoting stronger immunity within your body.
Berries: Through a combination of strawberries, blueberries, raspberries, and cherries in your diet, you will be able to avoid the build-up of toxic substances in your kidneys. They also provide a healthy amount of fibre, vitamin C, and folic acid.
Watermelon: This wildly popular summer fruit is filled with lycopene, which, as mentioned before, is a strong antioxidant that sees to the avoidance of renal injuries. It also picks out certain oxygen radicals and clears them out.
Turmeric: This essential spice that you may already be acquainted with is, in fact, a surprising source of antioxidant. It also protects your body from the accumulation of certain cancer cells. It is also said to improve your digestive tract.
Carrots: Carrots are a good source of vitamin A, which enables your kidney to clear out the harmful toxins from the urinary tract. They also reduce your creatinine levels, which makes you prone to numerous kidney diseases.
Water: An essential item that controls your body in more ways than one, water is one of the most effective ways to clear out all sorts of suspect substances from your system.
Thus, by including most if not all of the foods mentioned above, you will be able to protect your kidney to the best of your ability and ensure the best renal health for yourself.

17
people found this helpful
Shared 2 months ago • Featured Tip

DM - Nephrology, MBBS Bachelor of Medicine & Bachelor of Surgery, MD - Medicine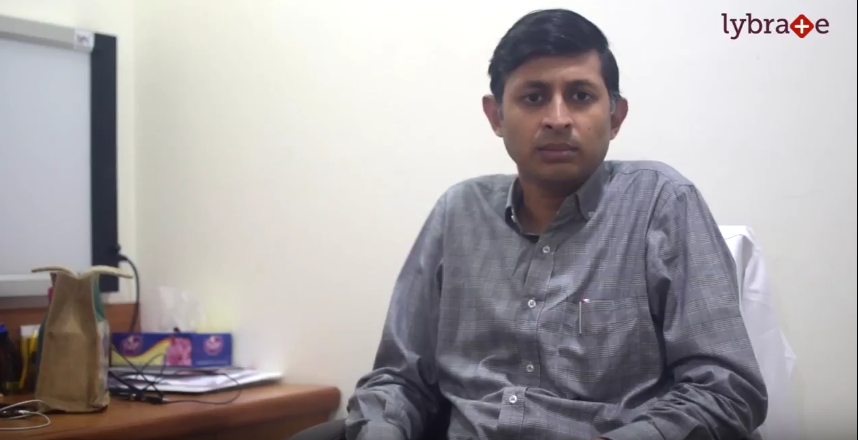 Kidney transplantation or renal transplantation is the organ transplant of a kidney into a patient with end-stage renal disease. Kidney transplantation is typically classified as deceased-donor or living-donor transplantation depending on the source of the donor organ.
3701
people found this helpful
Shared 3 months ago • Featured Tip

DM - Nephrology, MBBS Bachelor of Medicine & Bachelor of Surgery, MD - Medicine
Kidney transplant is a tricky thing, there are a lot of parameters involved, matching blood groups and many such issues come into play. It's not easy and even if you do get a donor, there is the matter of the whole surgery being successful. Yet a kidney transplant if successful is a great feeling and a lot better than being on dialysis. The number of restrictions and precautionary measures is much lower for one thing, and you can go back to an almost normal lifestyle.
There are a few measures you must acknowledge but those are just short-term steps and will help you to recover from a kidney transplant. So here are some handy tips to keep in mind post a successful kidney transplant:
Medication: There are a series of medical instructions that you need to follow, and religiously adhere to them. Usually, immunosuppressant is prescribed which helps prevent organ rejection, but that too comes with its own set of side-effects. Medicine dosages are readjusted to find the perfect balance and you need to keep your health care professionals updated about every little change or discomfort you feel after you take your medication. You also have to keep in mind the time of the day you need to take them, so best set an alarm for each time.
Protect yourself: Immunosuppressants while helping your body accept the new kidney, lower your immunity so that your body doesn't resist the change and tag the transplanted kidney as a foreign object. This, in turn, makes you highly susceptible to infections and that is dangerous for your new kidney. Inform your caregiver if you find wounds on your skin that are not healing, go for all your vaccine appointments and wash your hands with antimicrobial gels and hand wash. Avoid coming in contact with anyone with a contagious disease.
Diet overhaul: Your diet is integral in helping you on your path to recovery. After a successful transplant you don't have to make too many changes to your normal diet but at the same time not go overboard. You have to avoid the intake of undercooked or raw food items as your immune system is currently not at its full strength. Increase protein intake but the trick is to not overdo it, so consult a dietician for the recommended quantity. It is generally advised to stay away from grapefruits and its constituents as your immunosuppressants will react badly to them.
Hydration: You need to drink a lot of water to keep yourself constantly hydrated, to help your kidney transplant. Do not try other substitutes for water like carbonated water or fruit juices. Drink two litres of water daily and avoid caffeine as it causes dehydration.
A kidney transplant provides a new lease on life. Do not squander it and take all the necessary measures to protect yourself and enjoy a healthy life. In case you have a concern or query you can always consult an expert & get answers to your questions!
3543
people found this helpful
Shared 4 months ago • Featured Tip

DM - Nephrology, MBBS Bachelor of Medicine & Bachelor of Surgery, MD - Medicine
Hematuria is the medical name of what is commonly known as bloody urine. It's an unpleasant and particularly painful feeling where the discharge of urine from your system is either cola coloured with blood clots or just a light shade of pink. It varies in visibility, that is, it can either appear to the naked eye or it may only appear under a microscope when a sample is examined. If it isn't easily visible then it can only be detected as a part of your regular check-up as the symptoms are more often than not invisible. Which is why it is very important to get a full body check-up done as often as possible.
Hematuria is an indicator of other serious conditions that could be underlying and not easily apparent. You should not sit on it and definitely visit your doctor if you notice something similar or if you feel any sort of discomfort while urinating. The number of reasons that can cause bloody urine are:
UTI: Urinary tract infection is one of the reigning causes of most renal and gynaecological problems. It is when your urethra and bladder are affected and it causes a perineal urge to urinate which is also a painful experience. Along with this your urine might carry a strong stench. Bloody urine, in this case, is not visible to the naked eye so you have to go in for a check-up as soon as the other symptoms arise.
Stones: Stones in your bladder or kidneys are caused due to the accumulation of minerals from highly concentrated urine. These harden over time and become stone-like. Kidney stones are extremely painful and can cause bleeding both microscopic and visible.
Exercise: Exercise should be practised in moderation. If you are not used to regular exercise then the first time you start, take it slow and gradually build up from that point onwards. Even then, if after a workout you see blood in your urine, then visit your doctor immediately. It is rare for exercise to cause bleeding but it can be the trigger to other problems that might be the actual culprits behind the bleeding. If you have any injuries in your kidney from working out or from contact sports then you are likely to see blood in your urine.
Prostrate: This is a problem aging males are likely to face no matter how active and healthy a lifestyle they lead. The prostate gland can sometimes get enlarged and cause obstruction in the flow of urine by pushing the urethra into a compressed corner, as the prostrate takes up more space than is allotted to it. The signs include microscopic bleeding but also a painful need to urinate perpetually. There may also be a visible bloody discharge of urine.
Thus, hematuria can be sneaky or it can come with ringing bells. Either way, it is best to not avoid going to the doctor and most importantly get regular check-ups done for your own health and safety. In case you have a concern or query you can always consult an expert & get answers to your questions!
3144
people found this helpful
Shared 4 months ago • Featured Tip

DM - Nephrology, MBBS Bachelor of Medicine & Bachelor of Surgery, MD - Medicine
Polycystic kidney disease is a kidney disorder where fluid-filled cysts or sacs develop within the kidneys. The disease is a genetic disorder and the development of multiple cysts is due to structural abnormalities of the renal tubules. Eventually, the cysts enlarge and replace the kidneys. Sometimes they can even spread to the liver and cause kidney as well as liver damage. Although the cysts are non-cancerous, their proliferation and enlargement cause severe functional abnormalities of the kidneys.
Polycystic kidney disease if unchecked causes kidney failure and other severe complications like high blood pressure, urinary tract infections, blood in urine and kidney stones. Other symptoms of enlarged cysts are increased abdominal size, feeling bloated in the abdomen, backache and headache.
Diagnosis of polycystic kidney disease is not easy because the symptoms may not be very apparent for years. But if your parent or siblings or child has the disease, there are chances of you getting it too. So, it is advisable to get a screening done by your doctor if you have an affected relative or observe signs and symptoms of the disease.
The disease once diagnosed can be treated using medications but lifestyle changes and adoption of a healthy balanced diet helps to manage the disease to a great extent. Here are 5 tips that you can consider to manage the disease:
1. Stay Hydrated
To help your kidneys function appropriately, be sure to keep yourself hydrated thoroughly. It is the function of the kidneys to filter and flush out toxins from the body. So, to make its job easier it is always recommended to drink a lot of water and vegetable juices. Drinking cranberry juice has been proven to benefit in getting rid of the cysts.
2. Eat More Fibre
A healthy diet includes a good supply of vitamins and minerals along with fibre-rich foods that make digestion and flushing toxins out of the body more convenient. Diets rich in fresh fruits and vegetables have always helped in reducing stress on the kidneys. Include a lot of green leafy vegetables like lettuce, peas, lentils, broccoli and sprouts.
3. Balance Protein
It is important to have a considerable amount of protein in your diet but the consumption must also be monitored so that you do not consume it in excess. Excess protein puts stress on the kidneys and less protein can cause malnutrition. Protein-rich foods like pulses, beans, eggs, meat, fish, yoghurt, cheese and nuts can be consumed in proportion to your weight and age. Consult your doctor or dietician for the amount of protein that you need.
4. Check Salt Intake
Too much salt intake increases your blood pressure. So to manage polycystic kidney disease it is important that you limit your salt intake. Avoid using table salt and excess salt in cooked foods. Also consider the hidden salts present in foods like that in takeaways, ready to eat meals, processed bread etc.
5. Sip Herbal
Herbal tea with parsley, marshmallow, chamomile, basil or other such herbs can be consumed twice daily to maintain a good health. Avoid caffeinated drinks completely. Herbal teas generally contain antioxidants and other trace minerals which help to keep your body healthy.
2
people found this helpful
Asked for male, 66 years old from Aligarh

DM - Nephrology, MBBS Bachelor of Medicine & Bachelor of Surgery, MD - Medicine
It would be important to know the cause of kidney disease. Ideally for a ckd around 0.4-0.5gm /kg b.wt. Protein is required, more so from vegetarian sources, but one would need a proper consultation for that as lot of restrictions would be based on your clinical status and cause of kidney disease. But yes completely restricting protein would not be a good idea. You can consult a nephrologist locally or you can contact me.
1
person found this helpful
Asked for female, 50 years old from Delhi

DM - Nephrology, MBBS Bachelor of Medicine & Bachelor of Surgery, MD - Medicine
Dear Lybrate user. Nephrotic syndrome is quite commonly seen in between 2-8 years and it responds well (almost 90% children go into complete remission or protein in urine becomes nil) to steroids. There is a proportion of children who again start loosing protein in urine but it does respond very well to a repeat course of steroids. A very small proportion of children would need some treatment other then steroids because of poor response to steroids. But for proper consultation would need to physically see the child first.
5
people found this helpful
Shared 5 months ago • Featured Tip

DM - Nephrology, MBBS Bachelor of Medicine & Bachelor of Surgery, MD - Medicine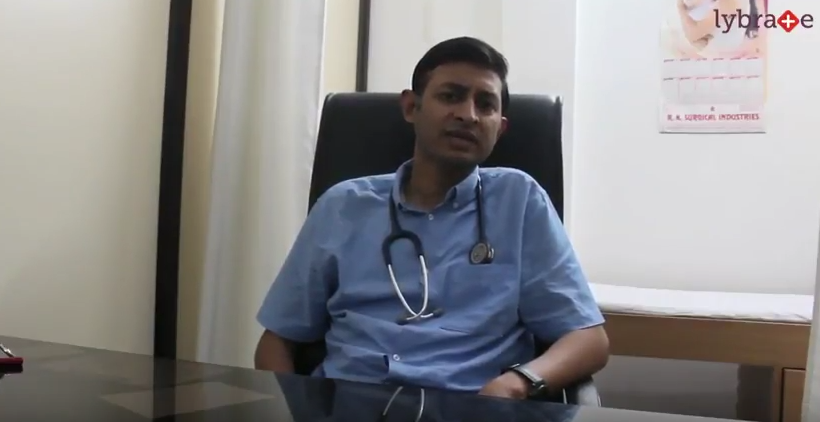 Hi all!
I am Dr. Suraj Gupta. I am a Nephroologist and a kidney transplant specialist. I practice in Narayana super-speciality Hospital and my clinic is located in Gurgaon. Today I will talk briefly about end-stage kidney diseases and the option of treatment for such patients. End-stage kidney diseases or CKD (chronic kidney diseases), this is a stage where kidney stops functioning or the kidney function is to the minimum where it requires some form of renal treatment. At this stage, there are two options available for any patient. Either to go for dialysis or opt for the kidney transplant. Dialysis vis-a-vis transplant, there is a significant survival difference as well as the quality of life difference.
Compared to dialysis, renal transplantation offers significant survivability of about 15 to 16 years. Any patient especially in younger age somebody if you take an individual who is at the age of around 30 to 40 years, if he gets a suitable donor, the survival is almost 15 years more than what he can live on dialysis and the quality of life if you compare is significantly better. The person can resume the normal life. The person can start working as a normal individual and the same individual does not have to visit a dialysis unit twice or thrice in a week. So the quality of life is significantly better. Even in the case of an elderly individual if someone is, say 50 or 60 years old, even for them the survival is significantly better. The survival vis-a-vis dialysis is almost 7-8 years. And these are all western data. The quality of dialysis, the kind of flexibility, acceptability for dialysis which India has. Everyone does twice or thrice a week dialysis.
If we see that, the survival would be much better because we're almost giving an individual a normal kidney so he regains almost a normal kidney function and can live a normal healthy life. This is what transplantation can offer to you but yes it is not always possible for an individual to have transplantation. There are certain problems, either the donor is not available, the matching donor is not available or the person is too sick or has other illnesses like any other organ failure like heart failure or any liver disease which excludes the person from having the kidney transplant. For such individual dialysis is a very good modality of treatment provided the dialysis is done well, provided adequate dialysis is done and providing dialysis is started early.
There are two kinds of dialysis which are available - either it is a Peritoneal Dialysis or it is a Hemodialysis. Peritoneal dialysis can be done very well at home. You can do exchanges, water exchanges, fluid exchanges three times or four times in a day and individual can very well do it on their own. They do not need to go to the hospital. It can be done independently and once in a month or if any complication gets developed at that time they need to visit a hospital and consultant their nephrologist. Hemodialysis is in fact by all means and in-center dialysis. Majority of hemodialysis is done in-centre. So they need to visit a dialysis unit where they are connected to a unit machine.
They have to sit there for 4 hours and do hemodialysis, and almost for 4 hours thrice in a week. This dosing is very important. 12 hours in a week is the minimum amount required, the minimum duration required for any individual. Because reducing the amount/duration of dialysis per week would have serious consequences on the quality of life as well as the survivability of the individual. This is what we can do for any patient who has already reached this stage but still all said and done, transplantation is probably the best modality to treat any individual who reaches a stage of renal failure because obviously, we would be replacing the diseased kidney with a normal functional kidney. So that is what is my message is- start treatment if someone reaches a stage where they need treatment, the Kidneys are not functioning. They should reach the nephrologist at the earliest. Choose wisely, start whatever the option you have and get enrolled in a good program where you follow either transplantation or dialysis whatever the option you have.
Thank you!
3051
people found this helpful
Shared 5 months ago • Featured Tip

DM - Nephrology, MBBS Bachelor of Medicine & Bachelor of Surgery, MD - Medicine
Blood circulation is one of the most important functions in our body because blood is the medium that carries oxygen and all the significant nutrients to the different organs. When blood circulation takes place, a certain pressure is exerted on the arteries of the heart and the blood vessels. However, when this pressure increases, a condition called high blood pressure develops whereby the systolic and the diastolic pressure escalate above the normal levels. High blood pressure not only leads to the damage of the heart, the brain and the eyes, it also leads to the impairment of the kidneys.
To combat a fast-paced life in an urban setting, we adapt certain lifestyle measures which serve some of the core purposes, like satiating our hunger, quickly. One of these measures includes the intake of canned products. With canned foods, cooking becomes faster and easier. But, one of the major downsides of canned foods is that too much of it can lead to the development of high blood pressure.
The link between BPA and canned foods
BPA or Bisphenol A is an industrial chemical that is present in high concentrations in canned foods and beverages. According to researchers, our body contains the reproductive hormone, estrogen in a particular amount. However, BPA mimics the properties of estrogen and tampers with the cells of the heart and our blood vessels that are otherwise sensitive to estrogen, thereby increasing the chances of high blood pressure. Because of that, same reason BPA can also lead to the development of cardiovascular disorders.
BPA is also the primary chemical used to prepare the food containers or the cans. That is why when people drink or eat from these cans, the body accumulates the chemical as well.
According to medical experts, the systolic pressure rises by 5 mm of Hg after consuming two bottles of canned beverages. To detect this effect better, a medical team conducted a study using 60 men and women, among whom some were asked to drink soy milk from canned bottles and the remaining drank the same product from glass bottles. After this, these 60 men and women underwent a urine test. The test results showed that those who drank from canned bottles had a significant amount of BPA in the urine, which concluded the fact that canned foods are not such a healthy option after all.
What can you do?
So instead of opting for canned foods, another option is basing your diet around fruits and salads. But not the canned variety, but the homemade ones. If you are strapped for time, then you can look for salad bars and cafes. Else simply look for easy to prepare recipes online, prepare the food and store them in your freezer.
3774
people found this helpful
View All Feed
Near By Clinics

4.4
(

12

ratings)
Sector-24, Gurgaon,
Gurgaon
View Clinic