About
We are dedicated to providing you with the personalized, quality health care that you deserve.
...more
We are dedicated to providing you with the personalized, quality health care that you deserve.
More about Dr. Namit Gupta's Brain Spine And Nerve Clinic
Dr. Namit Gupta's Brain Spine And Nerve Clinic is known for housing experienced Neurologists. Dr. Namit Gupta, a well-reputed Neurologist, practices in Gurgaon. Visit this medical health centre for Neurologists recommended by 65 patients.
Timings
Location
NO-810, 8th Floor, M3M Cosmopolitan, Near St.Xavier School
Sector-66
Gurgaon,
Haryana
-
122001

Get Directions
Photos (2)


Videos (1)
Doctor in Dr. Namit Gupta's Brain Spine And Nerve Clinic

MBBS, MD - Medicine, DM - Neurology
Neurologist
Book appointment and get ₹125 LybrateCash (Lybrate Wallet) after your visit
Services
Submit Feedback
Submit a review for Dr. Namit Gupta's Brain Spine And Nerve Clinic
Your feedback matters!
Write a Review
Reviews
Feed
Shared yesterday • Featured Tip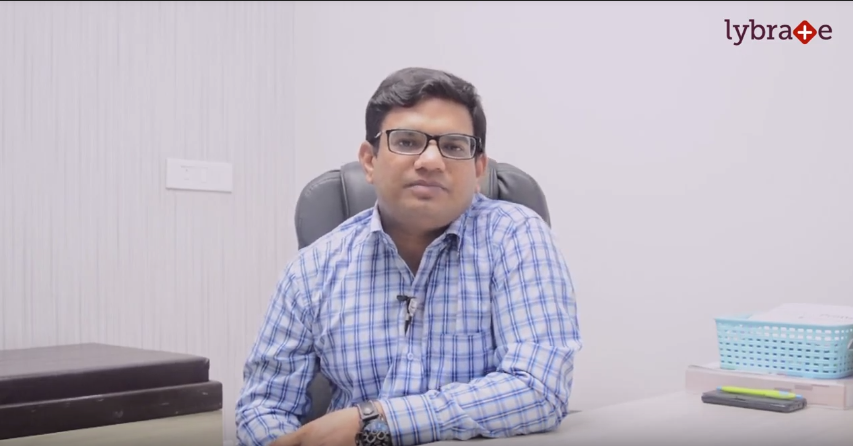 1184
people found this helpful
Shared 2 months ago • Featured Tip
It has been proven by researchers that there is no definite cure for Parkinson's disease but its side effects and symptoms can be effectively managed. Medications are made available for treating the condition and ease the movement especially symptoms like stiffness and tremor. During the early stages of the disease, it is better to take the pill along with food to avoid nausea, which can be caused due to some medicines. However, in the later stages, the medication can be taken either 1 hour before a meal or 2 hours after a meal for effective treatment.
Symptoms of Parkinson's disease
Different therapies are used to treat Parkinson's disease and these include occupational, physical and speech therapy. The disease is known to manifest in many ways and some of the symptoms include sleep problems, fatigue, and constipation. The most common symptom patients suffer from is depression, and it is estimated that about 50% of the patients suffering from this disease experience depression. Commonly the symptoms of depression include worrying, feeling of sadness, and loss of interest. It has been found in some people that Parkinson's disease occurs due to abnormal genes. However, the real cause of the nerve cell break down is not known.
Important tips to consider
The best way to deal with the side effects of Parkinson's disease includes building a health care team, finding the best doctor, and managing your medications.
It is a progressive disease and in the initial stage, it starts with a mild tremor. However, with time it affects your speech and even your cognitive abilities. For that reason, it is important that the treatment plan is recognized and the symptoms that affect day to day life are managed properly.
The disease takes a toll on the emotional and mental health of a person and it is imperative to consult a licensed psychologist for that reason. Antidepressant medications are provided by doctors to treat this condition.
How to deal with Parkinson's disease?
It is very important for people suffering from Parkinson's disease to exercise and include a nutritious diet. The diet recommendation prescribed by the doctor should be followed and one should eat a low protein diet after consulting the doctor. The movements of the intestinal muscles are also affected with Parkinson's disease and these can result in constipation. Hence, it is better to include whole grains, vegetables, and fruits in the diet and eat foods that are rich in fiber.
It is very important that you drink lots of water so that the color of the urine is clear or light yellow. A fiber supplement like Metamucil or Citrucel can be taken every day, but the instructions provided on the label should be followed.
3622
people found this helpful
Shared 5 months ago • Featured Tip
As children, you have probably learnt that paralysis is complete inability to move, sense, touch or control other bodily sensations. But little did we know that paralysis comes in many forms depending on the extent to which a person is immobilized. So, what is the difference between partial and total paralysis?
What is Total Paralysis?
Whether temporary or permanent, paralysis is the inability to move part of the body due to nerve damage. However it does not mean that people with total paralysis cannot move any parts of the body – they can still use their faces and necks. The extensive form of paralysis is typically referred to as quadriplegia, which involves diminished or absence of movement in the trunk, arms, legs, hands and feet. Some common symptoms of total paralysis are as follows:
Unable to control bowels and bladder
Pain anywhere in the body
No sensation below the site of injury
Difficulty breathing
What is partial paralysis?
A smaller portion of the body is affected by partial paralysis. One of the most common types of partial paralysis is Paraplegia that occurs below the waist. If affects both the legs, hips and other functions. Other forms of partial paralysis can be Monoplegia where a single area like one limb gets affected and Hemiplegia where parts of the body on the same side get affected. Some common symptoms of partial paralysis are as follows:
Inability to walk
Difficulty with sexual functioning
Pain below the site of injury
Unable to feel or move your legs or arms
How to Predict the type of paralysis?
The location of the injury or site of nerve damage will usually determine the type of paralysis. Damages in the cervical spinal cord almost inevitably lead to total paralysis associated with quadriplegia. The higher the injury is located, the more extensive the paralysis will be. Lower injuries commonly lead to partial paralysis. The prognosis is generally much better with this type of paralysis. With proper care and therapy, individuals may experience intermittent difficulties with movement and can regain.
Can paralysis be treated?
Whether it is total paralysis or partial paralysis, the positive prognosis is certainly possible, given the condition of the patient and other factors. Physical therapy involves teaching the brain and spinal cord to work around the damage and also aid neuron healing over time. Paralysis can be classified under a number of ways and the most basic classification is that of partial or complete paralysis. Talk to your doctor to understand what type of paralysis you have and adopt a positive outlook to help you towards recovery. In case you have a concern or query you can always consult an expert & get answers to your questions!
3510
people found this helpful
Shared 6 months ago • Featured Tip
When particular nerve cells in the brain don't function properly, it leads to epilepsy, which is a common brain disorder. There are several variants of epilepsy, and the one that you are suffering from would play a major role in the type of seizure you are likely to have. Here are the two most common type of seizures:
Common types of Seizures
Generalized seizures: This type of seizures take place when nerve cells on both sides of the brain start misfiring. They may lead to black out, fall or muscle spasms.
Focal seizures: It starts in a particular area of the brain, and the names of the seizure are based on the affected area of the brain. They may lead to both emotional and physical effects which may affect the way a person feels or sees or hear things that have no real presence. In particular cases, the symptoms of focal seizures are regarded of some other kinds of mental or nervous disorder.
Seizures are not considered an either-or thing since some people tend to have a particular type of seizure which gradually alters its course. It is not always easy to classify certain types of seizures which are called unknown-onset seizures and may lead to both physical and sensory symptoms. Both focal and generalized seizures can be categorized into various groups. The most common are listed below:
Subcategories of focal and generalized seizures
Simple focal seizures: It may change how the senses read the surroundings of a person. It can make a familiar taste or smell appear strange. Some people feel dizzy or visualize flashes of light or make the affected individual feel nauseated or sweaty.
Complex focal seizures: It normally happens when a part of the brain which controls emotion and memory gets affected. The affected person may feel awake even when he has lost consciousness. It can take several minutes for a person to come out of the problem.
Secondary generalized seizures: It starts when a part of the brain spreads to the nerve cells. They may lead to a few physical symptoms including muscle slackness and convulsions.
On the other hand, there are six variants of generalized seizures:
Clinic seizure: The muscles tend to have spasms which make a face, neck, and arms jerk rhythmically. It can last for minutes together.
Tonic-clonic seizure: These are the most notable type of seizures and leads to stiffening of the body, jerking and shaking along with the loss of consciousness. It can last between 1 to 3 minutes, and in case they go for a longer span, it is important to seek immediate medical attention. It may lead to breathing issues and may cause the person to bite his tongue or cheek.
Tonic seizures: When the muscled in the legs or arms or trunk tense up for more than 20 seconds, it is called a tonic seizure. If the affected person is in standing position, he or she may end up falling.
Other types of generalized seizure include atonic seizure, absence seizure and myoclonic seizure which are commonly seen in people who have epilepsy. In case you have a concern or query you can always consult an expert & get answers to your questions!
3746
people found this helpful
Shared 6 months ago • Featured Tip
The chronic disorder that causes recurrent and unprovoked seizures is referred to as Epilepsy. A seizure is an impulsive and unexpected rush of activity in the brain. The reasons for the cause of epilepsy include head trauma, high fever, low blood sugar, and alcohol withdrawal. It is a neurological disorder and more than 3 million people in the United States have been affected by epilepsy. The chronic disorder is common not only in adults but even in young children and it has been observed that it occurs more in males. The disorder can merely be controlled by the use of various strategies as there is no cure for it till date.
Causes of epilepsy
Any illness that disturbs the usual form of neuron activity can lead to seizures. There are many possible causes of epilepsy. The 2 main types of seizures include partial/focal seizure and generalized seizure. The partial seizure would affect only one part of the brain. It is difficult to identify mild seizures. Further, stronger seizures are known to cause uncontrollable muscle twitches and spasms. At the time of a strong seizure, a patient can lose his consciousness. On the other hand, generalized seizures affect both parts (cerebral hemispheres) of the brain so their onset is not easily identifiable. Types of generalized seizures include tonic-clonic, absence or atonic etc. The other important fact is that epilepsy progresses because of imbalance of neurotransmitters which are nerve-signaling chemicals and also due to an abnormality in the brain wiring.
Drugs used to treat epileptic seizures
Anticonvulsant drugs are mainly used to treat epileptic seizures. The type of treatment provided to patients mainly depends on factors like severity and frequency of the seizures. The other factors that are also taken into consideration for the type of treatment provided include medical history, overall health and the age of a person. A patient can feel better with a seizure medication, an implant that works on the nerves, a special diet, and surgery.

Important precautions you must take
It is very important that the medication is taken as directed by the doctor. The main reason behind the use of these drugs is that they reduce the number of seizures and there are no side-effects.
Care should be taken that the drugs provided to the children to treat epilepsy are FDA approved and are safe for use by children.
The epilepsy drugs that can be taken for partial seizures include carbamazepine, phenytoin, valproic acid, valproate, and brivaracetam.
Natural treatments can also be made use of for epilepsy as at times medications do not work well on some patients. Acupuncture, use of natural herbs and vitamins can also be used for treating the brain disorder.
In case you have a concern or query you can always consult an expert & get answers to your questions!

3438
people found this helpful
Shared 7 months ago • Featured Tip
It is very important for any individual suffering from a neurological disorder to take medical assistance. The possible neurological condition can be diagnosed by doing some medical examinations. Some of the examinations that are conducted for diagnosis include a neurological exam, genetic screening, brain scans and many other tests.
Malfunction of the brain can be caused in more than one region of the brain like frontal cortex, anterior cingulate, Parietal cortex and Basal ganglia. It is very important that symptoms are noticed and required tests are done immediately. In case of malfunctioning in the Basal ganglia, there are chances that patients experience more anxiety and avoid clashes in life excessively.
Self - assessment test for neurological disorders
Self-assessment and self-administered tests can identify the presence of the neurological disorder, but it is best to seek medical assistance in such cases. The self-assessment tests can be done by an individual when they face symptoms like problems in urinating, difficulty in concentrating, problems with writing and holding objects, and experiencing blurred vision.
It is important for an individual facing complaints like a headache, numbness in the arms or legs, changes in behavior, fatigue, blurry vision, slurred speech, weakness and changes in coordination to contact a medical professional. The thought of neurological disorder itself is very threatening and understanding the drug options available is very important.
Medications Used
The type of medication prescribed to the patients depends mainly on the condition of the neurological disorder. Some of the drugs that are prescribed include corticosteroids. These are provided for treatment of multiple sclerosis and decrease inflammation. Levodopa is a drug used mainly for treating Parkinson's disease. In addition to physical examination and complete medical history, the diagnostic procedures that are carried out for neurological disorders include Computer Tomography scan (CT scan), Electroencephalogram (EEG), Electromyography (EMG) and Magnetic resonance imaging (MRI).
Important Tips to Consider
The drugs used for treating neurological disorders also cause some side effects. In some cases, patients even develop a drug addiction. In such cases, the two critical components of drug addiction like withdrawal and dependence should be understood very well. Dependence on the drug occurs mainly when the patient takes the medication for a prolonged period of time. Further, depending on the nature of the medication and personal situation of the patient, addiction develops quickly. The patient tends to experience withdrawal symptoms if they become dependent on the medication and when they abruptly stop taking it. The symptoms that are caused in this situation include nausea, tremor, and headache. There are many other diagnostic tests also carried out that are useful and prevent further damage to the nervous system.
In case you have a concern or query you can always consult an expert & get answers to your questions!
3412
people found this helpful
Shared 8 months ago • Featured Tip
Multiple Sclerosis or MS is an ailment that is mainly caused due to the degeneration of nerves in the body. The central nervous system is the main area affected by multiple sclerosis and it has been diagnosed that it occurs more in women than men. The main areas that are affected include optic nerves, brain, and spinal cord. Multiple sclerosis in other words also means scar tissues in multiple areas. There are 4 types of multiple sclerosis which include clinically isolated syndrome, relapse remitting, primary progressive, and secondary progressive.
Causes of Multiple Sclerosis
Multiple sclerosis is regarded as an autoimmune disorder and its exact cause is not known by the doctors. The disease causes demyelination of the brain cells and spinal cord.
People in the age group of 15-60 are the ones affected by this disease. According to scientists, the four main factors that cause this disease are virus, genetic, environmental and immunological.
It is a long-lasting disease that causes disturbances in the body functions.
The condition is examined by the doctors by checking the patient's medical history, conducting neurological exams, and imaging scans.
The spinal fluid analysis is also a procedure that can rule out the possibility of multiple sclerosis.
Symptoms Caused by Multiple Sclerosis
Some of the symptoms that are caused due to this disease include impaired coordination, pain, vision loss, and fatigue.
The nerves in our body are coated with myelin sheath that protects the nerves.
The myelin sheath also aids in the conduction of impulses all through the body.
Inflammation is caused due to multiple sclerosis which eventually results in thinning and destroying of the sheath.
The nerve without a coating is left with a scratch and this results in the nerve not functioning properly.
Severe chronic symptoms are faced by patients so at times pain occurs in the eyes and back. In some patients the symptoms are mild thus the disease is not noticed in the early stages.
The main symptoms include problems with thinking, memory, muscle weakness, numbness, and tingling. Many people even find trouble in walking due to multiple sclerosis.
Effects of Multiple Sclerosis
The main effects of multiple sclerosis include problems like frequent urination or difficulty in emptying the bladder completely.
It can also cause bowel problems, sexual dysfunction, vertigo, dizziness, fatigue, tremor, muscle spasms, depression, emotional changes, and inflammation of the optic nerve.
The lesser known symptoms include swallowing problems, speech disorders, hearing loss, itching, breathing problems, and headache.
It is an unpredictable disease and people are affected by this disease in different ways. In the early stages, it occurs as a subtle sensation for many people.
In case you have a concern or query you can always consult an expert & get answers to your questions!
3303
people found this helpful
Shared 9 months ago • Featured Tip
Alzheimer's disease is a neurodegenerative disorder that causes a degradation and eventually death of the brain cells. People with Alzheimer's disease suffer from a memory loss. There is also a progressive decline in the cognitive capacity of the brain.Today, Alzheimer's disease and dementia have become almost synonymous with old age. It is a heartbreaking experience to see aged people with Alzheimer's disease. They have little or no memory of the present time, of their loved people or the things around them.
The Alzheimer's disease starts off as a mild condition and then gradually progresses through stages. In this article, we will discuss the different stages associated with Alzheimer's disease.
The first stage: This stage shows no significant changes in the affected person. Thus, without any diagnostic tests (such as a PET scan), it will be difficult to detect the condition in the initial stage.
The second stage: This stage brings about some changes in the person. The person might misplace things or may even forget words (something that is often brushed aside as a small problem). However, this seldom interferes with their daily activities. Like the first stage, this stage, in most cases, goes unnoticed.
The third stage: This is the stage that brings about visible changes in the person concerned such as

The person experiences difficulties in trying to organize things.
They forget things they have read, or heard just a few seconds back.
In some cases, the person may not be able to recollect a person's name they have just met.
Some people may end up repeating the same question over and over again.

The fourth stage: This stage marks a further decline in the mental health. The person gets forgetful about himself or herself. They also start mixing up with the dates and months or makes major goof up while cooking (misses out on ingredients).
The fifth stage: The mental deterioration reaches a step further. The person slowly starts forgetting about the present, such as their address, the time of the day, their profession and even phone numbers.
The sixth stage: The problem is getting worse. Hallucination is slowly setting in. The person is starting to forget people and their faces, mixing one identity with another.
The seventh stage: The final and unfortunately, the worst stage. The person stops talking to people, eating, or even walking. They stay confined to their world, oblivious of their immediate surrounding.
Dealing with an Alzheimer patient
In addition to the treatment and medication, a person with Alzheimer's disease needs the love, care, and support of their close and dear ones. Isolating them will only worsen the situation.
It may not be easy to deal with an Alzheimer's patient as the disease progresses, but do not be rude to them. Give them the confidence.
Always keep a paper containing their name, address and emergency contact number in their wallet.
People after the age of 50 should undergo regular health check ups.
In case you have a concern or query you can always consult an expert & get answers to your questions!
3364
people found this helpful
Shared 9 months ago • Featured Tip
Neurological disorders are referred to as disorders of the nervous system that occur due to structural, biochemical or electrical abnormalities in the brain, spinal cord or nerves. They are diseases of central and peripheral nervous system.
Types of neurological disorders:
As any disease of the nervous system is a neurological disorder, there are many types of them; as many as more than 600 diseases. Some of the most common are-
Few more neurological disorders are
Muscular dystrophy and Huntington's disease, caused by faulty genes. Spina bifida, caused by problems with the nervous system development. Degenerative diseases like Parkinson's disease and Alzheimer's disease - Meningitis, Epilepsy.
Causes of neurological disorders:
The causes of neurological disorders are quite diverse. The nervous system has numerous membranes of which the nerve is a vulnerable and delicate spot that can be injured and damaged easily. These disorders have a number of causes
Lifestyle-related
Genetics
Infections
Nutrition-related
Environmental influences
Physical injuries
Symptoms of neurological disorder:
Symptoms of neurological disorders can be emotional or neurological, as well as indicative of other disorders and conditions. Some physical symptoms are
Weakness of muscle
Loss of sensation
Difficulty with reading and writing
Poor cognitive abilities
Unexpected pain
Decreased alertness
Headaches
Blurry vision
Changes in behavior
Numbness of arms and legs
Slurry speech
Symptoms of stroke
Weakness and sudden numbness of face, arms or legs
Severe headache
Trouble with speech
Loss of balance
In case you have a concern or query you can always consult an expert & get answers to your questions!
3306
people found this helpful
Shared 10 months ago • Featured Tip
A brain stroke can affect anyone at any point of time when the supply of blood to the brain is interrupted. It can threaten major physical functions and can prove to be fatally dangerous at times. The brain stem which is placed right above the spinal cord controls the breathing, heartbeat and levels of blood pressure. It is also in charge of controlling some elementary functions such as swallowing, hearing, speech and eye movements.

What are the different types of strokes?
There are three main kinds of stroke: ischemic strokes, hemorrhagic strokes and transient ischemic attacks. The most common type of brain stroke is the ischemic stroke is caused by narrowing or blocking of arteries to the brain, which prevents the proper supply of blood to the brain. Sometimes it so happens that the blood clot that has formed elsewhere in the body have travelled via the blood vessels and has been trapped in the blood vessel which provides blood to the brain. When the supply of blood to a part of the brain is hindered, the tissue in that area dies off owing to lack of oxygen. The other variant of brain stroke is termed as hemorrhagic stroke is caused when the blood vessels in and around the brain burst or leak. Strokes need to be diagnosed and treated as quickly as possible in order to minimize brain damage. Remembering the F.A.S.T. acronym can help with recognizing the onset of stroke (Face, Arms, Speed, Time - explained below).
What are the common symptoms of a brain stroke?
The symptoms of the brain stroke are largely dependent on the area of the brain that has been affected. It can interfere with normal functioning, such as breathing and talking and other functions which human beings can perform without thinking such as eye movements or swallowing. Since all the signals from the brain as well as other parts of the body traverse through the brain stem, the interruption of blood flow often leads to numbness or paralysis in different parts of the body.
Who is likely to have a stroke?
Anyone is at a risk of developing brain stroke although ageing is directly proportional to the risk of having a stroke. Not only that an individual with a family history of brain stroke or transient ischemic attack is at a higher risk of developing stroke. People who have aged over 65 accounts for about 33 percent of all brain strokes. It is important to point here that individuals with high blood pressure, high blood sugar, cholesterol, cancer, autoimmune diseases and some blood disorders are at a higher risk of developing brain stroke.
There are a few factors which can increase the risk of developing stroke beyond any control. But there are certain lifestyle choices as well which aids in controlling the chances of being affected by stroke. It is crucial to refrain from long-term hormone replacement therapies as well as birth control pills, smoking, lack of physical activity, excessive use of alcohol and drug addiction. A brain stroke is a life-threatening medical condition, and when an individual has symptoms that resemble that of stroke, it is crucial to seek immediate medical help.
Treatment for stroke
Treatment depends on the type of stroke.
Ischemic strokes can be treated with 'clot-busting' drugs.
Hemorrhagic strokes can be treated with surgery to repair or block blood vessel weaknesses.
The most effective way to prevent strokes is through maintaining a healthy lifestyle.
What is TPA?
TPA is a thrombolytic or a "Clot Buster" drug. This clot buster is used to break-up the clot that is causing a blockage or disruption in the flow of blood to the brain and helps restore the blood flow to the area of the brain. It is given by intravenous (IV). This can be given only within 4.5 hrs of the onset of symptoms
Time is brain
Remember Every second Loss means brain cells die.
Rush to the nearest Stroke Centre whenever you experience such symptoms.
U can save the brain cells dying if you reach within 4.5 hrs by the CLOT BUSTER.
Endovascular procedures
Another treatment option is an endovascular procedure* called mechanical thrombectomy, strongly recommended, in which trained doctors try removing a large blood clot by sending a wired-caged device called a stent retriever, to the site of the blocked blood vessel in the brain
Stroke prevention
The good news is that 80 percent of all strokes are preventable. It starts with managing key risk factors, including
High blood pressure,
Cigarette smoking,
Physical inactivity.
More than half of all strokes are caused by uncontrolled hypertension or high blood pressure, making it the most important risk factor to control.
Rehabilitation
The best way to get better after a stroke is to start stroke rehabilitation ("rehab"). In stroke rehab, a team of health professionals works with you to regain skills you lost as the result of a stroke. In case you have a concern or query you can always consult an expert & get answers to your questions!
3140
people found this helpful
View All Feed
Near By Clinics

4.5
(

64

ratings)
View Clinic