About
Our medical care facility offers treatments from the best doctors in the field of ENT Surgeon, ENT/ Otolaryngologist, Head and Neck Surgery.Our entire team is dedicated to providing you w...
...more
Our medical care facility offers treatments from the best doctors in the field of ENT Surgeon, ENT/ Otolaryngologist, Head and Neck Surgery.Our entire team is dedicated to providing you with the personalized, gentle care that you deserve. All our staff is dedicated to your comfort and prompt attention as well.
More about GNH Hospital
GNH Hospital is known for housing experienced ENT Specialists. Dr. Priyanjana Acharyya Sharma, a well-reputed ENT Specialist, practices in Gurgaon. Visit this medical health centre for ENT Specialists recommended by 74 patients.
Timings
MON-SAT
04:00 PM - 06:00 PM
11:00 AM - 01:00 PM
Location
GNH Tower, Near Sector-14, MG Road, Opp. Govt Girls College
Sector-14
Gurgaon,
Haryana
-
122001

Get Directions
Photos (4)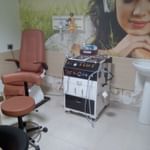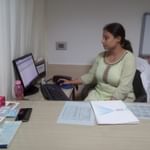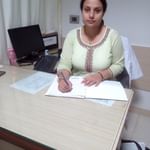 MBBS, MS - ENT ( Gold Medalist Honors )
ENT Specialist
₹300 online
04:00 PM - 06:00 PM
11:00 AM - 01:00 PM
Services
Submit Feedback
Submit a review for GNH Hospital
Your feedback matters!
Write a Review
Patient Review Highlights
"Practical"
1 review
"Thorough"
2 reviews
"knowledgeable"
4 reviews
"Caring"
2 reviews
"Very helpful"
5 reviews
Reviews
Pritesh
Jun 24, 2017
It's been so long, I have lost all hope, but then I met dr Priyanjana Acharyya Sharma and I am hopeful again that I will be fine. Overnite my cold cough aggravated. I was amazed that other doctors before her were not able to even diagnose my problem, but she did it immediately and started the cold cough treatment for it. the staff was very attentive to my needs. In order to diagnose my problem completely she asked me a number of questions. A friend of mine referred to dr Priyanjana Acharyya Sharma. the interior of the the ENT Care was no nicely done, it was so clean. I am so happy with the results of my treatment, that I will surely recommend Priyanjana Acharyya Sharma to anyone gladly.
Aria
Jul 6, 2017
I had lost hope, but the colds treatment given by dr Priyanjana Acharyya Sharma has helped me regain my confidence. I was having very bad thoughts regarding my colds. the ENT Care is designed in such a manner that all requirements of patients are taken care of. Not only she is very calm and composed, but is also a very understanding doctor. she definitely is aware about the latest and advanced ways to treat serious cases. Finally with her treatment, I am completely cured from the disease. the the ENT Care was equipped with various facilities. She is the best ENT knwon in Gurgaon.
Kokila
Jun 28, 2017
Even though my problem was very big, the entire experience of undergoing cold sores treatment was very relaxing. I have had ther cold sores from quite some time. Everything was just spick and span in the the ENT Care. Priyanjana Acharyya Sharma has broad knowledge in ENT . Initially the symptoms of cold sores were not that severe but then it became worse. she helped me in wuick recovery. I thank her for giving me such an effective treatment.
Devyani
Aug 27, 2017
No matter how critical be the situation, she is always very calm. In order to diagnose my problem completely she asked me a number of questions. I was shocked to experience the symptoms of nasal disordersThe staff was very attentive to my needs. It was amazing, the The ENT Carel was so nicely made. I have consulted so many doctors , but no one was able to solve my nasal disorders. I owe him her a big thanks for making me fine again.
Kumaran
Aug 11, 2017
I never get sick, but then last year i started developing throat pain and it was increasing day by day. I consulted Dr Priyanjana as she has broad knowledge in ENT. She is not just friendly, but also is very motivating. Over the period of time the throat ache treatment has helped me a lot. I owe her a big thanks for making me fine again.
Bindu
May 7, 2017
Dr Priyanjana is a famous ENT specialist in Haryana. She has a broad knowledge in her field and also a great experience. I consulted her for hearing test as I was finding minor issue in hearing . But she found out the issue and treated it very well. I am impressed with the way she treats her patients.
Giraja
Aug 19, 2017
I was shocked to experience the symptoms of syphilis for which I chose to consult Dr Priyanjana. I owe her a big thanks for making me fine again. Overall syphilis treatment was very effective. She is not just friendly, but also is very motivating. I appreciate the way he treated me.
Adarsh
Feb 4, 2017
I was suffering from hearing loss problem. She certainly knows the in and out of her speciality. The entire experience of undergoing s treatment was very relaxing. The ENT Care can handle all types of cases. She is so pleasant to talk to and always ready to answer your doubts.
Saket
Dec 11, 2017
i visited mam clinic for throt problem.She prescribed some medine as well some yoga.which help me lot in instant relief.I feel like taking to my family member.she has listened all my quires and answered as well.she is very good doctor. Thanks mam.
Ankit Godara
Aug 31, 2016
Dr. Priyanjana Acharyya Sharma provides answers that are very helpful. Thanks dear ......
Feed
Shared 1 month ago • Featured Tip
Physical pain can often be overwhelming especially for children. Ear ache can cause terrible discomfort to children and can give sleepless nights to both children and parents. It is important for new mom and dads to know the basic causes and remedies of an ear ache. That way the little kids can get relief faster. We will help you know more about ear pain in children. Infants and toddlers suffer more, as they can't express their discomfort. It is crucial to watch out for symptoms like high fever, pulling or tugging ear, white or yellowish discharge coming out of the ear, restlessness, loss of sleep and appetite.
Causes:
The most common cause for ear pain is Acute Otitis Media (AOM) or middle ear infection. Small children are especially vulnerable to this infection. The infection causes fever and pain in children. Infection occurs when the fluid produced, can't be drained by the Eustachian tube. It happens mostly after a bout of cold in kids. Because of it, the Eustachian tube gets swollen making it difficult for the fluid to flow out.
Tonsillitis or an infection of the tonsils can also lead to an ear ache.
Too much ear wax can also cause pain in the ear.
Soothing Remedies:
In the case of a mild case of infection, certain home remedies can give immediate relief. So before running to the emergency, try a few of these.
A hot or cold compress can give some relief. Get a heating pad or ice bag/ pack for this treatment. Children and even adults benefit from this remedy. However, it is not advisable to use heating pads on babies.
If the child is old enough to sleep with a pillow keep his/her head elevated.
If the pain is too much to bear, over the counter analgesics like acetaminophen or ibuprofen can be given provided the stipulated dose for children and infants are maintained.
If the pain is light, simple distraction method works great among children. They can be engaged with either a storybook, a new toy or some game. Letting them munch on their favourite snack can also help.
Some home remedies recommend putting a few drops of olive oil inside the ear. Though this method does not have any scientific base, it might give relief, however, it is necessary to check with your child's doctor before applying this.
The most common way to treat this infection is, however, by giving them antibiotics. If the pain persists, visit your child's doctor, let them examine his/her ears and then if he feels he will prescribe antibiotics.
Prevention Is Better Than Cure:
Says all seasoned parents. Hence know when to be careful to avoid further ear infections. Some point to ponder.
Since ear infections typically start with a common cold, get your child a flu vaccine every year. This will prevent him from catching cold often.
If your child is going to the daycare or school, make sure they do not encourage the sick child to come to school.
Do not let your infant lie down with a bottle before sleeping.
In case you have a concern or query you can always consult an expert & get answers to your questions!
2850
people found this helpful
Shared 3 months ago • Featured Tip
Having a foreign object stuck inside a child's ear or nose is an issue many parents encounter, especially while their child is a toddler. At the early developmental stages, it's natural for children to be curious and attempt such things. It is also quite common for children as well as adults to get insects caught inside their nose or ear. In situations such as this, it's best not to worry, as people tend to aggravate the situation when they panic.
The first thing you should try if you have any foreign object stuck inside your nose is to blow your nose. Be careful not to push too hard so as to not risk injury. Often children will be able to expel foreign objects from their nose only when asked to blow their nose.
If the foreign object in question is not stuck up the nose, but up the ear, or if blowing your nose has not helped, you should try and remove the object with a pair of clean tweezers. Do not try to use household items other than tweezers, as they might push the object further up the cavity. Do keep in mind to have someone help you while removing foreign objects from your own ear as well as to keep in mind to be extra careful not to be too harsh as you might puncture your eardrum. If the foreign object is stuck up your child's nose or ear and they refuse to keep still, it's best to take them to a professional.
What can an ENT specialist do?
If you have a foreign object stuck in your nose or ear and can't get it out easily, it's safest to go to the doctor rather than risk hurting yourself or your child. An Ear-Nose-Throat Specialist can use a local anesthetic to numb the area and use their expertise to better navigate the cavity and remove the object from the ear or nose. If the object is too far up the nose to reach, the ENT Specialist can administer medication to induce a nosebleed which will naturally dislodge the object from the cavity without having to insert anything into it.
When faced with problems such as a foreign object stuck in the ear or nasal cavity, it's best to consult a professional as soon as possible instead of leaving the problem untouched for a long duration of time, as activities such as sniffing or scratching may further aggravate the issue. In case you have a concern or query you can always consult an expert & get answers to your questions!
2785
people found this helpful
Shared 6 months ago • Featured Tip
Head and neck cancers usually start in the squamous cells and are also referred to as squamous cell carcinomas of the head and neck. It occurs in the nose, throat, mouth and salivary glands. Head and Neck cancers are further classified into various categories on the basis of the area of the neck and head where they occur. Although head and neck cancers are different, they both occur inside the mouth, sinuses, nose, salivary glands and throat, which are considered as a group.
Salivary gland cancers are generally very infrequent. An assortment of cancer causing cells is present in salivary glands, so various types of salivary gland cancers have been found to occur.
Causes
If you are habituated to consuming tobacco and alcohol, then you are at the highest risk of suffering from head and neck cancer; however, it can also be caused in people who suffer from infections caused by human Papilloma virus. Other factors may include:
Oral health- Untreated gum diseases and oral cavity can be the reasons behind the development of the disease.
Sex- Women are less prone to head and neck cancers than men.
Lack of Nutrition- If your body is lacking in certain nutrients; you are more likely to catch the disease.
Age- People above 40 years of age are more susceptible to head and neck cancer.
Symptoms-
Difficulty in swallowing- Inflammation and pain in throat, leading to a problem in swallowing.
Hoarse Voice- Hoarseness or change in the voice.
Apart from this, there are some symptoms which show up in a specific area of your head and neck, such as:
Oral Cavity- A red or white patch on the tongue, the gums or the lining of the mouth.
Pharynx- Trouble in breathing and swallowing followed by a frequent headaches.
Treatment
Surgery- Surgery is usually to remove the primary tumour in toto or as much as feasible. Also, clearence of the lymph nodes that are involved is done during surgery at the same time.
Radiation Therapy- Radiation therapy is considered where functions like speech can be conserved.
Chemotherapy- Radiotherapy in combination with chemotherapy can help, if you are suffering from a more advanced form of head and neck cancers.
In case you have a concern or query you can always consult an expert & get answers to your questions!
2802
people found this helpful
Shared 7 months ago • Featured Tip
An estimated of 10 percent or more children snore for more than 1 night. Snoring results from the obstruction of breath when the air makes its way through the mouth. The air passage of the throat through which the air goes in and out causes the tissue to vibrate causing snore. The sound of the snore totally depends on the amount of air passing through the mouth and the frequency at which the throat is vibrating. Children above the age of three years tend to snore when they are deep in sleep.
Primary and secondary snoring:
Children who are otherwise healthy should not have a snoring problem unless there is some health disorder. However, if loud snoring is observed in otherwise a perfectly healthy kid, seeking medical help is a wise thing to do. In general, primary snoring is defined as a condition which is not associated with other sleep-related disorders such as lung disorder, OASS, inability to sleep for a longer duration etc.
Other possibilities:
It is estimated that close to three percent of the children suffers from breathing problem while sleeping. OSAS is a condition which is characterised by pauses in breathing and gasps along with loud snores. There could be instances where a kids' muscle relaxes way too much obstructing the air to pass through. The body and the brain are both alerted at this stage. As soon as the brain sends a signal, the body wakes up. Thus, most kids suffering from this disorder are not able to sleep well and tend to feel tired throughout the day.
Common causes of sleep apnea:
Sleep apena is a major cause of snoring. It can be caused because of allergies, obesity, GERD etc. In children sleep, apnea can also be caused by tonsil. Since the tonsil size of children less than 7 years of age tends to be bigger than adult individuals, it causes snoring related problem. Swollen tonsils not only obstruct air but creates other health related problems as well.
Symptoms of sleep apnea during the day and night:
Loud snore
Snorts, gasps, pauses during sleep
Heavy sweat during sleep
Social and behavioural problems
Failure to get up in the morning
A nasal voice
Easily irritated, cranky and aggressive
Relief measure:
The first thing a that a doctor does is a physical exam followed by observing the symptoms of a kid. Primary snorting can be addressed by physical exercise, counselling and breathing exercise. Problems related to apnea are addressed through medicine, counselling, and exercise. Certain dietary restrictions also needed to be followed during this time. However, apena is completely treatable within a certain time frame.
In case you have a concern or query you can always consult an expert & get answers to your questions!
2688
people found this helpful
Shared 8 months ago • Featured Tip
Sleep apnea is a sleeping disorder in which you experience frequent breathing pauses while sleeping. In case of some, the pauses may last for just a few seconds, while for others, it may continue for a few minutes. Sleep apnea is generally chronic in nature. There are three types of sleep apnea, namely Central, Obstructive and Complex sleep apnea. Central sleep apnea occurs if the brain fails to transmit signals to the muscles responsible for your breathing functions. Obstructive sleep apnea occurs due to relaxation of your throat muscles. Complex sleep apnea refers to a combined condition of both central and obstructive sleep apnea.
Some of the possible causes of sleep apnea are as follows:
Blockage of airway during sleep can cause sleep apnea
Putting on weight can cause obstructive sleep apnea
In some cases, large tonsil tissues can lead to obstructive sleep apnea in small children
Intake of certain medicines like Oxycontin or MS Contin can cause central sleep apnea
Male people are more prone to sleep apnea
Smoking is also a potent trigger for sleep apnea
At times, high blood pressure can induce sleep apnea
Suffering from sinus can also lead to sleep apnea
Large neck size (more than 16 inches) may cause sleep apnea
In case of some people, sleep apnea might be an inherited condition.
The most common symptoms of sleep apnea are mentioned below:
Sometimes, obstructive sleep apnea is accompanied by choking or snorting sounds.
You may encounter breathing trouble while sleeping, leading to a disruption of your sleep.
Maximum times, sleep apnea is accompanied by snoring.
Sleep apnea leads to a dry mouth, which can disturb your sleep.
You may feel dizzy during daytime.
If you wish to discuss about any specific problem, you can consult an Ent Specialist.
2577
people found this helpful
Asked for Male, 21 years old from Hanumangarh
Please start taking steam with plain water and do deep breathing exercises. You can also get a CT PNS done to rule out any deviated nasal septum.
2
people found this helpful
Asked for Female, 24 years
Dear Sir Please use soliwax ear drops 5 drops 4-5 times in a day for 7 days and then come to opd for getting it Cleaned. please do not try to clean it your self using bud. You will complicate it.
3
people found this helpful
Shared 11 months ago • Featured Tip
Nasal allergies are very common and as a result, not taken seriously by most people. In most cases you patiently withstand the coughing and sneezing, which might last for an entire day and in the process might inadvertently damage your health by choosing to ignore it for the time being.
Here are some of the commonly experienced nasal allergies and what you should do to get relief from them:
Runny or stuffy nose: The best option is to just avoid allergy triggers. For example, if pollen is your allergen, then avoid going out during the times pollen count when it is reported to be high. Or, if animals make you sneeze, then make sure to have your hands washed and clothes changed after playing with them. Do not over use decongestant sprays at all. If these symptoms persist for more than half a week, then it's time to seek your doctor's advice.
Uncontrollable Sneezing: Again, the best option is to avoid; but in many cases, it becomes difficult for you to avoid the allergen. In those cases, try antihistamine. If that doesn't work, then you can also go for a nasal steroid spray, but again, make sure to not overuse it.
Post Nasal Drip: Usually, you unconsciously swallow your mucus. But, if the mucus quantity increases, it becomes thicker and results in post-nasal drip. It isn't much common, but you can practically feel the mucus dripping into your throat from the back of the nose. It can result in a lumpy feeling in the throat and can cause irritation. You can try drinking more fluids and using a nasal spray to reduce the mucus quantity. If that doesn't work, then it's time to seek advice from your doctor.
Eyes that itch: Watery eyes that itch are annoying companions of nose allergy and though they might not be a serious hazard for the eyes, you cannot ignore them. Try wearing sunglasses when you go out into a reportedly high-pollen-count weather. It might be a better option to forego contact lenses; they can escalate the entire eye-itching problem. If it becomes too itchy, you can place a cold washcloth over your eyes.
Testing an Allergy: Allergy testing is commonly done by by skin prick test, in order to diagnose the allergens. Once, the allergens are diagnosed, immunotherapy can be started, which will help in improving the symptoms of and in many cases, it provides complete cure. If you wish to discuss about any specific problem, you can consult an Ent Specialist.
2950
people found this helpful
Shared 1 year ago • Featured Tip
Usher syndrome is a genetic disorder that is characterized by complications in vision and hearing; the most common of them being partial/complete loss of hearing and retinitis pigmentosa. Retinitis pigmentosa is characterized by progressive deterioration of the retina, resulting in deprivation of peripheral vision and subsequent night blindness.
The symptoms and its rate of progression usually vary among people. Usher syndrome is classified into three types:
Type 1: In this type, children are born with balance issues and hearing loss problems. The symptoms of night blindness and loss of peripheral vision associated with 'Retinitis Pigmentosa' only appear in the early stages of adolescence.
Type 2: In type 2, children are born with moderate to mild hearing loss problems. Retinitis Pigmentosa develops soon after the child reaches adolescence.
Type 3: In type 3 Usher Syndrome, children are usually born with normal hearing skills, however, loss of hearing and Retinitis pigmentosa occur soon after puberty.
Causes
Hearing loss in Usher syndrome occurs when the nerve cells that are present in the cochlear (inner ear's spiral cavity) are affected by genetic mutation. A similar problem occurs in the cells of the retina leading to loss of vision. These cells allow conversion of light into electrical signals for the brain to interpret them. Both the parents need to pass the mutated gene to the child for it to be affected. If the child has only one gene, then he/she rarely develops the symptoms.
Treatment
This disorder does not have any prescribed course of treatments. The vision loss that occurs in this disorder can be slowed down by nutritional therapy. This therapy involves providing the body with essential amounts of vitamin A which can help in reducing vision loss. If you wish to discuss about any specific problem, you can consult an Ent Specialist.
2807
people found this helpful
Shared 1 year ago • Featured Tip
Allergic rhinitis is characterized by symptoms of a runny nose, congestion, itchy eyes and sneezing. This disorder is usually caused by allergens such as pollen and dust. Commonly known as hay fever, allergic rhinitis may exhibit the following symptoms:

The symptoms of allergic rhinitis are:
1. You may experience a runny nose and congestion in the nose
2. You may have allergic conjunctivitis where your eyes turn itchy and watery
3. Persistent coughing
4. Symptoms of sneezing
5. Swelling may develop underneath the eyes
6. You may have an itchy nose
7. Constant signs of fatigue
Causes
Allergic rhinitis or hay fever causes the immune system to recognize certain airborne substances as harmful. The immune system in the body starts to form antibodies to combat these irritants. The antibodies cause the body to release "histamine", a chemical that triggers the symptoms of allergic rhinitis.
The various triggers that may cause allergic rhinitis are:
1. Dust mites
2. Tree pollen
3. Grass pollen
4. Spoors from outdoor and indoor fungi
5. Ragweed pollen
The treatment for this disorder is to avoid exposure to the triggers. Mild symptoms of this disorder may be treated with over-the-counter medications whereas severe symptoms may require prescription medications.
The various medications for allergic rhinitis are:
Antihistamines: Antihistamines may be administered as pills or nasal sprays; these medications can help with itching and sneezing. Antihistamines help in limiting the effects of histamine in the body.
Nasal corticosteroids: These prescription medications can help treat itching and inflammation in the nose. They are usually the first medications that are administered.
Decongestants: Decongestants are over-the-counter medications that can be used to treat congestion in the nose. You should be careful not to overuse these medicines as they can increase blood pressure.
Allergy shots: If medications do not relieve symptoms of allergic rhinitis, the doctor may prescribe allergy shots to treat the disorder. The injections contain allergens in small amounts which are injected over a period of time; this causes the body to get used to these allergens, resulting in a reduction of the symptoms. If you wish to discuss about any specific problem, you can consult a doctor.
2617
people found this helpful
View All Feed
Near By Clinics
Sector-66, Gurgaon,
Gurgaon
View Clinic