About
We like to think that we are an extraordinary practice that is all about you - your potential, your comfort, your health, and your individuality. You are important to us and we strive to ...
...more
We like to think that we are an extraordinary practice that is all about you - your potential, your comfort, your health, and your individuality. You are important to us and we strive to help you in every and any way that we can.
More about Dr Aanchal Skin & Hair Clinic
Dr Aanchal Skin & Hair Clinic is known for housing experienced Dermatologists. Dr. Aanchal Sehrawat, a well-reputed Dermatologist, practices in Gurgaon. Visit this medical health centre for Dermatologists recommended by 69 patients.
Timings
Location
Jhadsa Road, Sector-32, Prem Puri
Sector-3
Gurgaon,
Haryana
-
122001

Get Directions
Photos (9)









View All Photos
Videos (3)
Doctor in Dr Aanchal Skin & Hair Clinic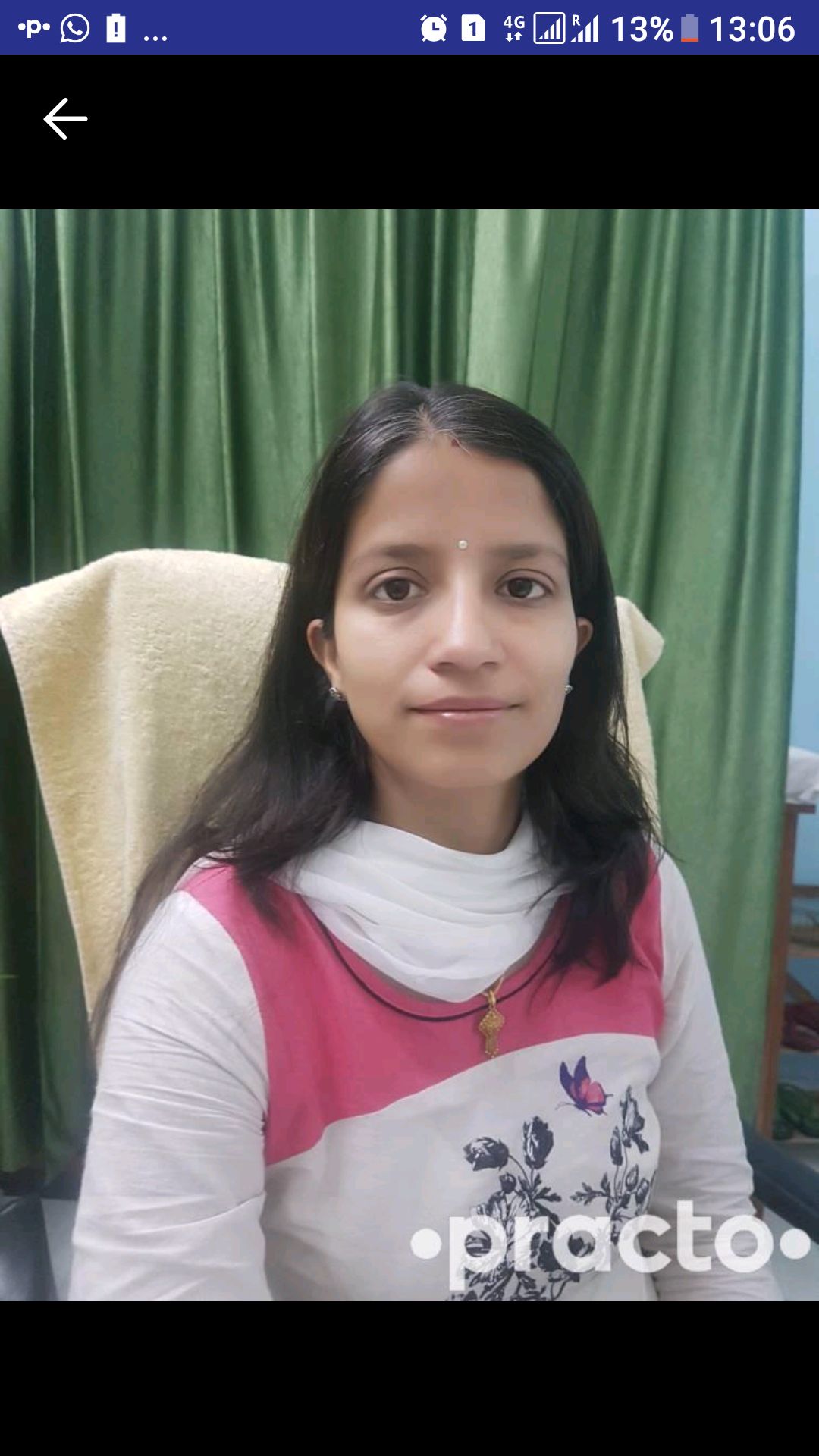 MBBS, Diploma In Dermatology & Venerology & Leprosy (DDVL), DNB Dermatology
Dermatologist
Book appointment and get ₹125 LybrateCash (Lybrate Wallet) after your visit
₹250 online
10:00 AM - 01:00 PM
05:00 PM - 08:00 PM
Services
Submit Feedback
Submit a review for Dr Aanchal Skin & Hair Clinic
Your feedback matters!
Write a Review
Patient Review Highlights
"Professional"
4 reviews
"Well-reasoned"
1 review
"Helped me impr..."
2 reviews
"knowledgeable"
6 reviews
"Very helpful"
5 reviews
"Caring"
3 reviews
Reviews
Nipun
Apr 28, 2017
It has been quite some time that i was suffering from hair fall. I thought it was something very normal, but then I realised the hair fall is something else. The atmosphere in the Dr Aanchal Skin & Hair Clinic is always so positive and full of life. I was having this hair fall, but the symptoms were not very visible. In the very first sitting, Dr Aanchal Sehrawat clearly told us the problem and the what the treatment procedure will be in future. her advice and counselling has helped me immensely. The Dr Aanchal Skin & Hair Clinic have proper facilities for disabled patients as well.
Govindaraj
Feb 3, 2017
It was a bad case of hair fall. Thanks to Dr Aanchal Sehrawat, I am totally satisfied with the hair growth results. I am really grateful as her hair growth treatment has give me a ray of hope. The Dr Aanchal Skin & Hair Clinic is decorated very nicely and doesn't look like a hospital. Not only She is very calm and composed, but is also a very understanding doctor. I was suffering from hair growth for such a long time. Dr Aanchal Sehrawathas a broad knowledge in the field of dermatology.
Ahir
May 17, 2017
She is so nice that they even at odd hours one can call her in case of emergency. The waiting area in the Dr Aanchal Clinic is very comfortable for elderly patients. her advice and counselling has helped me immensely. I thought it was something very normal, but then I realised the pimples treatment is something else. Dr Aanchal has so much knowledge .
Lahar
Jan 28, 2017
I was shocked to experience the problem of pimples. She is very professional and is a really patient listener. I never get sick, but then last year i started developing these symptoms. I read about Dr Aanchal Sehrawat on one of the social media platform. During the complete pimples program she always supported and motivated me.
Dayaram
Jun 8, 2017
I was having very bad thoughts regarding my laser hair removal. The Dr Aanchal Clinic is designed in such a way that every patient feels at ease. I consulted a number of specialists but the way She treated me was the best. Even though there was a long queue, still the staff was very pleasant.he did my laser hair removal.
Sahar
May 21, 2017
she is not just friendly, but also is very motivating. During the complete whitening treatment program She always supported and motivated me. The overall atmosphere in the Dr Aanchal Clinic is very soothing. Aanchal Sehrawat has so much knowledge that for everything my family takes her reference.
Ishayu
Jul 30, 2017
Thanks to Dr Aanchal for providing the skin whitening treatment. She is very patient with all her patients. I was quite impressed with her concept of holistic healing. The complete process of skin whitening treatment was so painless and quick, and i am so relieved that I chose to consult her.
Ashwani
Apr 1, 2017
My pimples and acne never came to a stop and also lowered my self confidence. I was really worried until I went to dr Aanchal Sherawat at Dr Aanchal Skin & Hair Clinic in Gurugram. She not only cured my problem but also helped me gain back my confidence. Amazing Treatment!
Avasyu
Apr 23, 2017
dr Aanchal Sehrawat from Dr Aanchal Skin & Hair Clinic in Gurgaon is a very nice doctor. She has realistic approach on your problems and advise the best treatment as per patient's requirement. She gave me the best treatment for acne scars.
Puneet
Oct 2, 2018
Experience was nice, doctor was able to diagnose.
Deepali Gangwar
Sep 10, 2018
good experience with doctor
Deepali Gangwar
Feb 13, 2019
Good
Deepali Gangwar
Feb 4, 2019
Good
Deepali Gangwar
Nov 3, 2018
good
Verified
Oct 1, 2018
good
Mansi Jaiswal
Aug 1, 2018
Good
Feed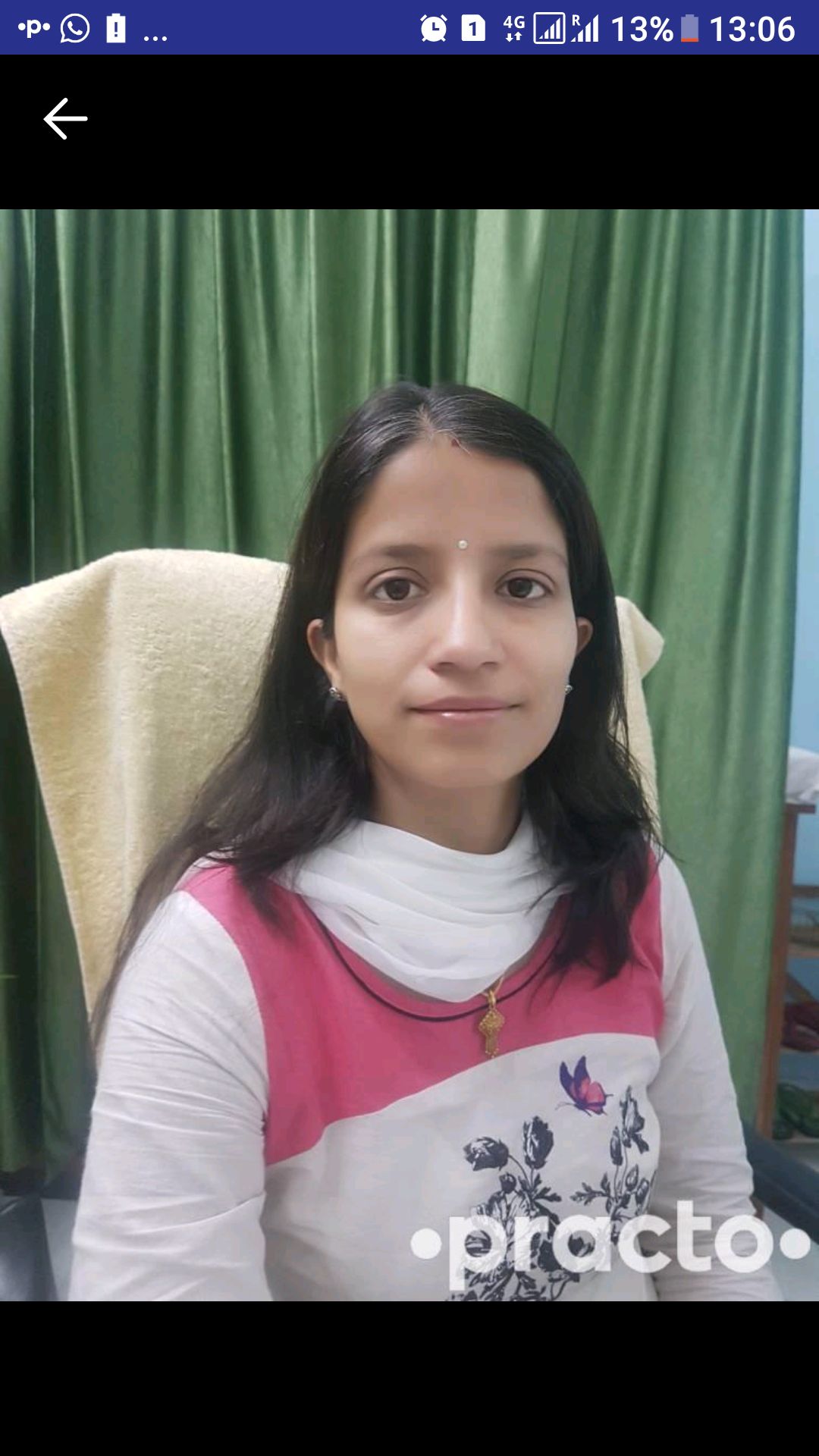 MBBS, Diploma In Dermatology & Venerology & Leprosy (DDVL), DNB Dermatology
Oily hair can kill the entire effort a person invests in looking good on a special day. It is hard to style oily hair. Excess oil can also lead to skin problems. Facial acne or pimples are often caused due to an oily scalp. Cribbing about the problem is of no use. The best way to deal with oily hair is to see a dermatologist at the earliest possible. Following a few home remedies could help you control excess oil.
Ways to deal with oily hair:
Aloe Vera can work wonders- Aloe vera when used in combination with a mild shampoo and a spoonful of lemon juice can remedy oily hair. A concoction, such as this should be used as many times a person shampoos his or her hair. Washing your hair with aloe vera for three weeks at a stretch can give you desired results. Aloe vera can also be used as a conditioner. A mixture of fresh aloe vera gel and apple cider vinegar, when applied on wet hair, conditions hair while removing greasiness.
Use some lime juice- Lime or lemon juice has effectively treated excess oil and dandruff since ages. It can be used without much hassle. Lemon contains citric acid that treats sticky hair and also fights bacterial infections. It is important to wash your hair after the juice has been absorbed into your scalp.
Rinse your hair with tea- The benefits of tea leaves are just too many to list. While drinking tea improves your biological health, rinsing your hair with tea can condition hair ends like nothing else. Apply tea liquor when it is lukewarm; tea leaves act as an astringent in treating oily scalp. This is due to the presence of tannic acid in tea.
Shampoo thrice a week- Shampooing your hair every alternate day can prevent oil accumulation in the pores of the scalp. Sebum and dirt make a person have sticky and oily hair. Washing regularly will rid you of the dirt; the hair remains fresh and clean. Light massaging in the shower can also improve blood circulation in a person's scalp.
Do not rub or scratch your scalp- There are people who love moving their fingers through their hair. This is a bad habit as it leads to more oil secretion. Scratching your scalp from time to time or drying the scalp too vigorously can also act as a deterrent in controlling oil secretion.
3523
people found this helpful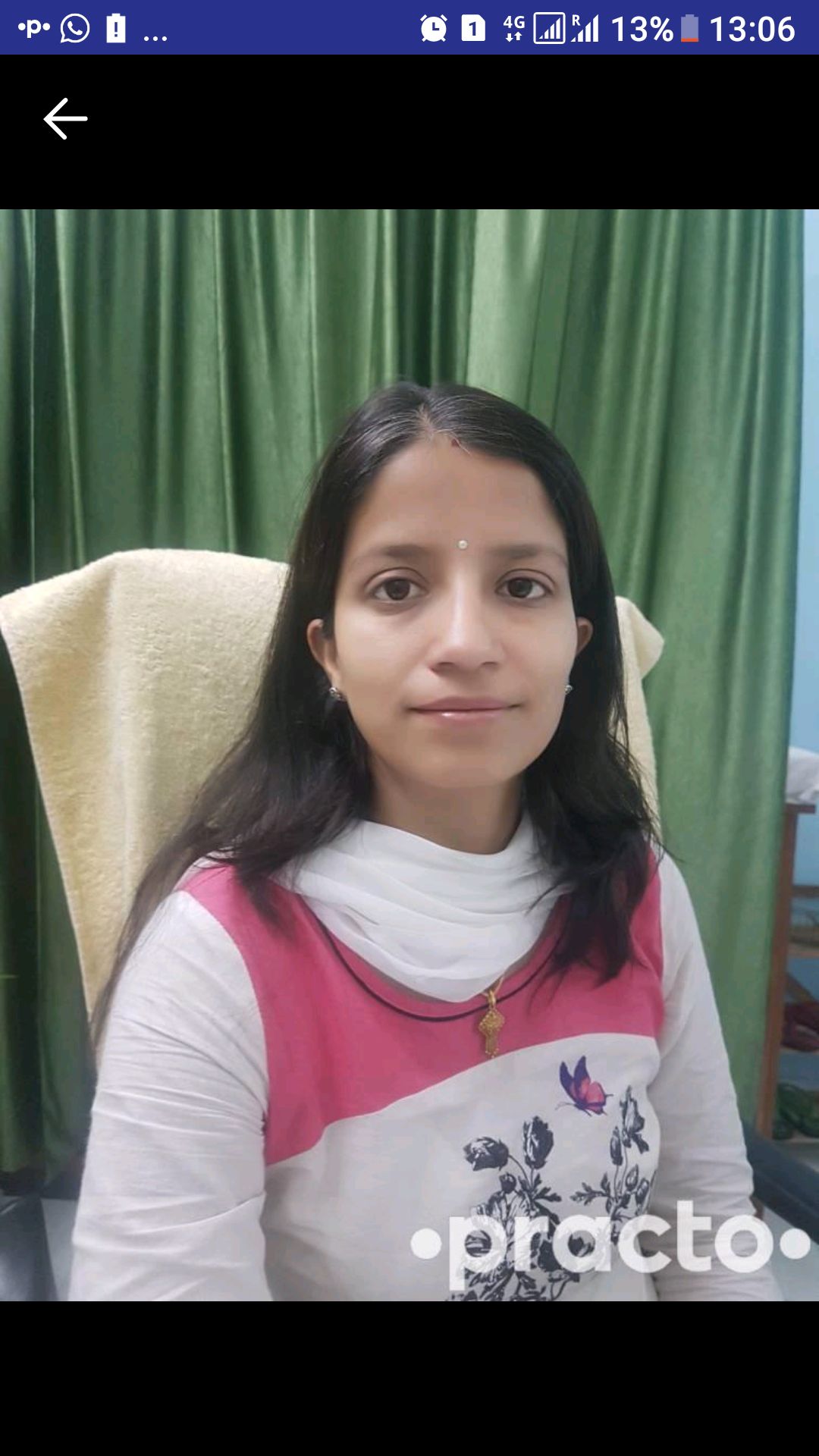 MBBS, Diploma In Dermatology & Venerology & Leprosy (DDVL), DNB Dermatology
Colored marks, which are present on the skin since birth or develop soon after birth are called birthmarks. They can be of many sizes, colors and shapes. Some of them are present on the surface, while a few of them are raised over the skin surface.
Here are some common types of birthmarks:
Salmon patches: These birthmarks are most commonly found. They are flat and thin and are mostly present on the back of the neck, the upper lips, eyelids and in some cases, between the eyebrows. They are usually pale pink or reddish in colour and fade within a year. However, those which are on the nape of the neck might stay and become permanent marks.
Congenital moles: Congenital moles appear at birth. They are usually brown in colour and can be of different sizes. While some moles appear as a single mark, others can appear clustered in groups. The moles which become larger, however, need close observation because there remains a possibility of them becoming cancerous later on in life.
Cafe-au-lait spots: They are smoother than other types of patches. They are present from birth and may develop more during childhood. Usually, these spots are not found in the neck or shoulders, but rather at the legs or torso. It is generally not a health scare. However, if these spots appear in clusters and occur in the armpits accompanied with freckles, they might be suggestive of neurofibromatosis later in life.
Mongolian Spots: They are usually present in babies who are born with darker skins. Mongolian spots usually fade by the time the baby has reached school-going age.
Venous Malformations: These are very rare birthmarks which are formed because of the abnormalities in the veins. These are usually bigger than other birthmarks and need to be treated by a process which is known as 'embolization'. This involves treating the malformation with a solution, thus putting a clog in the blood vessels and shrinking the mark.
3675
people found this helpful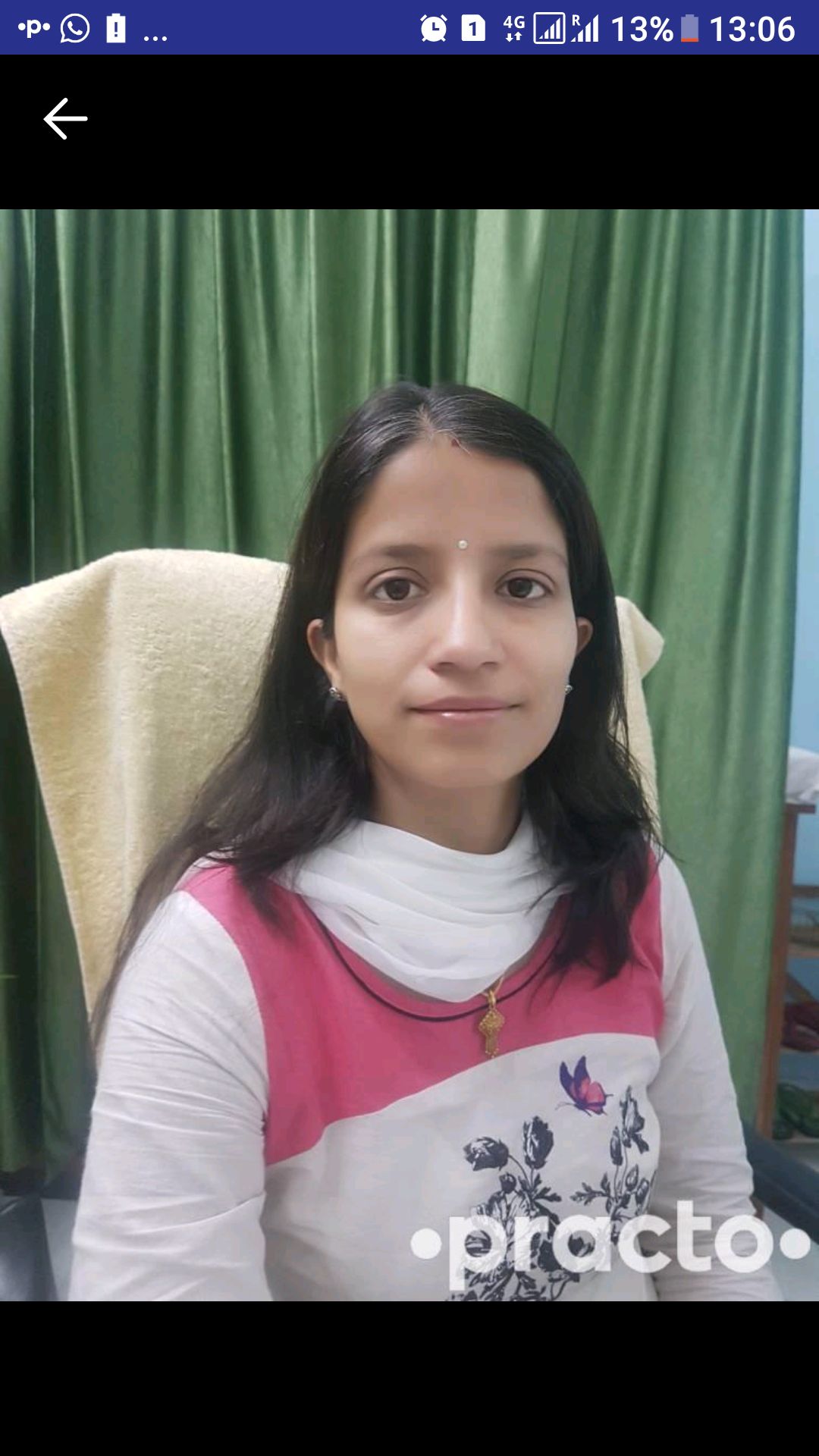 MBBS, Diploma In Dermatology & Venerology & Leprosy (DDVL), DNB Dermatology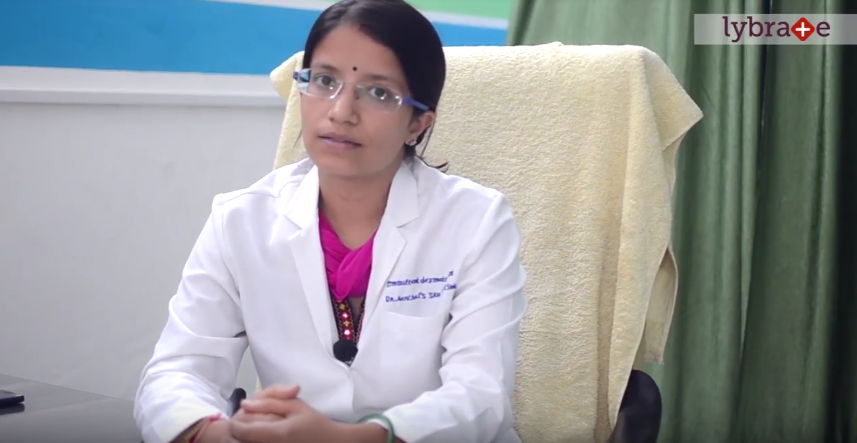 Hi,
I am Dr. Anchal Sehrawat, consultant dermatologist. I will be talking about acne vulgaris. Acne vulgaris which is commonly known as pimples is basically a skin disorder which is characterized by blackheads and whiteheads which eventually progress to classic pimples. In severe cases, it may present itself as cyst or nodules. It basically occurs during puberty when oil glands are active although it can occur at any age. It is not a dangerous disease but it can cause scars and dark spots. So the management of acne depends upon how severe the diseases are? If acne is mild then it can be managed with creams, gels with controls oil production apart from your general skin regiment. In severe cases, we need to give oral antibiotics and if the acne is persistent then we have to evaluate the patient for hormonal imbalance like in case of polycystic ovarian disease.
Apart from medication, we need to go for chemical peeling which is the procedure which we can undertake in every three weeks for 5-6 sittings. It gives better and faster results. For acne scars we have to go for microneedling, microderma abrasion, platelet-rich plasma therapy or fractional CO2 laser. So I would like to advise my patient to avoid stress or any oil based cosmetic or hair products and to take special care during hot humid climate. Avoid breaking your pimple. Also, avoid any food items which is having a high glycemic index. Proper skin care regiment should be followed like right sunscreen lotion, right face wash and moisturizer. You should also follow the advice of your doctor on how to apply creams in order to avoid side-effects otherwise that could lead to discontinuity of your treatment. If you want to know more about acne you can contact me through Lybrate.
Thanks!
3965
people found this helpful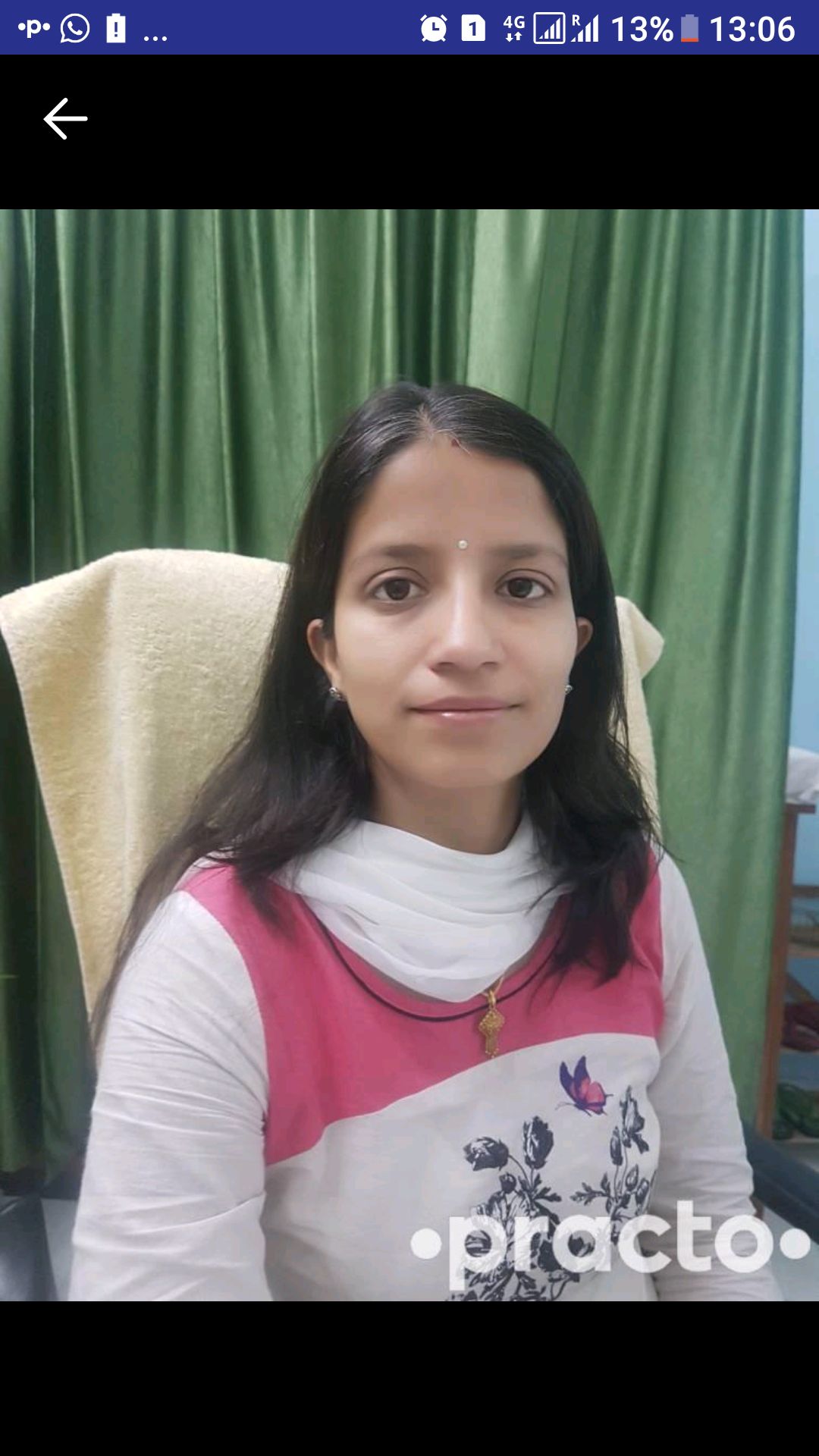 MBBS, Diploma In Dermatology & Venerology & Leprosy (DDVL), DNB Dermatology
If you have ever thought about how to rejuvenate your skin and make yourself look younger, chances are that you have heard about the chemical peel. As the name suggests, getting a chemical peel involves the application of a chemical on the skin that causes the top layer to blister and peel off. By doing this, a new layer of skin is exposed that is usually smoother than before. Chemical peels are often misunderstood and are surrounded by a number of myths.
Let's take a look at three common myths about this procedure:
All chemical peels are the same: All chemical peels are definitely not same. Chemical peels can be categorized as light or superficial peels, medium peels and deep peels. A light peel removes only the top layer of skin to make your skin look brighter and reduce wrinkles. Medium depth chemical peels penetrate deeper into the skin and are used to treat sun damage and pigmentation. Deep peels are the strongest type of peels that penetrate into the dermal layers of the skin. Chemical peels also vary on the basis of the chemical used.
It involves a long recovery: Though the process itself may not take long, the recovery time depends on the type of chemical peel procedure you have undergone. A superficial peel has virtually no recovery time and can be performed even during a working day's lunch break. Medium depth peels can cause discomfort for about an hour after the procedure and can take a few days to heel. During this time, your skin may look patchy and inflamed and may feel itchy. With a deep peel, the skin may heal in 2-3 weeks, but usually remains red for a few months. Depending on the chemical used, you may also feel unwell after a deep peel.
It is beneficial only if you have a dermatological issue: You don't need to suffer from a skin problem to undergo a chemical peel. Many women undergo a chemical peel simply to give their skin a glow and to brighten their skin. It can remove wrinkles and uneven skin pigmentation while making the skin smoother and softer to touch. Along with the face, chemical peels can also be done on the neck, chest, back and arms.
Chemical peels can do a lot for your skin as long as you choose the right peel for your skin and it is performed safely.
3366
people found this helpful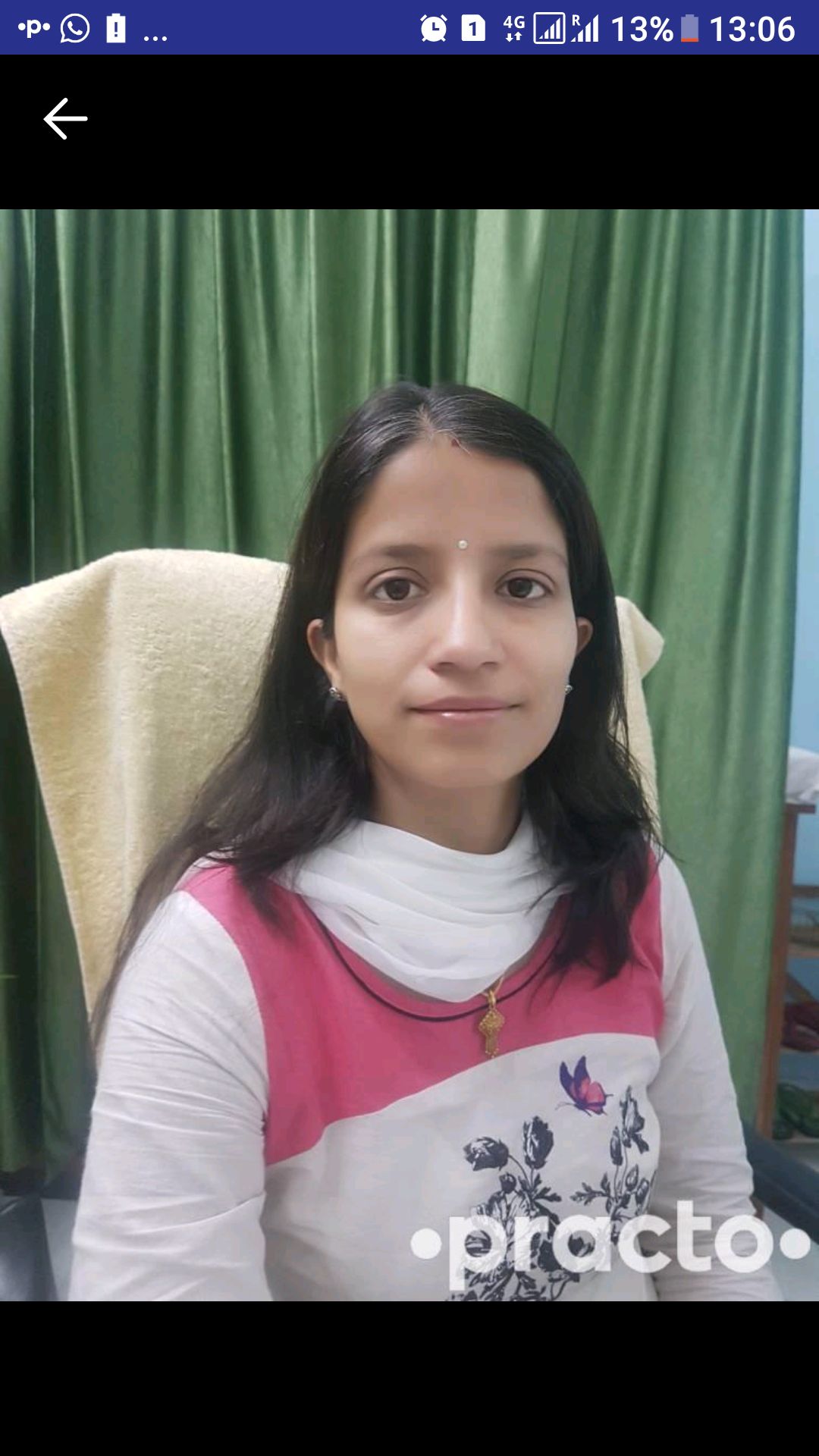 MBBS, Diploma In Dermatology & Venerology & Leprosy (DDVL), DNB Dermatology
Following a proper skin care regime ensures a flawless skin. You cannot enjoy a beautiful, supple, flawless skin without taking good care of it or putting much effort into it. Giving energy and time into taking good care of your skin will result in soft and alluring skin. However, sometimes despite a proper skin care regime, your skin looks dull and unhealthy. This is due to the habits you have incorporated that ruin your skin as a consequence and make it look drab. Mentioned below are 5 habits which are terrible for your skin and should be stopped at once.
1. Washing your face with harsh cleansers:
Most people who are prone to oily skin resulting in acne and pimples, resort towards cleansers and exfoliators to dry their skin out. While this seems like a great idea in theory, the cleaners end up removing the beneficial oils produced by the skin and destroy the skin's natural protective barrier.
2. Using products stored in jars:
Skin experts and dermatologists believe that tube packaged products are much better than products stored in a jar. This is because most skin care products contain antioxidants which break down when repeatedly exposed to air and sun thus making your products less effective with every use.
3. Skimping on sleep:
Apart from benefitting your mood, energy levels and metabolism, sleep also rewards you with a beautiful skin. It keeps dark circles away and makes your skin glow. Lack of sleep causes stress and generates free radicals in our skin, thus harming it.
4. Using cotton pillowcases instead of satin ones:
Your collagen breaks down due to persistent pressure of your face into your pillow which is traumatic to your skin. Avoid too much friction by opting for satin pillows instead of cotton ones. Moreover, if you are prone to acne, wash your pillows every week to remove the buildup of residue that accumulates on your sheets.
5. Talking too much on the phone:
Studies show that bacteria gathers on the surface of your phone which is why you must clean it every time you talk over the phone or talk to them on speaker. Phone applies pressure on your face which traps the oil and causes zits. In case you have a concern or query you can always consult an expert & get answers to your questions!
3787
people found this helpful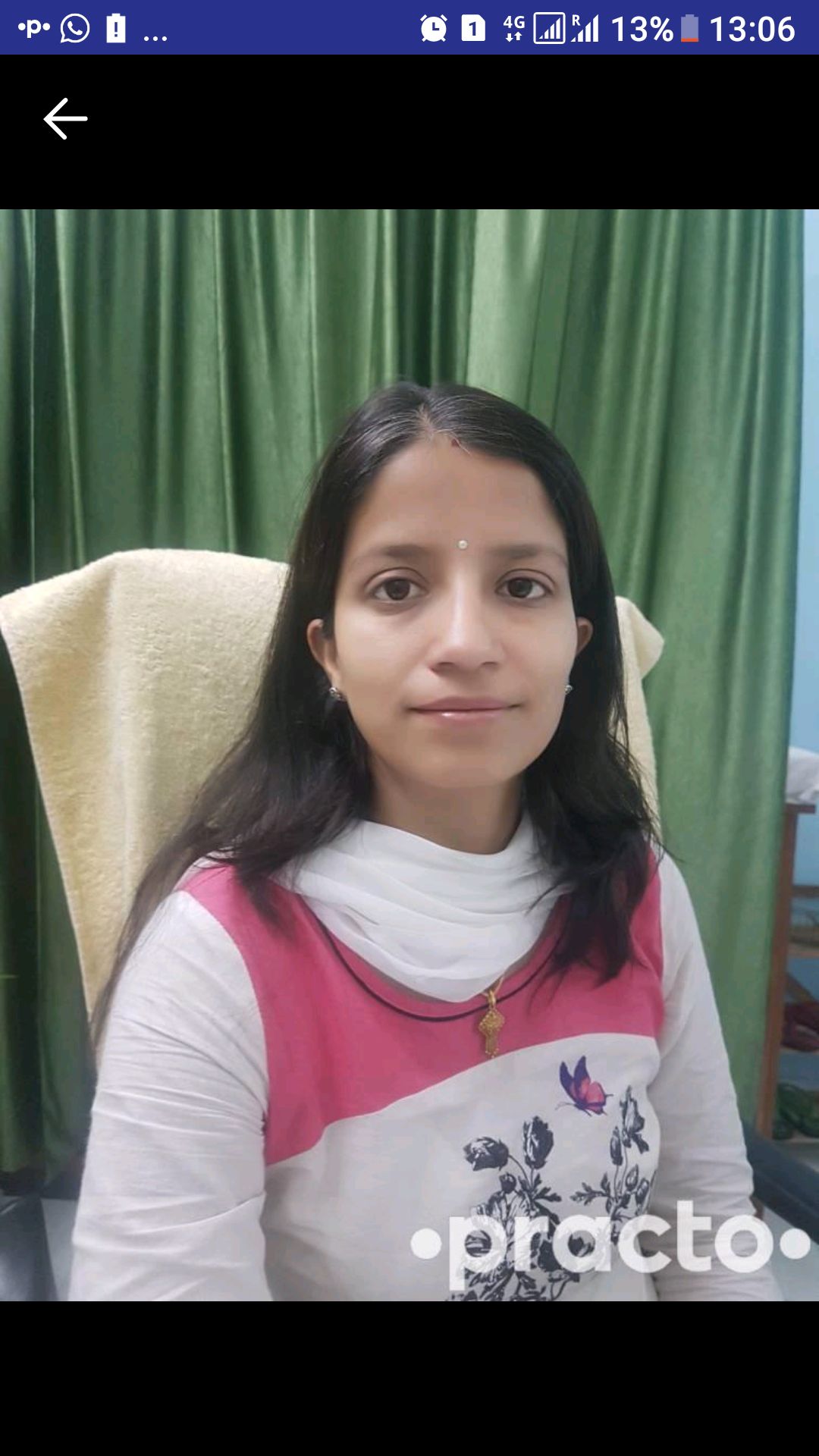 MBBS, Diploma In Dermatology & Venerology & Leprosy (DDVL), DNB Dermatology
Hi. Fungal infection cannot be treated by fourderm. You should definitely consult a dermatologist for proper treatment. As there can be side effects also.
1
person found this helpful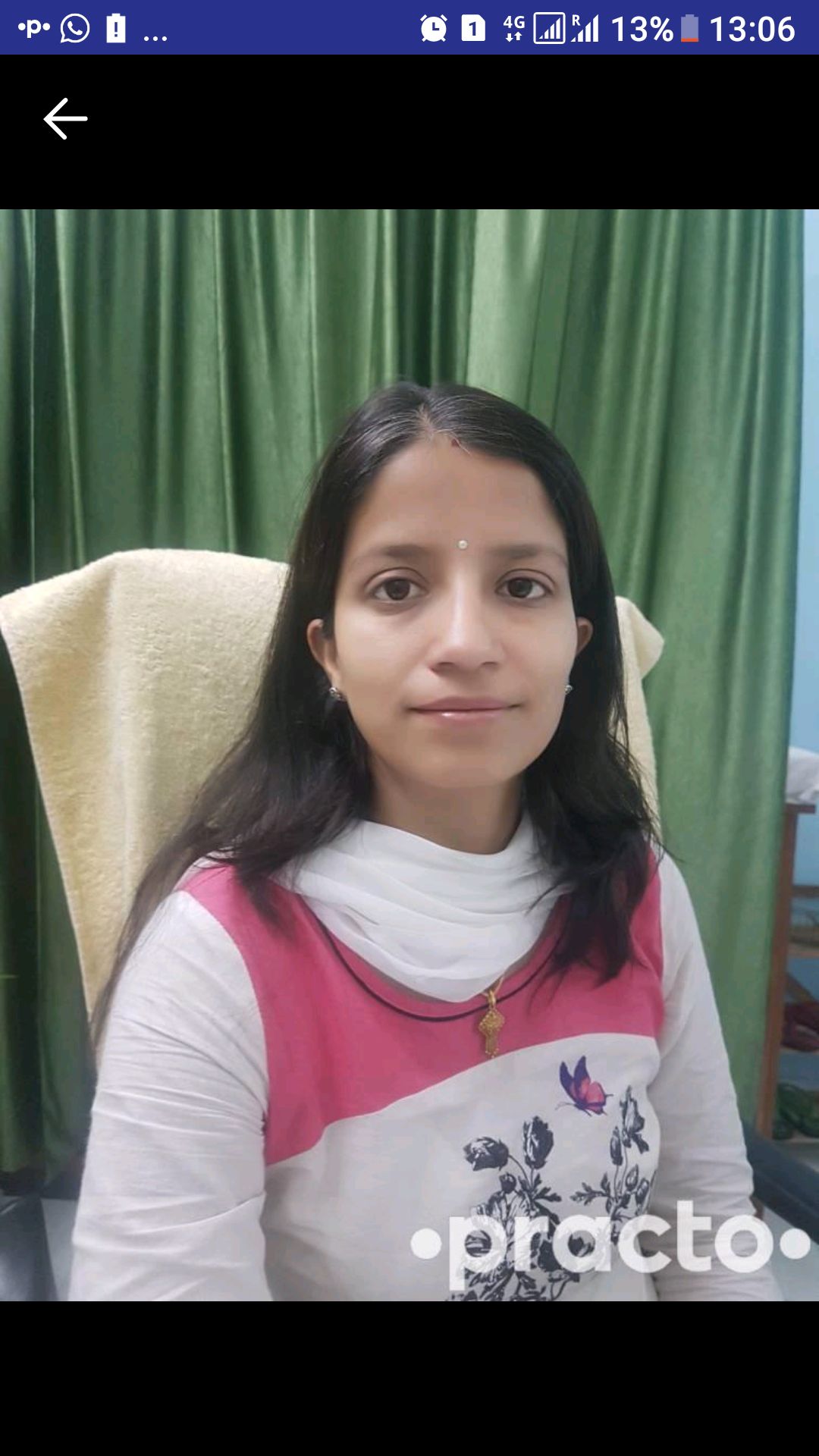 MBBS, Diploma In Dermatology & Venerology & Leprosy (DDVL), DNB Dermatology
there are many options for hair loss treatment. one of the best option is platelet rich plasma therapy.
1
person found this helpful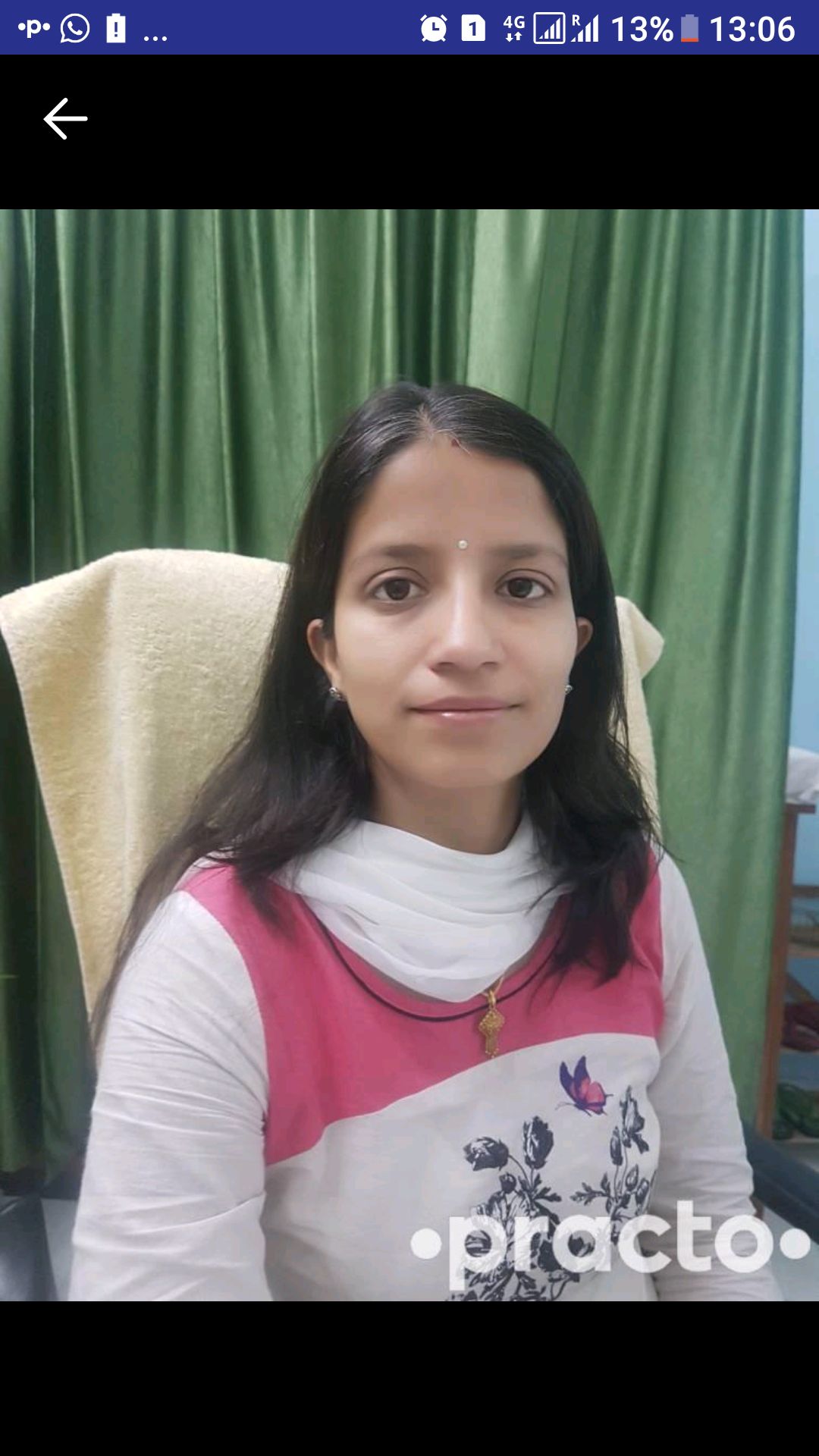 MBBS, Diploma In Dermatology & Venerology & Leprosy (DDVL), DNB Dermatology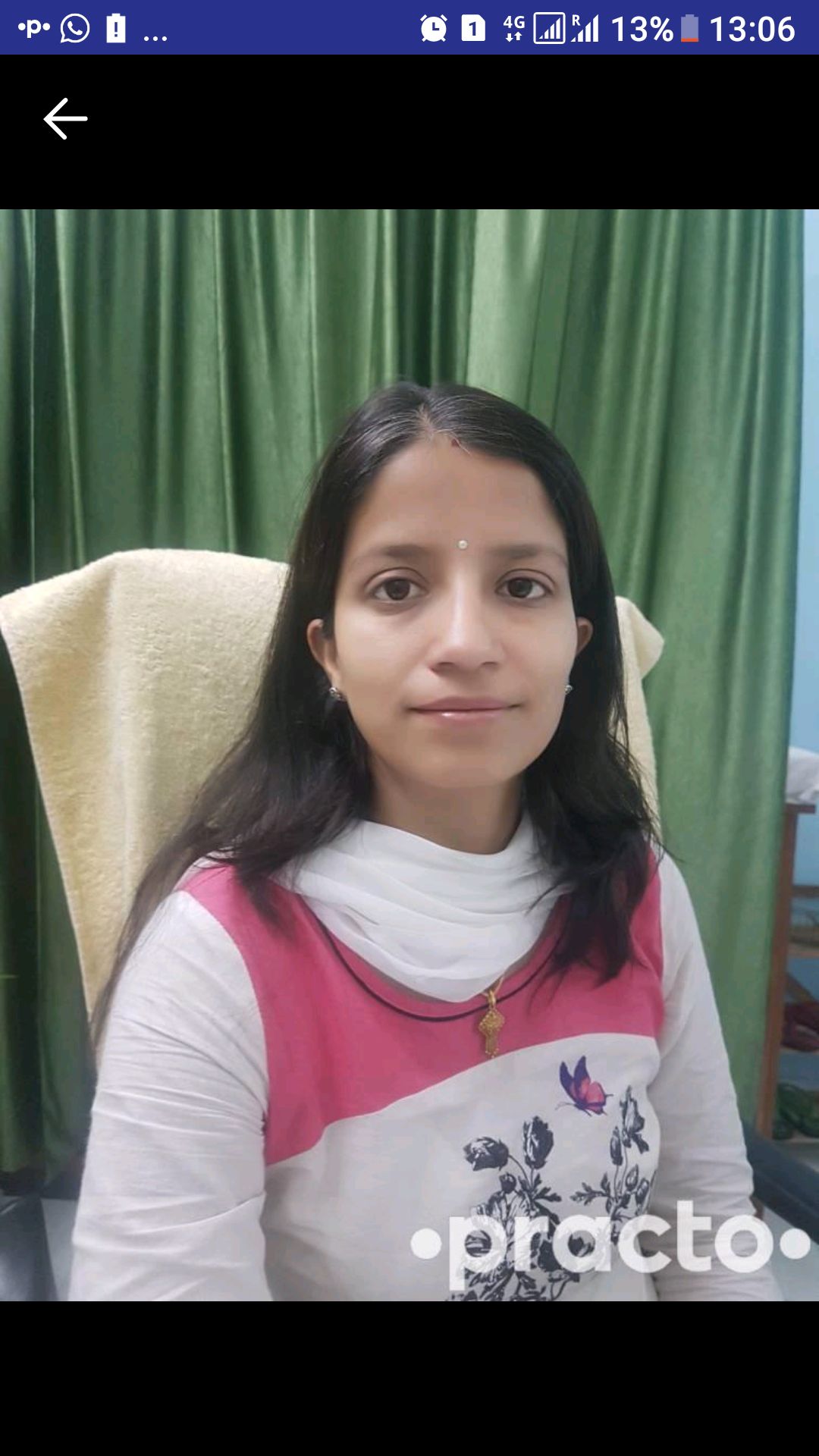 MBBS, Diploma In Dermatology & Venerology & Leprosy (DDVL), DNB Dermatology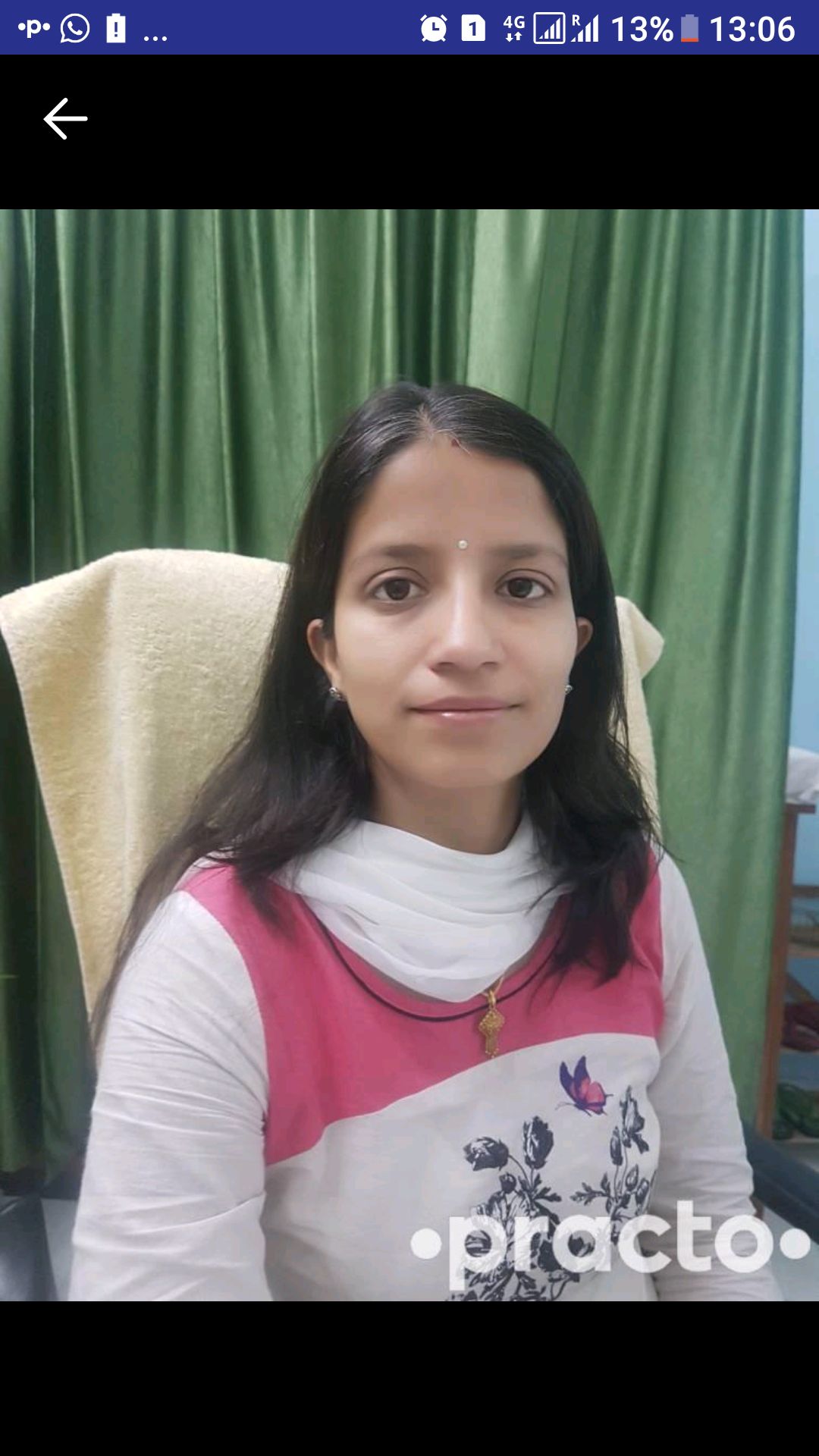 MBBS, Diploma In Dermatology & Venerology & Leprosy (DDVL), DNB Dermatology
Hyperpigmentation can be defined as the condition in which excess production of melanin causes the appearance of blemishes and dark spots on skin. Hormonal changes, too much of sun exposure, acne and faulty skin treatment are some of the factors which trigger hyperpigmentation of skin.

Treating hyperpigmentation:
Many dermatologists recommend IPL or Intense Pulse Light Treatment as one of the most effective remedies for hyperpigmentation. Chemical peels like phenol peel or TCA peel and laser peel are also very effective against skin pigmentation. However, there are also some simple and easy home-remedies which can help you get rid of the skin blemishes.
Application of raw lemon juice on the skin surface helps to bleach the skin and minimize the dark spots. Raw potato also works well against blemishes and dark spots.
The enzyme called 'catecholase' present in potato helps in lightening the skin tone by removal of spots.
You can prepare a mask out of a few Vitamin E capsules and apply it on skin.
Just mix the contents of 2-3 capsules with a spoonful of castor oil and apply it on your face before going to bed.
Apple cider vinegar, aloe vera and turmeric are also some very popular home remedies which can minimize the effects of hyperpigmentation.
Apart from these, you can also make use of topical skin lightening creams which contain retinoid, Vitamin C, kojic acid and hydroquinone.
Hypopigmentation
Hypopigmentation is a condition where there is a reduction in the normal amount of melanin in skin. Some of the most common causes of hypopigmentation are burns, illness and injury. This condition which is marked by a loss of skin coloring is more common in people with darker skin tone.
Topical ointments like TriLuma and Hydroquinone are very effective against hypopigmentation. They help to even out the skin tone by bleaching the entire skin surface.
Ginger is known to have excellent effects against hypopigmentation. Recent research has established that the application of ginger root can help you get rid of all the hypo-pigmented scars. Take some grated ginger root and dab it on the affected area. Repeat this twice a day for the quickest results.
IPL or Intense Pulse Light Treatment is often prescribed by dermatologists as a remedy for hypopigmentation.
Chemical peels and microdermabrasion are also known to have some beneficial effects.
However, some cases of hypopigmentation are totally unresponsive to medications. In such cases, the best option is to hide the de-pigmented area with some sort of makeup. In case you have a concern or query you can always consult an expert & get answers to your questions!
3704
people found this helpful
View All Feed