About
Our medical care facility offers treatments from the best doctors in the field of Dermatologist, Diabetologist, Gastroenterologist, Homeopath, Pulmonologist, Somnologist (Sleep Specialist...
...more
Our medical care facility offers treatments from the best doctors in the field of Dermatologist, Diabetologist, Gastroenterologist, Homeopath, Pulmonologist, Somnologist (Sleep Specialist).Our mission is to blend state-of-the-art medical technology & research with a dedication to patient welfare & healing to provide you with the best possible health care.
More about Anahat Multi Speciality Clinic
Anahat Multi Speciality Clinic is known for housing experienced Homeopaths. Dr. Kriti Mathur, a well-reputed Homeopath, practices in Gurgaon. Visit this medical health centre for Homeopaths recommended by 101 patients.
Location
45, Nathupur Road, DLF PH-3, Near Guru Dronacharya Metro Station
Gurgaon,
Haryana
-
122002

Get Directions
Videos (1)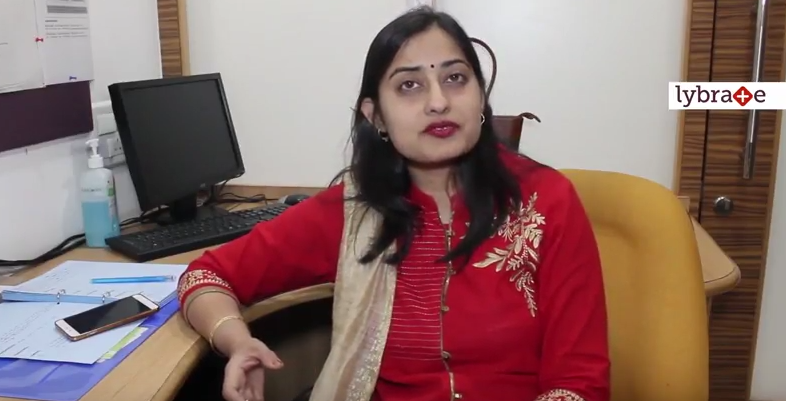 Hello everyone. I'm Dr Kriti Mathur, homoeopathic physician, practising in Gurgaon. I also provide psychological and nutritional counselling. Today I'll be talking about behavioural disorders in children.
There are some children who are very active, they are hyperactive, and they just cannot sit idle in a place. They cannot sit in a place, they constantly start playing with their hands and constantly move their hands, or they start playing with whatever they can lay their hands upon. These children are inattentive, they just don't pay attention in class, they're physically present there, but their mind is elsewhere. They are unable to complete their tasks because they haven't been paying attention to the instructions they had been given, they are disorganized and start losing their stuff. These children are also impulsive, they'll unnecessarily disturb the class by asking irrelevant questions or they'll ask very personal questions to their teachers, they'll talk unnecessarily, disturbing or intercepting between other people's conversations. So you might be getting a call from the school counsellor pointing out the symptoms.
So as a parent, we need to understand that this is not because of bad parenting or because your child is disobedient, but this is a medical condition which is called Attention Deficit Hyperactivity Disorder. As a parent, what we can do to help our child is:
First to make a schedule for the child, give the instructions to the child in a very clear, concise language, simple language which the child can understand. Every time the child follows those instructions or completes his tasks, please appreciate him and in case he is unable to complete the task or he is unable to follow those instructions, repeat them, but do not scold them, it is not going to solve any problem.
Secondly, you have to involve them in a number of tasks like sports, yoga, a place where they can use the extra energy that they have.
About the diet, do not give sugar items, no chocolates, toffees, candies because that will give them a sugar high and they will find it difficult to consume that energy. It is better to give a diet that is rich in complex carbohydrates and proteins so that the energy is slowly utilized.
Regarding the treatment, homoeopathic treatment is very effective, we provide constitutional treatment for these children. So if you have a child who has any of these symptoms, please feel free to consult me via Lybrate or you can consult me in my clinic at Sushant Lok, Phase 1 or Anahat at DLF Phase 3.
Thank you.

read more
Doctor in Anahat Multi Speciality Clinic

BHMS, PGDCBM, MD(AM) , Diploma in Nutrition and Health Education (DNHE)
Homeopath
Book appointment and get ₹125 LybrateCash (Lybrate Wallet) after your visit
Services
Submit Feedback
Submit a review for Anahat Multi Speciality Clinic
Your feedback matters!
Write a Review
Patient Review Highlights
"Professional"
5 reviews
"Prompt"
5 reviews
"Well-reasoned"
13 reviews
"Practical"
8 reviews
"Thorough"
8 reviews
"knowledgeable"
23 reviews
"Sensible"
7 reviews
"Caring"
12 reviews
"Very helpful"
32 reviews
"Inspiring"
6 reviews
Feed

BHMS, PGDCBM, MD(AM) , Diploma in Nutrition and Health Education (DNHE)
Gastroenteritis, also commonly referred to as infectious diarrhoea, is a gastric disorder. The gastrointestinal tract, which comprises of the small intestine and stomach gets inflamed. Gastroenteritis is indicated by the symptoms such as diarrhea, acute vomiting and pain in the abdomen. Fever, exhaustion and dehydration are also observed. This disease usually lasts not more than two weeks. It is also called the stomach flu. Infections caused by virus, bacteria, parasites or fungi may lead to gastroenteritis. Viruses account for this disease the most. This disease is transmitted mainly from food items and contaminated water. Important electrolytes like sodium and potassium are lost from our body.
The most common remedy in case of gastroenteritis is having ORS. However, homeopathy is also considered very effective if you have got infectious diarrhoea. Homeopathic medicines are considered very safe and result-yielding in case of gastroenteritis. Homeopathy is a form of medicine, which is always given preference by all experts, as it is natural with no side effects. After conducting various surveys, it has been proven that homeopathic treatment is far more effective than other forms of medication for gastroenteritis
Here is a list of the best homeopathic remedies for the treatment of gastroenteritis. There are many categories of homeopathic medicines for diarrhoea each with their own significance:
1. Aconite
This must be used for diarrhea caused in the season when the days are hot, and the nights are comparatively cold. The symptoms appear in the middle of the night. Heavy diarrhoea along with high-intensity fever occurs and anxiety.
2. Aloe
This remedy should be used in case of a continuing urge for stool because of weakness of the anal sphincter. Mucus is accompanied along with pain in the rectum area. In case of adults, this diarrhoea is also characterized by blue hemorrhoids.
3. Arsenicum album
This medicine is used in case of food poisoning. The affected person feels cold, tired and panicky. Vomiting and diarrhoea take place after midnight. Burning pain in the abdomen is also observed.
4. Cinchona
Used in case of diarrhoea with the presence of excessive exhaustion and abdomen gas. The abdomen gets bloated up.
5. Ipecac
When there is nausea and non-stop vomiting or your mouth gets filled with saliva, Ipecac can be used. Thirst is lost, and the color of the stool may be green or bloody.
6. Podophyllum
This medicine is usually used by tourists in case of diarrhoea. Abdominal vibration and frequent stools are indicated. The stool is characterized by an unpleasant smell.
Homeopathy is a very effective category of medication when it comes to gastroenteritis.
1
person found this helpful

BHMS, PGDCBM, MD(AM) , Diploma in Nutrition and Health Education (DNHE)
Over the past few decades, lifestyle disorders have been on a mercurial rise. Sedentary lifestyle, amalgamated with unhealthy eating habits has been the wrecker in chief. Lack of proper awareness has made the situation even worse. The mad and competitive rush to reach the pinnacle has serious health implications.
Almost every second individual suffer from some kind of lifestyle disorders. Unhealthy and stressful lifestyle has resulted in increased incidences of Obesity and Diabetes (Type II). Individuals from all age groups have been affected by obesity and diabetes. Anxiety and depression are also on the rise. Other lifestyle disorders like Alzheimer's disease, Stoke, Arteriosclerosis, Hypertension, Hypothyroidism, Cancer (mostly skin, and lung), Cardiac problems, Renal failure, Chronic Liver problems, cannot be neglected either. The lifestyle disorders, if not treated, can cause havoc, changing the entire dynamics of a person's life.
Many lifestyle disorders occur because of the occupation we are in (Occupational lifestyle disorders). Children, who are supposed to indulge in more physical activities and outdoor games, are happy fidgeting around with their favourite gadgets. Fast foods have long replaced the healthy, nutritious foods. Children as young as you can imagine, appear to be obese or diabetic. Stress and anxiety can also trigger a number of lifestyle disorders. Thus, getting to the root cause is an important deciding factor for an effective treatment.
Homeopathy does not treat a disease or an ailment superficially. It believes in curing the patient in a disease rather than a disease in the patient. Homeopathic treatment has a more holistic approach. It takes the miasms (hereditary or acquired) into consideration while dealing with a particular symptom. The homeopathic medicines are mainly prepared by dynamization or potentisation. This greatly minimizes the toxic and harmful effects of the drug (crude), thereby increasing the inherent curative effectiveness of the medicines. Thus, the homeopathic medicines have negligible or no side effects.
Diseases like diabetes, hypertension, hypothyroidism or depression can be successfully treated and cured with homeopathy. In addition to treating the disease, homeopathic medicines go a long way to improve and enhance the patient's overall immune system. The improved immune system works effectively to keep a lot of diseases at bay. Homeopathy ensures that a person's physical, mental and emotional well being is well taken care off. This greatly helps to treat and control a number of stress related disorders. Homeopathy cannot work miracles. Treating a disease from the grass root level can be time consuming. With homeopathic treatment, one needs to have patience.
Homeopathic treatment, if followed diligently can help in the treatment of a number of lifestyle disorders. To know more about homeopathy and its route of action, click on the link below.

2169
people found this helpful

BHMS, PGDCBM, MD(AM) , Diploma in Nutrition and Health Education (DNHE)
Acne and pimples mostly occur due to hormonal changes occurring in the body. They are most prominent among teenagers undergoing hormonal transition. The growth hormones become ultra active and the oil glands present in the skin produce more. The glands present under hair follicles are infected and get inflamed, resulting in pimples. Pimples are a nightmare for teenagers, who are conscious about their look and appearance. Eruptions of pimples of different sizes, blisters and rashes of black or red colours are bound to worry look-conscious individuals. Acne and pimples do not usually have easy solutions or quick remedies.
When it comes to treatment of acnes and pimples, Homeopathic medicines are considered the most effective and paramount. Homeopathic cure does not intend to quick-fix acne and pimples. The objective being the correction of inner causes, it allows the pimples to heal slowly on their own instead of taking any medicine of high dose. The process might take some time, but it surely is the most effective. The problem gets solved from its roots. Scars from previous eruptions are also permanently healed using homeopathic medicines. Homeopathy is, therefore, the best way to cure acnes and pimples.
POPULAR HOMEOPATHIC REMEDIES FOR ACNE AND PIMPLES.
Here is a list of the most common solutions for acne and pimples and what they indicate:
1. Sulphur
- It is a very common cure, especially for chronic cases of acne
- The eruptions cause great pain.
- They are present in the form of abscesses.
- Patient is vulnerable to cold and pain. Increased rate of perspiration.
- Patient tends to get agitated and irritates very easily
2. Silicea
- In cases where there is pus formation
- The best homeopathic medicine for acne
- Increased rate of perspiration. The patient cannot bear cold at all.
- Skin turns pale and tender.
3. Pulsatilla
- For cases where the intake of rich junk food and indigestion are the causes of acne.
- Also in cases of girls suffering from menstrual problems
- Symptoms include decreased thirst.
- Patient is usually very sensitive to heat
4. Nux Vomica
- For cases where acne formation is because of gastric disruptions.
- Skin seems to appear red and blotchy
- Caused because of having too much spicy food
- Signs of constipation and over sensitiveness to cold
5. Berberis Aquifolium 30
- For cases when there is a complexion and scars caused by chloasma and acne
- Yellow brown patches on the face
- Pimply, dry, waxy, rough or scaly skin
- Blotches & pimples
Apart from these Homeopathic medicines, the patients should also take some dietary measures to get rid of acne and pimples. Here are a few of them:
Low-glycemic foods containing complex carbohydrates can potentially reduce your risk of developing acne. Such foods include:
whole grains
legumes
unprocessed fruits and vegetables
You should also focus on consuming foods having the following ingredients:
Some other skin friendly foods include:
yellow and orange fruits and vegetables such as carrots, apricots, and sweet potatoes
spinach and other dark green and leafy vegetables
tomatoes
blueberries
whole-wheat bread
turkey
beans, peas, and lentils
salmon, mackerel, and other kinds of fatty fish
nuts
Homeopathy is certainly the best way to deal with and to get rid of unwanted, ugly acne, which ruin your face. There are more homeopathic cures for other types of acne and pimples for which you can consult any homeopathy physician.
4890
people found this helpful

BHMS, PGDCBM, MD(AM) , Diploma in Nutrition and Health Education (DNHE)
Earaches can make life miserable. At times, the pain gets so intense that it throws life in jeopardy. This is where homeopathic medicines come as a huge relief. Earaches of different origins can be effectively treated with homeopathic medicines.
* Chamomilla: Chamomilla is the best homeopathic relief for people suffering from excruciating earache. The pain usually aggravates at night. The maddening pain leaves the person mentally very agitated. The medicine is equally helpful for children who get agitated and irritated due to the unbearable pain.
* Pulsatilla: At times, the earache is accompanied by a thick (mostly greenish) discharge from the ear. As a result, the ear feels quite heavy. A person might also experience difficulty in hearing. The darting pain is at its worst self at night. Such earaches and associated symptoms are best treated with the homeopathic medicine, Pulsatilla.
* Sometimes, even a little exposure to cold air can result in earaches. Worse still, there is pus like discharge from the ear and fever. The ear is very sensitive to touch. Hepar Sulph is an ideal homeopathic remedy under such circumstances. Psorinum is mainly used when the pus like discharge has a very unpleasant odour.
* At times, dental problems and throat infections can result in severe earache. Homeopathy has a solution for all. Plantago is an excellent homeopathic medicine to treat earaches resulting from toothache. Merc Sol is effective against earaches originating from dental problems. In such cases, there may be blood or yellow discharge from the ear. The pain gets unbearable at night.
* Lachesis and Phytollaca are known to provide great relief from earaches resulting from throat infections. Lachesis is helpful when the throat pain slowly shoots up to the left ear. Swallowing of food makes the situation worse. Phytollaca, on the other hand, is the best medicine when the shooting ear pain is right sided. Belladonna helps to deal with severe and throbbing ear pain.
* Infection of the Otitis Media (middle ear) is a common factor, resulting in earaches. There may be fever and pus like discharge. The hearing is also greatly impaired. At night, the pain reaches the superlative degree. Go for Hepar Sulph if the pain intensifies upon slightest exposure to cold air. Use Belladona in case the ear infection is at a very nascent stage. Pulsatilla is equally effective to treat such earaches.
* Many a times, the ear pain can be of nerve origin. It is more of a facial pain, with the ear being affected. Verbascum Thapsus (Mullen Oil) can be of great help and can also be effectively used as an ear drop to provide some relief.
* Earaches and ear infections very often trouble children. Usually these conditions are ignored which is not a good thing to do. The most common causes of earaches and ear infections in children are viruses or bacteria (germs). They lead to middle ear infections. The middle ear and the back of the throat are connected through eustachian tube. Germs travel from the back of the throat when the eustachian tube is swollen due to a cold, causing infection in the middle ear. This often causes pain and uneasy conditions among children.
These issues should never be ignored as it may lead to even severe complications. Visiting an expert doctor is advised in case you or your child is having any of the symptoms.

BHMS, PGDCBM, MD(AM) , Diploma in Nutrition and Health Education (DNHE)
140/90 is high for your age. First try diet and lifestyle modification. Reduce the amount of salt in your diet, avoid mathris ,namkeens, processed and high sodium foods. Avoid deep fried items. Exercise regularly. Destress yourself. If BP still stays high, you can start medication otherwise it will increase more under cases of stress which is common at your age.
2
people found this helpful

BHMS, PGDCBM, MD(AM) , Diploma in Nutrition and Health Education (DNHE)
Eczema is a common chronic skin condition, which is characterized by skin inflammation and irritation. The most prevalent type of eczema is Atopic dermatitis. It is not a communicable disease and is usually caused, owing to immunological alterations within the body. Eczema can be cured if the persistent immunological disturbances get corrected by internal medications like homeopathy treatment, which is known for providing safe and effective treatment.
The presence of red, inflamed and itchy skin can trigger psychosocial and emotional stress in the patients suffering from eczema and can become a dominant cause of severe discomfort.
Homeopathy treatment for eczema
In homeopathy, Eczema is considered as an external demonstration of an internal disease; it requires internal and deep cleansing to tackle the problem effectively. The treatment of eczema begins with the assessment of initial symptoms in order to identify the root causes of the disorder effectively.
The fundamental characteristic of homeopathy treatment is that it targets:
1. Genetic components
2. Coping mechanism with sentimental triggers
Major advantages of homeopathy include:
1. It treats the disturbances of immune system and treats the roots of this disease
2. In most of the cases its effects are long lasting
3. It is non-toxic and causes zero side effects
The following are effective homeopathic remedies to treat eczema:
1. Excessive itching: Sulphur is a Natural Homeopathic medicine, which is considered one of the most effective remedies for eczema. It provides instant relief from burning sensation and excessive itching. It is also beneficial in the case of eczema that has worsened due to the indiscriminate usage of external ointments.
2. Weeping type of eczema: Graphite is an effective homeopathic medication that treats the weeping type of eczema that usually occurs between fingers or toes, behind the ears and scalp. It provides effective relief from eczematous eruptions that discharge sticky fluid and eczema that develops on eyelids.
3. Dry eczema in knees joints and bents of elbow: Sepia officinalis is an ideal homeopathic remedy for eczema in knees and bends of elbow. It provides relief from severe scratching that occurs due to dry skin.
4. Gastric or urinary trouble: Lycopodium clavatum is an effective remedy for patients suffering from some sort of urinary or gastric trouble. It is also known to provide effective relief from severe itching and bleeding resulting from eczematous eruptions. It also provides relief in cases of deep fissures and hardening of skin.
4226
people found this helpful

BHMS, PGDCBM, MD(AM) , Diploma in Nutrition and Health Education (DNHE)
It is ok to stop the BP medicines if he is feeling okay. Regularly monitor his BP and his heart health. With a healthy lifestyle and a heart healthy diet, many patients are able to discontinue the BP medicines.

BHMS, PGDCBM, MD(AM) , Diploma in Nutrition and Health Education (DNHE)
Exercise regularly and eat a high protein diet. This will help to increase your muscle mass. You cannot possibly gain weight by increasing the quantity of food intake as you seem to have a good metabolism. Eat more eggs, chicken, fish, soya, chana,Dals, sprouted Dals, paneer, milk products ,nuts etc.

BHMS, PGDCBM, MD(AM) , Diploma in Nutrition and Health Education (DNHE)
Give only one dose a day for 4-5 days and observe any change in behaviour. It can later be repeated once a week. But if no change is noticed, consult a homeopathic physician in your area who will take the entire case and prescribe accordingly.
1
person found this helpful
View All Feed
Near By Clinics

4.3
(

22

ratings)
Sector-24, Gurgaon,
Gurgaon
View Clinic
4.6
(

146

ratings)
Sector-24, Gurgaon,
Gurgaon
View Clinic

4.6
(

252

ratings)
Sector-24, Gurgaon,
Gurgaon
View Clinic