About
Customer service is provided by a highly trained, professional staff who look after your comfort and care and are considerate of your time. Their focus is you.
...more
Customer service is provided by a highly trained, professional staff who look after your comfort and care and are considerate of your time. Their focus is you.
More about navin hospital
navin hospital is known for housing experienced General Physicians. Dr. Ujagar, a well-reputed General Physician, practices in greater noida. Visit this medical health centre for General Physicians recommended by 70 patients.
Timings
Location
Greater Noida
greater noida,
Uttar Pradesh
-
201308

Get Directions
Services
Submit Feedback
Submit a review for navin hospital
Your feedback matters!
Write a Review
Feed
Nothing posted by this doctor yet. Here are some posts by similar doctors.
Shared yesterday • Featured Tip

What is allergic rhinitis?
Allergic rhinitis is defined as allergic symptoms in the nasal passage. Allergic rhinitis can be seasonal (occurring during specific seasons) or perennial (occurring year round). The allergens that most commonly cause seasonal allergic rhinitis include pollens from trees,grasses and weeds, as well as spores from fungi and moulds. The allergens that most commonly cause perennial allergic rhinitis are house dust mites, cockroaches,animal dander,and fungi or moulds. Perennial allergic rhinitis tends to be more difficult to treat.
How does allergic rhinitis occur ?
This condition occurs when allergens (allergy- causing substances) come into contact with the nose, and usually also the ears, sinuses, and the throat. When allergens come in contact with the lining of the nose and sinuses, they trigger the cells to release the chemical histamine, which causes the allergy symptoms described below.
What are the symptoms ?
Watery " runny nose"
Itchy eyes,nose,or throat
Puffy eyes or 'allergic shiners'
Post nasal drip
Tears
These symptoms may occur during a certain season or year long. They can occur at any age.
What is the treatment for allergic rhinitis ?

A number of medications, including antihistamines, intranasal corticosteroids, and decongestants are available to control symptoms. Allergen immunotherapy could provide long lasting benefit. You can "train" your immune system not to react exaggerated to an allergen anymore.
2
people found this helpful
Shared yesterday • Featured Tip

DM - Neurology, MBBS, MD - Medicine
Alzheimer's disease is a neurological, irreversible, progressive brain disorder. It is a chronic neurodegenerative dementia that causes the death of brain cells, causing memory loss and cognitive decline. It affects a person's thinking and behavior. The symptoms develop slowly and get worse as time passes.
Causes:
As it is a kind of dementia, Alzheimer's is caused by the death of brain cells. Over a course of time, brain cells die progressively and at the end, the tissue is left with fewer nerve cells and connections. As a result, the total brain size shrinks. Tiny inclusions called plaques and tangles can be seen in the postmortem. These cannot be seen or tested in a living Alzheimer's affected brain. These plaques are given the name "amyloid plaques" because they are found among the dying cells of the brain when a protein called beta-amyloid builds. The tangles stay in the neurons; they are formed from a protein called tau.
There are several reasons behind all this, some of which are listed below-
Anti-anxiety medications
Hitting on the head too many times
Regularly sleep-deprived
Loneliness
Diabetes in the brain
Old age
Genetic line
Down's syndrome
Cardiovascular diseases
Symptoms:
Alzheimer's disease damages the brain, so the clinical signs and symptoms begin to show very early. The symptoms are-
Memory loss
Agitation and mood swings
Poor judgment
The trouble with money calculations
Difficulty doing familiar tasks
Trouble in planning or solving a problem
Confusion with time and place
Difficulty in communicating
Loss of motivation
Inappropriate behavior
Aggressive personality
Childlike behavior
Preventing Alzheimer's disease:
Alzheimer's disease ultimately results in death. Even if there are treatments, they cannot fully cure it. So it's better to try to prevent it before it happens. Ways to prevent Alzheimer's disease are-
Eating more fruits and vegetables.
Eating berries every day.
Increasing omega-3 fatty acids.
Taking folic acid supplements.
Drinking grape juice or red wine with evening meal.
Doing the Mediterranean style diet.
Controlling the blood pressure.
Having strong social support.
Treatment of Alzheimer's disease:
Treatment of Alzheimer's disease is a long time process.
First of all, doctors perform a physical exam to check the overall neurological health. By this, they check muscle strength, reflexes, walking ability, sense of sight and hearing, coordination and balance.
Then comes the blood test to find the cause of confusion and memory loss by checking the thyroid disorder and vitamin deficiency.
Then they perform the neuropsychological test and check the mental status.
Then there are other tests, like MRI, CT, and PET.
After all this, drugs are given and a safe and supportive environment is created with proper exercise and nutrition.
1
person found this helpful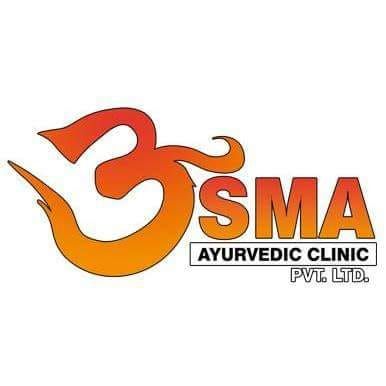 Bachelor of Ayurveda, Medicine and Surgery (BAMS)
Don't worry, its very common problem in this age. First of all you have to make you busy in some work or studies or else you can join gym also and avoid watching porn video .Do meditation for mental strength daily to increase your focus and willpower to quit masturbation. Whenever thoughts of masturbation comes to your mind, replace these thoughts by good thoughts by saying or teaching your mind that these thoughts are not good for health and sex. Slowly and steadily, you will definitely win over masturbation. For more suggestion you can consult with us on Lybrate personally.
2
people found this helpful
Shared yesterday • Featured Tip

MD - Medicine
General Physician, Jamshedpur
A lifestyle disease such as diabetes is never nice to have, isn't it? Also, when a person has diabetes, there are some things of which more should be had and then, there are some whose consumption should be scaled back. So what exactly does a diet for a person who has diabetes look like?
Breakfast is said to be the most important meal of the day as it kicks off the metabolism for the day. Having a large breakfast is quite important so as to take care of the body, but this only makes sense if the food that is being eaten for breakfast is healthy enough. It is quite a good idea to have some porridge. While it is true that porridge is a carbohydrate-rich food item, what it also has is a great amount of soluble fibre. In fact, this sort of fibre takes some time to digest, so it reduces the pangs of hunger, which would have normally made a person eat unhealthy junk and fast food.
In a world of food that is processed, packaged and picked up from the supermarket, people are just not eating the correct amount of fruits and vegetables as they should. What is important to keep in mind is that vegetables are to be had in multiple portions on a daily basis, but these vegetables must be low in starch content. This means that for a person who has diabetes, vegetables which should not be eaten include potatoes, sweet potatoes, peas as well as corn.
On the other hand, the sort of vegetables which are to be eaten include broccoli and spinach. Spinach is also very good for increasing the level of haemoglobin in the blood. Also, making use of cinnamon extract is good as it has the potential to cut a person's sugar levels by up to a tenth.
While it is not true that potatoes and other starchy foods should be completely avoided, a diabetic person should watch the amount of them that is being consumed by him or her. The reason for this is that starch-filled vegetables have high amounts of carbohydrates, which are generally responsible for raising the level of blood sugar. This is surely the last thing a diabetic person would want or need.
If you notice, strawberries have some sugar content, but they are a lot better than biscuits and other snacks. So in case a diabetic person wants to nibble on something, sweet fruits are always a better option.
1
person found this helpful
Shared yesterday • Featured Tip

Diploma In Cardiology, MBBS
Heart Blocks are a result of plaque buildup in your arteries, which blocks blood flow and circulation to the heart, causing heart muscle damage and heightens the risk for heart attack and stroke.
Arteries which have smooth and elastic walls become thick and restrict blood flow from the cholesterol deposits over the years. Blood clots can also block the arteries that supply oxygen rich blood to the heart. These can eventually lead to strokes and heart attacks.
Some warning signs that you may be at risk of heart blockage:
Have you had a mild stroke: Plaque that accumulates in the carotid artery supplying oxygen rich blood to the brain can cause a stroke. People who have had strokes are more prone to heart attacks.
Do you often feel fatigue and dizziness: Reduced oxygen from poor circulation and blood flow can result in fatigue and tiredness as well as dizziness.
Experiencing shortness of breath: Poor blood flow can lead to shortness of breath from even mild forms of exercise or even from carrying out daily chores or walking.
Sudden chest pain: Chest pain or angina result from reduced supply of blood to the heart. It can be felt as pressure, tightness in the chest, squeezing in the chest, numbness or burning.
Unexplained lower back pain: This can result from pressure in the spine as a result of pinched nerves due to compressed vertebrae discs as a result of poor blood flow.
Erectile dysfunction in men: If an erection becomes difficult or impossible, it could be a warning sign of clogged arteries. These arteries supply blood to the pelvis area and help achieve an erection.
Calf pain: Blocked leg arteries can cause calf pain, especially in smokers . THis is an early sign of possible heart blocks.
Painful, numb and cold hands and feet: Plaque build up in the arteries of the extremities can cause numbness and coldness in the hands and feet.
Remember early detection is the key to prevent or delay heart attacks.
2
people found this helpful
View All Feed
Near By Clinics
4.5
(

21

ratings)
Greater Noida, Noida,
greater noida
View Clinic
Sector Alpha II, Greater Noida,
Greater Noida
View Clinic
4.5
(

20

ratings)
Sector Alpha II, Greater Noida,
Greater Noida
View Clinic

4.3
(

56

ratings)
Sector Alpha II, Greater Noida,
Greater Noida
View Clinic