About
By combining excellent care with a state-of-the-art facility we strive to provide you with quality health care. We thank you for your interest in our services and the trust you have place...
...more
By combining excellent care with a state-of-the-art facility we strive to provide you with quality health care. We thank you for your interest in our services and the trust you have placed in us.
More about Dr.Manoj kumar Behera
Dr.Manoj kumar Behera is known for housing experienced Alternative Medicine Specialists. Dr. Manoj Kumar Behera, a well-reputed Alternative Medicine Specialist, practices in greater noida. Visit this medical health centre for Alternative Medicine Specialists recommended by 96 patients.
Location
jyoti kiran society,H no-37
Greater Noida
greater noida,
Uttar Pradesh
-
201308

Get Directions
Photos (3)

Doctor in Dr.Manoj kumar Behera

BHMS, MD(Hom.), Post Graduate Diploma In Hospital Administration (PGDHA)
Alternative Medicine Specialist
Services
Submit Feedback
Submit a review for Dr.Manoj kumar Behera
Your feedback matters!
Write a Review
Patient Review Highlights
"Nurturing"
1 review
Reviews
Verified
Jun 27, 2017
very nice experience... humble and polite and accurate in diagnosis with exact process of treatment
Feed
Nothing posted by this doctor yet. Here are some posts by similar doctors.
Eczema is a common chronic skin condition, which is characterized by skin inflammation and irritation. The most prevalent type of eczema is Atopic dermatitis. It is not a communicable disease and is usually caused, owing to immunological alterations within the body. Eczema can be cured if the persistent immunological disturbances get corrected by internal medications like homeopathy treatment, which is known for providing safe and effective treatment.
The presence of red, inflamed and itchy skin can trigger psychosocial and emotional stress in the patients suffering from eczema and can become a dominant cause of severe discomfort.
Homeopathy treatment for eczema
In homeopathy, Eczema is considered as an external demonstration of an internal disease; it requires internal and deep cleansing to tackle the problem effectively. The treatment of eczema begins with the assessment of initial symptoms in order to identify the root causes of the disorder effectively.
The fundamental characteristic of homeopathy treatment is that it targets:
1. Genetic components
2. Coping mechanism with sentimental triggers
Major advantages of homeopathy include:
1. It treats the disturbances of immune system and treats the roots of this disease
2. In most of the cases, its effects are long lasting
3. It is non-toxic and causes zero side effects

The following are effective homeopathic remedies to treat eczema:
1. Excessive itching: Sulphur is a Natural Homeopathic medicine, which is considered one of the most effective remedies for eczema. It provides instant relief from burning sensation and excessive itching. It is also beneficial in the case of eczema that has worsened due to the indiscriminate usage of external ointments.

2. Weeping type of eczema: Graphite is an effective homeopathic medication that treats the weeping type of eczema that usually occurs between fingers or toes, behind the ears and scalp. It provides effective relief from eczematous eruptions that discharge sticky fluid and eczema that develops on eyelids.

3. Dry eczema in knees joints and bents of elbow: Sepia officinalis is an ideal homeopathic remedy for eczema in knees and bends of elbow. It provides relief from severe scratching that occurs due to dry skin.

4. Gastric or urinary trouble: Lycopodium clavatum is an effective remedy for patients suffering from some sort of urinary or gastric trouble. It is also known to provide effective relief from severe itching and bleeding resulting from eczematous eruptions. It also provides relief in cases of deep fissures and hardening of skin.
Fever is not a disease! It's a known fact that normal human body temperature is 98.6 F (37 C). If temperature goes beyond that, then it's called fever. But one must not worry every time if there is a rise in the temperature.
Why?
The reason is that immune system is designed to raise temperature as a defence mechanism if there is any attack by a foreign body (such as bacteria). So body temperature may fluctuate between 97 and 100.4. But there is no need to worry.
When to Consider Checking?
Routine check up is unnecessary. You may consider to check when:
* You feel the warmth while you touch
* You feel very tired, dizzy and lose appetite
* You feel nauseated, see rashes on the body, experience loose motion, sore throat, muscle pain, headache, etc.
Is it Time to Worry?
Normally, fever is not dangerous. However, if you see the following conditions, then it's time to worry and call a doctor.
* If the body temperature is more than 103 F
* If fever lasts for more than five days
* If you feel difficulty in breathing
* If there is severe vomiting or diarrhoea
* If you feel stiffness in the neck and have headache
* If you feel excessively sleepy and lethargic
* If you see redness in skin, rashes or blood in stool.
If the condition worsens, it is time to rush to a hospital. There could be following:
* Meningitis: it's life-threatening and highly transmissible in case of bacterial infection. A combination of a fever, extreme headache and stiffness in the neck is an indication that you must rush to the emergency department of a hospital near you.
* Difficulty in breathing or chest pain along with fever should prompt you to call for emergency medical assistance.
* If someone has fever along with blood in stool, urine or mucus, it's one of the reasons to seek for emergency medical help.
* If one has fever and is quite disturbed or puzzled unnecessarily, then the person should be taken to the emergency department.
* A person with low immune responses (such as one who is suffering from cancer or AIDS) needs doctor's help in case of fever development.
* Hyperthermia: it's a condition of very high fever, i.e., more than 104 F. The person seems to be confused and may not respond to verbal stimuli or commands. It's time for medical emergency.
For mild fever, even home remedy can help. Aspirin shouldn't be the first choice and an absolute no for individuals less than 18 years. Other drugs that people usually tend to consume are ibuprofen or acetaminophen. One should also drink plenty of water. In case of a heat stroke, body needs to be cooled.
Other severe causes such as viral infection should lead you to a doctor.

If there is blood in your urine, it is a sign of renal illness. While this could be happening because of various reasons, it is advisable to see your doctor soon.
Following are the causes of blood in your urine:
An enlarged prostate - An enlarged prostate is a common cause of the appearance of blood in the urine in men who are in their middle ages or older. Enlargement of the prostate gland causes the urethra to be compressed. This prevents the urethra from getting fully emptied while urination.

Cancer - A cancerous kidney, bladder or prostate gland can also cause blood to appear in the urine. It is another major cause of hematuria but usually occurs in older patients.

Infection - Infections like urethritis, pyelonephritis, cystitis or infection in any other body organ along the urinary tract is one of the most common causes of hematuria. Such bacterial infection in the urethra can also infect the kidneys and the urinary bladder. It results in the urge to urinate frequently and also causes blood to appear in the urine.

Kidney stones and bladder stones - Another reason that can cause blood to appear in the urine is the presence of stones in the kidney or bladder. These stones are crystallized minerals that are formed in the kidney or the bladder but fail to pass through the urinary tract. They cause blockage and pain and result in hematuria.

Polycystic kidney disease - PKD is a kidney disorder in which cysts filled with fluid form in the kidneys and impair the kidneys, causing them to fail entirely at times. It is an inherited disease and causes blood to appear in the urine. In children who are between 6-10 years of age, kidney disorder after streptococcal glomerulonephritis can be a possible cause of hematuria.
Asthma is a chronic respiratory disorder. In asthma, the airways of the lungs get inflamed. Due to this inflammation, there is swelling inside the airways. This also causes excess production of mucous. The combined effect of swelling and mucus production is that the passage of air gets obstructed. This makes breathing difficult. A whistling sound or wheezing is often heard in such patients. Often the patient gets cough due to this obstruction of the airways. This cough is a reflex of the body to get rid of the excess mucous in the airways. A sense of tightness or heaviness is felt in the chest. One cannot expand the chest fully while inhaling. This is a medical condition characterised by paroxysmal wheezing respiration dyspnoea.
When it comes to the treatment of Asthma, Homeopathy is much better at treating asthma. It is in stark contrast to allopathy, where inhalers and steroids are used to suppress inflammation. Homeopathic medicines do not aim at just reducing inflammation. They also intend to cure the basic cause of the recurrent inflammation. This way, not only the symptoms of asthma are treated but the incidence of asthmatic attacks is completely eliminated. With a couple of months of Homeopathic treatment, you will be able to live a disease-free and medicine-free life. It is worthwhile to mention here that all Homeopathic remedies are natural and do not contain any chemicals. That is why these purely natural homeopathic remedies do not have any side effects at all. Here is a list of the top homeopathic medicines for asthma, along with the symptoms when they are used-
Ipecac: Ipecac is used in treating asthma, where the patient experiences symptoms like heaviness and tension around the chest area. Sudden wheezing, suffocation is experienced followed by other symptoms like motions, vomiting and gagging. A cough remains constant, and the chest gets filled up with phlegm. Cold and perspiration are also likely to be experienced. A patient may feel as if a lump is present in the chest. Increased salivation is also indicated.

Arsenicum: Arsenicum is an efficient homeopathic medicine, which treats asthma attacks, which take place after midnight. The patient is anxious, restless, and cannot sleep because of the fear of being suffocated. In such cases, the patient dozes off a bit and wakes up with great burning sensation and sore feeling in the chest. Arsenicum is prescribed during chronic stages of asthma, usually in elderly people.

Nux Vomica: Nux Vomica is used when asthma attacks occur due to gastric disorders and during simple spasmodic asthmas. People who consume an excess of caffeine or alcohol are more likely to experience such attacks. A constricting feeling in the lower chest region may be experienced. These attacks commonly occur during the morning.

Kali Bichromicum: This homeopathic medicine is used is asthmatic patients where the asthma attacks occur because of potashes. The attacks generally occur between three to four a.m. in the morning. The patient gets compelled to rise from sleep and sit up in order to breathe. A stringy yellow mucus may be produced, and the patient feels a lack of air in his chest.

Natrum Sulphuricum: This is another effective medicine for treating asthma. The symptoms of asthma treated with this medicine get worse in damp weather. Most asthma attacks occur with a rattling sensation being felt in the chest. Bowel movement may become loose after this type of asthma attack. Alcohol and aerated drinks make the symptoms even worse. Such attacks are common in the morning with the production of green mucus.
Homeopathy has no side effects and treats the underlying cause of asthma. You should consult a homeopathic practitioner before starting homeopathic treatment for asthma.
No, there is not a single chance of pregnancy (if you not ejaculated inside vagina). But still i'm suggesting you that go for safe sex (use condome during sex ). It's just not prevent pregnancy but also prevents you and your partner from other sexual diseases.
1
person found this helpful
Light exercises, preferably yoga, morning walks. Definitely breathing exercises/ pranayam. Diet: avoid excess salt, creams, no refined oils at all if triglyceride is up. If not, physically refined oils may be taken in least qty. Ghee: A2 desi cow ghee, bilona preferably. Avoid much meat; take max green leafy veg, salads. In case of need prefer to start herbal med only for this purpose.

MBBS Bachelor of Medicine and Bachelor of Surgery, DNB (General Medicine), MNAMS (Membership of the National Academy) (General Medicine)
Hi dear eat more vegetables and whole fruits, multigrains, sprouts, pulses and legumes, drink plenty of water and exercise daily A homeopathic constitutional treatment will give you a permanent cure naturally You can easily take an online consultation for further treatment guidance Medicines will reach you via courier services.

MBBS Bachelor of Medicine and Bachelor of Surgery, Diploma In Dermatology And Venerology And Leprosy (DDVL), Fellowship in Aesthetic and Cosmetic Surgery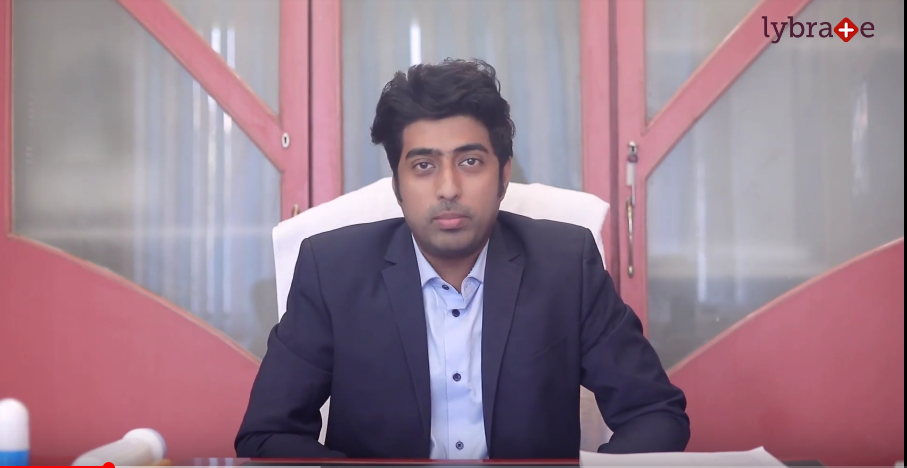 Have you experienced the ill effects of acne or have acne marks everywhere on your face? Acne or acne vulgaris is a condition where ugly scourges show up on the surface of your face. Acne causes scars, some of which might last for a lifetime. Acne scars ruin your face, and influence your appearance and self-esteem.
754
people found this helpful

MBBS Bachelor of Medicine and Bachelor of Surgery, DNB (General Medicine), MNAMS (Membership of the National Academy) (General Medicine)
There are few suggestions: you are suffering from constipation not diarrhea. Diarrhea is drug induced one is optimal control / management of hypothyroidism is required. That is your tsh levels to rule out any other metabolic problem like diabetes take plenty of water and fibre in diet be active physically continue prucalopride meet a gastroenterologist with all your reports, if symptoms persist.
View All Feed
Near By Clinics

Swaran Nagari TAU, Greater Noida,
Greater Noida
View Clinic