About
Our goal is to offer our patients, and all our community the most affordable, trustworthy and professional service to ensure your best health.
...more
Our goal is to offer our patients, and all our community the most affordable, trustworthy and professional service to ensure your best health.
More about Eternity Hospital
Eternity Hospital is known for housing experienced Neurologists. Dr. Pankaj Gupta, a well-reputed Neurologist, practices in Ghaziabad. Visit this medical health centre for Neurologists recommended by 65 patients.
Timings
Location
914, Niti Khand-1. Landmark: Orange County Apartments.
Indirapuram
Ghaziabad,
Uttar Pradesh
-
201014

Get Directions
Services
Submit Feedback
Submit a review for Eternity Hospital
Your feedback matters!
Write a Review
Feed
Nothing posted by this doctor yet. Here are some posts by similar doctors.
The dark pigmentation, also known as hyperpigmentation is a condition whereby there is an elevated production of melanin, the pigment responsible for the skin color. The hyperpigmentation can be an extremely unpleasant and annoying experience affecting the overall appearance of a person.

What triggers the hyperpigmentation of the skin?
The hormonal imbalance can be an underlying factor responsible for the increased production of the melanin by the melanocytes. It is a well-known fact that the use of birth control pills can elevate the estrogen and progesterone level. The increased estrogen level acts as a catalyst, triggering an upsurge in the melanin production.
The dark pigmentation can also be a hereditary trait that runs in the family.
In some, if not all people, increased exposure to the sun rays can trigger a skin inflammation leading to hyperpigmentation.
The problem can also stem from skin allergies that may result in an inflammatory response, eventually giving rise to the skin pigmentation.
Certain medications such as chemotherapeutic drugs, anti-seizure drugs, non-steroidal drugs, or hormone therapy can act as catalysts resulting in dark pigmentation.
Skin damage caused by eczema or identical dermatological conditions can also lead to pigmentation of the skin.
Natural remedies to reduce the dark pigmentation
While medications and treatments may be available to reduce the hyperpigmentation of the skin, most people opt for the natural remedies which prove to be equally effective, if not more. Mentioned below are some natural remedies that have produced amazing results in the case of hyperpigmentation.
Many people with skin pigmentation or blemishes have benefited immensely from the use of potatoes. Just cut a potato in two halves and sprinkle some water on the exposed side. Now take this exposed side of the potato and gently rub it on the affected skin area. Keep it for about 10 minutes and then rinse it off with lukewarm water. Regularly use this for about a month (three to four times daily).
Apple cider vinegar can also work miracles in the case of dark pigmentation. Take water and apple cider vinegar (about 3-4 tablespoons each) in a bowl. Apply this mixture on the affected skin area and then wash off with water (lukewarm) after 5 minutes. For the maximum results, the mixture should be used twice daily.
Lemon, known for its bleaching properties can also be used to treat the pigmentation. Take lemon juice and turmeric powder (1 tablespoon each) in a bowl and apply it on the affected skin every night before retiring to bed. In the excitement, however, do not forget to rinse it off with water after 15 minutes.
You can also use lemon juice (1 whole lemon) and organic honey (2 tablespoons) mixture on the skin. Wash it off after 15 minutes and skin pigmentation will be a thing of the past. Use this regularly (twice daily).
The regular use of aloe vera gel (2 tablespoons) and raw honey (1/2 tablespoon) can also work wonders to reduce the pigmentation. The mixture applied should, however, be rinsed off with lukewarm water after 20 minutes.
The liver plays a significant role in the body's various metabolic processes. Infection with hepatitis C virus causes inflammation of the liver, known popularly as Hepatitis C. It is a relatively new discovery (late 1980s), but there are a significant number of cases identified. The challenge in identifying this disease is that the patient does not manifest with any symptoms and can be carrying the virus for years with no signs or symptoms. This makes diagnosis very difficult and in most cases, it is discovered when diagnosing for some other disease. It is transmitted via blood – through use of drug needles, tattoo needles, or sexual when the virus is present in the vaginal fluid.
Homeopathic Treatment For Hepatitis C -
Homeopathy is one of the most popular holistic systems of medicine. The selection of remedy is based upon the theory of individualization and symptoms similarity by using holistic approach. This is the only way through which a state of complete health can be regained by removing all the sign and symptoms from which the patient is suffering. The aim of homeopathy is not only to treat Hepatitis C infection but to address its underlying cause and individual susceptibility. As far as therapeutic medication is concerned, several well-proved medicines are available for Hepatitis C treatment that can be selected on the basis of cause, sensation and modalities of the complaints. For individualized remedy selection and treatment, the patient should consult a qualified homeopathic doctor in person.
Homeopathy offers remedy for hepatitis C by detoxifying and neutralizing viral cells, improving immunity, and stimulating production of healthy cells. The following compounds are useful in this.
Other medicines like Lycopodium, Belladonna, Nux Vomica, and Aconite are also useful. However, as with all homeopathy medicines, self-medication is not advisable. The doctor will check for all accompanying symptoms and your overall health status and then determine what would work for you.
The longest nerve in the body is the sciatic nerve. The sciatic nerve starts from the lower part of the spine, through your hip to the back of the leg. So when it is said sciatica, we refer to pain in this nerve. Since the nerve covers the spine, hip and leg, sciatic pain is felt in the areas through which it passes. The lower leg muscles and sensation in the legs, thighs and feet are controlled by this nerve.
Symptoms usually include:
Pain that radiates from the lower back to the hip and to the leg
Sharp, tingling, dull, constant or burning pain
Loss of bladder or bowel control
Moving the leg gets difficult so usual activities like walking, sitting and standing become painful
Homeopathic remedies are easy and gentle on the body. Homeopathy aims to boost the body's immune system so it can fight all its weaknesses. The following remedies may prove to be useful:
Ammonium Muriaticum: It is taken for chronic pain in the heel or for chronic backache or when straightening the knee gets difficult as hamstrings contract. It is also taken for limping.
Bellis Perennis: In periosteum injuries, stiffness and deep aches in the spine Bellis Perennis is used. It is also used for tailbone injuries. It is also helpful for nerve pains during pregnancy.
Calcarea Fluorica: If the vertebra degenerates after trauma to the spine, then Calcarea Fluorica can be useful.
Cicuta: The worst back injuries with serious trauma and muscles spasms are treated with Cicuta.
Hypericum: Hypericum is suggested for tailbone injuries, temporary paralysis, spinal concussions and for sharp pain that tingles and moves upwards.
Rhus tox: If after lifting weights, overexerting muscles and exposure to anything wet, you feel tearing and burning pain, then Rhus tox is beneficial. Cramps that get better after heat application, but get worse after exposed to the cold are also treated with Rhus tox.
Ruta: Stiffness and pain from back injuries, twisting the wrong way and bruises are prescribed with Ruta.
Gastric acids are chemicals provided by your stomach to aid digestion. But the corrosive effects they induce are counteracted by the secretion of other chemicals. It is when the secretion of these chemicals is impaired that it leads to damaged stomach lining, causing acidity, also known as acid reflux.
Ayurveda promises some easy home treatments for acidity which are quite efficient in ensuring fast recovery for you. You can use any of these listed Ayurvedic treatments if you suffer from acidity.
1. Amla powder (Indian Gooseberry) and honey

Soak one teaspoonful of amla powder in half a cup of water. Add honey and stir and drink empty stomach in the morning. Repeat similarly for the evening.

2. Cumin seeds
You can reduce cumin seeds to their powder form, then you have to add half a spoon of it to water; presumably, one liter. Then, keep the solution boiling then filter it. You will have to make sure that you drink this solution instead of normal water. Take this water based solution everyday till recovery. This is quite an effective remedy for acidity.

3. Mulethi (liquorice) and honey

You can reduce liquorice root to powder, then to half a spoon of this powder add little honey to form paste. Lick to consume this paste twice daily after meals. Liquorice neutralizes the acids quickly to give relief.
4. White pumpkin juice

Take white pumpkin peel and slice it and make a pulpy juice out of it. Half a cup twice daily gives fast recovery from gastritis and acidity. Alternatively you may eat sweet made of pumpkin (peetha ki methai) after meals.

5. Buttermilk
You can take half a glass of buttermilk and add a pinch of each asafetida and turmeric to it. With it, also take care to add a tiny amount of fenugreek and drink it at night, to make the most of its benefits.
6. Jaggery
You can try taking boiled ash gourd with jaggery. This relieves the burning sensation in the stomach to a considerable extent.

Bachelor of Ayurveda, Medicine and Surgery (BAMS) And Naturopath (ND)
Split ends is a cause of concern, especially among women. Split ends badly affect the quality of your hair and also do not look good. It is important that you get rid of split ends as soon as possible. Some of the causes for split ends are excessive combing, lack of conditioning, combing wet hair, deficiency of nutrients in the body, exposure of the hair to pollution and dust, using chemical colours on hair, etc.
In this article we are going to discuss some ayurvedic ways in which you can get rid of split ends:
Oiling Your Hair: It is very important that you oil your hair on a regular basis. You should oil your hair and leave the oil on your hair for 1 hour before you wash your hair. You can use coconut oil, almond oil or Bhringamalakadi taila. Just like you shampoo your hair, you will need to oil your hair frequently to keep it nourished and prevent split ends from developing.
Use a Wide Toothed Comb: You should use a wide toothed comb to detangle your hair. Using a wide toothed comb will prevent your hair from getting damaged any further. Small or sharp combs tangle the hair even more which makes it very difficult for you to detangle.
Use Herbal Based Shampoos: You should use mild shampoos which are herbal based as they will not damage your hair. Using shampoos which have ayurvedic ingredients will not only help repair your split ends but will also help in strengthening your hair. Prevent dying or using chemicals to colour your hair which causes more damage than good to the natural balance to your hair.
Diet: A big part of any ayurvedic treatment or remedy is diet. It is very important that you pay close attention to your diet if you want to get rid of split ends. You should include certain foods like spinach, egg, curry leaves, milk and amla in your diet. These foods not only help in repairing your split ends but also helps the body in many other ways.
We hope that this article will help you in repairing your split ends the ayurvedic way. Ayurveda is one of the best ways of healing and everyone benefits from it.
Diabetes, frequently alluded to by specialists as diabetes mellitus, it depicts a gathering of metabolic illnesses in which the individual has high level of glucose in the blood (blood sugar), either in light of the fact that the production of insulin is insufficient, or on the grounds that the cells of the body don't react appropriately to insulin, or both. Patients with high blood sugar will commonly encounter polyuria (continuous pee), they will turn out to be progressively parched (polydipsia) and hungry (polyphagia).
1. It's the start of the holiday season, which implies heaps of candies, cookies, cakes, and different treats wherever you go. And, numerous individuals with type 2 diabetes accept that their finding implies they should starve their sweet tooth and say no to these seasonal treats. Yet, is that truly the case?
Joyfully, say experts, the answer is no watchful way to deal with planning your diabetes diet and it implies you don't need to kiss desserts farewell. Yet, to have the capacity to appreciate that pumpkin pie or bit of cake without blame while holding your blood sugar levels in line, you have to know:
a. What you are eating?
b. How much you are eating?
c. How much carbohydrate, sugar, and calorie you devor?
Impacts:
After you eat or drink, your body separates the sugars in your blood and transforms it into glucose. The glucose goes through your bloodstream and gives your body vitality. To fulfill this, your pancreas needs to deliver a hormone called insulin. In a man with (diabetes mellitus), the pancreas either delivers too little insulin or none by any means, or the insulin can't be utilized viably. This permits blood glucose levels to rise while whatever is left of your cells are denied of greatly required vitality. This can prompt a wide assortment of issues influencing about all aspects of your body.
MBBS, Diploma In Orthopaedics, Trauma and Orthopedics training, dnb training, fellowship in joint replacement surgery, m.ch(ortho), fellowship in adult hip and knee computer navigated surgery(switzerland)
Orthopedist, Visakhapatnam
Do you remember the last time you had a searing knee pain in the middle of your morning run? It was probably because you did not warm up properly. The incidence of injuries in various sports has gone up in the recent times, and it is mostly due to the lack of proper warm up exercises. However, other factors come into play as well, such as the pressure of increased workload on the current batch of athletes, missing a trick or two with the proper technique to be followed, etc.
In order to reduce the risk of an injury, it is advised to follow these simple tips:
Set realistic goals for yourself: Don't go overboard with anything that includes repetitively stressing and straining your body over a certain degree. If you are planning to go for a run or hit to the gym, make sure you set goals that you can sustain and find feasible. One example of this would be to not increase the amount of weight drastically while lifting weights as it can lead to serious injuries.

Follow the right technique: Proper technique is very important in sports, a lack of which can lead to injuries. Ask your trainer to observe your form when you perform any activity. Focus on your breathing and posture when you are exercising.

Warm up before you begin exercising: Warming up before you exercise or play a sport is important as it helps loosen your muscles and boost blood circulation. It drastically reduces the risks of sustaining injuries, and also prepares your body for the subsequent exercise.

Cool down: Similar to an essential warm up is the need to cool down; it is another aspect that should not be ignored. Cooling down usually consists of stretches and postures that promote flexibility. The muscles become sore after working out. Stretching can help reduce post workout pain and make the joints flexible. Cooling down also helps in eliminating lactic acid from the muscles, which means less pain after exercise.

Listen to your body: During an activity, if you feel that you can no longer carry on, terminate the activity. The chances of injury rise if you continue to push your body over your threshold limit. If you think that you can no longer carry on doing something without risking an injury, avoid doing it altogether. Listen to your body, and it shall never fail you.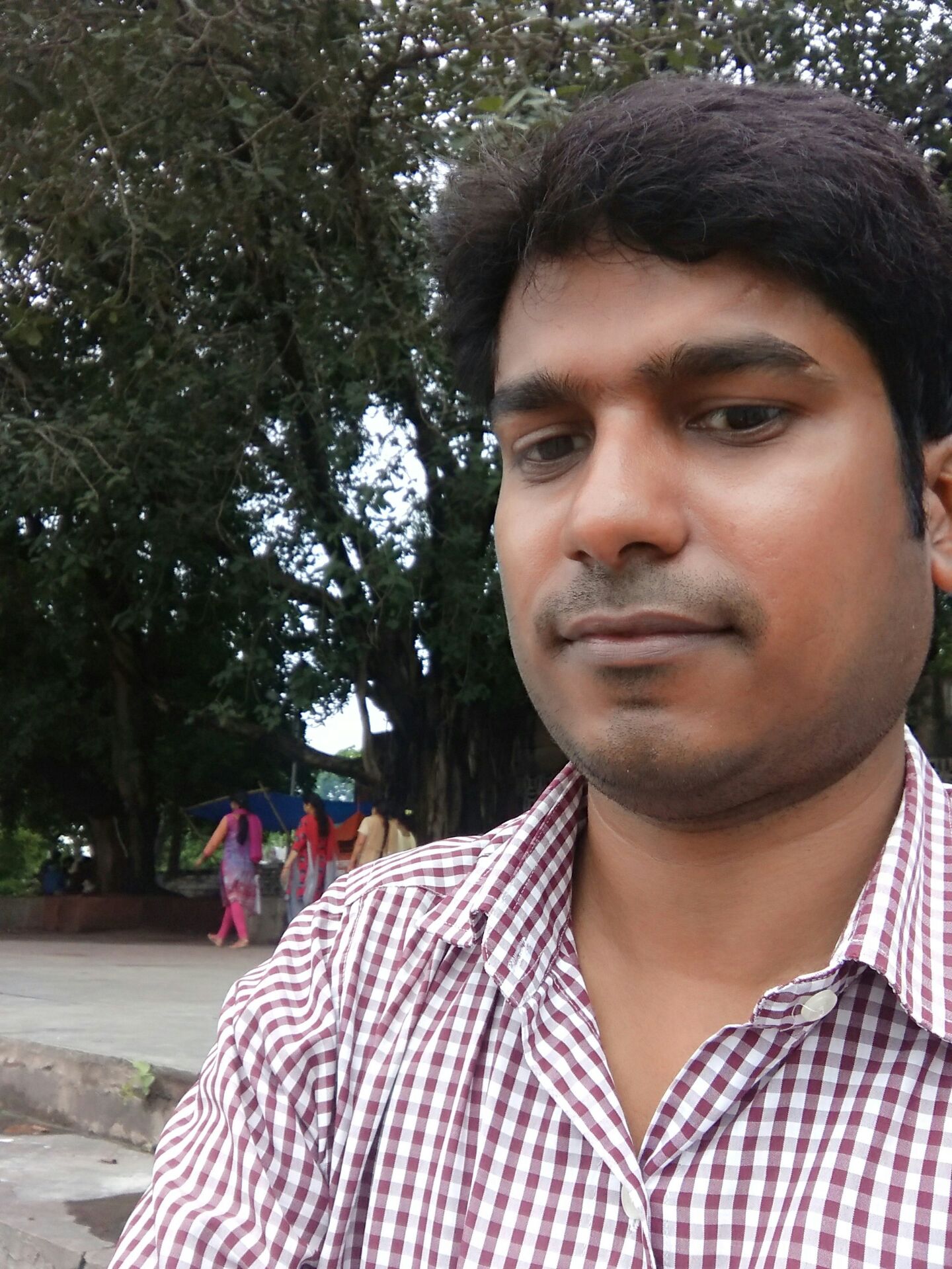 Rajendra Institute of Medical Sciences, Ranchi, Rims, ranchi, AIIMS
Migraine is a severe form of headache wherein, the excruciating pain is accompanied by an extreme sensitivity to sound and light; you also experience nausea. The headaches usually affect either side of the head and are throbbing in nature. Hot flashes, numbness of limbs and blind spots in the eye; these are often considered as warnings. In certain cases, migraines can cause blackouts that can range from a few seconds to a few minutes.
Migraine occurs in four stages:
Pro-drome (symptom indicative of an onset of an illness)
Aura (visual auras including blurred vision)
Headache
Post-drome (the residual effects of migraine characterized by fatigue and lethargy)
But the occurrence of these stages varies across individuals. The causes of migraines aren't specifically understood. It may be due to the interaction of the brain stem with the trigeminal nerve, which is an important pain pathway of the brain. Imbalances in hormonal levels or in the levels of neurotransmitters such as serotonin may also prove to be a causal factor.
Symptoms
Migraine may be triggered due to stress, physical exertion, and excess intake of alcohol or food additives such as MSG (Monosodium Glutamate). Changes in the environment and sleeping patterns may also be probable culprits.
Migraine can be easily distinguished from regular headaches, given the fact that migraines last longer and are rather severe in nature with pain felt in one part of the head. Most people experience the 'Aura'stage where they have visual flashes right before headache. Nausea, eye pain or sensitivity to light and sound are other factors helpful in distinguishing migraine from other headaches.
Symptoms can occur a while before headache, immediately before headache, during headache and after headache. Although not all migraines are the same.
Typical symptoms include:
Moderate to severe pain, usually confined to one side of the head during an attack, but can occur on either side of the head
The pain is usually a severe, throbbing, pulsing pain
Increasing pain during physical activity
Inability to perform regular activities due to pain
Feeling sick and physically being sick
Increased sensitivity to light and sound, relieved by lying quietly in a darkened room
Some people experience other symptoms such as sweating, temperature changes, tummy ache and diarrhea.
Complications in migraine may include:
Chronic migraine which last up to 15 days or more
Status Migrainosus where the attacks last for over 3 days
Migrainous infarction where the aura lasts longer than it should, cutting blood supply to the brain.
Children are highly at risk of developing a common cold. It has been said that 22 million school days are lost each year because of the common cold. This can easily be prevented by a number of simple measures.
Here are the most common methods which people take to make sure that they do not catch the flu:
1. Make your child wash their hands
This is the most common reason for children getting the common cold. It is possible that whatever you touch may get infected with your germs and pass on to your children. This can happen even hours later. Therefore, it is crucial that you wash your hands as often as possible and if this is not possible, you should at least make your child use a hand sanitizer.

2. Do not sneeze into your hands
When you sneeze into your hands, the virus clings to your hands. Therefore, when you sneeze, try to sneeze into a tissue or at least into the inside of your elbow so that your child does not get a cold.

3. Make your child not touch your face
Colds can only enter your body through the eyes, nose and mouth. Tell your kids not to touch their faces so that they do not catch a virus.

4. Make your child do aerobic exercise
Aerobic exercise increases your heart rate and this means, that it also increases the ability of the body to kill viruses.

5. Give your child foods with phytochemicals
Green, red and yellow vegetable and fruits are very good at fighting off viruses. Eat them so that the natural virus fighting ability of the body is increased.

6. Do not allow your child to come near smoke
Smoking reduces the body's ability to fight off cold. This is why smokers get more severe and more frequent colds. It has been said that one cigarette can stop cilia from working for 30 to 40 minutes.

7. Relax
There is also a lot of evidence that your immune system is stronger when you are not stressed out. Try to see that your child is not stressed from school or any other place which may cause them stress.

The rains almost always bring about a plethora of diseases with fevers of different kinds. Dengue, typhoid and chikungunya can be regarded as the top three tropical fevers and diagnosing them sometimes become quite tricky as all of them have similar symptoms and the laboratory tests are not always precise. The best you can do is be aware of the early symptoms and signs as successful treatment is heavily dependent on the detection of early symptoms of the fever you are suffering from.
Dengue
Causes: Dengue is considered as a serious viral ailment and is transmitted by the Aedes aegypti mosquito. This fever occurs in two varieties, uncomplicated fever and the more serious haemorrhagic fever. The latter is the second leading form of the viral disease, leading to bleeding and shock and in the most severe instances. It can also be fatal, especially for children.
Symptoms: The symptoms may vary as per the age and physical condition of the patient. If you are affected with a sudden onset of very high fever along with headaches, rashes and pain behind the eyes, with loss of appetite and vomitingtendencies, then you must consult a doctor. It can also cause weak pulses, difficulty in breathing, restlessness and bleeding from the nose or gums along with blotchiness under the skin.
Typhoid
Causes: Typhoid is a bacterial ailment and mainly occurs due to unhygienic toilet habits, impure drinking water, and it can be transmitted to others through flies, food, faeces, touch and fornication.
Symptoms: The most common symptoms of typhoid fever include high fever, rashes all over the skin, cough, headache and loss of appetite. You may also experience coated tongue, malaise and diarrhoea or constipation. In case you are experiencing any of these signs, then you must seek medical help.
Chikungunya
Causes: Chikungunya fever is a viral ailment that is transmitted to human beings by infected mosquito bites. It is the leading cause of human epidemics in some parts of the African and Asian continents and it has now recently moved to some parts of Europe.
Symptoms: The chikungunya virus infection leads to symptoms that may be debilitating for some people. Fever, rash, fatigue and headaches along with muscle and joint pains are some of the most common symptoms of chikungunya. Some patients have reported excruciating joint pain and arthritis that can last for a week or even months together.
If you are faced with any of these symptoms for over three to four days, then you should not ignore them and seek medical assistance without any delay.
View All Feed
Near By Clinics

4.3
(

23

ratings)
Niti Khand I, Ghaziabad,
Ghaziabad
View Clinic

4.3
(

40

ratings)
Niti Khand I, Ghaziabad,
Ghaziabad
View Clinic
4.5
(

58

ratings)
Indirapuram, Ghaziabad,
Ghaziabad
View Clinic

Indirapuram, Ghaziabad,
Ghaziabad
View Clinic