Videos (7)
View All Videos
Personal Statement
I want all my patients to be informed and knowledgeable about their health care, from treatment plans and services, to insurance coverage.
...more
I want all my patients to be informed and knowledgeable about their health care, from treatment plans and services, to insurance coverage.
More about Dr. Garima Sharma
She has over 7 years of experience as a General Physician . She is a qualified MBBS. Save your time and book an appointment online with Dr. Garima on Lybrate.com.

Lybrate.com has a number of highly qualified General Physicians in India. You will find General Physicians with more than 33 years of experience on Lybrate.com. Find the best General Physicians online in faridabad. View the profile of medical specialists and their reviews from other patients to make an informed decision.
Info
Education
MBBS - MCOMS - 2009
Languages spoken
English
Hindi
Location
Book Clinic Appointment with Dr. Garima Sharma

Services
Submit Feedback
Submit a review for Dr. Garima Sharma
Your feedback matters!
Write a Review
Patient Review Highlights
"knowledgeable"
39 reviews
"Very helpful"
59 reviews
"Sensible"
10 reviews
"Inspiring"
4 reviews
"Practical"
8 reviews
"Professional"
8 reviews
"Well-reasoned"
9 reviews
"Thorough"
3 reviews
"Prompt"
4 reviews
"Helped me impr..."
5 reviews
"Caring"
6 reviews
"Saved my life"
1 review
Reviews
Verified
Apr 28, 2018
great experience . Doctor garima is very helpful and supportive . She lights up your mood with the right advice always
Krishana
May 26, 2017
Dr. Garima Sharma provides answers that are very helpful. Thanks meadum, your advice was very helped on behalf of my family i convey thanks to you once again meadum.
Sivakumaran D
Jun 23, 2017
Dr. Garima Sharma provides answers that are very helpful. Thanks for your valuable feedback. I would definitely follow ur advice
Shreesh Katyayan
Apr 25, 2018
I had very severe allergy in Nasal passage. Dr. Sharma's tips without a lot of medication helped me.
Maharshi Soni
Oct 31, 2017
Dr. Garima Sharma provides answers that are knowledgeable. thank you for providing these solutions.
Yasar
Nov 2, 2017
I found the answers provided by the Dr. Garima Sharma to be very helpful. Thanks
Aksh
Dec 2, 2017
Dr. Garima Sharma provides answers that are very helpful. Thanks a lot doctor.
Verified
Jul 26, 2018
Very happy with how she explains and cares
Rajesh
Jan 18, 2019
SUPER
Shubham
Apr 11, 2018
Great
Rajesh Patidar
Apr 25, 2018
Nice
Feed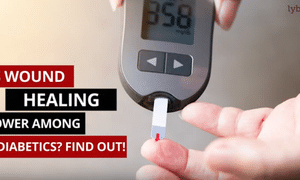 High glucose levels in the blood interfere with the body's natural process of healing. Hence, slowing down the wound healing process. Know a few tips for better wound healing in diabetes.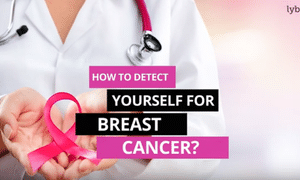 The self-breast examination is an easy way to notice something unusual in your breasts. It is a convenient method and a zero cost tool for screening of breast cancer.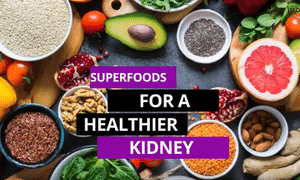 There are a number of factors that affect the health of your kidneys, hence, it is vital to eat what is right for them.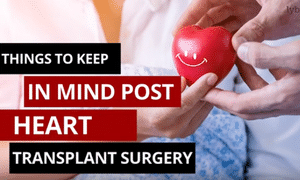 Heart transplant surgery is a major one, there are certain things you need to be careful about post surgery like eating healthy, not missing your medications etc.
Sometimes, your body either does not produce adequate insulin or use it effectively to convert glucose into energy. This results in the build-up of excess glucose in the blood. Diabetes is the medical disorder that can occur if your blood sugar level is significantly high and is left unchecked.
If your blood sugar level increases considerably, it will lead to further medical complications- cardiovascular disorders, nerve damage, kidney failure etc. Thus, it is imperative that you take the necessary steps to manage your diabetes. Here is how you can do that-
Eat healthy- You need to know about the type of food that is affecting your blood sugar levels and how it is doing so. Before you plan your meal, learn how much carbohydrates your food contains and which amount is the best for your health. Make sure your meal has a well-balanced mix of proteins, carbohydrates, fats and starch. Avoid having sugary beverages, processed and packaged food. Incorporate leafy vegetables and healthy proteins in your diet. Prepare a bowl of salad, cut a lean portion of poultry meat or include fish instead. You can always consult a dietician to make a proper diet plan for you.

Exercise regularly- Regular physical activity uses up the glucose in the blood for energy and reduces your blood sugar levels. Talk to your doctor about an appropriate exercise plan for you- running, brisk walking, swimming, cycling, whichever suits you. Stick to your schedule and make sure you know how much blood sugar level is appropriate for you, before you begin exercising. You can also adopt a few changes in your daily routine on your own if you have a busy schedule. For instance, take the stairs at your workplace instead of the elevators.

Take your medications properly- In most cases, the diet and exercise alone will not help you. You will be required to take the right dose of medications at the right time. If you are taking medications for some other medical condition, ask your doctor how it will affect your diabetes.

Choose your drinks carefully- Remember to drink lots of water to manage an optimum level of blood sugar level. Refrain from having sugary beverages. Get your doctor's permission to drink alcohol as it can aggravate your diabetes complications.

Take extra care during your menstrual cycle- Blood sugar levels fluctuate around this time. Adjust your treatment plan accordingly and check your blood sugar levels regularly.

Reduce your stress- High-stress levels increase your blood sugar. Learn relaxation techniques, coping skills and/or talk to your friends and family about your stressors. Good social support will always help you to deal with your diabetes.
The more you know about your diabetes, the better you will be able to manage it and the easier it will be to live with it. If you think your diabetes is taking a toll on your health, or if you are unable to cope with the condition, consult your healthcare provider immediately.
A hormone called insulin transports the sugar in your blood to the cells in your body to be used as energy. When insulin is not produced adequately or effectively, it causes high blood sugar or diabetes. While most people are aware of the probable causes and risk factors of diabetes, many of you may not know that extreme weather conditions- heat and cold- can have an effect on the insulin hormone.
How does the cold weather affect your blood sugar levels?
The cold temperature stresses out your body more than usual and releases the stress hormones like cortisol and adrenaline. These hormones trigger your liver to release more glucose for energy, causing blood sugar levels to rise significantly.

It raises the haemoglobin A1C level, increasing the risk of developing serious diabetes-related complications.

This high blood sugar level makes sure the body does not freeze. It tricks the body into thinking it is warmer. While it is helpful, if this condition persists it can damage your nerves.

Cold weather can freeze up your insulin medications and therefore, degrade them and affect their effectiveness.
What can you do to counter the effects of cold weather on your diabetes?
Here are a few simple ways:
To avoid developing more complications, do not stay out in the cold for too long.

Keep your hands and feet warm. Blood circulation in your feet is generally low due to diabetes. If your feet does not stay warm during the cold temperature, you will get nerve pain and infection. Warm up your hands before you test for your blood glucose. Otherwise, the machine will give erratic readings.

Protect your immune system. It is more difficult for you to fight the flu if you have diabetes. It will weaken your immune system and then lead to potentially more serious consequences like pneumonia. So, do not forget your flu shots.

Stay hydrated, since dehydration affects your immunity and your diabetes.

Do not stop doing your regular exercises due to the cold weather. Pad up before working out outdoors or just work out indoors. Physical activity can keep your body warm in cold weather and thus helps you to keep your glucose levels in check.

The cold weather affects your moods and emotions as well. So eat well, exercise and be social to keep up your spirits. Talk to your peers or your doctor if you need help.

Keep your insulin vial and instruments out of the cold; do not let them freeze.
It is not difficult to manage your diabetes in the cold weather, if you are aware of the effects. Just stay warm, eat healthily and keep moving.
Glucose or blood sugar is the main fuel of your body obtained from the food you eat. If your body does not adequately produce insulin or effectively use it, it leads to diabetes. Knowing how diabetes can affect your body will help you to avoid and manage the complications well.
These typical signs and symptoms in a person may be indicative of diabetes-
Increased frequency of urine

Blurred vision

Tingling sensation in the hands and legs or feet
How does diabetes affect your body?
If you do not seek immediate medical care, then diabetes can have long-term effects on each system of your body.
The circulatory system-
Atherosclerosis (your blood flow is restricted due to fatty deposits in the blood vessels)

Infections or ulcers of the foot

Heart attack and stroke
The nervous system-
Peripheral Neuropathy (the nerves in your foot and legs may get damaged)

Vision problems (due to swollen and leaky blood vessels in your eyes)

Brain stroke

Coma or death
The endocrine system-
Inadequate insulin in your body can produce high levels of toxic chemicals, which will make you more thirsty, weak and tired. You can identify this problem if you have an unexplainable sweet scent in your breath.
The digestive system-
Diabetes causes the delaying of the movement of food into the small intestine and prevents stomach emptying. This condition, known as gastroparesis, shows the following symptoms-
The urinary system-
High blood sugar level destroys the cells in your kidney, ultimately, leading to kidney failure.
The reproductive system-
Gestational diabetes can occur sometimes in pregnant women. It will go away once you deliver your baby but until then there is a high risk of increased blood pressure, repeated infections of the vagina and the bladder. Your baby might have high birth weight and you may acquire Type 2 diabetes later in life.
The integumentary system-
You might get dry skin or dark patches in the skin but you may face some serious problems like:
Eruptive xanthomatosis- Hard yellow bumps with a red rink

Dermopathy- Brown patches on the skin

Digital sclerosis- Thick skin on the limbs
How can you manage the ill effects of diabetes on your body system?
Now that you know how your diabetes is affecting your body, you can follow these simple steps to manage it-
Learn about your diabetes- Talk to your doctor; learn which type of diabetes you have and research well on it. The more you know, the better you can manage it.

Know the ABCs of your diabetes: Keep a record of your blood sugar levels, blood pressure and cholesterol levels. Know what the optimum numbers are to lower the chances of stroke, heart attack and other problems.

Learn how to live with your diabetes- It is difficult to cope with all the consequences of diabetes but you can stay healthy if you eat well and sleep well, exercise regularly and effectively manage your stress.

Go for regular health checkups- It is important that you get all the required tests done to keep track of your progress and to make any necessary lifestyle changes.
Diabetes affects more than millions people every year. If necessary preventive measures are not adopted from its onset, the condition can impair the other parts/organs of your body. Therefore, it is imperative that you get yourself diagnosed frequently and seek proper treatment if required.
When your body does not have enough insulin and there is too much blood sugar, the condition is called diabetes. There are several potential complications of having diabetes, one of which is damage to the nervous system.
High or low blood glucose level can affect your brain directly and lead to abnormal functioning. The brain likes the glucose level to be in the right amounts in your body. If the glucose level increases in the blood, you will notice these symptoms-
If the level of blood glucose in your body is low, the following symptoms are likely to show up-
Another direct effect of diabetes is neuropathy. Neuropathy or diabetic neuropathy is when high blood glucose levels damage the nerves throughout the body, especially the ones in your legs and feet. The damage is extremely painful and discomforting and requires immediate medical attention.
Types of diabetic neuropathy-
How to treat diabetic neuropathy?
If you want to avoid these effects in your body, it is best to deal with the root cause of the problem, that is, diabetes. Here is what you can do-
It is very difficult to reverse the damage done to the nervous system by diabetes. Therefore, it is important that you carefully manage your blood sugar levels by eating healthy and exercising regularly to avoid such effects.
Proper cardiac function is essential for a healthy life; after all, the heart aids in proper blood circulation through the body. However, your heart may start to function abnormally due to several factors, both health as well as environmental- cardiovascular disorders or ill habits such as smoking, drinking, following an unhealthy diet, lack of exercise etc. All this can lead to life-threatening diseases and conditions.
A sudden cardiac arrest refers to the condition where the heart stops functioning abruptly. This condition claims millions of lives every year. According to a study, cardiac arrests cause around 46 percent of the deaths in a year among with cardiac diseases. Unlike other heart ailments, a cardiac arrest occurs without a warning, so it is often difficult to treat the patient on time. Therefore, you should be looking for ways to prevent a cardiac arrest.
Preventing cardiac arrest
During a cardiac arrest, the heart muscles stop working. While normal heart attacks occur because of blood circulation problems, electrical issues cause cardiac arrests. However, the good news is that there are ways to prevent such an occurrence. The following tips can help:
Eat healthily- What you eat in a day has a lot to do with your heart's functioning. Maintaining a healthy and balanced diet is essential in preventing heart diseases. You need to incorporate fruits and vegetables into your daily diet. Furthermore, avoiding processed foods can also help in keeping your heart healthy. Consume foods that are high on good cholesterol, such as whole grains, almonds, olives, olive oil, legumes, and beans.

Exercise regularly- Most people with heart disorders believe that engaging in plenty of physical activity in daily life can worsen their cardiovascular condition. However, this is not true. Exercising is vital for ensuring a healthy heart. Walking, running, cycling, and swimming are some common activities that strengthen your heart muscles. Furthermore, such activities will help maintain ideal body weight and keep excess fat at bay. This again reduces the risk of suffering from a cardiac arrest.

Drink less and stop smoking- If you want a perfect cardiac health, reduce alcohol consumption. Regular consumption of alcohol greatly increases the likelihood of a cardiac arrest. However, occasional and moderate drinking is not harmful. Cardiac patients, under all circumstances, should quit smoking right away. Even light to moderate smoking can significantly increase the risk of a sudden cardiac arrest.

Other health issues- Often times, heart ailments result from an underlying health issue. People suffering from high blood pressure, diabetes and high cholesterol are more likely to experience a cardiac arrest. Therefore, it is vital that you seek proper treatment for all such diseases.
As they say, precaution is better than cure, so following the aforementioned tips can help you prevent heart ailments, including a sudden cardiac arrest. However, if you have a family history of cardiac arrests and cardiovascular diseases, it is advisable that you inform your doctor at the earliest. He/she can recommend the treatment based on your medical history and overall health condition.
View All Feed