About
Our mission is to blend state-of-the-art medical technology & research with a dedication to patient welfare & healing to provide you with the best possible health care.
...more
Our mission is to blend state-of-the-art medical technology & research with a dedication to patient welfare & healing to provide you with the best possible health care.
More about Sharma Clinic
Sharma Clinic is known for housing experienced General Physicians. Dr. Garima Sharma, a well-reputed General Physician, practices in Fatehabad. Visit this medical health centre for General Physicians recommended by 84 patients.
Timings
Location
Fatehabad,
Haryana
-
110098
Videos (10)
View All Videos

Services
Submit Feedback
Submit a review for Sharma Clinic
Your feedback matters!
Write a Review
Patient Review Highlights
"Professional"
7 reviews
"Prompt"
4 reviews
"Well-reasoned"
8 reviews
"Helped me impr..."
4 reviews
"Thorough"
3 reviews
"Practical"
7 reviews
"knowledgeable"
35 reviews
"Sensible"
9 reviews
"Caring"
6 reviews
"Very helpful"
58 reviews
"Saved my life"
1 review
"Inspiring"
4 reviews
Reviews
Verified
Apr 28, 2018
great experience . Doctor garima is very helpful and supportive . She lights up your mood with the right advice always
Shreesh Katyayan
Apr 25, 2018
I had very severe allergy in Nasal passage. Dr. Sharma's tips without a lot of medication helped me.
Yasar
Nov 2, 2017
I found the answers provided by the Dr. Garima Sharma to be very helpful. Thanks
Aksh
Dec 2, 2017
Dr. Garima Sharma provides answers that are very helpful. Thanks a lot doctor.
Shubham
Apr 11, 2018
Great
Feed
Shared 1 month ago • Featured Tip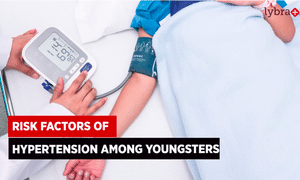 These days even children are falling prey to health issues like hypertension. Maybe, getting aware about a few risk factors of this condition can help in preventing it.
1
person found this helpful
Shared 1 month ago • Featured Tip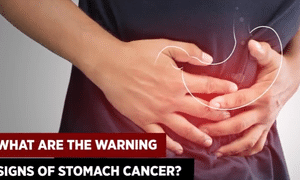 Stomach cancer is the growth of abnormal cells, which form a mass in any part of the stomach. Diagnosing it is difficult, so you must stay informed about its early signs.
1
person found this helpful
Shared 1 month ago • Featured Tip
Hypertension or high blood pressure can cause many complications. Malignant hypertension is amongst one such complication of hypertension. In this condition blood pressure shoots up to 180/120, this can increase the risk of organ damage. Though, this condition is rare and occurrence can be observed in only 1% of the cases, it requires immediate medical attention and is also called as hypertension emergency.
What are the causes of malignant hypertension?
Uncontrolled high blood pressure is the prime reason for malignant hypertension and is not so prevalent. It has been observed two times more in men than women. There are certain medical conditions that can lead to it, some of them are:
Spinal cord injuries

Tumor of the adrenal gland

Certain drugs like birth control pills, cocaine etc.

Skipping medicines

Preeclampsia

Autoimmune diseases

Cardiac problems like narrowing of the aorta
Complications of malignant hypertension
Malignant hypertension can be fatal, if it is not treated and can also lead to many complications like:
Symptoms of a hypertensive emergency
Symptoms of hypertension are not very visible, but in case of malignant hypertension, the signs are very clear. Symptoms can include:
Blurred vision

Pain in chest

Confusion or difficulty in concentration

Numbness in arms, legs, or face

Breathlessness

Headache

Decreased urine output

Seizure
In case, you observe any of the above symptoms and have a history of hypertension, then you may be at a risk of developing malignant hypertension. Your doctors will focus on lowering your blood pressure to normal within a few seconds to minutes, to avoid any harm to other organs.
1
person found this helpful
Shared 1 month ago • Featured Tip
Dementia is a progressive medical condition in which functioning of the brain declines. It is commonly seen in elderly population and can be of two types - alzheimer's disease (AD) and vascular dementia (VAD). Signs of dementia appear slowly and keep getting worse with time because of the damage caused to brain cells. Some of the signs of dementia are:
Short-term memory loss

Confusion

Problems with speaking and understanding

Loss of control over senses

Loss of motor skills like grip, walking or standing straight

Disorientation
What is the link between hypertension and dementia?
High blood pressure is a chronic condition, in which blood vessels and arteries are damaged and narrowed. It results in poor blood flow, impacting the functioning of all the organs including that of brain. If your brain doesn't receive the required amount of oxygen and blood, it results in damage to neurons, brain cells. Gradually these damaged cells start to die. These damaged and dead cells, impact your memory, thinking, language skills and senses, resulting in dementia.
Risk factors for dementia
Hypertension in the early 40s increases the risk of developing dementia. Other than hypertension, following risk factors increase the risk of dementia:
Atherosclerosis

Age

Genetics

Smoking and consumption of alcohol
How can you prevent vascular dementia?
Any damage that happens to brain cells is irreversible and the process can only be delayed, but can't be reversed. Therefore, a proper treatment can slow the speed of brain damage. Other than the medical treatment, adopting a healthy lifestyle can also help in reducing your risk of developing dementia. Some of the changes that you can consider are:
Keeping a check on blood pressure, diabetes and cholesterol levels

Eating healthy

Daily exercise

Not skipping your medications

Avoiding smoking

Maintaining a healthy weight
Hypertension increases the risk of dementia, but other than that there are many risk factors that can lead to dementia. You should consult your doctor, to check if you are at a risk of developing dementia.
1
person found this helpful
Shared 1 month ago • Featured Tip
Hypertension and obesity have become quite prevalent in the past few years. These conditions have raised concerns about the various health problems they can lead to. You must know that hypertension and obesity are interlinked, if you are overweight it increases your risk of hypertension. In case of childhood obesity, the risk of hypertension further increases by three times. Increased body weight raises:
Arterial pressure

Adipose tissues

Central obesity

Dyslipidemia

Poor metabolism
Studies reveal that weight-loss of around 10% can lead to a significant drop in blood pressure. It also reduces the pressure on your heart to pump blood.
Tips to maintain a healthy weight
Obesity, as you know, is not just linked to hypertension, but can also lead to many other complications, affecting the quality of life. By maintaining a healthy weight or reducing those few extra kilos you can lead a healthier life. The following tips can help you in reaching the desired weight:
Increased fiber intake: FIber gives you satiety, which means fewer hunger pangs and less binge- eating. Fruits, vegetables, beans and whole-grain cereals are a good source of fiber.

Eat less refined foods: Foods like white bread, potatoes, pasta or rice are generally low in fiber and don't have high nutritional value. They are also low GI foods, and can also lead to weight gain.

Check your serving: It is important to monitor the serving size, as it helps in keeping a check on the intake of calories too. Always remember if you want to lose weight, calorie in should never be more than calorie out.

Maintain a food log: Writing down what and when you eat, can help in analyzing where are you lacking. It will also help in improving your food habits

Physical activity: Other than eating healthy, it is important to burn those extra calories. It also lowers blood pressure. Even small changes like taking stairs instead of elevator, walking a few extra steps daily can also be of great help.
1
person found this helpful
View All Feed
Near By Clinics