About
Customer service is provided by a highly trained, professional staff who look after your comfort and care and are considerate of your time. Their focus is you.
...more
Customer service is provided by a highly trained, professional staff who look after your comfort and care and are considerate of your time. Their focus is you.
More about Fortis Escorts Hospital
Fortis Escorts Hospital is known for housing experienced Psychiatrists. Dr. Rahul Chandhok, a well-reputed Psychiatrist, practices in Faridabad. Visit this medical health centre for Psychiatrists recommended by 105 patients.
Timings
Location
Neelam Bata Road,Faridabad NIT. Landmark: Near Neelam Chowk
Faridabad,
Haryana
-
121001

Get Directions
Photos (1)

Videos (5)
View All Videos
Doctor in Fortis Escorts Hospital

M.D Psychiatry , MBBS
Psychiatrist
Book appointment and get ₹125 LybrateCash (Lybrate Wallet) after your visit
Services
Submit Feedback
Submit a review for Fortis Escorts Hospital
Your feedback matters!
Write a Review
Feed
Shared 3 weeks ago • Featured Tip
As people grow older, they age physically as well as mentally. Just as they become more susceptible to conditions such as arthritis, their risk of mental illnesses also increases. It is also important to note that physical ailments influence mental ailments. Thus, arthritis may not only be a problem in itself but may cause mental disorders as well.
Some of the most common psychological problems that affect the elderly are:
Depression: Depression can affect people of all ages but the elderly have a higher risk of suffering from it. The symptoms and effects of this condition vary from person to person. These include feeling sad constantly, tiredness and lack of energy, lack of self-worth, unexplained weight loss or weight gain, insomnia and reduced appetite. This may be caused as a side effect of certain medications or treatment, as a result of frustrations caused by other physical ailments or just an effect of age.
Memory Problems: As people get older, their memory weakens. Many lose their long-term memory skills. They may also lose their short-term memory. This is not the same as being forgetful. Characteristic symptoms of amnesia include confusion, memory loss, inability to recognize people, etc. Amnesia may be caused by a number of factors including trauma to the head, brain damage or psychological factors such as PTSD.
Dementia: Dementia is characterized by the person's mental inability to function normally. This could be in the form of random mood swings, apathy, confusion, changes in short-term memory or failed sense of direction. Dementia is typically caused by the death of brain cells due to tumors, infections, lack of oxygen, lack of nutrition etc. Parkinson's disease, Huntington's disease, vascular dementia and frontotemporal dementia are all forms of dementia.
Alzheimer's Disease: This is a kind of dementia as well. In such cases, the patient loses memory of where they are and believe themselves to be in another place and time zone. The patient may not be able to rationalize things happening around him and may be unable to recognize their own family members. This is a neurodegenerative disease that involves shrinkage of the brain cells. It may be genetic. Alzheimer's can be treated and managed but it cannot be cured.
Insomnia: Insomnia can be classified as a physical and mental ailment. It is characterized by the inability to sleep well at night. Some of the noticeable symptoms include tossing and turning for hours in bed before going to sleep, waking up frequently at night, waking up earlier than planned and falling asleep during the day. Insomnia in the elderly is typically caused by stress and anxiety. It may also be the result of certain types of medication.
4419
people found this helpful
Shared 2 months ago • Featured Tip
When a person is not able to identify a solution to a problem (professional or personal), the often heard suggestion is to get the advice of a counselor. What the counselor does is to give an objective view of the problem and see how they can be addressed. When any of us go through a difficult phase, it is difficult to disentangle ourselves from the problem, and see what can be done differently to manage it. Whether it is vocational or sexual, premarital or marital, it is a bit difficult as we are part of the problem. For a counselor, they can take an objective view as they are not as entangled in it. They can see clearly what the issue is and find a solution. Also, given their training and experience in handling different issues, they would have suggestions that will just do the trick.
Vocational counseling: Also called career counseling, this has gained significant importance recently. It helps identify if a person is good to be an entrepreneur or a marketing professional. With so much focus on people's career and it involving such a large part of a person's life, it is essential to understand how to approach a vocation and how to get the best out of it. This involves assessing the individual completely in terms of his skills, abilities, aptitude, interests and guiding on what could be a good career option for him. Detailed discussions along with questionnaires and tools will help identify the right career for a person, where he/she can shine. Supporting training and coaching are also provided.

Sexual counseling: People with complicated sexual issues are on the rise. Premarital counseling helps in aligning the couple as to what to expect from each other. Though it may sound a bit odd, it helps a lot of problems after marriage, and brings the couple together. Both know what to expect from each other and so the number of issues in post marriage are reduced. It also paves the way for a happier marriage, according to research.
For people who have sexual issues in post marriage, counseling again is a good solution. The couple is completely a part of the issue and often would not be able to find a solution, which could sometimes be to speak frank and open-mindedly . The counseling session provides this forum, and most issues like performance anxiety, sexual expectation mismatch, premature ejaculation and family planning that can be discussed here. While sex is often ignored as it is a discrete issue, discussing about it helps iron out a lot of issues and even improves the overall quality of the relationship, and makes way for a happy, married life.
4180
people found this helpful
Shared 2 months ago • Featured Tip
Happiness and sadness are part and parcel of life. Some things make us smile while others make us cry. While life is full of mixed emotions, being persistently sad could be a sign of depression. It is a clinical condition that needs treatment just like a fever or any other sickness.
Depression is a common mental ailment that can affect children and adults of both sexes. This is characterized by a feeling of sadness, worthless and helplessness that lasts for more than 2 weeks. Other symptoms of depression include:
Loss of interest in events and activities
Social withdrawal
Outbursts of irritation and frustration over small matters
Sleep disturbances
Tiredness
Unexplained weight gain or weight loss
Shorter attention span
Unexplained headaches or backaches
Though the exact cause of depression is still unknown, there are many factors that could trigger depression:
Fluctuating hormones: This is a very common cause of depression. This may occur during pregnancy or after delivery.
Thyroid problems and menopause: People with thyroid issues and women going through menopause often face the problem of depression. In some cases, a change in how neurotransmitters behave inside the brain could cause depression.
Genetics: It has been observed that 40% of depression cases have a genetic link. People with close relatives who suffer from depression may also suffer from the same condition.
Traumatic events: People who have a traumatic past such as a history of physical or sexual abuse, the death of a loved one or a difficult relationship could also trigger depression.
Alcohol and substance abuse: Excessive drinking and other substance abuse have been closely linked to depression.
Other factors: Depression can begin at any age and men are at a higher risk of suffering from this condition as compared to women. This may be because women often seek help in the early stages of depression.
People with low self-esteem and a pessimistic outlook on life have a high risk of being depressed. Treatment for cancer, heart disease and other such chronic illnesses as well as certain types of medication could also contribute to depression.
Symptoms of depression vary from one patient to another. Hence, they can be difficult to diagnose in the early stages. Treatment typically includes medication, counselling, group therapy and a change in lifestyle habits. For example, it is imperative for depression patients to step outside their comfort zone and interact with others. For this, they may consider joining a hobby class. Regular exercise is also important as it increases production of serotonin and gives the person an opportunity to get out of the house. When it comes to depression, remember, it is very important for the patient to be supported by family and friends.
4268
people found this helpful
Shared 3 months ago • Featured Tip
ADHD, CDD, short-term memory loss, forgetfulness, insomnia and so many more terminologies we would have come across very often. They all seem to have evolved from a common origin and that is concentration issues. Have you pondered on these questions!! Why can't it be easy to concentrate? Why can't it be easy to remember everything? If yes, then read on to know more.
Concentrate! Focus! Pay attention! These are not just words but one huge and complicated process in itself. Many children and as well as adults often develop this issue wherein they find extremely difficult to concentrate.
Science behind concentration issues: When an individual performs a single task; for example reading a book, the image of what he is seeing hits the retina. From the retina, the nerve fibres carry the image to the brain which stimulates the brain cells to fire an action potential. The signal from here moves to the thalamus and proceeds to the visual cortex. This signal activates locus coeruleus which is a brain stimulant. It targets the particular area of the brain becoming the deciding factor as to how one responds to a stimulus, which in this case is an image. When there is deregulation of the locus coeruleus, it is then that a person develops disorders like ADHA, anxiety, depression, insomnia and others.
Factors influencing concentration:
Concentration is a skill that requires you to prioritize your senses while doing any work. It is an ability to block out distractions.
Dedication to the task
Interest in the task
One's ability to complete the task
Physical and emotional state
Conducive environment with few distractions.
Attention deficit hyperactivity disorder (ADHD) and concentration deficit disorder (CDD)
Attention deficit hyperactivity disorder (ADHD) and concentration deficit disorder (CDD) are the two predominant concentration issues. The first one is more common among the children while the latter is observed in mostly the adults. Any individual with ADHD or CDD can show abnormalities in their behavior and social life.
ADHD individuals tend to be forgetful and face problems sticking to one task and may even display excessive fidgeting. CDD individuals tend to be lethargic, move slowly and have trouble in staying alert. Adults may become socially withdrawn and exhibit slow information processing.
Solutions for concentration issues:
Concentration issues require a lot of time to be overcome. You can try to figure out what causes the distractions and avoid them as much as possible by refocusing your mind only on what you are doing. You can give yourself timers which comprise of "distraction time" and "focus time". This strategy helps if one's mind is actively processing other things. You may also create subtasks by listing the things you need to do and then ruling out one by one once you accomplish them. Always breathe better and try for long inhalation and exhalation. This helps to bring down your anxiety levels which hinder the concentration.
Though the above-mentioned strategies are just to help you improve your concentration they are not the ultimate cure for any of the issues. Every individual is unique and sometimes accepting oneself can solve many complications as it reduces the need for unnecessary thinking. Always bear positive thoughts in your mind as it will act as a driving source.
5462
people found this helpful
Shared 8 months ago • Featured Tip
Panic attacks can debilitate a person greatly. The panic or anxiety attacks can be extremely powerful and intense, can vary depending on the severity of the attack. Such people lose self-composure. In extreme cases, they cut themselves off from the outside world and recoil into their safe zone (Agoraphobia).
Panic attacks, should, by no means, be confused with depression. These attacks can be essentially divided into three phases; the start phase, it then reaches the pinnacle or the zenith, before sliding down (fades away). The duration of a panic attack can vary from long to very long periods. The whole experience can leave a person depressed, traumatized and drained out (physically and emotionally). A timely medical assistance can prove to be extremely fruitful.
Panic attacks- its causative, signs and symptoms
A panic attack, can, indeed, come out of the blue (unexpectedly). Extreme emotional turmoil or anxiety can trigger such an attack. An over-excited nervous system might turn out to be the wrecker in chief, throwing life in jeopardy. A person might be unprepared to deal with such a situation. Though extremely difficult, the best thing would be to try and relax. The attack is just an extreme state of mind, an abstract feeling that can never come true. It will pass off soon. Panicking will only pile onto your agony. Identifying the associated symptoms can prove to be effective.
Some of the important symptoms associated with pain attacks include:
A feeling of breathlessness, suffocation and dizziness.
The palms appear to be sweaty.
A person may complain of uneasiness or chest pain.
Increased palpitations are quite common during panic attacks.
A person might experience severe chills or heat flushes.
Twitching and trembling of the muscles are often observed during the attacks.
An intense fear of death or going insane grips the person completely.
Hands, legs, arms begin to tingle.
During anxiety attacks, a person loses the reasoning ability.
Few short-term behavioural therapies can be of great help. Meditation, yoga and certain breathing practices can effectively ward off physical and mental fatigue. CBT or Cognitive Behavioural Therapy is a popular technique used to deal with panic attacks. This technique primarily emphasizes on the present conditions and factors resulting in panic and ways to minimize or completely eliminate the attacks.
Treatment-
Treatment can help reduce the intensity and frequency of your panic attacks and improve your function in daily life. The main treatment options are
One or both types of treatment can be recommended, depending on the severity of your panic disorder, your history, and whether you have access to therapists who have special training in panic disorders.
Medications can help reduce symptoms associated with panic attacks as well as depression if that's an issue for you. Various types of medication have been shown to be effective in managing symptoms of panic attacks, including:
Selective serotonin reuptake inhibitors (SSRIs).
Serotonin and norepinephrine reuptake inhibitors (SNRIs).
In case you have a concern or query you can always consult an expert & get answers to your questions!
5313
people found this helpful
Shared 10 months ago • Featured Tip
Also known as manic-depressive illness, bipolar disorder is not a rare diagnosis. Bipolar disorder is a mental condition that is characterized by extreme shifts in mood with constant variation in energy and activity levels. With these abnormal fluctuations and shifts, the person suffering from bipolar disorder finds it difficult to finish their everyday chores and lead a normal everyday life. Fortunately, with the right treatment and proper care, patients can recover fully.

Causes of Bipolar Disorder
Genetics – A person with a blood relative who has bipolar disorder, has a higher risk of developing it
Brain Chemical Imbalance – Neurotransmitters that carry signals to and from the brain to other parts of the body does not function correctly
Hormonal Imbalance – Certain hormonal problems can trigger the disorder
Environmental Factors – Mental stress, abuse, traumatic events and other factors can elevate the risk
Symptoms of Bipolar Disorder

1. Signs of Manic Episodes
Feeling too happy for a prolonged time
Talking very fast with racy thoughts
Extremely restless and hasty
Being too overconfident in self
Gets easily distracted
Lack of sleep
Engaging in unsafe behavior like gambling with savings, spending too much or having impulsive sex
2. Signs of Depressive Episodes
Feeling too sad for a prolonged time
Withdrawal and losing interest in activities
Low Appetite
Lack of energy
Speaking very Slowly
Facing problems with making decisions, memory, and focus
Low self-esteem
Constant thinking of giving up life
Types of Bipolar Disorder
1. Bipolar 1
This is the classic form of manic-depressive disorder with clear and extreme shifts in mood. Patients can have manic or mixed episodes.

2. Bipolar 2
Symptoms are less severe and are called hypomanic episodes that can involve less severe manic episodes with depression episodes as well.

3. Cyclothymia
A milder form of bipolar disorder, the patient experiences bouts of mood disturbances which alternate between feelings of being happy and sad. The patient may feel stable but will have noticeable fluctuations in mood that are usually less severe.

Treatments
The prime aim of the treatment for bipolar disorder is to lessen the frequency of manic and depressive episodes, thereby enabling them to lead a normal life.
Hospitalization - Patients suffering from bipolar disorder 1 often need hospitalization if there is a big risk that they may harm themselves or others
Lithium Carbonate – The commonly prescribed drug for this disorder, the patients are to follow the right dosage. Anticonvulsants and antipsychotics are also prescribed along if needed.
Psychotherapy – Minimize the triggers that occur before the onset of the manic or depressive episodes
Cognitive Behavioural Therapy – Family oriented therapy to develop interpersonal skills and prevent relapses.
In case you have a concern or query you can always consult an expert & get answers to your questions!
5006
people found this helpful
Shared 10 months ago • Featured Tip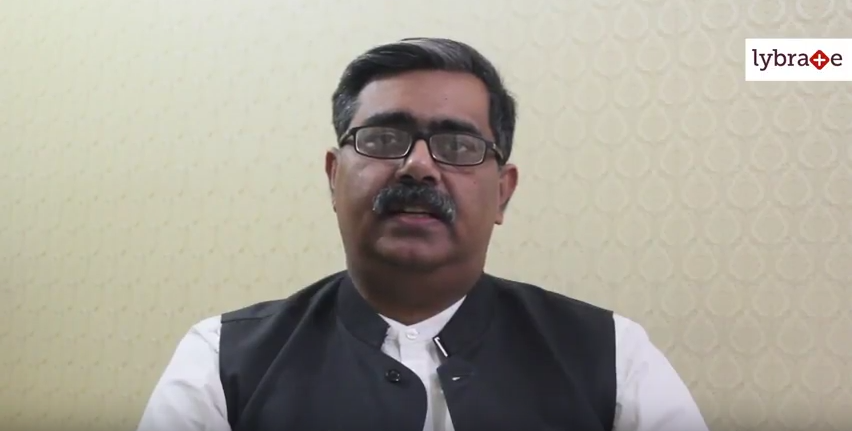 Mai Dr. Rahul Chandhok mai ek senior consultant psychiatrist hun apnay clinic madhoc clinic mai or dehli ncr mai.
Aaj mai batt karunga schizophrenia k baray mai jo k ek prakar mansik rog hai schizophrenia ki pehchan abi b bhut kam hai takreeban jo humari population hai us mai dekha jata hai or jisko pehchanna mushkil rehta hai. Kyu k ajj b bhut log sochtay hai k schizophrenia k lakshan hai k koi bhoot preet agaya hai, k koi saya agaya hai ya ye log pagal ho gaye hai. Aur inka koi hall nae hai par ye ek aisai bemari hai k wektik ko lagta hai k log meray khilaf hai. Kissi ne muj par jado tona kar diya hai ya usay asazain ati hai jub k asal mai wahan nae hota. Usay lagta hai k tv ya akhbaar mai raha hai to humaray samnadid araha hai. Usaay neend anay mai dikkat hoti hai, concentration wo nahi kar pata, decision wo nahi lay pata, kahi baar to jub halaay bigarh jati hai to ye b hota hai nahana dhona b choot jata hai or apni dekh baal nahi kar pataaa. Aam bhasha mai aisi samasiya ko pagalpann k roop mai dekha jata hai. Par ajj k hissab say agar baat karaain to ilaaj uplapdh hai or koi b weaikti agar sahi samay par iski pehchan ho jaye or iska elaj properly ho jaye to utni he achi jewan wiyakti kar sakta hai jitna ki koi normal wiyakti par samasiya yebati hai k kahi par pehchan honay k bad elaj honay k bad aksar log dawai band kar daitay hai. Us ki waja say bar bar ye bemari lout k ajati hai or unhay lagta hai k shayad elaj sahi nahi ho pata or unhay ye samjnay ki zarurat hai schizophrenia jo bemari hai wo ek parkar say waisay he hai jaisaay kissi ko sugar blood presurd hojaye apko sahi theek awasta mai b dawai khani hoti hai agar ap aisa nahi karaaaain gay to apkay demag mai jo dopami naam ka chemical hai wo fir say bharna shru hojata hai jiss ki waja say bemari hoti hai is elawa agar ap nasheelay substance use kartay jaisay bhang ganja charas ya phir or nashelaay pradan jo apkay demag par asar daltay hai to wo b apkaaaay baaar baar aisay roog k ubhar anaay k chances banay rehtay hai so mai ye samjhana chahunga k schizophrenia ya is prakar ka roog agar apko hogaya hai to uska proper elaaj karwaiya jo phychatris duwara kiya jata hai agar apko lagta hai k han app ne pooja paat karna hai ya kissi baba wagaira k pass jana hai To ap us k sath kar saktay hai par ilaj jo dawa k duwara kiya jata hai ya injection k duwara kiya jata hai usay band na karain agar aisa karain gay to ap khud b acha jewan wiyaktit karain gay or apka pariwar b ziyada sukhi rahay ga humaray pass aksarvaisay marrez hai jo k kafi lambaay samay say is bemari mai theek hai or apna nokri karvrahay hai or apny pariwar k dekh bhal b kar pa rahaain hai.
Dhanaywaad​
3671
people found this helpful
Shared 11 months ago • Featured Tip
OCD stands for Obsessive Compulsive Disorder. It is a disease where obsessions lead to repetitive behavior or compulsions. In this mental disease, people think that they need to keep on checking things on a repeat mode due to very strange fears and obsessions. People affected by this disease cannot control either their thoughts or their activities for more than a short span of time. The common things that people affected by Obsessive Compulsive Disorder do repeatedly are washing their hands, checking the time, checking if the door is locked properly, counting of things. It is a type of anxiety disorder which negatively affects the day to day life of the patient. Let us discuss the symptoms, causes, and diagnosis of OCD to know about the disease clearly.
The Symptoms of OCD
People affected by this disease might experience anxiety at a greater level that leads to compulsive behaviors, hyperactivity and impulsivity is a common symptom in the patients. They keep on repeating their own words a number of times. The symptoms also include isolation from the society and trying to live alone. Agitation is also a symptom of the disease. Checking the time, washing their hands, cleaning the place, again and again, are some of the activities that they repeatedly do. Other symptoms include depression, fear. These are the common symptoms that are noticed in the people affected by OCD.
The Causes of OCD
The causes of OCD depend on neurological factors along with genetic, behavioral, cognitive and environmental factors as well. If someone in the family had OCD then there is a chance that you might also be affected by this disorder. Research says that the brain functions differently in those people. Though, the exact causes of OCD are still unknown. If a person experiences some event that seemed unlikely to them, the activities of the event might be triggered in their brain which can also cause the person to be affected by the disorder.
The Diagnosis of OCD
A physical examination may be done to rule out the chances of other related diseases. Then, lab tests are carried out for further details that are required. But a person affected by OCD requires talking to other people and socialization. It is always advisable to consult a doctor and treat the patient with his medical knowledge for better treatment. Do not take the help of any medications without consulting a doctor.
OCD can occur in both males and females and at any age. The treatment of OCD may or may not be successful. It depends on the condition of the patient entirely. OCD patients need the support of their family to recover soon and properly. In case you have a concern or query you can always consult an expert & get answers to your questions!
4846
people found this helpful
Shared 11 months ago • Featured Tip
Depression is a serious medical illness that is characterized by prolonged periods of sadness and feeling blue for weeks or months together. This feeling is often associated with withdrawal from activities, lack of energy and low self-esteem. These feelings persist and interfere with daily life so much that it becomes highly difficult to carry out their tasks.

Causes of Depression
There is no single cause for depression and it may get triggered by various factors which include:
Biological factors – Some types of depression run in families suggesting a hereditary risk
Abuse - A past traumatic event of physical, mental or sexual abuse can increase the vulnerability to clinical depression at a later point of time in life
Medications – Certain medications tend to induce symptoms of depression
Conflict – As a result of personal conflicts or disputes with friends or family, depression may develop
Death or Loss – Grief over the death of a loved one increases the risk of depression
Substance Abuse – Almost 30% of people with substance abuse have major or clinical depression
Environmental Factors – Social isolation or a normal response to stressful events can lead to depression
Symptoms of Depression
Clinical depression is characterized by the onset of the following symptoms:
It is natural to feel down at times, but if this mood lingers on day after day for a long time it is a main sign of depression
Physical symptoms – fatigue, insomnia, excessive sleep, persistent body aches like headaches, cramps or digestive problems that do not ease with proper treatment
Changes in Appetite and weight
Difficulty in concentrating and making effective decisions
Withdrawal from daily activities that were previously enjoyed
Talking about death or suicide
Agitation and restlessness
Feelings of worthlessness or guilt due to past failings
Treatments for Depression
Some of the major treatments for clinical depression are outlined below:
Psychotherapy - From behavioral therapy to interpersonal therapy there are several talk therapies that can be undertaken to minimize the severity of depressive symptoms and manage depression. These therapies are an active collaboration between the therapists and their patients that seek to reinforce a positive environment to help faster recovery.
Hospitalization – Required for serious cases of depression where the patient may have attempted suicide and accordingly therapy is given
Medications – Antidepressants are prescribed by physicians to help improve overall mood
Electroconvulsive Therapy – For severe and chronic depression symptoms, the last resort of therapy involves shock treatments with safe practice
Self-Help Methods – One can also seek depression oriented support groups that allow the individual to socialize and be with others who are facing the same problem. There are several online support groups as well with virtual assistance at stressful times.
In case you have a concern or query you can always consult an expert & get answers to your questions!
5278
people found this helpful
Shared 1 year ago • Featured Tip
Namashkar!
Me Doctor Rahul chandhok hon me ek single consultant psychiatrist hu ar me apni practice medrok clinic me ar fortress hosiptal Delhi NCR me.
Aj me ap sy bat karu ga depression ky bary me .wesy to depression ky bary me jan kari kafi sary YouTube channel ,akhbar ar patrekaaron ky madham sy ati rehti hy par me ye kehna chahu ga ky depression ko ly kr ky abi bhe bht sari bhayantia public ky maan me rehti hein. Ye esa mehsus kiya jata hy ke depression ki dawai ek bar shuru ho gai to fir wo chalti he rahy ge par esa bilkul nahi hy.
Depression ky ilaj me dawa ka lia jana kai baar bht zruri ho jata hy kiu ke agar admi bohat nirash ho jy to sirf samjhany sy wo nirasha sy nahi nikal pata. Kafi samy tk rehta h ya phir koi bari ghatna ho jati he to us me apky dimagh me neurochemical hein jesa ke serotonin wo kam ho jaty hein. Inky kam hony ky bad apko nirasha ,negativity, nind na ana ,ghabrahat rehna is prakaar ki samasiya hoti hein par agar ham apko samjhayn bhe to bhe apko sab kuch maloom hony ky bawajood ap is chakarview sy nahi nikal paty ar tab dawa k ilaj ki zrurat parti he.
Dosri is bat ki public me chinta rehti hy ke hamara wazan barh jy ga ya ham har waqt soty rahein gy. So esa he ky ye sambhav he ky kch ilaj me wazan barh jany ki sambhavna rehti h par har dawai k sath esa nahi hota h. Dosra agar wazan barhta hy to wazan ghaat bhe jata h. Teesri bat jahan tk rahi ke wayakti sota rehta hy esa purany zamany me jo dawaiyan istimal hoti thi unky sath tha magar ab jo naai dawaiyan ai hein us me is parakar ky side effects nahi dekhy jaty.Ziada tar mareez dawa chalny ky sath sath apna kam kar paty hein, apna daily routine follow kar paty hein ar samy py so kr samay py subah uth bhe paty hein.
Esa rehta hy ke depression me apka ilaj thek hony ky bawajud bhe chalta hy. Is lye kaai logo ko lagta h ke ek baar dawa shuru hogi to ye chalti rahy gii ar ye sahi nahi he. Depression me agar pehli bar kisi ko depression hva ho To wo 6 mahiney tk dawa khany ky bad dawa ko hatany ka pryat kiya jata hy par agar unhy anxiety ki samasiya hy ya koi personality issue hy tab aise me ho sakata hy kii dawa aur lambi chalay par ye bilkul wesa he hy ky jesa ham chashma pehnty hein tou hum ye tou ni kehty ky hamy chashma pehn'ny ki adat par gai.
Ham ye manty hein ky hamy chashma pehn'ny ki zrurat hy is liye ham chashma pehanty hein wesy he jesy apky sharir ko blood pressure ki ya diabetes ki dawa ki zrurat parhti, hy bilkul usi tarah kch wayaktio ko depression ki dawa ki bhe zrurat parti hy. Is liye usy swikaar karen ar apny ilaj ko bech me na rokain.
Dhanaywaad.
3855
people found this helpful
View All Feed
Near By Clinics

View Clinic

4.4
(

910

ratings)
Neelam Bata Colony, Faridabad,
Faridabad
View Clinic