Personal Statement
I'm dedicated to providing optimal health care in a relaxed environment where I treat every patients as if they were my own family.
...more
I'm dedicated to providing optimal health care in a relaxed environment where I treat every patients as if they were my own family.
More about Ms. Rachna Mishra
She has helped numerous patients in her 4 years of experience as a Psychologist. She is a qualified M.Sc - Applied Psychology, MS - Counselling and Psychotherapy. Don?t wait in a queue, book an instant appointment online with Ms. Rachna Mishra on .com.

.com has a number of highly qualified Psychologists in India. You will find Psychologists with more than 43 years of experience on .com. You can find Psychologists online in Group-6 sector-11, rohini and from across India. View the profile of medical specialists and their reviews from other patients to make an informed decision.
Info
Education
M.A.(H)Psychology - Delhi University - 2012
PG Diploma in Child Guidance and Family Therapy - IGNOU - 2016
Languages spoken
English
Hindi
Professional Memberships
Indian Association for Clinical Psychologists
indian association for counselling psychologist
Location
Book Clinic Appointment with Ms. Rachna Mishra
Consult Online
Text Consult
Send multiple messages/attachments. Get first response within 6 hours.
7 days validity
•
₹300 online
Consult Now
Phone Consult
Schedule for your preferred date/time
20 minutes call duration
•
₹400 online
Consult Now
Video Consult
Schedule for your preferred date/time
15 minutes call duration
•
₹500 online
Consult Now
Health Packages
21 Days validity
•
Medicines included
₹5000
21 Days validity
•
Medicines included
₹4000
10 Days validity
•
Medicines included
₹4000
Services
Submit Feedback
Submit a review for Ms. Rachna Mishra
Your feedback matters!
Write a Review
Patient Review Highlights
"Inspiring"
18 reviews
"Very helpful"
48 reviews
"Helped me impr..."
3 reviews
"knowledgeable"
26 reviews
"Caring"
14 reviews
"Well-reasoned"
9 reviews
"Sensible"
7 reviews
"Professional"
5 reviews
"Nurturing"
2 reviews
"Saved my life"
4 reviews
"Practical"
6 reviews
"Thorough"
4 reviews
"Prompt"
2 reviews
Reviews
Milan
Nov 21, 2017
I found the answers provided by the Ms. Rachna Mishra to be very helpful, knowledgeable, thorough, well-reasoned and caring. I can't thank you enough for such an insightful answer. Special thank you for taking my concerns seriously and providing such thoughtful solutions.
Rajat
May 29, 2017
It was a great experience she helped me in each and every way for my career.... I am very thankful to her... Sheis very good counsellor and therapist... She observes very carefully each and everyting....
Verified
Aug 23, 2017
It was wonderful experience ....she counselled me and at present m living my happy life with my parents and even she counselled my parents too....they were also happy.thank you
Varun Shetty
Nov 19, 2017
I found the answers provided by the Ms. Rachna Mishra to be very helpful, caring, knowledgeable, sensible and professional. Very nice article! Appreciated!
Baharul Islam Laskar
May 12, 2017
Ms. Rachna Mishra provides answers that are very helpful. Madam it is really a positive that will help to increase confidence fully....Thanks a lot
Debasmita Saha
May 13, 2017
I found the answers provided by the Ms. Rachna Mishra to be very helpful, caring and inspiring. Thanks mam.
Nitika Kumari
Oct 21, 2017
I found the answers provided by the Ms. Rachna Mishra to be very helpful. Thank you so much...i will try
Arunabh Pathak
Aug 12, 2017
Ms. Rachna Mishra provides answers that are very helpful and knowledgeable. Thankyou so much doctor.
Kriti Vyas
Oct 25, 2016
Great Doctor, very patient, calm and quite. Get along with children well. Know excellent therapies.
Vijaykumar
Nov 2, 2016
I found the answers provided by the Ms. Rachna Mishra to be very helpful. Thanks Dr.rachna mishra.
Rajiv Chauhan
Aug 23, 2018
Ms. Rachna Mishra provides answers that are caring. Thank a lot for giving clear and deep answer.
Sheria
Aug 22, 2017
I found the answers provided by the Ms. Rachna Mishra to be saved my life. Best doctor till date
Rajat
Oct 25, 2016
She is a fabuolus doctor.she listens very patiently and help her clients...
Raghunath
Nov 19, 2017
Ms. Rachna Mishra provides answers that are very helpful. Good suggestion..
Narendra Singh
Apr 17, 2017
Ms. Rachna Mishra provides answers that are knowledgeable. Thank you mam.
G Rakesh
Nov 21, 2016
Ms. Rachna Mishra provides answers that are very helpful. good
Manish
Jan 12, 2017
Ms. Rachna Mishra provides answers that are inspiring. Thanks
Feed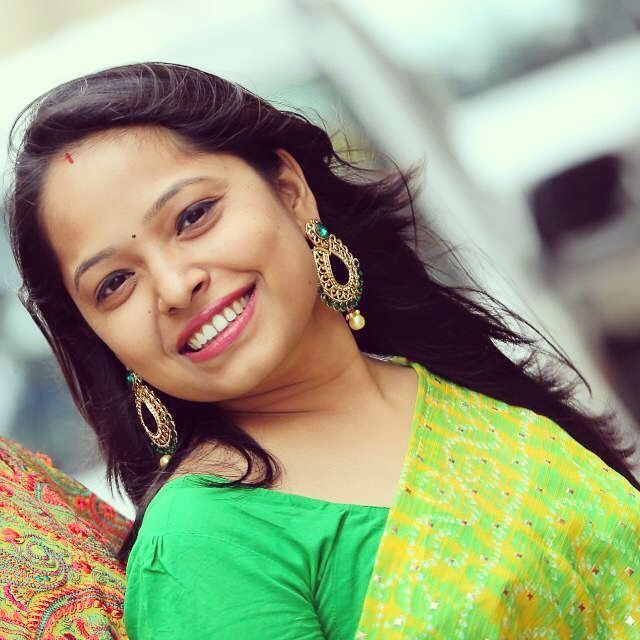 M.A.(H)Psychology, PG Diploma in Child Guidance and Family Therapy
Hello Lybrate user. You probably need to find out the root cause. Because the reason for the problem could be due to several factors like social, Psychological or physical. One thing for sure what I know is if there is deficiency of oxygen in your blood then you could feel tired all the time. So, test your blood and maintain a diet that will supply enough oxygen to your blood. Also, get enough rest as you feel stressed all the time, if you don't get enough sleep then it is very common that you are feeling tired easily. And if your are going through any emotional issues then try to fix them it will get you out of stress. Try to meditate. It can calm your mind and body. It takes a lot of energy to be stressed. When I have a highly stressful day or event, I find the next day I get what I call an "emotional hangover." I am tired, have lessened energy, and feel just generally under the weather. People under chronic stress (i.e. In cases of divorce or death, chronic physical or mental illness, regular family discord or abuse, poverty, neglect, addiction, homelessness, war) will find themselves in a continual state of fatigue and feeling unwell. :(Especially when you are stressed —but always — it is a good idea to listen to your body. Look for ways you can possibly minimize or eliminate the stressor (s) and/or at least its effects on you (i.e. Stress management tools, cognitive-behavioral changes, counseling, exercise, nutritional support) and try as best as circumstances will allow, to get enough good quality sleep, while eating well, staying hydrated, exercising, and engaging in relaxing/down time if at all possible. These changes are not always possible to do well or even at all during times of stress or trauma, but it is certainly what the body is needing.
1
person found this helpful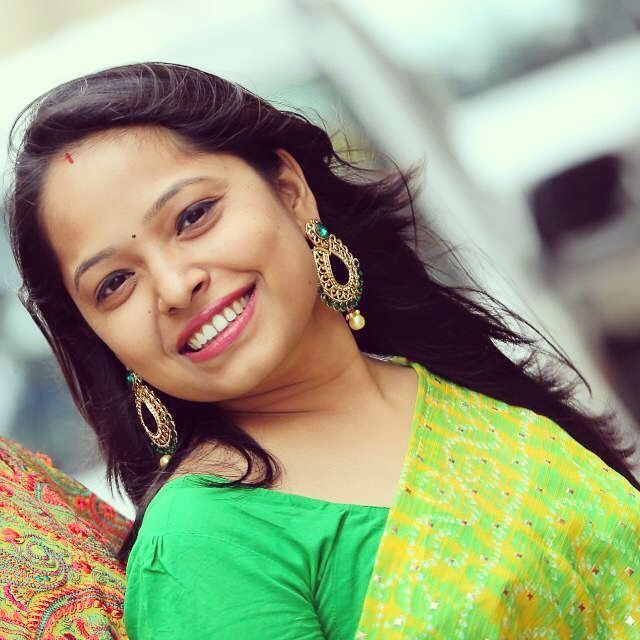 M.A.(H)Psychology, PG Diploma in Child Guidance and Family Therapy
You put your glass down and stop drinking. But really, your first question to yourself has to be whether you feel a deep seeded urge to drink, or whether you just feel like you ought to stop. Alcoholism is a disease, and not every weekend binge drinker out there has it. I recommend that you do a bit of research and ask yourself the necessary questions in order to determine which category you fall under. If you feel that you may be an alcoholic, you will want to sort out some support and accountability - whether that's AA, a private therapist or any other option, it's important that you first seek support. And then, I would speak to a medical professional in order to establish healthy practices. Strong body + Strong mind = great help in getting through a rough project. If, on the other hand, you determine that you are not an alcoholic and you are looking to cut back: then you need to be mindful. You're going to have to be aware of your surroundings, of the situations you engage in and the company that you keep. Because your life choices have probably influenced your levels of alcohol consumption. Once you pin point your boozey instigators, you'll be able to start mitigating those factors in favor of sober living. Either way, best of luck! It's not an easy thing, but if you want to do it [quit drinking), you will find a way to do so. This is the excerpt from my essay: Motivation and Action points. Start with the purpose After I quit my bad habits I have started to think differently about smoking, drinking, and addictions in general. People don't smoke or drink because they are addicted. They do so because they don't have a purpose in life. The first and foremost thing one who decided to quit drinking is to identify the purpose. Find your WHY! Why do you want to quit? What is the reason behind all reasons? "For the sake of what?" have you decided to quit? What will keep you going once the desire to indulge will be the strongest? Finding the answer to these questions is the most crucial step of all. Don't keep your purpose in your head. Write it by hand on the paper. By writing your intentions on the paper you are manifesting your decisiveness and will. Post it on the wall so that it is always in front of you. Remember why you started. Educate yourself Motivation is temporary. It needs fuel to keep burning. Knowledge is the fuel. In order to keep going, you need to constantly saturate yourself with the information related to the adverse effects of alcohol consumption. Learn physiology and anatomy. You need to know what changes are taking place in your body every time you allow the poison to penetrate your body. Example. Alcohol dissolves lipid layer on the thrombocytes (red blood cells) causing them to stick to each other and create an assembly called thrombus. Thrombus has no trouble traveling in the larger vessels but when they reach small capillaries in the brain they stuck them causing the death of neurons. Dead neurons leave your body with urine. You are literally pissing your brain off every morning you have a hangover. I wouldn't know this if I wouldn't choose to study this. For me and for those who consider their brain and intellect valuable this is a good argument to quit. Reframe Educating yourself will help you to think critically about the problem and develop the ability to reframe your point of view on drinking. Example. Alcohol is a drug. It is not considered as one but essentially it is. People get addicted and come back for more but most importantly it is an instrument of mass control. Alcohol keeps people stupid, weak-willed and ill which is a perfect state for a corporation slave who can be easily influenced and who is not sick enough to stop working but is sick enough to pay for pills and hospitals sponsoring the system. Slaves are obedient and spineless and can be easily manipulated due to the weakened ability of critical thinking. The question I once I asked myself was: "How long am I going to be a slave?" Go slow If you have a long bad history of drinking alcohol you might not have enough willpower to break the habit at one time. Go slow. Make some rules first that will limit your alcohol consumption. Example. Tell yourself — I will not drink heavy alcohol, 40 degrees and higher, anymore, I will drink only beer, or I will drink only expensive wine. These rules will artificially limit the number of available options. Challenge yourself After some time you will get yourself ready to make a serious call — complete abstinence for a certain amount of days. Alcohol metabolites leave your body within 21 days. For many people, it means that technically they are never sober. For those who have made a decision to quit this means that the first challenge of staying sober should last for 30 days minimum. Every day of the challenge is a little coin to your willpower piggy bank. Every day of staying sober makes your will stronger. Practice Sublimation Keep yourself busy. Find activities that will keep you on the healthy path. For me, it was exercising and it might be the best way to go because it makes you physically and mentally stronger along with massive detoxification while you sweat, but it could be anything. The secret is to find an activity that keeps your mind engaged and busy. Envision the final result You will be there. There is no doubt in that. Visualize where you going and all the positive changes you will have in your lifestyle, health, and relationships. I can tell from my personal experience that the day will come when you will look back on your past self and it will seem like you are looking at a stranger. You will not recognize yourself. Drinking and the justification of it will make no sense at all. Monitor all of the positive changes Keep in mind and notice all of the positive changes that sober life gifts you: You decrease the risk of cirrhosis You decrease the risk of cardiovascular diseases Your cognition and your memory improve dramatically You sleep better Your hormone regulation and consequently emotional state level off You tap into the energy potential within you that was never known before You feel better and look better once you stop poisoning yourself Those are just some of the benefits from the list that you will continue in your new life without alcohol. Cut the toxic relationships When I was young I had a lot of "friends". This is how I called people who shared the bottle with me. No, they were not necessarily bad people. But they were dragging me down due to so-called crab mentality. They never believed that I can quit drinking and were very creative in their ways of discouraging me. Some relationships they are like cancer, you can't distance yourself from them, you just have to cut them out. Abstinence is like heavy chemo, you will lose all your hair and nerves on the way but if you are strong enough you will resurrect on the other end of the tunnel. Join the group of people with the same purpose. I learned the hard way that real friends are not those who drink with you. Real friends are those who elevate you, they create conditions in which you are forced to better yourself. Surround yourself with people who will reinforce your progress. I know that in the west there are clubs for anonymous alcoholics. The sense of community can be a very powerful tool that could help you to stay persistent on your way. For me, it was hard to find a group like that. So I became a founder of one. I started Mixteam — a street workout and calisthenics team in Almaty, the Republic of Kazakhstan. We shared a common purpose of getting stronger and this experience changed the course of my life forever. I became a workout junkie. Write a public declaration You can also write a declaration where you will manifest that you will quit drinking. If you fail to hold your word, you are obliged to pay a penalty, for example, to pay $10k to your friend who will monitor your progress and make sure you won't bail out. A friend of mine wrote a declaration where his friends should have shot him in the leg from a gun if he hadn't closed the manifested objective. Do you think he failed to reach his goal? Everything is a question of how big is your motivation. Final words If you have troubles with alcohol or you know someone who is struggling with it, please, share this essay. It could save someone who is lost like I was once. The journey is hard but it is rewarding. Trust me. Sober life is worth it.
1
person found this helpful
Asked for Male, 26 years old from Pune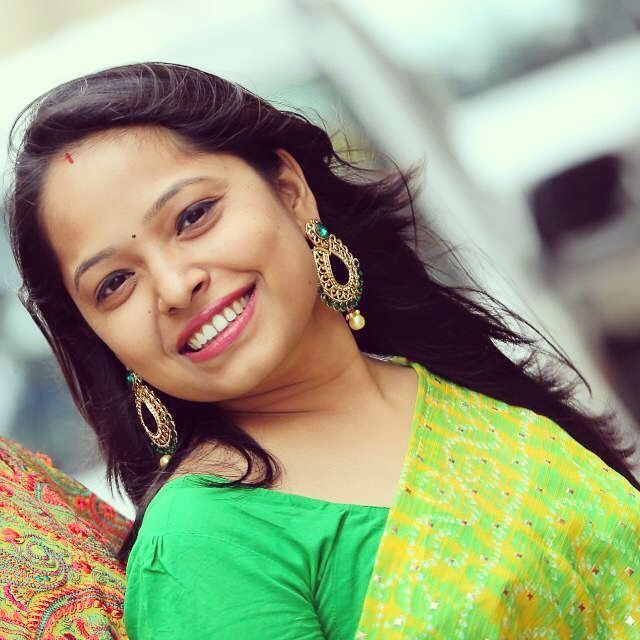 M.A.(H)Psychology, PG Diploma in Child Guidance and Family Therapy
hello lybrate user............... First. Get professional help. If you are very depressed you should seek out a professional to help you out. Just like any serious medical condition you need help from a professional. That being said. Remember this. You are always in control of how you feel and you always have control of your action. When we suffer from depression it might feel that we can't do anything to improve. This is an illusion! This is simply not true! This is just a symptom of depression. You can do things to improve. But it will be hard. But the difference between hard and impossible is infinite. You can't compare it. It would be like a fish trying to breathe. A fish can't breathe. It is impossible. You can perform any action that a human can because you have control of your body. In general people who suffer depression have a very limited range of activities they perform each day. This is a big problem because your brain needs new experiences to be happy. Your brain is bored and doesn't know how to respond to this. Your brain wants to tell you that you have to act to get out of depression but can't so it's just sending you signals that everything is horrible and is hoping you will pick up on this and act. The only way we shape our world is through action. Thoughts doesn't matter. So you need to act to improve. I always recommend physical exercise as a first cause of action during depression simply because it works even if you hate it (the anti-depressant effect is caused by the release of neurotransmitter during and after the exercise) and also because it is a fairly simple thing to do. If you have legs that work. You can walk and run. If you haven't worked out before you start by taking a walk for 10 minutes. If you feel that can continue you keep going after 10 minutes. If you have worked out before start by running for 5 minutes. If you feel that you can continue you keep going after 5 minutes. All the problems in your life are solvable. The first step in solving problems is improving your mood. Once your mood improves you will have the energy to improve other things in your life. Also please seek out professional help. With the help from a professional you will get well.
1
person found this helpful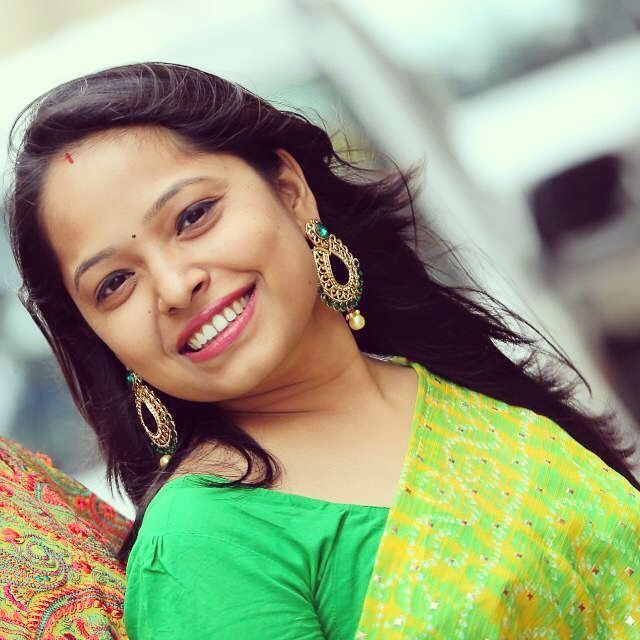 M.A.(H)Psychology, PG Diploma in Child Guidance and Family Therapy
There are many factors that could be affecting your over all depression and feeling of emptiness. A few of them are: Psychological stress - you might be undergoing stress about a lot of things - work, relationships, family - all these can get you depressed. How you view yourself - you might be thinking that you are a failure, or that you have not achieved anything worthwhile Broken relationships - maybe there is someone in your life that you miss, a parent or sibling, or even a very close friend, and they have left you too soon. Some people feel they have lost a part of themselves when they lose someone. Conflict - do you feel like you want to be someone else but can't? To do something else but are pressured to stay at your current state? These can make your frustrated and depressed. Solutions: Take a break from your daily routine, and do something that could make you happy, like helping at a community center, playing with a child, or going to a nice quiet place like the beach. Talk to a friend who can understand your situation - it helps that the friend is not going to be judgemental, but it would be okay if that friend is just there to listen. Mend your heart by moving on - accept the loss and let them be part of you, not someone you have lost but someone who lives through you. Do something outrageous and daring - take a roadtrip, join a nature trek, anything that you can do that helps break the shell. Most of all, get professional help if you can afford it. We may suggest things, but we are not experts.
1
person found this helpful
View All Feed
Near By Doctors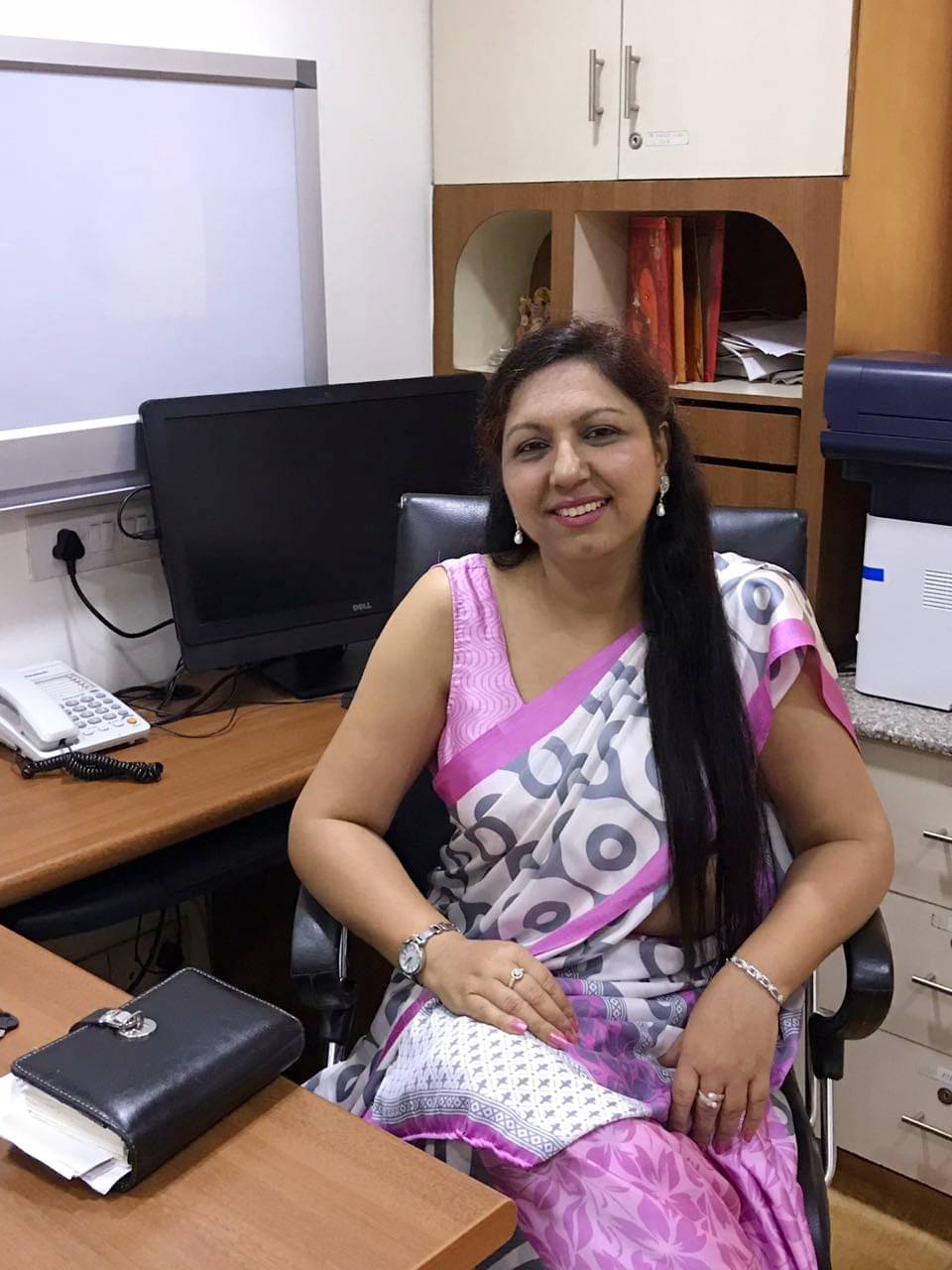 PhD - Clinical Psychology, Diploma in Clinical and Community Psychology, MA - Clinical Psychology, BA - Psychology
Psychologist
Indraprastha Apollo Hospital,
Book Appointment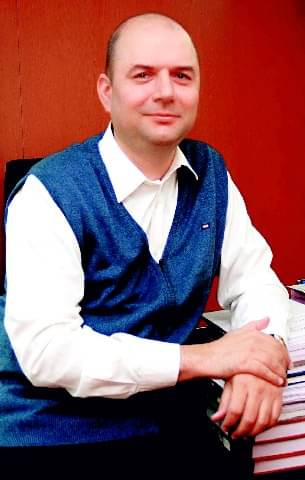 Consultant Dyslexia, Autism & Child Psychologist. Consultant Clinical & Mental Health Psychologist., Post Masters Doc in Behavioural Medicine , Post Masters Doc Psychology
Psychologist
Dyslexia Consultation Centre,
Book Appointment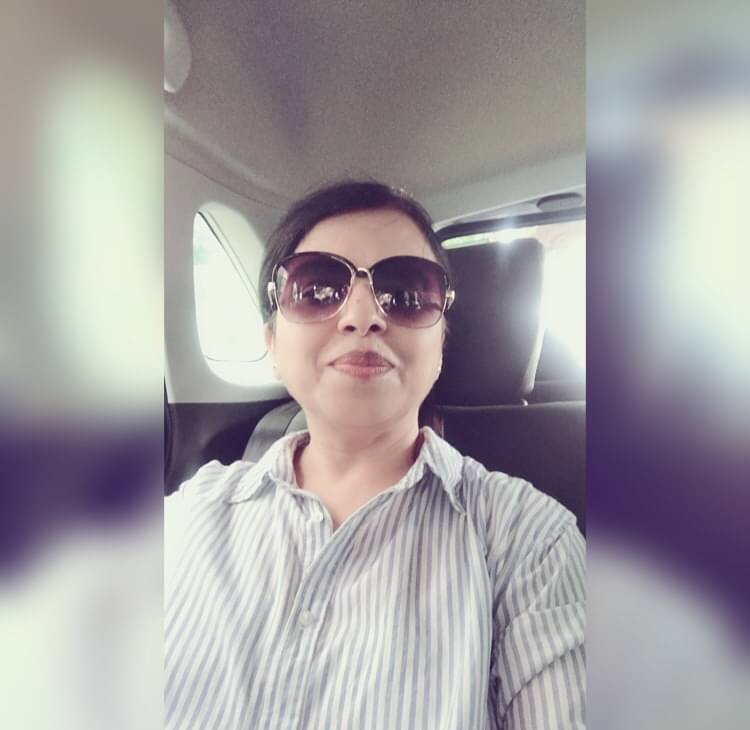 PG Diploma In Clinical Training, Psychology, MA - Psychology, BA - Psychology
Psychologist
Book Appointment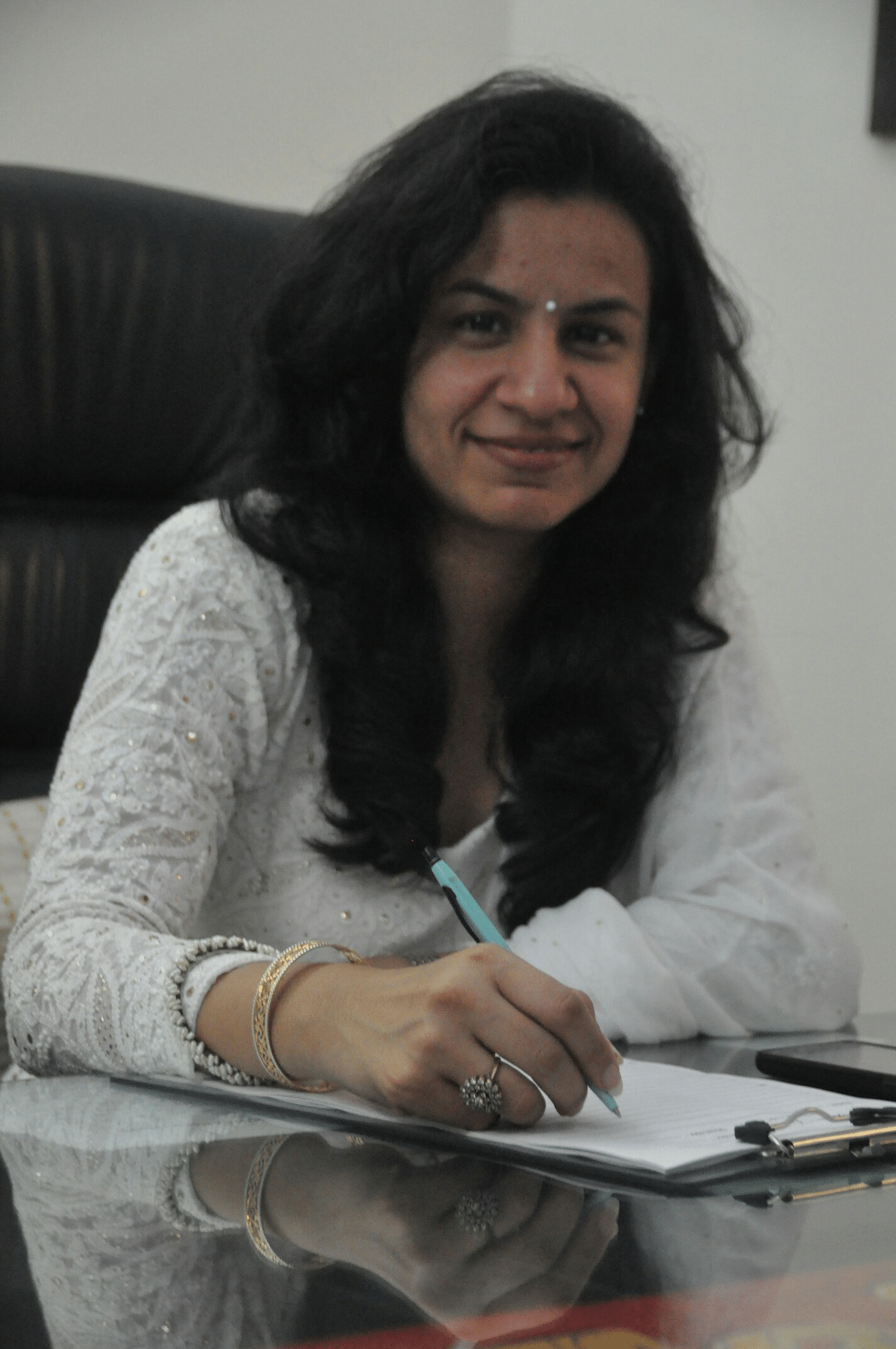 Ph. D - Psychology
Psychologist
Book Appointment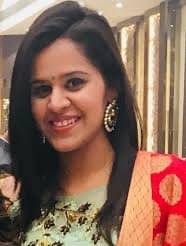 MA - Psychology, PhD Psychology
Psychologist
Book Appointment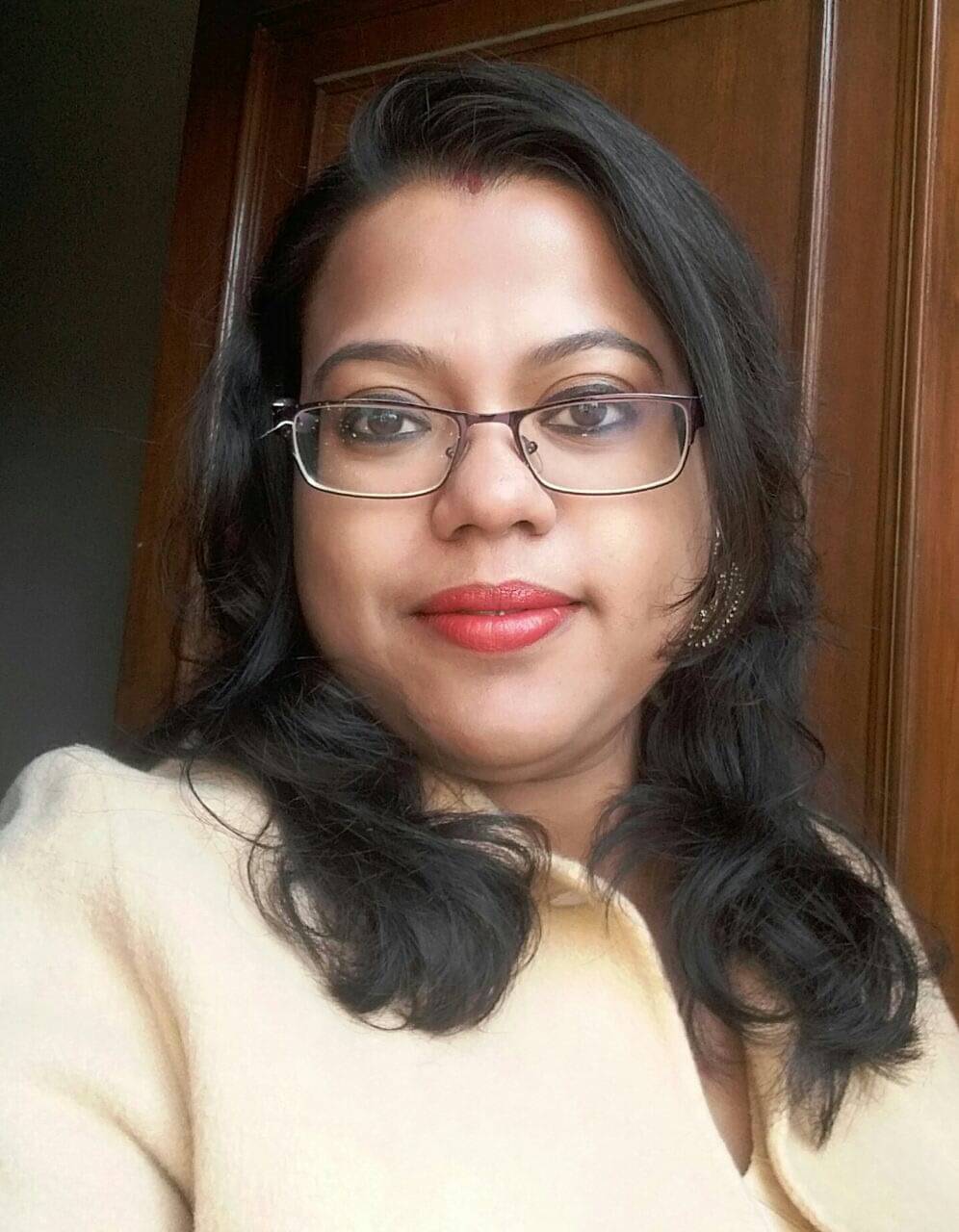 M.Phil - Clinical Psychology, Bsc - Psychology, Msc - Applied Psychology
Psychologist
Dr.Shraddha Banerjee Clinic,
Book Appointment