Personal Statement
I want all my patients to be informed and knowledgeable about their health care, from treatment plans and services, to insurance coverage.
...more
I want all my patients to be informed and knowledgeable about their health care, from treatment plans and services, to insurance coverage.
More about Dr. Sunny Jandyal
He has had many happy patients in his 5 years of journey as a Oncologist. He is a qualified MD - General Medicine, D.M. medical oncology. Save your time and book an appointment online with Dr. Sunny Jandyal on Lybrate.com.

Find numerous Oncologists in India from the comfort of your home on Lybrate.com. You will find Oncologists with more than 33 years of experience on Lybrate.com. Find the best Oncologists online in Mumbai. View the profile of medical specialists and their reviews from other patients to make an informed decision.
Info
Education
MD - General Medicine - Sher-I-Kashmir Instt. Of Medical Sciences, Srinagar - 2012
D.M. Medical oncology - Tata Memorial Hospital - 2016
Languages spoken
English
Hindi
Location
Book Clinic Appointment with Dr. Sunny Jandyal

A-4 Paschim Vihar

,

Delhi
Get Directions

Consult Online
Text Consult
Send multiple messages/attachments. Get first response within 6 hours.
7 days validity
•
₹300 online
Consult Now
Phone Consult
Schedule for your preferred date/time
15 minutes call duration
•
₹500 online
Consult Now
Services
Submit Feedback
Submit a review for Dr. Sunny Jandyal
Your feedback matters!
Write a Review
Patient Review Highlights
"Very helpful"
8 reviews
"Well-reasoned"
4 reviews
"knowledgeable"
8 reviews
"Caring"
2 reviews
"Sensible"
1 review
"Thorough"
2 reviews
"Prompt"
2 reviews
"Professional"
1 review
Reviews
Shiv
Feb 27, 2017
Dr. Sunny Jandyal provides answers that are knowledgeable. Thank you
Feed
Cervical cancer is a cancer that affects only 'females'. Although it is the most preventable cancer on Earth, it kills maximum number of women.
Cervical cancer occurs when abnormal cells on your cervix, the lowermost part of your uterus that opens into the vagina, grow out of control. The cancer is treatable in early stages when it hasn't spread to other parts of your body. However, at later stages, it can be fatal.
The scariest part about cervical cancer is that its symptoms are so general that they are easily missed by most women.
Having said that, the common symptoms of cervical cancer include the following:
Persistent pain in the lower abdomen or pelvic area
Pain during intercourse
Abnormal vaginal discourse
Causes of Cervical Cancer
Most cervical cancers are caused by a virus called human papilloma virus or HPV. This virus is spread by having unprotected sexual contact just like HIV/AIDS and genital herpes viruses.
There are many strains of the HPV and not all strains cause cervical cancer.
Diagnosis of Cervical Cancer
Since cervical cancer is spread sexually, it's important for women to undergo Pap smear, a regular diagnostic test for early detection of this cancer. A pap smear is a cytological test in which cells from a woman's cervix are taken and seen under a microscope. This test can identify changes in cervical cells before they become cancerous. If you observe these abnormal changes in cervical cells and treat them early, you are safe.
It's recommended that sexually active women get a pelvic exam and a pap test every year to rule out malignancies in the cervix and nip this 'female' cancer in the bud.
Treatment of Cervical Cancer
Cervical cancer have several stages, and the treatment for most stages includes:
Surgery such as a hysterectomy may be opted for, which means removal of the entire uterus along with removal of pelvic lymph nodes. This implies you will never be able to bear children in future.
Sometimes, both the ovaries and the fallopian tubes are also removed, if cancer has spread upwards. This may result in a premature menopause.
Radiation
Treatment for cervical cancer depends on how much the cancerous cells have spread. If it's spread, your oncologist may suggest a combination of the above treatments.
Information and knowledge about this preventable yet lethal cancer should be disseminated among women, especially young women who have not become sexually active yet. And do remember that safe sexual practices like use of condoms and regular pap tests will save you from this cancer. In case you have a concern or query you can always consult an expert & get answers to your questions!
2136
people found this helpful
Women love the fact that breastfeeding can safeguard them from general illnesses such as cold and fever. However, there is a bigger pie to cheer about. Apparently, it has been found that breastfeeding can lower the risk of breast cancer as well. Not to forget, breastfeeding is extremely crucial for a baby. It can help him/her to increase immunity and stay away from major diseases.
Facts from major studies:
A study published in the Lancet, 2002 showed that women who breastfeed for 12 months at a stretch can reduce the chances of breast cancer by a good 4.3 percent compared to the ones who did not breastfeed. The study was performed on over 1,50,000 women and brought enough substance to the theory.
A study conducted on 60,000 women and published in the Archives of Internal Medicine reported that a woman who has a family history of breast cancer can mitigate the risk of breast cancer, if she breastfed before her menopause.
A study published in the Journal of the National Cancer Institute reported that women from African ancestry often develop an acute form of cancer known as the estrogen receptor-negative and triple-negative. Breastfeeding can significantly hedge the risk of developing this form of breast cancer.
A collaborative study published in Annals of Oncology, a famous journal, reported that the chances of developing hormone-receptor negative breast cancer can be negated by 20 percent if a woman breastfed before her menopause.
How does breastfeeding reduce the risk of cancer?
Some researches suggest that women who breastfeed get fewer menstrual cycle compared to the ones who do not. This means low exposure to estrogen for breastfeeding women. It is a common knowledge that estrogen can fuel breast cancer. There is a second theory that suggests that breastfeeding makes the cells of the breasts more resistive to mutation. Therefore, the breast can block cancer.
There is the other factor of lifestyle changes. Women tend to do away with drinking, smoking, eating junk food, and leading an undisciplined life. Once these are given up and replaced with healthy lifestyle practices, the chances of breast cancer automatically come down.
How long should one breastfeed to refrain from breast cancer?
There is no concrete answer to this question. Most studies show that longer the duration of breastfeeding, lower the chances of breast cancer. But, in general, a year of breast feeding is a safe number and can reduce the chance of breast cancer by almost 20 percent, as revealed by many studies. If, however, a woman fails to breastfeed, there is no need to stress. A healthy lifestyle can go a long way in surviving breast cancer.
In case you have a concern or query you can always consult an expert & get answers to your questions!
2005
people found this helpful
Diarrhea and constipation and common digestive ailments but if these persist for over 4 weeks, it could be a sign of colon cancer. Colon cancer refers, to a type of cancer that affects the lower half of the digestive system and the large intestines. In most cases, this type of cancer begins in the form of small adenomatous polyps. However, with time, these polyps turn cancerous.
As mentioned above a change in bowel movements is one of the main signs of colon cancer. Some of the other common symptoms include:
Blood in the stool
Cramps or pain in the abdomen
Weakness
Unexplained weight loss
A feeling of not having completely emptied your bowel
The symptoms of colon cancer vary according to the stage of the cancer. In its early stages, many patients may not recognize any symptoms. Symptoms also depend on the location of the cancer tumour.
Colon cancer can affect men and women but elderly people are considered at a higher risk for this disease as compared to others. For this reason screening for colon cancer is considered part of a routine health checkup for people over the age of 50. Certain genetic syndromes can also increase a person's risk of colon cancer. Additionally, a sedentary lifestyle, obesity, low fiber diet, smoking and alcohol consumption can also increase the risk of colon cancer.
Colon cancer can be treated. Treatment depends largely on the stage of cancer. There are 4 stages of colon cancer.
Stage I: In this stage, the cancer would have grown through the lining of the colon but is restricted to being within the rectum and colon wall.
Stage II: Here, the cancer grows past the colon walls but does not yet spread to the lymph nodes.
Stage III: At this stage, cancer can be detected in the lymph nodes surrounding the colon and large intestines
Stage IV: This is an advanced stage of cancer where it would have begun to affect other organs such as the lungs and liver.
Treatment for colon cancer typically takes three forms; surgery, chemotherapy or radiation.
In the case of early stage colon cancer, minimally invasive surgery may be suggested to remove the polyps and resection the colon walls. If it has turned invasive, a partial colectomy may be performed or an artificial route for waste matter may be created. In most cases, surgery will be followed by chemotherapy or radiation to kill the remaining cancer cells.
In case you have a concern or query you can always consult an expert & get answers to your questions!
2072
people found this helpful
What do Sheryl Crow, Kylie Minogue and Angelina Jolie have in common; they are all breast cancer survivors. Being diagnosed with cancer is a scary thought but it should come as a relief that many types of cancer can be cured, breast cancer being one of them. However, this depends largely on the stage of diagnosis. Hence, it is essential to understand and recognize the symptoms of this disease.
Breast cancer can affect men and women. However, it is more common amongst women. A lump in the breast is usually the first sign of breast cancer. This may feel like a small pea or make part of the breast tissue denser thereby changing the contours of the breast. Some people may also notice a clear discharge from the nipple. This can be easily felt during a routine breast examination at home. If you feel something along these lines, you must consult a doctor immediately.
Along with a physical examination, your doctor may ask for a biopsy of the breast tissue, blood tests, X rays etc to determine a breast cancer diagnosis. If you do have breast cancer, these tests will also help the doctor find out what stage the cancer is at. There are 4 stages of breast cancer.
Stage I: From this level onwards, the cancer is said to be invasive. In Stage IA the cancer cells spread to the fatty tissue while in stage IB, a few cancer cells can also be seen in a few lymph nodes.
Stage II: In stage IIA, a small tumor may be seen in the breast. In Stage IIB this tumour may be as big as a walnut. Cancer may or may not affect the lymph nodes at this stage.
Stage III: At this stage, cancer is considered to be in its advanced stage and is harder to treat. In Stage IIIA cancer cells can be found in up to 9 lymph nodes around the breast. In Stage IIIB the tumour advances into the chest wall and skin surrounding the breast. In Stage IIIC more than 10 lymph nodes may be affected.
Stage IV: This is also known as the Metastatic stage. In this stage, the cancer cells would have spread beyond the breasts and lymph nodes. Common organs to be affected are the lungs, brain, bones and liver.
Treatment for breast cancer depends on many factors including the type of cancer, the speed at which it is growing, the stage of diagnosis and the patient's overall health.
In case you have a concern or query you can always consult an expert & get answers to your questions!
1984
people found this helpful
Amongst the different types of gynecological cancers prevalent today, ovarian cancer is associated with the highest rate of fatality. This type of cancer refers to tumours that grow in the ovaries. In most cases, these develop on the outer lining or epithelium of the ovary. Though this type of cancer is difficult to treat in its later stages, if diagnosed early enough it can be easily managed.
In the early stages of ovarian cancer, very few symptoms may be present. Many women do not experience any symptoms at all. The symptoms that may be experienced can be associated with other conditions and hence often go unrecognized. However, in the case of ovarian cancer, these symptoms will gradually increase and worsen with time. Some of the early symptoms of ovarian cancer could include:
Pain in the lower stomach or pelvic area
Back aches
Frequent urge to urinate
Painful intercourse
Change in bowel habits
Loss of appetite or feeling full without eating too much
Ovarian cancer usually affects women over the age of 65. Women with a family history of breast cancer or ovarian cancer have a higher risk of developing these tumours. Endometriosis and hormone replacement therapy could also increase one's risk of ovarian cancer.
As with other types of cancer, treatment for ovarian cancer depends largely on how far it has advanced. The main forms of treatment include surgery, chemotherapy and radiation. Surgery is usually the first step of treating ovarian cancer. This involves a partial or complete hysterectomy. In the former, only one ovary and the adjoining fallopian tube is removed while in the latter both ovaries, fallopian tubes and the uterus are removed. The lymph nodes around the reproductive system and the fatty tissue in the abdomen may also be removed. A woman can conceive a child after a partial hysterectomy. In cases of advanced ovarian cancer, surgery may also include removing cancerous cells from the urinary system, intestines and spleen.
Surgery is usually followed by chemotherapy, medication for targeted therapy or hormone therapy. Radiation is rarely used to treat ovarian cancer. In addition, many patients also require counselling to cope with body change issues and the loss of sexual desire. Ovarian cancer can recur and hence it is also important to get regularly screened for any signs of recurrent tumours. In cases of recurrent cancer, chemotherapy is the most preferred form of treatment. Consult an Expert & get answers to your questions!
1761
people found this helpful
Ovarian cancer is referred to as the cancer of the ovaries. The ovaries are a component of the female reproductive system. There are two ovaries located on either side of the uterus in a woman's body. Ovaries which are the organs responsible for producing egg cells also produce the hormones estrogen and progesterone. Ovarian cancer is a type of cancer which often goes undetected until it has spread all the way to the pelvis and the abdomen. However, it is also very difficult to treat the condition in its later stages which is why diagnosing ovarian cancer quickly is quintessential. Here is everything you need to know about ovarian cancer;
Symptoms:
No symptoms at first: Usually, in its early stages ovarian cancer does not cause any symptoms.
Abnormal bloating: Bloating is when your abdomen swells due to excess fluid or gas inside. Abnormal bloating is more frequently associated with irritable bowel syndrome or even constipation is a common symptom of ovarian cancer.
Feeling full quickly: This is also an associated symptom which has often been mistaken for constipation or irritable bowel syndrome.
Weight loss: This is one of the more common signs of ovarian cancer.
Discomfort in the pelvis area: This symptom occurs towards the later stages of ovarian cancer after it has already spread.
Constipation: Constipation is a symptom of ovarian cancer as well.
Frequent urination: This is yet another symptom which is a sign of ovarian cancer.
The symptoms of ovarian cancer are often mistaken with that of irritable bowel syndrome and constipation.
Causes: As with other forms of cancer, it is still very unclear what exactly causes ovarian cancer.
Treatment:
Surgery: Surgery most commonly involves removing large parts of the female reproductive system which includes the ovaries, the fallopian tubes, the uterus as well as the lymph nodes. The surgeon will also try and remove as many cancer cells as possible from the abdomen and pelvic areas.
Chemotherapy: Chemotherapy is usually done after surgery. It is usually performed so that the rest of the cancer cells are killed off. Chemotherapy drugs can be injected directly into the vein, abdominal cavity or sometimes even both. If you wish to discuss about any specific problem, you can consult an Oncologist.
1797
people found this helpful
no. if your father's future wife and her previous husband were not blood relatives , her chance of having blood cancer is not increased than general population. even if they were blood related , even than the chance would be less than one in million depending on the type of blood. cancer her husband had
Dear lybrate-user I will answer both your concerns one by one. 1. Breast lump As per your history, you have breast lumps which most likely are not painful. Apart from presence of breast lumps, one needs to know that Is there any family history [ i.e history of breast cancer in mother, sister,maternal aunt, cousin ]?size of the breast lumps ,any increase in the size of the lumps, any swelling in the axilla. I would advice a detailed examination by an oncologist/ surgeon to assess the need for further evaluation as many a times on self examination, we mistake normal breast glandular tissue to be lump. However,at this point of time with the limited history I have, I must say that considering your age, there is very high likelihood that it may be a benign [ non cancerous] pathology with a high likelihood of fibroadenoma. SO DON'T WORRY. 2. Epilepsy: For epilepsy, you need to consult your neurologist whether you need a change in medicine or need continuation of the same [ as lot of new medicines with lesser side effects have come recently ]. Epilepsy or its treatment are unlikely to be related to your breast lumps [ if there are any]. Hope I have answered your question.
48
people found this helpful
Dear lybrate-user Uterus Cancer management involves three modalities: surgery,chemotherapy and radiation therapy. Depending on the clinical stage of the patient [ which is determined on CT scan ],condition of the patient, further therapy is planned. If disease is localised [ which your doctor will decide based on imaging tests],surgery is the best treatment possible in this disease. After surgery, depending on the pathological stage, further therapy is planned i.e whether further radiation and chemotherapy is required or not.In the unfortunate circumstance of the disease being advanced [ metastatic ] ,then only chemotherapy is advised and surgery or radiation may be given depending on her symptoms. SO THE BEST OPTION IN HER CASE ENTIRELY DEPENDS ON THE CLINICAL STAGE OF THE DISEASE. The consequences of surgery if she undergoes surgery to an extent depends on whether the ovaries are also removed or not. She will have minimal risk of post operative complications and premature menopause [ if ovaries are also removed]
View All Feed
Near By Doctors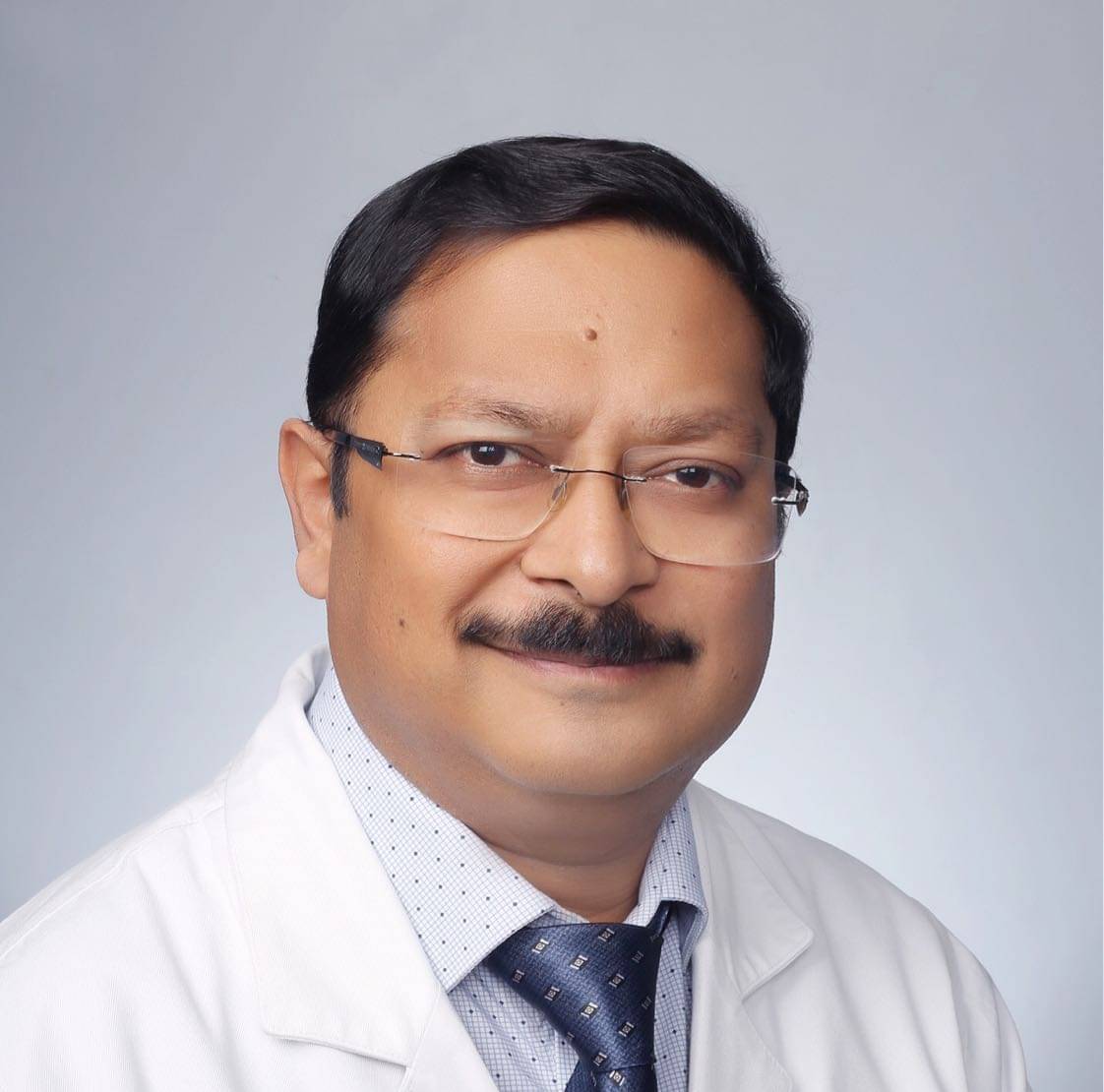 DNB Surgical Oncology, MS Surgery, MBBS Bachelor of Medicine and Bachelor of Surgery
Oncologist
Synergy Clinics (Only On Appointments ),
Book Appointment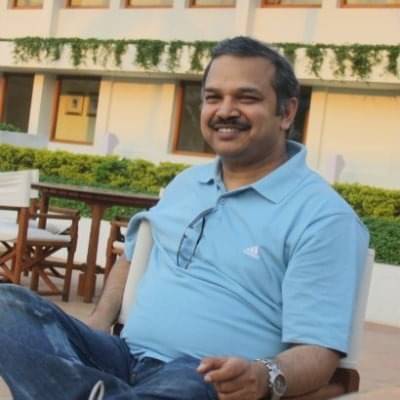 MBBS, MS - General Surgery, FICS (Surgical Oncology), Fellowship of Association of Indian Surgeons(FAIS), Fellowship in Minimal Access Surgery(FMAS) & Reproductive Medicine, Fellowship of Indian Association of Gastrointestinal Endo Surgeons (FIAGES)
Oncologist
Book Appointment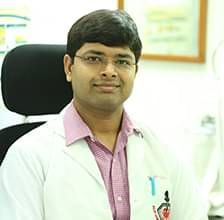 MBBS Bachelor of Medicine and Bachelor of Surgery, MD - Medicine, DNB - Medical Oncology, MRCP - Medical Oncology, ECMO - Medical Oncology
Oncologist
Rajiv Gandhi Cancer Institute & Research Centre,
Book Appointment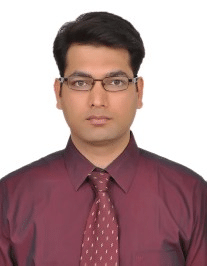 MBBS, M.S. General Surgery, M.Ch. Surgical Oncology, Fellowship In Head & Neck Oncosurger
Oncologist
Book Appointment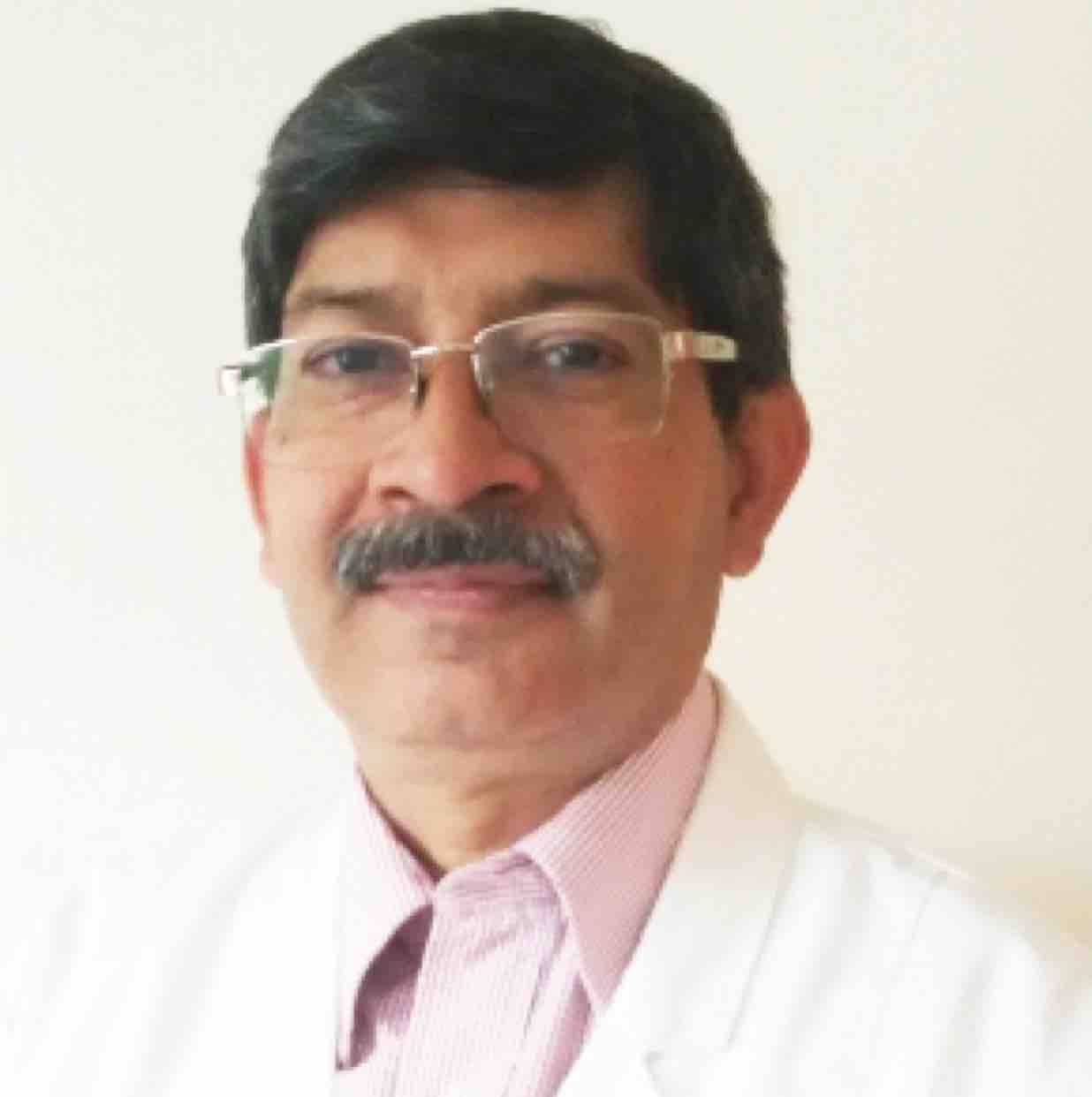 MBBS, MD-Radio Therapy
Oncologist
Book Appointment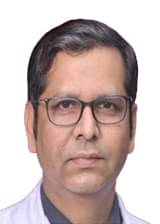 DNB - Surgical Oncology
Oncologist
Book Appointment