Personal Statement
I'm dedicated to providing optimal health care in a relaxed environment where I treat every patients as if they were my own family.
...more
I'm dedicated to providing optimal health care in a relaxed environment where I treat every patients as if they were my own family.
More about Dr. Sunita Attray
Dr. Sunita Attray is one of the best Dietitian/Nutritionists in Rohini, Delhi. He has been a successful Dietitian/Nutritionist for the last 3 years. He studied and completed Diploma In Dietetics,Health & Nutrition . He is currently practising at Avni Healthcare Centre in Rohini, Delhi. You can book an instant appointment online with Dr. Sunita Attray on Lybrate.com.

Lybrate.com has a nexus of the most experienced Dietitian/Nutritionists in India. You will find Dietitian/Nutritionists with more than 44 years of experience on Lybrate.com. You can view profiles of all Dietitian/Nutritionists online in Delhi. View the profile of medical specialists and their reviews from other patients to make an informed decision.
Info
Education
Diploma In Dietetics,Health & Nutrition - VLCC Institute of Beauty & Nutrition - 2015
Languages spoken
English
Hindi
Location
Book Clinic Appointment with Dr. Sunita Attray
169/170, Pocket 13, Sector-24, Rohini

,

Delhi
Get Directions


Plot No-20, Sector-A7, Narela

,

Delhi
Get Directions

Consult Online
Text Consult
Send multiple messages/attachments. Get first response within 6 hours.
7 days validity
•
₹300 online
Consult Now
Phone Consult
Schedule for your preferred date/time
15 minutes call duration
•
₹500 online
Consult Now
Video Consult
Schedule for your preferred date/time
15 minutes call duration
•
₹500 online
Consult Now
Services
Submit Feedback
Submit a review for Dr. Sunita Attray
Your feedback matters!
Write a Review
Patient Review Highlights
"knowledgeable"
1 review
"Very helpful"
1 review
"Well-reasoned"
1 review
Feed
Shared 6 months ago • Featured Tip
Weight loss:
For many patients with PCOD, weight loss is an effective treatment - but of course, this is easier said than done! look for a permanent weight loss plan - and referral to a dietitian or a weight control clinic may be helpful. Crash diets are usually not effective.

Increasing physical activity is helpful in losing weight. Aerobic activities such as walking, jogging or swimming are advised. Try to find a partner to do this with, so that you can help each other to keep going.

What is PCOD (polycystic ovarian disease)?

Patients suffering from polycystic ovarian disease (PCOD) have multiple small cysts in their ovaries (the word poly means many). These cysts occur when the regular changes of a normal menstrual cycle are disrupted. The ovary is enlarged; and produces excessive amounts of androgen and estrogenic hormones. This excess, along with the absence of ovulation, may cause infertility. Other names for PCOD are polycystic ovarian syndrome (pcos) or the stein-leventhal syndrome.

How is PCOS diagnosed?
Polycystic ovarian syndrome can be easy to diagnose in some patients. The typical medical history is that of irregular menstrual cycles, which are unpredictable and can be very heavy ; and the need to take hormonal tablets (progestins) to induce a period. Patients suffering from PCOD are often obese and may have hirsutism, (excessive facial and body hair) as a result of the high androgen levels. However, remember that not all patients with PCOD will have all or any of these symptoms.

This diagnosis can be confirmed by vaginal ultrasound, which shows that both the ovaries are enlarged; the bright central stroma is increased ; and there are multiple small cysts in the ovaries. These cysts are usually arranged in the form of a necklace along the periphery of the ovary. (it is important that your doctor be able to differentiate multicystic ovaries from polycystic ovaries.)

Blood tests are also very useful for making the diagnosis. Typically, blood levels of hormones reveal a high lh (luteinising hormone) level; and a normal fsh level (follicle stimulating hormone) (this is called a reversal of the lh: fsh ratio, which is normally 1: 1); and elevated levels of androgens (a high dehydroepiandrosterone sulphate (dhea-s) level) ;

What is the cause of PCOD?
We don't really understand what causes PCOD, though we do know that it has a significant hereditary component, and is often transmitted from mother to daughter. We also know that the characteristic polycystic ovary emerges when a state of anovulation persists for a length of time. Patients with pco have persistently elevated levels of androgens and estrogens, which set up a vicious cycle.
Obesity
can aggravate PCOD because fatty tissues are hormonally active and they produce estrogen which disrupts ovulation. Overactive adrenal glands can also produce excess androgens, and these may also contribute to PCOD. These women also have
insulin resistance
(high levels of insulin in their blood, because their cells do not respond normally to insuli
What is occult PCOD?
While some women with PCOD will have all the classic symptoms and signs, many have what we call" occult PCOD. This means that they may be thin, have regular periods, no hirsutism and normal looking ovaries on ultrasound, but still have PCOD. This problem is detected only when these patients are superovulated, at which time they over-respond by producing a large number of follicles
Weight loss:
For many patients with PCOD, weight loss is an effective treatment - but of course, this is easier said than done! look for a permanent weight loss plan - and referral to a dietitian or a weight control clinic may be helpful. Crash diets are usually not effective.
Increasing physical activity is helpful in losing weight. Aerobic activities such as walking, jogging or swimming are advised. Try to find a partner to do this with, so that you can help each other to keep going.
2
people found this helpful
Shared 7 months ago • Featured Tip
Contrary to popular belief, not all bacteria are harmful to us. Within our body, each 'human' cell is complemented by 10 microbial cells. These range from bacteria in the gut to viruses and fungi in other parts of the body. Gut bacteria helps digest food, produce vitamins, communicate with the immune system and create small molecules that help the brain function. Thus it is essential to have a healthy gut- by which we mean a gut with plenty of friendly bacteria.
There are many different types of bacteria living in the gut. Each of these is thrive on different foods. Thus to have a healthy gut, your diet should include a variety of cereals, fruits, vegetables etc. Here are a few tips to keep your gut bacteria healthy:
3947
people found this helpful
Shared 7 months ago • Featured Tip
Kidney stones are caused when certain minerals of your urine are retained and not wholly released, causing them to amalgamate and form a stone. Passing kidney stones is one of the most painful experiences you may face physically. Its magnanimity is often compared to childbirth, and those who are suffering from kidney stones dread having this experience. If you are yet not affected by kidney stones and do not want to, read to know what dietary changes you can undergo to prevent it.
Drink a lot of water: On an average, a person must be drinking at least 3 liters of water every day. If you live in a more hot and humid climatic area, your water intake must be even more than that, so that on an average, 2.5 liters of urine is passed throughout the day, which decreases the chances of unnecessary retention of minerals from the urine and release them more easily from the body.
Continue eating calcium containing foods: It is a common misconception that calcium accelerates the formation of kidney stones. Calcium is digested in the intestine. Only the calcium which is excess and cannot be digested in the intestines are sent to the kidneys. Continue consuming calcium rich foods unless your doctor prescribes you against it. Make sure your diet includes enough dairy products such as milk, cheeses, etc, or other calcium rich foods like oats and broccoli.
Limit intake of oxalic acid: Oxalic acid is mostly found in food obtained from plants. It restricts the absorption of calcium in the intestines and as a result, more calcium is passed into the kidneys; thus forming calcium oxalate, or oxalate stones. Try to avoid foods like rhubarb, Swiss chard, nuts, tea, sweet potatoes, etc; mainly leguminous plant products.
Decrease the ingestion of sodium salts, sugar and meat protein: Salts and sugars, mainly found in packaged foods to prevent them from expiring, increase the release of calcium and oxalates into the blood, which thus increase the chances to develop kidney stones. Meat contains fibers which affect certain nutrients in the kidney, thus aggravating the formation of stones.
Increase the consumption of insoluble fibers: Insoluble fibers are those rough fibers which are not soluble in water during the process of digestion. They are found in rice, wheat, barley, etc, and are found to decrease calcium absorption in the kidney. They attach themselves to the calcium and oxalates, which enable them to be released as stool instead of urine. In case you have a concern or query you can always consult an expert & get answers to your questions!
3299
people found this helpful
Shared 8 months ago • Featured Tip
How to get a good health?
To create health for yourself there are three fundamentals that you need to take care of:- food, activity and rest. When it comes to food one of the most important things you must be conscious of is on a certain day when you eat a certain type of food whatever you eat you must consciously notice how quickly does it digest and become a part of yourself. Any food that you eat, if it lasts over three hours that means you have eaten bad food and that is something either to be avoided or reduced in quantity. If food moves out of your stomach bag within three hours this means you are eating something that your system can handle efficiently it may not be the best food but your system is able to handle it and between one meal and the next meal if you create a clear gap of five to six hours and in between there is no other ingestion you will see the cleansing process in the system on the cellular level cleansing will happen and this cleansing on cellular level is most important and significant for a healthful life.
1
person found this helpful
Shared 9 months ago • Featured Tip
The word vitamin is a combination of 'vital' and 'amine'. Amines (a kind of protein derivative) are important for our bodies. While most essential vitamins come from external sources (grains, pulses, fruits, oils, water and non-vegetarian foods), some are actually manufactured by our bodies.
Vitamin d is called the sunshine vitamin. A compound in the skin is converted into vitamin d by exposure to sunlight. The time required for this conversion can be little as 15 minutes a day.
Vitamin d also helps absorb calcium from the intestines. In case of a vitamin d deficiency, the body is unable to process calcium, no matter how much of it one consumes. Exercise is also important. Calcium absorption is helped by the pressure of gravity on the bones. Those of us with sedentary lifestyles tend to suffer from poor blood supply to the bones and hence poor absorption of calcium.
In case of a cut to the body, our bio system kicks into action immediately, and makes the blood clot. This clot prevents further loss of blood. Vitamin k is vital for this mechanism, and is manufactured by healthy intestinal bacteria.
Vitamin k for clotting
Vitamin k helps in blood clotting, preventing excessive blood loss in case of injuries.
Vitamin b7 or biotin
Made with the assistance of gut bacteria, it helps the body's metabolism. It is useful for metabolic disorders and multiple sclerosis.
Vitamin b5 or pantothenic acid
A vitamin b7 deficiency occurs due to a weak intestine and digestive system. Pantothenic acid is very important for metabolism.
Note: vitamins k, b5 and b7 are all manufactured by good bacteria in our intestines. Good bacteria usually outnumber bad bacteria, but can also be destroyed by antibiotics. This is why doctors these days prescribe probiotics with antibiotics.
Vitamin b3 or niacin
One of the functions of the liver is to convert a protein (tryptophan) found in food, to the vitamin called niacin. Niacin is a very important component of the metabolic pathway. Metabolism suffers a great deal due to insufficient niacin.
1
person found this helpful
Shared 10 months ago • Featured Tip
Belly fat may not be a severe medical problem in most individuals. However, it looks aesthetically displeasing and can affect long term heath if not controlled at the right time. However one must keep in mind that dieting and exercising go hand in hand. One cannot rely only on one of them to reduce belly fat. Mentioned below are a few ways to remove belly fat.
Avoid sugar: Sugar and other sweetened products must be avoided. Excessive intake of sugar floods the liver with fructose which is then turned to fat. This leads to insulin resistance and metabolic problems. Eliminate sugary drinks and try unsweetened beverages like tea or coffee. However, caffeine, too, must be taken in moderate amounts.
Eat protein: Protein is considered to be the most important macronutrient when it comes to losing weight. Most of the calories in protein are digested. It is the single most effective change in terms of calorie intake since it reduces your craving by 60% and boosts your metabolism.
Limit your intake of carbohydrates: Cutting carbohydrates from your diet reduces your appetite and therefore belly fat. Consuming only 50 grams of carbohydrates per day assists in losing weight fast.
Other dietary changes: Eat foods that are rich in fiber and do not skip meals. If you starve yourself for long periods of time, the body conserves fat by breaking down muscle tissue. This is called catabolic state. Eating in small amounts every two hours is also helpful for those looking to trim their belly fat. This helps to avoid overeating and keeps your metabolism up the entire day by processing food throughout the day.
Track your calorie intake: It is very important to keep track of the amount of calories you consume so as to make the necessary changes in your dietary plans. You can keep track of it in a food journal or on diet related websites.
Exercise: Regular exercising is of utmost importance while trying to lose belly fat. Aerobic exercises, crunches (side, reverse or twist crunches), cycling, lunge twist, rolling plank exercises, captain's chair, the stomach vacuum etc. help in reducing belly fat. Other exercises such as running, jogging, cycling, walking and swimming also help in reducing weight. In case you have a concern or query you can always consult an expert & get answers to your questions!
3551
people found this helpful
Shared 11 months ago • Featured Tip
" Healthy food" -As the label says and people buy the packet.
Are these foods actually good as we imagine they will be?
Here is a list of food items we think are healthy but ther aren't.
1. Vegetable oils: generally marketed as heart healthy, but experts say they are worst for cooking. They have unnatural levels of pufa n omega-6 fatty acids along with chemical additives therby causing infertility, hormonal trouble, obesity, heart, liver n kidney damage. One must consume kachchi ghani mustard oil, coconut oil or homemade desi ghee in limited amount or as suggested by dietician.
2. Artificial sweeteners: or sugarfree: are extremely unhealthy. Some contain aspartame known to induce cancer. Instead one can use honey, stevia or jaggery.
3. Breakfast cereals: like cornflakes, wheatflakes, meusli etc. They have high sugar content, processed grains, additives n sodium salts. One must consume a good homemade breakfast to start your day with like poha, parathas, upma, cheela, omlette etc that has good nutritional value and give satiety too.
4. Baked chips or namkeens: as the packet says fat free or 90% less fat, but experts say they have equal calorie content as fried chips or namkeens. So one must choose roasted seeds, chana, murmura, makhana and nuts for munching.
5. Bottled ice tea: it contains a lot of sugar and no antioxidant of which tea is an excellent source, means primary reason to drink tea is missing.
Plain water, lemon water, coconut water or fresh juice are better options.
6. Microwaved popcorn: these have 3 times more calories as compared to regular popcorn. While making on stove we can adjust butter, oil or salt content.
7. Frozen packaged meat: it contains potentially dangerous chemicals to help it last longer. Frozen meat loses its nutritional value.
We need to choose wisely when trying to buy healthy food from market.
8
people found this helpful
Shared 1 year ago • Featured Tip
To increase food production to match the growing population, chemicals are used to accelerate the amount of produce obtained from the land. However, the chemicals soon show their harmful effects. Though used in very minor quantities, over a period of time, their cumulative effect has detrimental effects on the consumers. Especially in homes with children, the aged, and the health conscious people, the concern about the harmful effects of conventional foods has grown quite a bit over time. So that is where the concept of organic foods gained momentum.
Organic foods are produced by using approved techniques, promoting recycling of resources, which are not harmful to the environment and preserve biodiversity. These are foods which are grown without the use of chemicals - be it synthetic fertilizers, pesticides, hormones, or prophylactic antibiotics.
There are permissible levels of chemicals defined by food agencies whose limits when exceeded can cause harmful effects with prolonged use - such as, birth defects, respiratory problems, reproductive issue, etc. So the question you need to ask is - if pesticides are used to kill insects, can the same do any good to the human body? Also, you must consider the quantity and if it is within the permitted limits.
Organic foods have been proven to be more beneficial relatively, since they are more nutritious, reduce allergies, digestive infections, reduce the risk of cancer, etc. However, bear a word of caution in mind. There are no long-term studies to prove this aspect.
Also, be advised not to overdo on the 'organic' part. A lot of time, there are organic junk foods available also. And then there are the organic foods which are produced in one part of the world, and are shipped over long distances. Do they really retain their nutrients and benefits over this duration? That needs to be answered.
Another thing to consider is the cost effectiveness of buying organic products. Because they take their natural cycle time to grow, the growth rate is slower and therefore they are expensive. Affordability becomes a question again, and you may think if such foods can be conveniently purchased by all?
The trick is to use locally grown, seasonal fruits which are easily available and grown without using much chemicals. You can be assured of their freshness and the reduced use of chemicals in this case.
Use organic for sure, but please be careful not to fall for it all the time with all the products.
In case you have a concern or query you can always consult an expert & get answers to your questions!
4356
people found this helpful
Shared 1 year ago • Featured Tip
When you are expecting, you are eating not only to nourish your body, but also to nourish the foetus growing within you. This has led to the common saying that when pregnancy, 'eat for two'. However, more than the quantity you eat, it is important for you to make the right choices when it comes to what you are eating. Here are a few foods you should include in your diet to have a healthy pregnancy.
Not everything is good for you. Some things like saturate fats and foods that are high in sugar and salt content are best avoided when pregnant. These foods do not contribute much to your health but lead to weight gain and can increase your cholesterol levels. You should also try and limit your caffeine intake when pregnant. If you wish to discuss about any specific problem, you can consult a Dietitian/Nutritionist.
3055
people found this helpful
Shared 1 year ago • Featured Tip
People who have obesity, compared to those with a normal or healthy weight, are at increased risk for many serious diseases and health conditions, including the following:
Causes of death (mortality):
1. High blood pressure (hypertension)
2. High ldl cholesterol, low hdl cholesterol, or high levels of triglycerides (dyslipidemia)
3, type 2 diabetes
4. Coronary heart disease
5. Stroke
6. Gallbladder disease

Osteoarthritis
(a breakdown of cartilage and bone within a joint)
8.
Sleep apnea
and
breathing problems
9. Some cancers (endometrial, breast, colon, kidney, gallbladder, and liver)
10. Low quality of life
11. Mental illness such as clinical
depression
, anxiety, and other mental disorders4, 5
12. Body pain and difficulty with physical functioning.
type diabetes
6
people found this helpful
View All Feed
Near By Doctors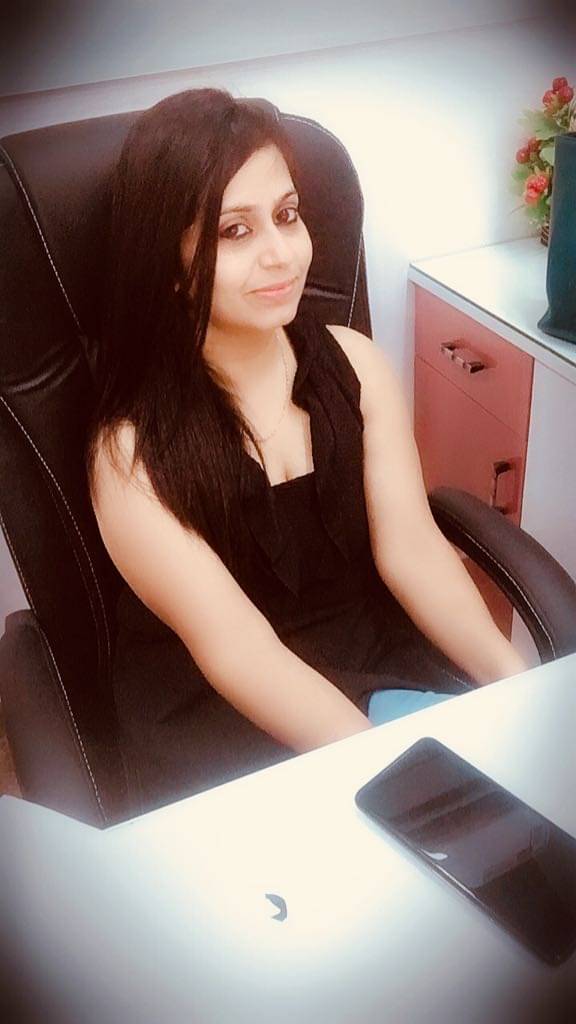 Diploma In DDHE
Dietitian/Nutritionist
Book Appointment
BSc-Food and Applied Nutrition, PG in Clinical Nutrition and Dietetics, Intertionally Certified as Diabetic Educator
Dietitian/Nutritionist
Dr.Ajay's Dental & Nutrition Clinic,
Book Appointment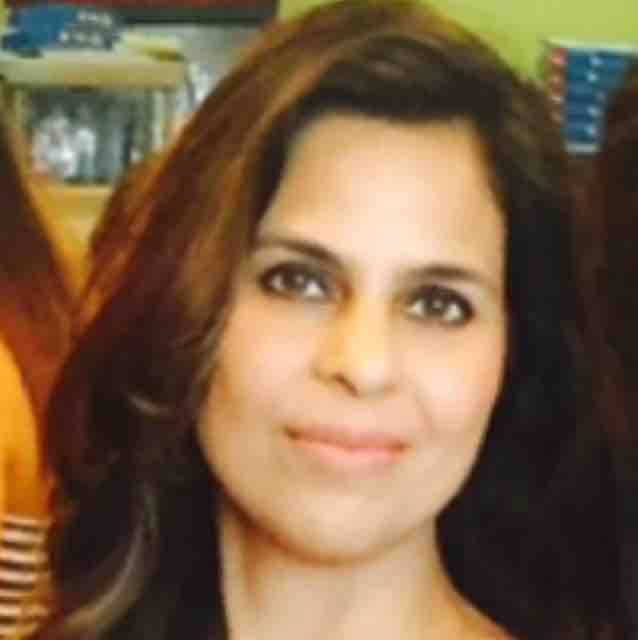 Certification In Nutrition & Weight Management, B.Com, Certificate In Food & Nutrition
Dietitian/Nutritionist
Dr. Monica's Diet Clinic,
Book Appointment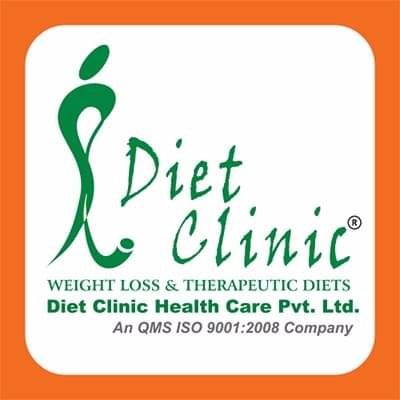 B.Sc.(Hons), P.G.Dietetics
Dietitian/Nutritionist
Diet Clinic - Punjabi Bagh,
Book Appointment
BSc - Home Science, Diploma In Health & Nutrition, MSc - Dietitics/Nutrition
Dietitian/Nutritionist
Shilpa Chawla's Health Clinic,
Book Appointment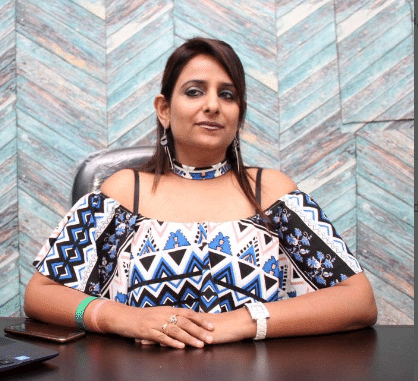 Bachelor of Science in Nutrition and Dietetics, Diploma in Diet and Nutrition
Dietitian/Nutritionist
Health And U By Divya Chadha,
Book Appointment