Videos (2)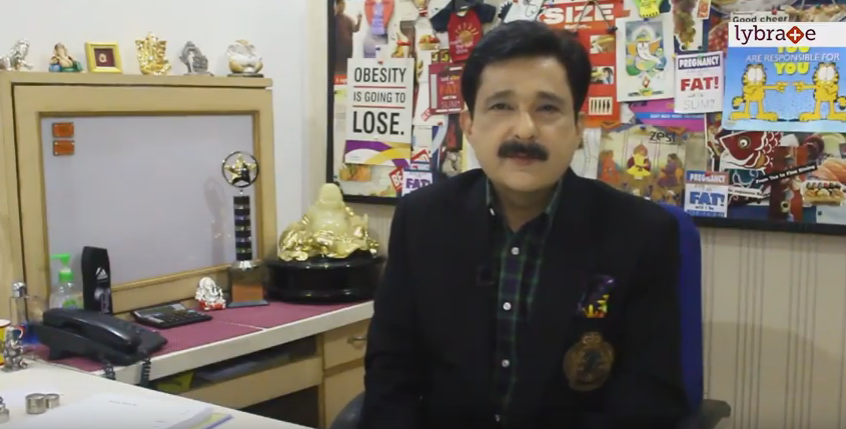 How to overcome Obesity
I am Dr. Suneet Khanna. I am a MBBS doctor. I am practicing weight loss and nutrition for the last 30 years. I'm the oldest doctor in this line, to practice weight loss, nutrition. Today I will talk about Obesity.
What is Obesity? Fat. If you are fat, what to do? In our program, in my program, I call people, once in 10 days, that is, 3 times in a month. Once you come to me, we check your weight, enquire about your health, your diet pattern, your family history, medical problems; then we put you on a diet plan. It could be roti, sabzi, dal, pasta, kulcha, Subway, chicken, fish, eggs, mutton, brownies, cheesecakes, all that would be given to you. We will tell you to walk 30 minutes. 30 minutes of walk is very important.
Our program is based on the timing of food, the quantity of food, a combination of food and 30 minutes of walk. Initially, first 10 days, we don't allow you to eat out. First ten days. Attending Parties, functions, has to be deleted. 30 minutes of walk is important. No alcohol for 20 days, 20 days no alcohol. And coming to me on time, is very important. Latecomers are not seen. In my schedule, I plan out diet as per your requirement. You are school teacher, you are a professional, you are in a corporate sector, I plan out diets accordingly. I plan out timings accordingly. All I require from people is honesty to the weight loss programme. I always believe and you also believe that a diet program is a very serious effort. It is not a joke. You can't take a diet, and go back home. Diet programme is to be followed with zeal, with enthusiasm. Diet programme has to be, you know, on the job.
You have to be on the job for that. In case anybody wants to join the weight loss programme, you can consult me on Lybrate and I will be more than willing to help people. Thank You.
read more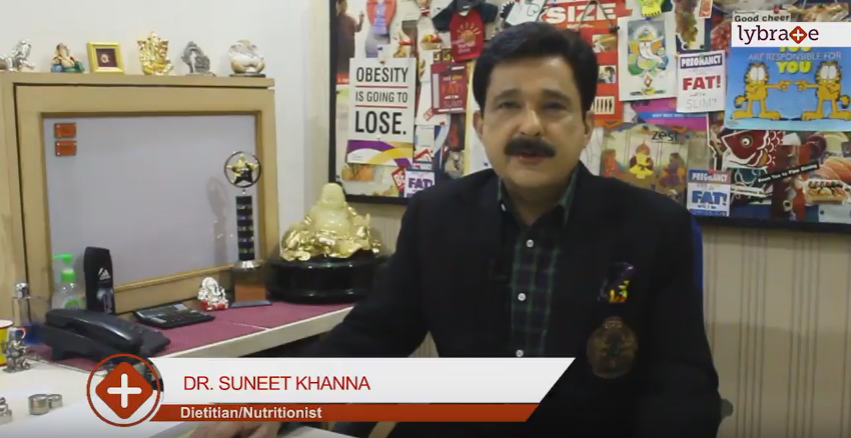 Healthy Diet for Diabetes patient
I am Dr. Suneet Khanna. I am a clinical weight loss nutritionist in Delhi. I am a pediatrician who has transformed himself into a nutritionist. I realized much later in my life as a clinical pediatrician that nutrition is a part and parcel of India's program. People do not know much about nutrition. I got it to nutrition and decided to get into weight loss. I am the oldest practicing weight loss clinical nutritionist in India. I am just going to talk about diabetes.
What is diabetes? It is a clinical disease waiting to happen to anybody. 380 million people in the world suffer from diabetes. Diabetes in the last 10 years has increased by 50% globally. Delhi would be the capital of diabetes in India. India would be the capital of diabetes in the world in times to come. What is diabetes? A condition where the blood sugar level goes up, you have polydipsia, polyhydria, polyhydra and hyperphagia. Urination, excessive thirst, hyperphagia, eating more are the symptoms of diabetes. Anybody who has diabetes type 1, diabetes type 2 and gestational diabetes needs to understand nutrition. He needs to understand his diabetic state will be improved if he has a good nutrition, good healthy diet, he should know certain foods to avoid like starch, potato and rice. He should also know how to improve his lifestyle.
Improvement of lifestyle, change in lifestyle is a very important feature in a patient of diabetes. Activity, his activity needs to be improved. 30 minutes of walk everyday is a good association of patients of diabetes. What happens in normal individuals when we eat food? Food is broken into sugar, suddenly our pancreas releases insulin, the hormone. The insulin hormone actually opens up the cells which take up the glucose for energy utilization. Nothing like that happens in diabetes, that's why our sugar level goes up. I will give you a small preparation for diabetics. We call it chicken drumsticks. You can have about 150 grams of chicken leg, which is one piece. It has about 140 calories. Lets say three chicken drumsticks or three chicken legs, you can marinate them in hung curd with some olive oil, add some herbs, salt, pepper, you can put that for about 45 minutes and after 45 minutes of smearing the entire stuff on to the chicken legs, three of them, put them on a pan and stir fry them for little while. The chicken gets good very well. This amounts to about 350-400 calories if you serve it with sautéed vegetables like broccoli, celery, asparagus, babycorn, bellpeppers and pokchow which should be more than a soup bowl. This dish is very good for diabetics.
We should understand as people that diabetics are prone to more complications. If we control our diabetes, we will be able to do best in life. If anybody wants to contact me for his or her problems associated with weight loss or diabetes, you can consult me on Lybrate or on my contact number 9810152166.
type 1 diabetes
read more
Personal Statement
I believe in health care that is based on a personal commitment to meet patient needs with compassion and care.
...more
I believe in health care that is based on a personal commitment to meet patient needs with compassion and care.
More about Dr. Suneet Khanna
Dr. Suneet Khanna is a very famous Dietician/Nutritionist who is known to provide extensive care and proficient treatment services to his patients. He has had a high experience of 33 years in his hand in the field of Nutrition and Diet and has garnered quite a lot of success during these few years. He has completed his MBBS from University College of Medical Sciences in 1983, D.P.H & H from IPH&H in 1984 and DFW & CH from the same university in 1985. You can avail his services and treatment at The Westside Clinic in Delhi. You can also consult him via call, text or video call. Prior to this he used to work at Safdarjung Hospital, Jesa Ram Hospital and VLCC. He has been awarded best Weight Loss Nutritionist in India and is in an active association with Ex-President of the Indian Medical Association. The services he provides include weight loss treatment, customized diet plans and schemes, nutrition assessment service, child nutrition and aroma therapy. His goal is to extend informative knowledge to his patients in order to keep them well informed so that they get the right diagnosis and treatment at the right time. He aims at making the atmosphere of his clinic calm and comfortable to make the patients feel less worried of the treatment measures to be performed. Dr. Suneet Khanna is devoted towards improving the lifestyle and food habits of patients to avoid diseases in mere future.
Info
Education
MBBS - University College of Medical Sciences - 1983
D.P.H & H - I P H & H - 1984
DFW & CH - I P H & H - 1985
Languages spoken
English
Hindi
Awards and Recognitions
Best Weight Loss Nutritionist In India
Professional Memberships
Ex President of Indian Medical Association
Location
Book Clinic Appointment with Dr. Suneet Khanna

33/1, Ground Floor, East Patel Nagar

,

Delhi
Get Directions





+5




Services
Submit Feedback
Submit a review for Dr. Suneet Khanna
Your feedback matters!
Write a Review
Patient Review Highlights
"Very helpful"
14 reviews
"knowledgeable"
2 reviews
"Helped me impr..."
1 review
Reviews
Ratish
Apr 18, 2017
I had the issue of obesity. Thanks to him that the obesity treatment he gave me has given brilliant results. I searched Dr Suneet Khanna online and saw his reviews. He is very courteous and behaves very aptly with elder patients. He definitely is aware about the latest and advanced ways to treat serious cases. I was amazed that other doctors before him were not able to treat my problem, but he did it immediately and started the obesity treatment for it.
Annjaya
Jul 1, 2017
I am amazed that he is such a sweet doctor, even though he is so busy all the time. From quite some time i was suffering from obesity, but never gave much importance to it. The atmosphere in the The Westside Clinic is always so positive and full of life. I am really grateful as herdiet planning has give me a ray of hope. I'am almost on the path to recovery, Thanks to my Suneet Khanna perfect advice.
Ashma
Jul 1, 2017
My boss referred me therdietician, Dt.Suneet Khanna. I needed a good diet chart in order to stay fit. Even in case of long queues, the staff was managing people in a very positive manner. Dt.Suneet Khanna certainly knows the in and out of herspeciality. My previous experiences were not so good, but Suneet Khanna has completely changed my opinion as he is very helpful and humble.
Dilan
Apr 8, 2017
I thought it was something very normal, but then I realised the weight loss treatment is something else. The overall outlook of the The Westside Clinic was very nice. He is so nice that they even at odd hours one can call him in case of emergency. He is not just highly qualified, but has years of experience in handling high risk cases. He did my weight loss counselling.
Gowshik
Apr 11, 2017
I consulted a number of dieticians but the way he treated me was the best.I needed to recover soon post my delivery. I therefore visited,The Westside Clinic in Delhi. It is designed in such a manner that all requirements of patients are taken care of. Suneet Khanna has so much knowledge that for everything I take herreference. herdiet has helped me a lot , undoubtedly.
Ritnesh
Jun 2, 2017
Someone from the office, referred us that Suneet Khanna. I was suffering from weight loss for such a long time. The overall atmosphere in the The Westside Clinic is very soothing. Suneet Khanna has expert knowledge in the field. All of sudden I developed this weight loss and didn't know what to do. He ensures that he listens to his patients.
Fawad
Feb 6, 2017
I consulted a number of dieticians but the way he treated me was the best. I was having this problem since years. I was quite concerned, as my health was degrading day by day, but due to my Suneet Khanna and the gain weight treatment I didn't lose hope. The staff was very attentive to my needs.
Sachh
Apr 19, 2017
I am so much benefitted with Dr Suneet's slimming, that i am perfectly fine now. I was quite embarassed because of my fat but after his slimming treatment, I can notice the considerable changes in myself. He is so pleasant to talk to and always ready to answer your doubts.
Kirit
Jul 17, 2017
Suneet Khanna has a very positive attitude towards all the patients. Even though my problem was not very big, the entire experience of undergoing lose weight treatment was very relaxing. Finally with his treatment, I am completely fit and fine.
Aiman
Oct 30, 2016
Dr. Suneet Khanna provides answers that are very helpful. Thanks dr i will surely lose 5 kgs of wt
Shubindu Sharma
Oct 30, 2016
I found the answers provided by the Dr. Suneet Khanna to be very helpful. Thanx doc.
M
Sep 8, 2017
I found the answers provided by the Dr. Suneet Khanna to be very helpful. Thanks
Feed
Shared 6 days ago • Featured Tip
With the growing market for organic products, there is a widespread confusion on which product to choose. The same dilemma holds good in selecting the type of bread. White bread or brown bread? People are not sure which one to eat to stay healthy. A few quick facts about the two types of bread and which one should be consumed to stay healthy, are given below
White Bread
White bread is made out of refined wheat flour that has nothing to offer for the body. During the process of making white bread, the bran and wheat germ is removed from the wheat flour and Potassium Bromate, Benzoyl Peroxide or Chlorine Dioxide gas are used for bleaching to generate the whiteness. Potassium Bromate is highly dangerous if consumed in large doses. Chlorine dioxide is also used as a pesticide and is considered hazardous to the environment. When a large amount of white bread is consumed, the refined carbohydrates generate high levels of insulin thus, resulting in higher chances of weight gain. In spite of being globally popular, white bread is highly unhealthy for your body. It is completely devoid of nutrients and it is as harmful as table sugar for the digestive system.
Brown Bread
The American Academy of Pediatrics has revealed that whole wheat brown bread is rich in nutrients compared to the white bread. One major factor contributing to the above-mentioned fact is the amount of fiber present in whole wheat brown bread. The increased fiber content slows down the digestion process and thereby, reduces the effect on blood sugar and production of insulin. Other nutrients that are present in brown bread include vitamin B6, E, Folic acid, Zing, Copper and Manganese. Brown bread has lesser amount of calcium as compared with brown bread. Many manufacturers claim that they produce brown bread with the same amount of calcium as in white bread. Whole wheat bread contains Phytonutrient also called as plant lignans that have been observed to protect against heart diseases and breast cancer.
Things to consider while buying Brown Bread
The declining demand for white bread has forced a lot of manufacturers to use caramel as a coloring agent to darken white to brown bread. So buyers need to carefully look for the ingredients mentioned in the packing to ensure that they are buying the right product. It is important to check the first ingredient to see whether it is whole wheat or whole meal flour. If the word "enriched" is used, it means that the same flour used for white bread is used. Look for the bread with the minimum ingredients to ensure that you get maximum nutrients and very little additives. Also, make sure the amount of the following ingredients are as given below; sodium should be lesser than 401mg, saturated fat should be 1gm and fiber needs to be 4gm per 2 slices of serving.
To conclude, when it comes to organic and fitness oriented scenarios, brown is always better than white.
5322
people found this helpful
Shared 1 week ago • Featured Tip
It is very common for women to gain weight post menopause. A range of factors are responsible for this, such as slow metabolism, degradation of the muscle tissue and hormonal fluctuations, resistance to insulin, inadequate sleep to name a few. To make things worse, the fat on the thighs and hips gets transferred to a lower portion of the abdomen. This not only makes the whole body posture ugly, but increases the risk of heart diseases and diabetes. It is therefore very important to lose weight and maintain the right BMI.
Here are a few tips that can help do just that:
Calorie count: Contrary to the popular belief, a drastic restriction in diet can do more harm than good. A less calorie count results in muscle loss and restricts the ability to digest protein. A better strategy, therefore, is to watch out for portion size rather cutting down on the diet. Frequent eating in small quantities can help in ensuring that the body retains its metabolic rate and weight gain is restricted at the same time.
A healthy diet: A healthy diet necessarily need not restrict to fruits and vegetables. It essentially means cutting down on junk and processed food. In this regard a low carb diet greatly helps in losing weight, so is the case with a vegetarian and Mediterranean diet. However, be it any diet, the important thing is to ensure that it is freshly prepared and consumed at the right quantity.
Exercise: Exercise is perhaps the single most important factor after or during a menopause. It not only helps to lose weight but helps to improve the mood, improve bone density and helps the body to tackle muscle loss. Cardio and aerobic training are known to be extremely effective for the purpose of losing weight. A recent research report suggests that performing repetitive exercise can be more effective than performing a variety of exercises. The trick is to keep the exercise schedule going every single day.
Getting adequate rest: In order to maintain a healthy weight, getting adequate sleep is extremely important. People who tend to sleep little have a higher concentration of ghrelin hormone. The latter is known as the hunger hormone of the body that is responsible for the urge of eating. Less sleep also decreases the level of leptin hormone that gives a sense of fulfilment to an individual. Many women reportedly suffer from sleep inefficiency and suffer from night sweats, hot slashes, and stress. If such behaviour continues for long, medical help is necessary.
Stay away from stress: Stress relief plays a pivotal role in ensuring that a person does not put on weight during the menopause. Apart from contributing to weight gain, stress can result in lead to heart diseases, elevated cortisol, and abdominal fat.
4576
people found this helpful
Shared 8 months ago • Featured Tip
2
people found this helpful
Shared 8 months ago • Featured Tip
Eat plenty of healthy fats. Eat your egg yolks, meat with animal fat, coconut oil, and other healthy fats.
1
person found this helpful
Shared 8 months ago • Featured Tip
1
person found this helpful
Shared 8 months ago • Featured Tip
If you have a high metabolism, be intentional with your caloric intake to conquer your fast metabolism and putting on weight quickly.
View All Feed
Near By Doctors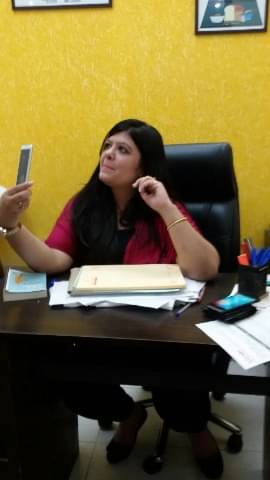 PG Diploma Nutrition & Dietetics, B.Sc - Home Science
Dietitian/Nutritionist
Book Appointment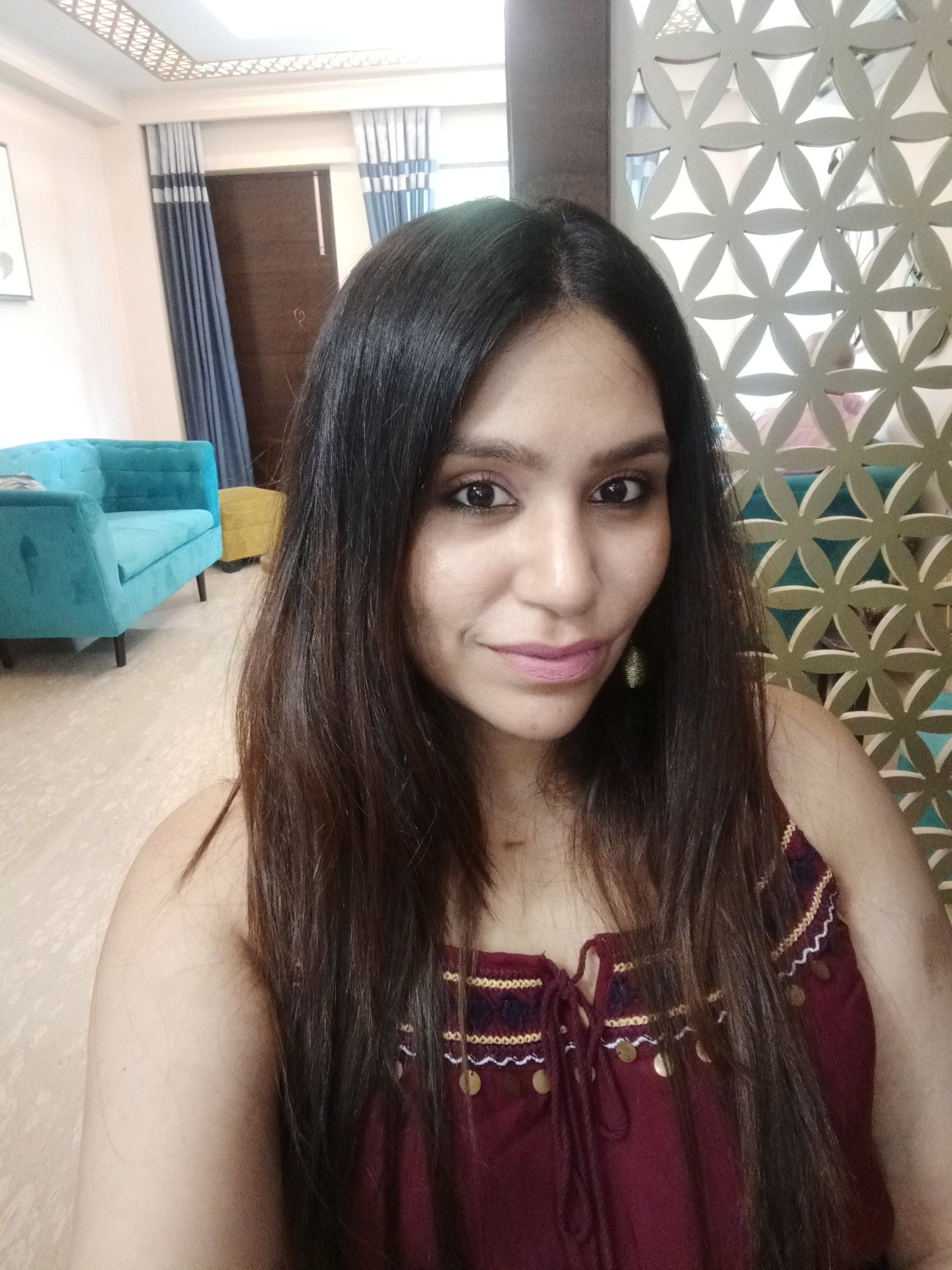 Certificate In Clinical Nutrition, Cert Child Health & Nutrition
Dietitian/Nutritionist
Book Appointment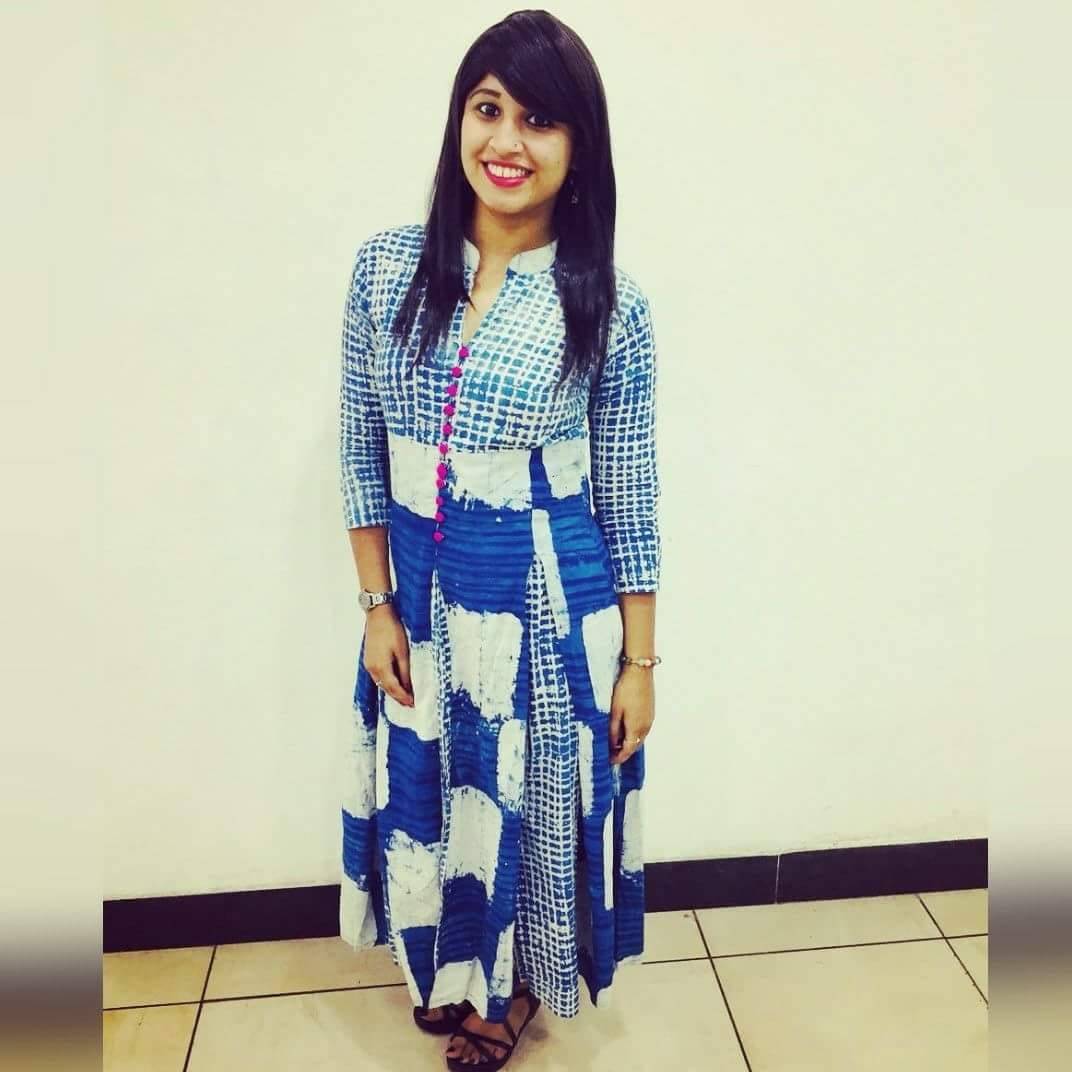 Diploma In Diet & Nutrition
Dietitian/Nutritionist
Dietsy - Diet clinic by Divita,
Book Appointment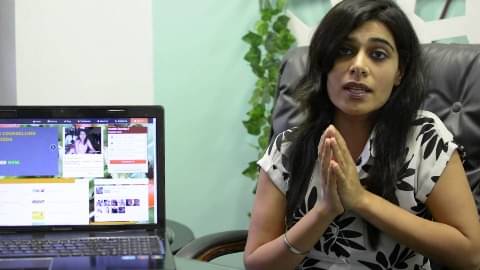 Diploma In Diet & Nutrition, Diploma In Dietitics, Health & Nutrition
Dietitian/Nutritionist
Divya Gandhi's Diet N Cure Clinic,
Book Appointment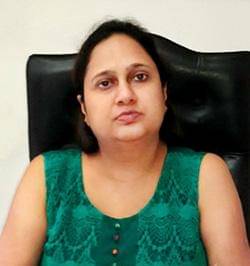 Bsc - Home Science
Dietitian/Nutritionist
Book Appointment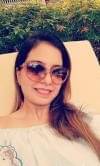 Diploma In Diet & Nutrition
Dietitian/Nutritionist
Book Appointment