About
About Us SAREEN HAIR CLINIC WAS FOUNDED BY DR. S. SAREEN In 1980's, THE WOMAN with burning ambition in her eyes to fulfil her dreams of serving people with Hair &Skin problems. Dr. S.S...
...more
About Us SAREEN HAIR CLINIC WAS FOUNDED BY DR. S. SAREEN In 1980's, THE WOMAN with burning ambition in her eyes to fulfil her dreams of serving people with Hair &Skin problems. Dr. S.Sareen,a woman obsessed with a passion for beauty and vision that knew no bounds,paved her way into the herbal world through the moving force and inspiration of her (Late) father-in-law Dr. S.Sareen researched on Herbs and Herbal Medicines. These medicines gave excellent results in curing hair problems and other disorders. And thus established "SAREEN HAIR CLINIC" a solution to all hair problems Dr. S.Sareen is unique to the extent that she is perhaps the only woman in the world to use precious herbal extracts as a cure and answer to the human-need to acquire and preserve beauty .India has a large number and variety of precious herbs Dr. S. Sareen has utilized all these herbs into her range with perfection to challenge the problem of hair for which her unique ideas have proved successful. Dr.S.Sareen chain of clinics has a wide range of customers from men, women and children and each one these customers are given individual attention under the vigilance of Dr. S. Sareen and trained Experts The entire work force of Dr. S. Sareen's Hair Clinic comprises of Hair Consultants, Marketing Staff, Therapists & Researchers. They all work with combined effort to enhance their position in the new competitive market of Hair Treatments.The drive that has made Sareen Hair Clinic a renowned and successful name is because of the satisfaction to her customers which is her aim of satisfaction and commitment to quality for customers. This philosophy has placed her name in the Global Market. Each customers in Dr. S. Sareen's Chain of Clinics is given individual attention to serve the purpose by qualified experts that are put to the job.
Location
Photos (15)















View All Photos
Amenities
Reception
Parking
Waiting Lounge
Online Appointments
Credit Card
Pharmacy
Diagnostic Lab Service
Network Hospital


H - 9 A, Connaught Place, Opp PVR Plaza Bus Stand

,

New Delhi
Get Directions

159 Kapil Vihar, Pillar No 355, Opp. Gulabi Street

,

New Delhi
Get Directions

A - 8, 1st Floor, Above Plywood palace, Near Metro Pillar No 388

,

New Delhi
Get Directions

Plot No. 8, Bougainvillea Marg (BVM), Sector - 25

,

Gurgaon
Get Directions
Doctor in Sareen Hair Clinic

MBBS, MD - Dermatology , Venereology & Leprosy
Trichologist
Specialities
Trichology
Offers high quality care to patients with hair and scalp problems and conditions
Services
Hollywood Hair Transplant
Robotic Hair Transplantation
Non Surgical Hair Replacement
Stem Cell Therapy / PRP Therapy
Instant Facelift Treatment
Patient Review Highlights
"Well-reasoned"
1 review
"knowledgeable"
2 reviews
"Very helpful"
1 review
"Sensible"
1 review
Feed
Shared 8 months ago • Featured Tip
The onset of monsoon season brings in a sense of joy and peace to our mind – the cool raindrops, soothing winds, coy weather and our taste buds yearn for some hot tea with savoury snacks. Phew! It is finally a relief from the scorching summer heat. The change in weather also means it's time to change your skincare routine. This monsoon, pamper your skin with these tips and keep your skin feeling loved and fresh.
Cleanse and remove the dirt: Monsoon brings in a lot of dust, which can settle on your skin and damage it, giving it a dull texture. So, it is important to cleanse your skin at least 3 times a day to remove the accumulated grime and oil that can clog your pores.
Don't forget to tone: Use an alcohol-free toner to prevent dryness. An anti-bacterial toner is recommended to prevent breakout or infections in your skin during the monsoon.
Moisturise for a radiant glow: Monsoon tends to have an extra dehydrating effect on dry skin or an over-moisturising effect on oily skin. Use a light lotion-based moisturizer for gentle hydration on your skin and leave your skin feeling soft and supple with a healthy look. For oily skin, use water-based moisturizer to keep the oil secretion in check.
Continue using sunscreen: The rains do not mean it's time to stop using your sunscreen. The sun is still there and its UV rays can wreak havoc on your skin. Use a sunscreen even on a cloudy day.
Avoid heavy makeup: Use water-proof makeup to prevent messy makeup in case of a sudden downpour. Also during monsoon, your skin is prone to catch dirt and infections. So, keep your makeup minimal and natural.
Stay hydrated and watch your diet: Drink at least eight glasses of water in a day so that humidity does not make your skin look pale and dull. Also, watch what you are eating; it's good to keep away from oily snacks and eat wholesome meals.
Use natural face packs: Facials and bleaching will make the skin rougher during the rainy season and so, it should be limited. Instead go for home-made natural face packs, based on your skin type and nourish your skin naturally.
Take essential lip care: Prevent the lips from drying out and cracking. Avoid dark coloured lipsticks and use a good lip balm or apply milk cream regularly to prevent excessive drying.
Use warm water: Don't go overboard by using steaming hot water to cleanse your skin. It will make your skin weak and cause damage.
In case you have a concern or query you can always consult an expert & get answers to your questions!
2
people found this helpful
Shared 8 months ago • Featured Tip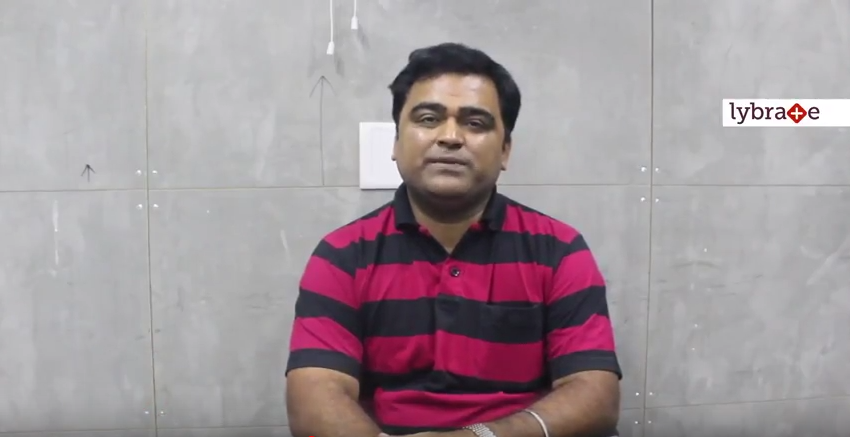 I am Naveen Sareen. Head of the department of non-surgical. Jaisy ap transplant k lye jaty hain. Transplant bhi ek option hai lekin ap k pas hamesha option ek open rehta hai. Jis ko hum non surgical hair replacement kehty hn. Us k andar jitna ap ka bald area hota hai utny area py jin ka, usi area py hm hair piece fix kr dety hn. Nobody can judge k ap ny kch kraya hua hai. Jaisy jin ka donor bht poor hota hai, transplant k lye sochty hn, transplant krwa nai paty to wo is option ko adopt kr sakty hn. Ap within 2 hours, apki look ek dam change kr dety hn hm. Ap khud hi apna jo k itny film stars hn, itny TV star hn, Hollywood stars hn jinhon ny ye kia hua hai. Delhi k andar every second person ny kia hua hai. Ap logon k as pas sy bhi log jaty hn apko samjjh nai ata k unhn ny krwa rakha h k nai. To ek bar ap Sareen Hair Clinic main aiye. Demo lijiye. Demo ek dam free hai. Apko idea ho jaye ga k ap kitna, kaisy apka look ek dam change ho jata hai.
Thank you very much.

3472
people found this helpful
Shared 8 months ago • Featured Tip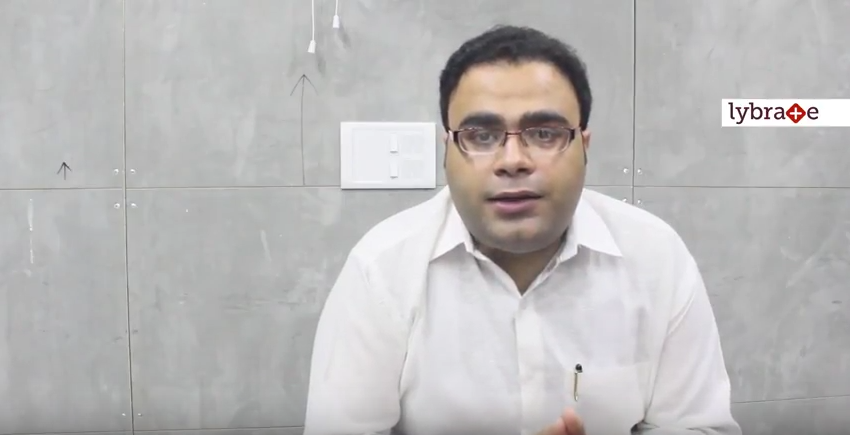 Hi. I am Dr. Abhishek, from Sareen Hair Clinic. Today I am here to talk about the things that we do here in our clinic. Primarily hair transplantation as well as the supported treatment that we do. Hair transplant is done by many methods. The newest thing that we have namely FUE Robotic and then DI. So by this what happens is we take the hair from the donor area that is the backward area and be implanted on the recipient area that is the balding, all the bald area and with this the results come very awesome and then after that, we give supported treatments to give you maximum results. Preoperatively we do many things. We do excess. We do Folliscopy so that the patient's desires and everything we can access and we can give them the best results on whatever he or she is expecting and apart from the hair transplant, we also do a transplant on eyebrows, beard, chest and other body parts. So you are most welcome to get the treatments and don't worry about hair loss. We are here to help you.
Thank you.

3592
people found this helpful
Shared 9 months ago • Featured Tip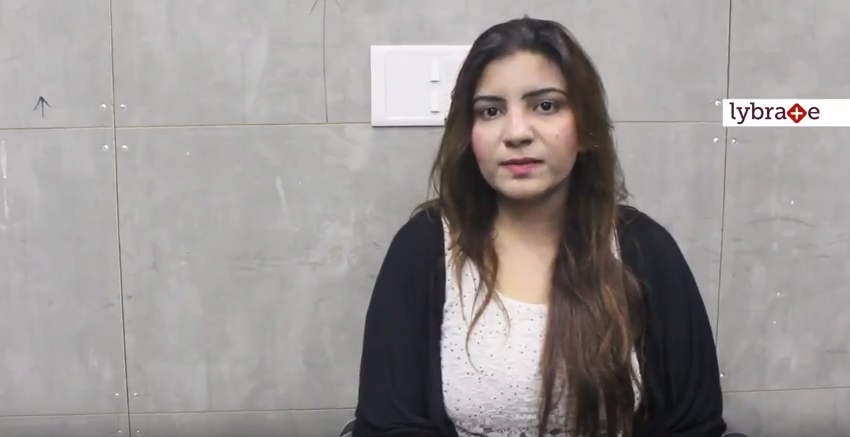 I am Dr Mansi Sareen. I have completed my fellowship in anaesthetic medicine and also in indicative medicine from the USA. Today I am here, in front of you talking about PRP. PRP is a very popular treatment. That is called Platelet-Rich Plasma. Which is a non-surgical fast forming injection technique where is patient own blood is taken, platelets are extracted out of it and they are injected in the selected area whether its skin or hair? For skin facial PRP or commonly known as vampire facelift is a very, it's a breakthrough in the cosmetic industry. Under this technique, the main target is collagen building and collagen formation which helps in total rejuvenation of patient's skin and helps him dealing the age. So it's kind of an age rewind therapy which is being folioed by most of the centres worldwide. For hair, for hair PRP is also a wonderful technique which aims that regeneration of tissues and hair follicle. It is also used to post hair transplantation not only give to the results if hair transplant better but also in boosting the present growth or delaying the hair fall which patients are suffering from. When PRP is a very easy treatment. It's an outpatient procedure so the patient can normally join back to his work on the same day.
Thank you.

3499
people found this helpful
Shared 9 months ago • Featured Tip
An oily skin has a host of disadvantages. Apart from making a person look greasy and slimy, it also has major influences on the health of your skin. If you were not aware and thought of oily skin as an awkward condition only you should take a deeper look into its causal effects. Excess oil secretion can make you prone to sun tanning. It can lead to the formation of acne and can also result in upsetting dark patches.
Kinds of food to eat to rule out the ills of an oily skin:
Include green leafy vegetables in your diet: Antioxidants can successfully fight off oily skin. Green leafy vegetables are rich in vitamin C; they are known to reduce the effects of oxidants your skin regularly comes in contact with. Eat spinach and kale as much as you can. A green leafy vegetable should be part of your daily meal.
Salmon can act as a savior: Everybody knows how oily salmon is. However, it is very valuable in treating an oily skin. Salmon is known to have a high percentage of omega-3 fatty acids. Omega-3 acids keep sebum producing molecules on a leash. Thus, excess oil secretion can be controlled by consuming more of this nutritious fish.
Nuts can combat an oily skin: Having nuts with honey or yogurt or having them directly can treat the ills of greasiness. Nuts are a great source of Vitamin E that is further known to repair an irregular skin. Increased oil secretion is likely to result in acne; acne appears due to breakage of cell membranes. Vitamin E adds strength to your cell walls thus taking care of ugly scars.
Cucumbers can help your case: Consuming cucumbers raw can be of enormous use. They hydrate the skin by ridding you of excess oil. Antioxidants in cucumbers have the effects of an astringent. They however do not interfere with the functions of essential oils. Have a cucumber on a daily basis to find the way to a glowing skin.
Enjoy the benefits of grapefruit: The reason behind an oily skin could be the crushing presence of toxins. Grapefruit, rich in Vitamin C, deals with these toxins. Grapefruit contains fiber that is also good for controlling oil secretion. In case you have a concern or query you can always consult an expert & get answers to questions!
4401
people found this helpful
Shared 9 months ago • Featured Tip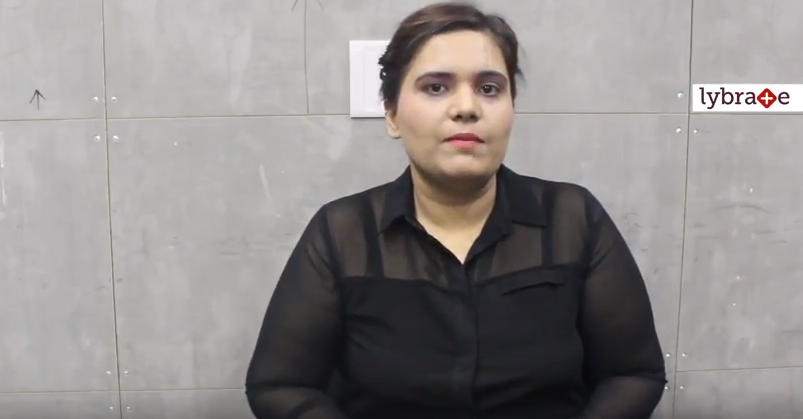 Hello. I am Dr. Sakshi Sareen. Medical director here at Sareen Hair Clinic. Today I am gonna talk about hair transplant technique. Now hair transplant is a surgical technique in which we take hair follicles from the back of the donor area also known as the HDT resistant area and planted in the front of the recipient area where the patients' needs it. The basic concept is back area is resistant of DH hormone which causes you male pattern baldness or the androgenetic alopecia. Mostly in males and now what we do is we take out the graph one by one from the back also known as a follicular unit extraction technique and planted wherever we need it. The hair for the first 4 months, they form their own circulation and starts to grow within 6 to 8 months. The patient sees visible results within 1 year.
Thank you.

2794
people found this helpful
Shared 10 months ago • Featured Tip
Blessed are the people who enjoy a flawless, radiant and healthy skin throughout their lives. Pollution, stress and unhealthy lifestyle have been affecting mankind like never before. Flawless skin is becoming a thing of the past. Skin problems like acne, pimples, freckles, fine lines and wrinkles, to name a few; are on a mercurial rise. The skin is losing its radiance at an alarming rate. Unhealthy and dull skin can affect a person's confidence greatly. Do not turn panicky and insomniac over it. A few healthy habits, if practiced daily, can work wonders and help in restoring the skin pH acidic 5.5 balance and skin radiance.
The power drink to flawless skin: Skin problems are an amalgamation of many internal as well as external factors. The toxins that accumulate within our system act as a catalyst. If not flushed out, the toxins can deteriorate the skin tone and texture, resulting in acne and other skin problems. Thus, detoxification becomes very important. Drink a glass of warm lemon water every morning. It helps to greatly detoxify the body.
The sweet route to skin problems: Cakes, pastries, ice creams, pizzas, beverages, can satisfy your taste buds, but they will do your skin no good. Excess intake of sweets and sugar greatly accelerates the ageing process. When it comes to acne problems, the Glycation (attachment of the digested sugar to the collagen protein) process is the main wrecker in chief.
Go the healthy way: Unhealthy eating habits can damage your skin immensely. To look healthy, you need to eat healthy. Include lots of fruits and vegetables in your diet. Avocados, broccoli, berries are a rich source of antioxidants and should be taken regularly. Make a habit of eating at least one fruit daily. Citrus fruits are highly recommended. Salads are equally beneficial.
One of the golden rules to enjoy a flawless skin is to keep your skin hydrated. The skin pH acidic 5.5 is very important for a healthy skin. Drink 6 - 8 glasses of water daily and feel the difference.
If glowing skin is what you desire, sound sleep is what you need. A good 6-8 hours of sleep can do your skin a world of good.
Stress and mental fatigue can have serious skin implications. Meditation and exercise are the best medicines to keep stress at bay. Exercise regularly and flawless skin will be sure be a reality.
It is very important to keep your skin clean. Cleanse your face twice daily. It is a crime to sleep with your make up on.
Enjoying a healthy flawless skin is no Herculean task. We are always at your service. Consult an expert & get answers to your questions!
4534
people found this helpful
Shared 10 months ago • Featured Tip
Hyperpigmentation of skin can lead to dark patches and uneven skin colour, and it is caused by excessive melanin production. It can affect any part of the body, including the arms, legs, hands and even face. The root cause behind excessive melanin production is normally due to hormonal alterations in the body and other health issues. External factors like skin injury, burning, stress, chemical contact and even excessive sun exposure may lead to hyperpigmentation.
But there is nothing to worry about; you can easily eliminate these with some natural techniques.
Lemon: This is the most common yet effective home treatment to eradicate hyperpigmentation. The natural bleaching agent helps in fading away of blemishes present on the skin. But in case you have sensitive skin, it is recommended to dilute the lime juice with some water before application.
Raw potato: Spots and blemishes can be easily removed by applying raw potato juice on the affected area. Potatoes are rich in catecholase, an enzyme which is believed to help in skin lightening. So you may apply raw potato juice twice daily on the affected area to aid fading of hyperpigmentation.
Apple cider vinegar: When it comes to lessening the hyperpigmentation of your skin, nothing can beat the efficacy of apple cider vinegar. If you have been suffering from dark patches all over your skin, then consider applying apple cider vinegar to the affected area owing to its astringent properties, which may restore the natural colour of your skin.
Vitamin E: Referred to as skin vitamin, this is an obvious way to treat hyperpigmentation. Vitamin E is also an antioxidant, and it aids in neutralizing the harmful effects of sun rays while repairing and protecting the skin. You can put the contents of the Vitamin E capsules in a bowl and mix it with ripe papaya or fuller's earth or rose water and mix to form a paste with thick consistency. Then you will have to apply it on the affected areas and wash it off after complete drying.
Turmeric: This natural ingredient has bleaching properties that help in eliminating hyperpigmentation of the skin. In addition to this, turmeric helps in keeping the skin protected from infections. You can mix turmeric paste with lemon juice and apply on the pigmented area. Alternatively, you can apply turmeric paste with milk and then wash it with lukewarm water after some time.
With these few natural treatments, you will be able to curb down the hyperpigmentation of your skin. However, if you see no commendable results, then it's probably time to visit a dermatologist.

4371
people found this helpful
Shared 1 year ago • Featured Tip
A beautiful, glowing skin is something all of us desire. However, due to several conditions such as the sun, weather and other health complications, it is not very easy to maintain a glowing skin. There are several ways using which you will be able to get a healthy, radiant skin. Here is an everyday beauty regiment you must follow:
Exfoliation: Without proper exfoliation, a dead skin cell layer forms on the skin surface, making it look dull and lifeless. By exfoliating, new skin cell development is encouraged. You can exfoliate your skin using moisturizers, toners and cleansers for making it glow naturally. Natural exfoliating agents such as oats, orange peel, lentil powder and Bengal gram are also considered effective.
Detoxification: When the body gets overloaded with toxins, the skin is affected in certain ways. You must carry out detoxification by decreasing the amount of sugar and alcohol in your regular diet to get a soft and glowing skin.
Nourishment: The skin requires proper nourishment with enough vitamins and minerals for a glowing appearance. Vitamin C acts as an antioxidant and repairs the skin from within, making it healthy. As a result, you get a soft, supple and glowing skin. Iron is also essential for the proper functioning of the antioxidants. Essential minerals and vitamins should be externally applied to the skin surface. The skin cells absorb these nutrients and as a result, you get a glowing complexion.
Diet: Digestive problems cause skin impurities, and thus a proper diet is required for maintaining a healthy, radiant skin. You should consume food items such as nuts, fish, white meat, grains, brown rice and vegetables like tomato and broccoli for a glowing skin.
Hydration: You must drink lots of water for proper flushing out of toxins and their elimination from your system. The skin cells get pumped, resulting in a fuller and glowing skin. You must consume more than 2 litres of water regularly.
Proper sleep: The body requires seven to nine hours of regular sleep for overall rejuvenation and repair. Insufficient or interrupted sleep affects your body, and the skin gets affected as well. It loses its lustre and glow. Hence, proper sleep must be a part of your everyday regimen.
Antioxidants: Natural antioxidants fight free radicals and give you a beautiful and radiant skin. You have to consume substances, which contain natural antioxidants like vitamin C and vitamin E. Damaged skin is repaired when you get enough antioxidants, giving it a glowing appearance.
You should try to keep away from stress as much as possible and undertake some form of physical activity regularly. Proper pimple and acne care is also necessary if you want to maintain a glowing skin. If you wish to discuss about any specific problem, you can consult a Dermatologist.
4051
people found this helpful