Personal Statement
I'm a caring, skilled professional, dedicated to simplifying what is often a very complicated and confusing area of health care.
...more
I'm a caring, skilled professional, dedicated to simplifying what is often a very complicated and confusing area of health care.
More about Dr. Amit Sharma
Dr. Amit Sharma is one of the best Ayurvedas in Mahipalpur, Delhi. He has been a successful Ayurveda for the last 7 years. He has completed Bachelor of Ayurveda, Medicine and Surgery (BAMS). You can consult Dr. Amit Sharma at GURU GOVIND AYURVEDIC in Mahipalpur, Delhi. Book an appointment online with Dr. Amit Sharma and consult privately on Lybrate.com.

Lybrate.com has a nexus of the most experienced Ayurvedas in India. You will find Ayurvedas with more than 42 years of experience on Lybrate.com. You can find Ayurvedas online in Delhi and from across India. View the profile of medical specialists and their reviews from other patients to make an informed decision.
Info
Education
Bachelor of Ayurveda, Medicine and Surgery (BAMS) - T.D Medical College - 2010
Languages spoken
English
Hindi
Location
Book Clinic Appointment with Dr. Amit Sharma
389 Om Bhawan L Block Street No.11 Old Ranpuri Rd Nr. Big Apple Showroom Old Rangpuri rd Mahipalpur Delhi - 110037

,

Delhi
Get Directions
Services
Submit Feedback
Submit a review for Dr. Amit Sharma
Your feedback matters!
Write a Review
Feed
Nothing posted by this doctor yet. Here are some posts by similar doctors.
M.D. Consultant Pathologist, CCEBDM Diabetes, PGDS Sexology USA, CCMTD Thyroid, ACDMC Heart Disease, CCMH Hypertension, ECG
Sexologist, Sri Ganganagar
International Academy of Classical Homeopathy, BHMS
Air is the Most Essential Thing
Air is a mechanical mixture of gases, and the most essential thing for an organism to survive. It normally contains Nitrogen (78%), Oxygen (21%), Carbon dioxide and other gases in proportion. In addition to these gases, air also contains water vapour, traces of ammonia and suspended matter such as dust, bacteria, spores, and vegetable debris, etc.
Apart from supplying the life-giving oxygen, air and atmospheric conditions serve several functions. The human body is cooled by the air contact; special senses of hearing and smell function through air-transmitted stimuli; disease agents are conveyed by air.
The term "air pollution" denotes the presence of substances (e.g. gases, mixtures of gases and particulate matter) in the ambient surroundings, generated by the activities that interfere with the human health, safety or comfort, and is injurious to organisms, and other environmental media. It also results in chemicals entering the food chain, drinking water and thereby, adding substantial disease burden and affecting the quality of life. The problem of air pollution was first recognized about 500 years ago when the burning of coal in cities was increasing, and since then it is increasing at an alarming rate all over the globe.
During foggy weather, when little wind is present the smoke generated from pollution is mixed with fog and form "SMOG"
The smog is making it difficult for people to see and breathe.
Types
Personal air exposure: refers to exposure to dust, fumes and gases to which an individual is exposed directly or indirectly, eg. Smoking.
Occupational air exposure: exposure to harmful concentration of aerosols, vapors, and gases in working environment.
Community air exposure: This is most serious, complex, consists of varieties of assortment of pollution sources, meteorological factors, and wide variety of adverse social, economic, and health effects.
Air Pollutants
Till date more than 100 substances have been identified which pollute the air. These vary from place to place depending upon the specific complex of contaminant source. Following are few examples of primary and secondary air pollutants:
Carbon monoxide
Sulphur dioxide
Nitrogen oxides
Hydrocarbons
Particulate matter
Lead
Benzen
Ozone
PAN (peroxy acetyl nitrate)
Photochemical smog
Aerosols and mists: Sulphuric acid (H2SO4), Nitric acid (HNO3)
Indoor Air Pollution
Indoor air pollution is one of the four most critical global environmental problems.
It exposes more people worldwide to important air pollutants than pollution in outdoor air.
Rural people in developing countries may receive as much as two-thirds of the global exposure to particulates.
Women and children suffer the greatest exposure.
Sources of Indoor Pollution
Indoor air pollution contributes to acute respiratory infections in young children, chronic lung disease, and cancer in adults, and may induce adverse pregnancy outcomes.
Non-smoking women exposed to indoor coal smoke have a risk of lung cancer similar to that of men who smoke lightly.
Effects on Health
Air pollution has short term and long term effects. The direct effects are reflected in airway system and then spread to multi-systems. It ranges from:
Upper and lower respiratory tract infections (acute and chronic)
Acute and recurrent bronchitis
Acute respiratory distress
Asthmatic attacks
Aggravation of pre-existing respiratory and heart disease.
Lung cancer
The short term and long term exposure is also linked with short life expectancy and reduced quality of life.
Effects of specific pollutants
General Management
The keywords of general management with respect to Air Pollution are:
Prevention
More you prevent yourself from harmful allergens, dust, smoke, pollution and smog, more it would be beneficial for your health.
Try to avoid early morning exposure to smog, cold air when your city is too much polluted.
Avoid travelling in crowded areas, malls and street where number of people and vehicles are intense.
Avoid taking walks on main roads, rather prefer parks with greenery.
Eat Healthy
Eating healthy foods keep your immunity intact and strong.
Food items like Jaggery, food rich in vitamin E and C keeps your immunity intact.
Avoid taking spicy and sour foods.
Keep your airways clear and clean
Use masks where ever necessary.
Avoid smoking and Passive-Smoking.
Keep your home free of dust, perfumes, strong smells and garbage.
Medication
Timely medication helps your immunity to fight disease better.
Don't ignore symptoms even if they are minor and nonspecific.
Education
Keep yourself educated regarding hazards of air pollution and how to tackle them.
Keep an eye on neighbourhood for any polluting activities such as open fires, release of chemicals from factories, old polluting vehicles etc.
Try not to use own vehicles when you are travelling alone.
Opt for Car-Pool in where ever possible.
Ask for your rights
At working environments ask for masks, air purifiers, and less exposure to air/chemical pollution
Take opinion of medical specialists if you feel unwell while working.
Support govt. initiatives to keep your city clean and green
Role of Homeopathy in Diseases arising from Air Pollution
Homeopathy heals holistically!
Homeopathic medicines stimulates the body's inner strength and boost the immune system to work well i.e. to reduce the disease load and to improve the overall health.
The constitutional or individualized homeopathy is known to reduce to tendency to catch respiratory illnesses.
The prescription is dependent upon symptoms, signs, tendencies, history and causation.
The treatment can be curative, palliative or supportive depending upon state and staging of disease.
In every stage homeopathy has a definitive role to play.
Homeopathic medicines can be taken safely along with other/conventional medications (ADD-ON Therapy).
In addition to constitutional/individualized medicines, the following medicines are frequently used on the basis of causation and symptom similarity:
Allium cepa: Rhinitis, coryza copious, fluent, watery, acrid discharge; burning in nose, mouth, throat; violent sneezing; eyes red, burning with profuse, watery, bland lacrimation; headache, cough, hoarseness.
Ammonium carb: Complaints from fumes, charcoal fumes; emphysematous changes in lungs; frequent sneezing, profuse discharge from nose, burning like hot water; stoppage of nose at night, wake up from sleep; sensation of dust particles in throat; dry tickling cough; chokes; wheezing.
Arsenicum album: An important remedy that is used in majority of complaints incidental to air pollutants, e.g. conjunctivitis, rhinitis, asthmatic bronchitis, emphysema, lung cancer, leukaemia and other malignancies, etc; quick respiration; suffocation inducing cough; scanty, frothy expectoration; sneezing without relief; burning in eyes; burning pains all over.
Blatta orientalis: Complaints from fumes, coal dust, smoke; relieves bronchospasm, acts as expectorant; dyspnoea, oppression of breathing; cough, with thick and purulent sputum.
Bromium: Complaints from coal dust; allergy to dust; complaints of sailors who suffer from asthma when they go ashore, better on sea. Dry spasmodic cough, airway feels filled with smoke; difficulty in inspiring, as if breathing through sponge.
Carbo veg: Complaints from carbon gas, carbon monoxide, dust, smoke, fumes from incomplete combustion of fuels. Collapse from imperfect oxidation. Oppressed, quick respiration; air-hunger, longing for fresh air; wants windows open; long spasms of cough with weakness, wheezing, gagging.
Cassia sophera: Complaints from exposure to dust, smoke; asthma, dry cough, with pain in chest, irritation in throat, better warmth; expectoration thick, yellowish; worse during winters, change of weather.
Dulcamara: Ailments from changing, damp environment, foggy weather, cold damp conditions, air-conditioned rooms; dry, teasing, spasmodic cough; hoarseness; dyspnoea after physical exertion.
Euphrasia: Inflammation of the conjunctiva; profuse acrid lacrimation; profuse, fluent bland coryza, sneezing in morning; violent cough in day time, abundant expectoration; worse indoors, warmth; better in open air.
Lobelia inflata: Ailments from smoke, dust; emphysematous changes; extreme dyspnoea; cough with sneezing, gasping; scanty expectoration; extreme nausea and vomiting, cannot bear taste or smell of tobacco.
Natrum sulph: Ailments incidental to spring & rainy season; dyspnoea; coughs continuously, towards end hacks up thick, ropy, greenish mucus.
Pothos foetidus: Ailments from smoke, dust; great dyspnoea and cough, frequent sneezing, pain in throat and chest, anxiety, abdominal distension and tension, better in open air.
Phosphorus: An important remedy that may be used in majority of complaints incidental to air pollutants, e.g. conjunctivitis, rhinitis, asthmatic bronchitis, emphysema, lung cancer, leukaemia, and other malignancies, etc. Breathing anxious, panting, short, hurried, very much oppressed; tightness across chest; violent hard, dry, tight, racking cough in spasmodic paroxysms.
Plumbum metallicum: An important remedy for lead toxicity. Interference with homoeostasis, rapid reduction in number of red cells, with pallor, icterus, anaemia. Localized neuralgic pains, neuritis, paralysis, wrist drop; stinging and tearing in limbs, with twitching, numbness.
Sulphurous acid: Persistent choking cough with copious expectoration; hoarseness, constriction of chest, difficult breathing.
Sabadilla: Rhinitis, pharyngitis; violent spasmodic sneezing, abundant watery nasal discharge, itching and tingling in nose, redness and burning in eyes, lacrimation, frontal headache, dryness and irritation in throat.
Sambucus: Nasobronchial hypersensitivity; paroxysmal nightly suffocative attacks; nose stopped up at night, breath through mouth; cough deep, restlessness, profuse perspiration.
Sanguinaria can: Nasobronchial hypersensitivity, asthmatic bronchitis. Severe dyspnoea, constriction in chest, severe spasmodic cough. Expectoration of thick yellow mucus, dislodged with difficulty. Sneezing, profuse watery mucus from nose; sensitive to flowers, odours.
Spongia: Complaints from sudden change of atmosphere, smoke. Severe form of asthmatic bronchitis, with dryness of respiratory tract. Severe dyspnoea, with wheezing, suddenly wakes up at night with intense suffocation; respiration rapid, short.
8
people found this helpful
Dear lybrateuser, -You can extend your sleeping time by 1or 2 hours - avoid watching gadget screen like mobile, TV or computer at least 1-2 hours before sleep time - read or listen to light music before sleep - keep sleep & wake up time fixed - do regular exercise in the morning like walking, jogging, swimming, also do yoga to keep your body fit - try to keep your mind busy throughout the day - get your blood hemoglobin, sugar, thyroid hormone, vit B12 & D levels checked if not done so to rule out any other problem.
You are having gabrahat may be due to some negative thoughts. If your diet consist of fresh fruits, fresh vegetables and physical activity of one hour of jogging every day then no weakness will be felt by you. It may be psychological due to ghabrahat also. Do what is advised above, follow it and this will disappear.
Erasmus Mundus Master in Adapted Physical Activity, MPT, BPTh/BPT
Back Pain:This is a general low back ache and for this you can follow these measures: one keep a pillow right under the knee while sleeping, next is you can keep ice in the painful area for about 5--10 minutes, if pain still persists you can stretch your body by twisting the waist on both sides how we used to do in the school drill similarly you can try which will help you relax as well will reduce the pain. It looks like you are anaemic. If you have back pain after you sit for long hours then it is due to your haemoglobin levels as it is important to check that. Anaemia always leads to the symptoms of being tired and also having back / leg pain though there may not be any pathological reasons for back pain. •Standing hamstring stretch: Place the heel of your injured leg on a stool about 15 inches high. Keep your knee straight. Lean forward, bending at the hips until you feel a mild stretch in the back of your thigh. Make sure you do not roll your shoulders and bend at the waist when doing this or you will stretch your lower back instead of your leg. Hold the stretch for 15 to 30 seconds. Repeat 3 times. •Cat and camel: Get down on your hands and knees. Let your stomach sag, allowing your back to curve downward. Hold this position for 5 seconds. Then arch your back and hold for 5 seconds. Do 3 sets of 10. •Quadruped arm/leg raise: Get down on your hands and knees. Tighten your abdominal muscles to stiffen your spine. While keeping your abdominals tight, raise one arm and the opposite leg away from you. Hold this position for 5 seconds. Lower your arm and leg slowly and alternate sides. Do this 10 times on each side.•Pelvic tilt: Lie on your back with your knees bent and your feet flat on the floor. Tighten your abdominal muscles and push your lower back into the floor. Hold this position for 5 seconds, then relax. Do 3 sets of 10. •Partial curl: Lie on your back with your knees bent and your feet flat on the floor. Tighten your stomach muscles. Tuck your chin to your chest. With your hands stretched out in front of you, curl your upper body forward until your shoulders clear the floor. Hold this position for 3 seconds. Don't hold your breath. It helps to breathe out as you lift your shoulders up. Relax. Repeat 10 times. Build to 3 sets of 10. To challenge yourself, clasp your hands behind your head and keep your elbows out to the side. •Gluteal stretch: Lying on your back with both knees bent, rest the ankle of one leg over the knee of your other leg. Grasp the thigh of the bottom leg and pull that knee toward your chest. You will feel a stretch along the buttocks and possibly along the outside of your hip on the top leg. Hold this for 15 to 30 seconds. Repeat 3 times. •Extension exercise: Lie face down on the floor for 5 minutes. If this hurts too much, lie face down with a pillow under your stomach. This should relieve your leg or back pain. When you can lie on your stomach for 5 minutes without a pillow, then you can continue with the rest of this exercise.
Hello, Drink lukewarm water. Gargle with hot saline water. Inhale steam, twice. Avoid, junkfood, cold intake,  alcohol, nicotine & dust. Your, diet be easily digestible on time. Go for meditation to nourish your body to clear  your  air passage. Tk,  homoeopathic medicines: @ Bacillinum 1000-5 drops   wkly. @ Bryonia album 30-6 pills, thrice. @ Heper sulph30-6pills, thrice. Tk,  care.
1
person found this helpful
Mometasone is corticosteriod based cream and you are alrready using it since an year which is very much more than recomended so would suggest you to stop using it further if you wish to consult for your skin issues I would suggest you can consult me via online way or any other homepath in your locality who can take your case properly coz you need to reduce the harmfull effect of using a corticosteriod prepration for such a long time.
1
person found this helpful
View All Feed
Near By Doctors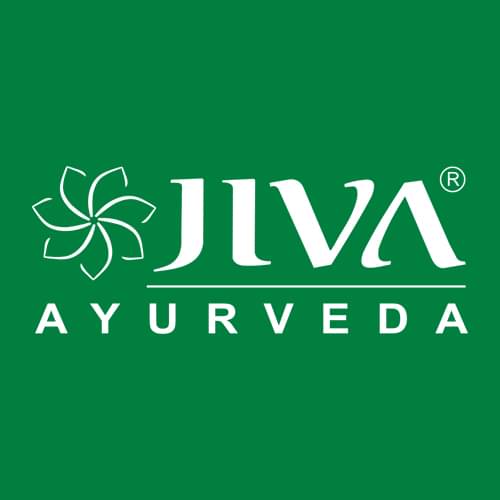 Bachelor of Ayurveda, Medicine and Surgery (BAMS)
Ayurveda
Book Appointment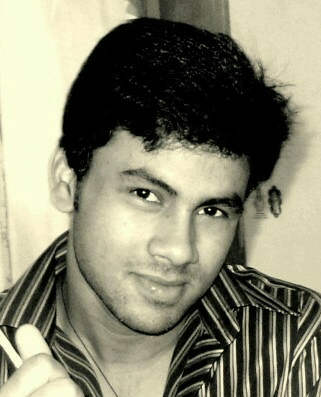 B.A.M.S, Diploma In Nutrition & Health Education (DNHE, PG Diploma In Hospital Managment
Ayurveda
Ayurvedic Herbal Health Care Center,
Book Appointment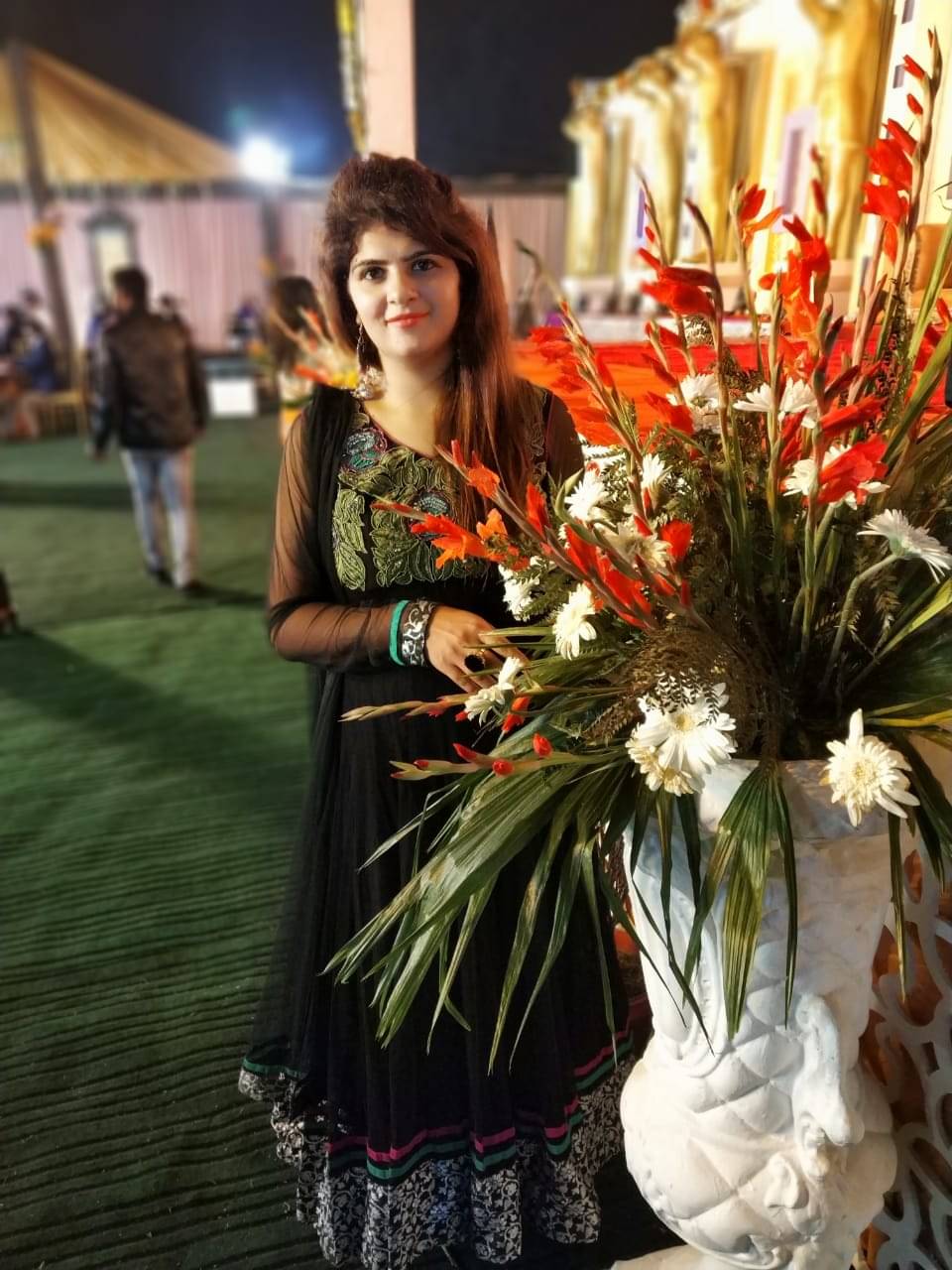 Bachelor of Ayurveda, Medicine and Surgery (BAMS)
Ayurveda
Book Appointment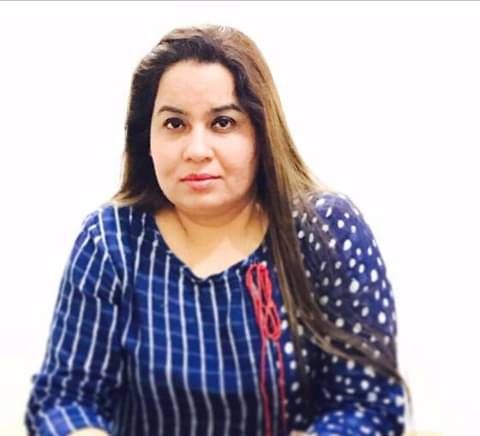 Bachelor of Applied Science in Management (BASM), MD - AM
Ayurveda
Dr. Minoo Sachdev Clinic,
Book Appointment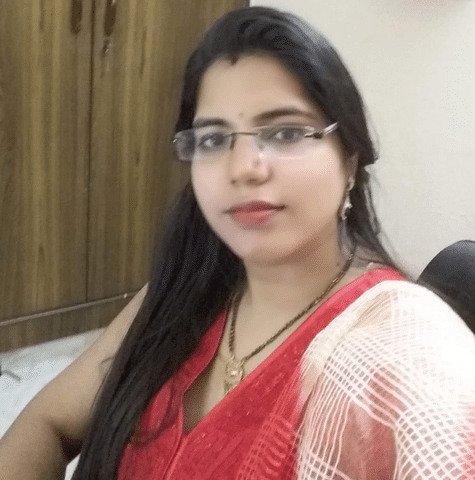 Bachelor of Ayurveda, Medicine and Surgery (BAMS), DGO, MD - AM, D-Certificate Course In Panchakarma, Infertility NHE
Ayurveda
Book Appointment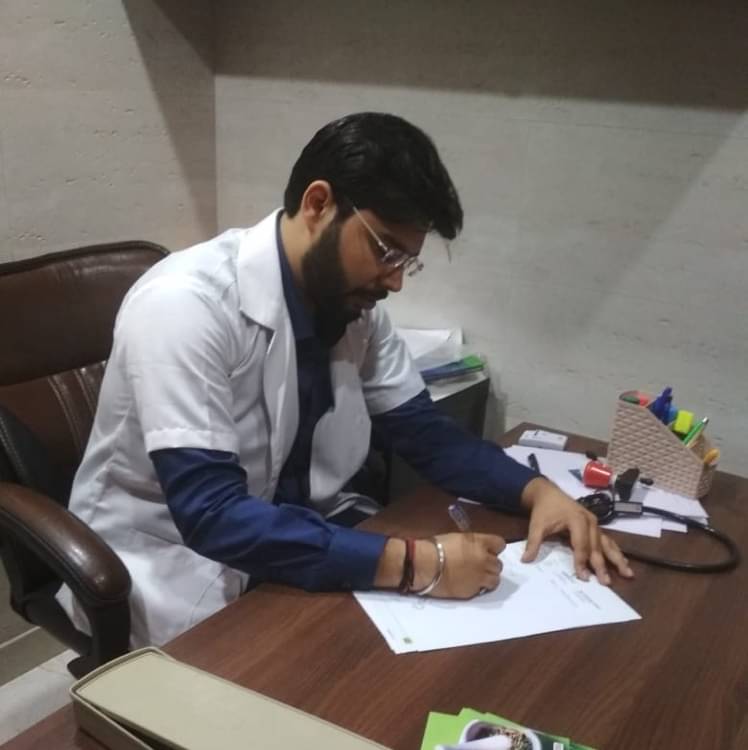 M.D. Alternative Medicine, Bachelor of Ayurveda, Medicine and Surgery (BAMS), training
Ayurveda
Green Edge Ayurevda & Panchkarma,
Book Appointment