Personal Statement
I pride myself in attending local and statewide seminars to stay current with the latest techniques, and treatment planning.
...more
I pride myself in attending local and statewide seminars to stay current with the latest techniques, and treatment planning.
More about Dr. M Tyagi
Dr. M Tyagi is an experienced Gynaecologist in Durgapuri, Delhi. He is currently practising at Jyoti Clinic & Nursing Home in Durgapuri, Delhi. Book an appointment online with Dr. M Tyagi and consult privately on Lybrate.com.

Lybrate.com has an excellent community of Gynaecologists in India. You will find Gynaecologists with more than 43 years of experience on Lybrate.com. You can find Gynaecologists online in Delhi and from across India. View the profile of medical specialists and their reviews from other patients to make an informed decision.
Info
Languages spoken
English
Hindi
Location
Book Clinic Appointment with Dr. M Tyagi
B-32-E, Loni Road, East Jyoti Nagar, East Krishna Nagar, Durgapuri. Landmark: Near Durgapuri Chowk & Near Koyal Medical Store, Delhi

,

Delhi
Get Directions
Services
Submit Feedback
Feed
Nothing posted by this doctor yet. Here are some posts by similar doctors.
Shared 6 months ago • Featured Tip
A blood clot (also called a thrombosis) is a mass or clump of blood that forms when blood changes from a liquid to a solid.
The body normally makes blood clots to stop the bleeding after a scrape or cut. But sometimes blood clots can partly or completely block the flow of blood in a blood vessel, like a vein or artery. This can cause damage to body organs and even death.
Most women with blood clotting conditions have healthy pregnancies. But these conditions may cause problems for some pregnant women. In severe cases, they can cause death for both mom and baby. But testing and treatment can help save both you and your baby.
If you're pregnant or trying to get pregnant and have had problems with blood clots in the past, tell your health care provider at a preconception checkup (before pregnancy) or at your first prenatal care checkup. Also tell your provider if someone in your family (your parent or a brother or sister) has had problems with blood clots. This means the condition may run in your family.
What problems can blood clots cause during pregnancy?
If you have a blood clot or a kind of thrombophilia called antiphospholipid syndrome (also called APS), you may be more likely to have complications that can affect your health and your baby's health, including:
Blood clots in the placenta. The placenta grows in your uterus (womb) and supplies the baby with food and oxygen through the umbilical cord. A blood clot in the placenta can stop blood flow to your baby and harm your baby.
Heart attack. This usually happens when a blood clot blocks blood and oxygen flow to the heart. Without blood and oxygen, the heart can't pump blood well, and the affected heart muscle can die. A heart attack can lead to lasting heart damage or death.
Intauterine growth restriction (also called IUGR). This is when your baby grows poorly in the womb.
Miscarriage. A miscarriage is when a baby dies in the womb before 20 weeks of pregnancy.
Placental insufficiency. This is when the placenta doesn't work as well as it should so your baby gets less food and oxygen.
Preeclampsia. Preeclampsia is a condition that can happen after the 20th week of pregnancy or right after pregnancy. It's when a pregnant woman has high blood pressure and signs that some of her organs, like her kidneys and liver, may not be working properly. Some of these signs include having protein in the urine, changes in vision, and severe headache.
Premature birth. This is when your baby is born before 37 weeks of pregnancy.
Pulmonary embolism (also called PE). An embolism is a blood clot that moves from where it formed to another place in the body. When the clot moves to a lung, it's a PE. PE can cause low oxygen levels in your blood and damage your body organs. It's an emergency and a leading cause of death during pregnancy. Signs and symptoms of PE may include:
Stillbirth. This is when a baby dies in the womb after 20 weeks of pregnancy.
Stroke. This happens when a blood clot blocks a blood vessel that brings blood to the brain, or when a blood vessel in the brain bursts open. Pregnancy and childbirth cause strokes in about 8 in 100,000 women. Stroke can cause lasting damage to the body or death.
Thrombosis. This happens when a blood clot forms in a blood vessel and blocks blood flow. It most often happens in the deep veins of the legs but can be in other places of the body:
How are these conditions treated?

ultrasound
or magnetic resonance imaging (also called
MRI
) to find out if you have a
blot
clot or clotting conditions. Ultrasound uses sound waves and a computer screen to show a picture of your baby inside the womb. MRI is a medical test that makes a detailed picture of the inside of your body. These tests are painless and safe for you and your baby.
If you are pregnant and have a clotting condition, you may need to go for prenatal care checkups more often than women who don't have these blood clot conditions. At these visits, your provider checks your blood pressure and can use other tests, like blood tests, to monitor your health.
Your gynaecologist also checks your baby's health in the womb using tests like:
Ultrasound to check your baby's growth and development. She may use a special kind of ultrasound called Doppler to check your baby's blood flow in the umbilical artery, a blood vessel in the umbilical cord. The umbilical cord connects your baby to the placenta. It carries food and oxygen from the placenta to the baby.
Fetal heart rate monitoring (also called a nonstress test or NST). This test checks your baby's heart rate in the womb and sees how the heart rate changes when your baby moves. Your provider uses this test to make sure your baby's getting enough oxygen.
A blood clot occurs when your body sends cells, called platelets, to interrupt the stream of blood. Typically, this happens when you have a cut, to keep the damage from draining consistently. During pregnancy, your blood will probably cluster as a defense mechanism against losing an excess amount of blood during the process.

Signs and Symptoms
Women have a tendency to be more sensitive and risk-prone of potential difficulties while they are pregnant. Despite the fact that blood clots are far-fetched, there are a couple of signs that can demonstrate the possibility of a blood clot. These include:
Swelling or pain in one leg
Pain that increases when you walk
Veins that look bigger or more swollen than usual
Different components that can additionally raise your odds of growing profound vein related blood clots in pregnancy include:
Being thirty-five or older while pregnant
Pre-pregnancy blood clots outside of pregnancy
Being overweight
Having a cesarean conveyance (C-section).
However, there are certain solutions to every problem. In order to get rid of blood clots during pregnancy or prevent them from happening, these are the possible solutions:
Continue moving: In case that you are overweight and inactive, it will affect your blood-stream and increase your risk for profound vein clots in pregnancy. So, remain active and keep up a healthy weight. If you must be on bed rest because of a damage or inconvenience in your pregnancy, your specialist may endorse blood thinners as a careful step.
Get up during travel: Flying alone is a risk for clots; so pregnant women need to be very careful about that. In case that you need to fly, get up and move around consistently and do a lower leg exercise while you sit. Do a similar thing in case you go for a long journey or have to travel fast.
Wear pressure tights: Since they enhance the flow and lessen swelling in the legs, pressure tights can bring down your danger of profound clots in pregnancy.
Drink loads of water: Remaining hydrated during pregnancy forestalls clots by keeping the blood from getting too thick.
The reason pregnant women need to be aware of the connection amongst pregnancy and clot risks is that an untreated clot can possibly break free and go through the circulatory system. The fear is that it will move to the heart or lungs and cause a pneumonic embolism, which can lead to death.
In case you have a concern or query you can always consult an expert & get answers to your questions!
4674
people found this helpful
Asked for female, 36 years old from Kolkata
You can do sexual intercourse from 12th to 18th day from start of bleeding for maximum chances of pregnancy.
10
people found this helpful
Shared 1 year ago • Featured Tip
We often fear change in our daily routines, it makes us anxious and jittery. But sometimes change is often required to shake up your life and inculcate better and healthier daily habits. We are creatures of habit and linearity, and like to keep it so. Soon these new habits will be a part and parcel of your life in no time. But it is important to push yourself and be disciplined and not slack off when your body refuses to comply.
Exercise daily: This habit can never be stressed upon enough. It gets your body up and running first thing in the morning, and helps to make you feel good about your body. When exercising daily, your body is fit and healthy, decreasing the risk of lifestyle diseases. The kind and level of exercises that you do is completely dependent upon your goals.
Eat right: What you eat everyday by way of habit, makes more impact than you think. Stick to well-balanced meals that supply your body with just the right amount of proteins, carbohydrates, etc. Food also has an impact on your moods and it is important that you understand what each food does to different kinds of moods. Make sure you eat a power-packed breakfast for it is the only meal of the day that gives you enough energy to get through to the next meal.
Limit your online time: Social media has become so much a part of our lives. But being online and making your social media presence felt all the time isn't all that 'cool', but a rather unhealthy habit. Checking your phone constantly for those incessant notifications, hearing ghost rings, can make you have extremely jumpy nerves. Limit the number of times you check your phone in a day, and have phases where you don't touch it at all, especially just before you go to bed. The glare of your smartphone can not only ruin your sleeping patterns but also your eyesight.
Stay hydrated: You should drink a glass of water first thing in the morning, to wash out all the toxins that have accumulated overnight. This helps to boost your metabolism and raises your energy levels. Drink enough water the rest of the day to keep up this cleansing effect.
Meditate: In a world that is now so virtual, it is integral that you take out time for yourself and yourself only. Meditation is a way by which you can find inner peace and clear your mind of all unnecessary thoughts. It helps you to focus on yourself, your goals and wants. Starting your day peacefully with intent and focus is the way to go.
It's all about trying and being disciplined enough to keep at it and succeed. It is for your betterment and will go a long way to keep you healthy mentally, physically and emotionally.
In case you have a concern or query you can always consult an expert & get answers to your questions!
4621
people found this helpful
Asked for Female, 28 years old from Lucknow
Most probably 22nd July. There are maximum chances of getting pregnant in the mid cycle days  of menstrual cycle. If your cycle is of 28 days (1st day to be counted on the day menstrual flow starts) the 14th day bears the maximum chances of getting pregnant. On the both sides of 14th day chances of conceiving gradually decreases with minimum chance (not zero ) near 1st and 28th day of cycle.
1
person found this helpful
Asked for male, 38 years old from Agartala
Hello lybrate-user. Reddish urine is due to infection in urine or may be stone in kidney or bladder. Ask her to drink plenty of water. This is good remedy to decrease infection. Donot hold the urine for longer time. Along with it go for urine routein and microscopic test and ultrasound of abdomen and pelvis. These 2 test are helpful for knowing the reason of reddish urine. If problem is more- like fever, vomiting and decrease urine then consult with Urologist doctor / Medicine specialist. If you need any help then you can consult us. Thank you.
1
person found this helpful
Shared 1 year ago • Featured Tip

Masters In Psychology , CBT - Cognitive Behavioral Therapy , REBT Rational Emotive Behavioral Therapy, BArch
The prevalence of childhood obesity has increased dramatically over the past few decades, and obesity during adolescence is associated with significant medical morbidity during adulthood. Eating disorders and obesity are usually seen as very different problems but actually share many similarities. Eating disorders (EDs) are the third most common chronic condition in adolescents, after obesity and asthma.
In fact, eating disorders, obesity, and other weight-related disorders may overlap as girls move from one problem, such as unhealthy dieting, to another, such as obesity. Understand the links between eating disorders and obesity and promote healthy attitudes and behaviors related to weight and eating.
What is an Eating Disorder?
Eating Disorders describe illnesses that are characterized by irregular eating habits and severe distress or concern about body weight or shape. Eating disturbances may include inadequate or excessive food intake which can ultimately damage an individual's well-being. The most common forms of eating disorders include Anorexia Nervosa, Bulimia Nervosa, and Binge Eating Disorder and affect both females and males.
Signs & Symptoms of an Eating Disorder:
A man or woman suffering from an eating disorder may reveal several signs and symptoms, some which are:
Chronic dieting despite being hazardously underweight
Constant weight fluctuations
Obsession with calories and fat contents of food
Engaging in ritualistic eating patterns, such as cutting food into tiny pieces, eating alone, and/or hiding food
Continued fixation with food, recipes, or cooking; the individual may cook intricate meals for others but refrain from partaking
Depression or lethargic stage
Avoidance of social functions, family and friends. May become isolated and withdrawn
Switching between periods of overeating and fasting
What are the health risks associated with these disorders?
Stunted growth.
Delayed menstruation.
Damage to vital organs such as the heart and brain.
Nutritional deficiencies, including starvation.
Cardiac arrest.
Emotional problems such as depression and anxiety.
What is Obesity?

Obesity means being overweight by the accumulation of excess fat within the body. Obesity is defined to some extent by measuring Body Mass Index (BMI). People become obese by consumption of excess calories, imbalance between calories intake and calories outgoing, leading a sedentary life, lack of sleep , disturbances in lipid metabolism and intake of medications that put on obese.

What are the risks associated with obesity?

Obesity increases the risk for:
Cardiovascular disease.
Respiratory problems.
Emotional problems such as depression and anxiety.
How eating disorder and obesity are related?

Eating disorders and obesity are part of a range of weight-related problems.
Body dissatisfaction and unhealthy dieting practices are linked to the development of eating disorders, obesity, and other problems.
Binge eating is common among people with eating disorders and people who are obese.
Depression, anxiety, and other mood disorders are associated with both eating disorders and obesity.
The environment may contribute to both eating disorders and obesity.
Healp Adolescents Develop Healthy Eating Habits:
Healp children learn to control their own eating.
Offer children a variety of healthy foods at meal and snack times.
Eat dinner together as a family most days of the week.
Be aware of your child's emotional health.
Encourage children to participate in sports, dance, swimming and other physical activities.
Counteract harmful media messages about body image.
The Splendid Approach:
The approach should be quite simple. A proper diet plan, nutritious foods and fruits with proper exercise can do a world of good to you.
In case you have a concern or query you can always consult an expert & get answers to your questions!
3852
people found this helpful
Asked for Female, 32 years old from Mohali
Dear lybrate-user, I advise you to take flax seeds only once a day in limited quantity that to preferably in the morning time. In some sensitive patients it is seen that it causes more heat in the body. At the same time have more water to balance the same. If still the discharge persists, stop flax seeds for a week or so and observe the change.
1
person found this helpful
View All Feed
Near By Doctors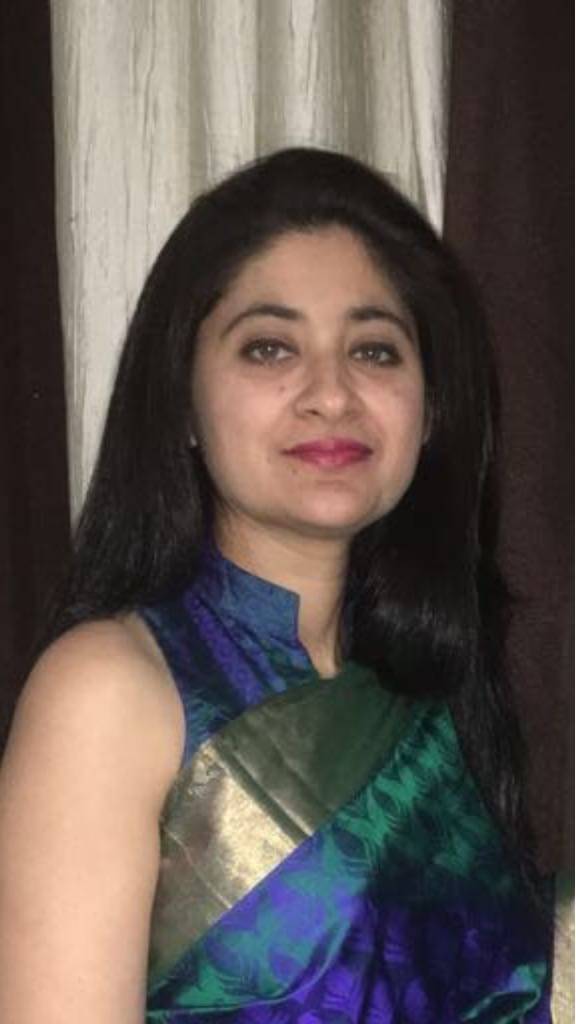 DNB (Obstetrics and Gynecology), DGO, MBBS Bachelor of Medicine and Bachelor of Surgery
Gynaecologist
Book Appointment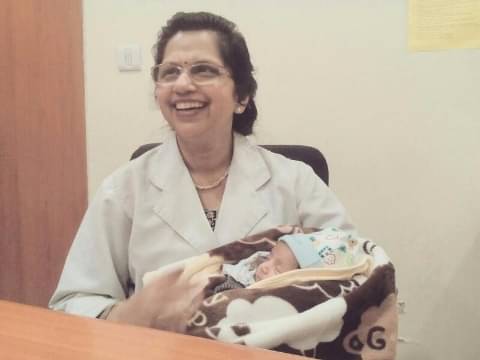 MBBS, MS - Obstetrics & Gynaecology
Gynaecologist
Dr. Mita Verma Women's Clinic,
Book Appointment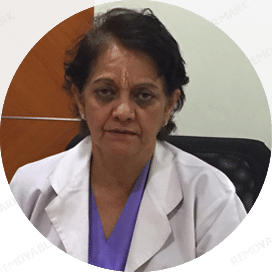 MBBS, MS - Obstetrics & Gynaecology , FACS (USA)
Gynaecologist
Book Appointment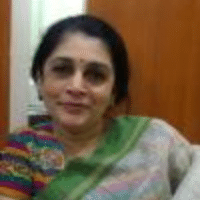 MBBS, MD - Obstetrics & Gynaecology
Gynaecologist
Dr. Yuvakshi Juneja's Gynaecology Clinic,
Book Appointment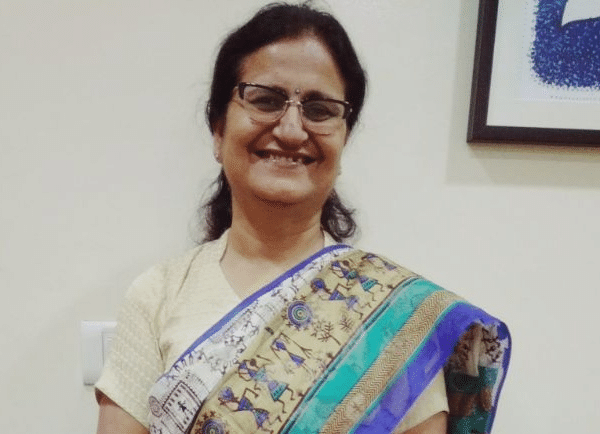 MD - Obstetrtics & Gynaecology, MBBS Bachelor of Medicine and Bachelor of Surgery
Gynaecologist
Navya Gynae & ENT Clinic,
Book Appointment
Book Appointment