Personal Statement
My favorite part of being a doctor is the opportunity to directly improve the health and wellbeing of my patients and to develop professional and personal relationships with them.
...more
My favorite part of being a doctor is the opportunity to directly improve the health and wellbeing of my patients and to develop professional and personal relationships with them.
More about Dr. Kusum Sareen
Dr. Kusum Sareen is an experienced Radiologist in Pahar Ganj, Delhi. You can meet Dr. Kusum Sareen personally at Dr. Kusum Saren Chamber in Pahar Ganj, Delhi. Save your time and book an appointment online with Dr. Kusum Sareen on Lybrate.com.

Lybrate.com has an excellent community of Radiologists in India. You will find Radiologists with more than 42 years of experience on Lybrate.com. You can find Radiologists online in Delhi and from across India. View the profile of medical specialists and their reviews from other patients to make an informed decision.
Info
Languages spoken
English
Hindi
Location
Book Clinic Appointment with Dr. Kusum Sareen
Services
Submit Feedback
Submit a review for Dr. Kusum Sareen
Your feedback matters!
Write a Review
Feed
Nothing posted by this doctor yet. Here are some posts by similar doctors.
Shared 3 months ago • Featured Tip

MBBS Bachelor of Medicine and Bachelor of Surgery, MS - General Surgery
Breast Cancer is one of the most common types of cancer among women. In US, it is the second most common cancer to affect women, the first one being skin cancer. The disease has been such a dreadful one that the first thing which crops up on the minds of those diagnosed with the same, is whether they would survive. Nowadays, medical science has made such rapid progress in diagnosing the disease and then coming up with various treatment options, that ones who are diagnosed with cancer have high chances of survival as compared to those, who had to bear the brunt of the dreaded disease and lose their battles due to lack of advanced medical treatment.
Now, we take a look at some of the most frequently asked questions on breast cancer:
1. Which age group of women is most likely to get breast cancer?
Breast Cancer most often occurs in women who are above 40 years and risk tends to increase with age. There are certain risk factors, some of which can be controlled, which are related to lifestyle, environment, diet, while some factors cannot be controlled, top of which is age.
2. What are the signs and symptoms?
Outward signs of breast cancer are very rare. In case any outward sign does occur, the most probable ones include a lump, area around the nipple having a thickened feeling or skin around the nipple having rashes. Still, even if you come across these signs, they don't always necessarily mean you have breast cancer, so it is always advisable to consult a doctor as and when you come across these signs.
3. Can breast cancer be prevented?
Unfortunately there is no sure way to prevent breast cancer but precautions on the part of women can definitely reduce the risk of getting engulfed by the disease. Lifestyle and environmental factors play huge role in influencing cancerous cells within a person's body. So, maintaining healthy lifestyle and staying away from alcohol and fatty, spicy foods would go a long way in ensuring that you do not invite the risk of cancer.
4. How often should I do a breast self exam?
Breast Self Exam should be done at least once a month. You can look for any changes in the tissue, changes related to size, shape or a feeling of lump, inversion of nipple, reddish tinge on the breast skin.
5. Is breast cancer inherited?
All kinds of cancers involved changes in a person's genes. If a woman's mother, sister or daughter had suffered from cancer, then there is always a chance that the woman would also suffer from the same.
6. Is there a link between oral contraceptives and breast cancer?
Use of birth control pills for more than five years lead to an increased risk of breast cancer, though due to the low amount of hormones in pills nowadays, the risk is comparatively small.
7. What is preventive mastectomy?
Preventive Mastectomy refers to the removal of one or both breasts so that risk of getting breast cancer is reduced. Women who are at a high risk of breast cancer go for this option.
In case you have a concern or query you can always consult an expert & get answers to your questions!
2950
people found this helpful
Shared 11 months ago • Featured Tip

FACS, MBBS, MS - General Surgery
Uterine cancer of cancer of the uterus is a fairly common type of cancer. In fact, this is the fourth most common type of cancer to affect women. This type of cancer is usually diagnosed in its early stages and hence can be easily treated. However, did you know that this type of cancer can be prevented? This is primarily because most cases of uterine cancer are caused by an increased amount of estrogen as compared to progestin. Here are a few tips to keep in mind.
Birth control pills: The regular use of birth control pills for at least a year is believed to reduce the risk of uterine cancer by at least 50%. The longer these contraceptives are used for, the more effective they are. The protection provided by them lasts for 15 years after their use has been discontinued.
Reduce weight: Being overweight not only increases the risk of lifestyle diseases such as diabetes and high blood pressure but can also increase a woman's risk of suffering from uterine cancer. This is because fat cells produce estrogen that further dis-balances the estrogen to progestin ratio. Reducing weight can thus help lower the estrogen levels in the body and prevent cancer. To lose weight, one must keep a strict control over portion sizes, eat nutritious food and exercise regularly.
Use an IUD: Some methods of contraception not only prevent unwanted pregnancy but also reduce the risk of uterine cancer. Many IUDs or Intrauterine Devices contain progestin. This helps balance the estrogen and progestin levels in the body. Additionally, it also reduces the risk of hyperplasia. This is a condition marked by the abnormal thickening of the lining of the uterus. In many cases, this condition is a precursor to uterine cancer.
Question Your Family: Genetics can also influence the risk of developing uterine cancer. For example, people carrying the gene responsible for Lynch Syndrome or hereditary nonpolyposis colorectal cancer have a much higher risk of uterine cancer as compared to others. Thus, if you know of family members who have suffered or are suffering from uterine or colon cancer, it is a good idea to undergo genetic testing.
Broccoli - A super food: Some foods can also help strengthen the immune system and reduce the risk of uterine cancer. Broccoli is one such vegetable. This is known as a super food that can prevent cancer. The best way to eat broccoli is by steaming it. This has the higher amounts of glucosinolate as compared to fried or boiled broccoli. If you wish to discuss about any specific problem, you can consult an Oncologist.
1960
people found this helpful
Shared 1 month ago • Featured Tip
MBBS, MS - Obstetrics and Gynaecology, Certificate Programme in Laproscopic, Work Shop in Laparoscopy
Breast cancer is a form of cancer which develops from the breast tissue. Breast cancer is indicated by signs such as a lump in the breast, changes in breast shape, fluid flowing from the nipple, dimpling of skin, or the development of red scaly patches. Breast cancer is a fatal form of cancer in women and immediate diagnosis is required on observing the symptoms.
Diagnosis of breast cancer
Other than the regular breast screening, the diagnosis of breast cancer involves the following steps and methods:
Seeing your general practitioner (GP): It is very important to visit your GP soon after noticing the symptoms of breast cancer. Your GP will examine you properly and in case your symptoms need more assessment, he/she will refer you to a breast cancer clinic.
Mammogram and breast ultrasound: You will be required to have a mammogram, as recommended by a specialist breast unit. This is an X-ray of the breasts. An ultrasound scan may also be required. Breast ultrasound should be undertaken only if you are less than 35 years of age. This is because, young women have denser breasts and a mammogram is not as effective as ultrasound in the diagnosis of breast cancer. In ultrasound, high frequency sound waves are used for obtaining an image of your breasts. It is observed to notice any abnormality or lumps. A breast ultrasound is also important for determining whether a lump is solid or contains liquid.
Biopsy: In this diagnosis process, a sample of the tissue cells is taken from the breasts and tested under a microscope to find out if it is cancerous. A scan and needle test for the lymph nodes present in your armpit is also done to check whether they have also been affected. A biopsy is undertaken in several ways, depending upon the condition and severity. A needle aspiration biopsy is used for testing a sample of your breast cells without the removal of the tissues. This is the most common form of biopsy and it is also used for draining a small fluid-filled lump or benign cyst. During the process, you will be given a local anesthetic. Usually, a needle biopsy is carried out guided by an X-ray, ultrasound and an MRI scan as well. This helps in distinguishing it from non-invasive changes such as ductal carcinoma in situ.
Another form of biopsy used for the diagnosis of breast cancer is called vacuum assisted biopsy or mammotome biopsy. In this process, a needle gets attached to a suction tube, which helps in obtaining the sample and for clearing the bleeding. In case you have a concern or query you can always consult an expert & get answers to your questions!
2321
people found this helpful
Shared 1 year ago • Featured Tip

Diploma in Advance Endoscopy, Royal College of Obstetricians and Gynaecologists (MRCOG), MS, MBBS
A uterine cyst, also called as ovarian cyst, is the formation of a fluid-filled sac within the ovary of a woman. Uterine cysts may sometimes cause several physical symptoms. They can cause great pain and unpleasant sensations. Most cysts go away by themselves, but still sufficient measures should be taken to deal with the inconvenience caused by a uterine cyst. In severe cases, the cyst can damage the ovaries. Scar tissue is also likely to build up in such cysts to form an adhesion, which causes discomfort.
Uterine cysts can cause great damage to the sexual organs of a woman, and hence, it should never be ignored. Here are 5 ways to deal with uterine cysts:
Uterine cysts are common in women and are caused due to several complications. You should not let uterine cysts develop as development increases severity.
2464
people found this helpful
Shared 1 month ago • Featured Tip
MBBS Bachelor of Medicine and Bachelor of Surgery, DNB - Obstetrics & Gynecology
Breast cancer begins when the cells that are present in the breast start to go out of control. These cells generally form a tumor which can be seen on mammogram or one can feel it as a lump. The tumor is threatening if the cells can grow into the tissues that surround it or spread to other areas of the body. Breast cancer happens mostly in ladies. Here are a few methods with which you can prevent breast cancer-
Keep your weight in check: Maintaining a healthy weight is important for everyone although, it is easy to tune it out since it is said so often. Being overweight can expand the danger of a wide range of cancers, including breast cancer, particularly after menopause.
Be physically active: Women who are physically active for almost or at least 30 minutes a day have a lower danger of breast cancer. Normal activity is additionally one of the ideal approaches to keep weight under control.
Eat Your Fruits and Vegetables and Avoid Too Much Alcohol: A balanced and healthy diet can bring down the danger of breast cancer. Attempt to eat a considerable measure of fruits and vegetables and keep liquor at moderate levels or lower. While moderate drinking can be useful for the heart in most grown-ups, even low levels of intake can build the danger of breast cancer. If you do not drink, don't feel you have to begin. In case you drink modestly, there is less risk.
Try not to Smoke: Smokers and non-smokers alike know how undesirable smoking is. It brings down a person's quality of life and expands the danger of heart and lung diseases, stroke, and no less than 15 types of cancer, including breast cancer. It additionally causes bad breath, awful teeth, and wrinkles.
Breastfeed, If Possible: Breastfeeding for almost one year or more brings down the danger of breast cancer. It additionally has extraordinary medical advantages for the baby as well, especially in terms of immunity.
Keep away from Birth Control Pills: Contraceptive pills have both dangers and advantages. In many cases, the more young a lady is, the lower the danger is. While ladies are taking birth control pills, they have more chances of falling prey to breast cancer as per various medical studies. This danger leaves rapidly in the wake of stopping the pill. The danger of stroke and heart attack is increased while on the pill, especially if the woman smokes. Long term use can likewise have essential advantages, such as bringing down the danger of ovarian cancer, colon tumor and uterine cancer and undesirable pregnancy. In case you are exceptionally worried about breast cancer, staying away from birth control pills is also an alternative to lower the risk.
In case you have a concern or query you can always consult an expert & get answers to your questions!
2344
people found this helpful
Shared 8 months ago • Featured Tip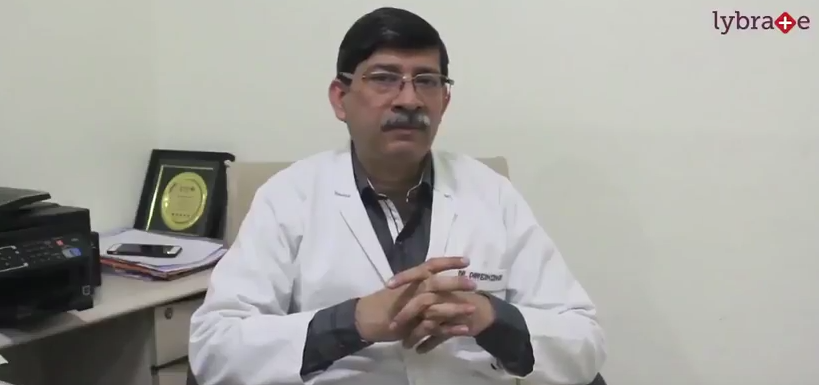 Good morning, I am Dr Dinesh Singh I am director predation oncology at Max hospital, Vaishali and today I will be talking about the most common cancer of women in India, it is breast cancer and there is no age bar. We have seen patients as young as 17 to 18 years and as old as 80 to 90 years. So every woman is at risk of getting the breast cancer, now which are the ladies which are more prone to get breast cancer when those ladies who do not have the breastfed their child, those who are very obese or those who have history of a breast cancer in their first relative like in the father, mausi, sister they are at higher risk, but then any population is at risk of developing cancer. What we need to understand is that we should be aware about our body and we should do a self breast examination every month, so that we know the change which happens in our breast over a period of time and once you notice that there is a lump in the breast, usually, pain is not initial symptom of Cancer any cancer in the body and whenever you notice that there is a lump in the breast then it has to be further investigated. The age is less than 40 years we go for an ultrasound of the breast which is more than 40 years we go for mammography of the breast. And then further investigation like a biopsy of the lump and if it is found cancerous, then we do for the test to see whether it is spread to another part of the body or not. Well, that tells us about the stage the breast cancer is and then depending upon the stage the treatment is decided. That let us say that we diagnose breast cancer at a very early stage that means it is less than 3 to 4 cm and at that time we do not need to remove the entire breast of the person to cure the person, we can remove only a portion the cancerous portion plus a little bit of arching around the tumor and in the axilla we have to do surgery to get out the nodes. For that now it is a sentinel node biopsy is done what happens in that is that we identify the draining lymph nodes we take them no we study them then and there when the patient is still under anaesthesia and if they are not cancerous then we do not take out the further lymph nodes of the axilla, if they are cancerous then we take them out. After that then the further treatments depends upon the final histopathology report of the tumor, if the tumor is very small If in case very sensitive to hormones these patients don't need any chemotherapy, radiotherapy becomes a part of the every breast conservation surgery and if that tumor is larger or it is not sensitive to hormones then we have to give chemotherapy. In chemotherapy now very latest medicines are available there are called targeted therapy and the cure rates have become very high. All the cancers especially breast cancer the side effects are very minimal, we have all the medicines which can take care of the vomiting, the infection and other side effects which are happening along with the chemotherapy. And regarding radiotherapy, the latest technology is targeted radiation or image-guided radiation along with other things we are able to do a very pinpoint radiation to the area where it should go. So that it saves the underline normal structures from getting exposed to radiations the cure rates become very high and the side effects are very low. So I will say that all the girls and all the ladies they should do a self-examination try to be familiar with their normal body oncology, diagnose cancer early to treat it properly and be the cure of cancer. Thank you.
3069
people found this helpful
MD - Radio Diagnosis/Radiology
Kindly get venous Doppler b/l lower limb done .it can be due to DVT. Its a serious condition. It can occur in a cancer patient as well as pt on chemotherapy.
2
people found this helpful
Asked for male, 49 years old from Mumbai

Kindly show me digital x rays of ls spine. Not all patients of backache need surgery. Most of them can be managed without operation. Rule out diabetes & vit. D deficiency or any other metabolic disorder. Sleep on a hard bed with soft bedding on it. Spring beds, folding beds or thick matress are harmful use no pillow under the head. Do hot fomantation. Ibuprofen 200mg od & sos x 5days bio d3 max 1tab od x10 do neck, back & general exercises. It may have to be further investigated. You will need other supportive medicines also. Make sure you are not allergic to any of the medicines you are going to take. Do reply back for detailed treatment plan. Do not ignore. It could be beginning of a serious problem.
View All Feed