Videos (2)
Hearing loss is a common sensory problem that generally develops with increasing age or due to prolonged or persistent exposure to loud noises. It is one of the most typical problems that occurs throughout the world. If you are suffering from partial hearing loss, you may find ways of keeping in touch with your family and friends.
read more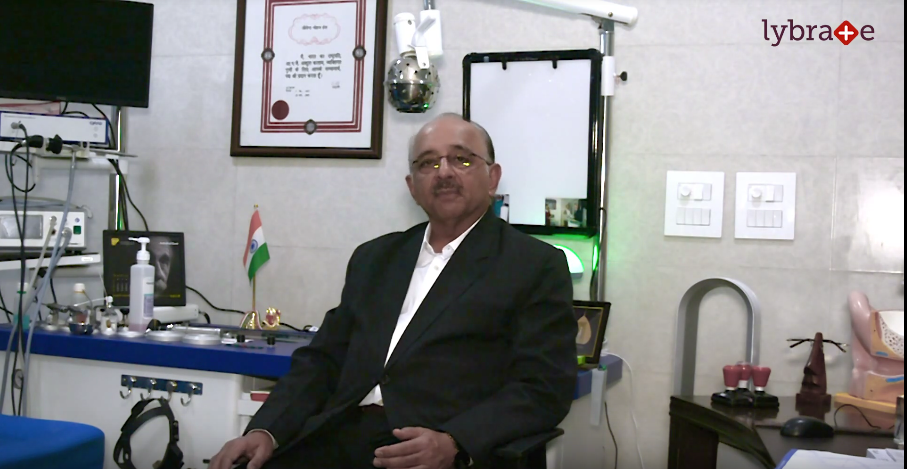 Personal Statement
I'm a caring, skilled professional, dedicated to simplifying what is often a very complicated and confusing area of health care.
...more
I'm a caring, skilled professional, dedicated to simplifying what is often a very complicated and confusing area of health care.
More about Dr. J M Hans J M Hans J M Hans
Padmashree awardee Prof. (Dr) J. M. Hans has done pioneering work in the field of cochlear implant surgery and has done more than 3000 cochlear implants surgeries in his center, centers around the country and in SAARC countries with 100% surgical results till date. He is visiting cochlear implant surgeon to the states of Chattisgarh, Andhra-pradesh, Madhya-pradesh, PGI Chandigarh and many other centres in the country, to perform CI surgeries for the hearing handicap. He is Advisor Cochlear Implant Surgeon to Pingalwara Trust, Amritsar. Apart from doing all surgeries for Deafness including Auditory Brain Stem Implants, he specialises in Tracheal Surgery, Cosmetic Surgery of the nose, Endoscopic Surgery of Trachobronchus and Oesophagus etc.
Info
Education
MBBS - MEERUT UNIVERSITY - 1978
DLO - University of Delhi - 1981
MS - ENT - POSTGRADUATE INSTITUTE OF MEDICAL EDUCATION AND RESEARCH, CHANDIGARH - 1983
Languages spoken
English
Hindi
Professional Memberships
Ali Yajur Jung National Institute for Deafness, Mumbai.
National Program on Prevention and Control on Deafness (NPPCD).
All India Institute of Speech and Hearing, Mysore.
Executive Council AIISH Mysore.
Location
Book Clinic Appointment with Dr. J M Hans J M Hans J M Hans

No.46, Anand Lok, Basement Siri Fort Road, Opposite Gargi college, New Delhi

,

Delhi
Get Directions





+1

Services
Submit Feedback
Submit a review for Dr. J M Hans J M Hans J M Hans
Your feedback matters!
Write a Review
Reviews
Rn Sharma
Mar 28, 2019
Well educated and well experienced doctor in Delhi. I was suffering from last 1 year and visited multiple doctors in Noida, final i got reference of this doctor and met him. he treated me very well and my problem has been solved in a very limited time.
Verified
Mar 28, 2019
I have visited with my friend for her vertigo treatment and seen excellent results in her skin. Very good doctor and good and polite staff. I suggest him for ENT related problems.
Jayesh
Apr 1, 2019
Amazing doctor! Very knowledgeable. Told me the right fix for my problem which many doctors could not! Thankyou Dr Hans
Test
Mar 28, 2019
Fantastic. He really provides effective consultation and treatment.
Ashish
Mar 28, 2019
Very nice doctor,humble,helpful and knowledgeable
Amrita Gulati
Jun 28, 2018
V good
Feed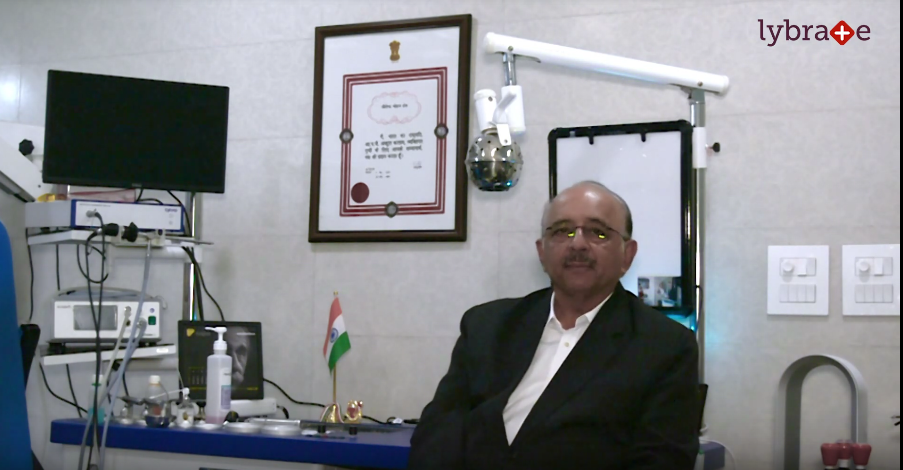 Hearing loss is a common sensory problem that generally develops with increasing age or due to prolonged or persistent exposure to loud noises. It is one of the most typical problems that occurs throughout the world. If you are suffering from partial hearing loss, you may find ways of keeping in touch with your family and friends.
3634
people found this helpful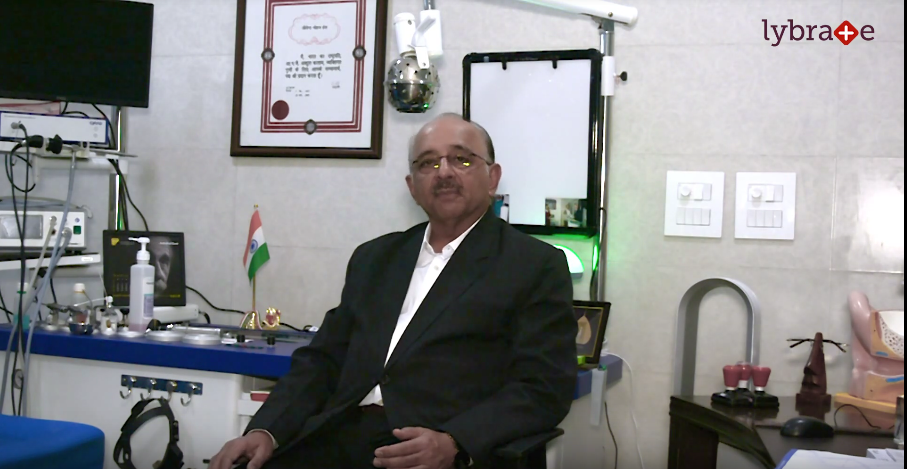 If you hear a constant ringing in your ears without any external stimulus, it is called tinnitus. The sound can also manifest as incessant roaring, hissing, buzzing or clicking. The sound can be loud or soft, low or high pitched. Tinnitus can occur in one ear, or both the ears.
3482
people found this helpful
The human ear is divided into three parts, namely the outer, middle and inner ear. All these parts function in coherence with each other and help us in converting vibrations into sound and information. The middle ear consists of the air space between the inner ear and the outer ear and contains the bones that transmit the vibrations of the outer ear and translate them into information.
This area is prone to infections, especially among children and thus, may cause discomfort or pain.
Symptoms of middle ear infections: Middle ear infections primarily tend to manifest themselves as inflammation of the tissues and buildup of fluids. Some of the symptoms are mentioned below.
Infections in children: Middle ear infections primarily occur in children although it can occur in adults as well. Some of the common symptoms could be:
Ear pain either sitting or standing up and especially while lying down
Irritability and crying, which in infants could translate to more than usual crying
Problems with sound and difficulties in hearing
Fluid buildup causing balance related problems
Discharge of fluid in certain cases
Unable to sleep and also loss of appetite
In some cases, children may have high fever
Causes of middle ear infections: The primary cause of middle ear infection is due to the presence of bacteria or virus in the area. The Eustachian tube, which runs from the middle ear to the back of the throat, is connected to nasal passages as well. Any infection that affects the throat or the nose may also affect the middle ear through this tube. Primary causes for the infections could be:
Cold or flu-like symptoms, which then infect the middle ear as well
Otitis media, which is the buildup of fluid and inflammation either due to the presence of bacteria and viruses or even without it
Seasonal infections, which are common during late autumn or winters
Air pollution is also known to be a factor
Infection from others, especially in the case of children when they are part of a group care
Children from 6 months to 2 years are also susceptible to middle ear infections as their immune systems are much less developed
Treatment of middle ear infections: Usually, middle ear infections resolve on their own within a day or so. You can try warm compress with a soft piece of cloth to ease the pain. However, if pain persists for too long then antibiotic medications may be required to fight the infection with pain relief medications to lessen the pain and discomfort.
3556
people found this helpful
Acute sinusitis is a type of infection of the sinus. It involves an infection or inflammation of your sinus membranes. The most common symptom of sinusitis is that you have trouble draining mucus from your nose. The sinus is the cavity around the nasal passage and it may swell up when this condition occurs.
Usually, the symptoms are temporary. However, sometimes, especially if you suffer from chronic sinusitis, medical intervention is required.
Saline Nasal Spray: This is a spray you put into your nose several times a day to clean your nasal passages.
Nasal Corticosteroids: There are many types of nasal corticosteroids. They include fluticasone, budesonide, mometasone, beclomethasone. These nasal sprays not only help to treat inflammation, they help prevent to prevent inflammation as well.
Aspirin: This is a type of OTC pain relievers and they help relieve the pain of acute sinusitis. Acetaminophen and ibuprofen are two other OTC pain relievers which can be used instead of aspirin.
Antibiotics: Antibiotics are usually not required and should never be taken without the doctor's prescription. However, sometimes the doctor may recommend it if he thinks there is a bacterial infection or if the symptoms progress rapidly.
Immunotherapy: Immunotherapy is given when allergies are the reason you are having acute sinusitis. It is rarely needed, however.
Surgery: For sinusitis symptoms which are chronic or occur frequently, nasal surgery may be the best option for permanent relief. A number of different surgical procedures can be used to treat acute sinusitis such as balloon sinuplasty, endoscopic sinus surgery etc.
Rhinitis is an irritable medical condition where the mucous lining of a person's nose swells up. The term is more of a category and less of a definitive way to describe something specific. Rhinitis involves a host of other conditions that affect the mucous membranes of your nose.
If you were not aware, common cold is also a kind of rhinitis. Rhinitis can cause acute touchiness in the inner lining of the nose leading to continuous discharges from one's nose. It can also lead to clogging of your nose or inflammation of the internal tissues.
Rhinitis can be divided under two main types; allergic and non-allergic rhinitis. Allergic rhinitis, popularly known as hay fever is caused due to contact with allergens that are usually undamaging. However, in case of non- allergic rhinitis the symptoms take after that of the allergic type but no particular causal factor can be identified.
Factors that can increase your propensity to suffer from rhinitis of any kind are:
Pollen from flowers
Inhaling certain substances can be harmful; smell of certain chemicals is bad too.
Both active, as well as passive smoking, can be detrimental
High level of air pollution contributes to the risk
Weather conditions affect your health; a windy yet humid weather can aggravate rhinitis.
Common symptoms of rhinitis can be listed as below:
A person suffering from this condition might catch a cold all of a sudden.
People, usually little children, might even face high fevers.
Your nose tends to be runny. After the infection subsides, chances of a thick, sticky discharge are more.
Exhaustion is also felt in combination with headaches and teary eyes.
The nature of your nasal discharge tells the doctor if you are suffering from an allergy or from a viral infection.
A few preventive measures to aid you against rhinitis:
Rhinitis can be communicable and in most cases, it is so. Therefore a person should not share his or her utensils and other personal things such as towels or handkerchiefs with any other person.
One should not be in close proximity of another infected person.
Hands are the most common sources of infection. One must wash his or her unclean hands before touching the face.
3461
people found this helpful
The nasal septum divides the nose into two nostrils or airways. When this septum is defective in structure or position, it can cause several physical difficulties like breathing problems, sleep apnea, bleeding, sinusitis, etc. The surgery to correct the nasal septum is known as septoplasty. The surgery is very common and has a high rate of success.

Reason: When the bone and cartilage separating the two chambers is crooked and deformed, it prevents the air from flowing properly through either one of the nostrils. People suffering from this condition often breathe through their mouth and this leads to respiratory tract infections. So, the septum is fixed with the help of septoplasty.

Procedure:
First, your medical history is taken. A thorough physical examination is conducted and the nose is photographed from the inside and the outside. You may also be asked to avoid medication like ibuprofen, naproxen and aspirin for a few days since these can increase the bleeding after surgery.
Septoplasty is performed under general or localized anesthesia and takes about 90 minutes. Incisions are made on the inside of the nose and the mucus membrane is lifted.
Then, the pieces of cartilage that are affecting normal functioning are repositioned or removed.
If the nasal bone is causing the septum to be wrongly aligned, then cuts are made on the bone and it is positioned correctly.
Sometimes, cartilage grafts (called spreader grafts) are put in between the upper nose cartilage and the septum to widen the narrow nostril.
After this, the mucus membrane is put back in place and stitched.
Post-surgical care: A nasal support is put inside the nose to help it heal and keep it straight. The support is removed after two days but there may be swelling and occasional nasal discharge for a few days. The tissues and cartilage become stable within 4 to 6 months.
You are asked not to blow your nose or cough and sneeze too much as these might displace the nasal support. The head is to be kept at a higher level than the rest of the body while sleeping and physically demanding exercises are to be avoided in order to prevent nosebleeds.

Risks: Septoplasty is not performed if the patient had a high level of blood sugar or high blood pressure. It is also delayed in case of any kind of infection in the nose, mouth or in the respiratory tract.
3441
people found this helpful