Personal Statement
Our team includes experienced and caring professionals who share the belief that our care should be comprehensive and courteous - responding fully to your individual needs and preferences.
...more
Our team includes experienced and caring professionals who share the belief that our care should be comprehensive and courteous - responding fully to your individual needs and preferences.
More about Dr. Bhala Kukreja
Dr. Bhala Kukreja is a renowned Gynaecologist in Tri Nagar, Delhi. She is currently practising at Garg Nursing Home in Tri Nagar, Delhi. Save your time and book an appointment online with Dr. Bhala Kukreja on Lybrate.com.

Lybrate.com has an excellent community of Gynaecologists in India. You will find Gynaecologists with more than 39 years of experience on Lybrate.com. You can find Gynaecologists online in Delhi and from across India. View the profile of medical specialists and their reviews from other patients to make an informed decision.
Info
Languages spoken
English
Hindi
Location
Book Clinic Appointment with Dr. Bhala Kukreja
4476/11, JAI Mata Market, Tri Nagar. Near Musical Faunten, Delhi

,

Delhi
Get Directions
Services
Submit Feedback
Submit a review for Dr. Bhala Kukreja
Your feedback matters!
Write a Review
Feed
Nothing posted by this doctor yet. Here are some posts by similar doctors.
Shared 1 week ago • Featured Tip
Stress can make acne flare. The brain and skin are closely connected, so stressful events can really wreak havoc on the skin.
7
people found this helpful
Asked for female, 27 years
Neha, no short cuts for this, checkup and guidance properly with sexologist better along with your partner.
1
person found this helpful
Asked for female, 22 years
Hi lybrate-user. Welcome to lybrate. Most likely cause of irregular periods in this age group is hormonal disturbance. Please do get an ultrasound scan of pelvis done and let me know the reports. I can then guide you on further medication. All the best.
1
person found this helpful
Shared 1 year ago • Featured Tip
खुजली वाली त्वचा एक आम समस्या है जो कई लोगों को प्रभावित करती है। खुजली एक छोटी सी झुंझलाहट से अधिक हो सकती है। इसके अलावा, खरोंचना हमेशा काम नही आता। न केवल सामाजिक रूप से अजीब हो सकता है, यह वास्तव में खुजली वाली सनसनी को बढ़ा सकता है और यहां तक कि आपकी त्वचा को चोट पहुंचा सकता है।
संक्रमण, मच्छर के काटने और डंक, उपद्रव, पुरानी बीमारियों, एपोटीक जिल्द की सूजन, छालरोग, एलर्जी प्रतिक्रियाओं, सूरज की आशंका, और शुष्क त्वचा खुजली के सामान्य कारणों में से हैं।
त्वचा की खुजली के लिए उपाय:
जबकि खरोंच क्षणिक राहत प्रदान करता है, यह चोटों और संक्रमण का कारण भी बन सकता है। ये प्रभावी घरेलू उपचार आपको केवल खुजली वाली त्वचा से राहत नहीं दे सकते हैं, लेकिन अत्यधिक खरोंच के कारण जटिलताओं को भी रोका जा सकता है:
1. बेकिंग सोडा:
बेकिंग सोडा खुजली वाली त्वचा के लिए सबसे आम घरेलु उपाय है। बेकिंग सोडा में शोथ रोधक और एंटी-बैक्टीरिया गुण है और प्राकृतिक एसिड न्यूट्रलरज़र के रूप में खुजली को दूर करने में मदद करता है। ठंडे पानी से भरा बाथ टब में एक कप बेकिंग सोडा जोड़ें, और लगभग आधे घंटे के लिए इस पानी में खुद को भिगोएँ। एक तौलिया के साथ त्वचा को रगड़ने के बजाय खुद को सुखाएँ। यह एक बार दैनिक करें।
छोटे क्षेत्र के लिए, एक चम्मच पानी के साथ बेकिंग सोडा के तीन चम्मच मिलाकर एक पेस्ट तैयार करें और प्रभावित क्षेत्रों पर पेस्ट को लागू करें। इसे लगभग 10 मिनट तक छोड़ दें।
लेकिन ध्यान रखें, अगर त्वचा टूट गई हो तो इस उपाय का उपयोग न करें।
2. कोलायडीय ओटमील:
इसमें एंटी- इरिटेटिंग, शोथ रोधक और सुखदायक गुण होते हैं जो खुजली से तत्काल राहत प्रदान करते हैं। यह खुजली वाली त्वचा को शांत करने और आराम करने में मदद करता है। कोलाइडयन दलिया के एक से दो कप को गुनगुने पानी से भरे बाथ टब में जोड़ें, और लगभग आधे घंटे के लिए इस पानी में खुद को भिगोएँ।
3. ठंडा सेक:
ठंडा पानी आपकी खुजली वाली त्वचा पर तुरन्त काम करता है। खुजली वाली त्वचा के लिए ठंडे पानी का उपयोग करने के कई तरीके हैं:
- जब तक आवश्यक हो तब तक प्रभावित त्वचा पर ठंडा नल का पानी चलाएं।
- प्रभावित इलाके के ऊपर, एक कपड़े में लपेटे हुए बर्फ को लगाएँ।
- ठंडे पानी से स्नान करें
4. नींबू:
नींबू का इस्तेमाल प्राचीन काल से त्वचा की समस्याओं का इलाज करने के लिए किया गया है। नींबू में मौजूद एसिटिक एसिड और साइट्रिक एसिड में संवेदनाहारी, विरोधी-परेशान, शोथ रोधक, कसैले, और एंटीसेप्टिक गुण होते हैं। प्रभावित क्षेत्र पर थोड़ा सा नींबू का रस लागू करें और उसे सूखने दें। फिर गुनगुने पानी के साथ धो लें।
5. सेब का सिरका:
सेब के सिरके में एंटीसेप्टिक, एंटी-ईचिंग, एंटिफंगल और जीवाणुरोधी गुण है जो खुजली से छुटकारा पाने में मदद करते हैं। गुनगुने पानी से भरा बाथ टब में 2-3 कप सेब का सिरका जोड़ें, और लगभग आधे घंटे के लिए इस पानी में खुद को भिगोएँ। खुद को सुखाएँ और एक हल्का मॉइस्चराइज़र लागू करें।
अधिक स्थानीयकृत खुजली का इलाज करने के लिए, रूई की गेंद का उपयोग कर प्रभावित क्षेत्रों पर सेब का सिरका लागू करें। इसे आधे घंटे के लिए छोड़ दें और फिर गुनगुने पानी से धो लें।
6. एलोवेरा:
एलोवेरा शायद सबसे अच्छा उत्पाद है जो आप त्वचा की जलन को शांत करने के लिए उपयोग कर सकते हैं। एलोवेरा में न केवल शोथ रोधक, जीवाणुरोधी और एंटिफंगल गुण है, बल्कि इसमें विटामिन ई भी शामिल है जो त्वचा को मॉइस्चराइज रखने में मदद करता है। यह त्वचा पर चकत्ते, खुजली वाली त्वचा, सनबर्न त्वचा या मुँहासे से ग्रस्त त्वचा के लिए सही उपाय है।
उपचार के लिए, प्रभावित क्षेत्र पर एलोवेरा जेल लागू करें। इसे 15 मिनट के लिए छोड़ दें और फिर इसे गुनगुने पानी के साथ धो लें।
7. तुलसी:
तुलसी के पत्ते कपूर, यूजेनॉल और थाइमोल के समृद्ध स्रोत हैं, जो सभी शक्तिशाली खुजली विरोधी एजेंट हैं। दो कप उबलते पानी में सूखे तुलसी के पत्तों का एक बड़ा चमचा जोड़ें। कुछ मिनट के लिए पैन को कवर करें।
मिश्रण को ठंडा होने दें और फिर प्रभावित क्षेत्र पर सूती कपड़े का उपयोग करके इसे लागू करें।
16
people found this helpful
Asked for Male, 27 years old from Hyderabad
Hello you mean pregnancy strip report is positive & usg shows no pregnancy. Sometimes it will happened that pregnancy strip report may be false bcz it conform by hormonal changes. In lady there are many times hormone level fluctuates. Usg report should be more reliable. Any doubt consult privately. Regards.
Shared 1 year ago • Featured Tip
Pregnancy brings with it a whole lot of changes for the mother-to-be, such as emotional, psychological, social and of course physical. The body goes through many changes and there are some side effects that are typical of pregnancy, the most common ones are listed below.
Morning sickness: Morning sickness can occur any time of the day. It can start as early as 4th week of pregnancy and continue until the first trimester. The altered level of hormones are believed to be the cause for this.
Anemia: The increased demand on the woman's body for iron leads to anemia in a majority of people. This is more common in the third trimester and increases fatigue and tiredness. Good amount of iron in the food and supplements need to be included as iron is also required in the breastfeeding phase.
Backache: With the baby's growth, there is extra pressure on the spine and the low back, thereby causing low back pain. There is also an increase progesterone level which stretch the spinal ligaments to expand to accommodate the baby. This is increased with standing for prolonged periods and sleeping in awkward positions.
Constipation: The increased levels of progesterone relax the body and thereby making digestion sluggish and more reabsorption of water. This leads to dry, hard feces. Many women take iron supplements which also increases constipation. Drinking plenty of water helps manage this.
Heartburn/reflux: The relaxed stomach muscles cause regurgitation of acid into the esophagus. The pressure of the growing fetus also adds to this acid movement. This can be managed with small, frequent meals; low-fat diet; and avoiding spicy foods.
Leg cramps: The calves, thighs and feet may experience a sharp pain followed by a constant ache. They are more common at night, usually in the third trimester. This is due to decreased levels of calcium and magnesium in the mother, which the baby needs in significant amounts after 20 weeks. A good massage, sleeping with legs elevated, calcium supplements, and mild exercise can all help with these cramps.
Dizziness/faintness: When standing up suddenly after prolonged periods, there could be reduced blood supply to the brain leading to dizzy sensation. This pooling of blood in the legs can be avoided by avoiding standing for long periods, sufficient hydration, and adequate rest and sleep.
Breathlessness: As the weight of the growing baby increases, breathlessness sets in, especially in the second trimester onwards. The progesterone also plays a role in this, by relaxing the body. Mild exercise can be useful.
Other common side effects are fluid retention, hemorrhoids/piles, insomnia, tender/sore breasts, and vaginal yeast infections.
In case you have a concern or query you can always consult an expert & get answers to your questions!
2968
people found this helpful
Asked for female, 27 years old from Sambalpur
Menses can be missed either because of hormonal changes or even stress or illness or even if you have put on some weight in recent times then also menses can be missed. All these problems are temporary and menses will come on its own. You can wait for another 15 days before you can take tablet deviry to get menses. In the meantime, keep repeating urine pregnancy test every week till you get your menses.
1
person found this helpful
First let it happen naturally don't take any medication try for atleast six months if you don't succeed then both you and your partner should consult a gynecologist and get thoroughly investigated to rule out any underlined cause and and take treatment according to the requirement.
2
people found this helpful
View All Feed
Near By Doctors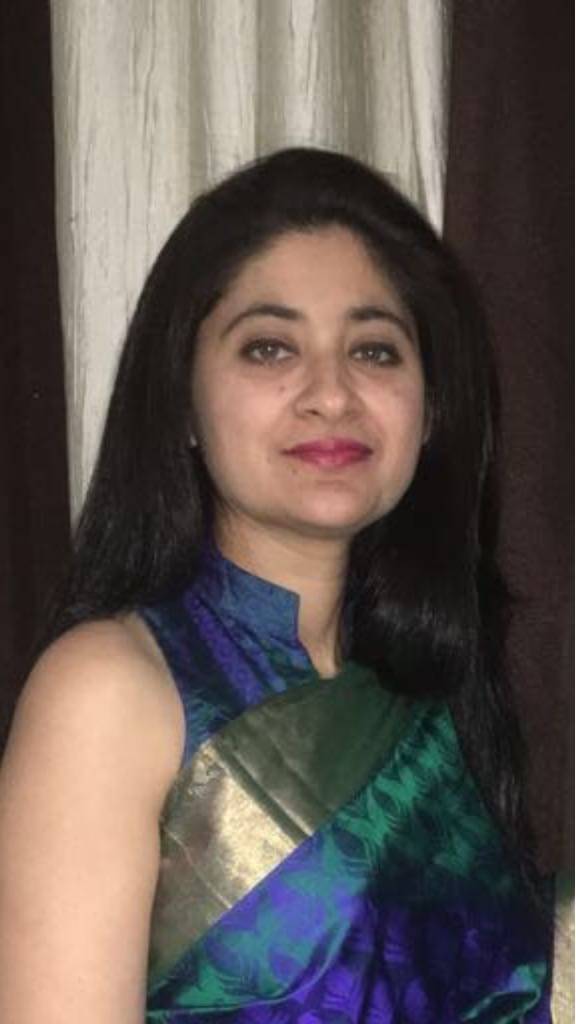 DNB (Obstetrics and Gynecology), DGO, MBBS Bachelor of Medicine and Bachelor of Surgery
Gynaecologist
Book Appointment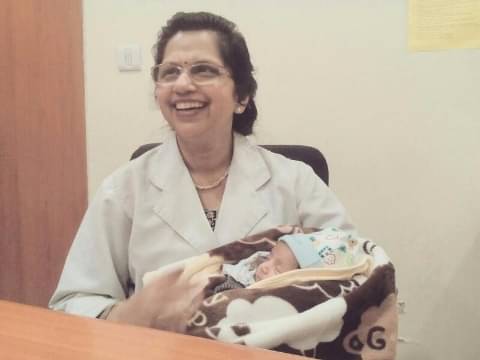 MBBS, MS - Obstetrics & Gynaecology
Gynaecologist
Dr. Mita Verma Women's Clinic,
Book Appointment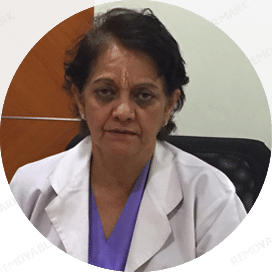 MBBS, MS - Obstetrics & Gynaecology , FACS (USA)
Gynaecologist
Book Appointment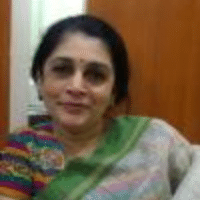 MBBS, MD - Obstetrics & Gynaecology
Gynaecologist
Dr. Yuvakshi Juneja's Gynaecology Clinic,
Book Appointment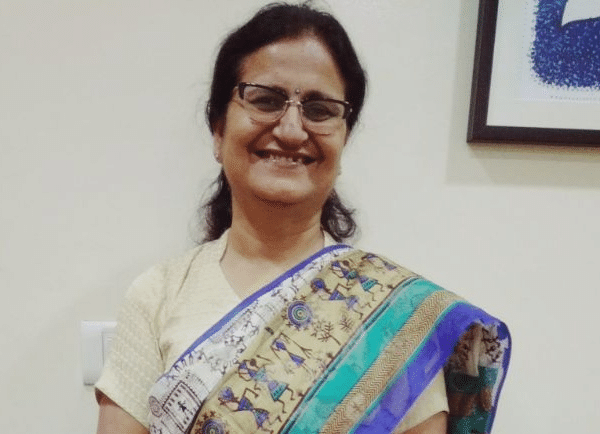 MD - Obstetrtics & Gynaecology, MBBS Bachelor of Medicine and Bachelor of Surgery
Gynaecologist
Navya Gynae & ENT Clinic,
Book Appointment
Book Appointment