Videos (3)
Personal Statement
Dr. Khatri is a prominent ENT surgeon with 33+ years of clinical experience. He performs micro-laryngeal surgery, cosmetic nose surgery and endoscopic sinus surgery on a regular basis and...
...more
Dr. Khatri is a prominent ENT surgeon with 33+ years of clinical experience. He performs micro-laryngeal surgery, cosmetic nose surgery and endoscopic sinus surgery on a regular basis and has perfected micro-ear surgical procedures. He has to his credit 8+ scientific papers published in various reputed national and international medical journals (e.g. The Journal of Laryngology and Otology of UK) He also holds distinguished positions at various reputed organizations like All India Rhinology Society and Association of Otolaryngologist of India.Ear Nose Throat Diseases Microscopic Ear Surgery Endoscopic Nose & Paranasal Sinus Surgery ( Fess) Microscopic Laryngoscopic Surgery Snoring & Sleep Disorders Hearing Aids Endoscopic Sinus Surgery Surgery For Deviated Nasal Septum Hearing Aid Voice Box Related Diseases Ear Infection Balance Disorders Sense of Smell, and Nasal Respiration
More about Dr. B. B. Khatri
Dr. B. B. Khatri is an experienced ENT Specialist in Lajpat Nagar, Delhi. He has been a practicing ENT Specialist for 34 years. He has done MS - ENT -, MBBS. He is currently practising at Navya ENT & Gynae Clinic in Lajpat Nagar, Delhi. Book an appointment online with Dr. B. B. Khatri on Lybrate.com.

Lybrate.com has a number of highly qualified ENT Specialists in India. You will find ENT Specialists with more than 37 years of experience on Lybrate.com. You can find ENT Specialists online in Delhi and from across India. View the profile of medical specialists and their reviews from other patients to make an informed decision.
Info
Education
MS - ENT - S.P Medical College -University of Rajasthan, Jaipur - 1987
MBBS - S.P Medical College -University of Rajasthan, Jaipur - 1983
Languages spoken
English
Hindi
Professional Memberships
All India Rhinology Society
Association of Otolaryngologists of India (AOI)
Location
Book Clinic Appointment with Dr. B. B. Khatri

19 GF, National Park, Lajpat Nagar-4, Landmark : Near Moolchand Metro Station

,

Delhi
Get Directions




Consult Online
Text Consult
Send multiple messages/attachments. Get first response within 6 hours.
7 days validity
•
₹300 online
Consult Now
Services
Submit Feedback
Submit a review for Dr. B. B. Khatri
Your feedback matters!
Write a Review
Patient Review Highlights
"Very helpful"
2 reviews
"knowledgeable"
1 review
Reviews
Amshu
Apr 2, 2017
Dr B B Khatri ensures that he gives enough time to each patient. It's been more than a year that I was experiencing Foreign Body in Eyes, Ears, Nose and Throat . The overall outlook of the Navya ENT & Gynae Clinic was very nice. Never thought I will suffer from something foreign body in eyes, ears, nose and throat like this. Even though Dr B. B. Khatri is not from our city, he is still very famous, so we consulted him. My case was extremely serious, but he really handled it very nicely. The overall atmosphere in the Navya ENT & Gynae Clinic is very soothing.
Verified
Apr 29, 2018
Wouldn't recommend. He maybe well experienced, but just wants to get over with the appointment. Pays less attention
Feed
Shared 1 month ago • Featured Tip
Benign paroxysmal positional vertigo is among the common causes of vertigo. It is the sudden sensation of the spinning of your head which occurs with the change of position of your head. It is a disorder of the inner ear. It occurs when calcium carbonate crystals accumulate in large numbers in any one of the ear canals and stimulate abnormal fluid movement in the inner ear. This sends false signals of head movement to the brain. This can also crop up post head injury. Rolling over the bed or quick head movements like when sitting up in bed can also trigger this condition.
The common symptoms of benign paroxysmal positional vertigo are as follows:
Vertigo Blurred vision
Intense dizziness
Loss of balance
Benign paroxysmal positional vertigo may be treated in the following manner:
Medication to get relief from the spinning of your head.
Epley's Maneuver involves transportation of the calcium particles to a different part of the ear which will no longer cause any problems.
Brandt-Daroff exercises.
Sometimes watchful waiting can help a person to recover without having to undergo any other treatment but it is a long process and often involves risk factors.
Surgery: This option is used rarely when other treatments fail.
A very important thing to remember is that vertigo can lead to falls and driving should be avoided. The patient will need support during an episode to avoid injuries.
2676
people found this helpful
Shared 6 months ago • Featured Tip
Otitis media or an ear infection which affects the middle ear, due to a viral or a bacterial attack. It is a painful condition that crops up due to fluid build-up in the middle ear. Since infections of this nature clear on their own, the treatment concentrates on pain management, and locating the underlying problem that caused the infection. Mostly, children under the age of 10 get affected by this condition. Persistent infections can lead to serious complications such as otitis media with effusion, chronic suppurative otitis media and chronic otitis media with effusion.

Causes of Otitis Media
Otitis media is the result of an infection caused due to a bacteria or virus attack. This condition is often triggered by underlying illness such as allergy, cold or flu. It causes swelling and congestion of the nasal passage eustachian tube and throat.

Role of Eustachian tube
The eustachian tubes are a couple of narrow tubes that run from the middle ear to the throat, behind the nasal passage. The throat end of the tube opens and closes, to perform functions such as regulate air pressure, refresh the air in the ear and drain the normal secretion from the ear. Mucus, swelling and inflammation in the eustachian tubes results in accumulation of fluid.

Role of adenoids
Adenoids are small tissues that are located at the back of the nose, and are believed to play a role in the immune system. Since adenoids are located near the opening of the eustachian tubes, any harm to the adenoids can block the tubes, resulting in infection of the tubes.

Risk factors that can cause Otitis Media
Children aged between 6 months to 2 years are more vulnerable to otitis media, because of the smaller size and shape of the eustachian tube.
Babies, who drink from a bottle while lying down, tend to suffer from eustachian tube infection, compared to babies fed from a plate in an upright position.
Ear infections are prevalent during the winter and fall season. People who suffer from seasonal allergies have a greater probability to suffer from otitis media.
People who are exposed to a high level of air pollution and tobacco smoke, have a greater chance to suffer from air infection than their counterparts.
Professional swimmers who spend a long time in pool tend to suffer from ear infection compared to others.
Children who are kept in a group child care setting, tend to suffer from ear infection. This is owing to a high exposure to cold and infection from other children.
In case you have a concern or query you can always consult an expert & get answers to your questions!
3830
people found this helpful
Shared 7 months ago • Featured Tip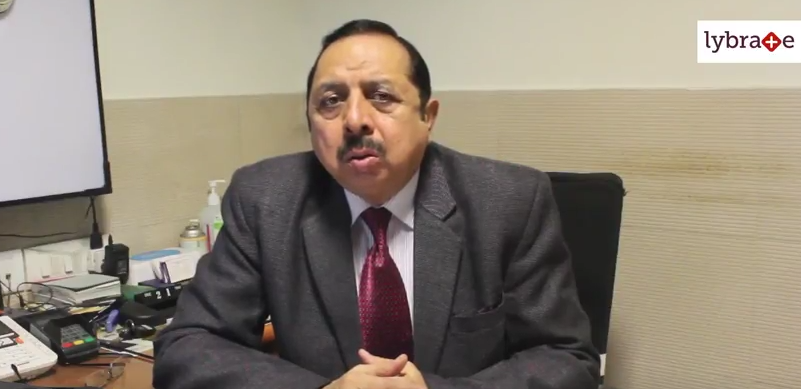 Good morning, I am doctor Khatri I will tell about hearing loss.
So the hearing loss is a very common problem which occurs with the ageing process and it can occur because of persistent and prolonged noise exposure. It's a difficult problem which happens throughout the world and it can be of two types - conductive and sensorineural hearing loss. Hearing is very important for the life because if there is a hearing loss then we don't enjoy discussions, talking and especially music and other environmental sounds.
So there are two types of losses conductive hearing loss - the conductive hearing loss is because of diseases in the external and middle ear because of repairment in the conduction of the sounds. External ear and middle ear which contains small bones which are as far as more conductive of the sound to the inner ear.
Common causes for sensorineural hearing loss is post viral process which is involved in the inner ear the reason being due to prolonged exposure to the noise for long duration and there is a congenital in an inner ear that auto slow system which involves the nerves inner ear. Then there can be minute diseases to most of the inner ear are driven, the inner ear bones it can be because of trauma and injury which involves a texture of the ear bones and then it can be because of understanding worm formation.
The treatment for the hearing loss is depending on the cause we treat - the cause like infection is there then we give antibiotic and ear drops, wax can be removed then malformation in the ear trunk that can be replaced by an operation. Then in the other diseases like minute diseases are also treated with medical on the auto slow system which is treated by the century and that could be use of hearing track, it also moderates to severe hearing loss.
The hearing, that is used to specify the sound and especially is able to hear. Then there can be surgical treatments involving whatever the cause of the diseases is here, so the prevention is more important than cure . So always we have to take preventive steps like exposure to the loud noise should not go longer duration, ear phones which are normally nowadays teenage children are using , which should not be used for higher volume with long time duration . Any medicine can cause hearing loss and that should be avoided .
If there is a hearing loss and then there are certain operations if there is a profound or a lot hearing loss, total hearing loss and there is a surgery called Choclear Implant surgery, that can be done. Thank you.
2579
people found this helpful
Shared 7 months ago • Featured Tip
Allergic rhinitis is characterized by symptoms of a runny nose, congestion, itchy eyes and sneezing. This disorder is usually caused by allergens such as pollen and dust. Commonly known as hay fever, allergic rhinitis may exhibit the following symptoms:

The symptoms of allergic rhinitis are:
1. You may experience a runny nose and congestion in the nose
2. You may have allergic conjunctivitis where your eyes turn itchy and watery
3. Persistent coughing
4. Symptoms of sneezing
5. Swelling may develop underneath the eyes
6. You may have an itchy nose
7. Constant signs of fatigue
Causes
Allergic rhinitis or hay fever causes the immune system to recognize certain airborne substances as harmful. The immune system in the body starts to form antibodies to combat these irritants. The antibodies cause the body to release "histamine", a chemical that triggers the symptoms of allergic rhinitis.
The various triggers that may cause allergic rhinitis are:
1. Dust mites
2. Tree pollen
3. Grass pollen
4. Spoors from outdoor and indoor fungi
5. Ragweed pollen
The treatment for this disorder is to avoid exposure to the triggers. Mild symptoms of this disorder may be treated with over-the-counter medications whereas severe symptoms may require prescription medications.
The various medications for allergic rhinitis are:
Antihistamines: Antihistamines may be administered as pills or nasal sprays; these medications can help with itching and sneezing. Antihistamines help in limiting the effects of histamine in the body.
Nasal corticosteroids: These prescription medications can help treat itching and inflammation in the nose. They are usually the first medications that are administered.
Decongestants: Decongestants are over-the-counter medications that can be used to treat congestion in the nose. You should be careful not to overuse these medicines as they can increase blood pressure.
Allergy shots: If medications do not relieve symptoms of allergic rhinitis, the doctor may prescribe allergy shots to treat the disorder. The injections contain allergens in small amounts which are injected over a period of time; this causes the body to get used to these allergens, resulting in a reduction of the symptoms.
In case you have a concern or query you can always consult an expert & get answers to your questions!
3681
people found this helpful
Shared 8 months ago • Featured Tip
What is a foreign body (FB)?
Foreign body or FB is an object or piece of extraneous matter that has entered the body by accident or design. It is common to see certain items getting stuck in the ear, nose or throat especially, in young children. While most of the time they do not raise an alarm, however, sometimes they can lead to severe consequences like rupture of the eardrum or even choking.

How do FBs affect ear, nose and throat?
Children over 9 months develop an ability to pick up objects. As they explore the environment around them, they tend to put items such as peas, beans, marbles, beads, cotton, paper, etc, in their mouth, nose or ears. A similar trend can be seen in adults with mental disorders.
Trauma/ fall/accident can force FBs like rock, pebbles into the ear, nose or throat.
Adults while riding a bike or sleeping on the ground (campsites) can have insects: flies, ants, roaches fly into the nose or ear.
Choking occurs when FBs block the airway, common reasons are: not chewing the food properly, diseases like Parkinsonism, drinking alcohol or certain drugs that slowdowns the process of swallowing.
Managing FB in the ear, nose and throat
Foreign bodies in the ear
Symptoms: Pain in the ear, discharge or bleeding from the ear, feeling of fullness or pressure in the ear and dizziness and nausea in extreme cases.
Management:
Make sure the patient is sitting in an upright position, pull the pinna or outer semicircle of the ear towards the back. This can help you see the object clearly and also loosen it to wiggle out. If you can see the object clearly, use a tweezer to grasp the object and gently remove.
In case a live insect gets trapped inside the ear lie down and place few drops of warm vegetable or baby oil. Use oil only if symptoms of eardrum perforation like pain, bleeding/discharge from the ear is absent.
Tilting the head to the affected side can facilitate gravity to dislodge the object.
Foreign bodies in the nose:
Symptoms: Pain and difficulty in breathing from that side of the nose.
Management: Keep the uninvolved nostril closed by pressing a finger against the side of the nose and gently ask the person to blow from the affected nostril.

Foreign bodies in the throat:
Symptoms: Choking, inability to breathe and speak
Management: Perform Heimlich maneuver: abdominal thrusts, if trained otherwise, it is advised to call for medical help immediately.
How can you prevent foreign bodies from entering your ear, nose, throat?
Discourage talking, playing, laughing when food is in the mouth.
Do not give whole grapes, popcorn, nuts to children below 3 years.
Keep small objects out of reach of small children.
Teach children to avoid placing objects into their nose, ears.
In case you have a concern or query you can always consult an expert & get answers to your questions!
3655
people found this helpful
Shared 11 months ago • Featured Tip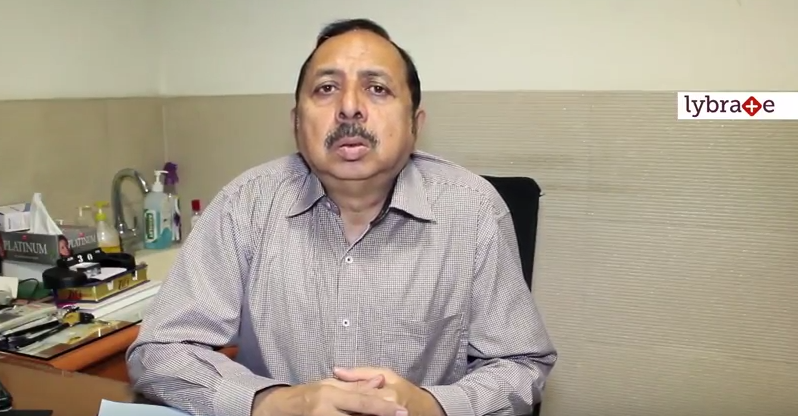 Hi, I am Dr Khatri and I am an ENT surgeon. I will tell you something about Swimmer's ears.
Swimmer's ear is an infection which is caused due to dirty water. It is an infection of the outer ear and the ear canal which can result in itching, pain and discharge from the ear.
The common causes are;
Exposing to dirty water or long standing water like lakes and pond which contains a high content of bacteria.
It can also be due to some bacterial like lisa dumas or other bacterias. But also can be due to some fungus or viruses.
The common risk factors are;
Scratching or wrong ways to clean the ear.
It can be due to middle ear infections which person already have and have discharge.
Sometimes it can be an allergic reaction to the chemicals used for dye or something else.
There can be some allergic reaction or skin diseases like Psoriasis or Eczema.
The common symptoms are;
Itching and irritation which can be intense later on.
There can be redness in the skin, discomfort and later on pain in the external canal.
There can be some discharge which later can be converted into Puss.
There can be partial blockage or fullness of the ear canal.
Usually, it needs medical treatment, cleaning and ear drops. Also, you need to consult an ENT specialist. And meanwhile, you should avoid exposure to the water. You should not allow water to enter the ear during the medical treatment.
3126
people found this helpful
Shared 1 year ago • Featured Tip
A stuffed up nose and pressure on our cheekbones can often mean you have acute sinusitis. Acute sinusitis, also called acute rhinosinusitis, is a short-term infection or inflammation of the membranes that line your sinuses. It prevents mucus from draining from your nose.
What Causes Acute Sinusitis?
Illnesses and conditions that can cause acute sinusitis include:
bacterial upper respiratory tract infections
fungal sinus infections
allergies that cause mucus production in the sinuses
lack of cilia motility, caused by disease (cilia are the small hairs located in your sinuses that move to push mucus out of your sinuses)
nasal polyps or tumors
deviated nasal septum
enlarged or infected adenoids
infected tooth (in rare cases bacteria can spread from the infected tooth to the sinuses)
cystic fibrosis (a disease that causes thick, sticky mucus to build up in the body)
Symptoms of acute sinusitis include:
thick, yellow, or green mucus discharge from the nose
a cough (usually worse at night)
drainage of mucus in the back of your throat
headache
pain, pressure, or tenderness behind your eyes, nose, cheeks, or forehead
earache
reduced sense of smell
reduced sense of taste
However, sometimes, especially if you suffer from chronic sinusitis,medical intervention is required.
Saline Nasal Spray: This is a spray you put into your nose several times a day to clean your nasal passages.
Nasal Corticosteroids: There are many types of nasal corticosteroids. They include fluticasone, budesonide, mometasone, beclomethsone. These nasal sprays not only help to treat inflammation, they help prevent to prevent inflammation as well.
Aspirin: This is a type of OTC pain relievers and they help relieve the pain of acute sinusitis. Acetaminophen and ibuprofen are two other OTC pain relievers which can be used instead of aspirin.
Antibiotics: Antibiotics are usually not required and should never be taken without the doctor's prescription. However, sometimes the doctor may recommend it if he thinks there is a bacterial infection or if the symptoms progress rapidly.
Immunotherapy: Immunotherapy is given when allergies are the reason you are having acute sinusitis. It is rarely needed, however.
Surgery: For sinusitis symptoms which are chronic or occur frequently, nasal surgery may be the best option for permanent relief. A number of different surgical procedures can be used to treat acute sinusitis such as balloon sinuplasty, endoscopic sinus surgery etc. If you wish to discuss about any specific problem, you can consult an Ent Specialist.
3726
people found this helpful
Shared 1 year ago • Featured Tip
Hoarseness in the simplest sense means, 'hoarse voice'. It may be defined as an abnormal voice change. It is experienced in the form of strained, rough, thick, harsh and grating voice. Variations can be felt even in the loudness and pitch of the voice.
Hoarseness is a temporary infection associated with the larynx, which is also known as the voice box in animals as well as humans. Vocal cords are present inside the voice box. Depending on the vibration of the vocal cord, different sounds are produced.
What are the general causes of hoarseness?
Hoarseness may be caused by common cold, viral infection, cough, irritation due to screaming, smoking, allergy, thyroid problem, acute laryngitis and benign tumor. In adults, the stomach asset comes up to the throat causing hoarseness. Heartburn can also be one of the causes.
When hoarseness arises due to common cold and cough, it will last for 2 to 3 days and will subside using cough suppressant and home remedies like salt water gargling, drinking hot milk with turmeric and pepper powder. As cough or cold suppress, hoarseness will also reduce.
When to see an Otolaryngologist (ENT specialist)?
Serious infections in ear nose and throat are treated by an otolaryngologist. It is very essential to consult this specialist if hoarseness lasts for more than 2 to 3 weeks; pain in ENT is not due to cold or flu, coughing up blood, lump in the neck.
Evaluation: The medical specialist starts his diagnosis by physically examining the vocal cord. Flexible light weight fiber optic tube scope is also used to visually examine the larynx area. Videotaping, acoustic analysis is also done to study voice irregularities, airflow to guide treatment.
How can hoarseness be treated?
The mode of treatments depends on underlying the cause of the problem. The patient may be advised:
In most cases, hoarseness can be treated just by resting your throat or modifying the use of your voice.
To avoid smoking or passive smoking
Referred to a speech therapist to improve sound of voice.
In case of benign tumor the nodule or polyp is removed by surgery.
How can you prevent hoarseness?
We've all heard the phrase, 'prevention is better than cure'. Alas, it is. Preventing hoarse voice and throat is a much better option than treating it. Here are some tips on how to prevent hoarseness:
Avoid smoking
Avoid overconsumption of caffeine and alcohol.
Consume plenty of water
Avoid eating spicy food.
Avoid speaking loudly for long intervals of time.
In case you have a concern or query you can always consult an expert & get answers to your questions!
4085
people found this helpful
Shared 1 year ago • Featured Tip
Balance disorder is more prevalent in old people, but they are not the only ones who are affected by it. There are many causes that can lead to Balance disorder and some of them can be controlled. Balance problem causes spinning of head coupled with dizziness while standing or sitting, which can lead to an injurious fall.
Symptoms
The common symptoms of Balance disorder include:
Dizziness
Depression, anxiety or fear
Blurred vision
Disorientation
Tiredness
Inability to concentrate
Changes in heart rate and blood pressure
Causes
Ear infection: If the vestibular system (which is also called the labyrinth) inside your ear gets infected and inflamed, it can cause Balance disorder. This is because the inner part of the ear is responsible for coordination and balance. This condition is known as labyrinthitis and it is frequently accompanied by dizziness and vertigo. Viral and respiratory infections can also cause labyrinthitis.
Poor circulation: Certain diseases associated with the circulatory system, such as stroke can cause dizziness and various other Balance problems.
Medications: There are certain medications that can lead to Balance disorder, such as medications to normalize blood pressure can cause dizziness. Ototoxic drugs are infamous for causing ear problems that lead to imbalance. Sometimes its ill effects are felt only during the period of using, but many people have suffered permanent ear damage.
Other causes of Balance disorder include head injury, imbalance of chemicals in the brain, arthritis, neurological conditions and aging.
Prevention
Balanced diet: Meniere's disease is a condition that causes ear problems, which lead to vertigo. It is primarily connected to the change in the volume of fluid in the inner ear. Try to eliminate salt from your diet and abstain from alcohol in order to prevent such a condition.
Prevention of ear infections: Otitis media is a common kind of ear infection seen in children, but adults can have it too. It causes dizziness and nausea. Completing the antibiotics course helps prevent this infection. If you wish to discuss about any specific problem, you can consult an Ent Specialist.
3474
people found this helpful
Shared 1 year ago • Featured Tip
A majority of people experience nosebleeds at least once in their lifetimes, whether from excessive picking of the nose or a pretty hard fall. Most nosebleeds go away soon but it can get very serious if you are not careful.

Nosebleeds can be broadly classified into two types:

1. Anterior nosebleeds, which happen from the front of the nose, are quite normal and get better quickly.

2. Posterior nosebleeds happen from deep within the nose and get very serious if proper care is not provided. Sudden increase in BP in hypertensive patients. However, such cases are rare and happen only in extreme trauma.

What to do when a nosebleed strikes?

- To stop the bleeding, tilt your head upwards and apply ice on the bridge of the nose. This helps in stopping the blood flow quickly. You can also stuff cotton in your nostrils while doing it.

- Blow your nose in order to clear the clots in the nose as they can prolong bleeding.
When does a nosebleed get serious?
- When the measures to stop the bleeding don't work. You are at risk to lose blood if you don't get medical help.
- If you have regular nosebleeds then consult your doctor immediately as it could be a symptom of an underlying health condition.
- A nosebleed can also become serious if you are having medicines that thin blood as it could make the nosebleed more severe.
- If you suffer from a blood clotting disorder.
- If the nosebleed is a caused by a trauma like a fall or an accident and you are having difficulty in stopping the bleeding, get immediate medical help. If you wish to discuss about any specific problem, you can
consult an Ent Specialist
.
3689
people found this helpful
View All Feed