Videos (1)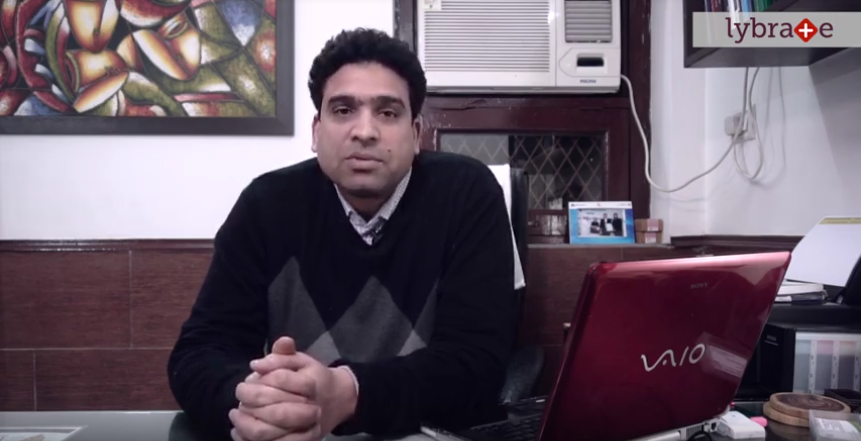 Spine plays a very crucial role, both from a person's movement and sensation point of view. It carries the nervous supply for a lot of internal organs and the lower body. By virtue of its structure, it also helps in movement through the disks. Due to various reasons, spinal injury is common, causing pain along the back, lower extremities, neck etc.
read more
Personal Statement
I'm a caring, skilled professional, dedicated to simplifying what is often a very complicated and confusing area of health care.
...more
I'm a caring, skilled professional, dedicated to simplifying what is often a very complicated and confusing area of health care.
More about Dr. Ashu Consul
Dr. Ashu Consul is one of the best Orthopedists in Dwarka, Delhi. He has helped numerous patients in his 20 years of experience as a Orthopedist. He is a qualified MBBS, MS - Orthopaedics, M.Ch - Orthopaedics, MRCS-Ortho . You can meet Dr. Ashu Consul personally at Dr. ashu consul in Dwarka, Delhi. Book an appointment online with Dr. Ashu Consul on Lybrate.com.

Lybrate.com has a number of highly qualified Orthopedists in India. You will find Orthopedists with more than 30 years of experience on Lybrate.com. You can find Orthopedists online in Delhi and from across India. View the profile of medical specialists and their reviews from other patients to make an informed decision.
Info
Education
MBBS - Maulana Azad Medical College, New Delhi - 1999
MS - Orthopaedics - Central Institute of Orthopedics, Safdarjung Hospital - 2005
M.Ch - Orthopaedics - USAIM (University of Seychelles,American Institute of Medicine) - 2011
MRCS-Ortho - Royal College of Surgeons, Glassgow, UK - 2006
Languages spoken
English
Hindi
Awards and Recognitions
Best Joint replacement Surgeons, Delhi -NCR
Professional Memberships
Membership In IOA
Membership In DOA
Royal college of Surgeons, Glassgow, UK
Location
Book Clinic Appointment with Dr. Ashu Consul

No.31A, DDA Flats, Pocket, Dwarka Near Behind Sector 6 Main Market

,

Delhi
Get Directions






C-5/29, Opposite, IIT Delhi Main Road, Safdarjung Development Area, Hauz Khas

,

Delhi
Get Directions



Services
Submit Feedback
Submit a review for Dr. Ashu Consul
Your feedback matters!
Write a Review
Feed
Plantars Fasciitis is an orthopaedic problem that gives rise to pain in the foot and heel due to strain or pressure on the plantar fascia. This is a ligament or connective tissue which lies in a flat band, connecting your heel with the toes and effectively, providing a basis for motion of the feet in general. Inflammation, swelling and bruising of this tissue or ligament can lead to excessive pain in the heel.
Let us look at ways that can help you deal with this pain.
-Rest: Taking rest and giving your feet a break from all kinds of strain inducing activities can help in relieving the pain. Also, you can keep your feet elevated to help in reducing the pain in the area.
-Supportive Footwear: Using pads within your shoes with gel built into them, or using specific foot wear that help in walking without feeling too much of pain is a good way of dealing with Plantars Fasciitis. The shoe inserts must be rubber, felt or plastic so that they are soft for the feet. These also give your heel and its arch good support, while Orthotics pull at the ligament so that there is less stress on the same. You can also pull on a pair of night flints which will keep the foot and this ligament stretched while you enjoy a good night of sleep.
-Exercise: Indulging in mild muscle strengthening exercise that also involves stretches and heel hooks can help in alleviating chronic pain that you may be suffering from. Lie flat on your back and take a towel. Lift your leg and hook your foot into it. Now press against the towel and pull down the towel simultaneously. Repeat at least ten times per foot. This will give you flexibility and strength in the area.
-Pain Killers: Use pain killers only when absolutely necessary and with due advice from the doctor or Orthopaedic specialist. The use of Ibuprofen and other pain relievers can help in numbing the pain inducing nerves in the brain and give you instant relief.
-Anti Inflammatory Drugs: Your doctor may prescribe anti inflammatory medication that can bring down the swelling for more comfortable functioning when you are on your feet. Naproxen is one such drug that helps in bringing down the inflammation. Also, corticosteroid injections can relieve severe pain.
-Surgery: Heel spur removal or plantar fascia release are some of the surgical options for chronic and severe cases.
Taking care of your feet is a matter of ensuring that you look into the slightest discomfort and report the same to a doctor.
2565
people found this helpful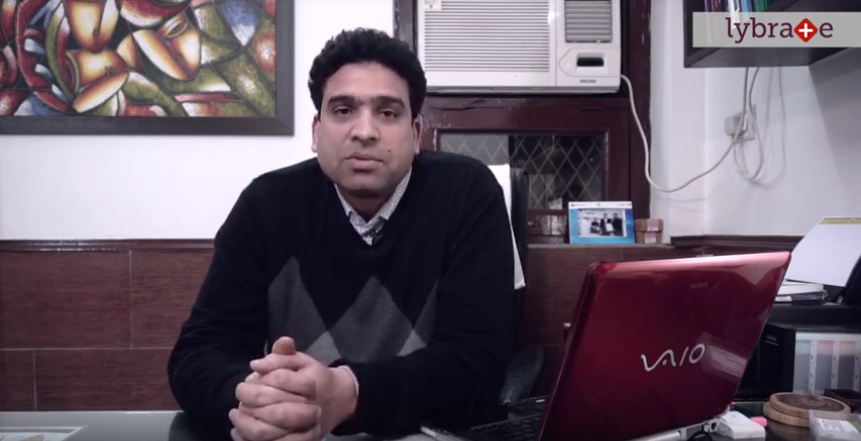 Spine plays a very crucial role, both from a person's movement and sensation point of view. It carries the nervous supply for a lot of internal organs and the lower body. By virtue of its structure, it also helps in movement through the disks. Due to various reasons, spinal injury is common, causing pain along the back, lower extremities, neck etc.
3640
people found this helpful
Carpal Tunnel Syndrome is a painful one that is born from a strain on the median nerve, which loops through the wrist bone to connect it with the rest of the hand and fingers so as to promote motion. This condition can be a painful and debilitating one that usually starts at night, and affects the various fingers, especially the thumb and index finger. The symptoms include numbness, a tingling sensation, a weak grip, and the inability to do many tasks that involve the thumb and index finger. There are many ways of treating this condition with the help of physiotherapy, steroids and corticosteroids.
There are easier ways of dealing with this issue on an everyday basis, as follows.
* Wrist Splint: It is a good idea to wear a wrist splint at night which will keep the bones and muscles stationery as the pain in this condition usually starts at night. This will also prevent further damage to the median nerve.
* Activity: Keep your activity to a minimum to give your hand and rest, in particular, some much needed rest from the pain, numbness and tingling. Further, you need to avoid activities that cause too much pain and numbness. Also, take care to keep your thumb and wrist straight during other activities so that there is less strain on the median nerve.
* Strength and Flexibility: Many times, the pain from the wrist and fingers can spread towards the arm as well. In order to prevent this and to treat the pain on a more long term basis, it is important to turn to some mild exercise which can make the area more flexible and strong. This can include wrist twists which can be done ten times for each hand. One can also try Yoga to strengthen the joints in the upper body.
* Ice Pack: Use an ice pack or ice compress on your wrist for ten to fifteen minutes each every few hours to help in reliving unbearable pain.
* Anti Inflammation Medication: Patients suffering from this condition can also turn to non steroid medication that will help in bringing down the inflammation. This inflammation is usually responsible to a great extent for symptoms like numbness and pain which can halt various activities. These drugs may include aspirin, ibuprofen, and even naproxen sodium.
* Taking Breaks: One must take regular breaks at work and flex the fingers and the wrist so that the painful bending posture does not make matters worse.

Ensuring that you manage your everyday functioning despite Carpal Tunnel Syndrome is a matter of balancing your activities with rest.
3579
people found this helpful
Since the IT boom, we are growing very fast economically and digitally. But somewhere compromising health especially our back and neck, Due to prolonged sitting hour (10-12 hrs) on computer and top of that some of you are travelling to Noida/Gurgaon, again sitting for 2-3 hrs too n fro. This article is all about pains in back, neck, shoulder, forearm and legs with which you may be suffering from, the pain one doesn't correlate to your work.
"Mr. X doesn't wear a hard hat to work. He doesn't lift heavy objects nor does he operate heavy machinery. Actually, Mr. X wears fairly comfortable clothing, and he doesn't need to exert a lot of physical energy to accomplish his tasks. He sits at his desk from 8 a.m. to 5 p.m., Monday to Friday, and the only machinery he has to operate is a mouse and keyboard. Sitting in his office, Mr. X is generally safe and secure from injury………but still suffers from pain."
Our bones and muscles make up our musculoskeletal system. As strong as this system might be, overuse of the muscles through repeated movements can put stress on your body, causing a Repetitive Strain Injury (RSI). Other names for RSI include Cumulative Trauma Disorder and Repetitive Motion Injury. Unfortunately, many office jobs require that we perform repetitive motions to fulfil our duties. For this reason, RSIs are the most common type of injury found in the office.
Symptoms of RSIs
The first signs of an RSI may be subtle and mild, and the symptoms may appear long after performing the activity. For these reasons, people often ignore the slight aches and pains, but eventually these slight aches and pains can become serious problems down the road if ignored.
• Dull aching which sometimes severe pain increases as day progresses
• Difficulty in prolonged sitting/standing
• Loss of sensation (numbness), especially at night
• Aches/pains which may be worse at night
• Tingling and burning sensations, 'Pins and needles' discomfort
• Muscle weakness and fatigue, Muscle spasm
• Morning stiffness
Injury to the spine is very common in office environment because constant sitting (desk job) either working on laptop or desktop, spine (lower back) is at risk. Because sitting causes 150%-200% stress on the back while standing just 100%, sitting with laptop is worse than desktop because of poor posture with a laptop. This constant sitting is just like a small drop of water in a big bucket, over a period of time bucket is filled, water splashes out, that is the time when people experience severe pain. Getting treatment just takes out few mugs of water but that little drop (constant sitting) still coming to the bucket. That means pain may reoccur. So what to do…"..Stop The Little Drop"
HOW TO SAVE BACK & NECK FROM SITTING JOB STRESS
Avoid Prolonged Sitting > 45 MINS - Do not sit more than 45 min at a stretch, get up after 45 mins take 2-5 min walk than sit again

Avoid Forward Bending - Ending forward causes double the stress over neck n back, our head wt is around 5 kg which increases to 30 kg if we bend our neck up to 60 degrees. so keep your head in centre of shoulders. If u want to bend n lift something from lower down than bend from knee and hip as well so that stress on spine is less.

Avoid Heavy Weight Lifting - Keep your back as straight as possible while lifting wt or ask for help while lifting heavy wt.

Full Chair Sitting - Try to sit in office chair with hips at the back of chair and back fully supported with backrest, by this your back is fully supported n slightly backwards tilted , keeping stress low on spine . do not sit half-chair.

Laptop To Desktop - With laptop one has to bend forward and work as in laptop screen and keyboard is so close to each other that you can't work without bending forward. So, dissociate screen from the keyboard by using external keyboard (preferably wireless) and external mouse with laptop stand to keep screen at your eye level.
Holding Mobile Away From Body - So that neck does not bend too much for long, keep neck as straight as possible.

Never Work In Bed Of With Bad Posture - As it causes severe stresses on back and neck

Daily Exercise - Daily exercise of neck and back strengthens muscles so that they can take stresses of sitting
The spinal cord is protected by the 33 bones of the spine as it travels from the brain to lower back, with number of spinal nerve travelling across the spine to reach arms and legs .
To exit from the bony tunnel of the spine itself, the spinal nerves travel through holes in the bones which are separated by discs or shock absorbers. If these nerves are squashed or pinched, this can cause pain, numbness, weakness or loss of function in the limbs ( sciatica).
There are many bones running up and down the spine, each separated by a jelly-like core and tough outer fibrous structure called a disc.
The nerves travel to the left and right of the spine through space called an intervertebral foramen. Either these nerves or the spine itself can be compressed by either further growth of bone, instability of the bone, or bulging or bursting of the disc ( disc prolapse ).
Investigations
After a thorough history and investigation you may be required to have an XRAY to see bones and spinal alignment , sometimes CT scan or MRI is needed to look more closely at the bone and soft tissue structures ( disc and nerves ) in the spine.
Treatment
Rest, Medication and Physiotherapy, generally, cure most patients for short term. But most pain can reoccur if your ergonomics (working and sitting posture) is not right. Long-term solution of the problem is Exercise and right posture.
Sometimes surgery is required if pain is severe and not responding to conservative therapy.
Certain types of compression require surgery to prevent nerve damage becoming permanent or irreversible. Surgical options include removing excess bone, removing bulging discs, fusion or stiffening of bones to remove instability or replacing dysfunctional discs.
2
people found this helpful
The shoulder is one of the most important joints in the body that uses a ball and socket to join the arm to the rest of the body. Any pain can make it difficult to carry out motion in a comfortable manner. The shoulder consists of the long arm bone called the humerus, the collar bone or the clavicle, as well as the shoulder blade called the scapula. A layer of cartilage provides essential padding to the bones in this area and its two main joints. There are a number of issues that can cause shoulder pain.
Let us get to know the six most common ones.
* Rotator Cuff Injury: This is the most common cause of shoulder pain and it occurs when the four muscles or the tendons are injured. These muscles and tendons usually control the movement of the arm. This injury can involve strains and tears which may also be caused by constant lifting of heavy objects.

* Rotator Cuff Tendinitis: This condition affects the tendons and muscles that help in moving the arm freely. This usually happens due to inflammation in the tendons. It is commonly experienced by patients who are actively involved in sports and other heavy physical pursuits in their line of work.

* Frozen Shoulder: This is a debilitating condition that restricts the free movement of the arm and is also known as adhesive capsulitis. When the shoulder tissues become too thick, it leads to the growth of scar tissue that hinders proper movement and causes pain.

* Osteoarthritis: Osteoarthritis is a condition that comes as part of aging bones that also become hollow and brittle over the passage of time, which leads to joint and bone pains in various parts of the body. It is a degenerative disease that is caused due to prolonged wear and tear as well as other factors including family history and sports injury.

* Bursitis: This condition is known to affect the fluid filled sacs that lie in between the joints. These are known as bursae. When the bursae suffers from swelling, the effect usually shows up as pain in the joints.

* Tendon Sheath Inflammation: The fibrous tissue that connects the bones and the muscles is called a tendon. The presence of the tendon makes it possible to pursue activities like running, jumping, lifting, gripping and more. It is protected by a sheath known as synovium, which also lubricates the same. Any injury or tear to this sheath can cause shoulder pain.
Acute and persistent pain that does not abate and gets even worse should be treated with immediate medical intervention.

3494
people found this helpful
Adhesive capsulitis is the medical term for a frozen shoulder, which can be caused due to a variety of reasons. Scar tissues can grow in the shoulder joint when the said joint becomes thicker. This development keeps the shoulder from rotating in a normal manner, which can lead to a frozen shoulder. The most common symptoms of this condition include severe pain and stiffness as well as inflammation. Here are the causes and ways to treat this condition.
Causes: A frozen shoulder can be caused due to a sports injury as well as an accident. Also, a hormonal imbalance can cause this condition. A weak immune system may cause inflammation in various joints of the body, which makes motion difficult. Also, diabetes can give rise to a frozen shoulder as a side effect. If you have a sedentary lifestyle and do not exercise often enough, or have just been through surgery which has led to a prolonged period of inactivity, then you can be prone to this condition. Surgery will also leave your tissue and adhesions sensitive to inflammation. Scar tissue may end up forming in very extreme cases, over a period of at least nine months. This can limit your motion.
Risk Factors: Besides diabetes, hormonal changes and inactivity, people who have been through a stroke or surgery are most susceptible to this condition. Also, patients who are suffering from thyroid disorders can end up developing a frozen shoulder too.
Physical Therapy: One of the most recommended ways to deal with this condition is with physical therapy. This kind of therapy will help you in stretching your shoulder so that you get back some motion over a period of time. This process can take anywhere between a few weeks to a few months, depending on the severity of your condition. You must ask your doctor about other treatment options if this kind of therapy does not show results even after six months of intense and regular practice. Physical therapy can also be practiced at home, once you have learnt the technique from a physiotherapist.
Medication: One of the other ways to deal with a frozen shoulder is with the help of medication. Anti-inflammatory and pain relieving medicines can soothe the discomfort. These include aspirin, ibuprofen, as well as naproxen sodium. Also, if you are undergoing a lot of pain, the doctor can administer a steroid injection in the shoulder joint.
Surgery: If medication and physical therapy do not help in treating the condition effectively, then one can go in for an arthroscopic surgery to remove the scar tissue with a small incision and other kinds of surgery for breaking the adhesions as well.
3230
people found this helpful