Personal Statement
To provide my patients with the highest quality healthcare, I'm dedicated to the newest advancements and keep up-to-date with the latest health care technologies.
...more
To provide my patients with the highest quality healthcare, I'm dedicated to the newest advancements and keep up-to-date with the latest health care technologies.
More about Dr. Anupam Balla
Dr. Anupam Balla is one of the best Radiologists in Green Park, Delhi. You can meet Dr. Anupam Balla personally at Dugal Clinic in Green Park, Delhi. Book an appointment online with Dr. Anupam Balla and consult privately on Lybrate.com.

Lybrate.com has an excellent community of Radiologists in India. You will find Radiologists with more than 44 years of experience on Lybrate.com. You can find Radiologists online in Delhi and from across India. View the profile of medical specialists and their reviews from other patients to make an informed decision.
Info
Languages spoken
English
Hindi
Location
Book Clinic Appointment with Dr. Anupam Balla
Services
Submit Feedback
Submit a review for Dr. Anupam Balla
Your feedback matters!
Write a Review
Feed
Nothing posted by this doctor yet. Here are some posts by similar doctors.
Asked for male, 25 years old from Hyderabad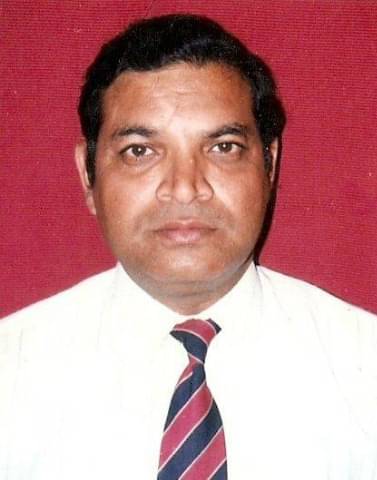 MBBS, MD (Anaesthesiology)
Pain Management Specialist, Varanasi
It seems that you are having multiple disc herniation. I cannot comment unless I see you MRI but definitely you having at least two slipped disc at L4/5 & L5/S1. These days non surgical treatment are available like TFSI, Disc Fix and Percutaneous Endoscopic Lumbar Discectomy (PLED) done under Local anaesthesia, no blood loss, no stich required, patient walks within next few days. We will provide you detailed information if you wish or you may see on website. I may need your blood inv. Like TLC/DLC/ESR/CRP/HLA B-27 before giving further opinion.
Shared 9 months ago • Featured Tip

Training in IVF / ICSI, Fellowship in Minimal Access Surgery, MD - Obstetrtics & Gynaecology, MBBS
When the skin of a breast looks uneven, it is known as a dimpled skin. Sometimes the skin might appear to be red or inflamed. In this condition, the breast tissue gets affected and this can be a serious sign of concern for cancer. Moreover, this sign is hard to detect on your own. Usually when the sign occurs, it only occurs in one of the breasts. If a woman has it in both the breasts, then likely that it has not been caused by cancer.

Causes of breast cancer dimpling are as follows
1. Advanced breast cancer
2. Breast abscess: A hollow space in the breast that is filled with pus and is at times surrounded by an inflamed tissue.
3. Duct obstruction: The ducts that carry the milk from the nipple are obstructed causing rapid abnormal growth and functioning of the cells present in the breasts causing cancer.
4. Fat necrosis: In this condition, the neutral fats are split into glycerol and fatty acids because the adipose tissue tends to degenerate.
5. Inflammation: Inflammation in the fatty tissue of the breast
6. Mastitis: The breast tissue tends to swell up and get infected. This happens because of the bacteria that enter the breasts through the nipple and this may cause infection in the milk glands.
7. Genetic: Carrying the faulty gene is one of the main reasons why many women end up literally inheriting breast cancer. This can usually be tested with a mammography, especially if one has a history of breast cancer in the family. Yet, one must remember that it is not advisable to take this test too many times as it puts you at risk of contracting breast cancer even if you do not have it, when there is repeated exposure.

First, the doctor might perform certain tests to diagnose and determine the problem. Tests like an ultrasound, MRI or even a mammogram might be used. Depending on what the diagnoses is, the doctor might even want to perform a biopsy. In case breast cancer is diagnosed, there are certain treatments that are available. These include:
Surgery: The cancerous tissue is removed from the breast or at times when the tissue is too big, the entire breast might have to be removed.
Chemotherapy: Chemotherapy is a medication that uses a method to send fluids that tend to kill the cancerous cells or prevent them from growing. It is a three to four hour long session at times.
Radiation: High beam x-rays are used in order to target and destroy the cancer cells present in the breasts.
Hormonal therapy: In this treatment, the hormones that fuel the growth of cancerous cells are blocked either through medications or surgically. If you wish to discuss about any specific problem, you can consult a Gynaecologist.
3861
people found this helpful
Shared 1 year ago • Featured Tip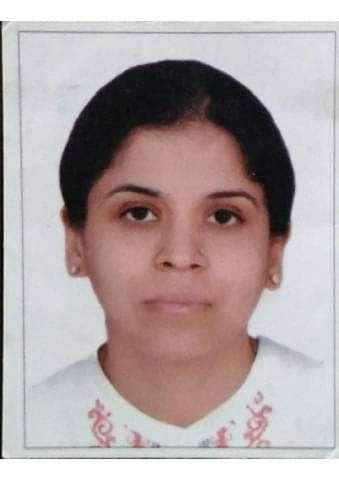 A mastectomy is surgical removal of a breast. The surgery depends on various factors and choosing a type of mastectomy best suited for an individual suffering from breast cancer requires experience and expertise. With advancing technology, there are more options available for women to opt for surgeries, which are minimally invasive and conserving in nature. Following are the various types of mastectomies and the factors, which influence them:
Types of Mastectomy
1. Total or simple mastectomy
This is a surgical procedure which involves complete removal of the breast including the nipple. The lymph nodes, which are small glands, are an important part of your immune system and are kept intact during the surgery. This form of surgery is most suitable if the cancer has not spread to the lymph nodes.
2. Preventive mastectomy
Preventive mastectomy, also known as prophylactic mastectomy, is an option for women who have a high risk of developing breast cancer. Preventive mastectomy reduces the risk of breast cancer by a huge margin. In certain cases, removal of the entire breast along with the nipple is advisable. Women who develop cancer on one breast often opt for preventive mastectomy and remove the other unaffected breast as well.
3. Partial mastectomy
Women who are in stage I or stage ii of breast cancer can choose this procedure. It is a breast conserving technique where the tumor is removed along with the tissue that surrounds it. It is followed up by radiation therapy on the remaining breast tissue, which terminates the cancer cells and stops them from spreading. There are two types of partial mastectomy, namely, lumpectomy and quadrantectomy.
4. Radical mastectomy
Although this procedure is almost out of use, it is still considered in case the cancer has spread to certain areas like the chest muscle. In this form of surgery, the breast is removed entirety along with muscles beneath it and the lymph nodes.
5. Modified mastectomy
It is a more commonly used procedure characterized by complete removal of the breast including underarm lymph nodes. The chest muscles are untouched in the procedure, therefore allowing a breast reconstruction to follow.
Factors influencing the type of mastectomy:
• Age of the individual
• Health in general
• Size of the tumor
• The spread of the tumor
• The rate of progression of the tumor
• Whether lymph nodes are affected or not
If you wish to discuss about any specific problem, you can consult a doctor.
5066
people found this helpful
Shared 11 months ago • Featured Tip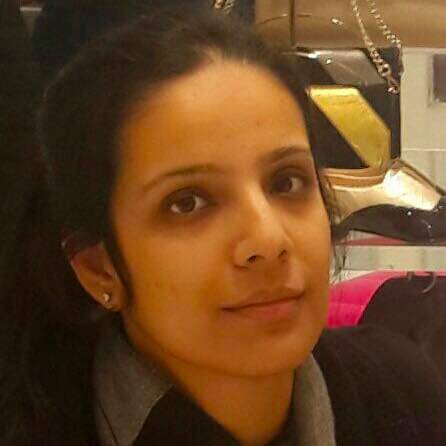 MBBS, M.Sc - Dietitics / Nutrition
Dietitian/Nutritionist, Delhi
स्तन वसा, संयोजी ऊतक, और लोब में विभाजित ग्रंथि ऊतक से बना होता है। स्तन कैंसर तब शुरू होता है जब स्तन में कोशिकाएं नियंत्रण से बाहर निकलने लगती हैं। नलिकाएं का एक नेटवर्क लोब से निपल तक फैलता है। एक स्तन आमतौर पर दूसरे से छोटा होता है। महीने में अलग-अलग समय पर आपके स्तन अलग-अलग महसूस कर सकते हैं स्तनों के लिए आपकी अवधि के ठीक पहले लंपट महसूस करना आम बात है। आपके स्तन महीने में अलग-अलग समय पर अलग-अलग महसूस हो सकते हैं। स्तनों का आपकी अवधि के ठीक पहले लंपट महसूस होना आम बात है।
स्तन कैंसर सामान्यतः कोशिकाओं जो स्तन के नलिकाएं होती हैं, में शुरू होता है। स्तन कैंसर तब शुरू होता है जब स्तन में कोशिकाएं नियंत्रण से बाहर बढ़ने लगती हैं। कोशिकाओं का यह उत्परिवर्तन एक ट्यूमर को जन्म देता है, जिसे एक गांठ के रूप में महसूस किया जा सकता है। अगर अनुपचारित छोड़ दिया जाता है, तो घातक कोशिका अंततः शरीर के अन्य भागों में फैल सकती हैं, एक प्रक्रिया जिसे मेटास्टैसिस कहा जाता है।
स्तन कैंसर के लक्षण
स्तन में एक गांठ आमतौर पर स्तन कैंसर से जुड़ा है, लेकिन अधिकतर समय, स्तन में गांठ कैंसर नहीं होता। किशोरावस्था में हार्मोनल परिवर्तन से लेकर क्षतिग्रस्त वसा ऊतक तक, महिलाओं में शुरुआती 20 से लेकर शुरुआती 50 की उम्र तक सभी स्तन गांठों में से 90 प्रतिशत से ज्यादा गैर-कर्कश (सौम्य) हैं।
स्तम्भों में लंप्स स्तन संक्रमण, फाइब्रोकाइसटिक स्तन रोग (ढेलेदार स्तन), फाइब्रोएडीनोमा (गैर-कन्सेसर ट्यूमर), वसा-परिगलन (क्षतिग्रस्त ऊतक) जैसे कई अन्य कारणों के कारण हो सकते हैं।
यद्यपि अधिकांश स्तन गांठ कम गंभीर स्थितियों के कारण होते हैं, नए, पीड़ारहित गांठें फिर भी स्तन कैंसर का सबसे आम लक्षण हैं। एक महिला अपने स्तन में बदलाव देख सकती है, और मामूली असामान्य दर्द जो दूर जाता प्रतीत नहीं होता। इन परिवर्तनों के लिए देखें:
1. स्तन या निपल का अलग महसूस होना:
- निपल कोमलता, या स्तन या अंडरआर्म क्षेत्र में या उसके पास एक गांठ या मोटा होना।
- त्वचा की बनावट में परिवर्तन या स्तन की त्वचा में छिद्रों का इज़ाफ़ा
- स्तन में एक गांठ
2. दिखने में बदलाव:
- स्तन के माप या आकार में कोई भी अस्पष्टीकृत परिवर्तन
- स्तन पर कहीं भी गढ़ा
- स्तन की अस्पष्ट सूजन (खासकर अगर यह केवल एक तरफ है)
- स्तन का अस्पष्ट संकुचन (खासकर अगर यह केवल एक तरफ है)
- निप्पल जो थोड़ा सा आवक हो जाता है, या उलटा हो गया है
3. निपल निर्वहन:
किसी भी प्रकार के निप्पल निर्वहन, विशेष रूप से साफ़ निर्वहन या खूनी निर्वहन स्तन कैंसर का संकेत हो सकता है। एक दूधिया निर्वहन जब महिला स्तनपान नहीं कर रही है, हालांकि स्तन कैंसर से जुड़ा नहीं है, लेकिन एक डॉक्टर द्वारा जांच कराया जाना चाहिए।
इन लक्षणों में से एक या अधिक होने का मतलब यह नहीं है कि आपको स्तन कैंसर है। यदि आप इन संकेत और लक्षणों में से किसी का अनुभव करते हैं, तो एक पूर्ण मूल्यांकन के लिए अपने चिकित्सक को देखें।
4112
people found this helpful
Asked for male, 28 years old from Delhi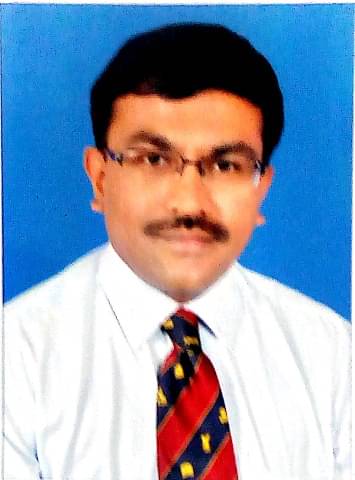 Fellowship of the Royal College of Surgeons (FRCS), Membership of the Royal College of Surgeons (MRCS)
AVN of the hip at this age is usually due to either Alcohol intake or Steroid intake. Once AVN has developed then it depends on the stage of the disorder. if its advanced then only hip replacement will help.
Asked for male, 35 years old from Delhi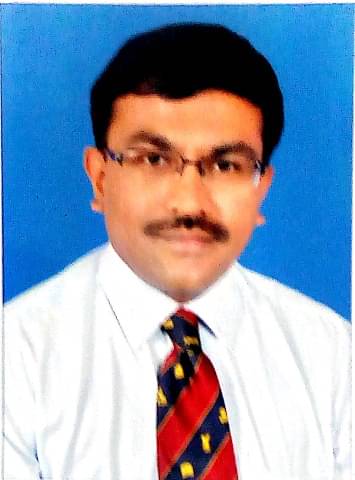 Fellowship of the Royal College of Surgeons (FRCS), Membership of the Royal College of Surgeons (MRCS)
the problem is you have disc bulge at 2 intervertebral levels causing compression of the nerve root that comes out of the spinal canal at that level causing pain in the back and legs . (disc is like gelatinous cushion inbetween two vertebral bones and it acts like a shock absorber . sometimes the disc comes out of its normal position and presses on the nerve which comes from the spinal cord. depending on the nerve that is compressed you can get pain in the back and / or legs, numbness, weakness etc.
7
people found this helpful
Shared 11 months ago • Featured Tip

MBBS, MS - Obstetrics and Gynaecology
The uterus or womb, is a muscular structure and is held in place by ligaments and pelvic muscles. If these muscles or tendons become weak, they cause prolapse and are no longer able to hold the uterus in its place.
Uterine prolapse happens when the uterus falls or slips from its ordinary position and into the vagina or birth waterway. It could be complete prolapse or even incomplete at times. A fragmented prolapse happens when the uterus is just hanging into the vagina. A complete prolapse depicts a circumstance in which the uterus falls so far down that some tissue rests outside of the vagina. Likewise, as a lady ages and with a loss of the hormone estrogen, her uterus can drop into the vaginal canal. This condition is known as a prolapsed uterus.
Risks: The risks of this condition are many and have been enumerated as follows:
Weak pelvic muscle
Loss of tissue after menopause and loss of common estrogen
Expanded weight in the stomach area, for example, endless cough, constipation, pelvic tumors or accumulation of liquid in the guts
Being overweight
Obesity causing extra strain on the muscles
Real surgery in the pelvic zone
Symptoms: Some of the most common symptoms of prolapse involve:
Feeling of sitting on a ball
Abnormal vaginal bleeding
Increase in discharge
Problems while performing sexual intercourse
Seeing the uterus coming out of the vagina
A pulling or full feeling in the pelvis
Constipation
Nonsurgical medications include:
Losing weight and getting in shape to take stress off of pelvic structures
Maintaining a distance from truly difficult work
Doing Kegel workouts, which are pelvic floor practices that strengthen the vaginal muscles. This can be done at any time, even while sitting down at a desk.
Taking estrogen treatment especially during menopause
Wearing a pessary, which is a gadget embedded into the vagina that fits under the cervix and pushes up to settle the uterus and cervix
Indulging in normal physical activity
Some specialists use the following methods to diagnose the problem:
The specialist will examine you in standing position keeping in mind you are resting and request that you to cough or strain to build the weight in your abdomen.
Particular conditions, for example, ureteral block because of complete prolapse, may require an intravenous pyelogram (IVP) or renal sonography. Color is infused into your vein, and an X-ray is used to view the flow of color through your urinary bladder.
An ultrasound might be utilised to rule out any other existing pelvic issues. In this test, a wand is used on your stomach area or embedded into your vagina to create images of the internal organ with sound waves. If you wish to discuss about any specific problem, you can consult a Gynaecologist.
4286
people found this helpful
Shared 7 months ago • Featured Tip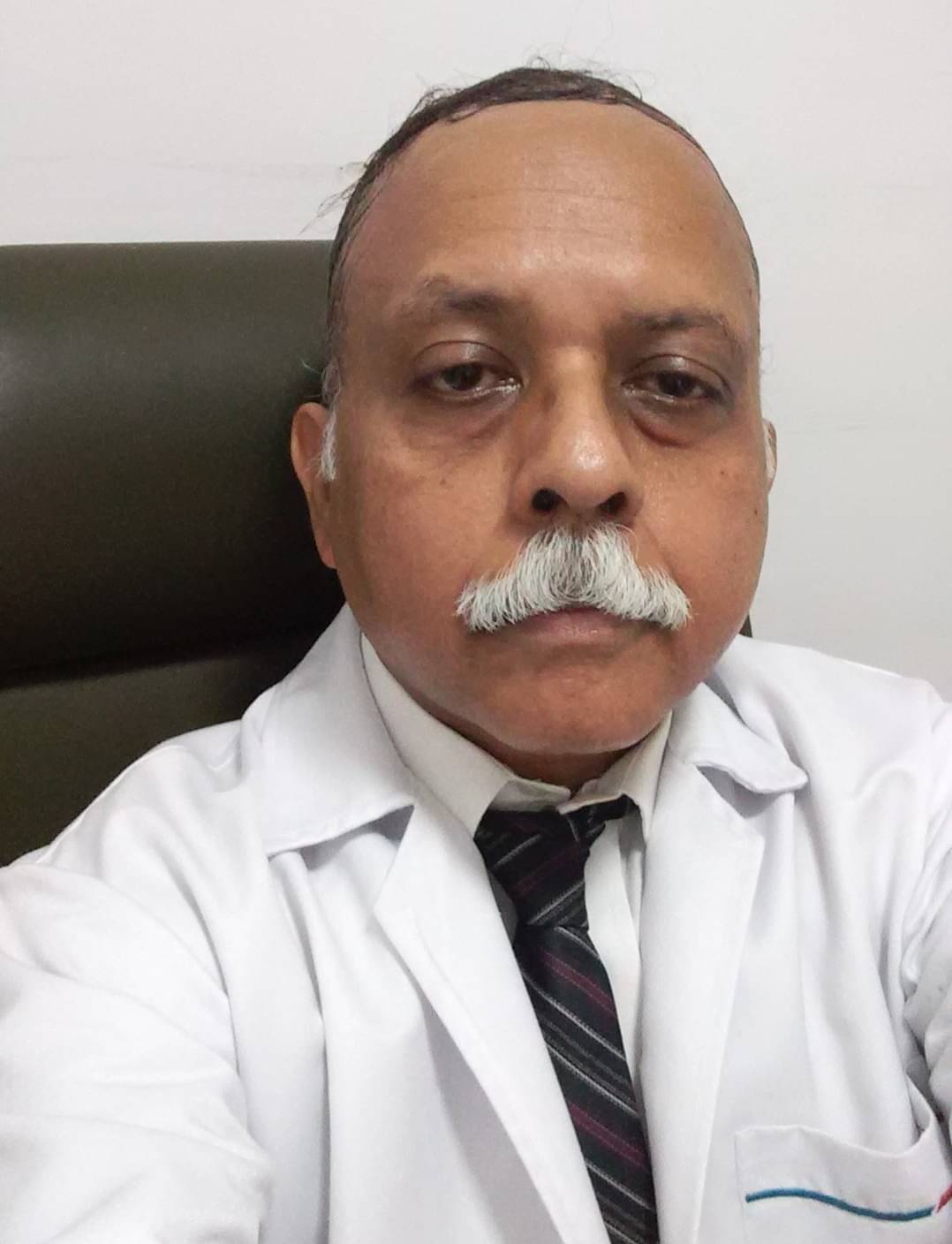 FIMSA, MD-Nephrology, DM - Nephrology, MD-Medcine, MBBS
Cancer of the kidneys is amongst the ten most common types of Cancer. There are many types of renal cancer with Renal cell carcinoma being the most common amongst them. Renal cancer is said to be triggered by a genetic mutation but the cause for this mutation is yet unknown. While kidney cancer appears suddenly in some cases, in others it is inherited from the parents. Here are 4 things you should know about cancer of the kidneys.

Risk Factors
Along with a mutation of the genes which is beyond our control, some lifestyle factors can also increase a person's risk of suffering from renal cancer. Some of these factors are:
Symptoms
An early diagnosis can make the treatment of renal cancer much easier than if it is left undiagnosed. Hence, it becomes important to recognise the symptoms of this disease. Common renal cancer symptoms include:
Blood in the urine
A lump on either side of the abdomen
Persistent pain on one side of the abdomen
Tiredness
Unexplained weight loss
These symptoms are common to a number of other diseases as well and hence if you experience them, it is best to get yourself checked out by a doctor. In order to confirm a diagnosis, your doctor is likely to ask for blood tests, urine tests, an ultrasound and a CT scan or an MRI. In most cases, your doctor will also schedule a biopsy to check for cancer cells in the kidney tissue.

Stages of kidney cancer
Once cancer has been diagnosed, your doctor will need to determine the extent of damage caused in order to find the best form of treatment for the disease. Stages of kidney cancer are determined by the size of the tumour and on how much it has spread from the original location. There are four stages of kidney cancer.
Stage I – When the cancer cells are restricted to the kidneys and the tumour is no bigger than 3" in diameter
Stage II – The tumour has grown bigger in size but is still restricted to the kidney
Stage III – The tumour may be big or small but has spread to at least one lymph node or has affected the blood vessels
Stage IV – The cancerous cells have spread to nearby lymph nodes or other organs or the tumour has grown through the fatty layer and outer fibrous layer of the kidney.
Treatment
Kidney cancer can be cured easily if detected in the early stages by removing the tumour and adjacent tissue or the entire kidney if need be. Removing one kidney is not fatal as a person can live a healthy life with a single kidney.
5
people found this helpful
Shared 9 months ago • Featured Tip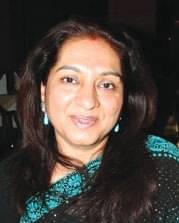 MBBS, MD - Obstetrics & Gynaecology
Breast cancer is usually genetic in nature and it may affect women whose mother or grandmother may have suffered from the disease. This disease may start from the inner portion of the milk duct, in which case it is called ductal carcinoma. In case the cancer initiated through the lobules, it is called lobular carcinoma. In order to find the existence of the disease on a timely basis, it is imperative to get regular screening done. This can also prevent the disease and its spread. Read on to find out more about symptoms and breast cancer screening methods.

Symptoms
There are many symptoms of breast cancer, which can point at the existence of the same. Therefore, it is imperative to be vigilant and take note of such changes and symptoms so that the disease may be tackled on time. Persistent and unexplained pain in and around the breasts is one of the major symptoms that one should not ignore. Also, dimpling and the formation of new lumps under the armpits are other changes that should be reported to the doctor for more advanced screening. Further, irritation and redness in the area which does not go away after the onset of periods and remains for many weeks, should be checked. Bleeding, swelling and pulling of the nipple area can also point at the existence of breast cancer.

How screeing can be done?
Physical examination
The doctor will, first of all, carry out a physical examination. This is due to the fact that breast cancer is not a mere existence of the lump. The various changes in the breasts as discussed above, especially dimpling of the breasts and pulling of the nipples, can point at the beginning of the disease, which must be tackled so as to prevent the full-fledged onset of the same. During this kind of clinical breast exam, the doctor will also show the patient how to conduct the test on her own every few weeks.

Mammogram
This is essentially an X-Ray of the breasts and is usually carried out for women who have been facing consistent symptoms or even for those who are going through menopause. This kind of a test should not be done too frequently as it can expose the patient to the risk of breast cancer, in case she does not already have the problem. This test is usually carried out with the help of a mammogram machine that will give a reading once the breasts are placed on the metal plates.

Breast MRI
Magnetic resonance imaging (MRI) test seeks to create pictures of the area of the body in question with the help of radio waves. This is usually conducted for those patients who already run a high risk of breast cancer due to a family history of the same. If you wish to discuss about any specific problem, you can consult an IVF Specialist.
1871
people found this helpful
View All Feed