About
My experience is coupled with genuine concern for my patients. All of my staff is dedicated to your comfort and prompt attention as well.
...more
My experience is coupled with genuine concern for my patients. All of my staff is dedicated to your comfort and prompt attention as well.
Location
Photos (6)




View All Photos
Amenities
Parking
Cafeteria
Online Appointments
Reception
Waiting Lounge
Credit Card
Blood Bank
Network Hospital

Doctor in Abhivrit Aesthetics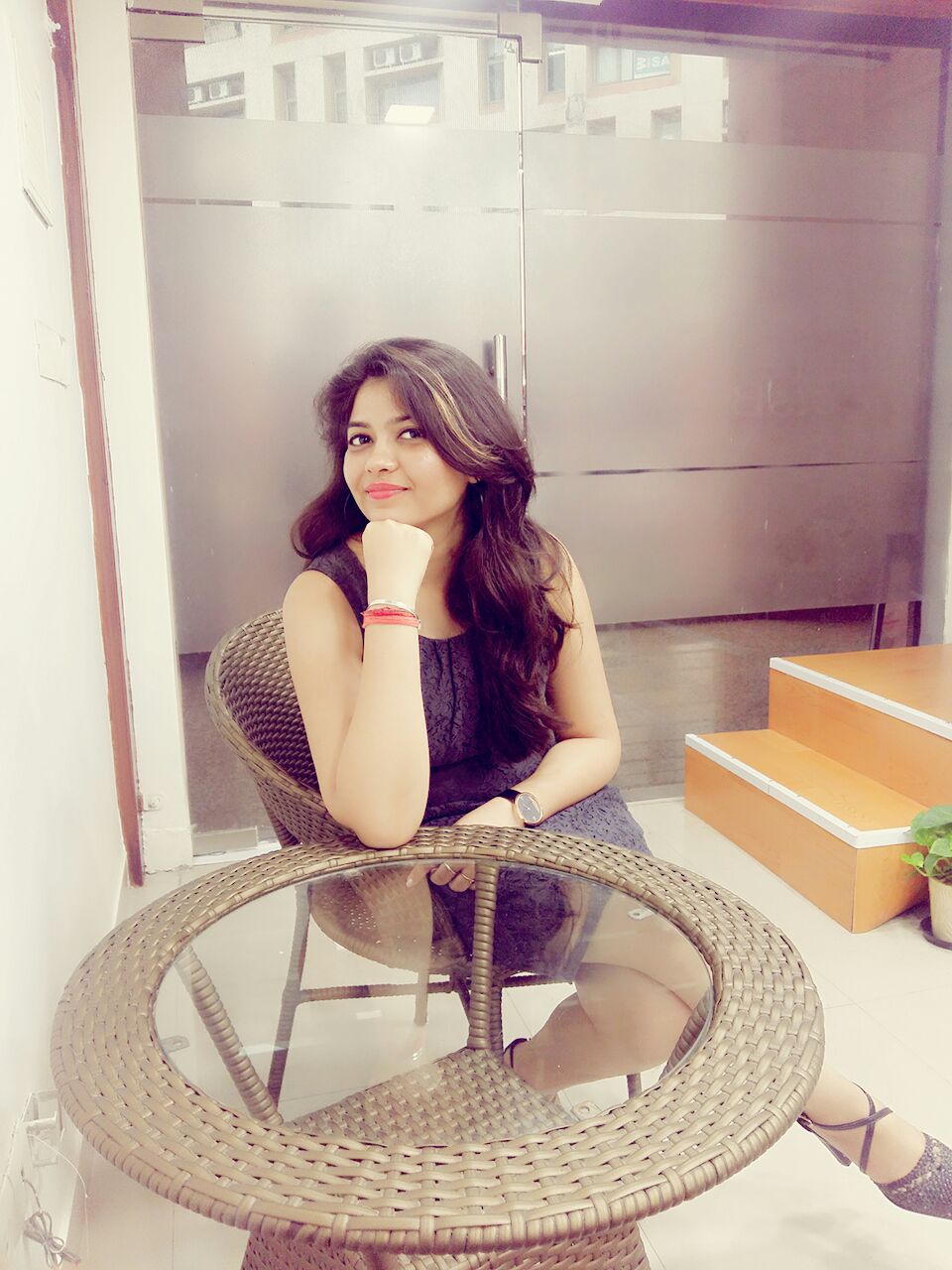 BHMS, Fellowship in Medical Cosmotology
Homeopath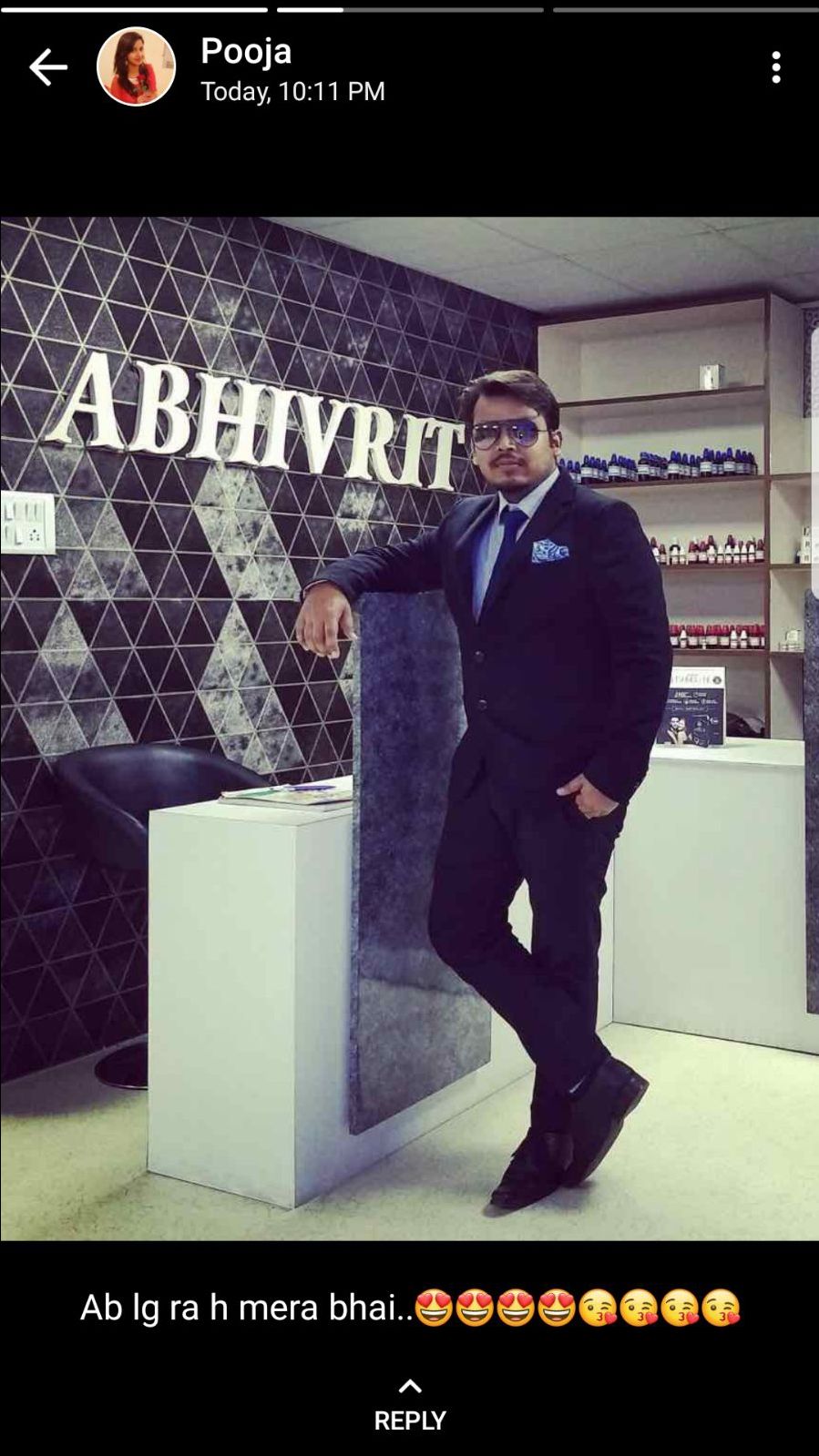 BHMS, Fellowship In Medical Cosmetology
Homeopath
Specialities
Homeopathy
A natural alternative form of medicines, which efficiently treats various diseases
Patient Review Highlights
"Thorough"
1 review
Reviews
Mahi Sharma
Nov 21, 2018
Hardworking Doctor... Doing great job!!
Feed
Shared 4 weeks ago • Featured Tip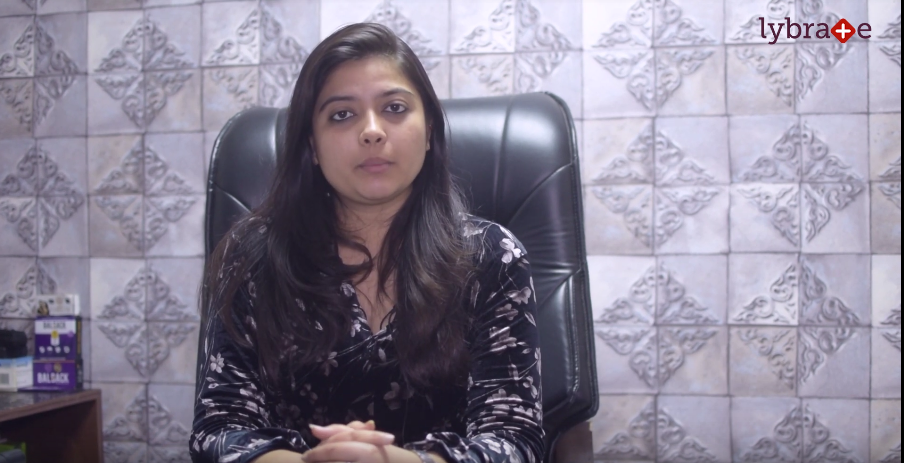 Are you experiencing problems with your periods because of hormonal imbalance? This condition, known as PCOD and PCOS, or polycystic ovary syndrome, may make it difficult for you to get pregnant, and unwanted changes in your appearance are also indicated. In most cases, women with PCOD develop small cysts in their ovaries.
4376
people found this helpful
Shared 1 month ago • Featured Tip
Skin cancer is a condition with abnormal and cancerous skin growths. This often develops due to the over exposure of skin to the rays of the sun. The three main types of skin cancer include basal cell carcinoma, squamous cell carcinoma and melanoma. Skin cancer affects those areas of skin which remains sun-exposed including ears, neck, chest, scalp, lips, face, hands, arm and legs. It can also develop on those areas of skin that are not exposed to sunlight like beneath toenails or fingernails, on palms and on genital area.
Risk factors associated with skin cancer
Here are some of the factors which increase your risks of getting skin cancer:
1. Fair complexion: Low levels of the pigment melanin in skin causes fair complexion. Fair- skinned individuals who have a history of hazel or blue eyes, repeated sunburns and people who have red or blond hair are highly susceptible to developing this form of cancer. Less pigment in skin makes an individual more vulnerable to skin damage from harmful UV radiation.
2. Excessive sun exposure: Exposure to the sun may lead to the development of skin cancer, if you don't protect your skin by sunscreen and clothing. Tanning beds and lamps may also increase the risk of developing this type of skin cancer.
3. High-altitude places: The exposure to sunlight is more intense in areas of high altitude and near the equator. Living at higher elevation also makes you more vulnerable to radiation because the sunlight is strongest there.
4. Moles: People with abnormal moles are at a higher risk of developing skin cancer. These moles are irregular in shape and are larger than normal moles.
5. Precancerous skin lesions: Your risk of developing skin cancer increases if you have skin lesion. These are scaly and rough patches that range from brown to dark pink in color. The most commonly affected areas are head, hands and face of fair-skinned people.
6. Weak immune system: Weak immune system caused by HIV or AIDS and immunosuppressant drugs that you take after an organ transplant may increase your risk of developing skin cancer.
4159
people found this helpful
Shared 1 month ago • Featured Tip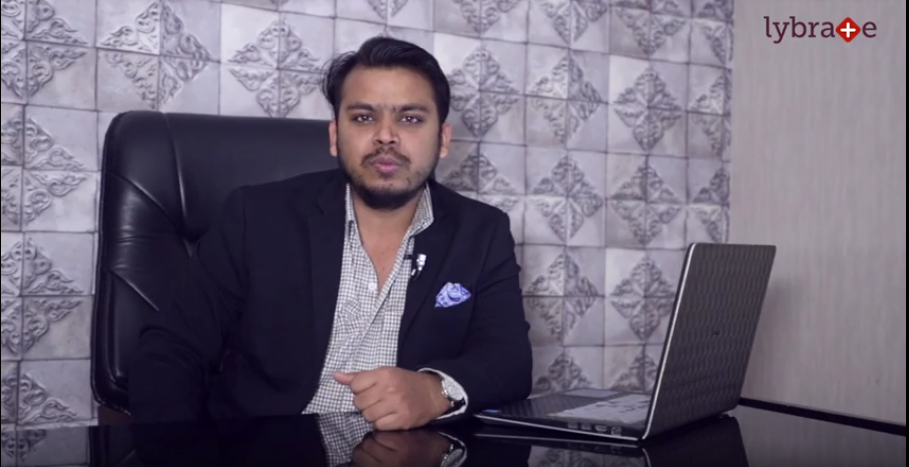 Hair loss is a prime concern for many men and women these days, whether it is genetic, due to stress, bad haircare or any medical condition. But with advances in the field and adequate research, various new techniques have cropped up in the market which can combat the fertilization with ease. Platelet-Rich Plasma or PRP, is showing impressive results in reversing hair loss.
4482
people found this helpful
Shared 3 months ago • Featured Tip
Skin irritants are everywhere. Even in your house, there is practically no place where there are no skin irritants. Laundry detergents, air fresheners and floor polishes are just a few factors that cause skin itching. The reason why this happens is because products like air fresheners and floor polishes take away essential oils and water from the skin which leads to dryness and irritation. This type of dry, itchy skin can also progress to skin conditions like eczema.
Here are some ways you can stop your skin from becoming dry and itchy:
1. Wear gloves
The ideal thing to do would be to wear soft, thin cotton gloves and only wear rubber gloves on top of that. Do not touch a bucket or sponge without it. Even if you cannot wear soft, thin cotton gloves underneath, at least wear the rubber gloves as this protects your hands from irritants.
2. Rinse after swimming
Chlorine is one of the principal causes of itchiness in your skin. It is absolutely essential that once you have finished swimming you rinse your body with water and a little soap. Even more importantly, use a moisturizer with glycerin in it, as this will keep the moisture trapped inside. Glycerin is particularly good at holding on to moisture.
3. Petroleum jelly
Petroleum jelly has been proven to reduce the chances of dry, itchy skin because it contains only one ingredient. This one-ingredient formula is especially great when it is applied to sensitive skin. The reason why one ingredient is better than a moisturizer with many chemicals is because a one ingredient formula is gentler and therefore creates a protective barrier against irritants.
4. Oatmeal baths
For this kind of treatment, grind oatmeal in a blender and then sprinkle it in your bath water. Oatmeal has an anti-inflammatory substance known as avenanthramides which decreases itching and redness of the skin.
5. Cleanliness
This is perhaps the most important tip which can be given. If you do not regularly clean your floors or wash your bed sheets in hot water than you are at a high risk of getting mites and these are one of the most common irritants of your skin.
4327
people found this helpful
Shared 4 months ago • Featured Tip
Drug rashes are generally defined as the reaction of the body to certain kinds of diseases. Different drugs result in different kinds of diseases which sometimes are as dangerous as being life-threatening.
There are different types of drug rashes. They can manifest in different forms. Common ones are:
1. Blisters and swelling
Many drugs result in acute blisters and swelling in different parts of the body. This condition, if unchecked may aggravate leading to dangerous consequences.
2. Prolonged high fever
Continuous rise in fever is often diagnosed as a serious consequence of certain drugs.
3. Abnormal redness of the skin
Few medicines often result in sudden reddening of the skin. This condition continues till the drug is discontinued.
4. Rash and itching
This is considered as one of the most common side-effects of medicines. Often medicines result in continuous itching and rashes on the skin that also causes swelling if unchecked.
5. Swelling of tissues
Tissues often swell up as a result of consumption of certain medicines. Consequently the concerned person experiences problems in breathing and often a drastic fall in blood pressure.
However there are ways that one can adopt in order to combat drug rashes.
1. Identify and discontinue using the drug
One of the most essential ways of combating drug rashes is to identify the drug and immediately discontinue consuming it.
2. Avoid using chemicals
One way of easy recuperation is to avoid using chemicals, soaps on the affected areas. If continued to use, they aggravate the already caused damage. On the other hand calamine can be used for treating drugs.

3. Wear loose-fitting clothes.
Wearing tight clothes that sticks to the body further damages the skin. Instead one should try to wear loose fitted clothes that allow the skin to heal.

4. Apply cool compresses.
Taking cool showers or applying cool compresses over the affected areas significantly help to recuperate fast.
4052
people found this helpful