About
Our medical care facility offers treatments from the best doctors in the field of Child Psychologist, Counselling Psychologist, Health Psychologist.By combining excellent care with a stat...
...more
Our medical care facility offers treatments from the best doctors in the field of Child Psychologist, Counselling Psychologist, Health Psychologist.By combining excellent care with a state-of-the-art facility we strive to provide you with quality health care. We thank you for your interest in our services and the trust you have placed in us.
More about Mindscape Centre for Counselling & Psychological Well-Being
Mindscape Centre for Counselling & Psychological Well-Being is known for housing experienced Psychologists. Dr. Upasana Chaddha Vij, a well-reputed Psychologist, practices in Delhi. Visit this medical health centre for Psychologists recommended by 83 patients.
Timings
MON, WED-SUN
10:30 AM - 02:00 PM
03:00 PM - 07:00 PM
Location
E-5/1 first floor Malviya Nagar
Malviya Nagar
Delhi,
Choose State
-
110017

Get Directions
Photos (4)



Videos (1)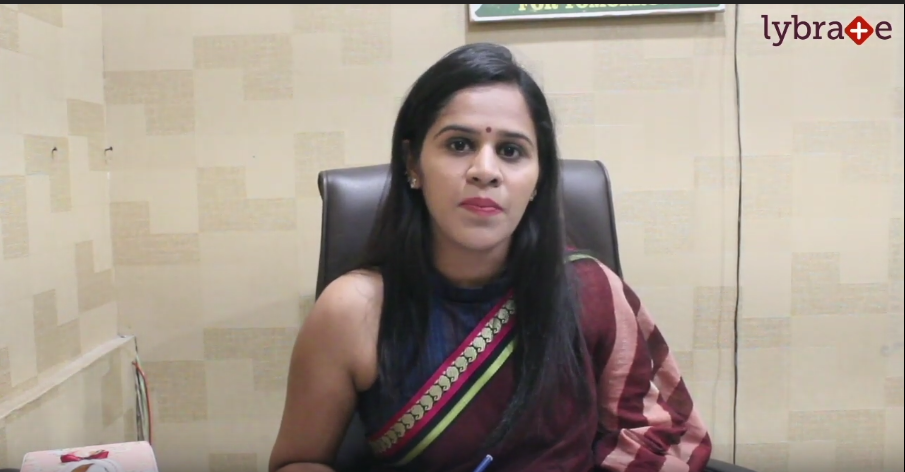 It's important to recognize and treat mental illnesses in children early on. Once mental illness develops, it becomes a regular part of your child's behavior. This makes it more difficult to treat.
read more
Doctor in Mindscape Centre for Counselling & Psychological Well-Being

MA - Psychology, PhD Psychology
Psychologist
Book appointment and get ₹125 LybrateCash (Lybrate Wallet) after your visit
Services
Submit Feedback
Submit a review for Mindscape Centre for Counselling & Psychological Well-Being
Your feedback matters!
Write a Review
Patient Review Highlights
"Professional"
4 reviews
"Prompt"
1 review
"Well-reasoned"
15 reviews
"Helped me impr..."
2 reviews
"Nurturing"
1 review
"Thorough"
3 reviews
"Practical"
3 reviews
"knowledgeable"
20 reviews
"Sensible"
2 reviews
"Caring"
11 reviews
"Very helpful"
34 reviews
"Saved my life"
2 reviews
"Inspiring"
3 reviews
Reviews
Verified
May 31, 2018
its was really good experience to take sessions with Dr. Upasana, her advice & suggestions helps me a lot. She gave me a positive approach towards life and my life become easy . Thank you Dr. Upasana and her team Vision solution
Parminder Singh
May 31, 2018
its was really good experience to take sessions with Dr. Upasana, her advice & suggestions helps me a lot. She gave me a positive approach towards life and my life become easy . Thank you Dr. Upasana and her team Vision solution
Verified
Jun 8, 2018
Experience was very good, Dr was very polite and her staff was very good I would love to recommend this doctor, Thank you Dr Upasana Chaddha Vij
Verified
Apr 29, 2018
It was a wonderful experience, where ma'am actively listened toe and was pro active in clarifying my experiences
Kanhaiya
May 31, 2018
I was suffering from depression & Doctor treated me very well i would like to recommend this dr
Ritika
May 31, 2018
Good Experience with the Dr would like to recommend all
Feed
Mental health and its treatment is often collaborative work between doctor and client. While medications are recommended for the symptoms you are experiencing, it is also essential that you also undergo therapy. Psychotherapy is beneficial when you want to make changes in your life and help yourself to grow as an individual free from being dependent and anxious about not being able to be on your own. Get in touch with a therapist around you or online. Take care.
Get in touch with your psychiatrist. Also for generalised anxiety disorder I would suggest you begin by making some lifestyle changes too. Start relaxation ecercises and mindfulness training activities. Cognitive behavior therapy is also very efficient in treating gad. Get in touch with a psychologist near you or online.
1
person found this helpful
Happily ever after is much more a choice these days than the fairy tales. It's hard to find out someone who will love you for no reason, and if they have the reason, then you are immensely blessed. In an extraordinary relationship, it is just that 'extra' effort that situation demands gradually. The lack of it and the whirlwind courtship is over.
Keeping a realistic view about what may come in the future will help you with a healthy approach to every single thing and even your relationships. So even if visiting a relationship counselor can do the work for you, it should be considered as an option, culminating all odds.
The counselors interact with you in different sessions and bring out the actual reason behind your problems. Just don't shy away and speak your heart out to get the most benefits out of these sessions.
A realistic view: They bring you to the real world and tell you where the relationship is standing actually. They listen to all your problems, and you have someone to talk to without the fear of being judged.
The working area: If you're honest enough in your approach, they will tell you where to put in your effort to make your relationship work.
Some private time: Spending some time together, trying to enact on the points you have been advised by the counselor, will form the bond again.
Much needed space: Everybody needs some separate moments, and you are no exception. Think what you exactly want from this relationship and give some lonely time to your partner as well to work on it.
Q&A sessions: The counselors tend to understand your real feelings by making you talk. Think of all those beautiful moments; you'll have your answers there.
Differences: Don't expect your partner to change overnight and help him in fighting with his own flaws. Be on his side, even when you are in the counselor's chamber to show your support towards the relationship. Listen to what the counselor has to say.
Respect: Whatever you give will come back to you, and your relationship is not an exception. Your spouse is also a human and is expected to make mistakes. You learn how to deal with this part in your sessions.
Honesty: The backbone of a relationship, honesty in future endeavors is the key to a harmony filled relationship. Work on it if it lacks because the counselors cannot help you without it.
Communicate gently: Don't interrupt; instead listen to what your partner has to say.
Keep your cool: Control your anger while talking. It can be disruptive and destructive at the same time. You'll not be able to even listen to what the counselor has to say.
Take a deep breath, approach a counselor, recreate the magic and make your relationship work. It is as special as it was in the beginning.

3919
people found this helpful
Human relationships are fragile in nature. It takes lesser time to break a relationship than to make one. Irrespective of its tenure, the end of a lovely relationship can leave you heartbroken and hamper your entire life. It not just affects your emotional well-being, but has the possibility to hamper your overall physical health. You must remember that there is no magic formula to help you cope up with the pain of losing. But, you will have to be determined to help yourself in this difficult time.

Most of us are forced to start our personal life from ground zero or the scratch, soon after we are left to struggle alone following our break-ups. You must have heard it from most of the people surrounding you that time heals all. But, it is your effort along with the time that will help you come out of the depressive phase.

Here are certain tips to help you to come out of the depressive phase after a break up:
Talk or write: Any emotional problem grows bigger as you try to hide it from others or yourself. You should not bury the emotions within you and treat them as dead secrets. You will have to talk it out with friends and closed ones. If that is what you don't want to do absolutely, you must at least try and relieve yourself of the burden by writing about it in private. Try and get rid of the tendency to suppress the unpleasant feelings. After pouring out all the feelings on paper, destroy the paper into shreds and throw it out of the house. While destroying the paper affirm " with this I destroy and uncreate the energy I invested in this relationship.
Do take care of your body: The first thing that we tend to forget at the time of break up is our physical health and to maintain personal hygiene. Most of us skip our meals, don't take showers and lead a secluded life. This should be avoided as your health comes first. You will have to take proper meals and maintain personal hygiene so that you don't put your health at risk.
Go and exercise: You can pump out your endorphins through cardio exercises. This helps a lot. This will also lower the stress levels and improve your cognitive functioning.
Remember the great things in life: It is the time when you must look back and remember all the great moments of your life. You must not feel low and lose your self-confidence. Rather, you must feel confident by remembering the golden moments. Remind yourself of all your greater goals in life and treat this break up as a petty issue.
Meditation: Meditation helps them focus their life on track.

Track your life - Create a journal where you want to go. Create several pointers in symbolic form in a journal or in drawing form. Give a date and time to each pointer. Create steps how will you reach the next pointer. And thus creating the track of your life.
Declutter - by removing the things which were given by the person.
All individuals get nervous or anxious at some point of time or the other due to a plethora of reasons. But for some individuals, anxiety becomes so frequent and forceful, that it overpower their lives. Most of the normal anxiety are short lived and the feelings may last for few hours. However, an anxiety problem becomes an anxiety disorder when anxious feelings are very intense and last for weeks or months. Anxiety disorder exists in different forms like panic attacks, social anxiety and phobia.
The most common form of anxiety is Generalized Anxiety Disorder (GAD) during which an individual worries too much about everyday things and situations, both large and small. The person in this condition has persistent anxious thoughts on most days of the week, for six months. Moreover, the anxiety is so overpowering that it interferes with daily life and is coupled by noticeable symptoms like fatigue. The anxiety level goes to such an extent that causes a lot of dysfunction and suffering. If a person suffers from sleep problems and finds himself regularly awake and agitated or worried, then it is a tell-tale sign of generalized anxiety disorder. This is followed by a situation when one wakes up overstimulated with mind racing and one is unable to calm down.
When the anxiety is tied to a specific situation and the fear is overwhelming and out of proportion to the actual risks then the condition is phobia. This can be due to anything ranging from crowd, animals to flying in an aeroplane or using an escalator. Muscle tension like clenching of jaw or fists or flexing of muscles though out the body always accompanies anxiety disorders. Regular exercise can help keep muscle tension under control, but the tension may get triggered up if an injury or other unforeseen event disrupts a person's workout habits. Panic disorder is repeated, unexpected panic attacks where one encounters panic in a situation where most people wouldn't be afraid. Anxiety also leads to chronic digestive problems like cramping and bloating of stomach.
Social phobia or social anxiety disorder occurs when one develops an intense fear of being judged or embarrassed in public. People with social anxiety disorder have a tendency to worry for weeks leading to an event or situation. When and if they manage it, they tend to be deeply uncomfortable and are always judgemental about it. In case of social anxiety disorder, the anxiety is triggered by everyday situations like one-on-one conversation at a get-together, or eating and drinking in front of small group. The person feels that everybody is watching him and experiences profuse sweating, trembling, nausea and person becomes tongue-tied. These disruptions make it hard for the person to meet new people and maintain relationships.
Panic disorder causes terrifying panic attacks when the person experiences a sudden gripping feeling of fear and helplessness which lasts for several minutes. It is generally accompanied with scary symptoms like breathing problems, a pounding heart, numb hands and sweating.
Excessive fear of being separated from home or a loved one is separation anxiety disorder. Post -traumatic stress disorder is an anxiety disorder in which the patient relives a disturbing or traumatic event like a violent encounter, the sudden death of a loved one.
An anxiety disorder affects the thinking, feelings as well as behaviour of a normal person. It's important to seek professional help if one see any of the warning signs of anxiety disorders in an individual.
3820
people found this helpful
Somatic symptom disorder is when you put so much focus on symptoms such as pain or fatigue that you have trouble functioning or experience severe emotional distress. You will be visiting the doctor a lot, completely unnecessarily and will waste a lot of money when you have no major health concerns. However, there are treatments which can help you cope with this problem. Read further to find out what they are:

Symptoms
1. Worrying excessively about an illness which has not yet occurred
2. Frequent health care visits
3. Fear of physical activity damaging your body
4. Fearing that the evaluation of doctors is not adequate
There are many more symptoms which may indicate that you are suffering from somatic symptom disorder. However, the most important way of telling whether someone is suffering from somatic symptom disorder or not is to see whether the patient is overly worried about a physical problem which has not yet occurred. One of the first steps in making sure that this does not happen is finding out what causes the problem and preventing it. Here are the causes of somatic symptom disorder.

Causes
As with other psychological disorders, the exact cause of somatic symptom disorder is not yet known. However, there are a number of factors which may increase the risk of it. Here they are.
1. Genetic and biological factors
These as well as an increased sensitivity to pain are some of the factors which you have no control over.
2. Environment you grew up in
Just like the genes you have, the environment you grew up in and your family influence will have a major impact on whether you develop the condition as well.
3. Problems processing emotions
When people have problems processing emotions, their physical symptoms seem like a bigger problem than they actually are.

Treatment
Luckily, there are treatments for this disorder as well. They include.
1. Psychotherapy
Psychotherapy is the most common treatment used to help people with somatic symptom disorder.
2. Medications
Since depression and pain often occur when a person is suffering from somatic symptom disorder, antidepressants can be given as well.
1
person found this helpful
Start becoming more introspective. Start writing when you are becoming angry. Anger is an emotion that puts us under its control and we react. You may want to practice being more aware of your thoughts. Writing them down can help you detach a little and help you voice your concerns more appropriately. You could consider visiting a counselor for the same.
lybrate-user I would suggest practisisng deep relaxation and going for a nature walk in a nearby park. Spend some time practicing deep breathing. Talk to a close one whom you can trust regarding your anxieties or highly recommend you to visit a psychologist for an assessment of your sources of anxiety. Lack of sleep can further worsen your anxiety.
Anxiety is a common issue with growing teenagers. It is not the typical anxiety before exams or academic projects. It is more than that. Anxiety may be the result of the hormonal changes, which predominantly affect the adolescent years of growth. While your body copes with different changes, your mind tangles between the future liberty and present restrictions. Knowing certain facts about this anxiety trail can help you to cope with it.
1. Anxiety is not always a disease: Anxiety is not always a disease. It is a normal phenomenon among adolescent teenagers. However, in certain cases it may be severe for some teenagers. They may feel crippled with anxiety. Under such cases, one would require psychiatric help.
2. Talk to someone: A great way to relieve yourself from stress due to anxiety is to speak with someone. It can be a friend or someone close to share your thoughts. If you know the reason of your anxiety, share it, discuss it. You will definitely feel better.
3. Take a break: Entertainment and break from academic work and schedule is necessary for teenagers to lower anxiety traits. However, if the anxiety is due to peers, you may even take a break from them and engage in family.
4. Cry out loud: It is not a silly thing to cry when you are stressed under anxiety. Crying is an emotional outburst which essentially relieves the stress due to anxiety and lets you control the emotional disturbed state of mind.
5. Good sleep: Sleep is necessary for both mental and physical rest. You need to overcome from the fatigue of routine works, stressful events, peer factor, etc. Catching the essential 8 hour sleep is a great way to overcome anxiety issues.
6. Don't be conscious: Anxiety is a common factor among all your peers. You are not the only one coping with anxiety stress. So, take it light. Relax and don't be conscious about your anxiety problems. Consider them to be temporary.
7. Be confident: Losing confidence under the stress due to anxiety can be even more disastrous. The effects will never be better. So be confident about whatever you do, whether right or wrong. Every person learns from his own activities. Whether right or wrong, everything will give you a lesson. So you will never be a loser, you will win a lesson.
8. Don't feel stupid: Being stressed with anxiety is not abnormal or stupid. Everything is okay with you, and you are not the stupid fellow out there.
9. You are not weak: Anxiety is not a sign of weakness. You can rather make it your strength. Fight it back and keep your energy and enthusiasm high.
10. Anxiety is temporary: As you move ahead of the adolescent period, anxiety will faint. You will be more confident and matured, able to tackle anxiety. So consider it to be an affair of a few years.
4221
people found this helpful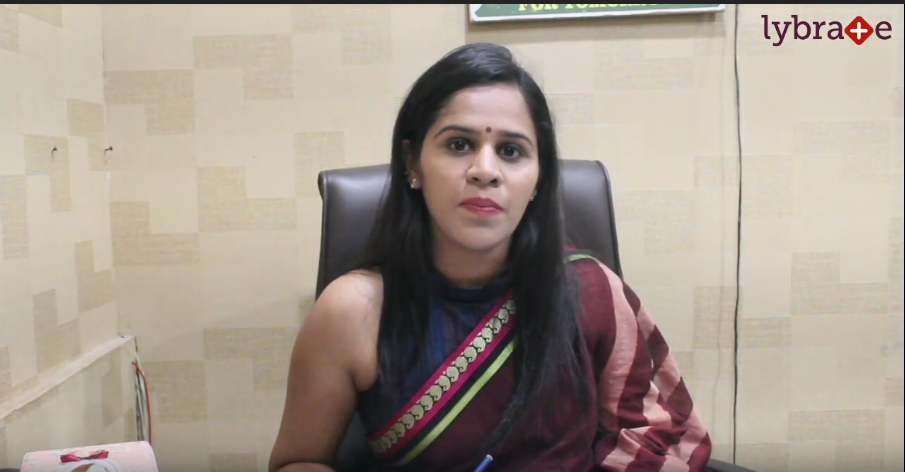 It's important to recognize and treat mental illnesses in children early on. Once mental illness develops, it becomes a regular part of your child's behavior. This makes it more difficult to treat.
3856
people found this helpful
View All Feed