About
It is important to us that you feel comfortable while visiting our office. To achieve this goal, we have staffed our office with caring people who will answer your questions and help you ...
...more
It is important to us that you feel comfortable while visiting our office. To achieve this goal, we have staffed our office with caring people who will answer your questions and help you understand your treatments.
More about Varsha Clinic
Varsha Clinic is known for housing experienced Gynaecologists. Dr. Neena Kawatra, a well-reputed Gynaecologist, practices in Delhi. Visit this medical health centre for Gynaecologists recommended by 50 patients.
Timings
Location
Plot No 11206, Doriwalan,Karol Bagh. Landmark:-Near Tibbia College Chowk, Delhi

Get Directions
Services
Submit Feedback
Submit a review for Varsha Clinic
Your feedback matters!
Write a Review
Feed
Nothing posted by this doctor yet. Here are some posts by similar doctors.
Shared yesterday • Featured Tip
DNB (ENT), MBBS, MNAMS - Otorhinolaryngology
Nasal allergy is something that needs proper care and treatment to opt. Nasal allergy is the home to serious health issues, so it is prominent to know the reason behind it. Sometimes people get allergic to dust, tree pollen, some flowers, animal dander or it might be something else which is causing irritation in the nose. Treat your allergies on the priority basis because it is not something which can be ignored. Give a look at the below-mentioned symptoms and know the precautions that can find a way to get you out of this.
Do not ignore the symptoms mentioned above because a small mistake can cause the serious problems. The aforementioned points are also beneficial, but the reference of a doctor can provide the best ways possible. Proper care is necessary to be taken if you want to keep your nose working smoothly. Get the best advice and choose soothing breath for you.
1
person found this helpful
Shared yesterday • Featured Tip

MS - Obstetrics and Gynaecology
Polycystic Ovarian Disease results from the disorder more commonly known as PCOS or Polycystic Ovary Syndrome. A syndrome is starkly different from a disease, for the former entails a set of symptoms usually occurring in concurrence, while the latter means a particular biological condition with an identifiable reason behind it.
A syndrome solicits your concern and forethought in order to eliminate or at least control the chances of an underlying disease. Trigger to a syndrome is undetectable and hence fighting it efficiently is fairly problematic. It is rare to find adolescent girls without hormonal problems.

Hormonal imbalances are just too common to be a novel topic any further. Polycystic Ovary Syndrome is faced due to imbalances in hormone secretions. It refers to the development of multiple cysts in your ovary. This condition usually affects women falling within the age group of 15 to 50. Eight among ten women, at a given point of time, are reported with PCOS. Symptoms of PCOS, when neglected, can lead to Polycystic Ovarian Disease. If you have been facing similar health issues, it is advisable to undergo a check- up and get diagnosed at the earliest possible.
Symptoms of Polycystic Ovarian Disease
A receding hairline or increased hair fall can lead to thinning of scalp hair. Such a sign should not be taken lightly as it could be indicative of Polycystic Ovarian Disease.
Extremely painful menstruation, irregular periods or prolonged periods with heavy bleeding might be reason enough for worrying.
Development of acne could be another sign. Acne is common to girls attaining puberty, but an unprecedented growth should be a matter of concern.
Patchy skin, pigmentation and discoloration of the skin are the other symptoms.
PCOS may also result in continual depression and anxiety.
Obesity is the most commonly noticed symptom. People suffering from Polycystic Ovarian Disease have lower metabolism and thus, reducing weight is an ordeal.
Many women tend to grow thick facial hair or chest hair. Such a condition discourages the person to go out in public. It leads to social ostracizing which further bears severe effects on one's mental health.
PCOS mostly affects women belonging to the childbearing age. As a result of this syndrome, females stop ovulating. Conception becomes extremely difficult as the syndrome may lead to infertility.
Polycystic Ovarian Disease can result in Type 2 diabetes or even cardiovascular problems. If not diagnosed and treated at an early stage, it might lead to ovarian cancer. There is hardly any preventive measure to counter the chances of such a syndrome, but certain alterations in your diet under the guidance of a dietician and regular exercising can improve your health.
1
person found this helpful
Shared yesterday • Featured Tip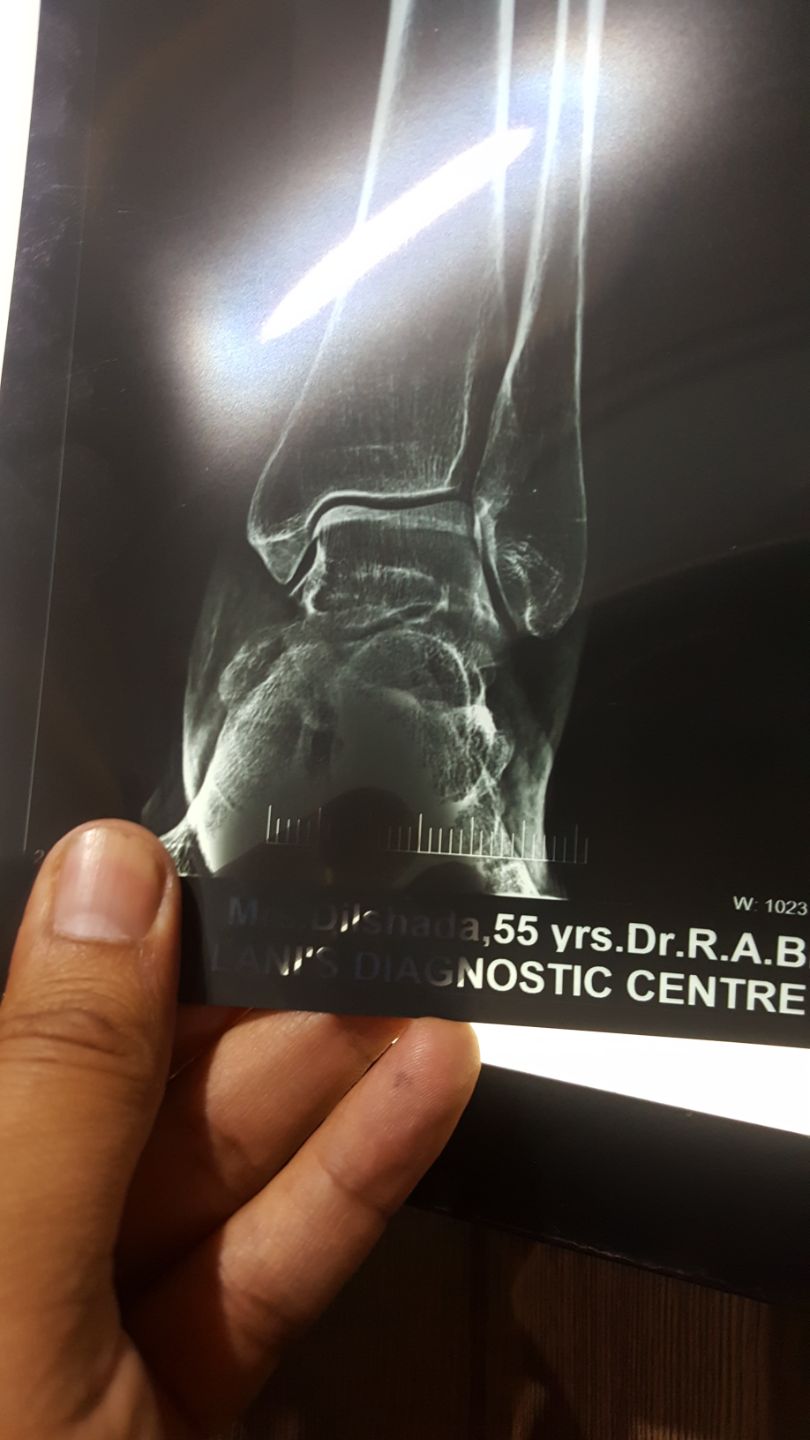 MD - Medicine, Diabetologist, Thyroidologist & Endocrinologist
General Physician, Srinagar
Most of us today live a hectic life be it pressing deadlines or tiring social engagements, but in all this hustle and bustle we tend to often neglect our health. Do we know that today for all of us there is a great need for preventive care, especially in today's world where the threats are magnified. This also includes being able to get the proper guidance to imbibe a healthier lifestyle with regular tests and health checkups that will help us in knowing our present state of health and will help is in identifying risks and threats well in advance.
Did you know, that almost seven out of ten fatalities or deaths are caused due to chronic disease and that half these cases do not recognise the early symptoms and risks with proper screening and regular check ups! Sounds familiar, are you also one of those who have never cared for preventive healthcare check ups?
These preventive health checkups are actually life saving, as they update you on how fit and healthy you are. Preventive health care basically deals with the prevention of diseases and conditions that may be caused due to environmental factors, genetic predisposition of the patient, lifestyle choices as well as disease agents. In this field, constant check ups and preventive action equips people to deal with and ward off these causes so as to prevent the onset of a number of disease and ailments. Here is everything you need to know about preventive healthcare.
In today's time it is very simple to get a preventive health check up done, all it takes is a simple blood and urine test at a lab and you will be able to know all you need to know about your health. Further, if there has been an outbreak of an epidemic where you live, then preventive health care will help in getting the right tests done at the right time so as to ensure that you get the proper vaccinations. With preventive healthcare, you can also get genetic testing done on a regular basis so as to learn more about preventing diseases like asthma, cardiovascular diseases, diabetes and many others that one might inherit genetically.
It is time that we take care of ourselves by booking a full body check up today and live a healthy and stress free life.
1
person found this helpful
Shared yesterday • Featured Tip

MCh - Cardio Thoracic & Vascular Surgery, MBBS, MS - General Surgery
Heart Blocks are a result of plaque buildup in your arteries, which blocks blood flow and circulation to the heart, causing heart muscle damage and heightens the risk for heart attack and stroke.
Arteries which have smooth and elastic walls become thick and restrict blood flow from the cholesterol deposits over the years. Blood clots can also block the arteries that supply oxygen rich blood to the heart. These can eventually lead to strokes and heart attacks.
Some warning signs that you may be at risk of heart blockage:
Have you had a mild stroke: Plaque that accumulates in the carotid artery supplying oxygen rich blood to the brain can cause a stroke. People who have had strokes are more prone to heart attacks.
Do you often feel fatigue and dizziness: Reduced oxygen from poor circulation and blood flow can result in fatigue and tiredness as well as dizziness.
Experiencing shortness of breath: Poor blood flow can lead to shortness of breath from even mild forms of exercise or even from carrying out daily chores or walking.
Sudden chest pain: Chest pain or angina result from reduced supply of blood to the heart. It can be felt as pressure, tightness in the chest, squeezing in the chest, numbness or burning.
Unexplained lower back pain: This can result from pressure in the spine as a result of pinched nerves due to compressed vertebrae discs as a result of poor blood flow.
Erectile dysfunction in men: If an erection becomes difficult or impossible, it could be a warning sign of clogged arteries. These arteries supply blood to the pelvis area and help achieve an erection.
Calf pain: Blocked leg arteries can cause calf pain, especially in smokers . THis is an early sign of possible heart blocks.
Painful, numb and cold hands and feet: Plaque build up in the arteries of the extremities can cause numbness and coldness in the hands and feet.
Remember early detection is the key to prevent or delay heart attacks.
5
people found this helpful
Shared yesterday • Featured Tip

Ingrown hair refers to a situation in which a part of the body hair which has been trimmed, shaved or tweezed grows back into the skin in a curled form. This sometimes causes painful and discomforting skin conditions such as swelling, bump formation and chronic pain in the area from where the hair was removed.
This condition is mostly common among people who have very tightly curled hair on their entire bodies. Among men the most affected areas are cheeks, chin and neck. Additionally, they can also appear in cases of men who regularly shave their head. In case of women, ingrown hair is common in areas like armpits, pubic region and legs.
The most common signs of this condition are:
Small skin bumps (papules)
Small, pus-filled, blister-like lesions (pustules)
Hyperpigmentation (skin darkening)
Long lasting and chronic pain
Ingrown hair might also occur if you do the following activities:
Pulling your skin while shaving your body hair can give rise to ingrown hair. This in turn allows the shaved hair particles to penetrate back into the skin without growing outwards.
Tweezing of hair can also lead to the hair particles to grow inwards instead of growing outwards.
Some common complications associated with this condition are:
Bacterial and fungal infections that usually happen from scratching of the affected area.
Hyperpigmentation of the skin which involves an abrupt darkening of the skin areas.
Permanent scarring of the tissue of the affecting skin.
1
person found this helpful
Shared yesterday • Featured Tip
MBBS Bachelor of Medicine and Bachelor of Surgery, DNB - Obstetrics & Gynecology, DGO
There are two types of abortion, namely medical and surgical. In case of medical abortion, pills are taken to terminate the pregnancy; whereas surgical abortion is done if the pregnancy has reached an advanced stage when pills are ineffective. While generally there are no health risks or negative effects of abortion on fertility, there are rare cases of complications, which can give rise to severe symptoms post abortion. Following is the information you need to know about abortion and its effects on fertility:

When to seek medical assistance ?
It is advisable to seek medical help if you have the following symptoms post abortion :
1. Persistent pain in the lower abdomen, which lingers even after taking medication
2. Excessive bleeding
3. A high temperature

Possible effects of surgical abortion on fertility :
1. Infection after abortion
Infections post abortion like Pelvic Inflammatory Disease (PID) if left untreated for long can spread and harm your reproductive organs, thereby impacting your fertility. It can cause complications like infertility or ectopic pregnancy.

2. Damage to the cervix during abortion
Damage to the cervix during an abortion can cause cervical incompetence and consequently increase the risk of miscarriage.

3. Damage to the womb during abortion
There are chances of damage of the womb (uterus) during abortion, resulting in scarring, which can cause fertility issues if not corrected. This is more likely in case you had multiple abortions.
Apart from the above mentioned complications there are a number of other complications, which can happen due to abortion, preterm birth, vaginal bleeding during pregnancy and low birth rate, etc. Further, infertility can also be a possible side effect of abortion pills, which happens due to scarring of the uterus during the procedure of forcible elimination of the fetus. In all such cases it is advisable to schedule regular check ups with your gynaecologist.

1
person found this helpful
Shared yesterday • Featured Tip

DNB - Obs & GYnae, MBBS, D.G.O - Obs & Gynae, Fellowship in Reproductive Medicine
The abnormal growth of the endometrium tissue outside the uterus is known as endometriosis. Ideally, the abnormal tissue is supposed to break down and exit the body. However, in this condition, the tissue is unable to pass out of the body. As a result, the surrounding tissue tends to get irritated and leads to the formation of scar tissues.
The various causes of endometriosis include:
Immune system disorder: Complications in the immune system might render it incapable of destroying the endometrial tissue that grows outside the uterus.
Surgical scar implantation: Certain surgeries such as a C-section may result in the attachment of endometrial cells to the incision area.
Embryonic cell transport: These cells may be transported to other parts of the body by the blood vessels which may lead to endometriosis.
Symptoms
1. Pain during sexual intercourse
2. Pain during periods including pelvic pain, especially during periods, lower back pain and abdominal pain.
3. Excessive bleeding during periods
4. Fatigue
5. Constipation
6. Bloating
The major complication that results is fertility problems. Endometriosis may prevent the combination of the egg and the sperm and thus, impairs your ability to conceive. It is recommended not to delay pregnancy if you have endometriosis. This disorder also tends to increase the risk of ovarian cancer in some women.

How can it be treated?
Endometriosis is usually done using surgery or medications.
Medication: It usually involves painkillers.
Hormone therapy: Some of the hormonal therapies include:

Hormonal contraceptives
Progestin therapy
Gonadotropin-releasing hormone (Gn-RH) agonists and antagonists

Conservative surgery: If a patient wants to become pregnant, surgery is done as much as possible without harming the uterus and ovaries. Suggested procedures include laparoscopy and traditional abdominal surgery.
Assisted reproductive technologies: An example of this form of treatment is In Vitro Fertilization.
Hysterectomy: Under severe circumstances, total hysterectomy is conducted in order to facilitate the removal of cervix and uterus.
1
person found this helpful
View All Feed
Near By Clinics