About
Our goal is to provide a compassionate professional environment to make your experience comfortable. Our staff is friendly, knowledgable and very helpful in addressing your health and fin...
...more
Our goal is to provide a compassionate professional environment to make your experience comfortable. Our staff is friendly, knowledgable and very helpful in addressing your health and financial concerns.
More about BLK Super Speciality Hospital
BLK Super Speciality Hospital is known for housing experienced Nephrologists. Dr. Sunil Prakash, a well-reputed Nephrologist, practices in Delhi. Visit this medical health centre for Nephrologists recommended by 73 patients.
Timings
Location
Rajender Nagar
Delhi,
Choose State
-
110005

Get Directions
Photos (3)



Videos (2)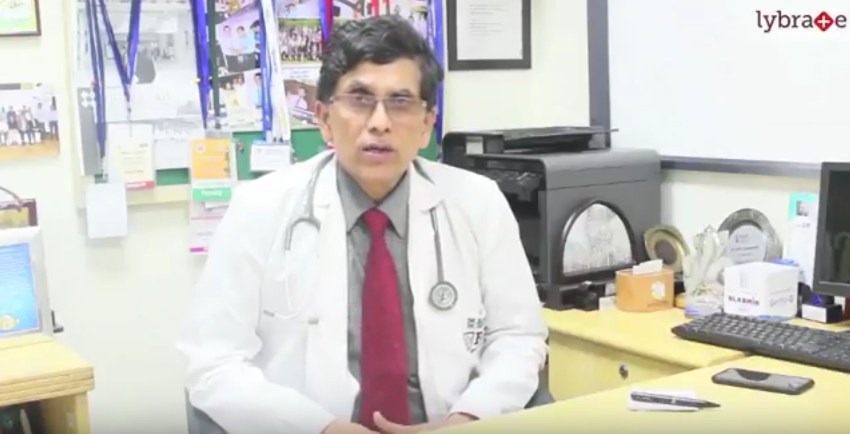 Good Evening Folks!
I am Dr. Sunil Prakash, nephrology. I want to talk to my friends about how to save our kidneys. Kidney diseases are becoming incrementally explosive in India. It is possible due to bad lifestyle and bad food habits and due to pollution and our food change and water change being poisoned by excessive use of fertilizers, chemicals and pesticides. That is why more and more patients are now coming with advanced renal failure. Some important causes of kidney failure are diabetes, high blood pressure and pyelonephritis. Pyelonephritis means inflammation of the kidneys. To prevent kidney disease, I would give you the small formula which I say avoid 5 S. First S is sugar. Avoid excess sugar because excess sugar causes diabetes.
And diabetes causes 50% of kidney diseases. 2nd S is extra salt to be avoided. Increased salt intake gives rise to high blood pressure which causes again lot of kidney failure. 3rd S is smoking. Smoking is bad for heart and kidney and causes damage of both. 4th S is stress. Modern lifestyle is full of stresses, but it is our ability to cope these stresses positively which will give us benefit in our life and inability to cope with stresses causes lot of damage to our organs. 5th is sedentary lifestyle. Sedentary lifestyle means couch potato. Such people will get high sugar. They will be obese, and they eventually get diabetes. Such patient also gets lot of kidney failure. So, if you can avoid these 5 S. Plus if you can avoid some Ds. What are these Ds? Ds are drugs. Like indigenous drug, homeopathic, ayurvedic and painkillers, allopathy should be avoided.
They damage the kidney. Even now some commonly used drugs like are also being implicated which causes kidney failure. Any drug which is taken without consideration or without consultation is competent to cause kidney damage. It is called interstitial nephritis. And sometimes it leads to irreversible damage. So, avoid drugs, avoid unnecessarily IV, angiography, CT scans. They should only be done when there is enough evidence that by doing this test and diagnosis, the patient will benefit. And the benefit is more than the risk of die. 3rd D is to avoid dehydration. Especially in summers, in India, especially north India, especially elderly people wo are diabetic, if anti-blood pressure medicines, they should avoid dehydration. Sometimes the dehydration will cause fall in blood pressure and will give rise to acute kidney failure.
So, if you can avoid all these things and live the good lifestyle or top of it I would recommend, people who are above 50 years of age, who are diabetic, hypertensive or whose family has the history of diabetes, kidney failure or any other hereditary failure, they should go for a routine check-up at least once in 6 months. And the check-ups are very simple. Like doing your blood pressure, measuring your blood sugar, doing your serum creatinine and ordinary urine examination. In fact, all healthy people, middle age people should also do it. So, at this point of time, I think I want to say that the treatment of chronic kidney disease by dialysis and transplantation is very expensive. In a country where average income is 15,000/- to 20,000/- of a family for four people.
For them, dialysis and transplant are not possible. The future of kidneys diseases and management in our country lies in prevention and that is what friends, let us lead a good healthy lifestyle. Let us avoid pollution. Let us eat normal foods and lead a good active life. Another important thing is to eat little bit less and walk more. Middle-aged people at least should walk 10,000 steps every day. If we can follow these simple rules, we can be safe from dialysis and transplant.
And thank you very much for your time.
read more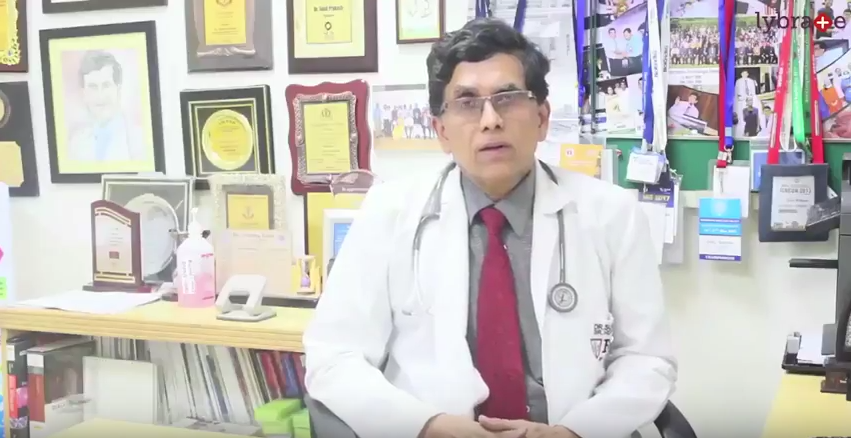 Good morning!
I'm Dr. Sunil Prakash. I'm director and head of nephrology of renal transplant services at BLK super specialty hospital, New Delhi.
Today I would like to share with you some newer things that are happening on nephrology. You all know that if somebody has a kidney failure they will eventually land up on dialysis. Dialysis is of 2 types: peritoneal dialysis which is done at home by person themselves or your relatives. It is also called colo-colic or water dialysis. Another is blood dialysis. This can also be done at home which is called home hemodialysis and there are simple machines which are available and there are people who can be trained who can come at home and do dialysis for such patients. Or these patients come to hospitals or dialysis centers for regular dialysis. Dialysis is normally give it to 2-3 times a week. Itis certainly a cumbersome procedure and it is also costing money. But at the end of the day the decision is either dialysis or death. So if somebody reaches the end stage kidney disease then he/she will require dialysis. The other option is to go for kidney transplant. The biggest problem of kidney transplant is how to get donors? How to get kidneys? Now friends everybody has 2kidneys. And if somebody is healthy and he doesn't have diabetes, blood pressure or stone in the kidney and he is leading a good healthy life then by doing some test it can be found that person may be able to live on one kidney. So if we are certain that a donor if he can give one kidney to its relative to make him rehabilitate then he can live on one kidney and the recipient or the patient who gets the kidney will live on another kidney. This is called life-related donor program. This is a legal program. Now what is not legal? What is totally illegal is when somebody tries to buy kidneys for poor people by force or money or greed or whatever. This is illegal act and it is punishable by law. Another thing in transplant which we must encourage and our country is lacking very badly is deceased donor transplant. What is deceased donor transplant? It means unfortunately if somebody gets an accident. Young person leaves his house on bike or going for a job or something meets with the accident sometimes if the brain is irreversibly damaged but the organs like heart kidney and liver are functioning well these are called brain death patients. They are basically cadavers. Cadavers means death although technically, legally they are living at that point of time because there heart is beating but if somebody's brain is death then that person ceases to be that person. And certainly within a day the all organs will also stop functioning because their master is gone the command center is gone. And all the organs of the body requires impulses from brain to survive. So now in such a situation a person's heart is beating but it is certain to die in next 6-8-10 or maximum24 hours. So in this interim the organs of the patients are taken out and give it to people who are waiting on the organ list to be able to get these organs and get rehabilitated. In Spain the rate of donation is 50/million. In India it is 0.5/million. So we can very well imagine that how much organ shortage we are having and Indians or top of it have more proclivity of having kidney diseases and end stage kidney stages. So we badly needs these kidneys. So I request to all my listeners that let us join hands, let us do more social work, advertise and tell people that unfortunately if somebody has got brain damage then he/she is about to die then they must pledge their organs to people who are waiting below. Nothing can be better than this act of altruism and donation. Friends let us not take our organs to heaven because heaven knows that we need these organs here. Thank you for your time. I'm available at BLK super specialty hospital. For any issues, consulting dialysis refers to blood pressure and transplantation center.
Thank you! Again.
read more
Doctor in BLK Super Speciality Hospital

FISN, FISPD, MD - General Medicine, MBBS, DM
Nephrologist
Get ₹125 cashback on this appointment (No Booking Fee)
Services
Submit Feedback
Submit a review for BLK Super Speciality Hospital
Your feedback matters!
Write a Review
Patient Review Highlights
"Professional"
3 reviews
"Well-reasoned"
2 reviews
"Helped me impr..."
1 review
"Nurturing"
1 review
"Thorough"
1 review
"Practical"
4 reviews
"knowledgeable"
9 reviews
"Caring"
1 review
"Very helpful"
13 reviews
"Saved my life"
1 review
"Inspiring"
1 review
Reviews
Praveen Dubey
Oct 9, 2018
Not only a doctor but person who used to understand the problem if the people and treat tham as a family member and saves the lives of the people for me he is not a doctor but A GOD whom I will always worship....
Brij Kishor Mishra
Mar 27, 2018
very friendly, highly knowledgable and experienced doctor
Rahul Dwivedi
Sep 4, 2018
Good
Feed
Shared 2 months ago • Featured Tip
At a point when our bodies process the protein we eat, the procedure creates waste products. In kidneys, millions of tiny blood vessels act as filters since they have even tinier holes in them. As blood flows through these vessels, little molecules such as waste items may press through the gaps. These waste items turn out to be a part of the urine. Helpful substances, such as protein and red blood cells are too enormous to go through the gaps in the filter and stay in the blood.

Diabetes and kidneys: Diabetes can harm the kidneys. Abnormal amounts of glucose make the kidneys filter a lot of blood. After a couple of years, they begin to spill and helpful protein is thereby, lost in urine. Having low protein levels in the urine is called micro albuminuria.

Medication: When kidney disease is analyzed on time, during micro albuminuria, a few medications may keep kidney disease from getting worse. Having elevated levels of protein in the urine is called macro albuminuria. When kidney disease is looked up some other time during macro albuminuria, end-stage renal disease (ESRD) usually follows.

Causes: Strain on the organs may cause the kidneys to lose their filtering capacity. Waste items then begin to develop in the blood. Finally, the kidneys start to fail. This failure, ESRD, is intense. A patient with ESRD needs a kidney transplant or a blood filtration by a machine (dialysis).

Other complications: Individuals with diabetes will probably have other kidney-related issues such as bladder infections and nerve damages in the bladder.

Preventing complications: Not everybody with diabetes goes through a kidney disease. Elements that can impact kidney disease improvement include genetics, blood-sugar control and blood pressure. The more a person keeps diabetes and blood pressure under control, the lower the chances of getting a kidney disease.

Keeping your glucose level high can counteract diabetic kidney problems. Research has demonstrated that blood glucose control diminishes the danger of micro albuminuria by 33%. For individuals who suffer from micro albuminuria have now a reduced danger of advancing to macro albuminuria. Different studies have recommended that blood glucose control can reverse micro albuminuria.

Treatment: Essential treatments for kidney infection include control of blood glucose and blood pressure. Blood pressure dramatically affects the rate at which the condition progresses. Indeed, even a gentle increase in blood pressure can rapidly aggravate a kidney infection. Four approaches to bring down your blood pressure are:
Shedding pounds
Eating less salt
Maintaining a strategic distance from liquor and tobacco
Exercising regularly
A low-protein diet can decrease the amount of lost protein in the urine and increase the protein levels in the blood. Never begin a low-protein diet without talking to your physician or nephrologist. In case you have a concern or query you can always consult an expert & get answers to your questions!
2889
people found this helpful
6
people found this helpful
Normally disc disease is different from kidney stones Stone passage by medicine will depend on its exact location and its type You must consult a physician.
31
people found this helpful
Asked for Male, 31 years old from Noida
CT is more specific for stone disease Low salt diet Good amount of fluids For pain can take oral drugs but consulting nearby practitioner would be more advisable.
1
person found this helpful
Normally people get pain due to stones Get an ultrasound of kidneys and/ or CT KUB to confirm stone.
3
people found this helpful
Please get ECG and echocardiogram done to rule out cardiac cause However these symptoms are mostly due to acidity. You could take pan D and Gelusil liquid 3 spoons sos But first rule out cardiac cause by cardiac consult.
5
people found this helpful
View All Feed
Near By Clinics