About
Our goal is to provide a compassionate professional environment to make your experience comfortable. Our staff is friendly, knowledgable and very helpful in addressing your health and fin...
...more
Our goal is to provide a compassionate professional environment to make your experience comfortable. Our staff is friendly, knowledgable and very helpful in addressing your health and financial concerns.
More about BLK Super Speciality Hospital
BLK Super Speciality Hospital is known for housing experienced Nephrologists. Dr. Sunil Prakash, a well-reputed Nephrologist, practices in Delhi. Visit this medical health centre for Nephrologists recommended by 84 patients.
Timings
Location
Rajender Nagar
Delhi,
Choose State
-
110005

Get Directions
Photos (3)



Videos (4)
View All Videos
Doctor in BLK Super Speciality Hospital

FISN, FISPD, MD - General Medicine, MBBS, DM
Nephrologist
Book appointment and get ₹125 LybrateCash (Lybrate Wallet) after your visit
Services
Submit Feedback
Submit a review for BLK Super Speciality Hospital
Your feedback matters!
Write a Review
Patient Review Highlights
"Professional"
3 reviews
"Well-reasoned"
2 reviews
"Helped me impr..."
1 review
"Nurturing"
1 review
"Thorough"
1 review
"Practical"
4 reviews
"knowledgeable"
9 reviews
"Caring"
1 review
"Very helpful"
13 reviews
"Saved my life"
1 review
"Inspiring"
1 review
Reviews
Praveen Dubey
Oct 9, 2018
Not only a doctor but person who used to understand the problem if the people and treat tham as a family member and saves the lives of the people for me he is not a doctor but A GOD whom I will always worship....
Brij Kishor Mishra
Mar 27, 2018
very friendly, highly knowledgable and experienced doctor
Verified
Jan 4, 2019
Good experience
Rahul Dwivedi
Sep 4, 2018
Good
Feed
The kidneys are a pair of bean-shaped organs responsible for blood filtration. It also eliminates waste products from the body. The kidneys are located in the abdomenal cavity of the body and help in keeping a check on the electrolyte level in the body.
Polycystic kidney disease or PKD is a condition in which a number of cysts grow on the kidneys. The cysts are filled with fluid, and if the number or the size of the cyst increases, it can lead to kidney damage and kidney failure. 5% of kidney failures are caused by PKD. PKD does not affect only the kidneys. It can also cause the cyst to grow on other organs, such as liver, pancreas, ovaries, spleen and large bowel. The brain and the heart can also be affected by PKD. If it reaches the brain, an aneurism is caused. Heart murmurs may occur if PKD affects the heart.

Symptoms
Symptoms are visible for those in the 30 to 40 age group; however, it differs from person to person. Back pain or side pain, enlargement of the abdomen, blood in the urine, high blood pressure, and frequent bladder or kidney infections are some of the common symptoms of PKD.
Diagnosis
An ultrasound is the most dependable, affordable and non-invasive way to diagnose PKD. MRI and CT scans can be used to detect the volume of the cyst. It also helps to determine small cysts which cannot be detected by ultrasound.
Treatment
There is no specific treatment for PKD at present. But certain steps and measures can be taken to slow down the growth of the cyst and to control the symptoms.
Keeping a check on blood pressure, use of prescribed antibiotics to treat kidney or bladder infection, restricted use of caffeine, and medications to control pain are some of the treatments for relief and for arresting the growth of the cyst. Research also shows that drinking plenty of water throughout the day can also slow down the growth of the cyst. A diet low in fat and moderate in calories is recommended.
Types: Autosomal dominant kidney disorder is a genetic disorder and is passed on to the child from the parent by dominant inheritance. It is the most common type of PKD. The symptoms are visible after the age of 30 to 40. Infantile or autosomal recessive PKD is a genetic disorder and is inherited by the child from the parent by recessive inheritance. The symptoms are visible during the early months of life or in the womb. It is a rare form of PKD and occurs in 1 out of 25,000 people. Acquired cystic kidney disease occurs due to long-term kidney damage and is linked with kidney failure and dialysis. The bleeding of the cyst causes the bleeding in the urinary system and leads to urine discolouration.
2525
people found this helpful
Kidney Angiomyolipoma is also known as AML of the kidney, renal angiomyolipoma or kidney AML. This is a benign tumor that can lead to hemorrhagic complications. A tumour can crop up in the medulla or the cortex of the kidney. A small proportion of this condition can happen in conjunction with tuberous sclerosis. The symptoms vary according to the size of a tumour. The treatment differs from case to case, for some patients, radical nephrectomy may work while for some, invasive wedge resection and partial nephrectomy may work better. The prognosis of this condition is excellent owing to its benign nature.
How is kidney angiomyolipoma medically dealt with?
The treatment option depends on the criticality of a tumour and the general health of the patient. A vast majority of the tumors that are asymptomatic in nature doesn't require a surgical intervention. After the diagnosis is made, a doctor might want to take the wait and watch approach. If the tumor size is small, only medications can cure the condition. On the other hand, surgical intervention can cure the disease and limit any chances of recurrence. Some of the preferred surgical methods include complete or partial nephrectomy, endoscopic surgery, nephron-sparing surgery and tumor embolization. A nephrectomy is only considered when the tumor size is quite large. In case the kidney function is severely impaired, dialysis is necessary. If the tumor results in abdominal bleeding, emergency surgery should be considered.
If a person has been diagnosed with kidney angiomyolipoma, it is important to follow a healthy lifestyle. Refraining from salt, potassium is a must. A stressed kidney, in general, is better off without foods such as potato, salt, fast food, processed food, various kind of meat etc. The dietary restriction gets waived off by the doctor once the patient is cured. Lifting heavy weight is a strict no in these circumstances. Adequate rest and enough hydration are necessary to be in shape. Timely consumption of medicine is equally important to get cured.
How can this disease be prevented?
Medical research has not fetched any result over the possible prevention method of renal AML. This condition is often connected with a genetic disorder. The following prevention method is necessary to mitigate the risk of this disease.
A genetic test of the expecting parents or molecular testing of the fetus can help a doctor understand whether there is a risk involving the baby.
If the disease runs in the family, a genetic counselling can help parents to understand to assess the risk before planning a child.
Frequent medical checkups are also necessary for a person who has a family history of this disease.
Aggressive medical research is being done to get a possible cure for this problem.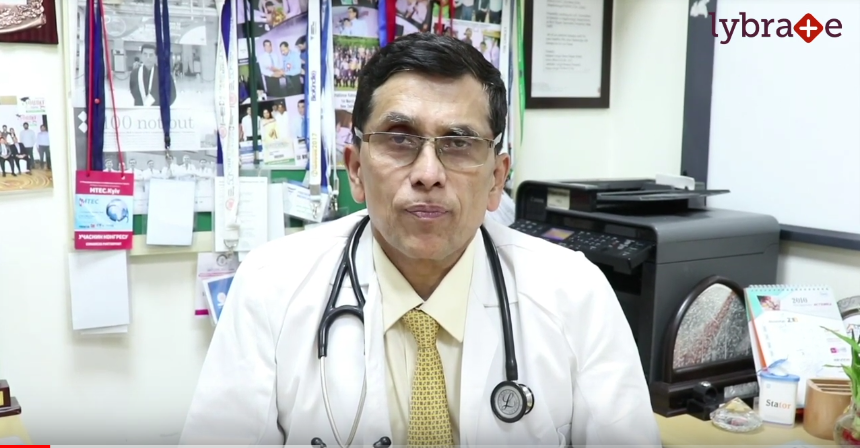 By Lifestyle changes, you can be healthy. Lifestyle changes include a healthy diet, exercise and discipline. Most of the people work on the diet part but do not do exercises. So you should take your health seriously.
2681
people found this helpful
Needless to say, your kidneys play an incredibly important role in filtering waste from your blood, and therefore maintain healthy functioning of the body. Blood pressure, production of red blood cells, and electrolyte balance, all of these are regulated by the proper functioning of the kidneys. Kidney failure causes too much build-up of waste nitrogen products,acids and/or excess fluid,which causes major cardio respiratory problem to the patient.
Symptoms-
A reduced amount of urine
Swelling of your legs, ankles, and feet
Excessive drowsiness or fatigue
Confusion
persistent nausea
Pain or pressure in your chest
Inability to properly remove potassium that runs in the bloodstream can lead to irregular heartbeat and ultimately, death that is sudden and unforeseen.
How can it be treated?

End-stage of Kidney disease
In the case that your kidneys are unable to keep up with fluid and waste clearance as is normally expected, then there's a good chance that you have developed a near-complete or complete case of kidney-failure, and are afflicted by end-stage kidney disease. If this is indeed the case, then you have two options to resort to:
Dialysis: This helps remove the extra waste products that the kidneys fail to do. In haemodialysis, fluid and waste filtering takes place with the aid of a machine that drives these excesses from the blood. In peritoneal dialysis, catheters are employed to rid the body of the accumulated waste products.
Transplant: Kidney transplants involve a surgical placement of a healthy kidney in your system from a compatible donor, either living or dead. Medications will be a necessity since the body has to be prevented from rejecting this new organ.
You may also opt for treating the condition with conservative measures in case you don't want to resort to the aforementioned procedures.
3071
people found this helpful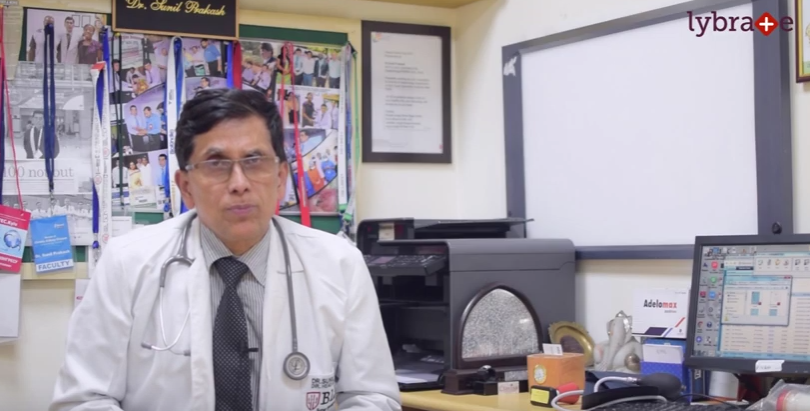 Metabolic syndrome is a collection of risk factors that increase the chance of developing heart disease, stroke, and diabetes. Lifestyle changes like losing weight, exercise, and dietary changes can help prevent or reverse metabolic syndrome.
2621
people found this helpful
Most people believe kidneys to be organs solely responsible for the filtration of blood and production of urine. But the truth is that the kidneys perform a host of vital functions in the body which include regulation of blood pressure, blood volume, and blood Ph. Around half of the individuals affected by lupus suffer from kidney problems, and the most affected part is the glomerulus whose function is filtering substances from the blood.

Effects of lupus nephritis on the kidneys
Lupus itself doesn't lead to kidney infection or inflammation. But lupus nephritis, which is the Systemic lupus erythematosus (SLE) that affects the kidneys and the medications used for treating the condition tend to suppress the immune system. It makes the person affected with lupus vulnerable to the infections of various types. It is one of the most severe conditions of that could be encountered by a person wherein the immune system starts attacking various parts of the body as they would tackle a disease.

Lupus nephritis makes the kidney unable to remove the waste materials effectively from the blood. This leads to loss of control over the amounts of fluids regulating in the body. As a result, an abnormal amount of waste can build up in the blood resulting in edema or swelling.

When left untreated, these conditions can cause scarring along with permanent damage to the kidneys and end-stage renal disease. When a person has end stage renal disease, he or she needs regular filtering of the waste products of the body with the help of a machine. In severe cases, a kidney transplant may be required to ensure that at least one kidney is working properly.

Individuals who are susceptible to developing lupus nephritis:
A person with lupus may see the symptoms of lupus nephritis within 5 years and the people aged between 20 and 40 years are most vulnerable to it. In some common instances, it is seen that lupus nephritis is leading to unexplained weight gain along with swelling and puffiness in different parts of the body such as ankles, hands, eyelids, legs, and feet. During the first stages, these symptoms are often ignored which causes worsening of the condition. The urine may also become frothy or foamy with a reddish tinge in it. It is estimated that about 40 percent of children having lupus would develop kidney complications. Lupus nephritis may also cause increased urination, blood in the urine and elevated blood pressure.

If you have lupus, it is imperative to consult with a nephrologist. Testing a sample of the urine can help in showing the problems in the functioning of the kidneys. Your doctor will advise you about the diagnostic tests that can help in determining whether the disease has progressed to severe levels and start with the treatment process accordingly.
2672
people found this helpful
At a point when our bodies process the protein we eat, the procedure creates waste products. In kidneys, millions of tiny blood vessels act as filters since they have even tinier holes in them. As blood flows through these vessels, little molecules such as waste items may press through the gaps. These waste items turn out to be a part of the urine. Helpful substances, such as protein and red blood cells are too enormous to go through the gaps in the filter and stay in the blood.

Diabetes and kidneys: Diabetes can harm the kidneys. Abnormal amounts of glucose make the kidneys filter a lot of blood. After a couple of years, they begin to spill and helpful protein is thereby, lost in urine. Having low protein levels in the urine is called micro albuminuria.

Medication: When kidney disease is analyzed on time, during micro albuminuria, a few medications may keep kidney disease from getting worse. Having elevated levels of protein in the urine is called macro albuminuria. When kidney disease is looked up some other time during macro albuminuria, end-stage renal disease (ESRD) usually follows.

Causes: Strain on the organs may cause the kidneys to lose their filtering capacity. Waste items then begin to develop in the blood. Finally, the kidneys start to fail. This failure, ESRD, is intense. A patient with ESRD needs a kidney transplant or a blood filtration by a machine (dialysis).

Other complications: Individuals with diabetes will probably have other kidney-related issues such as bladder infections and nerve damages in the bladder.

Preventing complications: Not everybody with diabetes goes through a kidney disease. Elements that can impact kidney disease improvement include genetics, blood-sugar control and blood pressure. The more a person keeps diabetes and blood pressure under control, the lower the chances of getting a kidney disease.

Keeping your glucose level high can counteract diabetic kidney problems. Research has demonstrated that blood glucose control diminishes the danger of micro albuminuria by 33%. For individuals who suffer from micro albuminuria have now a reduced danger of advancing to macro albuminuria. Different studies have recommended that blood glucose control can reverse micro albuminuria.

Treatment: Essential treatments for kidney infection include control of blood glucose and blood pressure. Blood pressure dramatically affects the rate at which the condition progresses. Indeed, even a gentle increase in blood pressure can rapidly aggravate a kidney infection. Four approaches to bring down your blood pressure are:
Shedding pounds
Eating less salt
Maintaining a strategic distance from liquor and tobacco
Exercising regularly
A low-protein diet can decrease the amount of lost protein in the urine and increase the protein levels in the blood. Never begin a low-protein diet without talking to your physician or nephrologist. In case you have a concern or query you can always consult an expert & get answers to your questions!
2889
people found this helpful
6
people found this helpful
View All Feed
Near By Clinics

Shahpur Jat, Delhi,
Delhi
View Clinic