About
We like to think that we are an extraordinary practice that is all about you - your potential, your comfort, your health, and your individuality. You are important to us and we strive to ...
...more
We like to think that we are an extraordinary practice that is all about you - your potential, your comfort, your health, and your individuality. You are important to us and we strive to help you in every and any way that we can.
More about Sri Balaji Action Medical Institute
Sri Balaji Action Medical Institute is known for housing experienced Cardiologists. Dr. Neeraj Kumar Sharma, a well-reputed Cardiologist, practices in Delhi. Visit this medical health centre for Cardiologists recommended by 82 patients.
Timings
Location
#FC 34, A-4 Paschim Vihar EAST. Landmark:-Opposite Dda Sports Complex, Delhi
Paschim Vihar
Delhi,
Delhi

Get Directions
Doctor in Sri Balaji Action Medical Institute
Services
Submit Feedback
Submit a review for Sri Balaji Action Medical Institute
Your feedback matters!
Write a Review
Feed
Nothing posted by this doctor yet. Here are some posts by similar doctors.
A brain stroke can affect anyone at any point of time when the supply of blood to the brain is interrupted. It can threaten major physical functions and can prove to be fatally dangerous at times. The brain stem which is placed right above the spinal cord controls the breathing, heartbeat and levels of blood pressure. It is also in charge of controlling some elementary functions such as swallowing, hearing, speech and eye movements.

What are the different types of strokes?
There are three main kinds of stroke - ischemic strokes, hemorrhagic strokes and transient ischemic attacks. The most common type of brain stroke is the ischemic stroke is caused by narrowing or blocking of arteries to the brain, which prevents the proper supply of blood to the brain. Sometimes it so happens that the blood clot that has formed elsewhere in the body have travelled via the blood vessels and has been trapped in the blood vessel which provides blood to the brain. When the supply of blood to a part of the brain is hindered, the tissue in that area dies off owing to lack of oxygen. The other variant of brain stroke is termed as hemorrhagic stroke is caused when the blood vessels in and around the brain burst or leak. Strokes need to be diagnosed and treated as quickly as possible in order to minimize brain damage. Remembering the F.A.S.T. acronym can help with recognizing the onset of stroke (Face, Arms, Speed, Time - explained below).
What are the common symptoms of a brain stroke?
The symptoms of the brain stroke are largely dependent on the area of the brain that has been affected. It can interfere with normal functioning, such as breathing and talking and other functions which human beings can perform without thinking such as eye movements or swallowing. Since all the signals from the brain as well as other parts of the body traverse through the brain stem, the interruption of blood flow often leads to numbness or paralysis in different parts of the body.
Who is likely to have a stroke?
Anyone is at a risk of developing brain stroke although ageing is directly proportional to the risk of having a stroke. Not only that an individual with a family history of brain stroke or transient ischemic attack is at a higher risk of developing stroke. People who have aged over 65 accounts for about 33 percent of all brain strokes. It is important to point here that individuals with high blood pressure, high blood sugar, cholesterol, cancer, autoimmune diseases and some blood disorders are at a higher risk of developing brain stroke.
There are a few factors which can increase the risk of developing stroke beyond any control. But there are certain lifestyle choices as well which aids in controlling the chances of being affected by stroke. It is crucial to refrain from long-term hormone replacement therapies as well as birth control pills, smoking, lack of physical activity, excessive use of alcohol and drug addiction. A brain stroke is a life-threatening medical condition, and when an individual has symptoms that resemble that of stroke, it is crucial to seek immediate medical help.
Treatment for stroke
Treatment depends on the type of stroke.
Ischemic strokes can be treated with 'clot-busting' drugs.
Hemorrhagic strokes can be treated with surgery to repair or block blood vessel weaknesses.
The most effective way to prevent strokes is through maintaining a healthy lifestyle.
What is TPA?
TPA is a thrombolytic or a "Clot Buster" drug. This clot buster is used to break-up the clot that is causing a blockage or disruption in the flow of blood to the brain and helps restore the blood flow to the area of the brain. It is given by intravenous (IV). This can be given only within 4.5 hrs of the onset of symptoms
Time is brain
Remember Every second Loss means brain cells die.
Rush to the nearest Stroke Centre whenever you experience such symptoms.
U can save the brain cells dying if you reach within 4.5 hrs by the CLOT BUSTER.
Endovascular procedures
Another treatment option is an endovascular procedure* called mechanical thrombectomy, strongly recommended, in which trained doctors try removing a large blood clot by sending a wired-caged device called a stent retriever, to the site of the blocked blood vessel in the brain
Stroke prevention
The good news is that 80 percent of all strokes are preventable. It starts with managing key risk factors, including
High blood pressure,
Cigarette smoking,
Physical inactivity.
More than half of all strokes are caused by uncontrolled hypertension or high blood pressure, making it the most important risk factor to control.
Rehabilitation
The best way to get better after a stroke is to start stroke rehabilitation ("rehab"). In stroke rehab, a team of health professionals works with you to regain skills you lost as the result of a stroke.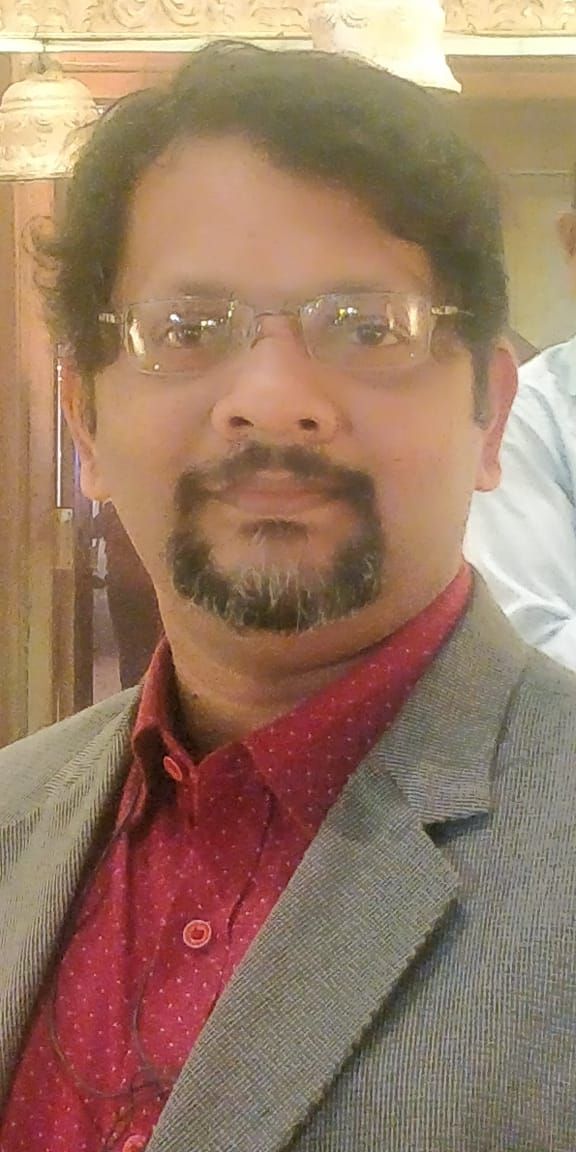 Post Graduate Diploma In Diabetology PGDD, Programa De Residência Médica Em Endocrinologia E Metabologia, CCGP, Post Doctoral Fellowship in Diabetology, MD - Diabetology, MD General Physician , KIMS NMU
Since blood is part of the cardiovascular system, and diabetes is a condition in which the level of glucose in the blood is higher than normal, then is certainly some relationship between the two.
Diabetes and cardiovascular system diseases has been recognized to be closely related to each other due to the so-called insulin resistance syndrome or metabolic syndrome. Some examples of the commonly diagnosed cardiovascular disease are coronary heart disease, stroke, high blood pressure and other heart conditions.
Diabetes is considered a major risk factor in cardiovascular diseases. Other factors that contribute to the possibility of acquiring cardiovascular diseases in diabetic patients include hypertension, smoking, and dyslipidemia.
How Diabetes Causes Cardiovascular Problems?
Hypertension: Hypertension in diabetes is considered a major contributor to the increase in mortality from cardiovascular diseases. Diabetic patients, especially those with Type 2, need to always have their blood pressure checked every visit to the doctor. Self-monitoring at home is also a must to maintain and control the rise of blood pressure. The American Diabetes Association recommends a target blood pressure of not more than 130/85 mm Hg to maintain a good level of blood pressure.
Arteriosclerosis and Atherosclerosis: Arteriosclerosis is the stiffening or hardening of the artery walls while Atherosclerosis is the narrowing of the artery because of plaque build-up. Atherosclerosis is a form of hardening of the blood vessels/arteries, caused by fatty deposits and local tissue reaction in the walls of the arteries. Diabetes is a documented high risk factor for the development of both Atherosclerosis, Arteriosclerosis. Heart disease and stroke, arising mainly from the effects of atherosclerosis, account for 65 percent of deaths among diabetics.
Hyperglycemia: Hyperglycemia means high (hyper) glucose (gly) in the blood (emia). Your body needs glucose to properly function. Your cells rely on glucose for energy. Hyperglycemia is a defining characteristic of diabetes, when the blood glucose level is too high because the body isn't properly using or doesn't make the hormone insulin. There is a growing recognition that diabetes belongs to a special category of risk factors because it markedly increases risk of CVD. This increase is partly the result of the pernicious effects of persistent hyperglycemia on the vasculature and partly due to the coexistence of other metabolic risk factors.
Smoking: Smoking has been determined dangerous to our health. Studies show that smoking indeed increase risk of premature death and cardiovascular disease in diabetic patients.
Atrial Fibrillation: Atrial Fibrillation means an irregular and rapid heart rate which can increase the risk of stroke, heart failure and other cardiac issues. Individuals with diabetes are at an increased risk of developing atrial fibrillation. This risk is higher among patients with a longer duration of treated diabetes and poorer glycemic control.
Individuals with insulin resistance or diabetes in combination with one or more of these risk factors are at even greater risk of heart disease or stroke. However, by managing their risk factors, patients with diabetes may avoid or delay the development of heart and blood vessel disease. Your health care provider will do periodic testing to assess whether you have developed any of these risk factors associated with cardiovascular disease.
•there are exercises a man can carry out to reduce the effects of ed. The best way to treat erectile dysfunction without medication is by strengthening the pelvic floor muscles with kegel exercises. These are often associated with women looking to strengthen their pelvic area during pregnancy, but they can be effective for men looking to regain full function of the penis. Firstly, find the pelvic floor muscles. You can achieve this by stopping mid-stream two or three times the next time you urinate. The muscles you can feel working during this process are the pelvic floor muscles, and they will be the focus of kegel exercises. One kegel exercise consists of tightening and holding these muscles for 5 seconds and then releasing them. Try to do between 10 and 20 repetitions each day. This may not be possible when you first start doing the exercises. However, they should become easier over time. You should be able to notice an improvement after 6 weeks. Make sure you are breathing naturally throughout this process and avoid pushing down as if you are forcing urination. Instead, bring the muscles together in a squeezing motion. Aerobic exercise, such a jog or even a brisk walk, can also help the blood to circulate better and can help improve ed in men who have circulation issues.

MD - Medicine, DNB (Cardiology), MBBS Bachelor of Medicine and Bachelor of Surgery
Postural Tachycardia Syndrome or POTS, what this condition entails is a sudden and abnormal increase in the heart beat of an individual, causing them difficulty in breathing, dizziness, and even blackouts.
There are some factors that can trigger the situation and stem the sudden rise in the heart beat. Meeting with a medical expert may help bring the situation under control.
What is Postural Tachycardia Syndrome?
Postural Tachycardia Syndrome or POTS is a cardiovascular condition that is caused due to the sudden shift from an upright position to a supine position or vice versa. It is this sudden increase in heartbeat of an individual that is referred to as Tachycardia.
The longer you overlook this condition, the bigger is the trouble you are putting your health in. This is when it becomes extremely important for you to get in touch with a medical expert, who can offer you perfect consultancy, diagnose the causes and also find a result for the same.
What Causes POTS?
According to medical specialists, there are some factors that this condition stems from and it all differs from one person to the other. Some of the most common causes of the condition are-
Joint Hypermobility Syndrome
Faulty Gene
Siogren's Syndrome
Signs of Postural Tachycardia Syndrome:
There are multiple signs that indicate that an individual is stricken by Postural Tachycardia Syndrome. Some of the more common signs and symptoms include:
Orthostatic Hypotension: Orthostatic Hypotension refers to the sudden increase in the heart beat by at least 30 beats per minute, within or after 10 minutes of rising up from a sitting or lying down position. Though the condition increases the heart rate, it does not trigger any drop or rise in blood pressure. Certain medications used to diminish this effect often extend some side effects, such as lightheadedness, palpitation, difficulty to breath, discomfort in the chest, weakness, heaviness in the chest area, nausea, cognitive difficulties and also stain on the vision.
Effects in Response to Postural Change: Almost one-third of the people with Postural Tachycardia Syndrome are noticed to faint as a result of the increased heartbeat, almost 40 beats minutes, instead of the chance in postural position. Other symptoms under this head include a headache, migraine, disturbance in sleep, fatigue, acrocyanosis or blood pooling in feet, etc.
Ehlers- Danlos Syndrome (EDS): Sometimes POTS is found to coexist in an individual with other conditions, such as EDS. This condition makes an individual prone to dislocation of bones, greater laxity in skin, loose- clicking joints, chronic fatigue, reduced level of tolerance towards any exercise, etc. According to medical specialists, though these are common symptoms of POTS, there might also be other signs. These signs and symptoms differ from one person to the other.
When Should You Consult a Doctor?
The moment you experience a POTS attack or for that matter notice some of the symptoms of the condition, it is time for you to consult a medical expert. The doctor will give you valued consultation, as well as diagnose the condition properly, thus finding the best treatment and suitable medication for you.
4
people found this helpful
A heart transplant is an operation in which a failing, diseased heart is replaced with a healthier, donor heart. Heart transplant is a treatment that's usually reserved for people who have tried medications or other surgeries, but their conditions haven't sufficiently improved.
While a heart transplant is a major operation, your chance of survival is good, with appropriate follow-up care.
When faced with a decision about having a heart transplant, know what to expect of the heart transplant process, the surgery itself, potential risks and follow-up care.
Why it's done
Heart transplants are performed when other treatments for heart problems haven't worked, leading to heart failure. In adults, heart failure can be caused by several conditions, including:
A weakening of the heart muscle (cardiomyopathy)
Coronary artery disease
A heart problem you're born with (congenital heart defect)
Dangerous recurring abnormal heart rhythms (ventricular arrhythmias) not controlled by other treatments
Failure of a previous heart transplant
In children, heart failure is most often caused by either a congenital heart defect or a cardiomyopathy.
Another organ transplant may be performed at the same time as a heart transplant (multiorgan transplant) in people with certain conditions at select medical centers. Multiorgan transplants include:
Heart-kidney transplant. This procedure may be an option for some people with kidney failure in addition to heart failure.
Heart-liver transplant. This procedure may be an option for people with certain liver and heart conditions.
Heart-lung transplant. Rarely, doctors may suggest this procedure for some people with severe lung and heart diseases, if the conditions aren't able to be treated by only a heart transplant or lung transplant.
Factors that may affect your eligibility for a heart transplant
A heart transplant isn't the right treatment for everyone. Certain factors may mean you're not a good candidate for a heart transplant. While each case is considered individually by a transplant center, a heart transplant may not be appropriate if you:
Are an advanced age that would interfere with the ability to recover from transplant surgery
Have another medical condition that could shorten your life, regardless of receiving a donor heart, such as a serious kidney, liver or lung disease
Have an active infection
Have a recent personal medical history of cancer
Are unwilling or unable to make lifestyle changes necessary to keep your donor heart healthy, such as not drinking alcohol or not smoking
What happens after the transplant?
Most people leave hospital within about four weeks of the operation, but depending on your condition, you may need to stay in hospital for longer.
In the first few months after your surgery you will need to spend a lot of time visiting the hospital – you might even need to stay near the transplant centre. Your transplant team will talk to you about practical arrangements for after your surgery.
Although you will be weak after the operation, recovery can be very quick. It is important to build up your level of activity gradually. You should avoid activities involving lifting and pushing until your breastbone is fully healed, which can take up to three or four months.
Once you feel fit and able, you can start doing things like light vacuuming or light gardening.
What is Palpitation?
Palpitation is a feeling of awareness of your own heart beat.
It is usually described as heart rate being either too fast (racing), too slow or a sensation of missing a beat.
Types of palpitations?
Normal (Benign) -
These palpitations occur as a response to physical or mental stress like exercise, fever, pain, fear, anxiety etc.
They are harmless and settle on their own once the precipitating factors disappear. They do not require any medical treatment.
Abnormal -
These palpitations occur due to some underlying abnormality in either the structure of heart or the beating of heart.
These can be dangerous and at times life threatening. They may or may not settle on their own and require some medical treatment.
Warning signs that suggest palpitations are abnormal?
Palpitations are abnormal if they are associated with chest heaviness, chest pain, uneasiness, sweating, weakness, giddiness, feeling of black out, fainting, nausea, vomiting, seizures.
Palpitations are more likely to be abnormal In people who have some existing heart disease and these patients should report to their doctor at the earliest.
What to do during palpitations?
Stay calm.
Call for help. (If u are alone avoid driving, use a taxi or auto) Go to your nearest hospital/doctor and try to get an ECG during the palpitations. If you are helping someone having palpitations, if they faint, call for help, start CPR if they remain unresponsive and take them to the nearest hospita
Which doctor can treat palpitations?
Doctors who specialise in the treatment of palpitations are called Electrophysiologists.
They specialise in heart rhythm and are capable of performing a variety of complex tests to identify and treat different types of palpitations.
Which investigations are used to diagnose palpitations?
ECG - Taken during palpitations and when the patient is normal is a very helpful tool.
Holter - Externally applied recorder which continuously records heart rhythm for 24 hrs.
ELR - Extended looper recorder, is like holter, but it records rhythm for longer durations.
ILR - Internal loop recorde is attached within the body for recording rhythm for long duration.
EPS - Electrophysiology study, is the most sure shot test to diagnose, identify and treat
palpitations.
What is EPS?
EPS stands for Electrophysiology study. By this test a trained electro-physiologist studies the conduction and formation system of heart beat, to understand the source, cause and type of palpitation.
It is a simple and safe procedure of 2-3 hours and can be done as a day care procedure (by admitting the patient for a few hours in hospital, with discharge on same day).
It requires fasting for 4 hrs, some standard blood investigations and is done with local anaesthesia and if required it can be combined with treatment like ablation in the same sitting.
In the procedure electro-physiologist take catheters into your heart to study and stimulate the palpitations and understand them. Once found they can use various techniques to stop the palpitations, the techniques are called Ablation.
What are the treatment options available for palpitations?
There are many options depending upon the nature of palpitations and condition of the patient -

Drug therapy
Cardioversion - where either a drug or electric shock is given to stop palpitations immediately.
Ablations using many sophisticated computer softwares
Device Therapy like ICD (Internal cardiac defibrillator)
Combination of all the above therapies.
Your Electrophysiologist and you as a team can make a choice about the options that will be best for you.
Blockage in heart is a common term used for narrowing of coronary arteries. Coronary arteries are vessels, which supply blood and thus oxygen and food) to continuously working heart muscles. Heart muscles which are not tired working from the birth till death, however, cannot sustain long without blood supply.
A reduction in blood supply gives rise to ischemia of heart muscles commonly manifested as chest discomfort or angina. A sudden complete shutdown of blood supply leads to heart attack leading to permanent damage to heart (if blood flow not reestablished promptly).
But what causes these arteries to block? Deposition of LDL cholesterol (low density cholesterol) in inner surface of coronary arteries is the primary reason of these blockages. LDL a normal component of blood (upto certain limit) starts depositing in arteries as early as 10 years of age!
Deposition of billions of LDL molecules over several years on inner surface of arteries gives rise to visible narrowings in these arteries. Flow ahead of these narrowings is reduced in proportion to the narrowing. At a level of 70 % narrowing the flow is reduced to give ischemia (and angina) during exercise. Gradually increasing degree of narrowing reduces the exercise needed for ischemia and angina; a narrowing of more than 90 % can give symptoms at rest. A sudden clot formation at any of these stages can block the flow suddenly giving a heart attack.
If LDL is a normal component of blood, why it is deposited in the arteries at first place?
LDL above a certain limit in blood starts depositing in the arteries. Diabetes, Hypertension, smoking, less exercise and genetics makes it more sticky thus making narrowing faster. This is why these risk elements need to be properly attended for prevention from heart disease. For treatment medicines are important for stopping the progression of narrowings; angioplasty is a method of fast resolution of blockage; and bypass surgery is the method of creating a whole new blood supply for the affected part of the heart.
1
person found this helpful

MCh - Cardio Thoracic & Vascular Surgery, MBBS, MS - General Surgery
The word acute coronary syndrome refers to a group of symptoms that are caused by blockage of the blood flow to the heart muscles. The most common result of this is myocardial infarction or heart attack as it is popularly called. Reduced blood flow leads to death of some portion of the heart muscle wall. While the word heart attack sounds almost fatal, it need not be the case. Knowing how to identify an attack and being aware of some simple measures can help save lives.
Symptoms
The tell tale signs of a heart attack are as follows:
Chest pain and discomfort usually described as a tightness or burning in the chest region
Pain along the left side of the shoulder and neck, going up into the jaw, down to the arm
Profuse sweating
Difficulty breathing
Dizzy or fuzzy feeling
Tired, extreme fatigue
Anxious, apprehensive feeling
However, be also aware that there are a lot of people who experience a silent heart attack. Women, obese, elderly, and diabetic patients can have silent attacks and depending on severity, either they go on with life as usual or can have a fatal attack.
Diagnosis
Once you are doubtful of a heart attack, the next step is to reach the closest medical facility for a diagnosis. In addition to a detailed examination and history, the following two tests will be performed.
Electrocardiogram (ECG): A 12-lead ECG will measure electrical activity of the heart and identify irregular electrical activity, which is indicative of a myocardial infarction.
Blood tests: Presence of certain enzymes in the blood, CK-MB and troponinare indicative of a heart attack. A complete electrolyte profile also will be done, and increase or decrease of some electrolytes is helpful in diagnosing a heart attack.
In addition to these two, chest radiography, cardiac angiography, echocardiogram, stress test, and computed coronary tomography may also be required to confirm the diagnosis.
Management
Once diagnosed, the first step would be to relieve the symptoms, negate the effects of reduced blood flow, and restore cardiac function.
Dissolve the clot: Using thrombolytics like clopidogrel
Nitroglycerin: To dilate the blood vessels and improve blood flow, especially to the heart muscles
Anticoagulant therapy: Blood thinners are usually used to avoid blood clot formation; aspirin and heparin are the most commonly used agents.
Drug therapy: Blood pressure maintaining drugs like beta blockers and/or angiotensin-converting enzyme (ACE) inhibitors are also used
Use of Statins: Statins are used to reduce the amount of cholesterol in the blood and stabilize plaque deposits.
In very severe cases, angioplasty and stenting or coronary bypass surgery may be required. Educating people on how to identify a heart attack and manage it is very useful and can help save lives.
The most common reason to succumb to death in case of males is a sudden cardiac arrest. Though females also get affected, but the main victims are males over the age of 40. Reasons for the cardiac arrest are many, and the top one is a prevalent heart disease caused by several factors. Factors include high blood pressure, smoking, alcohol, stress, depression, work life imbalance, anxiety, high cholesterol, obesity, hereditary traits, etc.
If you also fall in the same age group or are nearing it, then you must get conscious right now that you don't fall prey to a sudden cardiac arrest. If you get one, chances of survival depend on how soon you get a treatment and the potential in the body to receive treatment. However, prevention is always better than cure, and here are some measures that you can follow to prevent a cardiac arrest.
How to prevent getting a sudden cardiac arrest?
Prevention of a cardiac arrest starts right from the alteration of lifestyle. Diet and stress need to be monitored, and regular health checkups give you the confidence to stay better. Try following the steps below:
Quit smoking totally as it really kills. The carbon particles block the filters in the lungs gradually and permanently, and limit the lungs' capacities to inhale and filter and absorb oxygen.

If you drink, then do it socially and rarely. Long term alcohol consumption increases obesity and fat, and is another blood diluting agent. However, a low consumption helps by melting some LDL cholesterol and fat too.

Exercise everyday. You need not do a strength training essentially. Simple, brisk walking, free hand exercising, etc. will do, but the body must get a warm up everyday.

Go for a regular heart checkup in intervals of 6 months or 1 year. This will tell you the condition, the cholesterol deposition, the blood pressure and the overall blood circulation.

Avoid junk and oily food, and things that build up cholesterol and fat in the body.
When you have just experienced a cardiac arrest-
When you have just experienced a cardiac arrest, you should seek help from a family member using the CPR technique, or a defibrillator. In both cases, the know-how to use the techniques and instruments is a must. Hence, if you know that you have a coronary heart disease and are prone to a sudden cardiac arrest, you must train a member in the family to use these immediate treatments, while they call the doctor.
1
person found this helpful
View All Feed
Near By Clinics