About
It is important to us that you feel comfortable while visiting our office. To achieve this goal, we have staffed our office with caring people who will answer your questions and help you ...
...more
It is important to us that you feel comfortable while visiting our office. To achieve this goal, we have staffed our office with caring people who will answer your questions and help you understand your treatments.
More about sandhay health care center
sandhay health care center is known for housing experienced Ayurvedas. Dr. Vikas Gupta, a well-reputed Ayurveda, practices in delhi. Visit this medical health centre for Ayurvedas recommended by 51 patients.
Timings
Location
229 a/2 ambedkar colony,shalimar bagh
Shalimar Bagh
delhi,
Delhi
-
110088

Get Directions
Doctor in sandhay health care center
Bachelor of Ayurveda, Medicine and Surgery (BAMS)
Ayurveda
Services
Submit Feedback
Submit a review for sandhay health care center
Your feedback matters!
Write a Review
Feed
Nothing posted by this doctor yet. Here are some posts by similar doctors.
Shared today • Featured Tip

Bachelor of Ayurveda, Medicine and Surgery (BAMS)
Ayurveda, Lakhimpur Kheri
यूरिक एसिड की बीमारी से ग्रस्त मरीजों के शरीर के कई अंग प्रभावित होते हैं जैसे पैरों के अंगूठे, टखने. घुटने, जोड़ों और एड़ी आदि भी. आपको बता दें कि रक्त में यूरिक एसिड नामक रसायन की मात्रा असंतुलित होने के कारण ये बीमारी उत्पन्न होती है. इसके गुणों के आधार पर इसे अर्थराइटिस का ही एक रूप माना जाता है. क्योंकि इसमें भी जोड़ों और अन्य स्थानों पर सूजन होती है. जैसे कि अर्थराइटिस में दिखाई पड़ती है. यह बीमारी आमतौर पर लंबे समय तक भोजन ना करने डीहाइड्रेशन तनाव कसरत ना करना शराब का सेवन बहुत ज्यादा करना आदि से हो सकती है. इसके साथ ही जंक फूड और जीवन शैली में बदलाव भी इसके कारण हो सकते हैं. किसी भी बिमारी के दौरान कुछ सामान्य परहेज करके उसके लक्षणों को काफी हद तक कम किया जा सकता है. कई बार तो हम परहेज करके बिमारी को भी ख़त्म करने में सफलता प्राप्त कर लेते हैं. इसलिए आइए यूरिक एसिड से पीड़ित मरीजों के लिए परहेज किए जाने वाले खाद्य पदार्थों के बारे में जानें.
1. सरसों के तेल का इस्तेमाल करें कम
खाना पकाने के लिए हम आम तौर पर सरसों के तेल का इस्तेमाल करते हैं लेकिन यदि आपको यूरिक एसिड की समस्या है तो आप कोल्ड प्रेस जैतून के तेल का इस्तेमाल खाना बनाने के लिए करें. इससे आपकी परेशानी कम होगी.
2. बेकरी के उत्पाद से बचें
जो व्यक्ति यूरिक एसिड से ग्रसित हैं उन लोगों को बेकरी उत्पादों से बचना चाहिए. क्योंकि बेकरी के उत्पाद जैसे की एक पेस्ट्री में अनसैचुरेटेड फैट की अधिकता होती है. इन के सेवन से यूरिक एसिड के स्तर में और वृद्धि होने का खतरा रहता है. इसलिए इसके सेवन से बचना चाहिए.
3. एल्‍कोहल से दूर रहें
शराब पीना भी यूरिक एसिड की समस्या से जूझ रहे लोगों के लिए काफी जोखिम भरा फैसला हो सकता है. क्योंकि यदि आप अल्कोहल का सेवन करेंगे तो इससे आपके शरीर में यूरिक एसिड की मात्रा बढ़ जाती है. जिससे अटैक भी आ सकता है. इसलिए अल्कोहल से दूरी बनाकर रखने में ही समझदारी होगी.
4. डिब्‍बा बंद भोजन से बनाएं दुरी
यूरिक एसिड के स्तर में वृद्धि होने की शिकायत होने पर आपको डिब्बा बंद भोजन से बिल्कुल किनारा कर लेना चाहिए. क्योंकि डिब्बा बंद भोजन में आपको यूरिक एसिड को बूस्ट अप करने वाले तत्व मिलते हैं और यदि आप इनका सेवन करें इससे यूरिक एसिड एसिड के स्तर में वृद्धि हो जाएगी.
5. मछली और मीट से भी परहेज
मछली और मीट का सेवन भी यूरिक एसिड की समस्या से ग्रसित लोगों के लिए खतरनाक है. कुछ विशेष प्रकार की मछलियां तो बिल्कुल ही नहीं खाना चाहिए क्योंकि इन सब खाद्य पदार्थों के सेवन से आपकी यूरिक एसिड के स्तर में वृद्धि होने की संभावना बढ़ जाती है.
6. एंटीआक्सीडेंट युक्त भोजन
एंटीऑक्सीडेंट युक्त भोजन करना भी कुछ यूरिक एसिड से पीड़ित लोगों की काफी मदद करता है. इसके लिए आप टमाटर, अंगूर, ब्लूबेरी, लाल शिमला मिर्च आदि का सेवन कर सकते हैं क्योंकि इनमें एंटीऑक्सीडेंट्स और विटामिन सी की भरपूर मात्रा मौजूद रहती है. एंटीऑक्सीडेंट्स मुक्त अणुओं को शरीर से बाहर निकालने में मददगार होते हैं. इसके अलावा इससे यूरिक एसिड के स्तर में भी कमी होती है.
7. सेब का सिरका

सेब के सिरके की सहायता से भी यूरिक एसिड की समस्या से निजात पाई जा सकती है. क्योंकि सेब का सिरका हमारे शरीर में रक्त का PH मान को बढ़ाकर यूरिक एसिड के स्तर को कम करता है. यह ध्यान रहे कि सिरका बनाते समय सेब कच्चा बिना पाश्चुरीकृत और बिना पानी मिला हुआ होना चाहिए
8. अजवाइन के बीज का अर्क
यदि आप यूरिक एसिड की समस्या से ग्रसित हैं तो आपको अपना दर्द कम करने के लिए अजवाइन के बीज के अर्क का सेवन करना चाहिए. क्योंकि अजवाइन में दर्द को कम करने वाले एंटीऑक्सीडेंट्स में डाइयुरेटिक्स का गुण पाया जाता है. इसके अलावा यह एंटीसेप्टिक भी होता है. कई बार तो इसका इस्तेमाल नींद ना आने, नर्वस ब्रेकडाउन या व्यग्रता जैसी समस्याओं के उपचार में भी किया जाता है.

1
person found this helpful
Shared today • Featured Tip

M.Sc. in Dietetics and Food Service Management , Post Graduate Diploma In Computer Application, P.G.Diploma in Clinical Nutrition & Dietetics , B.Sc.Clinical Nutrition & Dietetics
Dietitian/Nutritionist, Mumbai
2
people found this helpful
Asked for male, 21 years old from Margao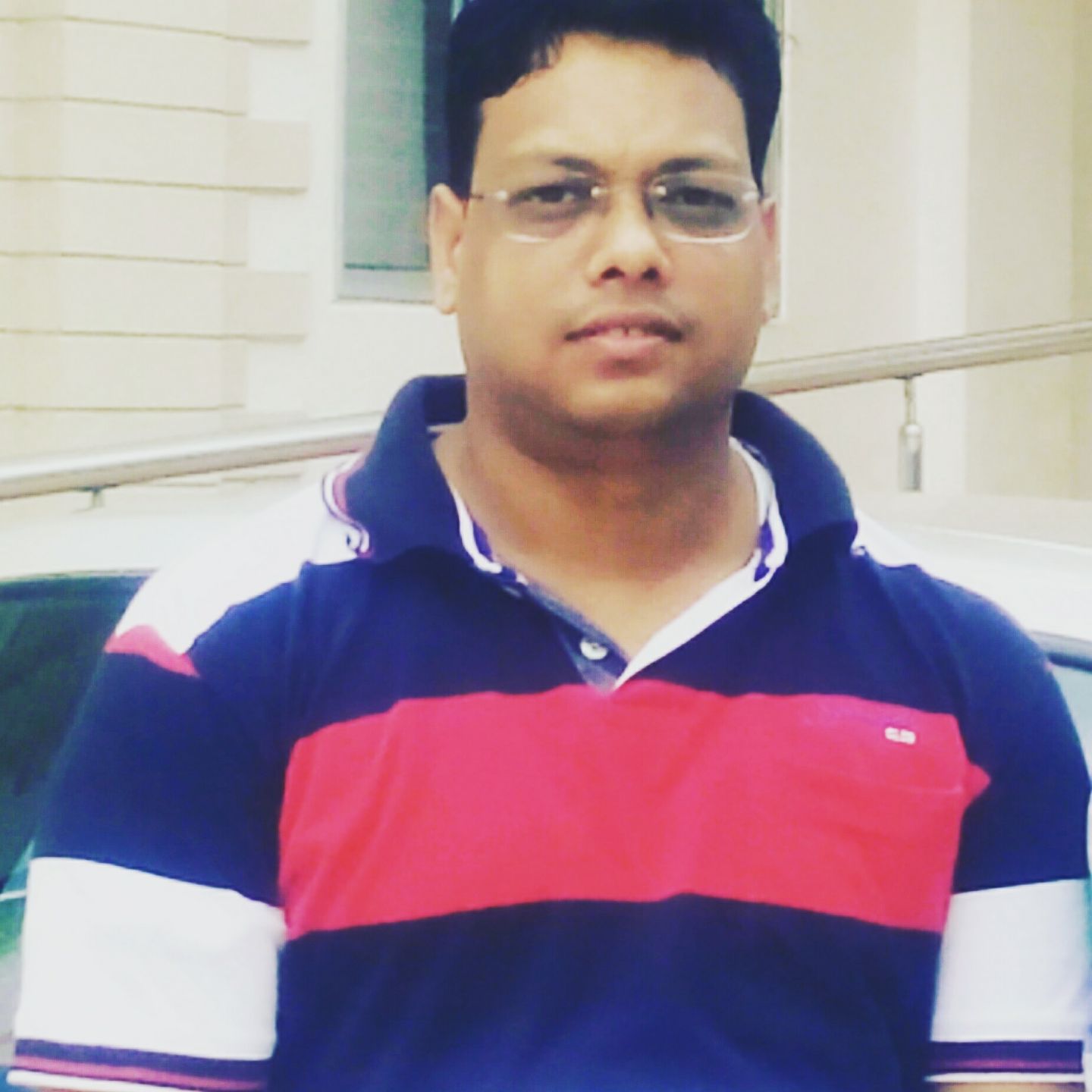 You need completed course of treatment to clears this IBS. For time being POLO PHYLUM 200 THRICE DAILY 15 DROP WITH WATER.
1
person found this helpful
Asked for female, 17 years

Never heard of pink leucorrhoea. May be your periods just got over. U need to tell details about your case, then only its possible to help u. In the meanwhile I will suggest, you maintain high grade of personal hygiene. Do change your underclothes at least 2 times a day Wear cotton panties Stay hydrated Keep the area dry.
Shared today • Featured Tip

BHMS, VLIR Belgium, Canadian Academy Of Homeopathy
Bad breath is a dental problem which could also emanate due to poor digestion. It can also be experienced as a side effect of other ailments as well as medications. Smoking and bad diet may lead to this and it usually becomes a matter of low self-esteem as time goes by. Homeopathy is one of the most natural forms of medication, treatment and wellness when it comes to such problems that affect the lifestyle of the patient. These medicines usually combine very small doses of naturally found elements so as to cure an ailment or condition. Yet, it is important to remember that one must get a prescription for these medicines from a professional medical practitioner.
Read on to know more about the types of homeopathic remedies available for bad breath.
Merc Sol: If your bad breath problem also comes with symptoms like a moist mouth or constant dribbling, then this medicine may be prescribed. This usually happens when the salivary glands become too active and produce more moisture than what the mouth can handle on a normal basis.
Pulsatilla: This medicine is usually prescribed if the patient complains of a dry mouth along with a bad breath problem. This helps in treating related symptoms like the lack of proper hydration due to the lack of thirst. Not drinking enough water can also lead to the problem of dry mouth and thereafter, a bad odour from the mouth.
Kreosote: This medicine is considered as a very effective medication for bad breath, especially if the bad breath takes place due to caries in the teeth. This medicine can also help patients who are experiencing bleeding gums along with caries and bad breath.
Hepar Sulphur and Carbo Veg: The combination of these two medicines is known as one of the best when it comes to treating bad breath. The other symptoms that call for the prescription of these medicines include Gingivitis or gum infection related problems and symptoms. When there is bleeding and pus in the gums due to the infection, then this medicine is usually prescribed. Excessive salivation is also another symptom that is treated by this medicine combination. Hepar Sulphur can be used if there is a throat-related infection or ailment that can lead to the problem of bad breath.
Carbolic Acid: A homeopathic doctor will usually prescribe this medicine if the problem of bad breath is accompanied by intense and perpetual pain in the abdomen. The patient will also complain of gas in stomach due to the ailment that affects the stomach in such cases. This gives rise to many symptoms including bad breath. Loss of appetite is also treated by this medicine. If you wish to discuss about any specific problem, you can consult a homeopath.
3
people found this helpful
Shared today • Featured Tip
MBBS Bachelor of Medicine and Bachelor of Surgery, MS - General Surgery, DNB - Urology/Genito - Urinary Surgery
Be it frequent urination, painful urination, or change in color of urine, you must not hesitate to visit a urologist, especially when the symptoms persist for more than two days. Typically, an abnormal urge to urinate is directly affected by any infection in the bladder or due to any underlying medical condition. A urologist who is specialized in the study and treatment of disorders related to the urinary system is the right person to diagnose the problem and put you on the right treatment. Read on to have an insight into symptoms that would necessitate a urologist visit.
Inability to urinate: Many people tend to have calcium depositions in their urinary tract. This is what is known as a stone. When this stone grows big in dimension, it can block the ureters or the urethra. In both these situations, the total urine output reduces to a great extent or can stop completely. The first symptom, in this case, will be an intolerable pain in the back or lower abdomen. This is also a common sign in males with an enlarged prostate.
As the prostate grows in size, it pushes onto the bladder, thus again making it difficult to release urine.
Pain in the lower abdomen: Pain in the lower abdomen is also a symptom of various kinds of urinary problems. If the pain is accompanied by urinary frequency or a burning sensation during urination, it inevitably prompts a visit to the urologist to check for bladder cancer or prostate.
Blood in urine: Irrespective of the gender of the sufferer, blood in the urine is never a good sign. An immediate visit to the urologist is suggested as he can order tests which can highlight an infection or a disease or in extreme cases, even the early signs of cancer in kidney or bladder.
Repeated urinary tract infections: Cases might arise, when a particular person is suffering from two or more infections in a span of 6 months. This situation should never be ignored, and immediately a doctor should be visited as this can be a serious health problem in both men and women. Prophylactic or some antibiotic treatments will be prescribed in this case.
Chronic pain in the pelvic region: This is again another urinary condition which can affect both sexes. This condition is characterized by increased frequency of urination and nocturia and pain in the lower abdomen are also reported. Nocturia is severe nighttime urination. The treatment for this condition depends on the reason. A series of tests and examinations have to be carried out to find out the reason, and accordingly, a treatment plan has to be charted out.
Apart from the symptoms mentioned above, if you experience uncontrolled urine leakage or any sediments in urine or if you sense any abnormality concerning the lower abdominal area a urologist visit is warranted. No need to shy away from reporting even such minor discomfort as it could help avoid dire consequences.
1
person found this helpful
View All Feed
Near By Clinics