About
We are here to take care of all your medical needs .
...more
We are here to take care of all your medical needs .
More about SAB WELLCARE CLINIC
SAB WELLCARE CLINIC is known for housing experienced General Physicians. Dr. Bobby Dewan, a well-reputed General Physician, practices in Delhi. Visit this medical health centre for General Physicians recommended by 65 patients.
Timings
MON-SAT
10:00 AM - 01:00 PM
06:00 PM - 08:00 PM
Location
73, Prem Complex , Taimoor Nagar, New Friends Colony.
New Friends Colony
Delhi,
Delhi
-
110065

Get Directions
Photos (1)
Doctor in SAB WELLCARE CLINIC
MD, FELLOWSHIP IN EMERGENCY MEDICINE , Post Graduate Diploma In Hospital Administration (PGDHA)
General Physician
Services
Submit Feedback
Submit a review for SAB WELLCARE CLINIC
Your feedback matters!
Write a Review
Feed
Nothing posted by this doctor yet. Here are some posts by similar doctors.

MBBS Bachelor of Medicine and Bachelor of Surgery, DGO, DNB - Obstetrics & Gynecology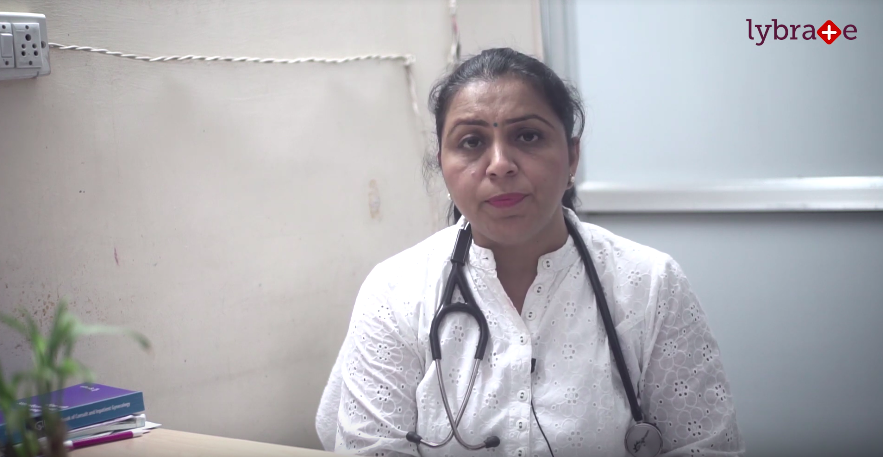 While pregnancy is not a pathological condition, it is a happy time that can be marred by various conditions. Debilitating morning or all day sickness, which is usually characterised by nausea, reflux in the Gastroesophageal band, heartburn and acidity. This can also turn into vomiting and lead to complications if it does not stop. Persistent, almost daily vomiting can be termed as excessive vomiting in pregnancy, and this is known as Hyperemesis Gravidarum in medical terms.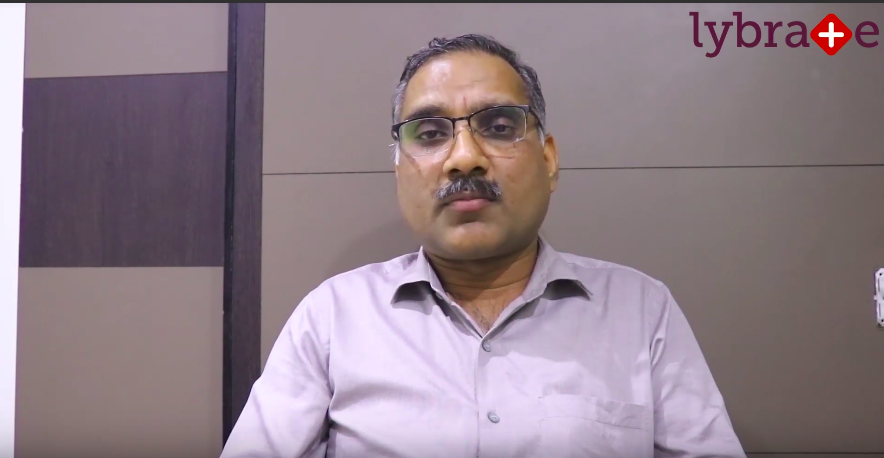 Piles, fistula and fissures are the most common problems affecting the rectum and the anus. Both the rectum as well as the anus has a very rich vascular supply. There could be swelling of these blood vessels or tearing which can lead to the above conditions. Read on to know additional details about each of these conditions.
Prostatitis is a very common infection of the prostate. However, it is worth to note that prostatitis can also be an inflammation of the prostate without infection. Only 5 to 10 percent of prostatitis is caused by bacterial infection. Prostrate cancer does not normally have its chances increased by prostatitis. There are several forms of prostatitis, including acute bacterial prostatitis, chronic bacterial prostatitis and chronic nonbacterial prostatitis (which is also known as chronic pelvic pain syndrome ). The exact cause for prostatitis is not known, but here are some factors which increase its risk, particularly acute bacterial prostatitis.
Possible causes:
1. Medical instrumentation
Putting an instrument like a urinary catheter may well cause prostatitis.
2. Rectal intercourse
This is basically another name for anal sex.
3. Abnormal urinary tract
The urinary tract comprises of the bladders, kidneys, ureters and urethra. If any one of these organs gets infected, then prostatitis is much more likely.
4. Bladder infection
A bladder infection may well spread to the prostate.
Prostatitis has a variety of symptoms. Here are the most common symptoms of prostatitis.
1. Constant need of urination
This is one of the most common symptoms of prostatitis.
2. Difficulty when urinating
Just like the constant need of urination, difficulty urinating is also a sign that you may have prostatitis.
3. Pain while urinating
This is because the prostate gland is a part of your urinary tract and if it does not work properly, there will be pain.
4. Chills and fever
This is a rarer symptom, but may indicate prostatitis if it is coupled with the other symptoms.
5. Pain in perineal area and genital organs
6. Painful ejaculations or relief of perineal pain after ejaculations
7. Hematospermia - Pinkish or brownish semen
If these symptoms are persistent or bothersome, then a proper consultation is required. Evaluation includes physical examination along with few simple tests. This can be followed by proper treatment for cure or relief of symptoms.
Kidneys stones are a common condition. They are quite different from Gallstones which are formed in the Gall bladder. Gall stones are from bile concentration in the gall bladder. "Silent" Gallstones which are detected on an ultrasound done for another cause, can be left alone.
However, silent kidney stones should never be left alone. These can silently grow to a large size and cause kidney failure without the patient ever experiencing pain. Every patient of stone needs to be evaluated by blood tests, ultrasound and possibly CT-scan. Small stones 5 mm or less may pass out naturally, but should be monitored on Ultrasound to confirm clearance. Larger stones are cleared by a variety of Endoscopic Operations like Ureterorenorenoscopy, PCNL or ESWL. These need 1-2 days hospitalisation and have quick recovery. The stone removed should be analysed for contents so that appropriate preventive measure in diet and medicines can be started as soon as possible.

MBBS Bachelor of Medicine and Bachelor of Surgery, MS - Orthopedics, Fellowship, Depuy Joint Replacement
Metabolic Bone Disease is a term used for various conditions of the bones that can be caused by a number of different disorders. Most of these disorders are developed due to nutritional deficiencies, defects in the bone metabolism procedure or due to hereditary defects in the skeletal structure. Conditions that fall under the category are osteoporosis, osteomalacia, rickets, Paget's disease, parathyroid conditions, chemotherapy induced bone loss and menopauseinduced bone loss.
Causes of Metabolic Bone Diseases:
Symptoms of Metabolic Bone Diseases:
The symptoms of most of the Metabolic Bone Diseases are similar, such as
A dull, throbbing pain in the bones is the most common symptom. The pain is frequent and lasts for a long amount of time, but unlike muscular pain, the exact region of bone pain cannot be specified.
Severe joint pains accompanied by stiffness and swelling of the joints. The patient experience pain during regular physical activities, especially during cold weather conditions.
Frequent fractures are caused by most bone diseases because the bone mineral density decreases drastically. Severe bone injury may be caused by mild trauma.
Defects in the bones can cause bowed out legs and a bent backbone.
A general feeling of exhaustion is often caused by bone diseases.
Kidney stones are an associated complication of metabolic bone diseases.
What is PCOD?
PCOD or Polycystic Ovarian Disease is a disorder that causes innumerable hormonal disorders. It causes disruption in the normal menstrual cycle, often delaying it. Having been diagnosed with PCOD makes a woman prone to diabetes, cholesterol and cancer. A large number of cysts develop on the ovaries which enlarge when afflicted by this condition. PCOD can increase the chances of severe muscle spasms during one's periods.
Causes Of PCOD-
The cysts are mostly caused due to hormonal changes and fluctuations.

It could be genetic.

PCOD can also be a result of an unhealthy lifestyle that includes little rest, inadequate sleep and unwholesome diet lacking in the right nutrients.
Acne

Excessive growth of facial hair

Weight gain

Difficulty in losing weight

Excessive hair on body as well, including chest, stomach and back

Irregular menstrual cycle. Women may miss their periods, or bleed more than once a month

Extremely heavy bleeding

Severe pain and muscular cramps during menstruation

Problems getting pregnant

Other serious hormonal disorders

It can lead to diabetes

It can lead to repeated miscarriages

A major risk of PCOD if left untreated, is that it can lead to endometrial cancer
Diet For PCOD-
A healthy diet along with physical activities and abstinence from smoking can help to reduce the symptoms of PCOD and prevent the disease.
Increase the intake of fresh, green vegetables.

Cutting down on junk, fried food and most importantly, processed food.

Abstaining from or greatly reducing the intake of alcohol.

Including lots of fibre, roughage in the diet.

Cutting down on sugary, aerated drinks.

Including lean proteins in the diet.

Reduce dairy products as milk may raise the levels of testosterones in the body.

Reducing or eliminating consumption of caffeine may help to increase chances of a fertile reproductive system.

Prevent yourself from giving in to unhealthy food cravings. Eat small healthy meals at regular intervals.

Include fruits, nuts and colourful veggies in your diet.
The glycemic index is a measure of food containing carbohydrates and how it can raise the level of glucose in the blood. This is essentially a process where every food is ranked based on a reference food such as white bread. A food with a high GI value increases the level of glucose in the blood compared to a food with a GI that is medium or low. Some of the common examples of food with a low GI include legumes and dried beans. Fats and meats are not included in the index due to the non-availability of carbohydrate in them.
Some common foods with a GI of 55 or less include bread made up of pumpernickel and whole wheat, muesli, oatmeal, bulgur, barley, pasta, yam, lentils, sweet potato, converted rice, corn, non-starchy fruits, and vegetables. A food set with medium GI in the range of 56 to 69 includes quick oats, basmati rice, pita bread and couscous. Some example of foods with high GI value in the range of 70 includes pineapple, russet potato, white bread, macaroni, puffed rice, corn flakes, rice cakes and melons.
What influences GI?
Since GI has nothing to do with fibre and fat, some general findings of the GI count are as follows:
When a food is processed or cooked, the GI tends to increase

More the storage time of the food, the higher is the GI. It is applicable for ready to cook food and frozen food as well.

The higher is the GI count, more the ripeness of a fruit or vegetable.

Converted food items tend to have a lower GI as compared to the original version of the food
What are the other considerations?
While the GI value gives first-hand knowledge about the type of carbohydrate a person is consuming, it is hard for any help when it comes to the amount of carbohydrate intake. Portion size, therefore, still plays an important role for patients suffering from diabetes. The GI count of a food item greatly varies when combined with food which has higher GI or lower GI for that matter. Nutritious food that is extremely beneficial for the body, tends to have a higher GI count. For instance, the GI count of oatmeal is greater than that of chocolate.
While there is no hard and fast rule for maintaining the carbohydrate count, an approach that is equally balanced between a GI count and carbohydrate count works best for a patient. Both the type of carbohydrate as well as the count of carbohydrate plays a crucial role in keeping the blood sugar level under control.
When it comes to the effects of alcohol, the liver is the most talked about organ. However, this is not the only part of the body affected by alcohol. Alcohol can also affect your cardiovascular health. This effect is determined largely by the quantity of alcohol being consumed. In restricted amounts, alcohol can, in fact, be beneficial but in large amounts, it can be the cause of a number of heart health issues. Let's take a look at both sides of the coin.
The Good
For women over the age of 45 years, drinking a small amount of certain types of alcohol such as red wine can be good for the heart. It protects the heart against damage to the arteries by increasing the good cholesterol levels. This prevents the narrowing of arteries by reducing the amount of fat deposited on the arterial walls. Good cholesterol also helps lower the level of bad cholesterol and fights against its ill effects.
Alcohol also reduces the ability of platelets to stick together by increasing the amount of fibrinogen produced by the liver. Thus, it prevents the formation of blood clots an in turn heart attacks caused by them.
The Not so Good
The ill effects of alcohol consumption overshadow its benefits. Drinking heavily over an extended period of time can increase your risk of heart disease. It increases blood pressure that can further trigger a stroke or heart attack. Alcoholism can also lead to weight gain that again causes an increase in blood pressure.
Excessive alcohol consumption also weakens the heart muscles. This condition is known as cardiomyopathy. As the heart muscles grow weaker, they cannot pump blood efficiently and the heart may fail and cause premature death.
Binge drinking can cause a condition known as Holiday Heart Syndrome. It is characterized by severe pain in the center of the chest, increased blood pressure, irregular heartbeats and breathlessness. It may make the person feel as though they were experiencing a heart attack. The term was coined as this condition was seen more commonly during the holiday season when people tend to drink more heavily.
Thus, if you want to enjoy a long, healthy life, avoid alcohol or drink in moderation. For women, this means one drink a day while for men; consumption should be limited to two drinks a day. If you have an existing heart condition or a history of strokes, alcohol should be avoided completely.

In spite of adequate sunshine throughout the year, deficiency of Vitamin D has become common in India. And, a deficiency in Vitamin D is believed to be a risk factor for developing type 2 diabetes.
Vitamin D is a fat-soluble vitamin which performs various vital functions such as keeping up the health of bones and joints and assisting the immune system of the body. It plays a critical role in the metabolism of calcium, and the lack of this vitamin can lead to a series of diseases such as cancer, type 2 diabetes and cardiovascular complications.
How is Vitamin D related to diabetes?
Vitamin D aids in improving the body's sensitivity to insulin, which is a hormone meant for regulating blood sugar levels. Thus, this vitamin can reduce the risk of insulin resistance which is often considered a warning sign of type 2 diabetes.
Some experts believe that Vitamin D can regulate the production of insulin in the pancreas. Moreover, it has other health benefits too that can have an impact on the regulation of blood sugar levels. Some of the benefits include:
Assisting weight loss - One of the major risk factors for diabetes is obesity. Many studies indicate that having adequate levels of Vitamin D can help in reducing the parathyroid hormone levels, which can promote weight loss and reduce the risk of obesity.
Regulating appetite - Vitamin D can raise the level of hormone Leptin, which is responsible for controlling the fat storage in the body. It helps in triggering the sensation of satiety which would make you eat less thereby lowering hunger levels.
Reducing fat around the visceral organs - When there are adequate levels of Vitamin D, it can help in lowering the levels of cortisol which is a stress hormone produced by the adrenal glands. This hormone is responsible for performing many important functions including regulating blood pressure. When the cortisol level is under control, it helps in reducing the abdominal or visceral fat which is detrimental to health and has an adverse effect on type 2 diabetes.
Where can you get vitamin D from?
Vitamin D is found in some food items such as healthy fats and sea fish. It is also produced by the body when our skin comes in contact with the UV-B rays of the sun as the cholesterol derivative is converted into Vitamin D. You will be surprised to know that every cell and tissue present in the body acts as a Vitamin D protein receptor.
There are two forms of Vitamin D- Vitamin D2 and Vitamin D3. D3 is synthesized by the human body when the sun rays fall on the skin. This form is 300% more potent than D2, which is the plant-synthesized form that is available as supplements.
If you are at risk of vitamin D deficiency, better bask in the sun for 10 - 15 minutes every day, or start taking supplements as advised by your doctor.
Dear lybrate-user, if the semen is released after or before urinating then it may be the problem of spermotorrheoa or dhatu rog. Dhatu roga is a condition found in the cultures of the indian subcontinent in which male patients report symptoms of fatigue, weakness, anxiety, loss of appetite, guilt, and sexual dysfunction, attributed by the patient to loss of semen through urine, in nocturnal emission, or masturbation. Male patients think that they suffer from premature ejaculation or impotence, and believe that they are passing semen in their urine. Understanding of dhat roga by modern medicine fails to impress most patients as they have no specific medications for it. However ayurvedic treatment for dhat helps in quickly, effectively and permanently resolving the problem, treatment not only solves the problem but also allows a male to recover from its side-effects and gain much better health and potency. For more information about treatment please consult us privately on Lybrate.
View All Feed