About
Our goal is to provide a compassionate professional environment to make your experience comfortable. Our staff is friendly, knowledgable and very helpful in addressing your health and fin...
...more
Our goal is to provide a compassionate professional environment to make your experience comfortable. Our staff is friendly, knowledgable and very helpful in addressing your health and financial concerns.
More about Priyadarshni Skin Clinic
Priyadarshni Skin Clinic is known for housing experienced Dermatologists. Dr. Smita Priyadarshni, a well-reputed Dermatologist, practices in Delhi. Visit this medical health centre for Dermatologists recommended by 45 patients.
Timings
Location
B-18/G4, B- Block Market, Dilshad Garden, Near Jhilmil Metro Station
Dilshad Garden
Delhi,
NCT of Delhi
-
110095

Get Directions
Videos (2)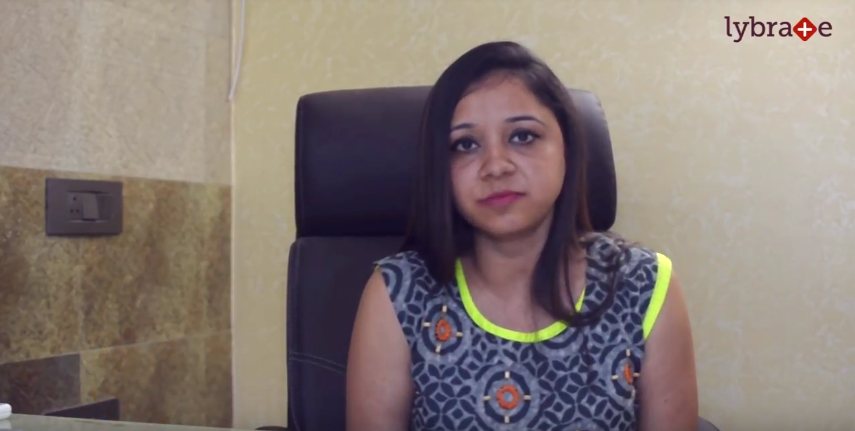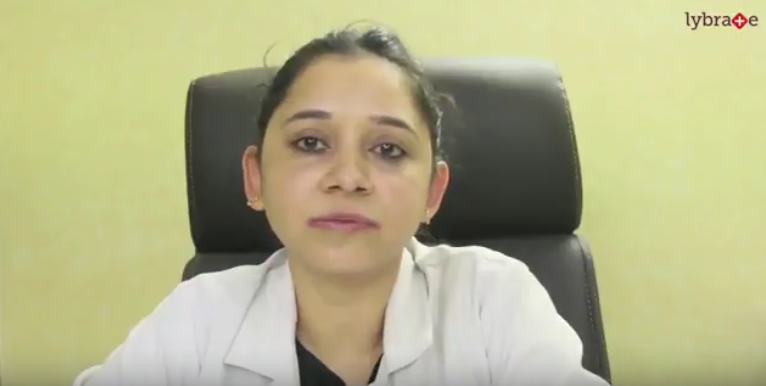 Vitiligo is a long-term problem in which growing patches of skin lose their color. It is hard to predict whether the patches will spread, and by how much. The spread might take weeks, or the patches might remain stable for months or years.A number of remedies can help decrease the visibility of the condition.
read more
Doctor in Priyadarshni Skin Clinic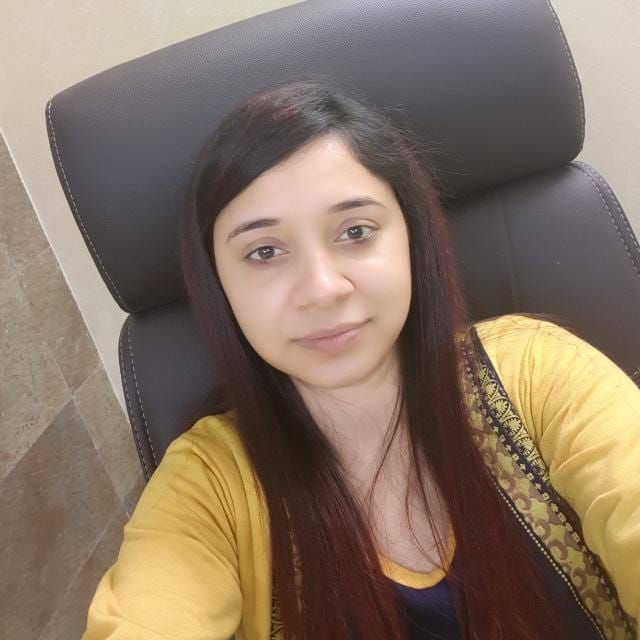 M.D. DERMATOLOGY
Dermatologist
Book appointment and get ₹125 LybrateCash (Lybrate Wallet) after your visit
Submit Feedback
Submit a review for Priyadarshni Skin Clinic
Your feedback matters!
Write a Review
Patient Review Highlights
"Very helpful"
1 review
Reviews
Sushil Kumar
Nov 1, 2018
Actually I was suffering from a kind of fungal infection from one year.I consulted to many doctors but at the end dr.smita gave me the desired result with the help his fantastic way of diagnosis and knowledge.Finally I get rid off from my disease.A fantastic doctor blessed with knowledge, experience and humanity. By Sushil Kumar
Revanshi
Dec 31, 2018
I have very nice experience as dr is of friendly nature and the medicines provided by her has a great effect. Overall its is great to visit her clinic
Feed
Caring for their look is no longer only restricted to women, men care about their looks just as much as women. In fact, it would be more suitable to say that majority of today's population cares about their looks and appearance. In an effort to look younger many men now-a-days are turning to Botox injections in order to get a more youthful appearance. There is no significant difference between Botox effects on men and women.
Here are nine things that men can expect with Botox treatment:
A Ten Minute Procedure: The actually process of getting a Botox injection does not take longer than 10 to 15 minutes. There is no need for anesthesia and it can easily be performed as an outpatient procedure. A Botox injection is relatively pain-free.
Get Back to Work: Botox is a procedure that you can get done even on your lunch break. Since it does not involve anesthesia of any kind, you can get straight back to the office within an hour of having the procedure. However, it is best to avoid strenuous activities and exercising for a week after the procedure.
Quick Results: Botox results are not immediate but can be seen within 3 to 5 days of the injection being given. Optimal results can be noted 2 weeks after the process.
Swelling and Bruising: Mild swelling is observed at the injection site, which resolves in max 1-2 hours, bruising is very rare, but if happens resolves on its own in 2-3 days maximum and can be easily concealed with light make up.
Effects that Last 4 to 6 Months: Botox injections do make you look younger, but its effects do not last forever. The effect of Botox injections usually lasts for 4 to 6 months. After this, you will need to go through the procedure again to maintain the youthful appearance.
Slowed Pace of Aging: Botox can also be used as a preventive measure when it comes to aging. Many men find that Botox can help prevent the formation of wrinkles and soften fine lines.
Headaches: Though Botox injections are also a form of treatment for chronic migraines, one of the side effects of Botox is a mild headache. This should resolve itself within a few hours and is not something to worry about.
A Few Side-Effects: Generally no untoward side effects are noted if done with the right technique, some rare side effects are drooping of eyelids which resolves on its own in 2 months.
Compliments: 'Rested, refreshed, good'; These are some of the words you should get used to hearing when people talk about the way you look. As long as you use Botox in moderation and get the procedure done by an experienced doctor, you should be ready to look fabulous.
Laser hair removal is a permanent hair removal method that makes use of laser beams to reach the hair follicles before the light from the beam is absorbed by the same. This method is preferred by people who do not want to go in for traditional methods like waxing, tweezing and epilating as these require regular sessions and may not always be convenient.
So, here's all you need to know about laser hair removal:
Precision: The laser beam that is set on to the skin gets absorbed by the pigment present in the hair follicles. Each pulse of this laser will take a nano second to treat many follicles at one time. The areas like the upper lip and the bikini line can be treated in a matter of minutes.
Duration: Most people going through this treatment will require at least five to seven sessions so as to attain permanent hair loss.
Preparation: The procedure does not merely consist of a process that zaps the unwanted hair. Considerable preparation has to go into it, especially since it a long term treatment method. Avoid waxing or electrolysis at least six weeks before the treatment as this may make the skin tender. Also, since the laser beams affect the hair roots that it can catch, it is best to have them grown out so that the procedure is more effective. Also, you will need to limit your time in the sun before going in for the procedure.
Trimming: Before the procedure actually starts, the hair will require trimming. A few millimetres will be removed, just above the surface of the skin.
Adjustments: Once the trimming is done, the laser equipment will be trained on your skin for a process of adjustment which will involve studying and adjusting as per the colour, thickness and the site of hair removal. Also, the adjustment will be done in terms of the skin colour.
Protection: Before the laser pulses are administered, the expert will need to wear eye protection and cover the site of hair removal with a cooling gel that will protect the skin. Also, a test pulse will be administered on to a small patch first, in order to see if there is any reaction or inflammation.
Aftermath: After the procedure, the application of anti-inflammatory creams and lotions will take place, following which the next session will be scheduled. Usually, the next session will be three to four weeks later.
1
person found this helpful
Ageing is often the harshest foe to the skin. The years will take its toll on the skin's tightness, resulting in loose saggy skin. However, there are many techniques which allow for the rejuvenation and tightening of the skin and help you get your youthful look back. Most of these are usually non-invasive or minimally-invasive and include creams, peels, dermabrasion and other such forms of treatment. One such method which has become quite popular is laser skin tightening.
What is Laser Skin Lightening?
As is evident from the name, this method uses a laser or an infrared light source of a specific wavelength to heat up the treated area. This method of treatment specifically heats up the collagen present under the skin and stimulates it to cause tightening. This treatment also encourages the growth of new collagen under the skin.
Benefits of Laser Skin Tightening:
Some of the benefits of laser skin tightening are mentioned below –
It works deep beneath the skin– While most other treatments make you look younger by treating the superficial layers of skin, laser skin tightening works by stimulating the collagen under the skin and thus works from way deeper, making it a more effective treatment. It can easily correct all forms of lines on your neck, forehead, eyes, wrinkles and blemishes.

Minimally invasive– There is no involvement of surgical tools and thus no incisions, stitches or even injections are used. Although the skin is heated up from beneath the surface with the help of a laser, it is still a minimally invasive procedure.

Less painful– Although the lower layers of the skin are heated up, the laser mechanism allows for the top-most layer of the skin to remain cool, thus lessening the pain and discomfort faced during the procedure.

Minimal downtime– Laser skin tightening is a minimally invasive process and is usually done on an outpatient basis. The total downtime is quite minimal and you can resume daily activities quite quickly after the procedure.

Lasts for longer– As the new collagen develops under your skin, the effects start to show in full swing in about a couple of months. You may at best need a follow up treatment to ensure that the best results are achieved. However, once the treatment is completed and the skin tightens, the effects do stay for quite a while.
3714
people found this helpful
PRP is a latest, state of the art technology that employs non-surgical methods to stimulate hair growth in case of hair loss.
Advancements in research have enabled scientists to make new inroads in the field of wound and tissue healing. The result of these researches is PRP, which is a natural way to rejuvenate your scalp, skin and stimulate your hair growth.
How does PRP Work?
The presence of mesenchymal stem cells and autologous blood products in human blood contain specific growth factors that assist in tissue regeneration and healing. PRP has been used to heal skin and wounds for over two decades now. Apart from this, it finds use in oral surgery, cosmetic surgery and neurosurgery as well. It is also the promising treatment to promote hair growth.
Benefits:
It is a progressive healing treatment that doesn't require surgery.
Simple, rapid and highly effective system.
Autologous (from patient's own blood).
The system is biocompatible and xeno-free, so there shouldn't be any safety concerns.
An increase in the concentration of platelets can be observed.
It helps in the elimination of undesired erythrocytes, which significantly decrease the fibroblast proliferation.
Contains growth factors that help in the stimulation of growth of the hair follicles.
Can be performed preoperatively, intraoperatively, or post operatively.
PRP Facial (Vampire Facial)
The vampire facial involves topical application of the PRP combined with aeration of the skin with Micro Needling. The platelet-derived growth factors stimulate a healing response that reduces the appearance of fine lines and wrinkles while improving the skin's tone and texture. PRP naturally improves all aspects of skin health:
Reduces fine lines and wrinkles
Improves skin's texture and tone
Naturally increases collagen production
Pore refinement
Creates a natural glow
Reduces acne scars
PRP Hair Restoration
PRP Hair Restoration is a non-surgical solution for hair loss in both men and women. Platelet Rich Plasma contains growth factors that naturally stimulate the development of new hair follicles while improving the health of existing hair follicles.
What to expect:
First, a blood sample is obtained and processed to extract the Platelet Rich Plasma. A topical anesthetic is applied to numb the area being treated. The PRP is then administered with a fine needle in a series of injections on the scalp.
Mild swelling and redness can be expected 1-2 days following the treatment. It is recommended to avoid vigorous activity until the swelling has subsided. There is no other downtime following the procedure. New hair growth can be seen as early as 2 months, but is typically evident between 5-8 months and will continue to improve up to a year after treatment.
Who should Not Have PRP treatment?
Those with heavy drug and smoking issue should avoid PRP. Also, those who drink a lot of alcohol should avoid PRP. Those suffering from platelets related ailments, sepsis, chronic liver disease, thrombocytopenia, hyperfibrinogenemia, systemic disorders and cancer should also stay away from PRP.
Conclusion
At length, PRP is a boon for all those who aren't fans of surgery or the ones who prefer a more aggressive but non-surgical approach for treatment to their ailments. The results might vary from patient to patient, but it is certainly one of the most promising technologies to stimulate hair growth and rejuvenate your skin, and the results are quite convincing. So decide wisely!
3606
people found this helpful
3483
people found this helpful
Cherry Angiomas are benign skin growths comprised of abnormal proliferation of blood vessels. They are also alternatively known as Campbell de Morgan spots or senile angiomas. Cherry Angiomas are a rather common skin disorder.
The Cherry Angioma appears bright red, oval or circular in shape and are small in size. They can either be smooth, and close to the skin's surface, or they can be marginally raised. They mostly appear on the arms, shoulders and torso. If the Angioma is agitated (scratched, cut open or rubbed), it might result in intense bleeding in some cases.
Causes:
The exact cause of Cherry Angiomas is unknown. Genetic predispositions are usually believed to be a major cause. Other than that, pregnancy, climate and chemical exposure have also been said to cause Cherry Angiomas.
An obvious link, however, has been established between age and the appearance of Cherry Angiomas. Usually, people over 30 develop Cherry Angiomas, which only seem to augment in number and size with age.
Symptoms:
There are no other specific symptoms of Cherry Angiomas, except for the benign growths on the skin. The skin growths are usually characterised by:
Vivid, cherry-red colour
Small sizes
Smooth growths which are close to the skin's surface, or are raised
Treatment:
Cherry angiomas usually does not need any treatment, but if you want, you can remove them for cosmetic reasons. You can also remove the Cherry Angiomas if they appear in places on your body where they can get easily irritated (such as, on the hands), and cause bleeding.
Some methods of removing Cherry Angiomas include:
Electro-cauterization: In this method, the angioma is burned off by an electric current that is passed through a tiny probe.
Cryosurgery: In this procedure, the angioma is frozen with liquid nitrogen; the angioma is destroyed by the severe cold. This is a relatively easy and quick procedure.
Laser surgery: In this procedure, pulsed dye laser is used to remove the angioma. The pulsed dye laser (PDL) is an undiluted yellow laser that is hot enough to damage the growth.
Shave excision: In this procedure, the angioma is removed from the surface of the skin by a sharp razor. Shave excision is a substitute to invasive surgery that would require an incision to remove the growth and then sutures (stitches) to close the laceration.
3476
people found this helpful
Your genetic background influences where your body fat is stored. In case, your mother or father has fat stored in the abdomen, hips, waist or in the thigh, it is likely for you to develop deposits of fat in the same regions.
Circumstances of Genetic Fat
You may have a proper or a balanced BMI (body mass index) but still tend to develop bulges in areas, which are likely to make you look disproportional.
You may become obese by development of excess fat accumulation in the lower abdomen region, referred to as pannus. Extra fat may accumulate in your lower back and hips as well, which cannot be lost in spite of taking weight losing measures.
Liposuction to get rid of extra fat:
Liposuction is a cosmetic surgery that allows you to remove genetic fat or any extra fat from the body, in order to change the body's shape. Liposuction does not remove cellulites and tightening of loose skin cannot be done.
Liposuction removes excess fat from the body by suction. Small, narrow tubes with blunt tips known as the cannulae are inserted through incisions in the skin surface. The tubes are moved under the skin to target the suction of fat deposits.
There are several types of liposuction techniques:
Tumescent Liposuction: In this form of liposuction, a wetting solution such as lidocaine with a local anesthetic is injected into the patient before surgery. This causes the shrinking or constriction of blood vessels due to which it allows liposuction to be performed while the patient is under local anaesthesia. Blood loss and post surgical pains are reduced.
Suction Assisted Liposuction: This mode of liposuction also known as SAL is the most primary form of liposuction. It involves drawing out of fat using a vacuum.
Power Assisted Liposuction: This liposuction technique called PAL in short involves the process of SAL with an extra tool for increasing the motion of the cannula. The process is faster.
Ultrasound Assisted Liposuction: This process (UAL) involves the transmission of energy via a specialized hand piece for loosening and melting of fat. A greater volume of fat can be removed via UAL.
VASER: It is a variation of the UAL method where an ultrasonic cannula with grooves helps in energy disruption to improve removal of fat.

Laser Assisted Liposuction:
LAL is a newly developed liposuction technology where a laser works like an ultrasound for disruption and removal of fat cells. This mode is more efficient and involves less trauma. Liposuction is an effective way to remove unwanted, genetic fat from your body, which may be harming your body image. However, liposuction is associated with severe side effects. In case you have a concern or query you can always consult an expert & get answers to your questions!
3394
people found this helpful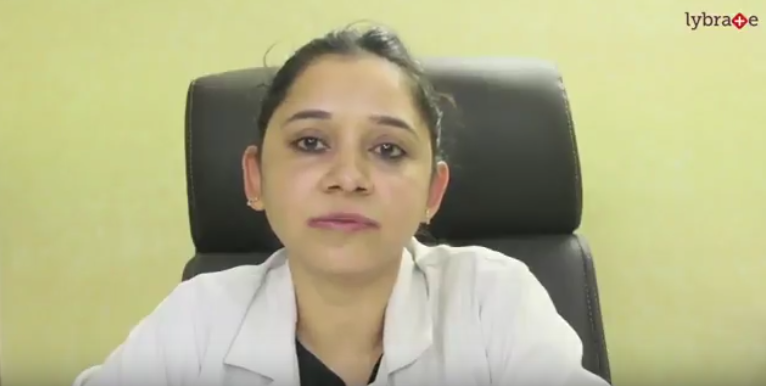 Vitiligo is a long-term problem in which growing patches of skin lose their color. It is hard to predict whether the patches will spread, and by how much. The spread might take weeks, or the patches might remain stable for months or years.A number of remedies can help decrease the visibility of the condition.
3179
people found this helpful
Chemical peels are a skin care procedure that that can be used on the face, neck, and even the hands in order to remove and prevent fine lines. These peels are also helpful in treating age spots and blemishes. These peels can be a part of one's regular skin care regimen in order to improve the overall appearance of the skin.
Read on to know more about chemical peels and the various types available.
The procedure: Chemical peels usually follow a specific procedure where a chemical solution is applied to the skin which makes upper layer to peel off. The new skin that emerges is usually free of wrinkles and smoother as compared to the old skin.
What all does it treat: There are a variety of skin problems that can be treated by chemical peels, including reduction of age spots, dark patches, and other scars. It can also treat severe forms of acne even as it prevents fine lines and wrinkles that have been caused due to constant sun exposure and aging. Also, it reduces the fine lines that form under the eyes and around the mouth. This treatment can also help in treating freckles and dark patches that may be caused due to hormonal changes that happen during pregnancy and also due to birth control pills. It basically gives you smooth and supple skin.
Light peels: This is one of the most commonly used types of chemical peels. These include lactic, salicylic acid and glycolic peels. This type of chemical peel is a mild one that makes the pores smaller and treats surface problems like acne, blackheads, as well as other skin imperfections like light skin discolouration and freckles. This kind of peel is quick and easy to administer, and can help in stimulating collagen production to keep the skin supple. One will typically need about four sittings in a span of two to four weeks.
Medium depth chemical peels: These are stronger peels that show more dramatic results. They may cause visible flaking and peeling after the procedure has been carried out. These peels are usually used to fix the problems that come about due to sun damage. Also, these peels can decrease the appearance of fine lines, wrinkles and large pores. These peels can also repair the patches that appear due to pigmentation problems. One will need a session at least once every three months to maintain the results.
Deep chemical peels: These peels have more risk and deeper complications. They are used for very severe cases that include permanent hyperpigmentation which brings about darkening of the skin. Also, it can fix lightening of the skin due to hypopigmentation. It can also be used for the removal of scars. In case you have a concern or query you can always consult an expert & get answers to your questions!
3321
people found this helpful
View All Feed
Near By Clinics