About
Our medical care facility offers treatments from the best doctors in the field of Urologist.We will always attempt to answer your questions thoroughly, so that you never have to worry nee...
...more
Our medical care facility offers treatments from the best doctors in the field of Urologist.We will always attempt to answer your questions thoroughly, so that you never have to worry needlessly, and we will explain complicated things clearly and simply.
More about Moolchand Medcity
Moolchand Medcity is known for housing experienced Urologists. Dr. Saurabh Mishra, a well-reputed Urologist, practices in Delhi. Visit this medical health centre for Urologists recommended by 89 patients.
Timings
Location
Lala Lajpat Rai Marg, Near Moolchand Metro Station, Block M, Lajpat Nagar 3, Lajpat Nagar, New Delhi, Delhi
Lajpat Nagar
Delhi,
Delhi
-
110024

Get Directions
Photos (3)



Videos (3)
Doctor in Moolchand Medcity

MCH-Urology
Urologist
Book appointment and get ₹125 LybrateCash (Lybrate Wallet) after your visit
Services
Submit Feedback
Submit a review for Moolchand Medcity
Your feedback matters!
Write a Review
Patient Review Highlights
"Inspiring"
1 review
Feed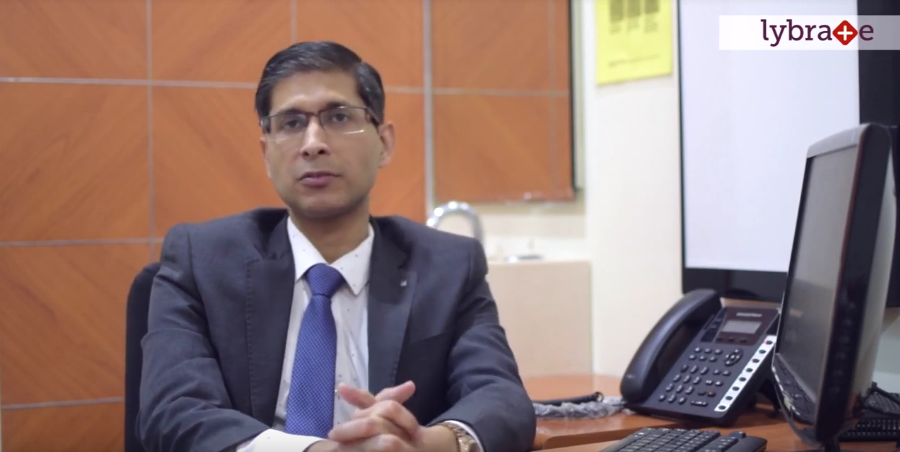 Kidney Stones, also known as Renal Calculi is a condition usually brought about by inadequate hydration and consumption of food high in calcium, but in most cases it a hereditary condition.
2889
people found this helpful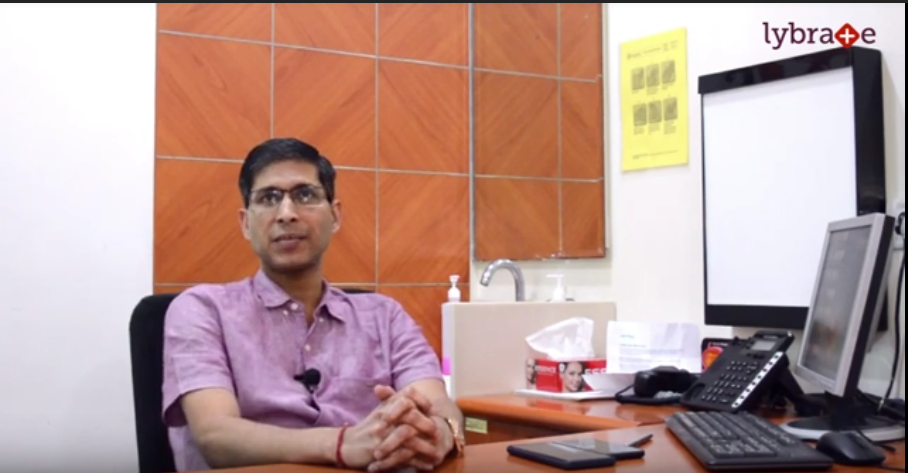 Benign Prostatic Hyperplasia(BPH) is the enlargement of the prostate gland which can lead to other serious problems of the urinary tract, bladder, and kidneys. It might be the result of an infection of the urinary tract or a scar in the bladder from an earlier surgery. Prostrate inflammation or urethral narrowing can also cause an enlargement of the gland.
3036
people found this helpful
Women have a higher risk of suffering from a Urinary Tract Infection (UTI) as compared to men. This is because women have a much shorter urethra. This makes it easier for bacteria to enter the bladder. These infections typically affect the urethra and the bladder. It can be the cause of great discomfort and pain, but the good news is that UTI can be easily treated. But what is more important is the UTIs can also be prevented. To do this, one must first understand the factors that can cause UTIs which include:
Sexual Intercourse: During the course of having sex, bacteria may be transferred from the vaginal cavity or bowels to the urethra. This can lead to cystitis. To reduce the risk of catching a UTI during the intercourse, women are advised to urinate within half an hour of having sex. It is also advisable for both partners to wash the genital area after having intercourse.
Constipation: A person suffering from constipation will be unable to completely empty their bladder. This encourages the growth of bacteria and can cause an infection. The easiest way to prevent constipation is to eat plenty of fibrous foods and drink plenty of water. After passing stool, always wash the area from front to back and not the other way around.
Urinary Tract Abnormalities: Some babies may be born with an abnormal urinary tract. If this prevents urine from leaving the body, it could be the cause of recurring urinary tract infections. In this case, surgery may be needed to correct the abnormality.
Diabetes: It is a myth that eating too much sugar causes UTIs. However, in the case of diabetic patients, high sugar levels could promote the growth of bacteria in the urethra. This is because excessive sugar is removed from the body through urine.
Bad Hygiene: Not keeping the genital area clean can also contribute towards urinary tract infections. Hence, always wash yourself well after urinating and passing stool. If possible, have a shower instead of a bath. Avoid using feminine washes and douches as they can increase the irritation. Keep the genital area dry and favour cotton underwear. This allows the skin to breathe and does not allow bacteria to grow.
Dehydration: Not drinking enough water affects the body in a number of ways. It can also cause UTIs. This is because water helps flush toxins from the body. Without enough water, bacteria and toxins remain in the body and multiply. Ideally, one must drink at least 8-10 glasses of water a day to stay hydrated. Aerated drinks may satiate thirst but cannot be included in the daily water intake. Rather than hydrating the body, these drinks aggravate dehydration. Instead, one may infuse water with herbs and fruits to improve its flavour.
2883
people found this helpful
A condition that can be quite painful, but in most cases gets better on its own is Prostatitis. It occurs due to an inflammation of the prostate and requires proper treatment when an infection causes the inflammation. The course of action entirely depends on several factors such as the extent and severity of the condition, the age and overall health condition of the patient.
Treatment Options:
Medications: In most cases, patients affected with prostatitis are given a course of antibiotics which needs to be continued for a month or so along with pain-relieving medications. But other medicines such as non-steroidal anti-inflammatory drugs and alpha-blockers may be required to help relieve the symptoms.
Prostate massage: When the prostatitis is a long-drawn affair without any signs of improvement, then the doctor may massage the prostate through the wall of the back passage. Gloves and gel are used to make the massage more comfortable.
Surgical intervention: Rarely surgery is an option for men suffering from prostatitis. In this surgery, the affected part of the prostate gland is surgically removed. It is not often done since there is a risk of making the symptoms worse and lead to a number of side-effects.
Complementary therapies: You may be suggested to explore some other complementary therapies such as massage, reflexology, acupuncture, hypnotherapy and aromatherapy for instance. They can help in relieving stress which will make you more relaxed. Techniques such as deep breathing, meditation and listening to music also help. Besides, sitz baths can also be helpful while self-massage of the perianal area can offer some relief from the pelvic floor issues.
Dietary Considerations: Some foods are thought to irritate the urinary tract and such foods include cranberries and cranberry juice, alcohol, spicy foods, acidic foods and chocolate. Being aware of the potential irritants and the number of foods that can be taken, the symptoms can be controlled.
Seek help:
Also note that when you are suffering from prostatitis, you are likely to suffer from sexual problems. It is important to take such problems into consideration and seek proper medical attention. And if the patient is older than 50 years, he should undergo an annual routine examination which may include a rectal examination along with a prostate-specific antigen test.
It is essential to understand that in order to receive the most suitable treatment option, it is important to consult with an expert at the onset of the symptoms. When you have difficulty in urinating or urination is unusually frequent or painful or that you suffer from painful ejaculation, talk to your physician. Blood in urine, fevers, chills, groin pain are some of the symptoms and it is essential to be aware of the issue and take the right measure at the beginning.
3042
people found this helpful
Excessive fluid intake. Send back your voiding diary (volume and time of fluid intake and volume and time of urine voiding) for 2 days.
1
person found this helpful
A common problem that is not restricted to older people is urinary incontinence, and many are not aware that behavioral strategies play an important role in controlling urinary incontinence. These include alterations in the diet, urinary habits, and lifestyle changes.
The required changes and alterations to be made are entirely dependent on the individual conditions of the patient. However, these are the most common tips as far as the diet to overcome urinary incontinence is concerned:
Have the optimum amount of water: If you do not drink enough water, you are likely to get dehydrated. When you have incontinence, drinking a lot of water can also be detrimental. It means that drinking the recommended dose of 6 to 8 glasses of water could also pose a problem. On the other side, when you drink little water, you may end up irritating the bladder. That is why it is important to ask the doctor how much water you must drink.
Avoid alcohol and smoking: Alcohol has a negative influence on the bladder as it can potentially affect the messages from the bladder which tells it to hold urine and to release it. When you are consuming alcohol, you are likely to lose the control over the signaling, and it would invariably result in incontinence. If you can cut out alcohol completely, it can definitely fetch the best results. If you cannot cut it down completely, you should consider reducing the amount considerably.
Shun spicy foods: When you have to deal with an overactive bladder, you should refrain from eating spicy foods such as chili peppers and horseradish. This is because spicy foods irritate the lining of the bladder and therefore they should be avoided at all costs. A viable alternative to these could be salads and fresh fruits and vegetables.
Say no to caffeine: Caffeine makes you feel the urgency to use the toilet along with prompting the body to get rid of the liquid contents of the body. It is best to remove caffeine from the diet as much as possible. It is really difficult to get rid of teas, coffees, soft drinks and chocolate and if you feel that you are not able to cut it down, you should try to have your caffeine dose in the morning rather than night. It is, however, necessary to limit caffeine intake to one serving in a day.
Stay away from citrus: Though fresh fruits and vegetables are always recommended, you should not consume citrus fruits such as lemons, pineapple, oranges since they can bother your bladder and make you feel the urge to go.
Along with these diet changes, if you are overweight, you should try to lose some weight since overweight can cast pressure on the bladder and result in incontinence. Thus, by making such minor yet crucial changes, the condition can be overcome easily. In case you have a concern or query you can always consult an expert & get answers to your questions!
3022
people found this helpful
Having a stone in any organ of the body can be a harrowing experience but having a stone in your kidney is the most dreadful experience of the lot. The presence of a kidney stone causes excruciating pain in the host's pelvic area, and if the stone enters the urinary tract of the host, the misery of the patient increases manifold. The urinary tract may also get jammed due to the presence of the stone, thereby causing problems in the urinary flow of the patient.
Ways to Manage a Kidney Stone-
Consulting a doctor is the first thing you should do when suffering from a situation such as a kidney stone. Doctors will provide the patients with medicines to curb their pain and improve their health. But, one can very well improve their condition by some of the basic home remedies as well. The most common home remedies a patient can act upon to manage a kidney stone in the best possible way are:
Drinking Water- By drinking water in large amounts, the kidney stone starts to break down into smaller pieces, and the elements of the stone get diluted slowly. Ultimately, due to the dilution of the elements of the stone, the stones pass through with the urine of the patient. By drinking the water, you will be passing urine faster than the normal rate. As the stone enters the urinary tract, there are chances that the stone may be passed out while urinating.
Watching Diet- Kidney stone patients should be a bit cautious with the food they consume. They should try and not have food which has high acid content. Low cholesterol levels need to be maintained, so if you want to prevent this from happening you need to cut down on fried and junk food.
High Calcium Intake- Having food which has a high calcium content will help in flushing the stones out. The calcium will combine with oxalates and crystalize them, thereby enabling it to pass it through the urinary tract of the patient.
High lemon consumption- Lemon juice is filled with citrates. Citrates can easily break up the kidney stones into minute particles and give it a Sandy texture. Citrate also helps in moving the stone in the right direction. You can drink lemon juice directly or mix it with warm water and then consume it.
Apple cider vinegar- This again contains a high amount of citric acid which worked very efficiently in our body. It manages to set everything in place. You will be able to digest food in a better manner and will also reduce the pain. It will break down the stone and then pass it. Apple cider vinegar can be consumed with a warm glass of water mixed with one spoon of honey.
Kidney stones is a pretty common yet a serious condition, therefore one should not take it lightly and should consult a doctor as soon as possible. In case you have a concern or query you can always consult an expert & get answers to your questions!
2778
people found this helpful
An individual's inability to empty the bladder, completely, through urination is known as urinary retention. People of all age groups and genders suffer from urinary retention. However, it is more common in 50- or 60-year-old men. The causes vary according to the types of urinary retention.
Acute urinary retention: It is a life-threatening medical condition and a person can be affected quite suddenly. The affected person goes through great discomfort and pain as it prevents one from urinating, though the bladder is full. This severe medical condition requires immediate emergency treatment. Inability to urinate, painful and urgent need to urinate, severe pain or discomfort in the lower abdomen and bloating of the lower abdomen are the symptoms of acute urinary retention.
Chronic urinary retention: A patient is able to urinate but not empty the bladder completely if affected by the chronic type. Higher urinary frequency, increased abdominal pressure, inability to feel when the bladder is full, and the need to urinate after urination are some of the symptoms of chronic urinary retention.
Causes
The causes behind the two types of urinary retention are different.
Acute/Obstructive type:
Any type of blockage restricts urine to flow through the urinary tract. The reasons behind this are:
Chronic/Non-obstructive:
Improper functioning of nerves and weakened bladder muscles may lead to this condition. The reasons behind this are:
Childbirth
Pelvic injury or trauma
Nerve diseases
Impaired nerve or muscle function
Brain or spinal cord injury
Management
There are various methods of treating urinary retention at home though they are all limited care measures. Sitting in a bathtub filled with warm water helps relax the pelvic floor muscles. Another method is self-stimulation for urination by using running water in the bathroom. Limited mobility might be one of the primary reasons for urinary retention. Hence, daily walking or exercising not only helps facilitate urination but also helps strengthen the pelvic muscles. Women suffering from mild Cystocele or Rectocele are advised to exercise every day to prevent urinary retention.
Certain food items are also unsuitable for people suffering from urinary retention. Therefore, the patient is recommended to avoid or reduce the intake of spicy food, citrus fruits, and foods containing artificial sweeteners. Also, the intake of packaged items needs to reduce to help cure urine retention. The physician often advises the patient on dietary changes along with some exercises that help strengthen the pelvic muscle and thus help cure the disease quickly. Moreover, adoption of a healthy lifestyle goes a long way to help treat urinary retention.
It is advised not to delay the visit to a doctor, once the patient knows that he/she is suffering from the symptoms of urinary retention. If it is a serious case, then surgery is the only cure.
In case you have a concern or query you can always consult an expert & get answers to your questions!
2665
people found this helpful
A kidney stone is a solid mass that is formed from crystals present in the urine. People with normal body functioning have natural chemicals in their body that prevent the formation of kidney stones. Commonly, there are two kinds of kidney stones –
Calcium - Stones that are made of oxalate and calcium.
Uric acid - This develops when the urine of a person is too acidic.
Struvite - Large stones that cause urinary obstruction.
Cystine - These are very rare. Often occur in people with a genetic disorder called cystinuria.
A special diet or changes in diet is mostly suggested along with the prescribed medication who have kidney stones. This helps not only in the cure of kidney stones but prevention as well. Struvite and Cystine stones usually require intervention to help deal with the problem, the other two, calcium and uric acid stones can be managed with diet and medication both.
Thus, if you are diagnosed with calcium and uric acid stones, you can follow a diet specific to the type of stone which can assist in preventing the formation of stones.
In case of a calcium kidney stone: If the patient is diagnosed with a calcium kidney stone, then he/she is advised to reduce the consumption of salt. Also, it is recommended to reduce the intake of processed food as well as food from any restaurant. The regular intake of calcium needs to be analyzed. A doctor will advise the daily intake of calcium. Also, try to avoid the artificial supplements, and have food that contains the basic level of calcium.
In case of an oxalate stone: The patient is advised to reduce the consumption of oxalate-rich food, such as chocolates, nuts, and dark green vegetables if detected with oxalate kidney stone. As this cannot be completely excluded from the diet chart, the levels of consumption are hence kept low.
In case of a uric stone: Uric stones are commonly detected in people who eat a lot of red meat. Red meat contains high levels of a chemical compound known as purine, which leads to the formation of higher levels of uric acid. A healthy diet in case of a uric stone comprises of fruits, vegetables, low-fat products, and whole grains. It is recommended to reduce or limit the consumption of alcohol as well as to opt for a diet that is low on animal protein and high of vegetables and fruits.
Keep the body hydrated: Water reduces the concentration levels in urine, thereby bringing down the chances of stone formation. Sufficient consumption of water can work wonders to help cure or reduce kidney stones. Drinking enough water helps wash out the toxins while keeping the body well hydrated. It helps reduce chances of formation of a new stone. However, there is always confusion with the amount of water that needs to be consumed in a day. It is advised to have a minimum of 12 cups of water per day. This amount helps the body to stay hydrated, and thus function properly.
Medication is an obvious way to cure kidney stones, but a healthy diet can prevent further developing of kidney stones. Hence, following a diet suggested by your dietician, and avoiding certain types of food can prevent kidney stones.
In case you have a concern or query you can always consult an expert & get answers to your questions!
2596
people found this helpful
Kidney stones are one of the most common urinary tract disorders. These stones are the result of an abnormal concentration of urine. The stones might get unnoticed, till it moves around the kidney or passes into the ureter. The stones are basically small deposits of calcium that can cause excruciating pain.
Here is a list of signs that can indicate that a person might be suffering from kidney stone disorder:
Painful Urination: The most common sign of kidney stones is a sudden urge to urinate. The urination occurs even though an individual has maintained the normal rate of fluid intake. When an individual does try to urinate, the amount of urine expelled is less than normal. In case of a normal volume of urine, an individual might experience extreme pain. The pain is the result of kidney stones travelling from the bladder to the urethra.
Back Pain: People suffering from kidney stones often suffer from localized back pain in the early stages. The pain initiates at the side and back, just near the kidney area. As the condition worsens, the pain might spread to the groin, lower abdomen and lower back area. The waves of pain might last from a few minutes to few hours, depending on the number and size of the stones. For men, the pain might also be felt in the testicles and scrotum area.
Blood In Urine: Apart from pain and discoloration, visible signs of blood in the urine are seen in patients who have kidney stones. The color of urine might vary from brown, pink to slightly red with stains of blood. With kidney stones increasing in size, it blocks the urethra, thereby ticking blood along with urine. This condition is referred to as hematuria.
Vomiting and Nausea: People suffering from kidney stones often complain of nausea. It can become so severe that can lead to vomiting. Some other complications related to this condition include dehydration, nutritional deficiency etc. Another theory suggests that, throwing up is the result of body's endeavor of clearing the toxic material from the body.
Pungent Smell: It is quite common among patients suffering from kidney stones to have a pungent smelling urine. The smell is foul and sticks for a long time. The smell is the result of creatinine waste being accumulated and slowly passing through the urine from time to time.
Difficulty in Sitting: Once the kidney stones gain in size, it becomes increasingly difficult for a patient to sit or lie down for a longer duration. Sitting or lying down puts pressure in the kidney area thereby causing intense pain. People try to combat this condition, by frequently standing up or by having a small walk.
In case you have a concern or query you can always consult an expert & get answers to your questions!
2544
people found this helpful
View All Feed
Near By Clinics

4.4
(

12

ratings)
Lajpat Nagar, Delhi,
Delhi
View Clinic
4.3
(

11

ratings)
Lajpat Nagar, Delhi,
Delhi
View Clinic

Lajpat Nagar, Delhi,
Delhi
View Clinic