About
Hand2shoulder Clinic was founded by DrVikas Gupta keeping in mind to provide one stop solution for ailments of hand and upper extremity. He has various credentials to mark his honor and h...
...more
Hand2shoulder Clinic was founded by DrVikas Gupta keeping in mind to provide one stop solution for ailments of hand and upper extremity. He has various credentials to mark his honor and his extreme dedication to his profession has made him a known figure in field of "Hand and upper extremity surgery"..he has spent nearly 20 years at All India Institute of Medical Sciences (AIIMS) , New Delhi. Presently he is looking after Shoulder and Hand Division at Max Institute of Musculoskeletal Sciences, Saket& Gurgaon as Senior Consultant. He has more than 45 publications in national/international journals. He has more than 200 presentations in national/international confernces. Drvikas Gupta has also acquired training from U.S.A. and Germany to enhance his expertise and conducted more than 6,000 Hand & Upper extremity surgeries. He has been instrumental in performing many procedures for first time in country. To know more about DrVikas Gupta visit our website www.hand2shoulderclinic.in
Timings
Location
N-236, Nandi Vithi, Greater Kailash Part-1
Greater Kailash 1
Delhi,
Choose State
-
110048

Get Directions
Photos (2)

Videos (5)
View All Videos
Amenities
Parking
Cafeteria
Online Appointments
Reception
Waiting Lounge
Credit Card
Wheel chair assistance
Ac Rooms
Doctor in Hand2Shoulder Clinic

MBBS, MS - Orthopaedics, Hand Surgery Fellowship
Orthopedist
Book appointment and get ₹125 LybrateCash (Lybrate Wallet) after your visit
Specialities
Orthopaedics
Concentrates on efficient treatment of injuries and problems of the musculoskeletal system
Patient Review Highlights
"Practical"
1 review
"Saved my life"
1 review
Reviews
Devendro M
May 26, 2018
Very much satisfied
Feed
Shared 4 weeks ago • Featured Tip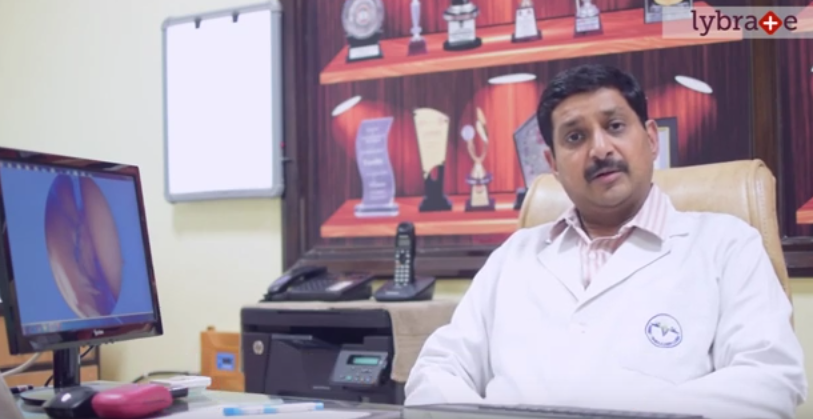 A shoulder dislocation occurs when the bones of the upper arm snap out of your shoulder blade, generally after suffering a major injury. The joints of the shoulder are the most flexible body joints, thereby, making them more prone to dislocation. In most of the cases, a dislocated shoulder can be fixed within a few weeks' time with the help of proper diagnosis.
4248
people found this helpful
Shared 1 month ago • Featured Tip
The shoulders are the most mobile joints in your body. Shoulder joints undergo wear and a tear over time and hence become unstable. Shoulder arthritis is one of the painful conditions affecting the shoulder joints. Arthritis not only takes a toll on the tendons and muscles, but also affects the ligaments and joints too. They usually cause symptoms such as joint pain, resulting in limited mobility.
Treatment:
Nonsurgical or Lifestyle treatments:
Take rest or avoid the activities that provoke pain or change the way of your arm movements.
Physical therapy boosts shoulder mobility.
Non-steroidal anti-inflammatory drugs (NSAIDs) such as ibuprofen or aspirinalleviate pain and inflammation.
Corticosteroid injections in the shoulders can also help to ease the pain and inflammation, although temporarily.
Applying moist heat or ice packs over the shoulders for about half an hour at least thrice a day brings relief.
Drugs such as methotrexate can be administered in case one is suffering from rheumatoid arthritis (a chronic disease attacking multiple joints of the body).
Dietary supplements such as chondroitin and glucosamine may help reduce pain.
Surgical treatments (if your pain results in disability and does not lessen with nonsurgical options)
Join replacement surgery or arthroplasty involves replacing the damaged parts of the shoulder with a prosthetic (artificial) joint.
Few mild forms of arthritis may be treated using the Arthroscopic procedure (minimally invasive surgery). It requires a surgeon to ease the joint pain by making small incisions to "clean out" the joint. A tiny camera fitted into the joint guides the surgeon through the surgery.
Resection arthroplasty is a method that involves the surgical removal of the bone from the collar bone and substituting it with a scar tissue to treat arthritis of particular joints. If you wish to discuss about any specific problem, you can consult an orthopedist.
4244
people found this helpful
Shared 1 month ago • Featured Tip
The shoulder is one of the most important joints in the body that uses a ball and socket to join the arm to the rest of the body. Any pain can make it difficult to carry out motion in a comfortable manner. The shoulder consists of the long arm bone called the humerus, the collarbone or the clavicle, as well as the shoulder blade called the scapula. A layer of cartilage provides essential padding to the bones in this area and its two main joints. There are a number of issues that can cause shoulder pain.
Let us get to know the six most common ones.
Rotator Cuff Injury: This is the most common cause of shoulder pain and it occurs when the four muscles or the tendons are injured. These muscles and tendons usually control the movement of the arm. This injury can involve strains and tears which may also be caused by constant lifting of heavy objects.
Rotator Cuff Tendonitis: This condition affects the tendons and muscles that help in moving the arm freely. This usually happens due to inflammation in the tendons. It is commonly experienced by patients who are actively involved in sports and other heavy physical pursuits in their line of work.
Frozen Shoulder: This is a debilitating condition that restricts the free movement of the arm and is also known as adhesive capsulitis. When the shoulder tissues become too thick, it leads to the growth of scar tissue that hinders proper movement and causes pain.
Osteoarthritis: Osteoarthritis is a condition that comes as part of aging bones that also become hollow and brittle over the passage of time, which leads to joint and bone pains in various parts of the body. It is a degenerative disease that is caused due to prolonged wear and tear as well as other factors including family history and sports injury.
Bursitis: This condition is known to affect the fluid-filled sacs that lie in between the joints. These are known as bursae. When the bursae suffers from swelling, the effect usually shows up as pain in the joints.
Tendon Sheath Inflammation: The fibrous tissue that connects the bones and the muscles is called a tendon. The presence of the tendon makes it possible to pursue activities like running, jumping, lifting, gripping and more. It is protected by a sheath known as synovium, which also lubricates the same. Any injury or tear to this sheath can cause shoulder pain.
Acute and persistent pain that does not abate and gets even worse should be treated with immediate medical intervention. If you wish to discuss about any specific problem, you can consult an orthopedist.
4385
people found this helpful
Shared 1 month ago • Featured Tip
Shoulder impingement occurs when there is impingement or change in the position of the tendons or a bursa (fluid filled sac or cavity, which causes friction in the joints) in your shoulder. Repeated overhead exercises or intense physical activity concentrated around your shoulder is a common risk factor for shoulder impingement. The examples of such activity would include playing outdoor sports like tennis, swimming etc. or painting for long hours.
How it may affect your daily life?
Shoulder impingement pain is severe in many cases and may affect your everyday activities. In fact, any activity, which involves your shoulders can cause intense pain. You should consult a doctor or a professional medical facility to get relief from pain as well as to avoid aggravating the injury.

Symptoms of shoulder impingement:
1. You will have difficulty in completing tasks which involve your back.
2. There may be a weakness in your shoulder muscles.
3. Pain associated with overhead use of your arm. Anytime you lift your arm there would be pain and would make many day to day activities difficult.
4. Intense injury to the tendons can cause them to tear into two and would result in a rotator cuff injury and would make your arm movements next to impossible.
Diagnosis of shoulder impingement:
Physical exam and review of medical injury previously sustained on some other occasion is the first step of treatment. Your doctor may also diagnose shoulder impingement by X-rays or MRI of shoulder to see changes in the bone that may indicate any injury. Other changes in the normal contour of the bone may also be checked which may help in further diagnosis and treatment.
Treatment of shoulder impingement:
NSAIDs are anti-inflammatory medicines that are commonly prescribed for shoulder impingement syndrome. These are prescribed for two weeks. Shoulder impingement requires a long time to heal and would require regular consultation with your doctor. If the medications fail to provide any relief in a span of maximum two weeks it may compel your doctor to change the course of treatment. Shoulder impingement is a serious injury and requires proper rest for your shoulder as well as patience as it may take quite some time to come back to normal.
Physiotherapy for Impingement:
Physiotherapy is usually the first line of treatment for subacromial impingement (tendonitis, bursitis) of the shoulder; along with anti-inflammatories and analgesia. It is very successful in treating shoulder impingement syndrome. You will work with your physical therapist to devise a treatment plan that is specific to your condition and goals. Your individual treatment program may include:
Pain Management
Manual techniques, such as gentle joint movements, soft-tissue massage, and shoulder stretches to get your shoulder moving properly.
You will learn exercises and stretches to help your shoulder and shoulder blade move properly.
Strengthening Exercises
The therapist will teach you the proper posture which is an important part of rehabilitation
3958
people found this helpful
Shared 3 months ago • Featured Tip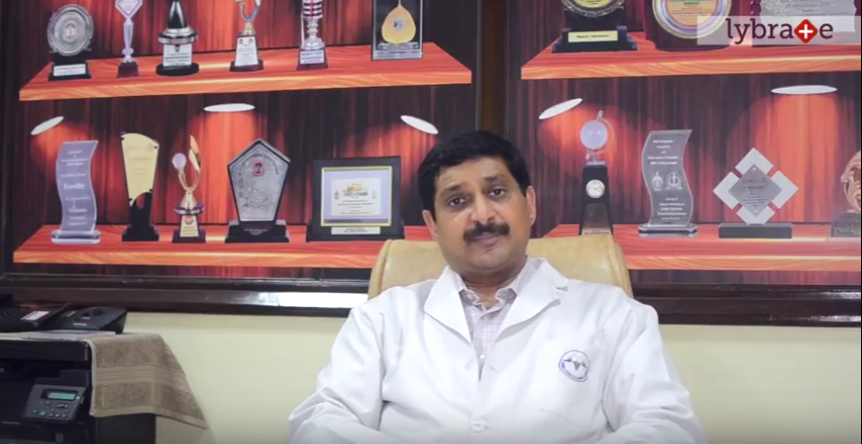 There are few techniques used in shoulder surgery. Its important to understand the same in detail for our understanding and knowledge.
5234
people found this helpful
Shared 5 months ago • Featured Tip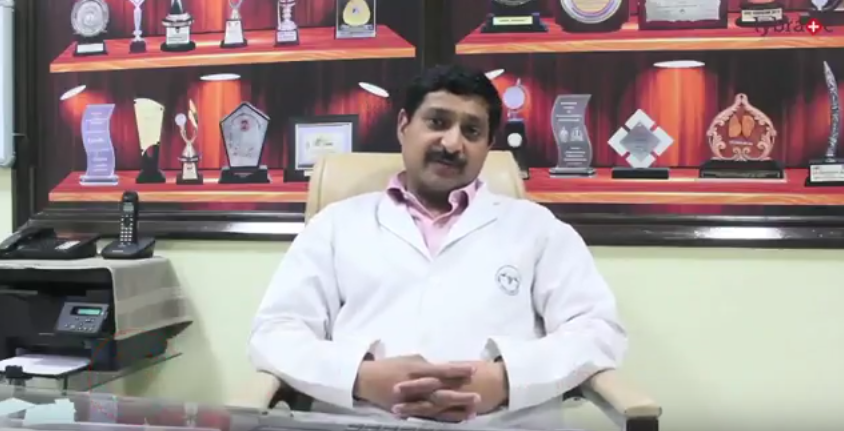 Hello!
I am Dr. Vikas Gupta from Hand2Shoulder Clinic. Today we will be talking about elbow problems. One of the most common problems of elbow is stiffness. By stiffness, we mean that there is a decreased movement. There could be many causes for the stiffness- it could be after injury, could be after arthritis or it could be just simple swelling which resulted in immobilization and stiffness. So each of the causes can be treated differently. Commonly simple stiffness can be treated by physiotherapy. Good amount of physiotherapy and exercises can relieve most of the patients. But some of the patients who cannot become better by physiotherapy would require surgery.
There are many types of surgery we do. One is Arthroscopy which is a minimally invasive surgery or we can say keyhole surgery in which we use the camera and few instruments, make few holes around the joint and go inside the joint, locate the things which are causing the stiffness and remove them. Sometimes what happens is stiffness is very severe and their causes are newborn formation or there is an extra bone which is formed around the joint which cannot be tackled by arthroscopy or minimal invasive surgery.
In such cases, we do open surgery or we called arthrolysis of the elbow. In such cases, we have to open up the whole joint and remove all the causes of stiffness, all the particle which are causing the movement restriction are removed and we make the joint mobile which is followed by physiotherapy and movement is restored. But many time the joint is completely destroyed like Arthritis. In such cases, it is very difficult to restore movements in the normal joint. In such cases, we go for the replacement arthroplasty where we replace whole of the joint with artificial joint and start the movements after physiotherapy and we expect good movement after joint replacement.
5373
people found this helpful
Shared 5 months ago • Featured Tip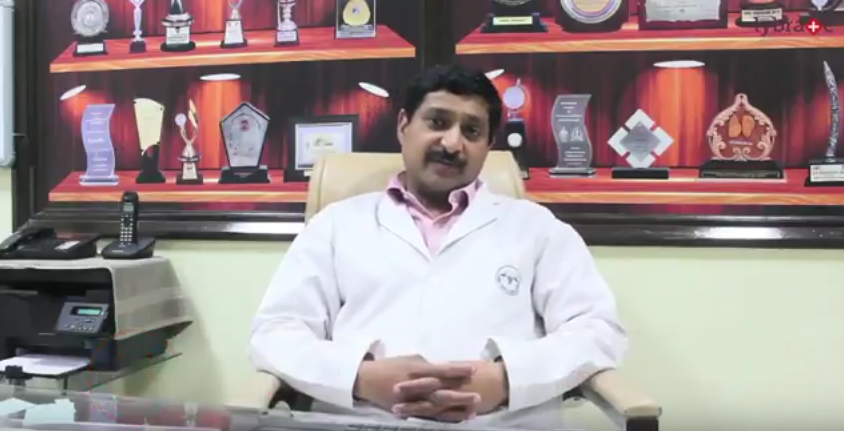 Hello! I am Dr. Vikas Gupta from Hand2Shoulder Clinic. Today we will be talking about elbow stiffness.
How do we define elbow stiffness? Elbow stiffness is the loss of elbow movement or restriction in elbow movement. There are many causes of elbow stiffness. Common ones are prolonged immobilization, any injury to the elbow joint , arthritis or new bone formation around the joint.
How do we treat elbow stiffness? It can be treated in many ways. First one is Arthroscopy. Arthroscopy is a minimally invasive procedure in which we make keyholes around the joint and insert a camera through one of the holes and instruments through another and we take care of all the adhesion and tissues which are preventing movements.
Once we have removed these tissues , we can mobilize the joint and after the surgery , again physiotherapy is done to regain the movements and maintain the movements. The second kind of treatment in which Arthroscopy cannot be done or if there is a new bone formation or if there are any scar tissues around the joint or there is a pre-implant from the previous surgery then we have to do open surgery or we call it Arthrolysis. In Arthrolysis we open the joint, remove all the scar tissues, implants and new bone formation around the joint which is blocking the movement. Once we have removed all the things which are blocking the movement we regain the movements and which is maintained again by physiotherapy. For some weeks physiotherapy is done so that we can initiate the movements and patient can have movements for lifelong.
If these two procedures are not working or the joint is destroyed completely like in the Arthritis in which the whole of the joint are destroyed or the articulate surfaces are gone. The articulate surface is a smooth lining of the joint on which the bone moves, the joint moves. If that is gone then we don't have any other option but to do a joint replacement. In joint replacement, we use the artificial component metal and plastic inside the body and regain the joint movements and if these movements are good then the patient can lead a normal lifestyle after joint replacement. So today we have talked about elbow stiffness. But again I will repeat that physiotherapy is the most important component of treatment of elbow stiffness.
5396
people found this helpful
Shared 6 months ago • Featured Tip
What is commonly referred to as shoulder, is a combination of different joints which involves various muscles and tendons which allow us to take part in a wide range of motion. Shoulder pain can be classified in a broad spectrum, and even though some people have shoulder pain only, others may experience the pain radiating towards the neck and upper arm.
What are the symptoms of shoulder pain?
The four rotator cuff tendons are the most commonly affected tendons in the shoulder. Besides causing shoulder pain, it may also lead to tendon tears, impingement, and instability.
Impingement occurs when the top portion of the shoulder blade exerts pressure on the soft tissues underneath. As you try to lift the arm, the acromion starts to rub or impinge on the rotator cuff tendons and leads to tendinitis and bursitis. With the passage of time, it may cause rotator cuff tear.
On the other hand, instability of shoulder takes place when the top portion of the upper arm bone is compelled out of the shoulder socket. It may occur from a sudden injury or excessive use. It can be partial or complete in which the entire ball is dislocated.
How can shoulder pain be diagnosed?
The first thing that your doctor may recommend is a plain X-ray since it can detect any narrowing of space in between two spinal bones, tumors, slipped disks, arthritis and similar diseases, narrowing of the spinal canal, instability of spinal column and most importantly, fractures. Other diagnostic tests include MRI, electrodiagnostic studies, and CT scanning.
MRI or magnetic resonance imaging is a non-invasive process which can reveal the neural elements along with the problems with ligaments and tendons. CT scanning is often used as an alternative to MRI. Electrodiagnostic studies, as well as nerve conduction velocity, are used for the diagnosis of neck and shoulder pain.
What are the treatments for shoulder pain?
The treatment of shoulder pain from soft tissue includes the use of anti-inflammatory medicines such as ibuprofen, naproxen, and ibuprofen. Sometimes, doctors also recommend pain relievers like acetaminophen. But the drugs must be administered depending on the source of the pain and antidepressants and muscle relaxers may also be used.
Local application of ice and heat therapy can help in relieving the shoulder pain. Besides, your doctor may also recommend resting the affected area and limiting activities concerning the shoulders. When these treatments are not able to give positive results, then you may need to take corticosteroid injections along with some exercises.
When the spinal cord or nerve roots are involved in causing shoulder pain, surgical procedures can be the last resort. Your doctor can be your best guide in determining which course can be the most suitable in the treatment of shoulder pain.
In case you have a concern or query you can always consult an expert & get answers to your questions!
3
people found this helpful
Shared 6 months ago • Featured Tip
Hand pain is a problem that may stem from injury or disease which may affect any structure of the hand such as the bones, muscles, joints, tendons and blood vessels. It is one of the manifestations of joint inflammation and may be caused by repetitive motion injuries and carpal tunnel syndrome and can cause pain in the hand and wrist.
What are the symptoms of hand pain?
As mentioned earlier, hand pain may affect any part of the hand including wrist, middle knuckles of the fingers, fingertips and basilar joints connecting the thumb and wrist. If you have osteoarthritis, the cartilage in between the joints starts wearing down and leads to the collision of bones.
The symptoms of hand pain may include an ache which worsens when the affected hand is used. It may also lead to stiffness of the joints, difficulty in moving the fingers, swelling along with tenderness in the knuckles and wrist.
Heberden nodes may also be affected in some people suffering from hand pain. It is important to note here that a bone spur is a hardened area of the bone which attaches the bone to the joint. The spurs present in the hands are called Heberden nodes. It consists of hard, round and swollen areas which develop in the joint near the fingertips. This condition is permanent which makes the fingers appear misshapen. People who have arthritis of joints can also suffer from bony nodes known as Bouchard's nodes.
Who are at a higher risk of having hand pain?
People with a family history of joint disorders are likely to have hand pain. It may also affect those who perform a job which demands an excessive use of hands such as manufacturing any product. The more one uses his or her hands, the more wear and tear take place on the joints and cartilage of the hands. Females are at a higher risk of developing hand pain stemming from arthritis.
How to treat hand pain?
There are many medicinal choices to treat hand arthritis. One may tackle hand arthritis with the help of pain relieving medicines, steroid injections and exercises. In case these treatments fail to offer some relief, surgery can be the most suitable way of treating this problem. Your doctor will be able to advise in this regard.
Some home treatments can help in reducing the pain as well as the disability of the hand. An easy and non-invasive method of treatment is to keep the hands as flexible as you can while improving the range of motion gradually. Your doctor may also recommend some muscle strengthening exercise that can support the structure of the hand. With regular practice, you will be able to perform your daily tasks with lesser discomfort.
In case you have a concern or query you can always consult an expert & get answers to your questions!
2
people found this helpful
View All Feed