About
Our goal is to provide a compassionate professional environment to make your experience comfortable. Our staff is friendly, knowledgable and very helpful in addressing your health and fin...
...more
Our goal is to provide a compassionate professional environment to make your experience comfortable. Our staff is friendly, knowledgable and very helpful in addressing your health and financial concerns.
More about Max Hospital
Max Hospital is known for housing experienced General Surgeons. Dr. Sudhanshu Mishra, a well-reputed General Surgeon, practices in Delhi. Visit this medical health centre for General Surgeons recommended by 100 patients.
Timings
Location
HBT Twin Tower, Wazirpur District Centre, Landmark : Near Netaji Subhash Place Metro Station
Wazirpur
Delhi,
Delhi
-
110019

Get Directions
Photos (1)

MBBS, MNAMS - General Surgery, MS - General Surgery, DNB - General Surgery, Fellowship of Association of Indian Surgeons(FAIS)
General Surgeon
Services
Submit Feedback
Submit a review for Max Hospital
Your feedback matters!
Write a Review
Feed
Nothing posted by this doctor yet. Here are some posts by similar doctors.
There are so many reasons people get inked. For some, a tattoo is a form of expression for other, a reminder of incidents and people. Since a tattoo is permanent, it needs to be carefully thought about. Today, you may think having your girlfriend's name inked onto your skin is a way of declaring your love but what if tomorrow, you break up. Ex lovers names are probably the most common tattoos that people ask to be removed. Yes, tattoos can be removed but it isn't as easy as it sounds.
What makes a tattoo permanent is the depth the ink permeates to. Unlike writing on your skin with a pen, ink in a permanent tattoo is placed in the dermis. This layer of skin lies under the epidermis and cannot be easily accessed. Thus using a cream or ointment will not help you remove a permanent tattoo. It may help bleach the pigment slightly but will scar your skin leaving the area looking worse than it was before. Using an acid to remove tattoos is also not advisable as this will scar the skin.
The only way to effectively remove a tattoo without scarring is with laser treatment. The laser penetrates the skin and breaks up the ink particles. This makes the body's immune system recognize the ink as alien elements and removes them through the lymphatic system. This leaves the rest of your skin undamaged. Laser treatment to remove a tattoo is not a onetime procedure and may need to be repeated a number of times depending on the number of colours, size of tattoo and quality of ink used.
A single laser cannot be used to treat all the colours in your tattoo. Lasers of different wavelengths are used to remove different colours. Thus, the more colours in a tattoo, the longer it will take to be removed. In some cases, even with laser treatment, the tattoo cannot be completely removed and a shadow may remain. Fluorescent colours are the most difficult to remove. Contrary to popular belief, black and red pigments are the easiest to remove. Laser treatment can also be used on any skin colour though it may take a few extra sessions to remove tattoos on dark skin. The location of your tattoos also plays a great role in determining how easy it will be to remove. The closer the tattoo is to your heart, the better the results.
In most cases, removing a tattoo takes 5-12 laser treatment sessions. This can take from 6 to 12 months as the dermatologist will probably ask you to wait a month between sittings. Each laser treatment session is expensive and hence removing a tattoo is much more expensive than getting one. Hence, think before you ink.

2
people found this helpful
It can be piles. What are other symptoms. Are you constipated 1. Take home cooked, fresh light food. Take a lot of green vegetables n fruit. 2. Increasing the fibre in your diet is known to be as effective as injections for preventing further problems 3. Increasing your fluid intake which can help prevent further problems with haemorrhoids 4. Avoiding straining and constipation which is the most useful thing patients can do to prevent the problem coming back. If the fibre content of your diet is not sufficient to keep your stools soft, then a fibre supplement can help. 5. Maintain active life style 6. Curd is good for u. 7. Avoid fast foods, spicy n fried foods •8. You should take sits bath (hot water tub bath) 2-3 times a day homeopathy has very encouraging results. Consult online with details.
Laser hair removal is a permanent hair removal method that makes use of laser beams to reach the hair follicles before the light from the beam is absorbed by the same. This method is preferred by people who do not want to go in for traditional methods like waxing, tweezing and epilating as these require regular sessions and may not always be convenient.
So, here's all you need to know about laser hair removal:
Precision: The laser beam that is set on to the skin gets absorbed by the pigment present in the hair follicles. Each pulse of this laser will take a nano second to treat many follicles at one time. The areas like the upper lip and the bikini line can be treated in a matter of minutes.
Duration: Most people going through this treatment will require at least five to seven sessions so as to attain permanent hair loss.
Preparation: The procedure does not merely consist of a process that zaps the unwanted hair. Considerable preparation has to go into it, especially since it a long term treatment method. Avoid waxing or electrolysis at least six weeks before the treatment as this may make the skin tender. Also, since the laser beams affect the hair roots that it can catch, it is best to have them grown out so that the procedure is more effective. Also, you will need to limit your time in the sun before going in for the procedure.
Trimming: Before the procedure actually starts, the hair will require trimming. A few millimetres will be removed, just above the surface of the skin.
Adjustments: Once the trimming is done, the laser equipment will be trained on your skin for a process of adjustment which will involve studying and adjusting as per the colour, thickness and the site of hair removal. Also, the adjustment will be done in terms of the skin colour.
Protection: Before the laser pulses are administered, the expert will need to wear eye protection and cover the site of hair removal with a cooling gel that will protect the skin. Also, a test pulse will be administered on to a small patch first, in order to see if there is any reaction or inflammation.
Aftermath: After the procedure, the application of anti-inflammatory creams and lotions will take place, following which the next session will be scheduled. Usually, the next session will be three to four weeks later.
1
person found this helpful
You can apply aloe vera juice/gel from its leaf (fresh), not from ready made gels available in market. Remove skin of an aloe vera leaf. Take /scoop out gel. Apply this gel to your skin. Wash with plain water after an hour. Or keep it overnight. Use some sunblock with spf (at least 50) every time you go out in sun. Apply it 30 mins before going out use umbrella when going in sun. U need proper constitutional med to get permanent relief. Ask for consultation so that I can help you better.

MBBS, Diploma of the Faculty of Family Planning (DFFP), Diploma in Practical Dermatology, MRCGP
Do you ever wish you could start all over and take better care of your skin? A chemical peel could give you that chance. Peels can dramatically reduce lines, wrinkles, acne scars, dark spots, and roughness caused by years of sun.
A chemical peel is a solution applied to the face to remove the outermost layer or layers of skin. It's a technique used to improve the appearance of the skin on the face, neck or hands. A chemical solution is applied to the skin that causes it to exfoliate and eventually peel off. The new skin that grows in its place is softer, smoother and has fewer imperfections. The new skin is also temporarily more sensitive to the sun.
There are three basic types of chemical peels:
Superficial or Lunchtime Peel: Alpha-hydroxy acid or another mild acid is used to penetrate only the outer layer of skin to gently exfoliate it. The treatment is used to improve the appearance of mild skin discoloration and rough skin as well as to refresh the face, neck, chest or hands.
Medium Peel: Glycolic or trichloroacetic acid is applied to penetrate the outer and middle layers of skin to remove damaged skin cells. The treatment is used to improve age spots, fine lines and wrinkles, freckles and moderate skin discoloration.
Deep Peel: Trichloroacetic acid or phenol is applied to deeply penetrate the middle layer of skin to remove damaged skin cells. The treatment removes moderate lines, age spots, freckles and shallow scars. A thorough evaluation by a dermatologic surgeon is imperative before embarking upon a chemical peel.
When is a chemical peel appropriate?
Chemical peels are used to treat a number of conditions including:
1. Pigmentation on face or body
2. Tanning
3. Dyschromias
4. Fine Wrinkles
5. Acne
6. Acne marks and scars
7. Dullness
8. Aging skin
9. Crow's feet
10. Sagging skin
Who should not opt for chemical peels?
Generally, light-haired and fair skinned people are the best candidates for chemical peel. The procedure does not work as well on dark skinned patients. The procedure is not recommended for individuals with infections, active skin disease, cut or broken skin, or sunburns. Other contraindications include patients who are:
1. Nursing or pregnant.
2. Have taken Accutane in last six months.
3. Have psoriasis, eczema, dermatitis or rosacea.
Possible complications
Temporary change in skin color, particularly for women on birth control pills, who subsequently become pregnant or have a history of brownish facial discoloration.
Changes are transient and easy to take care of if taken care properly.
1. Scarring
2. Reactivation of cold sores
3. A variety of chemical treatments can be used to exfoliate and rejuvenate the skin.
Depending on the depth of treatment required, your surgeon may choose one of the following peels:
1. Alpha-hydroxy acid peel (AHA)
2. Trichloroacetic acid peel (TCA)
3. Phenol peel
4. Croton oil peel
Aftercare and recovery
Your dermatologist will discuss how long it will be before you can return to your normal level of activity and work. After surgery, you and your caregiver will receive detailed instructions about your postsurgical care, including information about:
1. Normal symptoms you will experience
2. Potential signs of complications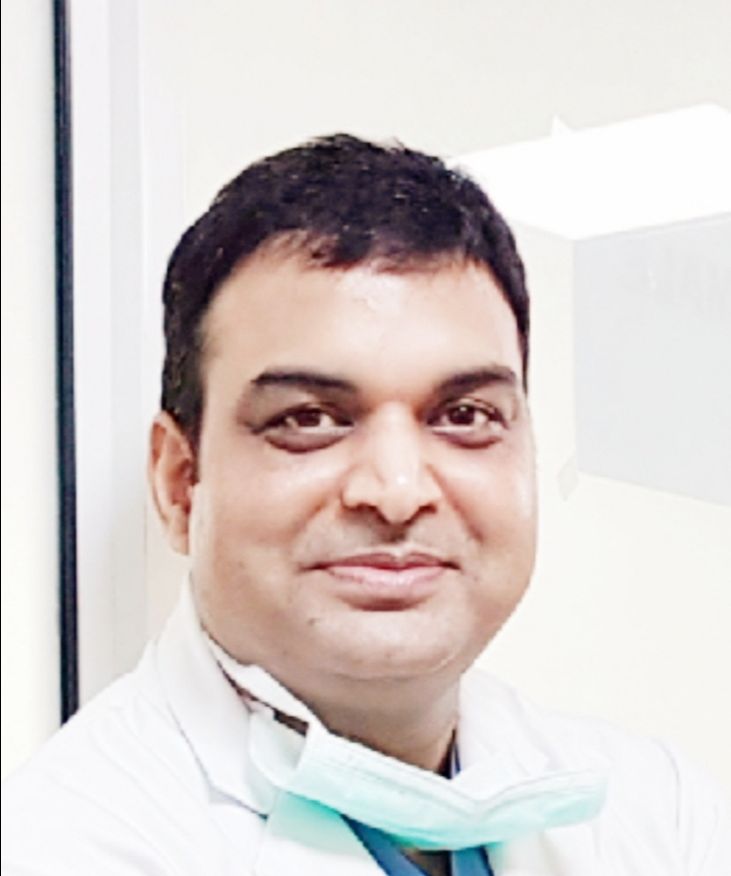 F.I.A.G.E.S , MNAMS (Membership of The National Academy) (General Surgery), DNB (General Surgery), MBBS, IAGES
Since the development of modern medicine, doctors and health care professionals have always tried to come up with minimally invasive procedures for both diagnostic purposes as well as surgery. Endoscopy was developed to see inside a human body without the need for large incisions or surgery.

What is Endoscopy?
Endoscopy is a type of procedure wherein the doctor inserts a long thin tube into the body through an opening such as the mouth, anus or the urethra. Sometimes small incisions may be made on your body to insert the tube as well. The tube which is inserted within the body is fitted with a camera which allows the doctor to see what is wrong within your body, a specific section or organ. Doctors can even take images or videos of your organs which help them to determine a due course of action in your treatment. Endoscopy may also be used as a part of a laparoscopic operation to correct problems within the body, especially in cases wherein tissues have to be removed.

Types of endoscopy and its uses-
Although endoscopy could be used in any part of the body, there are certain areas where they are used more commonly than the others. Some of the types or endoscopies are mentioned below:
Colonoscopy – Used to examine your colon wherein the scope is inserted through your anus
Laparoscopy – This is one of the most common forms of diagnosis as well as surgery wherein the tube may be inserted through a small area in your abdomen or the pelvic area. This is not only used for imaging or diagnosis but is used in surgery as well.
Arthroscopy – Here, an incision is made on the joints of your body to check for problems
Cystoscopy – In this type, the tube is inserted through the urethral opening to check for problems in the urinary tract or the bladder. Another variation of this would be ureteroscopy.
Enteroscopy – This is an endoscopic examination of the intestines wherein the tube is inserted via the anus or the mouth.
Hysteroscopy – Here, examination of the uterus and the female reproductive organ is carried out wherein the endoscope is inserted into the vagina.
Bronchoscopy – It entails an examination of the lungs wherein the scope may be inserted through the nose or mouth to check the lungs
Upper gastrointestinal endoscopy - This is used for the examination of the esophagus and the upper intestinal tract.
Risks and safety-
Endoscopy is a widely performed and very reliable procedure. In the hands of a skilled doctor, endoscopy will be able to determine the cause of the problem and also correct the issues if surgery is also performed along with it. However, like any procedure, it does carry certain risks although the chances are fairly low. Some of the risks are mentioned as follows –
Perforation or other injuries to your organs such as scraping or bruising
Fever due to the introduction of foreign materials
Persisting pain in the specific area wherein endoscopy was performed
Swelling of the area wherein the tube was inserted
Infections after the procedure
Bleeding at the site of the incision or entry of the tube
However, these cases are rare and only occur in a very small section of the cases. Although there is minimal pain associated with the procedure, the benefits far outweigh the risks and inconveniences.
Colorectal surgery is the broad term for surgical procedures performed on the colon, the rectum and the anus. There are various different surgical procedures which fall under colorectal surgery and these are used to treat a vast array of disorders, such as:
Anal cancer
Severe complications related to constipation
Anal injuries
Inflammatory conditions of the gastrointestinal tract
Congenital defects
Procedures: The surgeries under colorectal surgery are performed after diagnostic tests such as proctoscopy, sigmoidoscopy and defecating proctography. The most common diagnostic test is colonoscopy. These help to identify the origin and nature of the problem and decide which surgical procedure is to be followed. The procedures under colorectal surgery are as follows:
Colectomy: This procedure involves removal of a section of the large intestine. This is known as partial colectomy. In extreme cases, such as advanced cancer or severe gastrointestinal infection, the entire colon is removed and this is called total colectomy. Sometimes, the rectum is also taken out along with the colon and this is called proctocolectomy.
Colonic polypectomy: An abnormal growth of tissues in the inner lining of an organ is known as a polyp. Colonic polypectomy is done to eliminate polyps from the colon and rectum before they become malignant. This can be done endoscopically. Surgery is required in case of large polyps.
Strictureplasty: Chronic or repeated bowel inflammation causes scar tissue to accumulate in the large intestine. This results in the narrowing of the colon. Stricturoplasty removes the scar tissue so that proper flow of digestive contents is resumed.
Colostomy or Ileostomy: A damaged section of the colon is removed and the shortened intestine is then attached to another opening (stoma) in the anterior wall of the abdomen.
Hemorrhoidectomy: This surgical process is used for swollen hemorrhoids or blood vessels, which form in the anal canal. Hemorrhoidectomy is extremely effective in removing hemorrhoids, but the surgery also involves a number of complications.
Anoplasty: Anoplasty or imperforate anus correction is done to correct birth defects in the rectum and the anus. The structural flaw does not allow the stool to pass properly from the rectum and so it is repaired through surgery.
Skin diseases occur due to a number of reasons and cause a bit of a nuisance if overlooked and ignored. While some of them is the product of hormonal imbalance, others rear their ugly head as a result of unhealthy modern lifestyle patterns. The body's largest organ, skin is the most sensitive part of the body and is extremely susceptible to germs and infections. In youngsters, the incidence of skin diseases can be observed a lot more than in adults. This is primarily owing to their work, lifestyle and bodily changes. The most common diseases are eczema, acne, psoriasis, pruritus, and rosacea. They tend to be a lot more troublesome if not treated in the first instance itself.
Since skin affections and problems are predominantly local manifestations of any type of constitutional affection, they are in the most natural cases, the result of the body's mechanism to get rid of a problem in the system. Homeopathic remedies therefore aim at abetting in this otherwise natural phenomenon, and with it, chalk out the dangers of suppression due to external applications. The most common homeopathic treatments are:
Graphites serve as the magical solution to a number of skin problems. It essentially battles scruffy eruptions that manifest on the scalp, bends of joint, face, and in between your fingers.
Thuja is another important remedy for age spots, acne, and warts. It prevents the incidence of soreness, burning, and itching on the skin. Its antibacterial characteristics effectively cure acne and blackheads.
Rhus Tox is the most commonly prescribed remedy for Eczema. It particular, the effects of Rhus Tox are targeted towards the symptoms of swelling and itching.
Arsenicum provides absolute relief against psoriasis and dry eczema, curbing rough and dry skin in children. In fact, it also drastically reduces swelling, skin eruptions, burning, itching, and scaly skin.
Hepar Sulphur is often regarded as the best treatment in homeopathy. Signs of soreness, burning, and irritation are instantly relieved with the usage of Hepar Sulphur. Most symptoms of psoriasis and eczema can be effectively treated with it.
The basic idea at combating skin problems is to detect the signs at an early stage itself and provide adequate clinical attention to them. A homeopathy doctor must be consulted in the first place to ascertain the cause of the disease and circle on the most effectual treatments especially designed for it.
1
person found this helpful
Exposure to the sun for a long period of time can result in several skin problems. They occur on the basis of heat, humidity and the rays of the sun. Here are the most common skin problems caused due to sun exposure:
Sunburn: Sunburns occur as a result of overexposure of the skin to the harmful ultraviolet rays of the sun. Melanin in the skin protects it from the sun's rays, but in case of overexposure, melanin fails to work and sunburn is caused. The symptoms of sunburn include the skin turning red, burning in the affected areas, skin tightness and a sensation of itching. Severe symptoms are blisters, chills, fever and fatigue.
Age spots: Age spots are caused due to overexposure to the sun. They are brown marks, which appear on the surface of the skin, especially in the arms, hands and other body parts. Age spots get more prevalent with ageing. Symptoms of this condition include brown and gray pigmentation on the skin surface. The pigmentation occurs in a circular shape and is flat on the skin.
Photosensitivity: This condition is also known as sun allergy. People with photosensitivity are likely to get burned from sun exposure very easily, and symptoms of sunburn are observed. Symptoms include red and pink skin rashes accompanied by itching and burning. The area gets scaly and blistered.
Moles: Moles occur commonly due to sun exposure. They may appear on any part of the body. Moles may vary from being harmless to cancerous. Common symptoms include raised skin and the skin tone changing into reddish brown or black. Moles are round in shape, and some moles are painful.
Solar elastosis: This condition is commonly known wrinkles and occurs when the elastic tissues of the skin get deteriorated due to sun exposure. The skin turns limp on account of no strength of the tissues and collagen. Wrinkles appear, and the skin seems loose and sagging. Deep lines are formed on the skin.
Skin cancer: Skin cancer accounts for being the most severe and fatal result of prolonged exposure to the sun without any kind of protection. There are many forms of skin cancer. The most primary skin cancers include Melanoma, basal cell carcinoma and squamous cell carcinoma.
Polymorphous light eruption: This condition, known as PMLE in short, affects women between the age group of twenty to forty. It also occurs in light sensitive people who spend more time under the sun. Symptoms include a red or pink, bumpy rash and raised areas on the skin surface. Itchiness and dry patches are indicated.
A large number of skin problems occur due to long hours of sun exposure. Some of these are chronic problems, which require proper treatment.
1
person found this helpful

M.Ch - Paediatric Surgery, MBBS, MS - General Surgery
Pediatric Surgeon, Hyderabad
Cholecystectomy is an operation performed to remove the gallbladder. The gallbladder is a kind of a small sac found just below the liver, on the right hand side of the abdomen. The gallbladder stores a liquid known as bile. Bile is made in the liver and it gets released into the intestine along with the meals. The importance of bile lies in the fact that it helps to digest the fat in foods.
As gallbladder is not really an essential organ, so a child would do well after cholecystectomy. Once the gallbladder gets removed through this pediatric surgery, bile will continue to get released from the liver right into the intestine along with meals.
What is the necessity behind cholecystectomy?
The necessity for performing this surgery of Cholecystectomy can be outlined as follows:
The main reason behind the surgery is gallstones and pain.
Gallstones are small rocks, which form inside the gallbladder
These stones prevent the release of bile out from the gallbladder.
This blockage results in pain as well as jaundice
If a child comes across these problems, he or she would be recommended by his or her primary doctor to visit a paediatrician.
A paediatrician can get rid of the gallstones by removing the gallbladder through performing the surgery if Cholecystectomy.
How is the surgery performed?
The surgery is performed in the following manner:
A Cholecystectomy is performed on most of the occasions by way of laparoscopy.
A small telescope and tiny instruments are placed through very small incisions made on the abdomen.
The surgery normally gets completed within two hours.
When a child gets hospitalized, he or she receives intravenous fluids, antibiotics as well as pain medication.
As and when a child feels well, he/she would be allowed to eat, drink and also take pain relievers through mouth.
Cholecystectomy surgery involves very less loss of blood. Only in a rare case, when there is an emergency, a child needs to receive blood.
Children are released from hospital, one or two days after the surgery as and when they are able to eat, drink and be comfortable about themselves.
Homecare needed after the surgery
There are certain guidelines which parents must follow when their children get back home after the surgery. They include:
Pain management: The pain medication prescribed by the paediatrician is not required at a routine basis after discharge from the hospital. Most of the children only require Acetaminophen (Tylenol) or Ibuprophen once they are at home.
Healing ridge: Once the small incisions get healed, children would be able to feel a firm ridge just below it. It would last for few months, slowly get softened and then disappear.
View All Feed
Near By Clinics