About
We are dedicated to providing you with the personalized, quality health care that you deserve.
...more
We are dedicated to providing you with the personalized, quality health care that you deserve.
Timings
Location
C/216 - C/218, Nirman Vihar, Vikas Marg, Near Lagan Banquet Hall
Nirman Vihar
Delhi,
Delhi
-
110092

Get Directions
Photos (10)








View All Photos
Videos (2)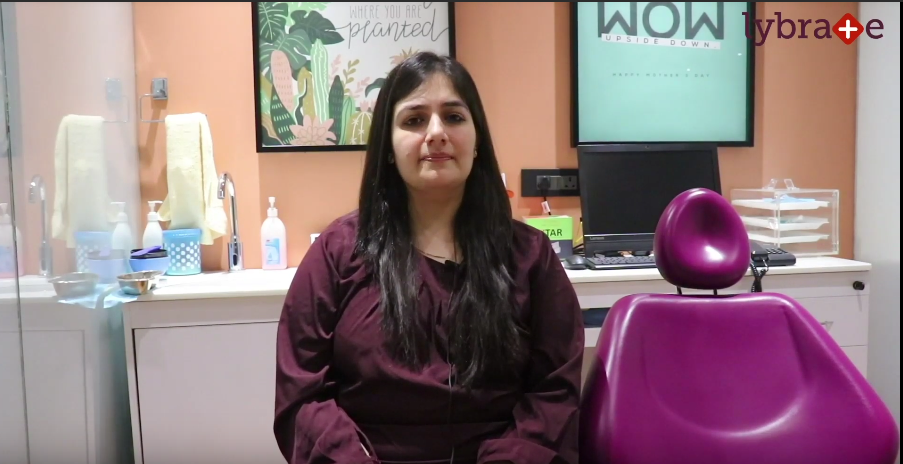 Hi!
I am Dr. Shruti Malik and I am a specialist in endodontics which is the branch which deals with the root canal treatments. We have all the dental facilities under one roof, be it for children or for adults. So here we cater all the classes and the ages of people suffering from a dental problem. We all know that there are almost 80-90% of the people suffering from dental ailments but due to unawareness, they do not come to us and get themselves treated.
So here, we want to focus more on the preventive dentistry so that we can stop the progressive ailments at a very early stage and help them attain good oral health. Now coming on to our departments, we have all the departments treating all kinds and giving all kinds of treatments so that patient doesn't have to run here and there and can get its complete treatment done at one place. We have all this specialist be it an orthodontist, prosthodontist and oral surgeon and endodontist, everyone periodontist to take care of your teeth with the best kind of treatment that can be given to our patient.
Thanks!
read more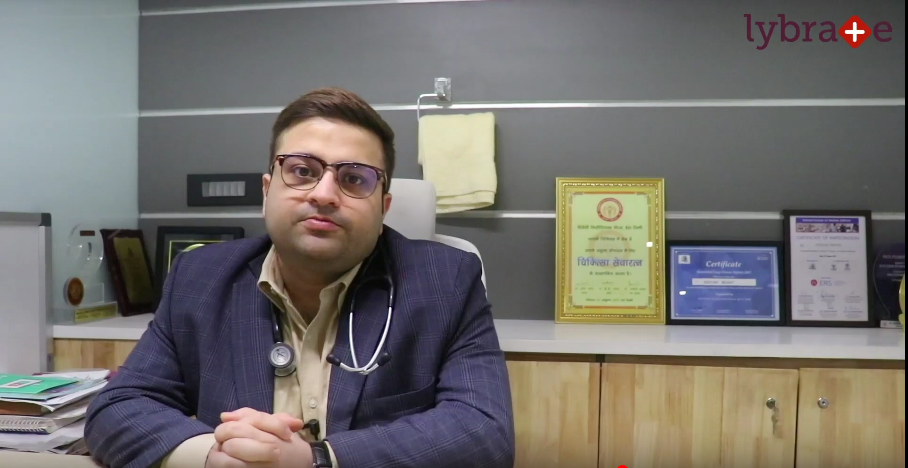 Hi! I am Dr. Abhinav Bhanot. We at our pulmonary department deal with diseases of the airways like the Asthma, COPD. diseases of the interstitial i.e. Interstitial Lung Disease, Pulmonary Sarcoidosis. We also treat diseases of the vasculature, Pulmonary Arterial Hypertension and Pulmonary Embolism in addition to Lung Cancer, Lung Infection and also sleep-related disorders. We have a lot of facilities available at our centre including Pulmonary Function Test, Diffusion Testing, Oxygen Saturation Test in addition to the Polysomnography that is available at our centre. We also do Interventional Pulmonology like Video Bronchoscopy with Endobronchial Biopsy, medical Thoracoscopy. Plural Fluid Aspiration which is ultrasound guided and also we have a facility of Intensive Care unit with fully equipped invasive and non-invasive devices.
read more
Amenities
Parking
Waiting Lounge
Credit Card
Ac Rooms
Reception
Doctors in Malik Radix Healthcare

MS, DNB (Orthopedics)
Orthopedist

MDS - Conservative Dentistry & Endodontics, BDS
Dentist
₹300 online
10:00 AM - 01:00 PM
06:00 PM - 08:00 PM
Specialities
Dentistry
Offers excellent dental care to patients with various oral and tooth conditions
Bariatrics
Determines causes and offers quality treatment for obesity, including measures of prevention
Orthopaedics
Concentrates on efficient treatment of injuries and problems of the musculoskeletal system
General Physician
Aims to provide best quality care to patients with acute and chronic problems
Patient Review Highlights
"Practical"
1 review
"knowledgeable"
1 review
"Very helpful"
3 reviews
Malik Radix Healthcare Reviews
Anshuman
Sep 15, 2017
I had problem of bleeding gums in my teeths. Firstly, I thought it's happening because of not proper brushing. So, I started to do that but it didn't give any relief. Because of this gum bleeding my mind was completely diverted from other work. I gone through gum bleeding treatment here , which really helped me lot to have had some relief.
Ansu
Aug 24, 2017
Thanks to dr. Shruti who helped lot to get rid off smelling mouth. She advised me some tips and gave some medicines which were really great, she is very proficient in his skill and Dr. Shruti gives complete time to the patient and always give the answer of all questions very well.
Anshul
Nov 26, 2017
Dr. Shruti gave treatment to my teeth and listened all my problems very well. her suggestion also helped me to calm down my pain. her treatment is very effective and help you lot to have some relief. She maintains lot of hygine while doing the treatment.
Sanjeevan
Mar 20, 2017
Decayed tooth bothered me lot and it gave lot of pain to my gums but dr. shruti's treatment is like a magic. She removed a decayed tooth and I didn.t feel any kind of problem during the treatment. Medicine and some advices are also very helpful.
Hemakshi
Jan 25, 2017
So I met dr. Shruti and gone through treatment of bad breathing which let me to have a rid of smelling mouth. Thank u dr. Shruti , for helping me.
Malik Radix Healthcare Feeds
Shared 1 month ago • Featured Tip
Ever wondered how good it would be if a tooth lost can be placed back in place? That is just what the dental implant does. Unlike the dentures, which replace only the crown portion of the tooth, the implant replaces the crown and the root portion ...
4656
people found this helpful
Shared 1 month ago • Featured Tip
Cholesterol is a fatty substance made by the liver and distributed throughout the body. It plays an essential role and is an important ingredient in the various hormones. Most of the cholesterol is made by the liver, and only about 25% is received...
4502
people found this helpful
Shared 2 months ago • Featured Tip
A very interesting thing, that most people would have noticed during their visit to the clinic is the white light that is used on the teeth. This is laser light, which is used extensively over the last couple of decades in dentistry for a variety ...
4115
people found this helpful
Shared 2 months ago • Featured Tip
Shared 2 months ago • Featured Tip
Often we are caught by a piercing pain that shoots through the roots of our teeth right up to our cranial region, at fairly unsuspecting moments. The pain can either cause momentary discomfort or end up being excruciating and difficult to bear. Ru...
1
person found this helpful
View All Feed