About
Our goal is to provide a compassionate professional environment to make your experience comfortable. Our staff is friendly, knowledgable and very helpful in addressing your health and fin...
...more
Our goal is to provide a compassionate professional environment to make your experience comfortable. Our staff is friendly, knowledgable and very helpful in addressing your health and financial concerns.
More about Jain Neuro Hospital
Jain Neuro Hospital is known for housing experienced Speech Therapists. Dr. Murli Singh, a well-reputed Speech Therapist, practices in Delhi. Visit this medical health centre for Speech Therapists recommended by 71 patients.
Timings
Location
177-178, Vikas Marg Extension, Jagriti Enclave
Vikas Marg
Delhi,
Delhi
-
110092

Get Directions
Photos (2)

Videos (1)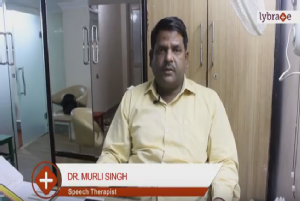 Hi, I am Murli singh, speech therapist and audiologist. Me aj apko kuch haklana, jise stammering bhi kehte hai, ke baare me batana chahta hu.
Stammering ek aisi problem hai jise hum bohot he aram se theek kar sakte hai agr use sahi tareeke se treat kia jaae. But zada tar is problem pe tab dhyan diya jata hai jab bacche bade hojate hai. Stammering ke liye agar hum speech therapy ki help le, to har haklaane ki problem ka solution sambhav hai. Haklana ek aisi samasya hai jisme agar baccha 5-7 saal ka hota hai, tab bacche ko kuch pata nahi chal pata. Lekin jab bacche bade hone lagte hai, jese ki jab bacche 18-19 saal ke hojate hai, tab doosre bacche mazak banane lagte hai. Aisa hone se baccha depression me chala jata hai aur acchi education hone ke bad bhi wo apna represesntation nahi de sakta. Speech therapy ke madhyam se haklaane ki beemari 100% tak theek ho sakti hai, agr uska sahi tarah se treatment kia jaae speech therapy dwara.
Ap logo ko ek baat vishesh baat ka dhyan rakhna chaie ki haklaane ke liye speech therapy ka bhi koi aisa jaadui kaam nahi hai ki turant theek hojae. Stammering treatment ke lie speech therapist sabse pehle apni kuch exercise aur kuch tips bataega. Apko mirror ke samne khade ho ke yeh bataega ki kon kon se words ko kis tarah se bolna hai or yeh dekhega ki kon kon se words me wo hakla raha hai. Haklane ke lie speech therapy treatment theek se diya jaae to 100% ye problem theek ho sakti hai. To dosto, agar apko haklane ki beemari se azaadi apani hai to aap isko speech therapy ke madhyam se theek kar sakte hai.
Humare yahan kaafi bacche aate hai jinhe is tarah ki problems hoti hai, aur zadatar bacche theek ho kar jaate hai agr wo humare instructions ko theek se follow kare to. Lekin aisa nahi hai ki 3-4 din speech therapy ke lie aane se haklana band hojaega. Speech therapy koi jaadui dawai nahi hai or na he haklane ki beemari ko theek karne ka koi tonic hai.
Koi bhi ladka ya ladki kitne bhi educated ho, ya kitna bhi paisa ho, lekin agar shadi ki jab baat hoti hai, tab bohot dikkat aati hai. Shadi ke samay ya koi truth face karne ke samay baccho ko bohot problem aa sakti hai aur isse wo depression me bhi ja sakte hai. Islie haklane ki beemari ko theek karne ke lie speech therapy he ek aisa madhyam hai jisse hum ye problem poori tarah se theek kar sakte hai. Yeh ek psychological issue bhi ek, jese ki agar kisiko presentation deni ho or psychologically dimag me yeh aajae ki me hakla na jau to is wajah se maansik pareshani shuru hone lag jaegi.
Aisi problems ke lie agar ap treatment sahi se chahte hai to humare yahan se, Karkarduma ke aage Genisus Neurogen rehabilitation centre pe visit kar sakte hai. Humare yahan pe speech therapy, audiology ki suvidha di jaati hai. Iske ilawa ap hume Lybrate ke through bhi contact kar sakte hai.
Humne ek package banaya hua hai, agar aap us package ke instructions ko follow karenge to apka haklana poori tarah se samaaopt hojaega. To dosto agar apko meri baat samajh aai hai to aap humare paas aiye or humse treatment lijiye. Hum aapko Lybrate ke dwara poori tarah se madad karne ki koshish karenge, text messege k dwara bhi, audio/video call k dwara bhi
Meri taraf se aap sabhi ko bohot dhanyawad.
read more
Doctor in Jain Neuro Hospital

D.H.L.S, B.A.S.L.P, M.A, B.Ed .SE . ( H.I )
Speech Therapist
Services
Submit Feedback
Submit a review for Jain Neuro Hospital
Your feedback matters!
Write a Review
Patient Review Highlights
"Professional"
2 reviews
"Prompt"
1 review
"Well-reasoned"
2 reviews
"Helped me impr..."
1 review
"Practical"
2 reviews
"Thorough"
2 reviews
"knowledgeable"
6 reviews
"Sensible"
4 reviews
"Caring"
5 reviews
"Very helpful"
14 reviews
"Inspiring"
1 review
Feed
Asked for male, 26 years old from Jalandhar
Advice :-speech and language assessment by qulifead speech therapist tongue moment clock Wise and anti clock wise small and long sentence regular exercise in front mirar defiantly stammering problem improve.
1
person found this helpful
Asked for Male, 20 years old from Jaipur
Advice :-properly speech and language assessment by qulifead speech therapist Berthing exercise by air tongue moment by clock wise and anti clock wise small and long sentence regular exercise in front mirar Recmand :- proper speech therapy regular.
Asked for Male, 20 years old from Srinagar
Advice :-speech and language assessment by qulifead speech therapist Breathing exercises regular small and long sentence regular exercise in front mirar Recmand, Regular speech therapy imedate defiantly stammering problem improve.
Shared 4 months ago • Featured Tip
Age language level
1. 2-3 months

Cries differently in different circumstances; coos in response to you
2. 3-4 months
Babbles randomly
3. 5-6 months
Babbles rhythmically
4. 6-11 months
Babbles in imitation of real speech, with expression
5. 12 months
Says 1-2 words; recognizes name; imitates familiar sounds; understands simple instructions
6. 18 months
Uses 5-20 words, including names
7. Between 1 and 2 years
Says 2-word sentences; vocabulary is growing; waves goodbye; makes "sounds" of familiar animals; uses words (like "more") to make wants known; understands "no"
8. Between 2 and 3 years
Identifies body parts; calls self "me" instead of name; combines nouns and verbs; has a 450 word vocabulary; uses short sentences; matches 3-4 colors, knows big and little; likes to hear same story repeated; forms some plurals
9. Between 3 and 4 years
Can tell a story; sentence length of 4-5 words; vocabulary of about 1000 words; knows last name, name of street, several nursery rhymes
10. Between 4 and 5 years
Sentence length of 4-5 words; uses past tense; vocabulary of about 1500 words; identifies colors, shapes; asks many questions like "why?" and "who?"
11. Between 5 and 6 years
Sentence length of 5-6 words; vocabulary of about 2000 words; can tell you what objects are made of; knows spatial relations (like "on top" and "far"); knows address; understands same and different; identifies a penny, nickel and dime; counts ten things; knows right and left hand; uses all types of sentences.
1
person found this helpful
Shared 8 months ago • Featured Tip
Audiology deals in identifying and evaluating hearing disorders that are associated with adults, children or infants. The audiology department at genesis-neurogen diagnostic evaluations to people having speech, hearing, language and communication difficulties.
Our team of experienced and qualified audiologists undertakes all kinds of hearing tests like newborn screening (oea) pta, etc. And also have experience with regard to all types of hearing aids, starting from the standard to the most advanced option. Our experts provide solution for all lifestyle needs e. G. Swimming ear plugs, noise muffs/plugs etc.
We specialize with determining cochlear implant candidacy, mapping and auditory verbal therapy.
We also deal with all kinds of speech-related problems including language and voice problems for e. G. Stammering, delayed speech and language misarticulation, cleft palate etc. With regard to children and aphasia, dysarthria, parkinson's, hoarse voice etc in case of adults.
A comprehensive assessment is carried out for each patient based on wjihich a customized treatment plan is planned through the use of latest and advanced technology.
Our highly trained specialists offer a wide variety of services like speech/language intervention, cochlear implants and aural rehabilitation
1
person found this helpful
Shared 8 months ago • Featured Tip
As young children learn language skills, it's normal for them to have some difficulty saying words correctly. That's part of the learning process. Their speech skills develop over time. They master certain sounds and words at each age. By age 8, most children have learned how to master all word sounds.
But some children have speech sound disorders. This means they have trouble saying certain sounds and words past the expected age. This can make it hard to understand what a child is trying to say. Speech sound disorders include articulation disorder and phonological process disorder. Articulation disorder is a problem with making certain sounds, such as" sh" phonological process disorder is a pattern of sound mistakes, such as not pronouncing certain letters.
About articulation disorder
Articulation disorder is the inability to form the certain word sounds correctly past a certain age. Word sounds may be dropped, added, distorted, or swapped. Keep in mind that some sound changes may be part of an accent, and are not speech errors. Signs of an articulation disorder can include:
Leaving off sounds from words (example: saying" coo" instead of" school")
Adding sounds to words (example: saying" puhlay" instead of" play")
Distorting sounds in words (example: saying" thith" instead of" this")
Swapping sounds in words (example: saying" wadio" instead of" radio")
About phonological process disorder
Phonological process disorder is a regular pattern of certain word speech mistakes. The mistakes may be common in young children learning speech skills, but when they persist past a certain age, it may be a disorder. Signs of a phonological process disorder can include:
Saying only one syllable in a word (example" bay" instead of" baby")
Simplifying a word by repeating two syllables (example" baba" instead of" bottle")
Leaving out a consonant sound (example" at" or" ba" instead of" bat")
Changing certain consonant sounds (example" tat" instead of" cat")
Causes of speech sound disorders
Often, there is no known cause for a speech sound disorder. But some speech sound errors may be caused by:
Injury to the brain
Intellectual or developmental disability
Problems with hearing or hearing loss, such as a history of ear infections
Physical abnormalities that affect speech, including cleft palate or cleft lip
Disorders affecting the nerves involved in speech
Diagnosing speech sound disorders
First, your child's hearing should be checked. This is to make sure that he or she isn't simply hearing words and sounds incorrectly.
If hearing loss is ruled out, you may want to contact a speech-language pathologist. This is a speech expert who evaluates and treats children who are having problems with speech-language and communication.
By watching and listening to a child speak, the speech-language pathologist can determine whether the issues are part of normal growth and development or are a speech sound disorder. The pathologist will evaluate your child's speech and language skills, keeping in mind accents and dialect. Speech-language pathologists can also assess if a physical problem in the mouth is affecting your child's ability to speak.
Treating speech sound disorder
The pathologist can then recommend a therapy plan to help your child overcome his or her disorder. Speech-language pathologists work with children to help them:
Recognize and correct sounds that they are making wrong
Learn how to correctly form their problem sound
Practice saying certain words and making certain sounds
The pathologist can also give you activities and strategies to help your child practice at home.
If your child has a physical defect in the mouth, the pathologist can also refer your child to an ear, nose, throat doctor or orthodontist if needed.
A positive outlook
Early recognition and diagnosis of speech sound disorders can help children overcome speech problems. They can learn how to communicate well and comfortably.
1
person found this helpful
Shared 8 months ago • Featured Tip
Aphasia is a communication disability that can result from damage or injury to those parts of the brain that process language. It can happen due to stroke, brain tumors, accidents, or brain infection. A brain injury which damages parts of the brain that deal with language can also bring on Aphasia. Aphasia can also be caused by dementia such as Alzheimer's disease. Aphasia is sometimes also a symptom of epilepsy or other neurological disorders.
It's more common in older adults, especially after a stroke. What happens in Aphasia is that the affected person is unable to understand or use words. He or she may also:
Have difficulty speaking and finding the "right" words to express themselves verbally
Have problems understanding conversation
Have problems reading and comprehending written words
Have problems writing words
Is unable to calculate or use numbers
Has a tendency to use gibberish words as a part of speech
There are various types of Aphasia, differing in certain important ways from each other.
Aphasia can also be mild or severe. With mild Aphasia, the patient is able to converse, though he may not be able to find the right word or may not understand complex conversations.
However, in severe Aphasia, a person may lose his ability to communicate completely which means he can't speak or understand any conversation and may also not be able to read or write.
Three things that aid Aphasia recovery are
Family Support
Persistence
Treatment for Aphasia depends on factors like:
Age
Cause of brain injury which causes Aphasia
Type of Aphasia
Position and size of the brain lesion causing Aphasia
If the Aphasia is due to a brain tumor, surgery to remove the tumor affecting the language centre can treat Aphasia.
For a person who's got Aphasia due to a stroke, sessions with a speech-language specialist are very effective. The therapist teaches the patient ways to communicate using stuff that doesn't involve speech.
He uses the following to help the patient communicate without words:
Props
Drawings and pictures
Teaching patient to speak slowly and be calm when talking.
Treatment techniques
The speech therapist uses these two main techniques to tackle Aphasia:
Substitute skill model: This uses a prop like a writing board to help with spoken language.
Direct treatment model: This approach uses specific exercises to help patients
Copy and recall therapy (CART): This approach uses repetition and recall of certain words during speech therapy.
Visual communication therapy (VIC): This involves the use of index cards to represent various components of speech.
In addition, Aphasia patients are also trained in the use of hand gestures to aid in communication as a part of 'Visual Action Therapy (VAT)'.
brain tumor surgery. In case you have a concern or query you can always consult an expert & get answers to your questions!
4015
people found this helpful
View All Feed
Near By Clinics