About
Our mission is to blend state-of-the-art medical technology & research with a dedication to patient welfare & healing to provide you with the best possible health care.
...more
Our mission is to blend state-of-the-art medical technology & research with a dedication to patient welfare & healing to provide you with the best possible health care.
More about Indraprastha Apollo Hospitals
Indraprastha Apollo Hospitals is known for housing experienced Ophthalmologists. Dr. Ranjana Mithal, a well-reputed Ophthalmologist, practices in Delhi. Visit this medical health centre for Ophthalmologists recommended by 63 patients.
Timings
Location
Delhi Mathura Road, Sarita Vihar
Mathura Road
Delhi,
NCT of Delhi
-
110076

Get Directions
Doctor in Indraprastha Apollo Hospitals
MBBS Bachelor of Medicine and Bachelor of Surgery, MS - Ophthalmology
Ophthalmologist
Services
Submit Feedback
Submit a review for Indraprastha Apollo Hospitals
Your feedback matters!
Write a Review
Reviews
Shashi
Sep 21, 2018
It was good
Verified
Oct 4, 2018
It was good
Feed
Nothing posted by this doctor yet. Here are some posts by similar doctors.
Common ause is injury. Usually it returns to normal in 2/3 days. Apply cold compress. Get your self checked by eye specialist to rule out major cause.
1
person found this helpful

MBBS, MS - Ophthalmology, Fellow in Cornea and Refractive surgery
Ophthalmologist, Ahmedabad
Dry eyes are a common phenomenon that develops when the tears do not provide sufficient moisture to your eyes. This may also be the result of inadequate production of tears by the tear ducts. This condition cannot be cured permanently; however, treatments usually help.
Signs and symptoms of dry eyes:
1. A scratchy, burning and a stinging sensation in the eyes
2. Mucous surrounding the eyes
3. Sensitivity to light
4. Redness of the eyes
5. A feeling that something is stuck in the eyes
6. Problems in wearing contact lenses
7. Vision problems, especially while driving at night
8. Watery eyes caused due to the irritation that stems from dry eyes
9. Blurred vision

What are the causes?
1. Tears are a mix of fatty oils, water and mucus. This combination safeguards your eyes from any sort of infection in addition to keeping your ocular surface (the cornea surface) clear and smooth. Your eyes dry up if the tear ducts do not produce enough tears; medically, this condition is termed 'keratoconjunctivitis sicca'. It can occur due to:
2. Increased drying up or evaporation of the tears caused due to exposure to various kinds of smoke, dry air or wind, less of blinking while focusing on any particular activity or an object and eye lid problems such as in-turning of the eyelids (entropion) and out-turning of the eyelids (ectropion) can contribute to this irritating condition.
3. Imbalance in any of the layers constituting a tear film (made of oil, mucus and water) might lead to this condition.
1
person found this helpful
Ever noticed spots or strands that 'float' into your line of vision. These are known as floaters. In most cases, they do not affect your vision, but can cause a lot of discomfort. Thus, in most cases they do not require treatment unless they affect your vision significantly. Floaters are more likely to stand out when looking at bright objects or something like a clear blue sky. Moving your eyes can shift the fluid in your eyes and move these floaters out of your line of sight.
Dust particles entering and irritating the eye should not be confused with floaters. Floaters can be described as flecks of a protein called collagen. These flecks can be seen when they are loosened from the back of the eye known as the vitreous. This can happen at any age but is more likely to affect people between the ages of 50 and 75. Being near sighted or suffering from cataract also increases your risk of seeing floaters. In rare cases, it can also be triggered by a disease in the eye, an injury to the eye, tumors or crystal deposits in the back of the eye.
Noticing the odd floater is not something to worry about. However, if you notice a sudden increase in the number and frequency of floaters in your eye, see flashes of light, have pain in the eyes or experience a loss of side vision, consult a doctor immediately. This could also be a sign of a more serious condition like a detached retina that requires immediate medical attention. Excessive floaters can be removed through a surgery known as a vitrectomy or laser vitreolysis. A vitrectomy involves the removal of vitreous gel from the middle of the eye and replacing it with silicone oil or a gas bubble. The surgery last 2 or 3 hours, but you may require an overnight stay in the hospital.
Floaters can be associated with retinal detachment so dilated retinal examination is neccessary.
1
person found this helpful

MS - Ophthalmology, Fellowship in Vitreoretinal Surgery
Headaches are common among working people as accumulated stress results in headaches and tiredness. Among the many different causes, strain on the eyes is one of the leading reasons for that annoying headache.
Taking an eye exam is recommended in case you are having headaches. The issues may not always be related to the eyes, but still, a thorough eye check-up is recommended. Strain in the eye is caused when small muscles present in the eye have to put in more effort than usual. Symptoms include aching, tired eyes with blurred vision and accompanying headaches. Such headaches are caused because of the following reasons:
Astigmatism
The cornea Which is an abnormal shape and causes people to squint when they want to focus, and this leads to bad headaches.
Hyperopia
This disorder is also called farsightedness. In the case of this disorder, the images are focused by the eye behind the retina and cause blurred vision and strain upon the eyes. Headaches occur as a result.
Presbyopia
This kind of problem occurs when the lens hardens and becomes inflexible with old age. This makes it hard for a person to focus and causes sore eyes along with headaches.
All disorders or conditions of the eyes can be rectified with the use of prescribed spectacles and contact lenses. For people already having glasses, regular eye check-up should be carried out. Your power may increase which you are unlikely to notice, so regular check-ups are vital.
Other causes
Headaches related to eye strain and eye problem can also develop from other causes. They are:
1. Glaucoma, an eye disease also causes headaches. This disease is characterized by the development of fluid in the eyes, which in turn causes the internal eye pressure to shoot up. This pressure fluctuation can lead to headaches in many cases of glaucoma.
2. Cataract affected people suffer from headaches as well. Cataracts develop in individuals due to ageing. The lens becomes cloudy, and the vision gets blurred and slowly diminishes. The eye has to give more effort resulting in eye strain and accompanying headaches.
Prevention
In case you are having headaches, and you are not being able to find out the reason behind it, you should have an eye check up. Eyes are very sensitive and added strain to them causes headaches. People who use computers for long hours are affected by headaches due to eye strain. The best prevention is to have an eye examination and switch to glasses or lenses if required.
Headaches are of various kinds and arise from different factors, but eye strain is known to cause a lot of headaches in people who do eye stress involving activities.

MBBS Bachelor of Medicine and Bachelor of Surgery, MS - Ophthalmology, DNB Ophtalmology
Ophthalmologist, Navi Mumbai
There are many common measures people take to improve their eyesight or to improve their vision, including wearing glasses, lenses, and many more. Here are some effective exercises, which can prove to be highly beneficial to improve your eye health:
1. Stretching
This is the most common and also one of the easiest to do. It requires you to just look up, hold for two seconds, look down, hold for two seconds and then repeat this procedure for each corner of your eye, which means top-left, top-right, bottom-left and bottom-right corners.
2. Flexing
This is simply rotating your eyes in circles. Roll your eyes in the clockwise direction for one minute and then roll your eyes in the anticlockwise direction for one minute.
3. Focus switching
This particular eye exercise is probably the most useful one to improve eye health. In this eye exercise, you have to hold something at a reading distance and cover the other eye. You then have to find something that is at least twenty feet away and trace its shape with one eye closed. With one eye closed, trace more shapes, which are twenty feet away.
4. Palming
This exercise is also very simple to perform. All you have to do is cover your eyes with your palms. Once you have done this, just wait and see that there are no bright flashes of light. If you see that there is a bright flash of light, just wait till they go. This is used primarily to distress the eyes.
5. Deep blinking
This is also an incredibly useful exercise for distance vision. What you have to do is to place some large letters are at a fair distance and then sit on a chair. You have to then close your eyes and tighten all your muscles for 5 seconds. After 5 seconds are over, you have to open your eyes and then you have to see the letters for a second or two. The more number of times you do this, the more clearly you will be able to see the letters after reopening your eyes.
However, these eye exercises are not universally accepted by all doctors.
2
people found this helpful
Firstly go for cbc and lft. Or if have thatt report than consult direct online here after that prescription and way of treatment is guided.
2
people found this helpful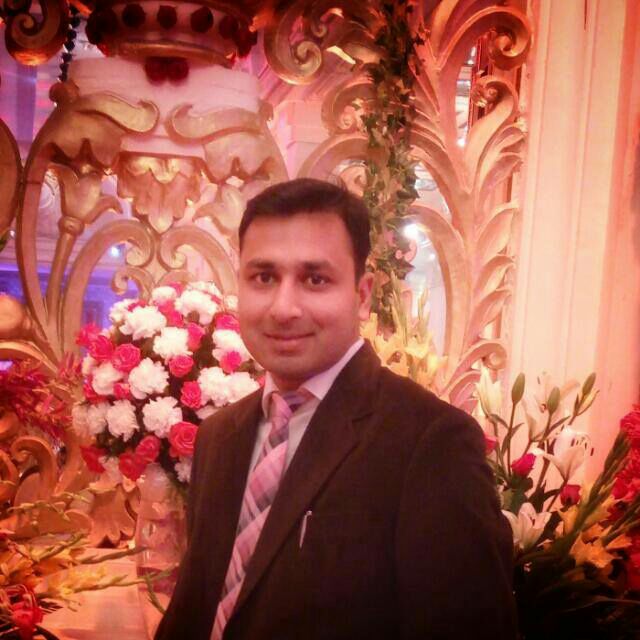 Master in Psychology, MD - Ayurveda, Dems, Bachelor of Ayurveda, Medicine and Surgery (BAMS)
View All Feed
Near By Clinics

4.7
(

2191

ratings)
Sarita Vihar, Delhi,
Delhi
View Clinic